Starting a new business is an exciting prospect. One of the most crucial and surprisingly difficult steps in the process is naming your business. That's because your name needs to encompass your entire brand, which is a lot to ask of just a few words.
Here at Fit Small Business we're here to help. We created the ultimate business name generator to help you get started. Simply enter your information below to get dozens of possible names for your new business. After you enter your information, keep reading to learn more about how to choose the right name for your business.
If the domain name is available, you will be taken straight to the sign up page. If it's already taken, then you will see a message that the URL is not available for registration.
Business Name Generator Terms
Below are terms included in our business name generator. We'll go through each and explain the connotation that each term has.
Company – Including company in your name gives off the impression that you're an established business. Consider adding co. to the end of your business name if the domain name for your first choice name is already taken.
Business – Serious and straight to the point. A business can refer to many different types of establishments, so this term really runs the gamut.
Partnership – Implies a company with at least two collaborative partners. Gives off the impression of people working together to make something better.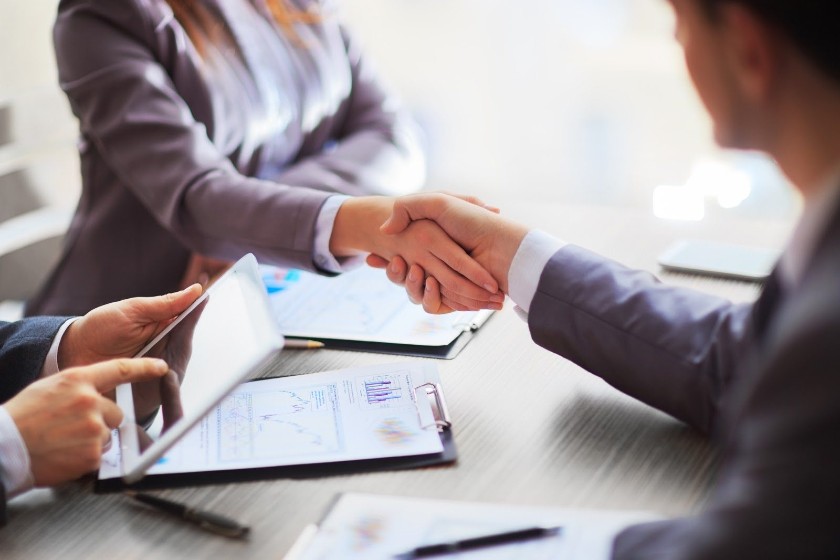 Collective – People acting as a group to get something done. This a very inclusive term that insinuates that everyone works together within the company.
Group – A more casual term for a business. Groups tend to be larger than a partnership or a collective.
Team – Suggests a highly collaborative organization, which has strong outgoing spirit.
Professionals – Applicable for consulting companies or other businesses where individuals help out other individuals and/or companies.
Firm – Typically used for law or accounting firms. Gives off a serious impression.
Association – This term refers to a group of people that are organized for a joint purpose, and implies that your company has paying members. Be careful when using this term for your business, as you need to file as an association in order to receive tax benefits under the law.
Outfit – A cohesive unit that works together to get the job done.
Crew – Has a familial and laid back connotation.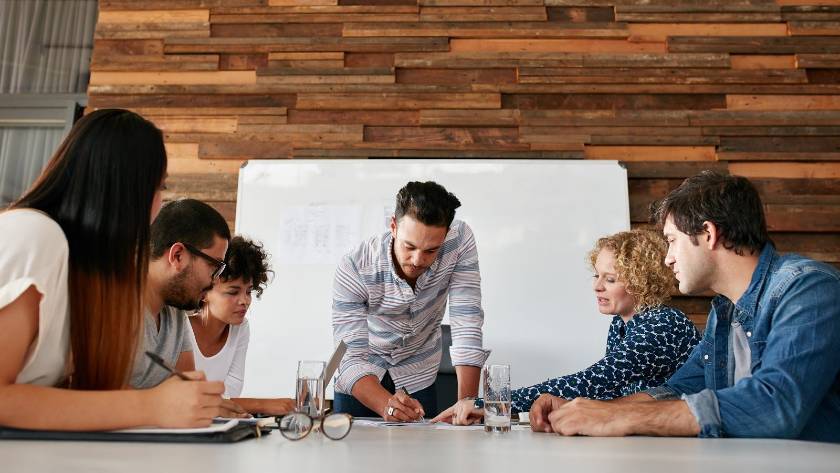 Enterprise – To be an enterprising person means you're ready to undertake projects of importance or difficulty. The same connotation applies to businesses. Plus, you probably don't think of an enterprise as a small company with just a couple of employees.
House – Often associated with the publishing industry. Brings to mind an incubator type of environment.
Club – Usually used for businesses that want to convey a social message. Can also be used to represent exclusivity.
Store – Stores typically sell some sort of product. A place where people can go and find what they need for a specific purpose. If you use this term in your business name, you'll probably want to include a descriptive term so people know what to expect from your store.
Marketplace – Similar to a store, but comes off as more collaborative since marketplaces often have multiple different vendors that all operate in the same space.
Alliance – A union formed for mutual benefit. Typically used when referring to two or more parties that come together in order to make something stronger and/ or work better.
Market – A market is where people exchange goods and services. Perhaps a good fit for you if your business serves to share ideas or work with people to come to the best solution.
Guild – The term guild harks back to the medieval ages, and refers to the association of multiple merchants or craftsmen with considerable power.
Ensemble – Evokes thoughts of musicians all coming together to produce something that is better as a whole then it would be individually. Great term to use for businesses that fit into this mindset.
Posse – A group of people who have a common characteristic. Posses band together to achieve their ultimate goal.
Workshop – This term has a work in progress undertone to it. A place where people engage in intensive discussion, often to make something better in the long run. This is a good fit for your business name if you're constantly evolving.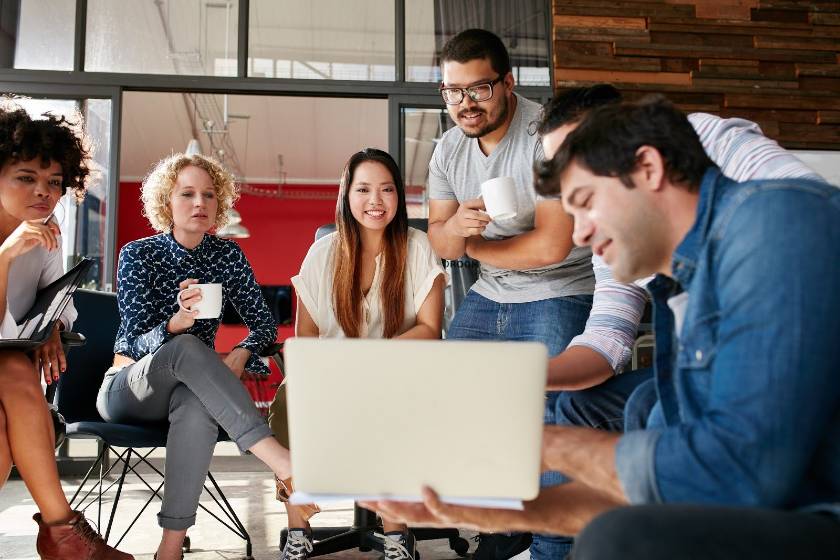 Studio – The term studio is often associated with companies in the creative field, such as art, photography, TV or film. Perfect for new companies that are aiming for an artsy vibe.
Foundry – Technically refers to a factory that produces metal castings. Colloquially refers to many different types of factories. Can use it as a play on words if your business isn't actually a foundry.
Factory – A place where products are made. It's common to take the meaning of this term lightly, and apply it to businesses that produce non-tangible products, such as an idea factory or communications factory.
Boutique – A smaller, more intimate place with only top quality items. Boutiques are typically thought of as more expensive, but worth the price since you are getting a great service.
Mill – Mills are thought of as places where individuals turn one thing into a better version of that sam product.
Emporium – Kind of a hokey term, but can be effective if that is the intended purpose. Emporiums tend to be humorous monikers for places that specialize in products or services on a large scale.
The Case Against Fancy & Obscure Business Names
Many business name generators just put together random words and call it a day. However, a few of the most important considerations for a business name is that it's easy to say, spell and remember. Unless you plan to spend a ton of money on branding your company, it's best to stick with names that people can easily digest.

"The beauty of using nouns in your business name is that people can visualize them. Bonus points if your name describes what you do. More bonus points if it rolls off the tongue easily and is a piece of cake to spell."

—Steve Benson, Founder and CEO, Badger Maps
Plus, according a study in the Journal of Experimental Social Psychology names that are easy to pronounce are viewed more favorably than difficult to pronounce names.
How Search Friendly Is Your Name?
Not only is it a good idea to use familiar terms so that your business name will stick in people's minds, you will also have the added advantage of ranking higher in the search engine results page.
That's because Google and other search engines take into consideration the keywords in your domain name and on your website's landing pages. If your business name contains keywords that people typically use when searching for your type of business, then Google will have an easier time understanding that your business is related to the search.

Tips from Business Owners
Need more inspiration to help find a great business name? Take advice from people who have been in your shoes.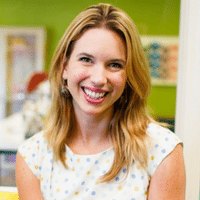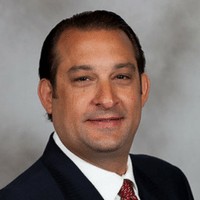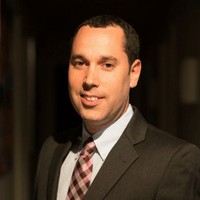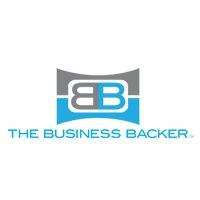 Bottom Line
Coming up with the right business name that captures your brand doesn't happen overnight. You have to brainstorm, ask others for their opinion, and make sure the name you like is easy to say, spell and remember.
With the help of our business name generator, you'll be halfway to finding your perfect name. Take our suggestions and test them out on your peers to see which ones fit best with the vision you have for your company.