How to Create a Customer Profile (+ Free Template & Examples)
All sales leads aren't measured equally. The difference between a successful and unsuccessful sales team is the ability to generate qualified leads. One of the best ways to increase qualified leads is by creating customer profiles. Our free template will help your sales and marketing teams better understand the business's core audience—and target their efforts more effectively.
The free customer profile templates below (one for the business-to-business (B2B) model and one for the business-to-consumer (B2C) model will guide your data collection efforts as you create your first consumer profile. They also provide a sleek vehicle for sharing that information with your team.
What Is a Customer Profile?
It is a document that reveals key information about the individual or business likely to purchase your company's products or services. A company may have multiple profiles, including demographic, psychographic, and behavioral information. When properly leveraged, these profiles can streamline the sales process and increase revenue.
Collect & Organize Demographic Data About Your Audience
Customer relationship management (CRM) systems are great resources for the demographic data you'll need when creating a profile. CRM software is designed to catalog contact names, titles, email addresses, purchase histories, and other client details.
To gather the psychographic information that reveals lifestyle, values, attitudes, and beliefs, administering a survey to current customers is an ideal method. HubSpot, Salesforce, and Zoho CRM integrate with SurveyMonkey, for example, making soliciting responses from your client base even easier.
You can also survey customers about their behaviors, including purchasing motivation, how they typically engage with company outreach, and preferred methods of communication. To supplement this data, a conversation with sales reps can be beneficial, as they have regularly interacted with customers and can provide key insights.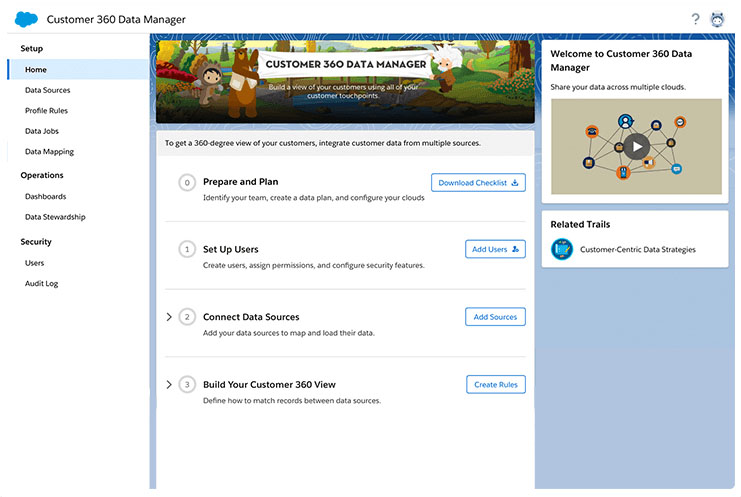 ---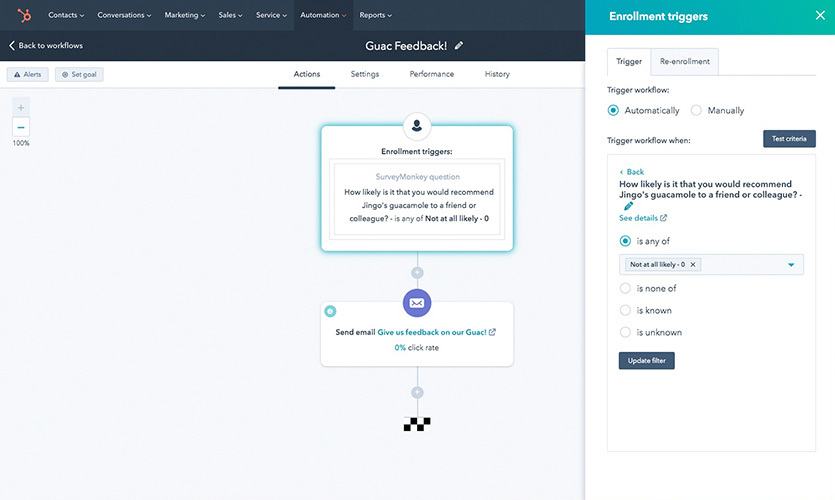 ---
Visit HubSpot or Visit Salesforce
Even after you gather customer information, you may have some holes in the data you'll need to fill with further research from external sources. In this case, the U.S. Census, Brandwatch, and Resonate are all tools that can assist with this.
For example, let's say you find a customer who lives in Philadelphia, earns $150,000 per year, and sends their kids to a private school. Use that data to find additional context, including how much they spend on vacations each year, the approximate value of their home, and how often they buy a new car. Use that information to adjust your sales plan template and product offerings.
Once you have your data, sort the information and look for shared traits. For instance, imagine you own a B2B public relations (PR) firm. When you sort your customer data by yearly revenue, you find clients grossing more than $2 million annually spend, on average, $75,000 on PR services.
You discover those companies have an in-house team focusing on local publicity while seeking outside assistance for national efforts. With this information, you create a profile that will assist sales management as you seek additional clients in that category.
Build Out & Share Your Profiles
There are multiple ways to build your profile. You can use our free templates (below), or you can use software, like HubSpot's Make My Persona. (Make My Persona can be used for customer profiles and customer personas, which are semi-fictional.)
The most important aspect of creating a singular profile, or even an entire customer profile database, is developing something that is easily shareable. Once passed along to members of your sales and marketing teams, these profiles can help you create a new sales process, or refine your existing ones.
With Zoho CRM, you can also tag leads with profile names if they share similar traits. This allows you to easily filter contacts based on shared characteristics and deploy that newly refined sales process to close more deals.
What is the difference between a customer persona and a customer profile? While customer, or buyer, personas typically include some fictional information about who you envision your target customer to be, profiles are fact-based and built entirely on the characteristics of your current customers.
B2B & B2C Profile Examples
Here's a look at two profile examples for business-to-business (B2B) and business-to-consumer (B2C) sales teams. Use them as a guide to create your own.
What Are the Benefits of Creating a Customer Profile Template?
Creating profiles is an ideal method for gaining a better understanding of your current clients and how they interact with your business. More than that, though, the process can help you grow your business in the future. Here are some specific key benefits.
Bottom Line
According to a 2021 McKinsey study, companies that deliver personalized customer interactions generate 40% more revenue than those that don't. By creating client profile templates and populating them with data from their current customer base, businesses provide a personalized experience that improves customer loyalty and increases revenue.