Are you planning to open a restaurant, but having trouble coming up with the perfect name? We're here to help. With our new restaurant name generator, you will instantly have access to dozens of possibilities. Simply enter your name, type of food, and location to get started.
Before you settle on a restaurant name, it's important to make sure no one else has registered it. An online legal service provider like Incfile can conduct a thorough search in your state's corporate database and help you reserve the name you want. Incfile's legal experts will also walk you through choosing a business structure, getting a business license, and other necessary permits, all for free plus the cost of state fees.
How To Choose the Perfect Name for Your Restaurant
The name of your restaurant is extremely important. That's because your name will immediately convey a certain message about your food, atmosphere and service.
When you look at the restaurant names of over 450 James Beard Awards semifinalists, you'll notice that two of the most common themes among all of the restaurants are that they included the chef's name and/or an actual food.
The reason for this is because successful restaurant owners know that including your name and food type not only makes your restaurant name easy to say and spell but also immediately conveys what type of meal people can expect at your restaurant.
That's why our restaurant name generator uses a combination of your name, cuisine type and location to formulate restaurant name ideas for you.

×
Inspiration List: Restaurant Name Ideas
Choosing the right name for your restaurant is a vital step in the process of opening a new restaurant. With the help of our inspiration list, you should have a good jumping off point for choosing a restaurant name.
×
Inspiration List: Restaurant Name Ideas
Restaurant Name Generator Terms
Below are terms included in our restaurant name generator. We'll go through each and explain the connotation that each term has, and when/ when not to use the word in your restaurant name.
Restaurant – This one's a classic. The pro is that there will be no confusion about the purpose of your establishment. The con is that the term is pretty generic. Use this term if you are also including the type of food you will serve in your restaurant name. Otherwise, it's not really a name that will draw a crowd.
Cafe – People usually think coffee shop with light fare when they hear this term in a restaurant name. It's possible to dress this word up or down, though the word typically suggests a laid back atmosphere. If you don't serve coffee, or are more of a three-course meal type of place, stay away from using cafe in your restaurant name.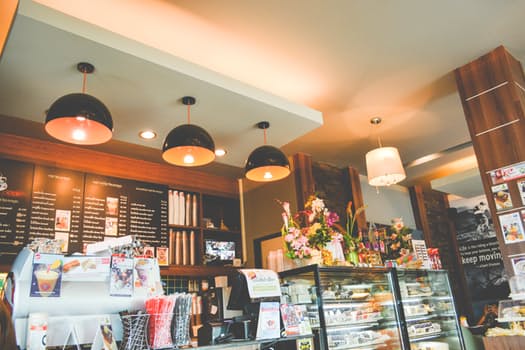 Eatery – Eatery runs the gamut from laid back to upscale. Often refers to American food, but can also work for other types of cuisine.
Kitchen – Implies a more informal setting where patrons will often see food being prepared. Putting this term will get people excited about seeing the masters at work, so use kitchen when this is an option for restaurant goers.
Pub – This term screams BEER. Pubs often offer deliciously greasy or cheesy bar food along with an extensive list of craft beer. This one's pretty obvious, but consider going a different route if you specialize in a different type of alcohol, or don't serve beer at all.
Diner – Everyone loves a good diner. Friendly service, fast food, and late hours are the first things that pop into mind after hearing the word. Diners are often very casual, and serve a mix of breakfast foods and other classic American dishes.
Stand – If you are going to a stand, you are expecting a quick pick up place with little to no seating. Avoid using this term if you have a wait staff, or want to convey a more upscale ambience.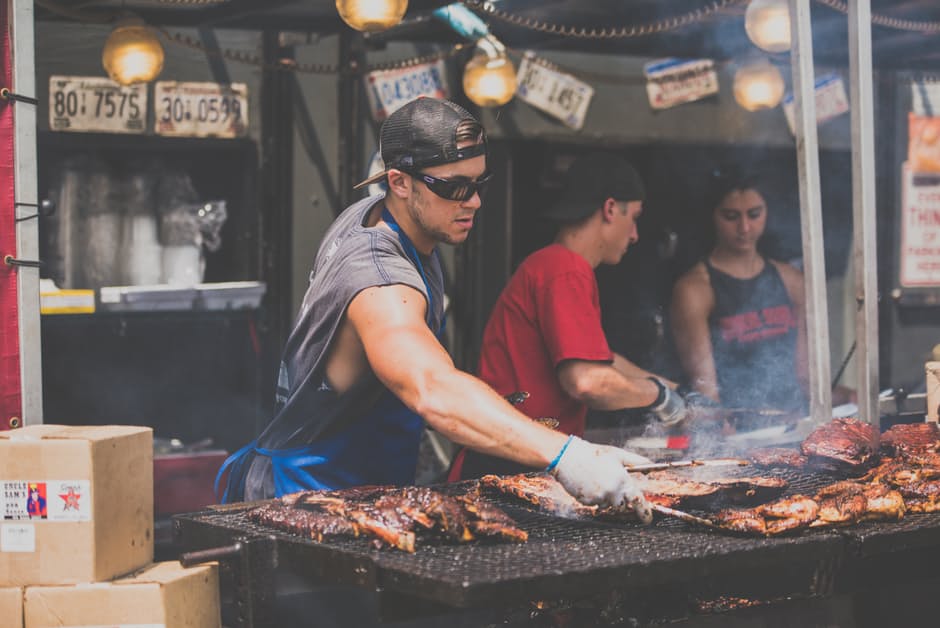 Palace – Not many restaurants can pull off the term palace in their name. Typically used for fine dining restaurants with white glove service. This is a great term if you are a fancy restaurant. However, if your food and service isn't up to snuff, you run the risk of your restaurant seeming hokey.
Tavern – One of my personal favorites. This term suggests a warm and inviting atmosphere, perhaps with a fireplace and wood paneling. Tavern's are usually on the nicer side, with a good beer menu, and burgers and steak on the menu.
Bar – If you use the word bar in your restaurant name, you better be open late and serve plenty of different alcohol options. Bars are typically casual, and serve good sharables, such as tater tots or nachos.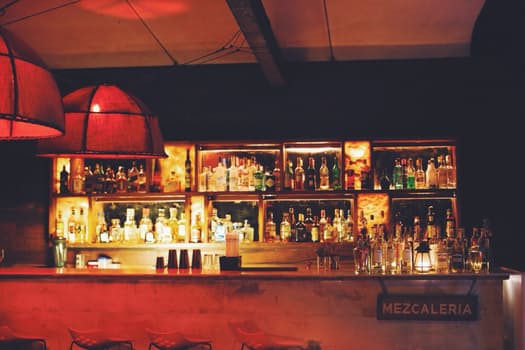 Shack – Shacks are fun, laid-back, and often have a beachy vibe. Avoid this term if you want your restaurant to be on the fancy side.
Dining room – This term elicit thoughts of elegance and tables with white tablecloths. Though it can come across a little more rigid and less creative, that may just be the vibe you are aiming for.
Joint – Casual and fun with a jukebox playing in the corner. You'll probably want to include the type of food you're serving in the restaurant name to get across what people can expect when they arrive at your restaurant.
Public house – The long form of a pub, public houses typically focus on serving beer, ale and other brewed alcoholic drinks.
Greasy spoon – A colloquial term for a small, cheap restaurant or diner typically specializing in fried foods. Sometimes thought of as not a very nice place, however you can put your own chic spin on the word.
Cafeteria – Often set up in a buffet style, and serving foods that remind restaurant visitors of their middle school days. The term is very informal and easygoing. People will probably expect to serve themselves, and won't expect much in terms of decor.
Sandwich shop – If you use this phrase in your restaurant name, you better be serving dynamite sandwiches. It also gives off a relaxed vibe, and should be used for places where you can pick up a quick bite during your lunch break. Often an order at the counter type of place.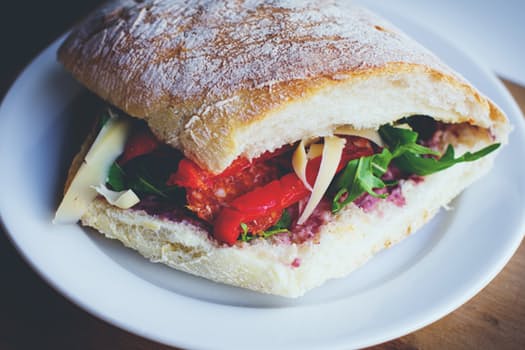 Grill – You can use this term for nicer restaurants as well as casual spots. However, you definitely want to be serving menu items that are made on the grill. People will expect burgers, steaks and/or fish when they hear grill in the name.
Bar and grill – Similar to grill, but for more of an adult crowd.
Eating house – This term doesn't have a strong connotation linked to it. This has both positives and negatives. The pro is that there are plenty of options when you use eating house in your name. The con is that people may not know what to expect when they hear your restaurant name.
Chophouse – A restaurant that specializes in steaks, chops, and similar dishes. Mainly focuses on traditionally cooked meats accompanied with fine wines and good ales.
Dive – Dives typically have a run-down appearance or atmosphere. Also thought of as neighborhood bars, where local residents gather to drink and socialize.


Inn – Thought of as an establishment for travelers that includes food, drink, and often accommodations as well. Typically located in the country, or along the highway.
Canteen – Though the technical definition is a restaurant provided by an organization such as a military camp, college, or factory, it has transitioned to a casual term for many different types of restaurants.
Brasserie – A type of French restaurant with a relaxed setting, which serves single dishes and other meals. Typically also includes a large selection of drinks.
Saloon – Thought of as a place for drinking that's a bit bigger than a bar. Carries a slightly seedy connotation due to the use of saloons in Hollywood films.
Trattoria – Strongly implies an Italian restaurant serving classic Italian dishes. Not too formal, but also not a counter top spot.
Drive in – Drive in restaurants are spots where people can eat without leaving the comfort of their car.
Carryout – When you hear carryout in the name, you know you're not supposed to sit down and eat it there. Carryout restaurants usually do not have a good ambience, as people are supposed to simply pick it up and bring the food home.
Coffee house – Cozy spot serving coffee drinks and light fare. People will most likely expect free wifi, and comfortable couches and chairs where they can hang out for hours if they want.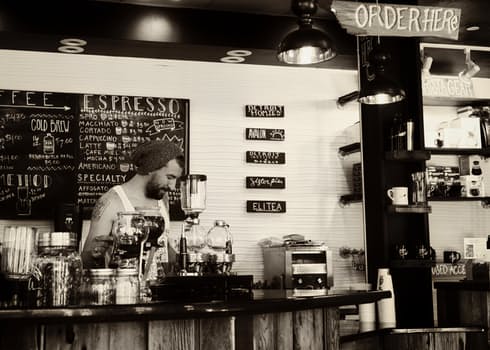 Dining hall – Similar to a cafeteria, but typically a tad more upscale. Large room with multiple types of dishes.
Ratskeller – A German term that refers to a restaurant in the basement of a building. Good option if you're serving traditional German cuisine.
Luncheon – A more formal lunch that is typically held in conjunction with a meeting or event.
Charcuterie – This type of restaurant will typically serve cured meats and fine cheese paired perfectly with an extensive wine list. Gives off a hip and casual vibe.
The Case Against Fancy & Obscure Restaurant Names
Many restaurant name generators just put together cool sounding or random words. However, in general this is bad practice because you want people to instantly know that your business is a restaurant. Not only that, you want people to glean what type of restaurant you are.

"If you heard the name Dazoo, would you know how to spell it? Would you think it was a wonderful, casual fine dining restaurant in Hawai'i? Of course not! And I believe it's one of the reasons it closed after just a short time."

—Bonnie Friedman, Grapevine Productions
You Also Want A Name That Is Search Friendly
The purpose of including your type of food and location is twofold. Not only do you want your restaurant name to be instantly intuitive, you also want your restaurant to appear on the search engine results page when someone searches for your type of restaurant.
For example, if someone was to search "italian restaurant dallas" and your restaurant name is Maggie's Italian Restaurant, you have the advantage of having two of the keywords ("italian" and "restaurant") in your name. This is useful since Google will be able to tell that your restaurant is related to the search terms used.
Tips from Restaurant Owners
We asked around to multiple restaurant owners to see what their top tips are for choosing a restaurant name. Here's what they learned from their own experience: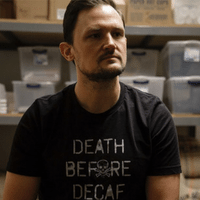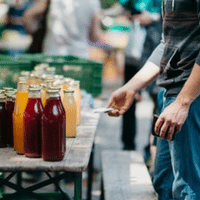 Bottom Line
Choosing the right name for your restaurant is a vital step in the process of opening a new restaurant. With the help of our restaurant name generator, you should have a good jumping off point for choosing a restaurant name. Don't forget to check out our guide to designing a restaurant website.
Before you fall in love with your restaurant name, remember to check that no one else has the legal right to use it. Incfile can check company name availability in your state and help you reserve your name, choose and file the right paperwork, determine what business license and permits you need, and more.