Work From Home Dress Code: Tips & Benefits (+ Free Template)
A work from home (WFH) dress code is a policy that helps to standardize the acceptable work attire for remote employees. Although it might seem irrelevant, you don't want employees in their pajamas all day if they're doing video calls with clients, prospects, and business leaders. Creating continuity and a level of professionalism keeps your team productive and focused, while protecting your brand, without compromising their freedom to wear what's comfortable in their own home.
Here's a work from home dress code policy you can download and modify to fit your needs.
Tips for Creating Your Work From Home Dress Code
Creating a work from home or remote work dress code may seem daunting but it doesn't have to be difficult. Don't make it more complicated than it needs to be—take your existing dress code and keep the same theme.
If your company has a formal dress code, maybe scale it back a bit and only require professional attire during company events or client meetings. If you already have a casual dress code, keep the same idea, but put some structure around it to make sure employees don't show up in sweats every day. Ultimately, try to find a balance between professional and comfortable.
To guide you, here are a few things to keep in mind:
Do Be Specific You've probably seen "business formal" and "business casual" tossed around frequently. But what do those mean? Don't leave any ambiguity in your policy. Clearly define what you want employees to wear in different situations. If you say your work from home dress code is business casual, define it.
Don't Be Overly Restrictive
While you need to be specific in what you expect employees to wear, don't be overly restrictive. Don't require that they wear a specific brand of shirt—unless your company is going to pay for them. Provide general guidelines and give employees freedom to move within them.
Do Allow Flexibility
Allow for different styles of clothing in different scenarios. You probably want your team looking more professional in team meetings and client video calls than if they're just working on their own or collaborating with a colleague or two. Just like avoiding micromanagement is a great way to
effectively manage your employees
, giving your team space to wear what they like as long as it fits your remote work dress code is a way to show your employees you trust them.
Don't Ignore Religious Considerations
With a diverse workforce comes varying religious practices. As an employer, you must accommodate reasonable religious requests, and if your WFH dress code does not accommodate employees and their religious needs relating to both attire and grooming, you could find yourself battling employee lawsuits and fines.
To stay compliant, make sure your dress code is gender neutral in both text and application. Additional training for your managers may be necessary to make sure that the WFH dress code is applied evenly.
Don't Overlook NLRA Regulations
The
National Labor Relations Act
(NLRA) may also apply. If you have an employee wearing a political T-shirt on a video call, it might be protected speech. Some companies choose to include in their policy prohibition of wearing clothes that express a political view, but those policies must be enforced consistently.
Examples
Click through the images below for options of what might be appropriate for your employees in different settings.
True Casual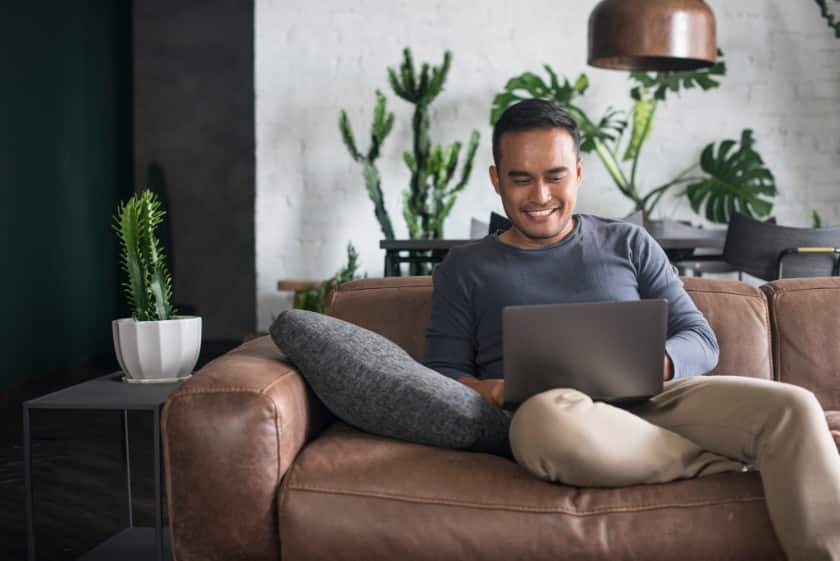 ---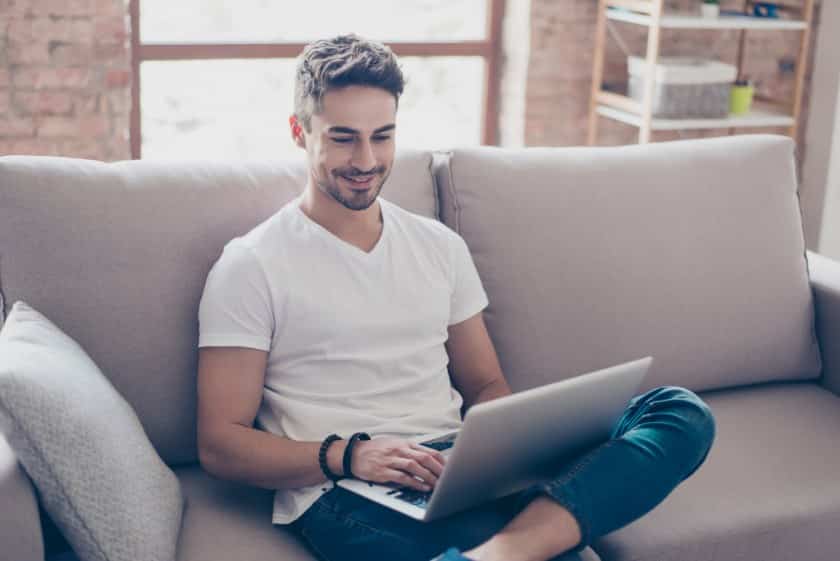 ---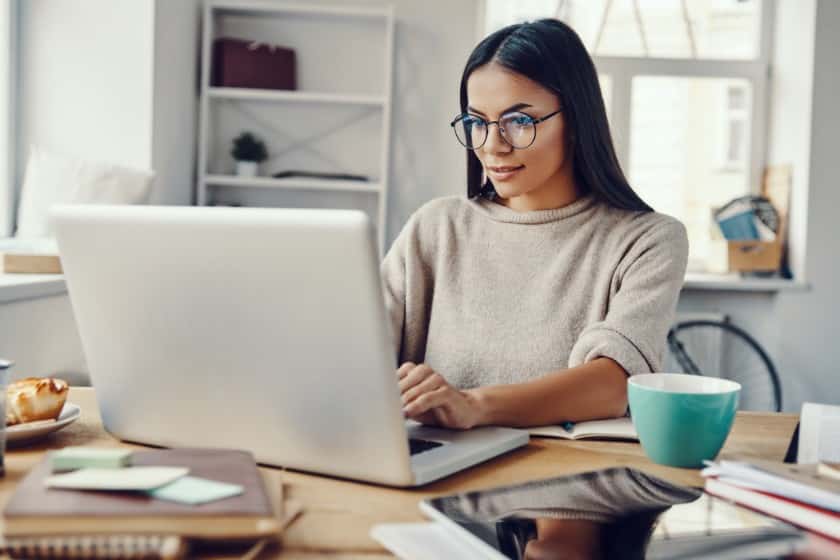 ---
Business Casual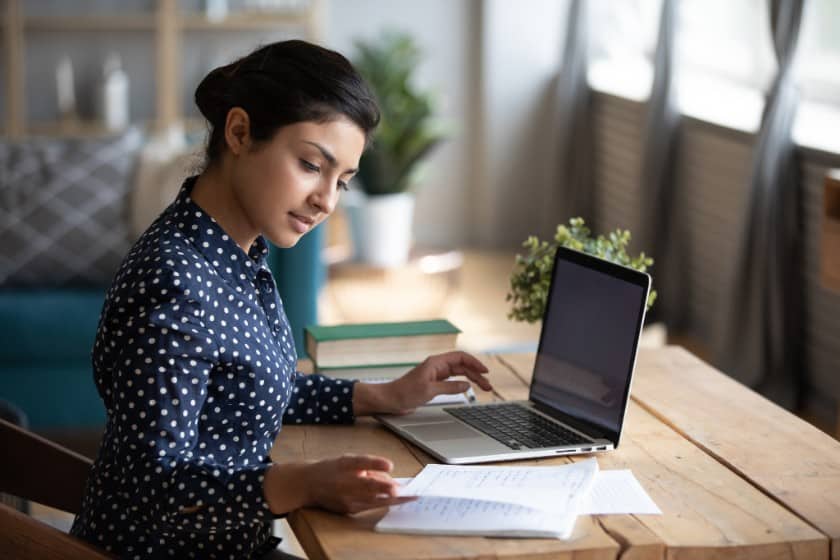 ---
---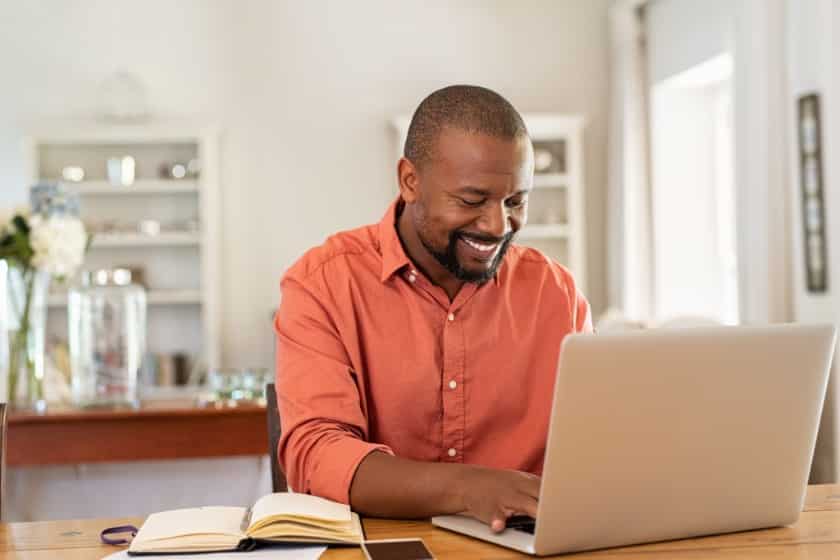 ---
Business Professional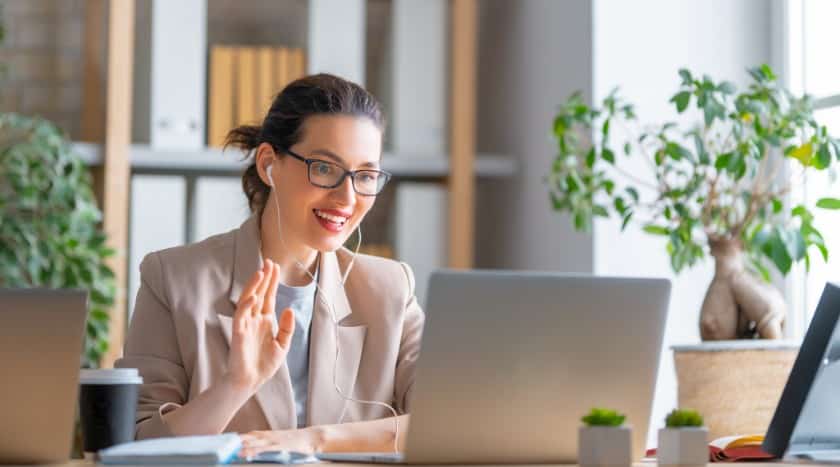 ---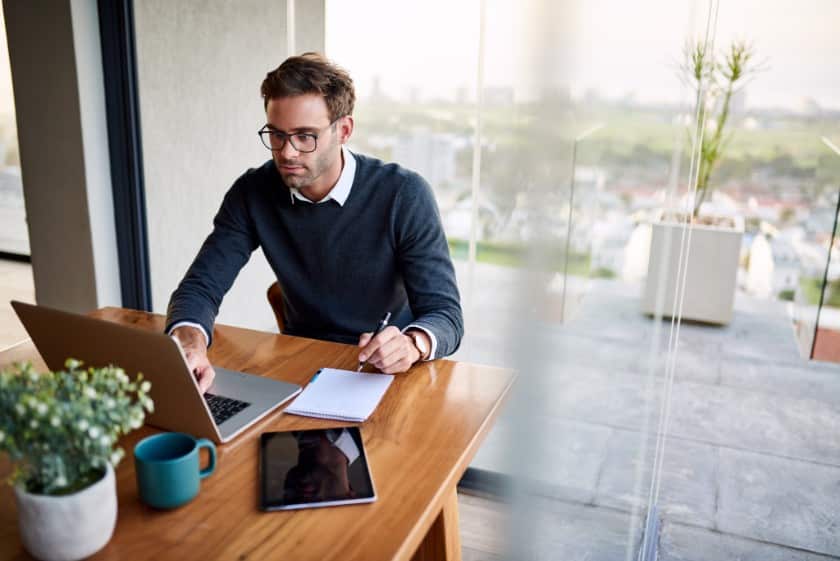 ---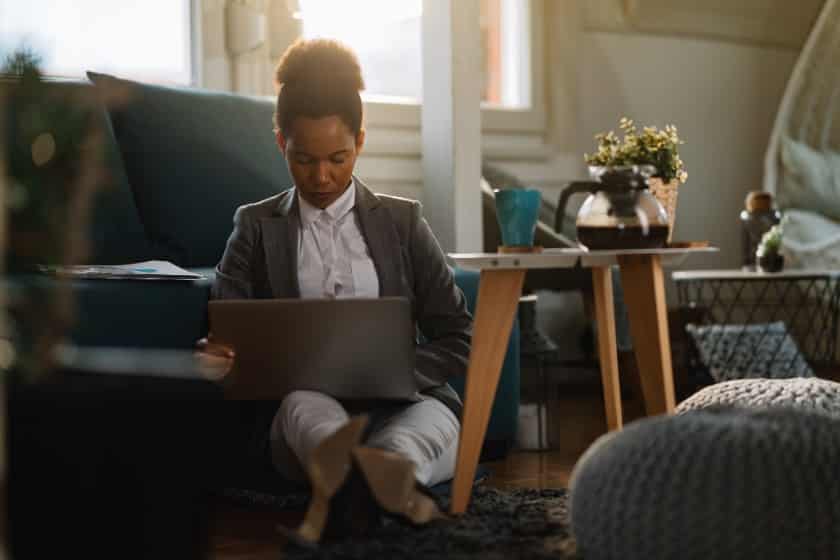 ---
Enforcing a Remote Work Dress Code
Finding a remote work dress code that works for your company and employees is challenging, but so is enforcement. A key people management skill is getting employees to understand your policies and why they matter.
Here's how you can enforce your dress code in a professional way.
Show respect. Don't tell an employee in front of their colleagues that their clothes are inappropriate. Have a private call with the individual to discuss their attire, keeping your discussion confidential.
Provide specific examples. Be prepared to give the employee specific examples of a dress code violation. This is why it's crucial that your WFH dress code policy has clear guidelines.
Reinforce the importance. Many employees may wonder why you need a work from home dress code at all. Communicate to your employees the need to have professional attire in certain settings and explain the benefits to them and their productivity.
Importance of a WFH Dress Code for Small Businesses
According to a study from the Society of Human Resource Management (SHRM), 60% of people working from home dress in athletic wear or sweatpants for their daily work attire. Just under 20% wear a professional top with a casual bottom, with slightly more than 5% of respondents wearing professional or business attire all day.
It's clear that without a formal policy employees will wear whatever they want. However, by implementing a work from home dress code, even a casual one, you may find increased productivity, better camaraderie, and a difference in the psychological approach your employees bring to work.
Productivity
While workers are generally more productive working from home than from an office, those people tend to be the ones wearing more professional clothes. According to a survey conducted by Coupon Follow, 80% of employees who dress more professionally feel productive compared to just 50% who wear pajamas.
Camaraderie
By creating a work from home dress code that puts barriers around what's acceptable and unacceptable to wear, you eliminate drastic differences between employees where one employee on a video call may be dressed in a professional suit and another in a hoodie. When employees can count on their colleagues to be dressed in a similar fashion, it creates a sense of camaraderie within your team and a feeling of equal footing.
Psychology
Dressing up for work also helps to create a better work-life balance for employees. It's a mindset shift that when you're done working for the day, you can change into comfy clothes and relax.
Wearing pajamas all day doesn't have a massive direct impact on an employee's productivity. But it has an indirect effect on productivity through negative psychological reactions. When people wear pajamas all day, it can cause a disruption in sleep and wake patterns, leading to low energy and significant moodiness, according to psychologists.
Regularly working in pajamas or sweats leads to mental health problems for the individual, which causes a drop in workplace productivity. While working in pajamas may feel comfortable and may be acceptable once in a while, doing so regularly has negative effects for your employees and your company.
Costs
The benefits of having a flexible work from home dress code can include reduced costs for your employees. While we don't advocate for obliterating a dress code, we do suggest a more inclusive dress code that allows employees to wear what's already in their closets. This saves them money and earns your company goodwill.
Bottom Line
Working from home and working remotely has been around for many years, but became much more widespread during the COVID-19 pandemic. According to Gallup, 25% of workers today work from home exclusively, with another 20% working remotely part of their workweek. This is not a trend that will reverse course.
Setting clear guidelines is crucial to ensuring your team meets your expectations—and that logic also applies to a remote work dress code. Especially when dealing with clients or customers, you want to project a professional image. Your company's work from home dress code will help your employees know how to dress in each situation.