Asset Panda Review: Features and Pricing 2023
Asset Panda is a cloud-based fixed asset management platform that lets you manage tangible assets like machinery and equipment and intangible assets like software licenses and subscriptions. Our Asset Panda review revealed that it can calculate depreciation and amortization using the straight-line method only and generate barcodes to track and label physical assets. Pricing of Asset Panda is custom priced based on the needs of the users.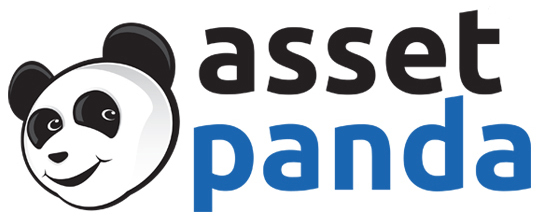 Pros
Includes barcode generation for tracking and labeling assets
Has iOS and Android apps
Tracks software licenses and intellectual property
Has built-in ticketing system for submitting fixed asset repairs and troubleshooting requests
Cons
Doesn't compute modified accelerated cost recovery system (MACRS) depreciation
Uses only straight-line method of depreciation
Doesn't integrate with accounting software
Supported Business Types

Businesses that want to track tangible and intangible assets

Pricing

Custom priced

Free Trial

N/A

Standout Features

Barcode generation for labeling and tracking
Built-in ticketing system for accommodating requests
Repair status tracking
Custom fields, groups, and reports
iOS and Android apps
Role-based user security

Depreciation Methods

Straight line only

Customer Service

Email or local admin; support hours are Mondays through Friday, 8:30 a.m. to 5:30 p.m. Central time
Labeling physical fixed assets: Labeling physical assets is a best practice in fixed asset management as labels help you distinguish which assets belong to the business. With Asset Panda, you can generate and print barcode stickers for every fixed asset that will serve as tracker and label.
Businesses looking for a standalone fixed asset management tracker: Asset Panda's fixed asset management features let you monitor uses of fixed assets. The fixed asset manager also lets you stay on top of maintenance and repair status through its ticketing system and status monitoring features.
Businesses operating remotely: Though barcodes are best used as labels, you can generate barcodes for company equipment used by remote employees. You can either send them electronically or print a barcode sticker and send the sticker via mail.
Businesses looking for fixed asset management within accounting software: Since Asset Panda is a standalone software for fixed asset management, you may want to consider Xero if you also need accounting functions. It can track fixed assets through its fixed asset manager, which allows you to record fixed asset purchases, depreciation, and disposal. Our review of Xero can help you determine if the platform fits the bill.
Computing tax depreciation: Asset Panda only computes straight line depreciation. If you want to compute financial and tax depreciation, we recommend AssetAccountant, which automatically presents financial and tax depreciation for all fixed assets. We also recommend it for QuickBooks Online users because of its seamless integration. Read our AssetAccountant review to discover more of its features.
Businesses with sophisticated IT assets: Although Asset Panda can track software licenses, it's inadequate for tracking all IT software and hardware. We recommend Asset Explorer instead because it can detect and record all kinds of IT assets embedded in the IT infrastructure.
Asset Panda Alternatives
| | | |
| --- | --- | --- |
| | | |
| Best for: Businesses looking for fixed asset management features within accounting software | Best for: Computing MACRS depreciation and integrating with QuickBooks Online | Best for: Tracking information technology (IT) software assets |
| Starts at: $13 per month | Starts: Free for up to 10 assets | Starts at: $955 per year for 250 assets |
Why We Like Asset Panda
Asset Panda is a good pick for fixed asset management because it provides a single platform for storing fixed asset information, accommodating repair and maintenance requests, limiting user access, and generating barcodes for faster tracking. These are just some of Asset Panda's best features—and it has many more to make fixed asset management a breeze for you.
The only downside is that it has no accounting software in its official list of integrations. However, you can email Asset Panda if you want a specific integration—though there's no guarantee of approval of integration requests.
If you want a fixed asset management software that integrates with accounting software, we recommend AssetAccountant, our overall best fixed asset management software. It integrates with QuickBooks Online, Xero, and Sage Intacct. On top of that, it can compute standard and MACRS depreciation, which is something that Asset Panda can't do.
Asset Panda Pricing
Asset Panda is custom priced based on your needs. The features included in the custom quote are as follows:
IT and general asset management module
Unlimited users
24/7 access to email support
Customizable fields and workflows
iOS and Android mobile app
Amazon Web Services (AWS) and SOC 2 web security
Single sign-on (SSO) authentication
Asset Panda Features
Asset Panda stores and records fixed asset details to help you keep track of all deployed fixed assets and even those that are under maintenance or repair. Let's look at Asset Panda's best features.
Barcode Generation & Scanning
The feature we like the most about Asset Panda is its barcode generation. Within the platform, you can create unique barcodes for every fixed asset. You can also create a template that includes some personalization, such as inserting your business' logo.
The image below shows the interface in designing barcode labels. You'll see that you can choose between a quick response (QR) code or barcode. The gray area on the screen is where you can manipulate design elements and fields that you want to appear in the printed sticker. In our example, there is a QR code with Asset Panda's logo on the upper right corner and the asset ID number below the logo.
Once you're set with the barcode template, you can save it as a template and print it. You may also send an electronic version of the barcode to remote employees or mail the barcode stickers so that they can paste it on company-issued fixed assets.
What's more, through the mobile app, you can scan barcode stickers, as seen in the image below. Once the app detects the barcode or QR code, it'll pull up asset information from the database automatically. The app will show you important information like ID number, category, cost, and serial number.
Aside from pulling up information, the scanning feature is also useful for internal audits of fixed assets as you can verify the existence of fixed assets. Once scanned, Asset Panda will record the scan date, which will signify that the fixed asset is still used in the business. Moreover, unscanned fixed assets with barcodes will prompt you to conduct investigations into why they are missing.
User-based Security & Access
All employees will have a profile within Asset Panda. Included in these profiles are the fixed assets issued to them, as seen in the image below.
This feature is useful for monitoring fixed assets that should be returned once an employee resigns. You'll immediately know which fixed assets need to be sent back before clearing the employee for resignation. Meanwhile, admin personnel can use this feature to ensure that employees receive adequate fixed assets needed for their job responsibilities.
Depreciation
Asset Panda can only compute straight line depreciation, which is commonly used for book and GAAP purposes. However, tax accounting requires MACRS depreciation, which Asset Panda doesn't support.
Other methods of depreciation that aren't supported by Asset Panda include declining balance and units of production. If one of your primary needs is a flexible program to calculate and track depreciation, we recommend AssetAccountant, which you can learn more about through our review of AssetAccountant.
Workflow Automations
A feature that goes well with user-based security would be Asset Panda's workflow automation, which enables you to keep track of fixed assets as deployed for use. The image below shows a form that records the deployment of fixed assets to an employee.
Employees with company-issued assets will receive an email from Asset Panda to remind them to return fixed assets on the return date. You don't need to track and send reminders manually because Asset Panda will do it for you.
Asset Panda Ease of Use
Our expert analysis of Asset Panda's ease of use is outstanding. We like how clean the interface is and the software's compatibility with iOS and Android smartphones. The mobile app improves the software's usability because users can scan barcodes, send signatures, submit requests, and coordinate with admin for other problems.
Asset Panda also has custom fields that allow you to enter unique fields and gather more data from users. However, we hope that Asset Panda would add more features in computing depreciation, such as computing MACRS depreciation. We believe that would enhance the software's ease of use.
Overall, we applaud Asset Panda for providing an all-in-one hub for storing fixed asset information and accommodating fixed asset-related requests.
Asset Panda Reviews From Users
We read Asset Panda reviews from top review websites to gather end-user feedback. Many reviewers said that they like Asset Panda's excellent customer service. They also appreciate that the platform lets them create custom fields to gather more information from employees.
Meanwhile, those who left negative comments mentioned that session timeouts caused them to redo reports. Others also shared that Asset Panda tends to be slow in accessing data and that generating reports takes half an hour. We believe that this is an internal issue and hope Asset Panda can fix it to improve user experience.
Below are Asset Panda's scores from user review websites:
GetApp1: 4.6 out of 5 stars based on around 1,300 reviews
G22: 3.9 out of 5 stars based on more than  20 reviews
Frequently Asked Questions (FAQs)
Yes, it is, so you can access it from anywhere. You can also download its iOS or Android app for more accessibility.
---
If your small business owns a lot of fixed assets, then the answer is yes. A fixed asset management software helps you streamline processes in issuing, maintaining, and retrieving your assets from deployment.
---
Bottom Line
Our Asset Panda review shows that the fixed asset management platform is a great tool for small businesses to monitor all their fixed assets. It also provides a hub for admins and employees to make fixed asset requests, submit repair tickets, and enhance fixed asset accountability through barcodes. However, we hope that Asset Panda could add more features for depreciation.
---