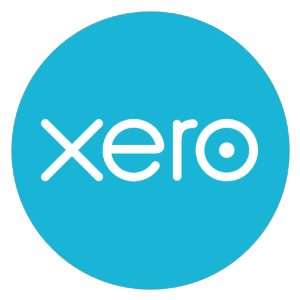 Xero is a cloud-based bookkeeping and accounting software designed to help you manage bank reconciliation, invoicing, inventory, and more. It gives you the ability to automate your core accounting tasks on the go with its mobile app, add unlimited users, and connect to more than 700 apps to extend its functionality. Xero offers three pricing plans with monthly prices that range from $9 to $60.
What We Recommend Xero For
After conducting a thorough review of Xero, I agree with most users and critics that it is a robust accounting software with sophisticated features that streamline the standard accounting process for small and growing businesses. It has a modern user interface and works well for different types of businesses, including ecommerce, real estate, retail, and more.
You can explore Xero for free for 30 days before signing up for a paid plan.
Xero Accounting Software Is Especially Good For:
Businesses looking for an alternative to QuickBooks: Xero offers many of the same advanced features as QuickBooks, including receipt scanning, expense categorization, and issuing invoices in multiple currencies. However, Xero is more affordable, and many users turn to it because of its intuitive interface, robust feature set, and mobile-friendliness. Read our review of the best QuickBooks alternatives.
Freelancers and self-employed: Xero's starter plan offers tools that help freelancers send invoices to clients, keep track of their expenses, plan tax payments, manage late payers, and more. Check out our article on the best accounting software for freelancers.
Businesses engaged in ecommerce: Whether you're selling products on Amazon, BigCommerce, or Shopify, Xero syncs with leading ecommerce tools to help you manage your orders, administrative tasks, and finances. If you are in the ecommerce business and need software to manage your bookkeeping tasks, read our review of the best ecommerce accounting software.
Real estate companies and agents: Xero allows you to set up automated rent invoices, track overdue rent and cash flow, manage your contacts and history, and more. If you are looking for an accounting solution for your real estate business, our article on the best real estate accounting software can help you.
Businesses looking for easy accounting software: A great aspect of Xero is its simple and user-friendly interface. Its features are easily accessible from the dropdown menus, and its interactive dashboard displays key information on movable cards for easy viewing.
Xero Accounting is Not a Good For:
Accounting for multiple businesses: Xero is single-entity accounting software, which means you need to create a separate account for each of your companies. Check out our review of the best multi-company accounting software.
Nonprofit organizations: Compared to dedicated nonprofit accounting software, Xero has limited tracking categories and is not set up for true fund accounting. Read our review of the best nonprofit accounting software.
Are you looking for something different? Read our guide to the best small business accounting software and check out our top picks.
Xero Overview
| Pros | Cons |
| --- | --- |
| Integrates with more than 700 apps | Lacks phone and chat support |
| All plans allow you to add unlimited users | Inventory tracking by location requires a third-party app |
| Comprehensive Help Center (Xero Central) | Lowest priced plan is limited to only 20 invoices and five bills |
| Dashboard gives instant visibility of your financial position | Receipt capture is only available in the most expensive plan |
Xero Pricing
Xero offers three plans with monthly prices that range from $9 to $60. Its lowest-priced plan, Early, limits you to 20 invoices and five bills per month, while the Growing and Established packages offer unlimited invoices and bills, along with some other advanced features, like expense and project tracking.
Pricing & Features

Early

Growing

Established

Pricing
($/Month)

$9

$30

$60

Maximum Number of Invoices

20

Unlimited

Unlimited

Bills per Month

5

Unlimited

Unlimited

Multicurrency Support

✓

Expense Tracking With Receipt Capture

✓

Project Tracking

✓
Xero also offers an add-on subscription to Gusto, a full-service payroll solution, starting at $39 per month plus $6 per month per person.
Xero Features
Xero is loaded with great features, including bill payment, invoicing, expense management, project management, inventory management, and more. With its robust feature set and extensive integration capability, the software is designed to meet the unique requirements of small businesses regardless of their industry.
With its 30-day free trial offer, you can try out the software and explore its features before signing up for one of its tiers. If you don't want to upload your data, you may use a demo company during sign-up. You can sign up for a free trial without a credit card.
When you set up your Xero account, the dashboard displays key panels that walk you through different features. Your dashboard provides you with quick links to set up your cash flow tracker, payroll, bill payments, project management, taxes, and external integration.
After setting up your account, your Xero dashboard will display a screenshot of your business' transactions and financials. You can customize your dashboard by simply moving the panels or hiding them.
Below is a sample of a Xero dashboard:
Your dashboard displays the following panels:
Cashflow (get visibility over your cash flow): Displays the cash moving in and out of your business every day, as extracted from your bank summary report.
Categorizing transactions (track where your money is going): Set up tracking category options to gauge how your business is performing based on different areas, such as locations and cost centers.
Payroll by Gusto (manage and pay your employees): Xero Syncs with Gusto to run all your payroll needs.
Project tracker (Track time and cost on your jobs): Set up projects, track time and job costs, create invoices, and generate project reports.
Invoicing (get paid faster with online invoices): Create, manage, customize, and send invoices and quotes.
Bill management (pay your bills on time): Gives an overview of how to add and approve bills on the web or mobile.
Tax reporting (stay on top of your taxes): Choose reports that will display on your dashboard. Options include Sales Tax Report, Balance Sheet, Income Statement, and more.
Integrations (explore apps that connect with Xero): Discover third-party apps that you can integrate with Xero.
Let's dive deeper into Xero's core features and how they can simplify your standard accounting processes.
Bank Reconciliation
Xero connects with many financial institutions to help avoid manual data entry. The automatic updates will feed your bank data to Xero, meaning the transaction will be there, making your monthly bank reconciliation easier.
Invoicing
Xero customizes your invoices to match your brand. You may send invoices in bulk, set up recurring invoices, create and send invoices from your mobile app, and accept online payments through debit and credit cards and payment gateways like PayPal. There's also the option to add a Pay Now button for processing online payments.
Inventory Management
Use Xero's built-in inventory management system to track simple inventory items. Xero also integrates with inventory management applications, such as simPRO, Expandly, and Unleashed, to help you manage more complex inventory issues. The program allows you to generate bulk inventory data from a spreadsheet and create and attach photos of particular items.
Expense Management
Available in the Established plan, this feature lets you snap a photo of a receipt from your phone and import it to Xero. You can grant your employees custom access to viewing, submitting, or approving expenses. Other features include multi-currency processing, push notifications, and analytics.
Project Management
Create custom invoices that include project materials, time, fixed prices, and progress payments. Project reports also help you stay on top of your budget, and a built-in time-tracker gives you a better insight into how you spend your time. This feature is available only in the Established plan.
Mobile Capabilities
The Xero mobile accounting app allows you to track unpaid and overdue invoices, reconcile bank transactions, and create invoices on the go. Mobile reporting gives you instant visibility of your account balances, cash flow, profit and loss, and outstanding invoices. You can download its mobile app on Google Play and the App Store.
Integrations
Xero integrates with a variety of business software applications, including HubSpot, MailChimp, Microsoft Outlook, Google Contacts, WorkfloMax, Hubdoc, Fathom, Pipedrive, Constant Contact, Agile CRM, and more.
Reporting
Create custom charts, maps, graphs, and calendars to understand your business finances. Xero offers prebuilt report templates to create your reports as quickly as possible. Xero generates a wide range of financial reports, including a balance sheet, cash summary, income statement, aged payables, billable expenses, sales tax report, and trial balance.
Customer Service and Ease of Use
Xero has a user-friendly interface that is expected of a modern accounting system. It has a bit of a steep learning curve, but once you get the hang of it, it's fairly easy to use. Additionally, as a cloud-based program, there's no need to install any software.
In terms of customer service, Xero doesn't offer phone support and requires you to submit a case and wait for support. However, its comprehensive help center, called Xero Central, offers many how-to articles and guides to resolve common troubleshooting issues.
Xero Alternatives
| | | |
| --- | --- | --- |
| Best for: Businesses looking for an accounting software with an assisted bookkeeping option | Best for: Creating simple invoices for free | Best for: Most small businesses looking for cloud-based accounting software |
| Software from: $0 | Software from: $0 | Software from: $25 |
Bottom Line
Xero is a robust accounting software with some great features. It has strong mobile capabilities, ample integrations, and the ability to add an unlimited number of users in every plan, which is rare in an accounting program. It offers automations that help small and medium-sized businesses lessen the pain of daily bookkeeping tasks.
On the downside, it has a steep learning curve; and some of the important features, such as receipt capture and project management, are limited to the most expensive plan.
You can explore the software yourself by visiting Xero to start your free trial.