Bachelor's degree from UCLA
25 years of experience with QuickBooks Pro
20 years of experience with payroll processing
Accounting
Bookkeeping
Small Business
Accounting Software
Bookkeeping Services
Owner of a bookkeeping and payroll service specializing in small business for over 20 years
Former Secretary of the National Association of Women Business Owners, San Francisco chapter.
25 years of experience as a Full-Charge Bookkeeper
Danielle Bauter is a writer for the Accounting division of Fit Small Business. She has owned Check Yourself, a bookkeeping and payroll service that specializes in small business, for over twenty years. She holds a Bachelor's degree from UCLA and has served on the Board of the National Association of Women Business Owners. She also regularly writes about travel, food, and books for various lifestyle publications.



An avid solo traveler, she loves learning languages and exploring off-the-beaten-path destinations. In her spare time, you'll find her riding her beach cruiser or hiking the trails near her home.
"Small business owners must be a Jack or Jill of all trades. During the limited number of hours in a day, there is often not enough time to perform all of their company's bookkeeping tasks, and it is easy to fall behind. As an entrepreneur myself, I am dedicated to researching the software and services that will streamline accounting processes, ultimately saving time and money."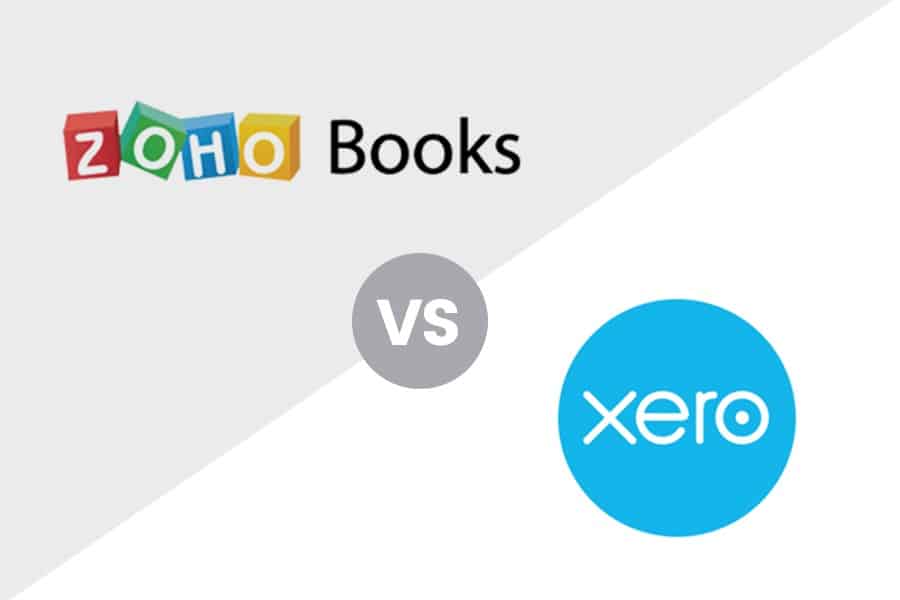 January 26, 2023
Zoho Books vs Xero: Which Software Is Best in 2023?
Zoho Books and Xero are equally popular accounting software, but they have unique features, varied capabilities, and different price points. Ultimately, your budget and business situation will determine which one is right for you. If you're a solopreneur or a freelancer wanting free invoice tracking, or an established small business needing advanced inventory reporting, go with Zoho Books. If you have a small business with many employees to pay, Xero is the more suitable choice. Zoho Books vs Xero At-a-Glance Comparison When To Use Fit Small Business Case Study Using the case study framework we designed, we examined Zoho Books and Xero in 11 key areas that an accounting software service should possess. The chart below is the side-by-side comparison of Zoho Books and Xero in all 11 key areas. Later in this article, we'll provide an in-depth comparison of accounts receivable (A/R), inventory, and project accounting. These three areas are where Zoho Books and Xero go head-to-head. For an in-depth article that tackles all key areas of our case study, read our Zoho Books review and Xero review. Zoho Books vs Xero: Pricing We find that Xero's Growing plan at $37 per month is the most affordable plan suitable to most users, especially if you'd like the capacity for unlimited users. However, if you need project accounting, Zoho's Professional plan at $50 monthly may be your best option. Zoho Books Pricing Zoho Books, which offers a free 14-day trial, has six tiers with monthly fees ranging from $0 to $275 per month. The free plan supports a single user and includes basic features, such as bank reconciliation, expense tracking, and recurring invoices. However, it has limits, such as 1,000 invoices per year and $50,000 annual revenue. Meanwhile, the paid options give you access to advanced features, like sales orders and purchase order (PO) management, time tracking, and budgeting. Additional users can be added to any plan for $3 per user, per month. Xero Pricing Xero offers three packages with monthly prices ranging from $13 to $70. The Early plan is limited, allowing you to enter up to five bills and send 20 invoices. If you need to send unlimited invoices and enter unlimited bills, we recommend the Growing and Established plans. Zoho Books vs Xero: Features Zoho Books and Xero offer unique features but share a lot of similarities. Our case study found out that there are only a few striking differences between the two programs, yet they offer the features that ideal accounting software should have. Let's go over the features of Zoho Books and Xero and emphasize certain key features from our case study. Invoicing (A/R) Zoho Books and Xero are even in terms of the functions we want to see in an A/R management system. You can create invoice items, accept short payments, view invoices, view balances per customer, and many more. However, the only feature with a striking difference is invoice creation. The invoices in Zoho Books are outstanding. It gives users a lot of design options and templates to make unique invoices. We like how Zoho went to the nitty-gritty of invoice creation, such as the font, alignment, orientation, and margins. It feels like you're making an invoice straight out of word processing software because of the level of control you can exert in the overall look of your invoice. Xero, meanwhile, falls a bit short in invoice design—you can only edit the invoice line items. But as to the design, color, and font style, it lacks those features. You can create personalized invoices because you can replace the line items, but you can edit anything else for the invoice to be aligned with your branding. Inventory Management The inventory management system of Zoho Books and Xero is also commendable in terms of the features we want to see, such as creating inventory items, managing inventory costs, and accounting for the cost of goods sold (COGS). As full-featured accounting software programs, it comes with no surprise that these features are present. However, the only fine line we can highlight between Zoho Books and Xero is the expandability of inventory features—and here's where Zoho Books comes at a bit of an advantage. Within the Zoho environment, it offers Zoho Inventory, a dedicated inventory management software that provides more inventory features than those found in Zoho Books. If you want to be detailed in tracking inventory, Zoho Books and Zoho Inventory are great partners within the Zoho suite, making Zoho convenient and easy to use. For Xero, you can integrate with more than 20 inventory management software choices through the Xero App Store. For some, the wider selection of integrations might be preferable to being restricted to only one app, as with Zoho Books. Project Accounting Tracking and managing projects on Zoho Books and Xero are a breeze. They both have the project accounting features we expect to see, such as project creation, assignment of project costs, project estimations, allocation of inventory used, and project reporting. The only feature we noticed that Zoho Books missed is the actual-to-budget comparison of inventories used on the project. Although it's not a major miss for Zoho Books, we believe that it could've been better to include this feature in the budget-to-actual reports. Meanwhile, Xero has all the features in project accounting, so it garnered a perfect score in our evaluation. Zoho Books vs Xero: Ease of Use Zoho Books vs Xero: Integrations One of the biggest benefits of using Zoho Books is that it seamlessly integrates with other Zoho products, such as Zoho CRM and Zoho Inventory. On top of that, it integrates with payment gateways, such as PayPal, Stripe, and Authorize.Net. Meanwhile, Xero has a more extensive marketplace, integrating with over 700 third-party software. Its many integrations include PayPal, Stripe, HubSpot, Mailchimp, BigCommerce, Shopify, Gusto, WorkflowMax, and simPRO. Zoho Books vs Xero: Mobile App Functionality *Recording bills through the Xero mobile app cannot record units for inventory purchases. It's only suitable for operating expenses. Zoho Books gets the win here as the mobile app allows you to do all basic accounting and documentation work. Meanwhile, Xero's app covers only a few basic functions. It can't be used as an alternative way to do accounting work, so you'll still have to use the web version. Zoho Books vs Xero: Assisted Bookkeeping Zoho Books doesn't have a dedicated in-house team of bookkeepers, but you can seek assisted bookkeeping services in the form of certified, independent Zoho Books Advisors. Suppose you need help to manage your books or your business with Zoho Books. In that case, you can check Zoho Books' directory for the list of independent accountants, bookkeepers, and financial advisors that have earned the Zoho Books Advisor designation. Xero certifies accountants and bookkeepers as Xero Advisors. You can find advisors near you by going to the page. It also uses third-party programs and services to provide assisted bookkeeping to its users. For instance, you can seek on-demand access to a professional bookkeeper through Bookkeeper360. Zoho Books vs Xero: Customer Support When it comes to customer service, Zoho Books beats Xero, hands down. Unlike Xero, Zoho Books offers live customer support via telephone or chat in all of its paid packages. If you need to contact the Xero support team, you'll have to send an email and wait for a response. The good news is that they work 24/7, so the response will probably be less than 24 hours. Zoho Books offers live telephone and chat support in all paid packages, while the free plan only includes email support. In addition, it also has the following resources: Zoho Help Database: A comprehensive help guide that includes basic navigation instructions, keyboard shortcuts, and step-by-step instructions in banking, contacts, invoices, client portal, expenses, and items. Zoho Video Tutorials/Webinar: In the help database, you'll also find video tutorials and a webinar on using Zoho Books. Xero doesn't have the option to speak to a live person as you can with Zoho Books. However, it has Xero Business Help Center and Xero University: Xero Help Center: A robust help center with video tutorials and step-by-step how-to articles on both basic and advanced Xero topics. Xero U (University): Xero University includes video tutorial courses that you can take to learn how to use Xero. The topics are broken down into three user types: accountants, bookkeepers, and small business owners. Zoho Books vs Xero: User Reviews Zoho Books users appreciate that the platform has several useful features, such as inventory management and project accounting. Reviewers also praised its ability to seamlessly integrate with other Zoho products like Zoho Inventory and Zoho CRM. The tool's biggest drawback is its limits on the number of users and invoices for each plan. It earned the following average scores on popular review sites: GetApp: 4.4 out of 5 based on about 510 reviews G2: 4.5 out of 5 based on around 130 reviews TrustRadius: 8.2 out of 10 based on about 120 reviews Meanwhile, those who left Xero reviews said that the software is easy to set up and use, with a simple and clean user interface along with intuitive features. Users also praised the fixed assets manager and the project accounting capabilities. The software's biggest drawbacks are its inability to reconcile transactions without bank feeds and its lack of live phone and chat support. Xero earned the following average scores on popular review sites: G2: 4.4 out of 5 based on about 510 reviews GetApp: 4.4 out of 5 based on around 2,400 reviews TrustRadius: 8.7 out of 10 based on about 575 reviews Frequently Asked Questions (FAQs) What are the disadvantages of Zoho Books? Zoho Books has three main disadvantages: it has 1) restrictions on the number of users for each plan; 2) no payroll services; and 3) limited integration options other than its own suite of products, such as Zoho Inventory. Does Xero offer phone and live chat support? No, Xero doesn't currently offer phone or live chat support. Is Zoho Books really free? Zoho Books offers a free plan for businesses with less than $50,000 in annual income, and it also offers paid plans that range in price from $20 to $275 per month, depending on the number of users and required features. How We Evaluated Accounting Software We evaluated the small business accounting software based on ease of use, pricing, and how well it performed against the ideal features we're seeking, including project accounting, inventory management, and mobile accounting. Our evaluation was based on a rubric scoring methodology in six categories, each with a designated appropriate percentage. Our criteria for choosing the best small business accounting software are as follows: Bottom Line Zoho Books and Xero have their strengths and weaknesses, and the decision comes down to understanding your exact business needs. Choose if you only need a few people to access your accounting data or you're already a Zoho user. On the contrary, pick if you have over 10 people in your accounting department or you have many employees to pay.
Discover more resources
for your business
Bachelor's degree from UCLA
25 years of experience with QuickBooks Pro
20 years of experience with payroll processing
"Small business owners must be a Jack or Jill of all trades. During the limited number of hours in a day, there is often not enough time to perform all of their company's bookkeeping tasks, and it is easy to fall behind. As an entrepreneur myself, I am dedicated to researching the software and services that will streamline accounting processes, ultimately saving time and money."