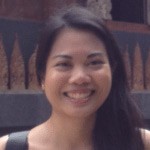 Jillian Ilao
Sales & Customer Service Expert
Education & Credentials:
Communications, University of Santo Tomas
Expertise:
CRM
Sales Management
Customer Service
Technology
Business
Highlights
10+ years writing
5+ years content marketing
Experience:
Jill is a sales and customer service expert at Fit Small Business. Prior to joining the company, she has worked and produced marketing content for various small businesses and entrepreneurs from different markets, including Australia, the United Kingdom, the United States, and Singapore. She has extensive writing experience and has covered topics on business, lifestyle, finance, education, and technology.
Hobbies:
When she's not writing, Jill spends her time reading, cycling, and traveling.
Posts Written by Jillian
Discover more resources
for your business
Communications, University of Santo Tomas