M.A from Ohio State
M. Div from Ashland Theological Seminary
Licensed claims adjuster in 13 states
Commercial Insurance
Insurance Policy
Compliance
Claims
Agency Relations
M.A from Ohio State University
Licensed claims adjuster in multiple states including TX and FL
Over a decade of experience in insurance
Nathan Weller is a subject matter expert at Fit Small Business focusing on commercial insurance. He has 15 years of experience in insurance: operations, FNOL, and claims handling. In between his time working at different insurance carriers, he also spent 8 years running a small, non-profit organization. Nathan understands the small business daily operations as well as the complexities of insurance.
When not talking insurance, Nathan can be found perfecting his homebrew skills or assembling Star Wars models.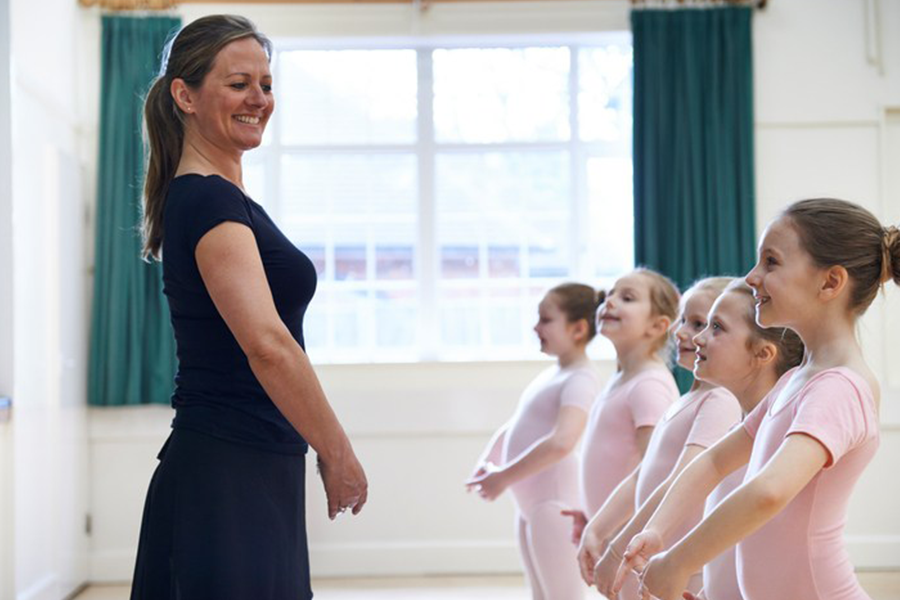 November 29, 2022
Dance Studio Insurance: Cost, Coverage & Providers in 2023
Dance studio insurance is a policy, or combination of policies, that protects your business against liability claims and first-party losses. Dance studios should consider a business owner's policy (BOP), which combines liability and property. Dance instructor insurance policies for private dance instructors or independent contractors are general liability and professional liability. For a studio, policies range from $350 to over $6,000 annually. Whether you own a dance studio or are an individual instructor, can provide multiple quotes with different coverage levels in less than 10 minutes. After selecting the policy that best fits your business, you can purchase it online and instantly have proof of insurance. Dance Studio Insurance Costs Several factors impact the cost of dance instructor insurance, including: The value of property and equipment: If you teach dance classes at clients' homes and have mats and music equipment, then your costs will be much lower than a large studio with a 3,000-square-foot facility. The number of students: The higher your enrollment, the higher the cost of the premium. Some carriers will charge a flat fee per student during peak enrollment, on top of additional fees. Whether you join competitions: If your studio has a team that travels to competitions or rents spaces for performances, then insurers will account for this added risk. The claim and financial history: Insurers will want to know if, in the past three to five years, you have had a claim or filed for bankruptcy. It's important to answer questions honestly and provide as much information about your business to the provider. This allows it to not only properly calculate premiums but also charge you for the right level and type of coverage. Insurance Coverage Types for Dance Instructors Dance instructors need a combination of policies to fully protect their business. Best Dance Studio Insurance Providers When evaluating providers offering insurance for dance studios and instructors, we factored in the limit, whether accident insurance was offered, and the ease of adding additional insureds for event venues. : Best overall provider for dance studio insurance : Best for dance competitions : Best dance instructor insurance : Best for affordability : Best for price options : Best for rented dance studios : Best BOP Next Insurance: Best Overall for Dance Studio Insurance offers three different levels of coverage for dance studios, and each corresponds perfectly to varying types of dance professions: instructor, small studio, or large studio. These options, combined with an instant certificate of liability, make Next the best provider of dance studio insurance. K&K Insurance: Best for Dance Competitions developed a policy package for dance studios that includes off-site competitions and demonstrations and includes accident and medical expense coverage automatically. If your studio has a team that competes or you have regular recitals off-site, this is the best provider. Thimble: Best for Dance Instructor Insurance If you're an independent dance instructor, either employed by a studio or teaching seasonally, is the best provider for you. The licensed broker offers general and professional liability for dance instructors, with coverage available for less than a month for seasonal dance instructors. Insurance Canopy: Best for Affordability Commercial insurance premiums, like everything else, are continuing to increase in price. But offers a very affordable policy for dance instructors without sacrificing quality in customer service or the actual product offered. CoverWallet: Best for Price Options Online broker is a one-stop shop for small business insurance solutions. After answering custom questions depending on your industry and the type of insurance needed, you'll very quickly have multiple quotes from different providers. Hiscox: Best for Rented Dance Studios offers professional liability, general liability, and a BOP for dance instructors. It developed policies tailored specifically for instructors who visit client homes or are employed by dance studies. It also offers insurance for dance apparel retail stores. The Hartford: Best for BOP is the best provider of small business insurance and excels at developing products fit for different industries. Its business owner's policy is highly customizable, including adding professional liability and comes with business income insurance. So if something causes the studio to unexpectedly close, you can file a claim for the lost income. Bottom Line Whether you're a dance instructor or own a dance studio, you need protection against all possible sources of loss. With the right policies, dance instructor insurance will make sure you, your customers, and your employees are taken care of. If you're a dance instructor or studio owner, then Next Insurance, a small business insurer, can offer you the right coverage at the right price. It can structure multiple policy packages for your business needs.
Discover more resources
for your business
M.A from Ohio State
M. Div from Ashland Theological Seminary
Licensed claims adjuster in 13 states