12 Best Crowdfunding Sites for Small Businesses in 2022
The best crowdfunding platforms offer low fees, a large audience of potential investors, and allow a variety of campaigns. They also charge rates competitive with startup business loans and allow for a large variety of potential projects to be showcased. Finally, they have a track record of helping projects reach their funding goals.
Small businesses can raise money by using crowdfunding in exchange for rewards, future repayment, or equity in their company. Startups and more established companies can raise funds online while getting new customers. We have selected 12 crowdfunding sites that should appeal to small businesses of different industries and sizes.
1. Kickstarter: Best Rewards Crowdfunding Platform

PROS

CONS

Offers a large amount of exposure
Features mostly consumer-facing projects
Allows very early-stage companies
Has many projects competing for backing
Charges competitive fees
Kickstarter is one of the biggest names in rewards crowdfunding (and perhaps the name most often associated with crowdfunding in general), with more than 210,000 successful campaigns and more than $6 billion pledged. This success has resulted in a substantial number of big projects being launched and funded as well as attracting a large audience that can be both a source of funding and exposure for a business.
Who Kickstarter Is Right For
Kickstarter is best for businesses focused on making products for consumers, such as games, art, tech, music, and food that can be shipped to campaign backers easily. Breaking through the competition can be difficult, but a good approach is to raise smaller funding amounts. Of the successful campaigns, over 80% of them raised less than $20,000.
How Much Kickstarter Charges
Kickstarter charges a fee of 5% for successfully funded campaigns, and you'll also be responsible for a third-party payment processing fee of 3% to 5%. These fees are competitive with other rewards crowdfunding sites, and if your funding campaign doesn't reach the target in the allotted time, you won't be assessed any fees or receive any payments.
2. GoFundMe: Best Donation Crowdfunding Site

PROS

CONS

Is entirely backed by donations
Has many competing projects
Doesn't charge success fees
Projects typically have lower dollar amounts
Has a huge donor audience
GoFundMe is a donation crowdfunding site where people have raised over $5 billion. This means there's no equity to give up, no debt to repay, and no rewards to ship. Also, GoFundMe only charges transaction fees when you receive the funds. However, because of the volume of projects and causes on GoFundMe, getting your campaign noticed may be difficult.
Who GoFundMe Is Right For
GoFundMe is best for businesses that can gather supporters to fund their campaign, even though there'll be no repayment. This isn't a great option for startups unless their owners have a large following; however, a struggling business that's important to their community often raises funds successfully.
How Much GoFundMe Charges
With GoFundMe, you don't have to pay any fees for the funds you raise, and the money doesn't have to be paid back. You'll still be responsible for the fees charged by their payment processor of 2.9% plus $0.30 per transaction.
3. IndieGoGo: Best Crowdfunding for Women-owned Businesses

PROS

CONS

Charges competitive fees
May not be ideal if you do not have consumer products
Allows you to find new customers
Has many competing projects
Is available at any business stage
IndieGoGo is one of the top rewards crowdfunding sites available to small businesses, with nearly $2 billion raised. Companies ranging from the idea stage to the product stage regularly raise money and get loyal customers along the way. However, getting noticed can be difficult due to the number of active campaigns.
Who IndieGoGo Is Right For
IndieGoGo is best for businesses that are making consumer products that can be shipped as rewards. Besides getting some much-needed capital, you'll also be able to build a community of users that love your product and are invested in seeing you and your company succeed. Companies at any stage are welcome; however, backers often like to see at least working prototypes available. Nearly half of IndieGoGo's successful campaigns are from women-owned businesses.
How Much IndieGoGo Charges
IndieGoGo charges a 5% fee on all funded campaigns, and you'll be responsible for a transaction fee of 3% plus $0.20 per transaction. This is comparable to other rewards crowdfunding sites, with the added benefit of a very large network of potential backers.
4. Patreon: Best for Content Producers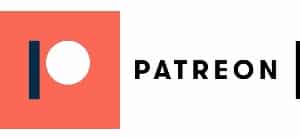 PROS

CONS

Offers fundraising on an ongoing basis
Features mostly creative businesses
Charges competitive fees
Offers highly customizable campaigns
Patreon brings a unique take on rewards crowdfunding. Rather than promising products sometime in the future to backers, businesses can get paid as they deliver content. The majority of businesses on Patreon produce some form of entertainment and have raised more than $2 billion. Payment is received for every episode, photo, or time period in which a creator produces content.
Who Patreon Is Right For
Patreon is best for creative businesses like podcasts, artists, and other entertainment where content is produced on a regular basis. This is especially true if the content you produce is typically free and you want to let people support it, or you offer additional content behind a paywall.
How Much Patreon Charges
Patreon charges a minimum fee of 5% for any payments made to creators through its platform, and an additional transfer fee, typically around 3%, when you withdraw funds. Patreon has three pricing tiers: Lite, Pro, and Premium, with different features and benefits for each pricing tier.
5. SeedInvest: Best for Equity Crowdfunding

PROS

CONS

Historically raises over $900,000 per campaign
Difficult vetting process
Has a large network of investors
Expensive if campaign is successful
SeedInvest is the leading equity crowdfunding site for startups. They boast over 575,000 investors that lend financial support, raising an average of $900,000 per project, or over $350 million in total. However, there's a difficult vetting process to participate, with only 2% of applicant businesses getting approved.
Who SeedInvest Is Right For
SeedInvest is best for seasoned entrepreneurs that are starting their second or third company and can leverage the recognition of their founding team for fundraising. However, you can apply at any stage, and there are projects ranging across numerous industries, including real estate and e-commerce.
How Much SeedInvest Charges
SeedInvest charges a 7.5% placement fee and 5% equity fee based on what you raise. If the campaign is unsuccessful, there are no fees. This is one of the most expensive equity crowdfunding sites on our list, largely due to its availability to early-stage, very high-risk startups.
6. Funding Circle: Best For Debt Crowdfunding Options

PROS

CONS

Offers loans up to $500,000
Can be expensive
Offers terms up to five years
Can be difficult to qualify for
Has a quick application process
Funding Circle offers small businesses debt crowdfunding. Loans range up to $500,000, with rates that start at 4.99% and terms of up to five years. Funding Circle has successfully raised more than $17.5 billion. To qualify, you'll need to have good credit and have recent business growth with good annual revenue.
Who Funding Circle Is Right For
FundingCircle is a good option for small businesses that need a quick loan without the burden of an extensive crowdfunding campaign. Applying only takes 10 minutes; however, you'll need at least a 660 credit score to qualify, with an average score of 700 for approved borrowers. Additionally, you'll need to have been in business for at least two years, with at least $120,000 in annual revenue.
How Much Funding Circle Charges
Funding Circle charges interest rates between 4.99% and 27.79% on their loans, in addition to an origination fee of 3.49% to 6.99%. This brings their total annual percentage rate (APR) to between 8.5% and 36%, which is comparable to other debt crowdfunding sites and other working capital loans.
7. WeFunder: Best for Scalable Startups

PROS

CONS

Charges competitive fees
Isn't for smaller companies or startups with limited experience
Has a large investor network
Typically needs 50% of funds to come from your own network
WeFunder is one of the largest equity crowdfunding sites, covering every business from technology to retail and entertainment, with $387 million invested since 2013. However, it may be difficult to raise funds with a brand new company, given that WeFunder's most successful projects have demonstrated growth, government contracts, or major accomplishments.
Who WeFunder Is Right For
WeFunder is best for startups ranging from breweries to smartphone apps to combustion engine innovations, all of whom have an emphasis on scalability and demonstrated growth. Most companies on the platform also bring in roughly 50% of their own investors to the campaigns, which can be difficult if you have a smaller business without a substantial online following.
How Much WeFunder Charges
WeFunder charges a 7.5% fee based on the amount you raise with a successful campaign, which includes your transaction fee. This is competitive with other equity crowdfunding sites.
8. LendingClub: Best for Fast Debt Crowdfunding

PROS

CONS

Offers low rates to prime borrowers
Can have high overall costs
Can provide funding in as little as one week
Requires good personal credit
Is available to smaller businesses
LendingClub has raised nearly $10 billion for applicants. It offers small business loans through debt crowdfunding of up to $500,000, with terms of up to five years. One of the great things about their platform is the relatively low starting rate of just 7% per year. Loans can be approved and funded in as soon as one week.
Who LendingClub Is Right For
If you need capital in a hurry and can qualify for LendingClub, this is a fantastic debt crowdfunding option. To qualify, you'll need to have been in business for at least 12 months, have good personal credit, and have at least $50,000 in annual sales. However, these qualifications aren't difficult to meet for many startups and small businesses.
How Much LendingClub Charges
Interest rates for LendingClub loans start at 7% for the most qualified borrowers, with an additional origination fee of 1.99% to 8.99%. The APR for their loans ranges from 10% to 35.71%, which is comparable to other debt crowdfunding sites but can be expensive compared to most types of small business loans.
9. MicroVentures: Best for Gamers

PROS

CONS

Has many funded projects
Only allows projects over $150,000
Available to many different businesses
Only allows accredited investors to invest
MicroVentures is an equity crowdfunding site for early- and late-stage startup funding, with over $450 million raised. Most businesses can qualify; however, only accredited investors can invest, leaving fewer investors in the pool for your company. Projects take six to eight weeks to get funding and are charged a total fee of 7%.
Who MicroVentures Is Right For
MicroVentures is best for internet companies, including gaming, mobile, social, and software, which need at least $150,000 in funding. Typically, businesses that are already generating sales and are fast-growing have a better track record of successfully raising funds on the platform. Most of the projects that have met their funding goals were consumer-facing businesses.
How Much MicroVentures Charges
MicroVentures charges projects 5% commission plus 2% in equity for businesses to solicit funding. There are also one-time fees between $2,000 and $7,000 that are assessed when a business initially applies for a campaign on MicroVentures.
10. Fundable: Best for Tech Startups

PROS

CONS

Offers rewards and equity crowdfunding
Charges a subscription fee that's required to fundraise
Doesn't charge a success fee for equity crowdfunding
Is specifically for small businesses
Fundable is a crowdfunding site for small businesses, dedicated to getting funding through rewards and equity. Businesses using its platform have raised more than $560 million since 2012. There are no fees for a successful equity round, and only merchant processing fees for rewards fundraising. However, posting a campaign isn't free and requires a monthly subscription that costs $179 per month.
Who Fundable Is Right For
Fundable is best for tech startups that make anything from drones to medical equipment and diagnostics software. Completed projects tend to have high dollar amounts and are typically companies that are ready to scale or deploy their products to a larger audience from a variety of industries.
How Much Fundable Charges
All fundraising with Fundable costs a monthly subscription fee of $179. Additionally, you'll have to pay a transaction fee of 3.5% plus 30 cents for reward fundraising. The monthly subscription cost is high compared to many services that don't charge a fee; however, companies that are investing in a serious crowdfunding campaign will likely have a higher degree of success given Fundable's ability to raise money for its clients.
11. Crowd Supply: Best for Manufacturers

PROS

CONS

Available for a wide range of products
Can be expensive for custom fundraising
80% of projects funded
Very specific parameters for potential customers
Offers help with logistics
Crowd Supply helps small businesses that manufacture hardware get rewards crowdfunding for their projects, with 80% of projects funded. They stand out because they allow companies to raise funds for new and completed projects. Additionally, they have shipped 100% of backed projects, and even supply the shipping and warehouse space needed to support the logistics of backed companies. The average successful project raises over $60,000.
Who Crowd Supply Is Right For
Crowd Supply is best for hardware manufacturers with new products or innovations ranging from coffee presses to laptops or just individual components. Backers are offered rewards, and you'll get assistance with logistics, project execution, a supporting community, and ultimately delivering on your project.
How Much Crowd Supply Charges
Crowd Supply charges a 5% fee based on the funds you raise. They also offer a premium tier with added service to prepare and market your campaign for 6% to 15%. Although the basic fundraising option is in line with other rewards crowdfunding sites, their premium services may be expensive for some campaigns.
12. CircleUp: Best for Consumer Packaged Goods Businesses

PROS

CONS

Offers debt and equity crowdfunding options
Is only for consumer packaged goods (CPG) companies
Offers loan limits up to $5 million
Best suited for businesses with larger sales volume
Charges a low APR from 14% to 25%
CircleUp offers debt and equity crowdfunding to small businesses, specifically in the consumer packaged goods (CPG) industry, with over $400 million raised to date. They offer lines of credit up to $5 million, which grow as your business expands and takes on more customers. Their equity crowdfunding has a similar industry target of consumer-facing brands.
Who CircleUp Is Right For
CircleUp is best for CPG-focused businesses, with annual revenues in excess of $1 million, that need equity crowdfunding. However, if your annual revenues are more than $250,000, you can qualify for the crowdfunded line of credit up to $5 million.
How Much CircleUp Charges
CircleUp offers a line of credit up to $5 million with an APR ranging from 14% to 25%, including all fees. This is lower than most other online lending options, and a competitive rate compared to other debt crowdfunding sites. The fees you pay for equity crowdfunding will depend on your business and will be determined by CircleUp when you apply.
Choosing the Right Crowdfunding Website
There are different types of crowdfunding available for small businesses. Each crowdfunding site often specializes in one particular type; however, each may offer multiple ways for you to reward your supporters. Crowdfunding can be a viable alternative to other methods of business financing, particularly for those businesses that have a great pitch or hook to entice supporters.
Four types of crowdfunding that are most often available to small businesses are:
Equity crowdfunding: With equity crowdfunding, businesses are selling a share of their company to investors. This type of crowdfunding is typically best suited for businesses that can grow and scale quickly.
Debt crowdfunding: Debt crowdfunding works similarly to a traditional business loan. However, rather than owing the bank, borrowers owe payments to individuals. Funds are raised at a predetermined APR. This option is best for businesses with strong revenues and credit histories.
Rewards crowdfunding: By offering backers a reward, you can avoid having to repay debt or giving up equity in your company. Rewards crowdfunding is ideal for businesses that have a product they can ship and/or need funding before generating revenues.
Donation crowdfunding: Donation crowdfunding is the most difficult option for raising funds but doesn't require repayment of any kind. It's best for businesses that can get support from their local communities to fund their campaign.
Bottom Line
Every crowdfunding site offers small businesses something different. You'll need to decide if you're willing to give up equity, take on debt, or provide your backers with rewards. You can select a more prominent site that will provide more exposure, along with additional competition, or a more niche crowdfunding site with dedicated followers. Not every crowdfunding venture will get fully funded, so it's critical to have a backup plan in place.