As fitness has become more of a lifestyle than a trend and people are conscious about getting fit, entrepreneurs are taking advantage of this by investing in gym and fitness franchises. Fortunately, there are different fitness franchises to choose from, with an average cost of around $319,688. We received data on the 10 best-performing gym franchises for you to consider.
No matter which gym franchise you choose, it's important to separate your personal and business assets. Azlo is a fee-free digital banking solution with traditional business banking features like online check deposits, electronic bill pay, and free bank-to-bank (ACH) payments and transfers. There are no overdraft, card replacement, or monthly fees, and you can apply online in minutes.
Top 10 Gym & Fitness Franchise Options
We've chosen the ten best performing gym franchises based on data from FranchiseGrade.com and analysis of several data points such as term length, outlet performance, fee balance, and unit economics. Please note that the royalty fee is based on what is disclosed in the document and can be charged to either gross profits or revenues, depending on the brand.
The ten best gym and fitness franchise options are: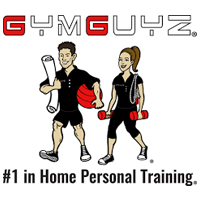 1. GymGuyz
---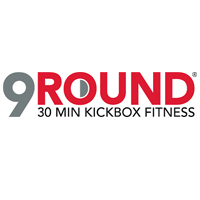 ---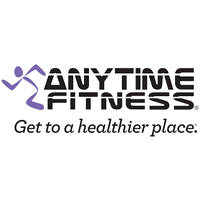 ---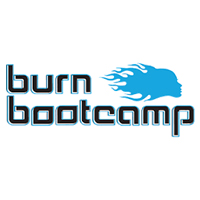 ---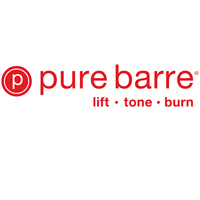 ---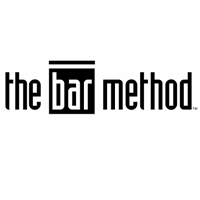 ---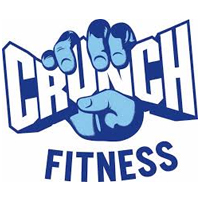 ---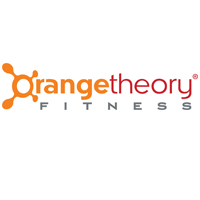 ---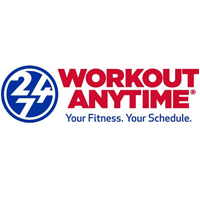 ---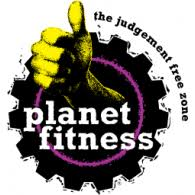 ---
Pros & Cons of Starting a Gym Franchise
Starting a gym or fitness franchise can be advantageous to both the small business owner and consumers. However, there are some drawbacks that you should be aware of before you finally decide to open a gym franchise. Let's explore the pros and cons of starting a gym or fitness franchise below.
Pros of Starting a Gym/Fitness Franchise
The following are the advantages of starting a gym franchise:
1. Gym Franchises Are Brand-Built & Market Ready
Just like most franchises, a gym franchise has an established system for the franchisee to follow. The brand is already built and market-ready, making it easier for the franchisee to get started compared to starting the business from scratch.
"One huge advantage of starting a franchise gym is that most of the brand-related marketing is already in place. With the power of an established brand behind your new gym, client acquisition is already set up for success. This leaves club owners with more time to focus on retaining those clients after they join and providing a truly unique fitness experience."

– Adam Coombs, Digital Marketing Manager of Perfect Gym S.A.
2. Health & Fitness Industry Is Growing
The health and fitness industry is growing rapidly, and entrepreneurs can take advantage of this market demands. Since people are now becoming more health-conscious, you can expect that there will be no shortage of customers in this industry.
"Health, fitness and wellness, as an entire industry segment, is rapidly growing. Personal training is becoming a necessity, not a luxury. Generally, a gym or fitness business is considered a stable business and, because of the market demand, there will be no shortage of customers anytime soon."

– Matthew Stanton, Chief Development Officer of WellBiz Brands, Inc.
3. Most Health & Fitness Brands Are Less Expensive Than Some Other Franchises Concepts
Compared to other franchise concepts, most health and fitness brands are generally less expensive, especially if you don't consider the big-box gym type.
"Regardless if a fitness center is owned by a private-equity company or a traditional franchisor, it can be a popular and attractive option for the entrepreneur. To start with, most health and fitness brands are less expensive than some other franchises concepts, such as a restaurant or hotel. Investment in small, boutique fitness centers specializing in one type of workout may start at $100,000. The range of investments in the fitness space still remains considerably less than other franchise options, and because of that, they seem to be in high demand."

– Rick Bisio, Franchise Coach of The Educated Franchisee
4. The Ability to Influence People to Get Healthy
By starting a fitness franchise, you are actually providing people with a platform to get fit and healthy. This can have a positive impact to the community in general.
"The most impactful advantage to owning a gym concept, and one we experience above anything else, is the ability to personally and positively influence the people in the community through a healthy transformation of body and mind. Through this advantage comes the challenge of keeping each member motivated to eat right and push themselves through workouts, but the transformations are extremely rewarding for both parties. The opportunity to be a part of each member's inspirational story through support and guidance is beyond words."

– Alejandra Font, Co-founder of The Camp Transformation Center
Cons of Starting a Gym/Fitness Franchise
Here are the disadvantages of starting a gym franchise:
1. The Upfront Cost May Be Substantial if You Consider a High-End, Big-Box Gym
Generally, starting a gym business can be very costly. You need to have a huge amount of capital to invest in equipment, personnel, space, and other operating expenses to get started.
"It can be very costly to open up a gym, with or without franchising. Equipment, heating and cooling, employees, as well as all of the business infrastructure like marketing and training will add up quickly."

– Mike Liera, General Manager of The Arena Gym
Bottom Line
The health and fitness industry is one of the most popular franchise opportunities, especially with the increased awareness of the importance of getting fit. You can take advantage of this increasing demand by venturing into a fitness franchise. Choosing the best option above and owning your own gym or becoming a personal trainer can reward you with the career you've been looking for!
Don't forget to separate your business and personal assets with a business bank account before buying your gym franchise. Azlo offers completely fee-free digital banking with online check deposits, electronic bill pay, and more. Bank-to-bank (ACH) payments and transfers are free and there are no overdraft, card replacement, or monthly fees.