Your food truck is your restaurant on wheels and needs special insurance to keep your business moving. Combining a business owner's (BOP) and commercial auto policies, it can be hard to find quality food truck insurance. We've researched 20 different providers to find the six best insurance for food trucks. These are the highest scoring companies based on our rubric of evaluating their financial stability, customer satisfaction, convenience, and the policies it offers.
Did You Know?
Simply Business is an online digital broker specializing in businesses with five or fewer employees. It is one of the best places to find insurance for your food truck. It is great for easily comparing free quotes from top providers and then buying a policy online without speaking to anyone. Visit Simply Business for a quote.
Best Food Truck Insurance Insurers Compared
| Company | Online Quote | Accessibility | Instant Certificate of Insurance (COI) | Financial Rating |
| --- | --- | --- | --- | --- |
| Progressive | Yes | 24/7 call center | No, have to call | A+ Superior |
| Geico | Yes, but may have to call to finish | 24/7 call center | Yes; through online portal | A++ Superior |
| Hiscox | Yes | Monday to Friday, 7 a.m. to 10 p.m. Eastern time | No; available within 1 day | A Excellent |
| Acuity | No, agent only | 24/7 availability   | Unclear   | A+ Superior   |
| FLIP | Yes | Monday - Friday 8:00 a.m. to 8:00 p.m. MST | Yes | A+ Superior   |
| CoverWallet | Yes | Monday to Friday, 8 a.m. to 8 p.m. ET; Saturday, 9:30 a.m. to 1:30 p.m. ET | Yes | A Excellent |
Progressive: Best Overall for Insurance for Food Trucks

What We Like
Best policy for a food truck
Online quoting
Policy options
Independent agents
What's Missing
Have to call for your COI
Deciding Factors
Claims services 24/7: Weekend accidents can be reported the same day
In-house claims: Claims handled directly by Progressive
Availability: Available in 49 states
Financial rating: A+ Superior Rating
Progressive Commercial insurance is the best overall provider for food truck insurance because of the policy it offers. Progressive, as the largest insurer for commercial auto, has the proven reputation and knowledge to properly insure your food truck. It offers a comprehensive policy for your vehicle as well as a general liability policy for your business operations. It scored a 4.25 out of 5 because of its financial stability, customer convenience, and the policy it offers. Progressive is also one of our best small business providers.
Cost & Coverage
A commercial auto policy for your food truck with $25,000 in extra coverage for permanently installed equipment costs $270.66 monthly or $2902 if you pay in full. While this quote doesn't include a general liability policy (CGL) for the business, Progressive does sell CGL.
Progressive was the only carrier out of the 20 reviewed that, when determining the cost, asked about permanently installed kitchen equipment in your food truck.
Whether you need to file a claim or manage your policy, Progressive is available 24/7. Its complaints are also lower than the national average.
Progressive Business Advantage® is a great way to bundle your auto with a general liability policy. It offers discounts, even if you don't have all of the policies through Progressive.
---
Progressive has been offering insurance since 1937 and has a record of financial security. Its current rating by AM Best is A+ Superior.
---
GEICO: Best for a Restaurant With a Food Truck

What We Like
Online quoting
24/7 availability
Bundling options
What's Missing
Have to call for your COI
Deciding Factors
Berkshire Hathaway: Owns Geico
In-house claims: Claims handled directly by Geico
Nationwide: Available in all 50 states
Financial rating: A++ Superior Rating
GEICO is a great provider for restaurants with a food truck operation. It offers a highly customizable policy with easy-to-understand language. For example, do you want coverage in case your oven breaks down? In that case, you can add equipment breakdown coverage. Scoring 4.25 out of 5 because of its superior financial status, technology-friendly convenience, and customer service.
Cost & Coverage
While GEICO does provide online quotes for some policies, we couldn't obtain an online quote for food truck insurance.
GEICO offers a BOP for your restaurant. This policy provides coverage for your property and any liability that may happen while serving customers in your restaurant or the food truck. You can bundle the BOP with a commercial auto policy for the truck or trailer.
GEICO offers an online portal for customers where you can make payments, set up auto-pay, and request proof of insurance.
GEICO offers an option to check claim status or request roadside assistance through Amazon Alexa or Google Assistant.
---
---
Hiscox: Best for Food Trucks That Take Online Orders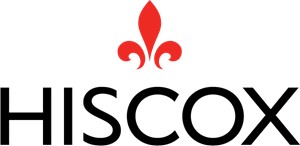 What We Like
Policies offered
Exists for small businesses
In-house claims
Independent agents
What's Missing
Up to 1 business day wait for a COI
Deciding Factors
Account portal: Online access to manage your policy
24/7 availability: Claims services are there for you online all the time
Global company: Has long history of insuring small businesses
Online quotes: Available quickly
Hiscox scored 4 out of 5 in our evaluation because of its excellent customer service, convenience, and number of policies available. It's the best providers for a food truck that takes online orders because of the cybersecurity insurance. Hiscox recommends this coverage as an add-on coverage to its food truck policy.
Cost & Coverage
A general liability policy with a $2 million aggregate limit costs $77.10 monthly after a down payment of $257. For an additional $250, you can add cyber security to this policy.
As one of the leading small business insurers, Hiscox has many convenient options to manage your policy: call, go online, or contact your agent.
You can obtain a quote and purchase it online with same-day coverage available.
---
---
Acuity: Best for Caterers

What We Like
Retail services available
Financial strength
Availability
Risk management services
What's Missing
Unable to receive online quotes
Deciding Factors
Account portal: Online access to manage your policy
Tailored policies: A large number of specialty coverage available
Independent agents: Available to advise you on your policy
Low complaints: Lowest complaints of all companies reviewed
Acuity received a score of 3.75 out of 5 because of its outstanding customer service and tailored policies. Acuity is best for caterers or other food retailers because of its tailored policies. Its policies allow you to adjust limits and additional coverages based on your needs. Food contamination, equipment breakdown, and data breach are some of the coverages available.
Cost & Coverage
To receive a quote for your food truck from Acuity, you'll need to speak with an independent agent.
Acuity's tailored policies are called Bis-Pak. This is a BOP with additional options like liquor liability and food contamination.
It also provides a commercial auto enhancement. If you own a truck and trailer, and there's an accident, you'll only owe one deductible.
Acuity offers an online service center for policy changes and questions. For a claim, you can call, file online, or even fax the documents to the insurer.
It stands out in its additional services by providing a retail consultant who can help you with your catering business as well as training videos from J.J. Keller & Associates.
Customers are happy with Acuity's service as it has one of the lowest average of complaints among insurers.
---
---
FLIP: Best for Instant Coverage

What We Like
Instant COI
Ease of Use
Policy Dashboard
Deciding Factors
Online Quotes: Available online in 10 minutes or less
Purchase Policy Online: After obtaining a quick quote
Dedicated Agent: to help you manage your policy
Affordable: Options for food truck and equipment
Food Liability Insurance Program (FLIP) provides a quote in minutes for your food truck business. After purchasing it, your policy documents, including the COI, are available. If you need quality coverage quickly FLIP is the best provider for you.
FLIP does not have a 24/7 dedicated call center. However, you do have 24/7 online access to your policy documents, including filing a claim through the account dashboard.
Cost & Coverage
After answering five questions, we had a quote for $888 annually. The quote included a general liability policy with limits of $1 million per occurrence and $2 million aggregate and equipment coverage of $10,000 with a deductible of $250. Finally, we selected a liability endorsement for our trailer for a flat fee of $150.
Coverage is available in 50 states. Online you can get a quote and purchase a policy in minutes. There are also licensed non-commissioned based agents available if you have any questions or prefer to speak with someone.
If you have a loss, file the claim through your account dashboard 24/7 and within three days, an adjuster from Great American Insurance Group will be in touch.
The online dashboard allows you to add additional insureds at no extra cost, and if a specific venue needs it for your truck, you can get an instant COI.
---
The policy is through Great American Insurance Group. It is financially stable, with an A+ Superior rating from AM Best.
---
CoverWallet: Best for Comparison Shopping

What We Like
Comparison shopping
Quick online quotes
Policy financing plan
Instant COI
What's Missing
To file a claim, you have to go to your Wallet, find the carrier contact information, and then file the claim directly with the insurer.
Deciding Factors
Policy documents: Easy to access important documents
Online management: Manage and pay your account
Easy to use: Website for all your needs
Purchase policy online: After obtaining a quick quote
With a 3.75 out of 5, CoverWallet is the best provider for comparison shopping. CoverWallet is also one of the best online brokers. It provides fast quotes for you from many carriers, including Liberty Mutual and Chubb. Its high score reflects CoverWallet's commitment to convenience and offering the policies you need.
Cost & Coverage
Because of its quoting process, CoverWallet can provide coverage options for every element of your business, even if the policies are from different companies. A BOP for a food business operating out of a home with a business auto policy costs $3619. If the cost is too high for your budget, CoverWallet provides a financing plan.
This policy provides coverage for your property, liability as a result of your business operations, and coverage for your food truck.
After providing quick quotes for you to compare, purchasing a policy is easy. Then, you gain access to the Self-Service Wallet, where you can request a COI, pay a bill, review your policy or obtain information to file a claim.
---
---
Methodology
We determined which insurance companies would be the best for your food truck by utilizing our proprietary evaluation system developed in-house. We reviewed 20 insurance providers and have presented the six with the highest scores. In evaluating insurance companies, we have focused on the customer's needs. We paid particular interest to convenience, financial ratings (AM Best), customer service, types of policies offered, and the overall experience as a policyholder for a specific provider. Most people only care about insurance when they need it, and we wanted to ensure that what we're recommending is something that, should that moment come, you'll feel comfortable with your purchase.
Bottom Line
Food trucks require a unique combination of liability, property, and auto insurance. We did the work and reviewed 20 different carriers to find the best insurance for food trucks. Progressive Commercial has the best policy for your food truck. Visit Progressive today for a quote.