How to Start a Food Truck Business in 9 Steps
To start a food truck, you need a competitive and appealing concept, a viable business plan, a fully equipped food truck, and a solid marketing strategy to build your customer base. If you're looking for a money-making business idea, a food truck is a great one. Successful food trucks can bring in more than $500,000 per year, with startup costs around $40,000.
Starting a food truck generally takes three to 12 months and requires these nine steps:
Research local food trucks and laws
Choose a name and concept
Register your business and open a bank account
Raise funds for your food truck
Get licenses, permits, and insurance
Purchase your food truck
Purchase equipment and supplies
Hire and train staff
Market your food truck
Let's take a look at each step:
1. Research Local Food Trucks & Laws
Restaurant MBA puts the failure rate of food truck businesses at 60% in three years. The difference between a successful food truck and a short-lived endeavor usually comes down to planning. When starting your food truck business, it's essential to make sure you are filling a hole in the market, supplying a demand, and operating within the law. When doing initial research, evaluate the food truck scene in your area and research local food truck laws and regulations. This information will help you decide if a food truck is the best-fitting business for you to start.
Evaluating the Food Truck Scene
The food truck scene varies widely from place to place. Before you begin sketching out your menu business plan, you should get a feel for what trucks exist in your area and which trucks are most successful. You can find local food trucks at food truck festivals and weekend farmers' markets. A quick internet search for "food trucks" and your city or county name will generally yield plenty of results to start.
When evaluating other trucks, take note of their:
Cuisine: You want to pick a food concept that isn't being done by other food trucks in your area; you don't want to be the third falafel food truck in a small town. But you also want to pick a cuisine that has widespread appeal.
Prices: If most of the trucks in your area serve food in the $5 to $8 range, you probably won't want to stray too far from that price point. On the other hand, if your town has a lot of higher-priced, gourmet-style trucks, you know you can let your imagination run wild.
Parking Location: This will give you an idea of what neighborhoods are truck friendly and which are not.
Serving hours: If many people commute to your town for work, breakfast or lunch hours might be a busy time for trucks. So developing a breakfast or lunch concept is a good idea. If you are in a tourist or college town, nights and weekends may be busier, so you might be better off opting for a dinner or late-night snack menu.
Visit local trucks and note their service style, menu size, and parking locations, as well as how busy they are. Also, look at their social media accounts and see how much marketing local trucks are doing to capture customer attention. Introduce yourself to truck owners and ask them about their biggest operational challenges. You will likely find that they are eager to share their knowledge with an up-and-coming food trucker. One of the best aspects of most food truck communities is the camaraderie and support of other truck operators.
Researching Local Food Truck Laws
Food truck regulations fall into three major categories: health, zoning, and vehicle requirements. Health regulations govern what equipment your truck must have, what permits you and your employees need, and whether you need a commissary kitchen. Zoning regulations determine where you are permitted to park your truck for service, what types of neighborhoods are not permitted, and where you can park your truck overnight. There will also be laws governing what type of vehicle you can use, what emissions regulations your truck must meet, where you need to register your vehicle, and if your truck driver needs to have a commercial driver's license (CDL).
Every state, county, and major city has its own laws regulating food trucks and street vending.
New York City, for example, requires every person working on a food truck to have a mobile food vending license. Los Angeles requires that all food trucks post No Smoking signage on their trucks. Many major cities and counties also require all food trucks to have a current contract with a commissary kitchen.
Commissary Kitchen: A commercial kitchen, rentable by the hour or day, that supports mobile food operations. Commissaries are equipped with cooking equipment, refrigeration equipment, and storage areas that meet local health department requirements. Many also provide areas to dispose of grease and greywater, truck maintenance areas, and a secure place to park overnight.
You can typically find out your local regulations by putting in a few phone calls, one to your city or county health department and your city or county clerk's department. When you get a person on the line, you'll want to ask:
What permits and licenses do I need for a new food truck, and what do they cost?
Do I need separate food safety certificates for each employee, or is one food manager's safety license enough?
What on-truck cooking, refrigeration, and sanitation equipment does the health department require?
Does all equipment need to be professionally installed?
Must I use a registered commissary kitchen?
Do I need separate vending licenses for each employee, or only for the business?
Are there limitations to vehicle size?
What zoning regulations must my truck adhere to when street vending?
Does driving a food truck require a commercial driver's license?
The answers to these questions will have a considerable impact on how expensive it is to start a food truck in your location and how long the process will take.
2. Choose a Name and Concept
After getting an idea of what regulations you'll need to meet and what types of food work well in your area, you can narrow down a concept and name your food truck. You want to consider consumer demand, but food trucks are known for their clever remixes and personal flavor. The most successful food truck concepts reflect their owner's interests and personal experiences. Consider popular Las Vegas truck Buldogis, which serves Korean-inflected gourmet hot dogs that reflect the owners' American and Korean backgrounds.
Popular food truck concepts include:
Fusion dishes: This concept combines two distinct cuisines to create dishes that appeal to a broader audience such as Tex-Mex or sushi burritos.
Regional cuisine: Local specialties like breakfast tacos in Texas or lobster rolls in New England are always a hit, especially in tourist destinations.
Organic and health foods: Acai bowls, cold-pressed juice, and interesting salad combinations are all examples of trendy health foods.
Comfort foods: From fried chicken to mac and cheese, grilled cheese, tacos, and burgers, comfort foods usually equal big food truck business.
Gourmet sandwiches: Who doesn't love a good sandwich? To stand out, use nontraditional ingredients or have a theme.
Pizza: A wood-fired pizza truck has widespread appeal (though it may also require a fire department permit, so check that first).
Name Your Food Truck
With a general idea of your concept, you need a name that fits your food. Your truck name will become your social media handle and logo and will be emblazoned on the side of a truck, so it's important to get it right. Our restaurant name generator can get your creative juices flowing.
But here are some general tips for choosing a good name for your food truck:
Choose a unique name: You risk violating a trademark if there's another restaurant or food truck with the same name. You can use the free United States Patent and Trademark Office (USPTO) online search tool to check if your name is taken already.
Make your name descriptive: Your name should describe your food, theme, and concept so your potential customers will immediately know what to expect.
Make the name memorable and easy to pronounce: This is especially important for food trucks because they rely on word-of-mouth for much of their business. Avoid long, confusing names―four words or less is a good rule of thumb for your food truck's name.
Choose a name that can grow: Your business name should be fun and catchy and grow with your business if you add more trucks, new menu items, or open a traditional restaurant.
Design Your Food Truck Logo
The last piece that completes your food truck concept puzzle is a business logo. You'll need something that evokes quality food and is exciting enough to compete with other food trucks. You will also use your logo on menus, business cards, social media, and all of your advertising efforts. It will provide the basis for your truck design and uniforms (if you have them).
A captivating logo can make a huge difference in whether people step up to your truck or pass right by, so you want this important marketing element to be in the hands of a talented designer. You don't need to break the bank to do this. Freelancer sites like Fiverr let you browse portfolios from freelance graphic artists who've designed both simple food truck logos and full vehicle wraps, with prices starting at just $5.
3. Register Your Business & Open a Bank Account
When starting a food truck, you'll need to create a business entity and register with your state. There are several types of business structures, the most common of which are sole proprietorship, partnership, corporation, and limited liability company (LLC). For most food truck operations, an LLC makes the most sense. It protects your personal assets in the event of a lawsuit or business bankruptcy and shows vendors, insurers, and permitting agencies that your business is legitimate.
Filing fees vary from state to state, but forming an LLC isn't necessarily expensive. Costs range from $40 to $500, and you can find the forms you need on your state's business office website. But filing LLC paperwork can be tedious and a little complicated. If you need guided assistance, we recommend working with a legal website like Incfile. Incfile doesn't charge fees beyond your state filing fee to file your LLC and can usually process LLC paperwork by the next business day.
Open a Business Bank Account
You'll also need to separate your personal finances from your business finances by opening a business bank account. This account will hold funds that are invested in your business and be used to pay permitting, licensing, and vendor fees. When your truck is up and running, your credit card deposits will run to this account, and you will pay employees and suppliers from it. You can inquire about business banking options at the bank that handles your personal banking, or see our list of the best small business checking accounts.
4. Raise Funds for Your Food Truck
Starting a food truck business can cost anywhere from $40,000 to $200,000, depending on your location, the cooking appliances you need, and the type of truck you purchase. Based on data from mobile-cuisine.com, the table below gives you a rough estimate of the itemized costs involved in starting a food truck business.
Food Truck Business Estimated Startup Costs
Food Truck Startup Item

Approximate Cost

One-time costs

Purchasing a Food Truck

$5,000 to $125,000

Vehicle Inspection

$100 to $500

Retrofitting and Bringing Your Truck to Code

$25,000 to $50,000

Generator

$1,500 to $10,000

POS Software System and Hardware

$500 to $1,500

Paint

$1,000 to $3,000

Truck Wrap

$2,500 to $5,000

Initial Food Purchases

$500 to $2,000

Utensils, Papers, and Goods

$500 to $2,000

Website Design

$500 to $3,500

Initial Office Equipment andSupplies

$200 to $1,000

Advertising and Public Relations

$500 to $2,000

Professional, Legal, and Consulting Fees

$500 to $2,000

Recurring startup costs

Payroll (Up to Four Staff Members)

$1,500 to $3,500

Commercial Kitchen and Commissary Rent

$500 to $3,000

Monthly Credit Card Processing Fees

Around 3% of sales

Fuel

$250 to $400

Insurance
$5,000

Permits and Licensing

$50 to $10,000, depending on location

Total Estimated Costs

$40,000 to $200,000
Write a Food Truck Business Plan
Like any other business, your food truck will need a well-prepared business plan if you want it to succeed. Your business plan puts your concept on paper so potential investors and loan officers can see that your food truck is a good investment. Having a plan for becoming profitable gives you a better understanding of how long it will take for your food truck to turn a profit and what funds you need to sustain your business until that point. Your food truck business plan serves as a basis for how you envision your business to start, run, and grow.
Your food truck business plan should include the following sections:
Executive summary: Briefly describe the food truck industry in your region, the present outlook and future possibilities, your concept, theme, and other markets and industries that can directly impact your business. This should be no more than a page.
Competitive analysis: Identify market trends in the food truck industry, your target market, and analyze competitors. For example, are there food trucks in your area selling the same kinds of food, or traditional restaurants with the same target customer base? Describe how your truck will uniquely appeal to this audience by offering a distinctive take on a beloved dish or spicing things up with a secret sauce or spice blend.
Organization and management: Explain how you plan to run your business, including standard operating procedures, staffing, and responsibilities of each key partner and employee. Will your truck operate solely street-side, or will you also cater private events? Where will you prepare and store the majority of your food? Describe the layout of your truck. How many customers can you serve in an hour?
Product line: Detail your menu and ingredients, as well as the cost of preparing the food and how much you plan to sell it for. If you are sourcing ingredients from a local farm or notable vendor, note it here. This section should show that you have a firm grasp of food cost and profitability.
Marketing plan: Describe how you plan to market your food truck business. Important marketing channels for food trucks include word-of-mouth, influencer marketing, and social media marketing. Participating in well-attended annual food truck festivals can also boost your marketing efforts.
Financial projections: Break down your projected expenses, profits, and losses for at least your first three to five years. If you live in a place with lots of seasonal weather changes, you should include a month-by-month breakdown for busy and slow months.
Financial requirements: State how much funding you need to start your food truck and exactly how you plan to have it funded. If you're applying for a business loan, specify how much money you need to borrow.
When preparing your business plan, make sure that you include all the details. For example, itemize your marketing strategy, explain how each line item will reach your target consumers, how much it will cost, and how many customers it will likely bring in. List your product line to include all food items, how they will appear on your menu, the ingredients, and at what price you plan on selling each item. Include your logos and branded menus. If you have sourced a truck, include photos of the truck and possibly an artist's rendering with your logo and branding.
Food Truck Funding
Most people don't have immediate access to the kind of capital required for starting a food truck. Financing your business will be an essential step. Most lenders require a business plan before issuing a loan, so be sure to have your thorough plan ready, along with the amount you need and your credit history.
Here are some financing options available for aspiring food truck owners:
Equipment loan/financing program: Some truck sellers or equipment financiers will loan you to purchase the truck.
Rollover for business startups (ROBS): If you have more than $50,000 in a retirement account, you can set up a ROBS, which will allow you to use the funds in your retirement account to fund your business without paying early withdrawal penalties.
Business credit cards: If you are good at paying off debt, a business credit card may be a good option.
Personal loan: This is a good option if you have a good credit score and need less than $50,000.
Microloan from Small Business Administration (SBA): Microloans are considerably smaller in size than conventional business loans but may be sufficient to cover food truck startup costs. Check out SBA's Microloan Program for loans of less than $50,000.
Find investors: Whether it's a friend or family member, finding investors for your food truck business requires strategy. Prepare your concept and a solid business plan to help convince investors to fund your venture.
Not all funding comes from banks and big investors. If you have an active fanbase of friends and family who support your food truck concept, crowdfunding can provide some or all of your opening budget. Your business plan will give you a great jumping-off point to create a compelling crowdfunding page. A bonus of crowdfunding for a food truck is that you'll already have a fanbase excited to see your truck come to life.
5. Get Licenses, Permits & Insurance
Remember the research into local regulations that you did in step one? Now is the time to put it into action, getting all of your required permits and licenses, along with insurance. You need at least three types of licenses and permits: general business licenses, food service licenses, and vehicle licenses. Depending on your location, most food truck licenses and permits will cost between $100 to $500 each.
General business licenses include things like:
Doing Business As (DBA) Registration: If you operate your truck as a sole proprietorship or want to operate your truck under a different from the LLC you registered with the state, you'll need a DBA to register the fictitious name.
Employer Identification Number (EIN): This number is assigned by the IRS and acts as your business's identification for tax purposes. If you hire any employees, you'll need one. You can register for free on the IRS website.
Business license: All small businesses need a license to operate in the state in which they are located. Costs for this license vary from state to state and are generally less than $500. Some states lump the business license process in with the business registrations process, but not all. You should check with your state business agencies to find out your local requirements.
State sales tax permit: This license registers your business with your state's sales tax authority. All of your food truck sales are subject to state and local sales taxes, and you will need to register with your state so you can log your sales tax payments accurately. This permit is typically free.
Reseller's license: This license enables you to purchase wholesale goods that you will resell tax-free.
Foodservice licenses are typically issued by your state or county health department. You will need various licenses to cover your truck, your prep kitchen, yourself, and sometimes your individual employees. Most foodservice permits and licenses require you to pass a food safety test or for your facilities to pass a food safety inspection.
Foodservice licenses include:
Health permit: Requirements vary from state to state. Generally, obtaining your final overall health permit requires obtaining all of the permits and licenses listed below before applying for this general permit. Depending on the size of your operation, prices can vary from a couple of hundred dollars to nearly $1,000.
Mobile food facility (or unit) permit: In some locations this permit is issued through a local Parks department, rather than the health department, though it still has a food safety component. Many towns offer lower pricing tiers for food carts, kiosks, small trucks, and trucks that only serve pre-packaged foods and non-perishable drinks. Prices typically range from $300 to $500.
Food Safety Manager's Certification: This certificate is typically required to obtain a health permit for your business. You'll need to take a food safety class and pass a food safety test in order to get one. Costs are around $199 through ServSafe.
Food handler permit for employees: Some states, like California, require all food service workers to have their own food handler's permit. Your staff can obtain these for $15 to $18 through ServSafe.
Commercial kitchen lease contract: In most locations, getting your truck's foodservice permits requires a signed lease with a licensed commercial kitchen. In some cases, health inspectors may ask for a signed affidavit from the kitchen owner, stating that you are a tenant in good standing. Prices will vary based on your lease terms.
Unlike what you see on "The Great Food Truck Race," most food truck food is not prepared from start to finish on the truck itself. In many locations, local food safety laws require food trucks to prepare and store most of their food in a licensed commercial kitchen. This may sound like a form of red tape, but prepping your food in a brick-and-mortar commercial kitchen ensures that it can be kept at safe temperatures below 41 degrees and above 140 degrees Fahrenheit (which can be hard to maintain on a truck).
You can find commissary kitchens in your area by asking other food truck operators or by checking sites like Culinary Incubator and Commercial Kitchen for Rent. Commissary kitchens are not your only option. In most locations, any commercial kitchen that is inspected and licensed by the local health department will do. This might be a restaurant kitchen you lease in its off-hours or a school kitchen that you rent for evenings, weekends, or summer months. Some social and religious organizations like Elks lodges, VFW halls, and churches also have licensed commercial kitchen facilities that fit the bill.
Your truck itself will require a visit to the department of motor vehicles for commercial license plates. You may need to acquire a commercial driver's license (CDL) in some states if your truck goes over certain length and weight limits. Other states prohibit vehicles that require a CDL from operating as food trucks.
You may also need to acquire parking permits for your truck. Food trucks can't just park anywhere that a regular vehicle can. Every city has different regulations limiting parking opportunities. Additionally, neighborhood associations and local health departments might require you to comply with their own guidelines.
Here are some tips to make sure your food truck is parked in the right place:
Ask your county clerk for a list of places where parking is not allowed or where permits are required.
Contact your local motor vehicle department for lesser-known parking restrictions.
Add overnight vehicle parking to your commercial kitchen contract.
To have complete food truck insurance coverage, you will need five kinds of insurance. Here is a breakdown of the insurance you need for your food truck:
Commercial vehicle insurance: Required for damage and liability claims from vehicle-related accidents
Property insurance: Recommended insurance that covers your truck and equipment in the case of theft or collision
General liability: Recommended insurance that covers injuries and property damage that's not vehicle-related
Workers' comp: Required in most states to cover lost wages for employees due to work-related injuries
General auto insurance: Required insurance that varies by state but typically runs about $2,400 per year
Some of the factors that can affect your insurance cost are:
Your individual coverage limits
Type of vehicle you are insuring
The state and city you're conducting business in
The value and type of personal business property you have to insure
The number of different locations and events you attend each year
If your equipment adheres to various commercial cooking standards
Your hours and days of operation
If your business is seasonal
How much equipment is installed permanently and moved around in your truck to various events
6. Purchase Your Food Truck
Several of the permits and licenses you need depend on the type of vehicle you purchase. So this step typically happens simultaneously with your permitting process. Food trucks can cost from $3,250 for a secondhand trailer to as much as $300,000 for a new, custom-built truck.
Regardless of your budget, you should invest in the best quality truck you can afford. Investing in a quality food truck from the beginning minimizes your risk of incurring repair expenses down the road. Try to look for a local food truck builder so it's easy to ensure that all your specifications are being met.
Make sure your truck is fitted with equipment that's up to code, including:
Refrigerators and ovens are working properly
Hot and cold water are available with adequate pressure
Fire extinguishers and first aid kits available on board
Proper storage for food items
Professional installation of essential equipment
Some locations require proof that your truck's electric and gas equipment was installed by a licensed professional. If you are considering a used truck, ask for this documentation.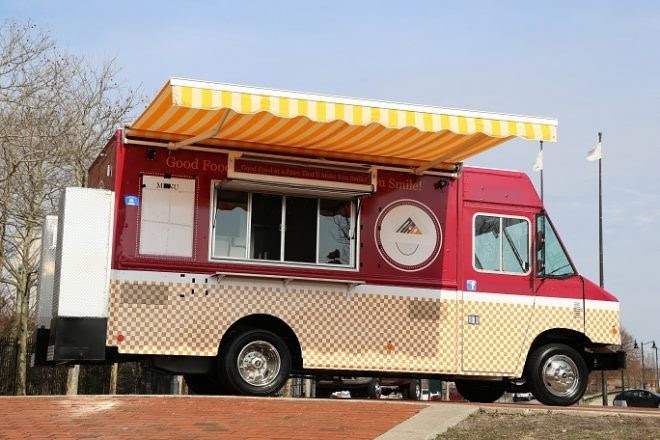 ---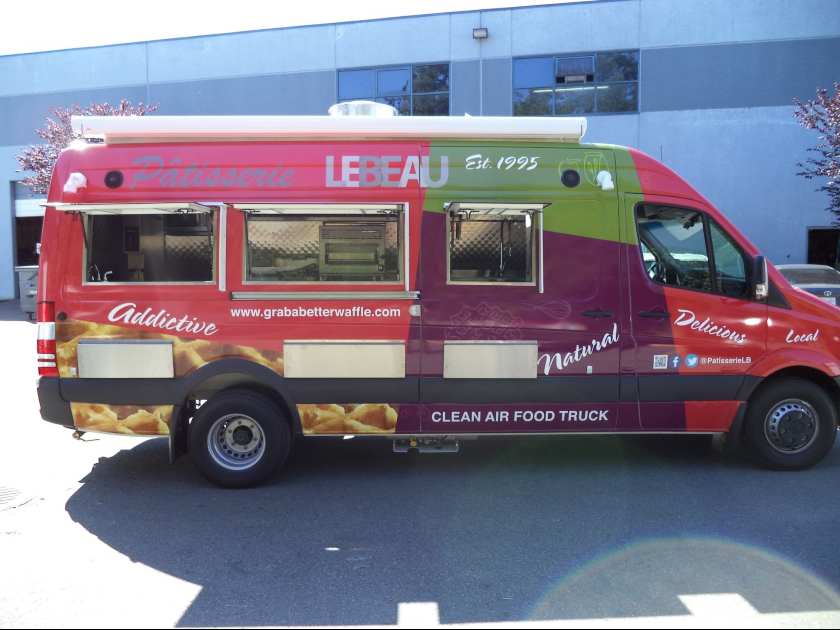 ---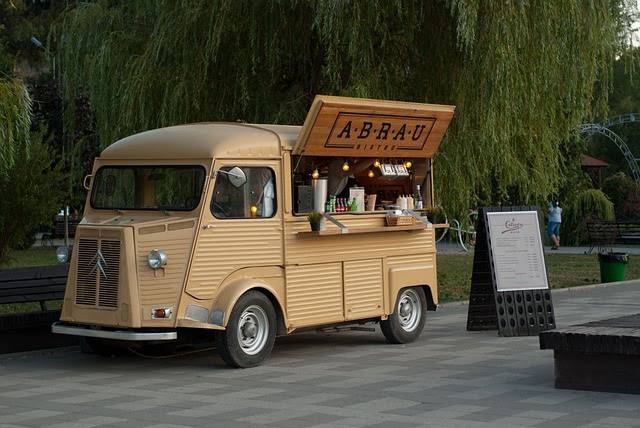 ---

---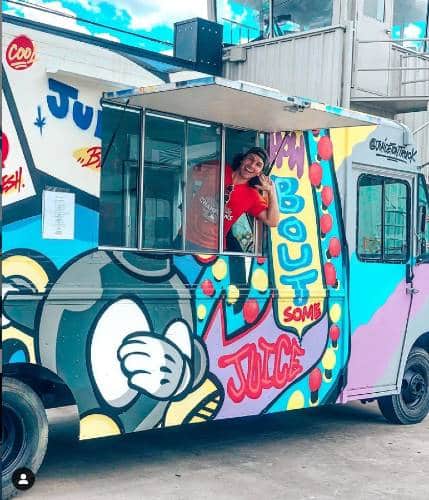 ---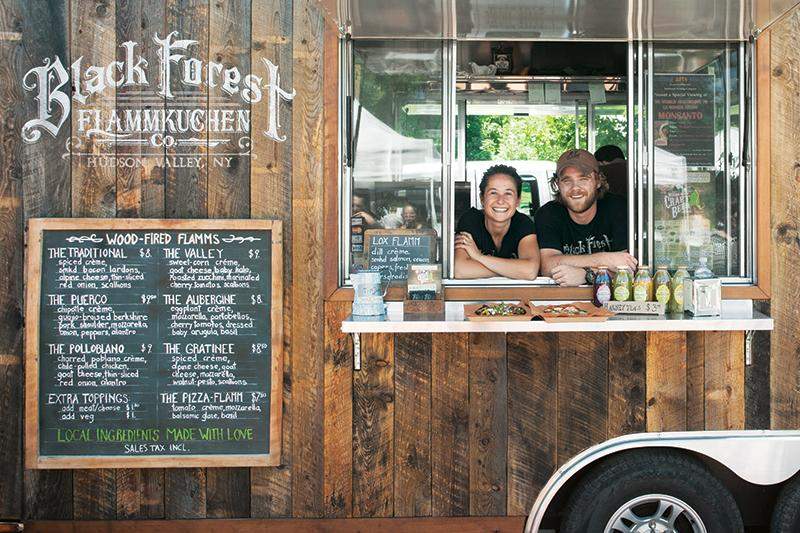 ---
Where to Buy a Food Truck
You have several options for purchasing your food truck. You can purchase a used truck from an individual seller on eBay or Craigslist, or via an online directory site. By purchasing a used truck, you typically can get a fully outfitted truck for around $50,000, although you will have to repaint the outside and possibly renovate the inside of the truck to match your business.
A few good directory sites to find used food trucks are:
If you purchase a used truck sight unseen online, it is a good idea to use an escrow service. The escrow service holds your funds in trust until the seller delivers your truck and will only release the funds when you accept the truck. For example, eBay offers a built-in option to pay via Escrow.com to protect its buyers and sellers.
You can also purchase a new food truck directly from a manufacturer like 800BuyCart. Prices for their standard trucks start at around $18,000. Major car manufacturers like Ford, Nissan, and Mercedes-Benz also supply food truck compatible vehicles; you'll need to contact a local dealer for pricing and options. When buying new from a major manufacturer, you should expect prices starting at $40,000, plus equipment.
Building a Food Truck
Custom-built food trucks can set your food truck apart from the competition if you have the budget for one. Companies like Prestige Food Trucks, Cruising Kitchens, and Northwest Mobile Kitchens specialize in custom food trucks built to your exact specifications. New custom food trucks will cost around $100,000 to $200,000. The benefit, of course, is that everything is new, built for purpose, and usually under warranty. You don't need to worry about how previous owners cared for the truck or if a professional installed the gas lines.
Leasing a Food Truck
If you're only operating seasonally or your funds are limited, you may want to explore leasing a food truck. Brands like Los Angeles-based Mobi Munch and RoadStoves lease trucks month to month. If there are truck agents in your area, leasing is an attractive option because leases tend to come with lots of included service. RoadStoves customers, for example, get overnight truck parking, a health permit, and access to a commissary kitchen included in their truck lease. It is common for food truck leases to run from $3,000 to $4,500 per month.
The downside to leasing is that the truck won't be customized to your needs. You'll also need to get creative with magnetic decals to customize the truck with your logo and menu. When your lease term is up, you may also have to pause your business until you find another truck.
7. Purchase Equipment & Supplies
With your menu, permits, and truck in hand, it's time to finalize your equipment needs and set up accounts with wholesale vendors. Even if your truck is fully outfitted with cooking and refrigeration equipment, you'll still need some extra tools. Generators, condiment tables, registers, and point-of-sale (POS) systems are all standard food truck equipment. You'll also want to open accounts with food suppliers so you can buy in bulk and avoid paying sales tax.
Truck Wraps and Exterior Decor
Those vibrant trucks with nose-to-tail designs are covered in a "truck wrap." A truck wrap is basically a giant vinyl decal that adheres to the outside surface of your truck. A full truck wrap lasts from three to five years and should be installed by professionals. The cost for installing a truck wrap ranges from $2,500 to $5,000 (including design and installation). You can have smaller vinyl decals printed at a local sign shop and install them yourself if you are short on funds. But you should leave anything larger than two to three square feet to the pros.
You can source truck wraps from several companies, including:
Painting your truck exterior is also an option. This costs less than vinyl wrap—from $1,000 to $3,000—but is also best done by professionals. Painted decorations are less robust than vinyl wraps and may not last as long.
In addition to showcasing your business logo and contact information, when you drive, your truck exterior needs to display your menu when it is stationary. Food truck menus that change often can be handwritten on chalkboards, or dry erase boards. If your menu remains standard from day to day, you may wish to display a professionally designed, printed menu. You can typically request a menu design from the person that designed your food truck logo. Or use an app-based menu-maker like the one offered by Canva.
Cooking and Serving Equipment
Between your truck and your commercial kitchen, you may have most of your primary equipment needs covered. However, if your menu requires unique cooking elements like wood smoke, rotisseries, or metal skewers, you may need to purchase that yourself. And while commercial kitchens likely have blenders, tongs, and spatulas you can use, supplies in a shared kitchen space can be tight. You'll likely want to purchase some of your own small equipment like a food processor, baking sheets, and Cambro containers to store your prepped food and transport it to your truck. Just make sure your commercial kitchen lease comes with secure storage, so you don't have to lug your food processor back and forth from the commissary every day.
If you offer catering, you'll also want a couple of sturdy collapsible tables and chafing dishes to keep your food warm outdoors. You'll be able to find most small equipment at a local restaurant supply or kitchen store. Popular cooking chain Sur La Table even offers a 10% discount to culinary professionals. However, you can also find these items through mainline distributors like Sysco. The one type of equipment that it doesn't make sense to invest in is table linens. You or your catering clients can rent those to match the events' color schemes.
POS Equipment
Increasingly consumers are relying on credit, debit, and mobile wallet payments. Recent restudies have shown that 80% of consumers used contactless payment methods in the past year, and up to 70% of millennials use smartphone payments. While it is technically possible to operate a cash-only food truck, the inability to accept credit, debit, and mobile wallet payments can seriously undercut your sales. The simplest way to accept card and digital payments is to use a cloud-based, mobile POS system.
These tools have come a long way in the past couple of years and are increasingly accessible to small businesses like food trucks. Our top-ranked food truck POS systems can operate via Wi-Fi or cellular networks, and many are free to use. Our favorite food truck POS, Square for Restaurants, operates on iPads, and you can download the software from the Apple App Store and start taking payments in a couple of hours.
A POS goes beyond payments, though. A good food truck POS system will track your supply levels, prompt you when your stock is low, help you count inventory, and track every cash transaction (reducing the likelihood of employee theft). Modern POS systems also come with tools to help you log customer contact information for targeted marketing campaigns, manage social media accounts, and stay on top of internet reviews.
Setting up Vendor Accounts
Speaking of mainline distributors like Sysco, if your food truck is even a little bit busy, you'll want to open accounts with wholesale suppliers. This gives you a price break on food and beverage supplies and saves driving time as most distributors will deliver directly to your commercial kitchen space. Also, once your credit application is approved, most vendors operate on a net 30 system, meaning that you'll have 30 days to pay the supplier invoice. Though in most cases, you still pay with a check upon delivery if you prefer.
You may wish to open accounts with local wholesalers rather than just national distribution chains. Try to find one that supplies most of your food and beverage needs; the fewer suppliers you work with, the fewer invoices you need to process every month.
Pro tip: Speed up your vendor account creation by putting together a single sheet with your credit application information on it. Include your name, your truck name, business address, EIN, and banking information.
8. Hire & Train Staff
Food truck owners do a lot of work themselves, but you'll still likely hire some hourly employees. Most trucks operate with a staff of at least two to four employees. The staff you hire should fill in skills you lack or areas you cannot pay attention to. For example, if you are an expert grill cook, you'll need to hire cashiers. But if you have a welcoming personality and are great at add-on sales, you might be stronger in a customer-facing role and hire cooks. If you get a lot of catering inquiries, it might make sense to hire an event salesperson to send estimates and wrangle catering contracts.
Common Food Truck Staff
These are some typical food truck staff you might need:
Window attendant: Your window attendant takes orders at the truck window, interacts with customers, and processes payments. Someone with a friendly personality and cash-handling experience is good in this position. Window attendants are typically hourly, minimum wage positions and may earn tips.
Truck cook: A truck cook cooks and serves dishes on the truck itself. Depending on the number of cooktops you have and your menu style, you may need two cooks in the truck all the time. Truck cooks tend to be hourly employees who earn at least minimum wage; however, you should definitely pay more if your truck cook is experienced. Truck cooks are frequently included in on-truck tip pools.
Prep cook: If your truck is busy, you may need a hand with off-truck prep cooking. Hiring a prep cook to work in your commercial kitchen while your truck is on the road can significantly reduce your turnaround time between services. Prep cooks are usually part-time staff who earn at least minimum wage. Depending on your local labor laws, prep cooks may or may not be included in tip pools.
Catering salesperson: You don't want to miss the chance to book private catering events. These can be a massive boost to your truck's bottom line. A catering salesperson responds to all private event inquiries and works directly with your clients to create a menu, execute an event contract, collect deposits, and hire rental equipment. Catering salespeople typically earn a small hourly base pay or salary, plus a 3% – 10% commission on their booked events. Catering salespeople are typically not tipped.
Catering servers: Large events sometimes request tray-passed food or to have some foods served at individual tables. Event coordinators may hire this staff themselves, but it can help to have some staff of your own to call in. Having your own catering servers can give you an edge in landing bigger (and higher budget!) events. You may pay catering servers a flat hourly wage (usually higher than minimum wage), or minimum wage plus tips.
Where to Find Food Truck Staff
The first step to hiring food truck staff is writing a solid job description. Be clear with what tasks the potential employee needs to perform, what experience they need, and what licenses or education are required. If you are operating in New York City, for example, you may give priority to applicants who already have an active Mobile Food Vendor license.
Post your completed job description with salary range on popular jobs sites like Indeed, and share your job opening with friends and family members. Personal referrals can lead to great applicants.
Training Food Truck Staff
You will need to train every staff member on your menu and your truck processes. Depending on your team's experience level, you'll need to allow two days to two weeks to get everyone on the same page. You should prepare itemized copies of your menu with ingredient lists and common allergens, along with what items can and cannot be modified. For example, if your housemade chili is cooked with bulgur wheat, it cannot be made gluten-free.
All of your truckers should know how to use fire safety equipment on your truck. Make sure they know where fire extinguishers are located and how to use them. If your truck has a fryer, ensure that everyone knows how to handle a grease fire.
You'll also want to train your team on the policies and procedures at your commercial kitchen. If there are strict operating hours, designated storage areas, or designated parking areas, you'll want to cover that explicitly, so your team reflects well on your brand.
Handling Tips
If your truck collects tips, you may also run a tip pool to distribute tips to your staff. For tips on managing a tip pool, see our guide to restaurant tip pooling laws and what is tip out. A tip pool based on hours is a popular way to distribute food truck tips.
9. Market Your Food Truck
Once you have your truck and your location all set, the final step in starting your food truck business is marketing your truck. A good food truck marketing strategy involves a combination of online and traditional marketing strategies, including social media marketing, vending at local events, building a website, and joining advocacy groups.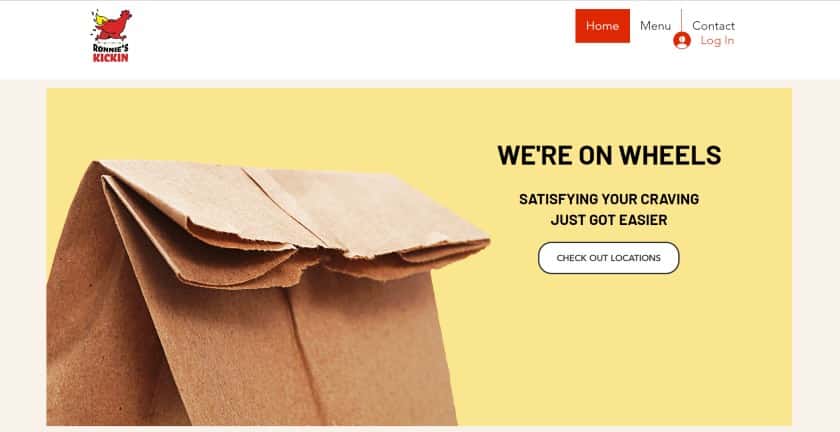 ---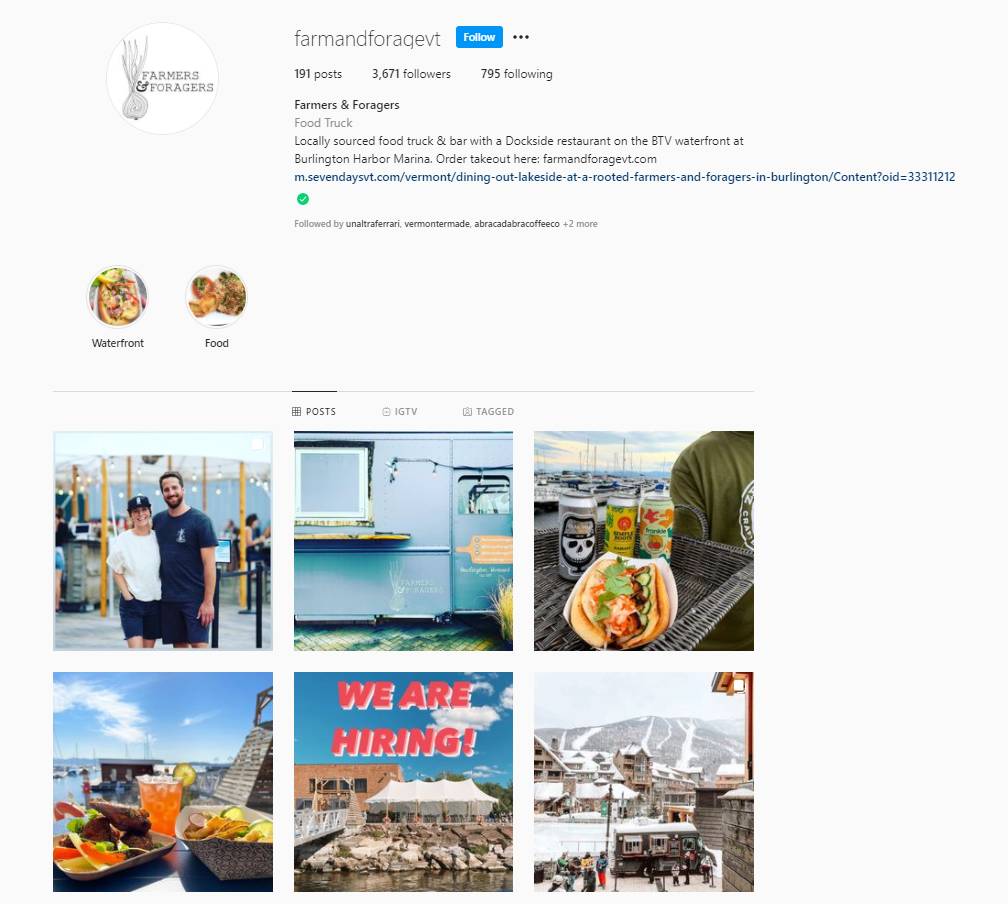 ---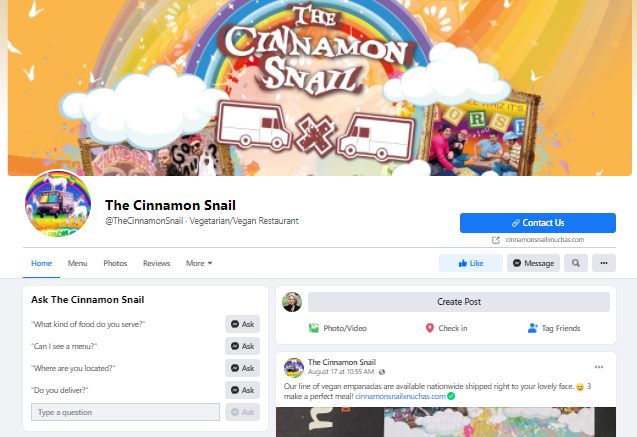 ---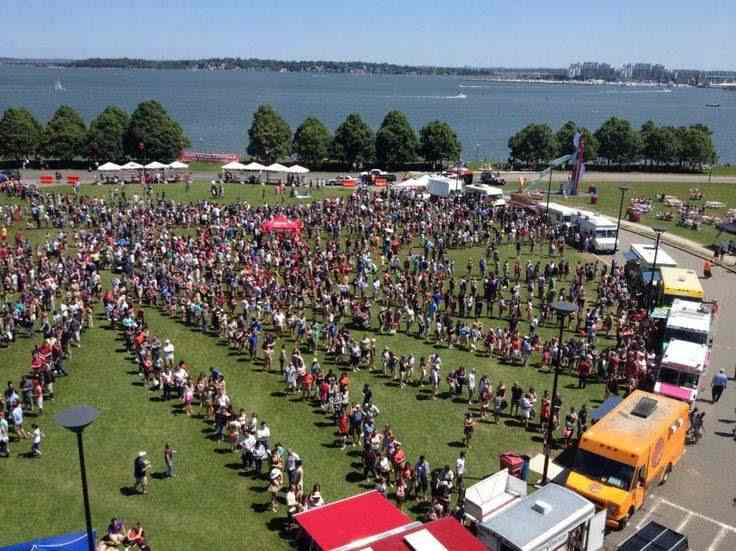 ---
Social Media Marketing
---
Work With Influencers
It's no secret that social media—Instagram in particular—is full of food fans. You don't need to target high-profile Instagrammers with advertising fees. Your ideal influencer is someone near your town who has a lot of followers and posts about food. Send a direct message to a few local food folks offering a free meal and see what organic posts result. To make this strategy work, you should meet them personally and suggest a hashtag that promotes your truck. If your truck has an eye-catching design that pops in photos, even better.
---
Participate in Festivals and Local Events
Festivals are a great way to get customers and gain some insight from fellow food truck owners. Especially in the spring and summer months, tons of towns and cities have outdoor events from fairs to farmers markets. Participating in these events is a great way to spread awareness about your business while also getting extra sales.
There are also many festivals dedicated to food trucks. Try to book as many events as you can. You'll have a captive audience to market your business and are all but guaranteed to make sales. If you participate in several events, fairs, or festivals, create an event calendar that you can hand out to customers so that they know where to find you next.
---
Join a Street Vending Advocacy Group
Many cities with a vibrant food truck community also have food truck advocacy groups. Joining one will put you in contact with other like-minded business owners who can help you troubleshoot problems and send you business if their truck is not available for an event. The added benefit of joining an advocacy group is, of course, advocacy. These groups work together to encourage local regulations that are food truck friendly, which can't help but boost everyone's business.
The National Food Truck Association is an excellent place to start. It currently hosts local chapters in:
Southern California
San Antonio
Nashville
New York City
Philadelphia
Houston
St. Louis
… and many other states and cities
---
Create a Website
A website is essential for any small business, but especially so for a food truck. A website helps potential customers know who you are, what kind of food you sell, and how to find your truck. Your website is also a great place to post your event calendar or a contact form for catering orders. Our guide on how to make a business website will walk you through the process.
A website can also give your business the polish of offering a business email address that is branded with your truck name. You don't need to spend thousands of dollars to get a professional-looking food truck website. Hosting services like Bluehost offer plans that let you register a custom domain name, host your website, access a WordPress web builder, and get a business email address for just $3.95 per month.
---
Pros and Cons of Starting a Food Truck
As you now know, there are several steps to planning and running a food truck. Like any other business venture, the food truck industry offers both advantages and disadvantages.
PROS

CONS

Startup costs: While a food truck still requires a decent amount of startup capital, it's generally less than what would be needed to start a restaurant.
Heavy competition: Dozens of food trucks often gather in the same area to serve customers. While this means a large supply of customers, it also means competition from other food truck owners within the same area.
Long-term profits: A successful food truck business can have greater profit margins than a traditional restaurant because there are fewer overhead expenses.
Legal restrictions: Most localities have special permitting and licensing requirements for food trucks. Parking limitations can also make it difficult for you to maximize sales. Of course, food trucks also need to follow the same requirements that apply to other businesses like business taxes and hiring regulations.
Mobility: Mobility means reaching a large customer base regularly by going where there are large or predictable crowds.
External forces: Food truck owners have to battle with snow, rain, and other weather conditions that can cause a decline in customers.
Large customer base: Many regions host food truck festivals and similar events, which offer a steady flow of customers. Food trucks have also exploded in popularity.
Pricing expectations: Food truck customers expect affordable food, so you're limited in how much you can charge for menu items.
Ability to scale: Compared to a traditional restaurant, you have more flexibility with a food truck in terms of hours of operation, menu items, and other financial and operational decisions.
Long hours: All small businesses are time-consuming, but this is especially true for the food truck industry. Be prepared to work nights and weekends to attract the largest crowds.
Alternatives to Food Trucks
If a food truck sounds like a bigger business undertaking than you thought, you might want to consider a mobile food business with a smaller footprint. These food truck alternatives come with some similar requirements—you'll still need to cook from a licensed kitchen and have a food safety certificate—but the startup costs and outlay of time are much lower.
Food Cart: Food carts can access areas where a food truck simply does not fit. You can also typically operate a food cart without any employees. Menus tend to be more limited than food truck menus, focusing on a single item like hot dogs or coffee. But that limitation doesn't mean you can't get creative; empanadas, falafel, and Guyanese bakes are great fits for a food cart.
Tent Vending: Tent vending has a much smaller startup cost than a food truck or food cart and operates similarly. Rather than serving your food from a truck, you serve from a table in a tent, farmers-market-style.
Cottage Food Business: All 50 states permit some types of food to be prepared in licensed home kitchens and sold to the public. There are limitations to what you can serve—cured meats and food that needs to be served hot are usually out—but if you bake beautiful breads and cakes, you could have a profitable business in no time. Pickles, vinegars, mustards, jams, and other foods that are shelf-stable at room temperature are also popular cottage foods.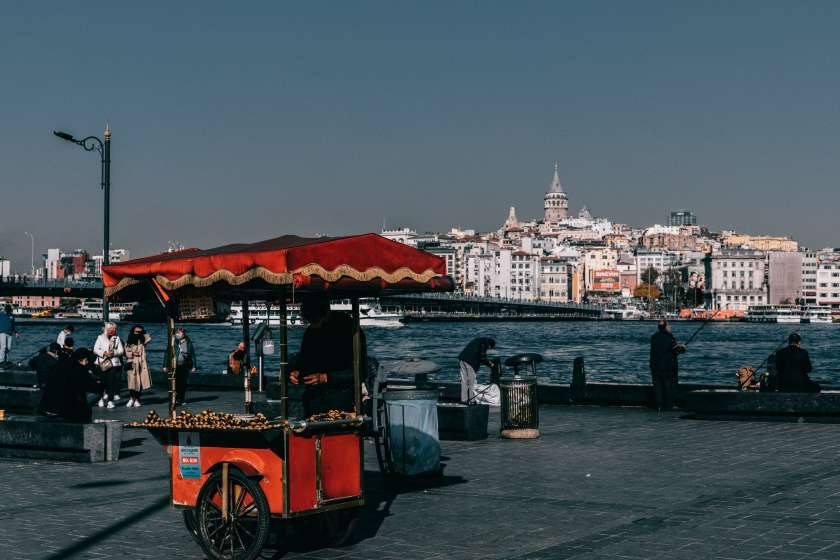 ---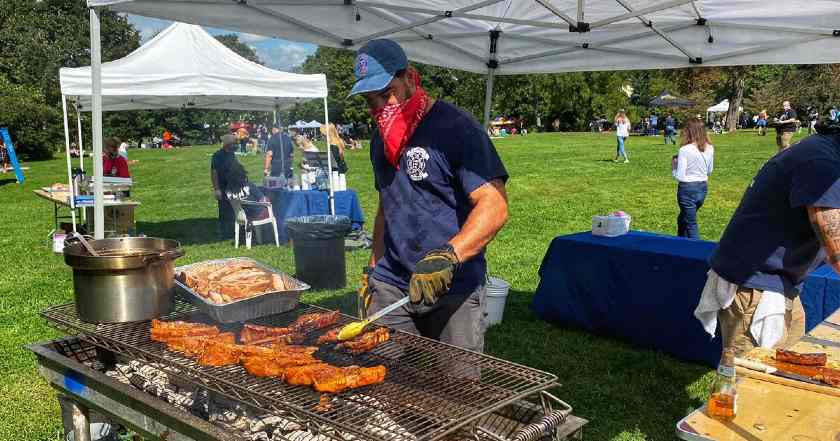 ---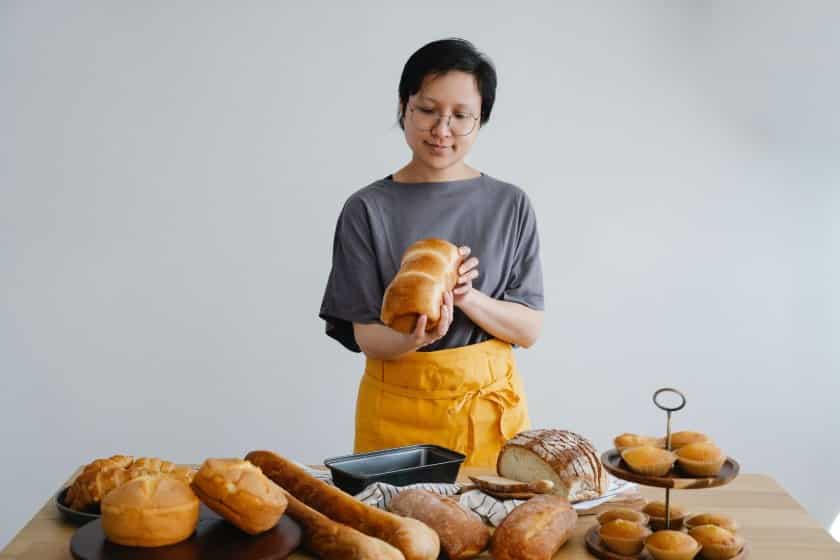 ---
Starting a Food Truck Frequently Asked Questions (FAQ)
How Profitable Is a Food Truck?
Successful food trucks can be very profitable, bring in around $500,000 in annual sales, and sometimes as much as $50,000 per month. Hitting figures like that requires a targeted menu, excellent marketing, and a full-time commitment to managing your costs and overhead.
Having a highly profitable food truck may also involve expanding your truck operation to include private catering, online ordering, and other revenue streams like selling a shelf-stable signature sauce or retail merchandise. It helps to operate in a food truck-friendly city—like Los Angeles, Philadelphia, or Denver—that has regulations that allow food trucks to thrive.
Is Owning a Food Truck Hard?
Owning a food truck takes a lot of work, but can be very rewarding. The days can be long; food prep can start in your commissary kitchen several hours before service, and your day doesn't finish until the truck is parked, the food unloaded, the greywater drained, and all surfaces scrubbed and sanitized. You'll interact with excited food fans, but you'll also be responsible for scheduling staff, processing payroll, and dealing with parking tickets. Marketing is important and all on your shoulders, as are less creative things like paying your sales taxes.
If that sounds manageable to you, then owning a food truck won't feel hard. But if that description sounds overwhelming, you might want to bulk up your restaurant management or general business skills before taking the step to food truck ownership. Or consider one of the food truck alternatives listed above.
How Can I Start a Food Truck With No Money?
If you want to start a food truck with no money, crowdfunding is your best bet. Or consider starting with a smaller operation like a cottage food operation or tent vending to build a brand and fan following while you save to start your truck.
Why Do Food Trucks Fail?
Many food trucks fail within their first three years of operation due to a lack of funds. Difficulties can include unexciting concepts, tough regulations, poor supply choices, truck breakdowns, poor marketing, and more.
Some of the biggest reasons food trucks lose money and ultimately fail are:
Local regulations designed to protect traditional restaurants
Poor operating and financial planning
Unforeseen vehicle repair expenses
Underestimating the daily number of hours needed
Ineffective marketing
Bottom Line
If you've been dreaming of how to start a food truck business, you should know it is a fun—yet time-consuming—process with plenty of opportunities for growth and profit. The food truck business is demanding but, ultimately, rewarding if you take the time to create a careful business plan with market research and a solid marketing strategy. Ensuring you have plenty of startup capital and the right equipment is the best way to encourage success.