A food truck is a mobile food business concept where a large vehicle is equipped with a kitchen to cook and serve food. A successful food truck can bring in upwards of $500,000 per year in annual revenues. Startup costs can range from $40,000 to a couple hundred thousand dollars.
Some enter into the food truck business with the misconception that running a food truck is much easier than running a full-service restaurant, only to find out that this industry is equally demanding in its own way. Expect a hefty amount of paperwork and legal restrictions, work that's equal parts chef and truck mechanic, and long arduous days shuttling between buying supplies, cooking, and dealing with back-office work that comes with any small business.
Part of running a successful food truck is serving orders fast and letting customers pay the way they want. Chase makes it easy for you to take credit card payments with a smartphone or tablet. Their feature-rich mobile payment processing app is free to use for business customers. All you need is Chase's card reader, Chase Mobile Checkout app and your compatible mobile device.
Step 1: Research Your Target Market
Restaurant MBA puts the failure rate of food truck businesses at 60 percent in 3 years. An ounce of prevention could be the deciding factor between the food truck stars and those selling their trucks on eBay in a couple of years. Here are some key things you should investigate before getting started to help increase your chances of success.
Available Spaces
You may have more mobility with a food truck, but just like regular restaurants, location is a huge factor. Most food trucks have a go-to spot where customers can find them with some regularity and predictability. Some spots you can park in for a few hours. Other spots are run by food truck collectives that charge a fee based on a percent of revenue. Some spots are busier than others. You should have a sense of availability, foot traffic, demand for food truck food, fees, and regulations for target spaces. This needs to be baked into your business plan.
We discuss more on how to research available spaces in step 7 below.
Competition
You don't want to be the third falafel truck in your target area. Once you've scouted spaces and are deciding on your target cuisine and concept, you should make sure it's novel enough to draw customers. It's also good to think about things you can copy from trucks that are successful in your locality.
It can take time for enough people to discover your food truck before you start turning a steady profit. Spread the word faster by mailing postcards offering a free special or promotion that will bring curious and hungry customers your way. Opportunity Knocks offers affordable, targeted mailing lists based on the demographics, lifestyles, personal interests, and buying habits of your potential customers. Create beautiful promotional postcards and mail them the same day. Click here to get 1,000 free postcards when you order two consecutive targeted mailings.
Local & State Regulations
You're going to need to go through the process of getting through permits and licenses anyway but the availability and the difficulty of complying with regulations may impact your decision. For example, Philadelphia is very food truck friendly, but in Boston, you must win an annual lottery for certain locations.
We discuss more on researching your local and state regulations in step 7.
Catering Options
Food trucks run on thin margins, especially at the start. Most successful food truck concepts supplement revenues with catering at events. You should research booking companies, such as Platterz or Roaming Hunger, and general availability to leverage your investment on this front.
Mike Dimmitt from Garlicscapes Food Truck says:
"Booking, booking and booking. The ability to book the right events is the single most important piece to this "food truck" puzzle. When we started, I thought "if we have great food, they will come". That is true, but if you're at a bunk event because you booked incorrectly, you're out of luck."
For more information, the National Restaurant Association has an article about building a catering business.
Why Food Trucks Fail
Forewarned is forearmed. Difficulties can range from unexciting concepts, tough regulations, poor supply choices, truck breakdowns, poor marketing, etc. You should research the most common reasons why food trucks fail. The big categories include:
Difficult regulations designed to protect traditional restaurants
Poor operating and financial planning
Underestimating daily number of hours needed
Not taking your truck to the right events
Poor choice of food truck
Failing to understand the importance of good marketing
Jennifer Lewis, Founder of Small Food Business, explains what new food truck owners often overlook:
"If you haven't worked in the food truck industry before, there's often this misconception that you get to spend all day creating the food you love and serving it to folks – sounds like fun!  The reality is that running a food truck means you're going to spend the majority of the day on your feet in a very physical profession. This is not a career path for people who don't like to get their hands dirty or don't want to be doing the heavy lifting – literally! – in their business.  You'll be on your feet, covered in sweat, and utterly exhausted – and then you need to head back to your kitchen to clean your dishes, clean out the truck, and do your accounting books and marketing. The hours can be really long, but if this is where your passion lies, it is so worth it."
Step 2: Choose a Food Truck Concept & Name
Choosing a food truck concept is influenced by your interests and personal experience. The concept you choose will be reflected in your logo, your truck design, your menu, and your pricing. This is a critical step. You'll need something that evokes quality food and is exciting enough to compete with other food trucks.
A captivating logo can make a huge difference in whether people step up to your truck or pass right by. That's why you want to put such an important element of your marketing in the hands of branding experts. DesignBro offers hand-selected professional designers who will create up to 10 unique logo concepts for your truck. Click here to see samples and get designers started on your logo today.
Here are a few concepts and some of the most successful food trucks in that category:
Ethnic Fusion Concept
Ethnic fusion food is increasing in popularity. This concept aims to combine two distinct ethnic cuisine into dishes that appeal to a wider audience.
Organic / Health Food Concept
People are now more conscious of personal health and overall wellness, which is why there is a steady rise of food truck businesses offering organic and healthier options on their menu. If you're thinking of going this route, remember to keep your dishes interesting to entice even the non health-buffs to try your food.
Gourmet Sandwiches
Who doesn't love gourmet sandwiches? But in order to stand out with this concept, you'll have to think out of the box as there are already a number of food trucks offering the same theme. To stand out, think about whether you can blend the sandwich concept with another concept (e.g. ethnic cuisine served as a sandwich).
Pizza Food Truck
You can't go wrong with pizza. But serving it in a way that's unique to your style is what will make your food truck memorable and worth waiting for. Try coming up with a pizza food truck concept that you will appeal to a wider audience. For example, could you try a different pizza dough recipe? Interesting toppings?
Regional Cuisine Concept
Do you come from a city or state that's known for a particular food? You can use your food truck to bring it more places and more customers! For example, you could bring New York bagels to California or Southern Soul Food to the East Coast.
Customers love food trucks for the chance to try something new and different. So whatever concept you decide on, the goal is to stand out and keep innovating. This article has additional ideas for food truck concepts.
Pick a Name For Your Food Truck
Before they've tasted your food, your customers will see the name of your food truck. It should be something memorable, interesting and BIG!
Our guide on naming a business gives a comprehensive overview, but here are some tips to choose a good name for your food truck:
Make sure your food truck's name is unique. You risk violating a trademark if there's another restaurant or food truck with the same name. You can use the free USPTO online search tool or use an online legal service.
Make your food truck business name descriptive of your food, theme, and concept so your potential customers will know immediately what to expect.
Make the name memorable and easy to pronounce. This is especially important for food trucks because they rely on word of mouth for much of their business. Avoid long, confusing names – 4 words or less is a good rule of thumb for your food truck's name.
Choose a name that's fun and trendy and can still be applicable if you expand your business into a more traditional restaurant.
Step 3: Create a Business Plan
Like any other business, your food truck will need a well-prepared business plan if you want it to succeed. This will serve as a basis of how you envision your business to start, run and grow.
Include segments of a traditional business plan appropriate for your food truck business such as:
Business description – describe the food truck industry in your region, the present outlook and future possibilities, your concept, theme, and other markets and industries that can directly affect your business
Market analysis – should include identifying market trends in the food truck industry, your target market, and competitor analysis. For example, are there food trucks in your area that are selling the same kinds of food, or traditional restaurants that have the same target customer base?
Organization and management – this section explains how you plan to run your business. It includes standard operating procedures, staffing, and responsibilities
Product line – details your menu, ingredients, and procedures, as well as the cost of preparing the food and how much you plan to sell it for.
Marketing plan – should include details on how you plan to market your food truck business. Important marketing channels for food trucks include word of mouth, influencer marketing, and social media marketing.
Funding request and proposal – this section should state how much funding you need to start your food truck and exactly how you plan to have it funded. If you're applying for a business loan, specify how much money you need to borrow.
Financial projections – this is a breakdown of your projected expenses and profits and losses for your first 3 years.
When preparing your business plan, make sure that you include all the details. For example, itemize your marketing strategy, and explain how each one will reach your target consumers. List your product line to include all food items, how you plan to describe it, the ingredients, how to make it, and at what price you plan on selling it. Business plan software makes it easy to incorporate all of the finer details into your business plan.
Kenneth Danko from Devilicious Food Truck says:
"We have learned that this industry relies on the cooperation of other food truck owners, local businesses and suppliers. There is more to the back end of the business which we didn't realize before starting it. There is networking, finding reliable suppliers and food preparation, lots of food preparation. Basically owning a food truck is your life."
Once you have a business plan in place, you'll need a business checking account to keep your personal and business assets separate. Chase is an excellent option to suit your banking needs. They have 5,100 branches, 16,000 ATMs, a mobile app, and an easy-to-use website. Receive a $200 welcome bonus when you open an account today.
Step 4: Design Your Menu Board
A menu board that's attached to the side of your truck is the best way to showcase your food. The layout and design have to reflect your brand and theme. It should create an impact to make it memorable to your customers.
Here are some helpful tips when coming up with your food truck's menu board:
Make sure that your menu board design goes well with your truck's design (a chalkboard handwritten menu often works well, as shown in the image below, especially if you change your menu frequently or sell out of items quickly).
Your menu board should be easy to read and understand
The text should have good contrast against the backdrop
The food description should be short and simple, use adjectives when possible
Make sure to highlight your best sellers, new items and your specials
If you're using a large menu board, include photos of your dishes to help your customers make a decision, especially if they have to wait in line for a long time to order.
If possible, consider not using the dollar sign because it tends to make customers concentrate on the cost and not on how well you describe your food
Step 5: Figure Out How to Fund Your Food Truck Business
Starting a food truck business will cost approximately $40,000 to $250,000. The cost will depend on your location and the type of truck you get. Brand new, custom fitted trucks, for instance, will cost a lot more than secondhand ones. A low-end truck, e.g. smaller, used, with not a lot of design, will cost around $45,000. A medium range truck runs about $100,000. A high-end truck that's newer is bigger, and has some really great design on it can cost around $230,000.
The table below, based on data from mobile-cuisine.com, gives you a rough estimate of the itemized costs involved in starting a food truck business.
Food Truck Business Estimated Startup Costs
| | Low-End | Medium | High-End |
| --- | --- | --- | --- |
| One time costs | | | |
| Buying a food truck (leasing costs will vary) | $5,000 | $25,000 | $125,000 |
| Vehicle inspection | 100 | 300 | 500 |
| Retrofit / bringing the truck to code | 25,000 | 40,000 | 50,000 |
| Generator | 1,500 | 5,000 | 10,000 |
| Register / POS System | 150 | 1,250 | 2,500 |
| Paint | 1,000 | 2,000 | 3,000 |
| Truck wrap | 2,500 | 3,500 | 5,000 |
| Initial food purchases | 500 | 1,250 | 2,000 |
| Utensils, papers & goods | 500 | 1,000 | 3.5 |
| Website design | 500 | 3,500 | 7,500 |
| Initial office equipment & supplies | 200 | 500 | 1,000 |
| Initial advertising & PR | 500 | 750 | 1,000 |
| Professional, legal & consulting fees | 500 | 2,000 | 5,000 |
| Recurring startup costs | | | |
| Payroll (for 3-4 staff members) | $1,500 | $2,500 | $3,500 |
| Commercial kitchen / commissary rent | 500 | 1,500 | 3,000 |
| Credit card processing equipment | 50 | 150 | 500 |
| Fuel | 250 | 300 | 400 |
| Insurance | 4,950 | 4,950 | 4,950 |
| Startup costs which varies by location | | | |
| Permits & licensing | $50 | $500 | $10,000 |
| Total Estimated Costs | $45,250 | $95,950 | $234,854 |
*Recurring prices shown are estimates for 1 week, and prices shown which vary by location are estimated for 1 month
Source: mobile-cuisine.com
Food Truck Financing Options
It's great if you have all the capital requirements you need to start your business, but if you need to take out a loan from a bank, family, or your peers, there are lots of options. The best options for you will depend on your credit score and how much you want to borrow. Check your credit score for free with Nav.
Here are some financing options available for aspiring food truck owners.
Leasing – Instead of purchasing your own truck, you can lease a used truck with basic equipment. You pay a monthly fee to drive the truck, and some leases give you the option to purchase the truck at the end of lease term. You can visit food truck builders like Prestige Food Trucks to get more information on leasing. Read more on the pros and cons of buying vs. leasing equipment.
Equipment Loan/Financing Program – Some truck sellers or equipment financiers will give you a loan to purchase the truck.
Rollover For Business Startups (ROBS) – If you have more than $50,000 in a retirement account you can set up a ROBS which will allow you to use the funds in your retirement account to fund your business without paying early withdrawal penalties.
Microloan from SBA – Microloans are considerably smaller in size than conventional business loans, but may be sufficient to cover food truck startup costs. Check out Small Business Administration's Microloan Program for loans under $50,000.
Find Investors – Whether it's a friend or family member, finding investors for your food truck business requires strategy. Prepare your concept and a solid business plan to help convince investors to fund your venture.
Crowdfunding – Options like Kickstarter are becoming popular. Set up a campaign on Kickstarter and other crowdfunding websites. Be creative in introducing your business idea and offer incentives to entice the public to contribute.
These are just some of the options – learn about more startup financing options for your food truck. However you plan to finance your food truck businesses, you should map out how you plan to use your funds, including the purchase of the truck, equipment, food ingredients, salaries, and other overhead expenses. Make sure that your financial projections include how much monthly gross income you need to aim for in order to make profits after expenses.
One of the best ways to get startup funding is to invest in a ROBS with an experienced provider like Guidant. A ROBS will help you maximize profits by avoiding any penalties or immediate tax obligations. This is not a loan but instead is an opportunity to tap into your retirement funds early. Get a free consultation today.
Step 6: Get Your Truck, Insure It, and Outfit It
Food trucks can cost from $3,250 for a second-hand truck to as much as $180,000 for a new truck. This price includes the cost of retrofitting and wrapping and takes into account different truck size requirements.
We found out that the most common advice current food truck owners give is that investing in a good food truck at the outset minimizes your risk of incurring expenses and loss later due to constant repairs.
Do your due diligence and make sure your truck is fitted with equipment that's up to code, including:
Refrigerators and ovens are working properly
Hot and cold water are available with adequate pressure
Fire extinguishers and first aid kits available on board
Cleaning materials have proper storage for food items.
Try to look for a local food truck builder so it's easy to ensure that all your specifications are being met. If you're buying a second-hand food truck, check food truck-themed websites such as Food Truck Empire, and Prestige Food Trucks for pages dedicated to buying and selling vehicles. Mobile-Cuisine also provides a list of food truck builders around all over the US to help you get started on your search.
Buying vs. Leasing Your Food Truck
Unless you have enough cash to buy your truck outright, you have to opt to get the truck by leasing or with a loan.
Here are some of the advantages of each:
Buying Advantages

Leasing Advantages

You can write off depreciation
Need to finance more upfront
Better if you plan to drive more miles due to lease mileage caps
Better if you plan on having the truck for a very long time
Free to modify any way you wish

Less to finance upfront
Usually better maintenance plans
Many leases offer the option to buy at the end, sometimes for a nominal amount like $1
Better for low annual miles
You can deduct percent of lease devoted to business driving
Lower sales tax
Whether you buy or lease, your truck should have enough cargo area and width for your operational needs. You should also make sure that your truck can handle your equipment's demand for electricity. Have a reliable generator on standby to avoid losing sales due to power outages. Lastly, it's a bonus if at least one person in your team is a good mechanic in case your truck breaks down.
Wendy Cross from WOW! Food Truck says:
"I wish someone had told me not to cut corners when purchasing the truck. I wish I had gotten a newer truck. We had so many repairs the first year we were in business. We had to replace the engine, transmission, all tires etc…if I had just taken that money and bought a better truck in the first place we would've been much better off."
Get Insurance
Here are the four types of insurance that you'll need to combine for complete food truck insurance coverage and the approximate costs.
Here are some of the factors that can affect your insurance cost:
Your individual coverage limits
Type of food truck/cart
The state and city you're conducting business in
The value and type of personal business property you have to insure
How many different locations and events you attend each year
If your equipment adheres to UL 300 cooking standards
Your hours/days of operation
If you're business is seasonal
How much equipment is permanently installed and moved around in your truck to various events
In addition to liability insurance, you'll need standard auto insurance. That generally runs about $2,400 a year but will vary by state and the type of insurance coverage you get.
If you want to nail down the exact cost of insuring your food truck business, get a free quote from Insurance321. Their experts can help you plan for the coverage your business needs while keeping you on budget. They can get you a personalized, same-day quote at no charge.
Outfit Your Truck
In addition to things that come with your truck, like a grill, there are a few other things you'll need to outfit. What you need will vary based on your concept but a few common things include:
A Good Generator(s). You don't want to asphyxiate yourself with fumes, so your generator should be dependable, and portable so you can place it away from the truck and diners.
A POS System. One thing that can put a crimp in your food truck's profitability is telling customers that you only accept cash. That's why one of the most important investments should be a point of sale (POS) system. Square is a great option since it lets you and your staff take credit card payments with just a smartphone or tablet. You can even let customers place takeout orders online and have their food fresh and ready when they arrive. By accepting credit cards, you'll also reduce the risk of theft by leaving less cash in your truck. Start a Square account and get a free card reader today.
Requisite Cleaning Products. You're going to be doing a lot of cleaning when you have a food truck.
Step 7: Get Your Licenses and Registrations
Food truck licenses and permits will costs between $100 – $500 depending on your location.
There are at least two types of licenses/permits that you need to get for your food truck business going. One is the business license, and the other is your food service permits. One example is California which requires the following in addition to a business license:
Mobile Food Facility Permit
Health Permit
Food Safety Certification
Food Handler Permit for employees
Workers' Compensation
Business Insurance
For your business license, remember to get a DBA (doing business as) certificate if you are doing business under your food truck name. Depending on your state, you may also be required to register your business and apply for tax permits and make sure to get an employer identification number (EIN) if you're hiring employees. You will also have to visit your motor vehicle department for proper vehicle registration.
Different cities have different guidelines when it comes to giving food service permits so the best approach to this is to go online and reach out to your local government (particularly your local health department) to get all the necessary information on requirements that you need.
Generally speaking, your truck, your onboard kitchen, your food, and your mode of operation will go under inspection. Make sure that your truck is fitted with an easily washable surface and following health standards which include sinks, water supply, and food storage.
Parking Permits & Regulations
Food trucks can't just park anywhere that a regular vehicle can. There are a number of regulations that vary between cities limiting parking opportunities such as allowable time for parking spaces and distance from certain establishments especially bathrooms and restaurants.
Additionally, neighborhood associations and local health departments might require you to comply with their own guidelines so it's advisable to conduct as much research as you need before starting your food truck operations.
Here are some tips to make sure your food truck is parked in the right place:
Ask for your county clerk for a list of places where parking is not allowed
Contact your local motor vehicle department for lesser-known parking restrictions
Prepare to pay for parking meters
Expect to pay for private parking space for overnight parking safety
Securing a Commissary
Food truck owners are required by state and local health regulating bodies to use commercial kitchens to prepare their food. Research online or ask your local food truck community for their recommendations as this step can be challenging to complete on your own. These can be catering kitchens or brick and mortar restaurant kitchens where you can prep and load food, wash your truck, and dump dirty water.
Step 8: Design Your Logo & Wrap Your Truck
Once you have your food truck concept and your truck, you'll need a logo and a food truck wrap design to match your brand. Research the market for inspiration. Remember that before customers taste your food, your truck is what they'll notice first, so make sure your food truck design reflects your brand, is memorable, and leaves the best first impression with your customers.
Unless you have design skills of your own, there are two main options here:
Hire a professional designer – A professional designer will charge around $500 for a basic food truck wrap design. Once you have an idea in mind, look for a design professional to develop your artwork. Ask around and get recommendations. Spend time meeting more than one designer and ask for a portfolio. This will also give you a feel of how well you two will be able to communicate. When you finally made your choice, make sure that you're on the same page when it comes to your brand and what you want your logo and truck design to represent. Set your objectives and expectations, establish a deadline, and have your agreement on the project in writing.
Try a freelance design site – You can also visit 99Designs to start creating your logo and food truck design. Pricing starts at $299. Amateur and professional designers will compete for your business, and you get to choose the best designs.
Once you find a designer and get a logo and wrap design, there are a few more things you'll need to decide:
Type of paint – Vinyl wraps are the most popular material for wrapping food trucks because it's easier to get finer, detailed designs. However, a solid coat of paint and vinyl stickers on top of those are more cost-effective.
Make it easy to read on the road – Your food truck, as a mobile business concept, won't just be seen while stationary. It may be seen on city streets and highways, and you want people to know who you are and what you sell. Make sure the font is large enough and the colors are bright and contrasting enough to be seen at a distance.
Match the design to your products – Your products need to 'fit' your logo and wrap. For example, if you sell cupcakes or ice cream, pastel colors might be a better fit. In contrast, bright colors will work well for a taco or pizza food truck.
Bonus features – Food trucks need to sell food in all kinds of weather and conditions. Consider making your customers more comfortable by offering some shade with awnings or built-in fans (summer) and heaters (for winter).
Check out this article from Toast for more tips on food truck design.
Step 9: Market Your Food Truck
Your marketing plan should contain an outline on how you will be marketing and advertising your food truck business. This is necessary to create your customer base and get a share of the market.
Social Media Marketing
Word of mouth/ influencer marketing is crucial to a food truck business, and social media marketing is a great way to generate buzz about your business. Social media allows you to connect with your customers in real time and build anticipation on your next location. Acknowledge your followers on social media, and invite them to participate in activities like picking out your weekly specials.
Issue special coupons and eGift cards through your social media account with hashtags for your customer's next purchase. You can also consider setting up a free wifi hotspot on your food truck so your customers can share their food experience immediately online.
Participate in Food Truck Festivals & Local Events
You shouldn't miss out on participating in your local food truck festivals and events. Food Truck Festivals of America will help you keep track of events in your area. Festivals are a great way to get more customers and gain some insight from fellow food truck owners. Some festival organizers will do the marketing for you if you make their cut and are selected as a food truck vendor. Prepare promotional items or a sample of your food during the event to establish brand awareness.
You can also hand out a food truck calendar to customers who like your food, so they know where to find you next.
Create A Website
A website is essential to reach out to potential customers that have not yet seen your food truck. Tell your story, offer special coupons, and encourage your customers to participate in events with the help of your website. Let your followers know your location schedule, allow them to leave feedback, and share their photos. Get step by step instructions for how to setup your own website.
Pros & Cons of Starting a Food Truck
As you now know, there are several layers of planning to starting a food truck. Like any other business venture, the food truck industry offers both advantages and disadvantages. These include the following:
Advantages of starting a food truck
Startup Costs – While a food truck still requires a decent amount of startup capital, it's generally less than what would be needed to start a restaurant.
Long-Term Profits – One of the downsides of a restaurant is that a landlord will likely jack up rents if you are successful, keeping you from maintaining profit margins. You can avoid this if you manage to build a successful food truck business.
Mobility – Mobility means being able to reach a large customer base regularly by going where there are large or predictable crowds (e.g. city center, tourist areas).
Large customer base – Many regions are now hosting food truck festivals and similar events which offer a steady flow of customers. As mentioned above, food trucks have also exploded in popularity.
Unique – You can stand out from traditional restaurants in your region – Research by NRA saw food truck customers use words like fun, exciting, new, different, unusual, and unique to describe their experience.
Ability to scale depending on your schedule and budget – Compared to a traditional restaurant, you have more flexibility with a food truck in terms of hours of operation, menu items, and other financial and operational decisions.
Disadvantages of starting a food truck
Heavy competition – Dozens of food trucks often gather in the same area to serve customers. While this means a large supply of customers, it also means competition from other food truck owners within the same area.
More Legal Restrictions – Most localities have special permitting and licensing requirements for food trucks. Parking limitations can also make it difficult for you to maximize sales. Of course, food trucks also need to follow the same requirements that apply to other businesses, such as business taxes and hiring regulations.
External forces – Food truck owners have to battle with snow, rain, and other weather conditions which can cause a decline in customers.
Limit to food pricing – Food truck customers expect affordable food, so you're limited in how much you can charge for menu items. However, this may be changing as more food trucks are serving upscale, gourmet food.
Long Hours. Small businesses are time consuming, but this really applies in the food truck industry. Be prepared to work nights and weekends to attract the largest crowds.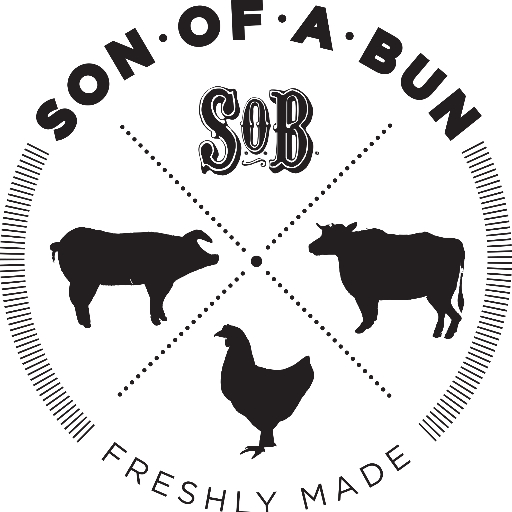 Christina Meyer from Son of a Bun says:
"Before I got into the Food Truck Business, I wish I knew how time consuming it was to get all my product. It is difficult for food trucks to receive product deliveries, because a last minute event may pop up and you won't be able to stay there to receive it. Now, I spend extra time in the mornings just driving around in my cars, shopping for ingredients. My advice: engineer your menus to be simple and don't use too many ingredients or specialty items."
Bottom Line
For those of us who's always had a restaurant dream, owning a food truck business is a fun alternative, and the next best thing. But like every other business, the more effort you make to research and prepare, the better chance you will have at a successful venture. So expect to invest a considerable amount of time and money especially at the startup stage. The food truck business is demanding, but embracing the experience, including all the struggles, can ultimately set you up for success.
Don't forget to use a POS system like Square which lets you take credit card payments with just a smartphone or tablet. Not only will you make your customers happy with hassle-free payments, but you'll also reduce the risk of theft by having less cash on hand. Start a free Square account and get a free credit card reader.
Do you have your own food truck business idea you'd like to share? Any lessons you've learned on how to start a food truck? Let us know in the comments below.