19 Best Franchises Under 10K
COVID-19 has changed how we do business, but there are still franchise opportunities that are not only inexpensive but also stand a good chance of success. As part of our research, we worked directly in consult with experts at FranchiseGrade.com and selected the best 19 best franchises under $10,000.
QuickBooks Online is our pick for best overall small business accounting software with outstanding invoicing, bill pay, and inventory accounting. Get 50% off of QuickBooks Online for 3 months.

---

Free guided setup by a QuickBooks Expert

Invite your accountant to access your books for free

Create custom invoices and get paid online

Connect your bank and credit card accounts
Since our last update:
We looked at some of the most popular industries, including travel, fitness, publishing, cleaning, and finance.
We took into consideration COVID-19 adjustments such as ways the franchise adjusted around social distancing and sanitation requirements. Weight went to businesses that could be run from home.
We recorded anticipated income or return on investment (ROI).
There are many ways to fund a franchise. Learn more about business funding in our starting a business guide. Keep in mind, for those with over $50,000 in a qualified retirement account, a Rollover for Business Startups (ROBS) can be a good option. With a ROBS, you use your retirement savings to purchase a franchise without paying early withdrawal fees or penalties. Learn more by talking to a ROBS expert at Guidant Financial.
Top Fitness Franchises Under $10K
Fitness franchises have also been hit hard by social distancing, but many have added online courses and adapted classes for social distancing. If you want a career that helps you stay fit, look these exercise franchises over.
1. MOMLETA (Baby Boot Camp)

If you're into fitness and want to help moms, then MOMLETA (which includes the popular franchise Baby Boot Camp) may be perfect for you. MOMLETA offers several programs for moms who are looking for fitness, wellness, and community.
Initial Franchise Fee: $4,000 to $7,000
Total Investment: $4,570 to $10,800
Working Capital: $400 to $2,000
Locations: 86
Contract Length: Three years
Owner Support: Turn-key operations, customized business center, monthly webinars, coaching, news, and updates
COVID-19 Considerations: Online classes
Standout: Helping new moms
2. FIT4MOM

Entrepreneur Magazine ranked FIT4MOM among the fastest-growing franchises of 2019. FIT4MOM offers pre- and post-natal health, wellness, and fitness programs for every stage of motherhood. The company offers multiple program options and home office support. Franchisees say the best reward lies in the impact they make in women's lives.
Initial Franchise Fee: $6,495 to $12,395
Total Investment: $6,905 to $26,385
Working Capital: $0 to $3,240
Royalty Fee: 4.0% + $399 maximum monthly fee
Locations: 294
Contract Length: Three years
Owner Support: Ongoing training, marketing, computer and technology support
COVID-19 Considerations: Virtual communities; outdoor workouts; digital programs
Standout: Exclusive territories; a chance to build a community of moms
3. Jazzercise

Dubbed as the "dance party of fitness," Jazzercise franchises are for instructors and business owners. When you apply, you pay your franchise fee, then get training over the next five weeks on the Jazzercise program. After that, you audition. You can choose to stay an instructor or become a Jazzercise small business owner.
Initial Franchise Fee: $1,250
Total Investment: $2,415 to $3,200
Working Capital: $0 to $150
Royalty Fee: 20.0% (small business owners only)
Additional Fees: $505 to $798/year for music, association fees, liability insurance
Locations: 6,256 in 49 states
Contract Length: Five years
Owner Support: Online training, local sales manager support, discounted athletic wear, online resources
COVID-19 Considerations: Virtual auditioning and coaching
Standout: Keep fit while running your business
Top Social Media, Publishing and Digital Marketing Franchises Under $10K
If you want to stay home and enjoy working on the computer, then one of these franchises might be up your alley. However, for several, your income comes from ad sales, so don't consider these unless you enjoy the hustle of sales.
4. SocialOwl

SocialOwl is not a traditional franchise, so much as a software-and-business-starter to help you create your own social media marketing business. You resell social media packages to local companies. Packages include marketing, reputation monitoring, shopping carts, sweepstakes, deals, and analytics. SocialOwl provides training, industry-specific content, marketing material, and a brandable website.
Initial Franchise Fee: No traditional franchise fee; $149 for the first month, reseller fee starting at $1.25/month per business client
Total Investment: $149 to $249 per month
Average ROI: $300/month per client (according to SocialOwl)
Contract Length: monthly; discount for annual payments
Owner Support: Phone, email, and webinar support; plus training documents and online tutorials
COVID-19 Considerations: Work from home
Standout: White label your business
5. Coffee News

If you ever wanted to be a publisher of a weekly magazine, Coffee News offers franchise publishing free zines that people pick up in restaurants and coffee shops. The magazine contains unusual stories, jokes, trivia, amazing facts, horoscopes, local events, and more—along with local advertising. It can be run from home. Coffee News offers training and software for running your business. It consistently ranks among Entrepreneur's Top 500 Low-Cost franchises for ad-based magazines.
Initial Franchise Fee: $6,000
Total Investment: $9,250 to $11,750
Royalty Fee: $80/week
Locations: 338 franchises in eight countries, 1,101 units
Contract Length: Four years
Owner Support: 27 hours' training, eight hours' on-the-job training, mentorship, proprietary software, marketing, regional and email marketing
COVID-19 Considerations: Work from home
Standout: Nice opportunity for those transitioning to retirement or wanting to work part-time
6. Eazi-Apps

If you'd enjoy designing mobile apps, Eazi-Apps offers a drag-and-drop platform that lets you select features, add content, and brand appearances to make sophisticated apps for your clients quickly. You not only earn money from creating the app but also a monthly fee to keep the app running; and you can offer specialized services (such as content updates). Eazi-Apps charges a monthly per-app fee.
Initial Franchise Fee: $9,995*
Per-app fee: $13.00*/month per app, minimum $260*/month
Locations: 300 partners in over 40 countries
Average ROI: $315*/year per app (according to Eazi-App's website)
Owner Support: Brochures, business cards and a promotional website, live and online training, mentorship, and account management software
COVID-19 Considerations: Work from home
Standout: Coding skills not needed
*Prices converted from British pounds
This same company offers a similar franchise for building websites, Eazi-Sites, and for SEO, Eazi-SEO.
7. N2 Publishing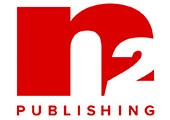 Hyperlocal news magazines are a growing industry. Owners make money off advertising while providing their local neighborhoods with news and features about the people around them. N2 targets affluent communities for its magazines. Franchisees sell ads, gather content, publish the magazine, and, where applicable, host local events. Sales experience is needed for this franchise. They are looking for 500 more franchisees/area directors for targeted locations.
Initial Franchise Fee: $570 (currently being waived)
Total Investment: $975 to $5,880
Working Capital: $500 to $750
Royalty Fee: 15.0%
Locations: 882
Contract Length: Two years
Owner Support: Training, support, printing, and distribution
COVID-19 Considerations: Work from home
Standout: Currently waiving its franchise fee
Learn more about N2 Publishing
8. Town Money Saver

If you have at least three years' sales experience and are looking for a franchise you can run from home, Town Money Saver (TMS) might be right for you. TMS provides high-quality advertising that targets an immediate surrounding area via print, mobile, online, and social advertising. As a franchisee, you make your money off the ads you sell, while TMS handles your graphics coordination, printing, and mailing. TMS also assigns you a territory.
Initial Franchise Fee: No fees
Total Investment: $8,200 to $19,500
Working Capital: $5,000
Locations: 44 franchises
Owner Support: Classroom and on-the-job training, continuing education, magazine design, printing, and mailing
COVID-19 Considerations: Work from home
Standout: No franchise fees or royalties
Learn more about Town Money Saver
Top Cleaning and Janitorial Franchises Under $10K
As businesses open, cleaning and disinfecting are more important than ever. Routine cleanings are essential. Buildingstars, OpenWorks, and Jan-Pro focus on commercial cleaning. Meanwhile, College Pro offers an excellent opportunity for college students and recent grads, while POOP 911 is a rising industry in cleaning up after other people's pets.
9. Jan-Pro Cleaning & Disinfecting

Jan-Pro Cleaning & Disinfecting provides commercial cleaning services to businesses such as car dealerships, gyms, banks, churches, schools, offices, medical facilities, and more. You need to purchase the starter kit for $900. It offers flexible packages allowing you to devote as little as three hours per week, making it a potential part-time job that can grow.
Initial Franchise Fee: $1,250 to $50,000; starter kits start at $900
Total Investment: $4,170 to $56,020
Working Capital: $1,000
Royalty Fee: 10.0%, 1% Ad Royalty Fee
Locations: 10,118 around the world
Average ROI: Minimum plan averages $500/month for three hours' work per week (per Jan-Pro website)
Owner Support: Customers, classroom and on-the-job training, marketing support, newsletter, online support
COVID-19 Considerations: Hospital-strength cleaning products
Standout: Flexible packages that run from full time to only a few hours a week, making it a potential second job
Learn more about Jan-Pro Cleaning & Disinfecting
10. Buildingstars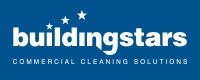 Building Stars focuses on office buildings and offers three franchise options, so you can start small and grow or jump right in. It also helps by providing you with your first customers. Buildingstars ranked among Franchise Business Review's top 200 franchises because of its great reviews from franchisees. It has an intense screening process to make sure it's a good match for you.
Initial Franchise Fee: $795 to $1,995
Total Investment: $2,245 to $8,295
Locations: 703, regional offices in 9 cities across the US
Average ROI: $1,000 to $5,000 (per Buildingstars website)
Owner Support: Initial customer base and additional accounts, training, billing and collection handled by building Stars HQ, marketing support, and customer service support on your behalf
Standout: Provides you with your initial customer base
Learn more about Buildingstars
11. OpenWorks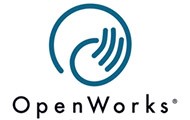 Commercial cleaning is a $70 billion industry. OpenWorks makes it easy to break into the business by providing the training, equipment, and customers you need to start. This franchise also lets you take the business with you if you should move and can grow with your needs and goals. It handles billing and customer support, taking two big pressures off you. While the franchise fee is $18,500, you can start with $9,000 down. It also offers financing.
Initial Franchise Fee: $18,500; min cash needed: $9,000
Total Investment: $18,500 to $72,000
Locations: 700+ around the world, 20 regional support offices
Owner Support: Training on commercial cleaning and running the business, initial equipment package included, ongoing training, billing done by OpenWorks
Standout: OpenWorks guarantees customers for franchise owners; franchise can move with you
12. POOP 911

It's a dirty job, but someone's gotta do it—or they pay someone to do it for them. POOP 911 provides poop-scooping services for dog owners, breeders, kennels, or other places that deal with animal droppings. The company provides a website that allows customers to get a free quote with no obligations, place an order online, and provide payment information. POOP 911 corporate handles the billing and sends your payments via direct deposit.
Initial Franchise Fee: $0
Total Investment: $3,620 to $25,970
Working Capital: $1,250 to $2,500
Royalty Fee: 23.0%
Locations: 64
Average ROI: "A return on investment is available in less than 12 months," according to the POOP 911 website
Contract Length: Five years
Owner Support: Training, accounting support, website support that includes customer orders, billing
COVID-19 Considerations: Work from home, outdoor work
Standout: Set your hours, work part time or full, active work, usually outdoors
13. College Pro: Window Cleaning and Painting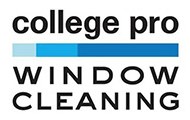 If you are a college student wanting a business you can run in the summers or a recent graduate, College Pro may be just what you're looking for. It offers window cleaning and house painting franchises that you can work around your school schedule. It does not require a franchise fee but rather a royalty. Franchisees had mixed results as far as earning a profit, but all said they learned a lot about running a business.
Initial Franchise Fee: $0
Total Investment: $2,925 to $14,010
Working Capital: $1,500 to $5,250
Royalty Fee: 20.0%
Locations: 209+
Contract Length: One year
Owner Support: Classroom and on-the-job training, scheduling
COVID-19 Considerations: Monitors and makes adaptations based on the latest from Health Canada, the Centers for Disease Control and Prevention (CDC), the World Health Organization (WHO), and medical and public health professionals. Working with scheduling because of social distancing.
Standout: No initial franchise fee; works with active college students
Top Finance Franchises Under $10K
If you have an interest in finance, a financial franchise can give you a boost in terms of name recognition and marketing, as well as training and help with clients. Most require tens to hundreds of thousands of dollars to purchase, but Ameriprise and Advisory Capital Brokerage are well-reputed yet inexpensive.
14. Ameriprise Financial

In these uncertain times, people are concerned about their finances. As an Ameriprise Financial franchisee, you'll be in the business of providing financial planning, investment advice, and consulting services, securities products, insurance products, brokerage services, and other related products. While you must already have financial planning training and qualifications, you benefit from the Ameriprise name and reputation.
Initial Franchise Fee: $1,500
Total Investment: $10,432 to $114,480
Working Capital: $2,299 to $21,290
Association Fees: $290 per month
Locations: 4246
Average ROI: Performance-based payout rates range from 72% to 91% of GDC (per Ameriprise website)
Contract Length: Three years
Owner Support: Financing for proactive acquisition, training, and peer mentoring, Certified Financial Planner certification support
COVID-19 Considerations: Work from home
Standout: Access to an extended group of financial specialists; equity ownership opportunities
Learn more about Ameriprise Financial
15. Advisory Capital Brokerage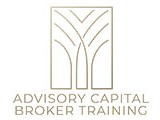 Interested in breaking into the world of finance? Advisory Capital Brokerage offers online training that leads to a certificate as a Commercial Capital Broker. Then, it provides everything you need to start your business, from business cards to your first 250 leads. You'll be trained to advise on over 100 financial facilities, 50 financing types, and 6,000 funding scenarios from Advisory Capitol's lenders and funding partners. You can choose from three franchise packages, and after the initial investment, commissions are completely yours. Advisory Capital said that its brokers continued making money even during the pandemic, as many earned commissions on PPP loans.
Initial Franchise Fee: $9,995 (Entrepreneur Package), $19,995 (Premium Package), $34,995 (Enterprise Package)
Total Investment: $9,995 to $34,995
Average ROI: Keep 100% of your commissions
Owner Support: Broker training, proprietary software, staff to process your deals, marketing, branding, administration assistance, first 250 leads
COVID-19 Considerations: Live training online; work from home
Standout: No prior experience needed
Learn more about Advisory Capital
Top Retail and Supply Franchises Under $10K
We chose Winzer and Stay Safe Vending as the best retail and supply franchises under $10,000. Winzer is highly regarded and recommended by FranchiseGrade.com. Stay Safe Vending is a new company focusing on personal protection equipment, making it very applicable to a COVID-19 world.
16. Winzer

Winzer franchisees market over a million different fasteners, tools, and other supplies to customers in the automotive, fleet, and industrial marketplace. The company provides you with marketing tools, training and demonstration activities, a proprietary online sales support system, and four state-of-the-art distribution centers that deliver quickly to all 50 states. However, Winzer does not dictate which of its products you sell, what customers you take on, or even what you charge. You run your business independently.
Initial Franchise Fee: $3,500
Total Investment: $5,950 to $16,153
Working Capital: $0 to $2,500
Royalty Fee: 14.0%
Locations: 287
Contract Length: Five years
Owner Support: Training, product development, supply and distribution, accounting and marketing assistance
Standout: You choose your accounts, pricing, and quantities you'll ship. You can even source products elsewhere.
Best New Franchise Under 10K
17. Stay Safe Vending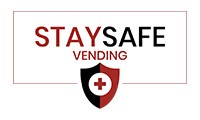 If you're confident that the demand for personal protection equipment (PPE) is not going away, then this vending franchise could interest you. These vending machines focus on PPEs, like masks, gloves, and hand sanitizers. You arrange for the machines to be placed in a public location, keep them stocked, and take the profits from sales. This is a new franchise, with little data.
Initial Franchise Fee: None stated
Total Investment: $10,000+
Working Capital: $10,000+
Owner Support: Machines have built-in credit card readers
COVID-19 Considerations: Designed for COVID-19 concerns
Standout: New franchise, which may increase as public areas open up and demand grows
Learn more about Stay Safe Vending
Top Travel Franchises Under $10K
It may seem odd that travel franchises made our 2021 list, but when restrictions lift, people will be ready to travel, and in the meantime, these franchisers are offering discounts to get started. If you want time to train and can be patient for the eventual boom in travel, they could be a future choice in a post COVID-19 era.
18. Cruise Planners, an American Express Travel Representative

As a travel adviser, you don't just book your client's vacation—you also protect their interests if something goes wrong. Vacationers may want that assurance in a post-COVID-19 world. Cruise Planners anticipates a boom in the industry and is currently taking $4,000 off its franchise fee, plus offers training to help its new franchisees be ready for 2021. It's the largest home-based travel adviser franchise network in the United States.
Initial Franchise Fee: $6,995 (normally $10,995)
Total Investment: $2,295 to $23,665
Working Capital: $250 to $2,500
Royalty Fee: 3.0%
Locations: 3,113
Contract Length: Three years
Owner Support: Marketing, mobile technology, dynamic, hands-on training; lead-generating tools, professional coaching and development
COVID-19 Considerations: Work from home
Standout: Currently discounted, working to prepare agents for the anticipated surge in travel in 2021
Learn more about Cruise Planners
19. CruiseOne/Dream Vacations

With a CruiseOne franchise, you work with clients to plan a vacation, then coordinate with airlines, cruise ships, hotels, and other entertainment venues to make it happen. You earn your pay through commissions with them. CruiseOne says its franchisees have a 20% increase in repeat customers compared to independent travel agencies and a 96% customer satisfaction rating.
Initial Franchise Fee: $3,500
Total Investment: $1,795 to $20,300
Working Capital: $500 to $2,500
Royalty Fee: 3.0% for CruiseOne; 6% for Dream Vacations
Locations: 1,480 locations in 47 states for CruiseOne, 1,270 for Dream Vacations
Contract Length: Five years
Owner Support: Six-day training in Ft. Lauderdale, marketing support, business tools including customized websites, a well-equipped proprietary reservation system, and a private intranet
COVID-19 Considerations: Work from home
Standout: Consistent award winner for top franchises
Learn more about CruiseOne/Dream Vacations
An Alternative to Franchises: Local Business Buyout
One of the unfortunate consequences of COVID-19 has been that many small business owners cannot afford to continue. Therefore, some are selling their businesses. You may be able to find a good deal on an established local business that has employees and a good reputation to build upon. Plus, you'll be helping your community. Check out our article on the best franchises for sale to find those that also include classifieds for business resales.
Bottom Line
Naturally, starting a business, even a franchise, takes more than the initial investment. You'll need to consider renting space, purchasing equipment, and hiring employees. However, with these low-cost franchise companies, you'll have more money to invest. Plus, franchises offer training, marketing, and established reputations that make it easier to start.
If you're still not sure if a franchise is best for you, check out our article on other business ideas for 2021.
You may also be interested in reading how to choose a business to start.