There are now three huge players dominating the freelance website market and dozens of new startups throw their hats in the ring every month.  With so freelance websites online to choose from, which freelance website is the best fit for your small business? Don't worry, we did the heavy lifting for you. This buyer's guide compares three leading freelance websites – Upwork vs. Freelancer vs. Guru— and will teach you everything you need to know to choose the right platform.  
Best Freelance Website for Small Business Owners: Upwork
Of all the freelance websites we reviewed, we chose (and personally use) Upwork because of the new Upwork Pro feature which allows employers to only see highly qualified freelancers, it's more consistent online reviews, more robust desktop and mobile apps, and better customer service options.
Best Freelance Websites for Small Businesses Comparison Table
Upwork

Freelancer

Guru

Size of Marketplace

Learn More
10 million users & 4 million freelancers
About 19 million total users
1.5 million total members
Transaction Fees (Employer)

Learn More
Upwork Basic: Free +
2.75% processing fee
Fixed price projects: 3% + potential "upgrades" (urgent, featured, private etc.) $199 to post full time ad Contests: Free+ upgrades
2.45% Credit card processing fee

*No fee for using Check, E-Check or Wire transfer
Transaction Fees (Freelancer)

Learn More
20% for the first $500

10% for the next $501- $10,000

5% Above $10,000

Upwork Pro: $149/month + 10% of invoice

Fixed price, hourly, and contests: 10% + upgrades
Sliding scale: 4.95%- 8.95% depending on membership
Membership Fees (Freelancer)

Learn More
Free-$10/month
$0.99-$49.95/month billed annually
Free-$39.95/month
Ease of Use

Learn More
Easy
Easy
Easy
Dispute Resolution

Learn More
Hourly projects: you can only dispute hours worked, not work quality

Fixed Price Projects: You can dispute to refund any amount remaining in escrow.
For both hourly and set price projects you can only set up a dispute if you set up "milestone" payments for your job.

Contests: There are no refunds for contests after the client picks a winner.
Clients only have access to dispute resolution and arbitration if they use safepay.
Customer Service

Learn More
24/5 phone, 24/7 chat and email
24/7 chat and email
Phone 9-6 EST, email, no chat
Online Reviews

Learn More
Good
Good
Average
Upwork: Best Freelance Website for Small Businesses

There are 4 primary reasons we chose Upwork as the best platform for hiring freelancers:
Upwork Pro: Upwork Pro is a new feature that eliminates the number one complaint people have about posting jobs to freelancer platforms; it's often terrible signal to noise ratio. Instead of sifting through endless less than qualified responses to your posting, Upwork Pro works more like a talent agency and handpicks a vetted professional for your job. At $149 a month, it's definitely not cheap, but the amount of time saved dealing with subpar or misleading freelancers is invaluable.
Online reviews:

We generally take online reviews with a grain of salt, but in this case it seems that Upwork outperforms both Freelancer and Guru often in both rating and number of reviews.
Best of everything: Upwork and Freelancer both have very similarly sized freelancer networks, but we felt that Upwork's desktop and mobile apps were a bit more robust that freelancer's. Guru, on the other hand, doesn't seem to be keeping pace with either platform. Their network is the smallest, their desktop app only works for freelancers, and they don't offer a mobile app.  At this point, it feels like they are either going to get very specialized or are waiting to get acquired by Upwork or Freelancer.
Customer Support: 

of the three sites Upwork was far and away the easiest to reach a live human being and is the only one to offer 24/7 phone, email, and chat support. Guru has an easy to find customer service number, but they only operate between 9 and 6 EST. They offer email as well, but not live chat. Freelancer has 24/7 chat and email, but not phone support at all.
---
Freelancer: Best Freelance Site if You Need a Job Done Quickly


Since all three platforms are very, very similar, the best strategy for freelancers is to post profiles and bid on jobs on all three websites whenever possible. For employers, there is little benefit to switching between freelance websites since odds are most freelancers can be found on Upwork and Freelancer.com. However, there is one feature that Freelancer.com has that the other freelance websites don't. Contest mode. Contest mode allows you to post a (a logo design for example) and then allow freelancers to finish the job on spec while you choose your favorite one.
This is a useful feature not only because it allows you to get a job done quickly, but because you can see how different designers interpret your brand. If you do multiple contests you can get a better idea of how top freelancers actually respond to pressure and what kind of work they produce in their first draft.
---
Other Options: Guru
If you want to expand your options as a freelancer it might make sense to take advantage of all the freelance websites we reviewed here. You might find employers that are loyal to each site so it makes sense to check each site as often as possible. It can take a long time to build up good reviews on each freelance website, but at the end of the day you will get more options for work.
For employers Guru doesn't really offer any advantages over the other freelance websites we reviewed. That said, some employers may have a personal preference for Guru.com or have a particular great freelancer that only works through guru.com.
In-Depth Review: Upwork vs. Freelancer vs. Guru
---
Size of Marketplace
All sites have massive numbers of clients and freelancers, but there will inevitably be overlap between them. In other words, many (or even most) freelancers will be on multiple sites. In order to cast as wide a net as possible without being overwhelmed, most freelancers will use the two largest sites.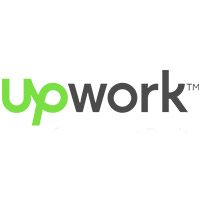 Upwork: After merging with Odesk, Upwork now has the second largest freelancer marketplace on the internet. Upwork currently has 10 million+ registered freelancers, and 4 million+ registered employers.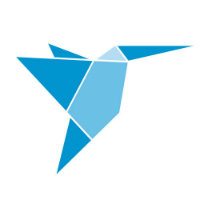 Freelancer
 currently has the  largest freelancer marketplace online with more than 19 million registered freelancers and employers.
Guru has the smallest marketplace with only 1.5 million registered freelancers and employers.
---
Price
All sites charge a very similar transaction fee for clients but have very different pricing for freelancers.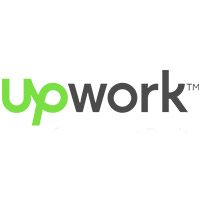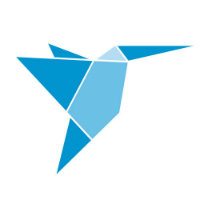 Freelancer charges a flat fee of 10% but requires freelancers to purchase "upgrades" in order to submit more bids and have their bids featured.
Guru also has a sliding scale, but their scale is based on the freelancers monthly fee. Employers pay no transaction fees at all if they use a check, echeck or wire transfer.
---
Ease of Use
Since our last buyer's guide was written, all sites have revamped their interfaces and are new all very easy to use. If I had one complaint, it would be that their interfaces are too minimal and many features are buried in submenus. Minimalism seems to be a growing trend in interface design so I can't really fault any of the sites for this, especially considering that this is what many users want.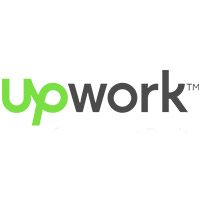 Upwork: On its website and app Upwork uses clean, minimal design that makes finding and using features very easy.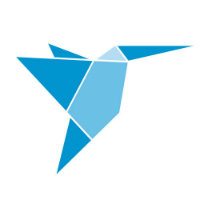 Freelancer also uses clean, minimal design on its website and app which makes navigation and getting tasks done a breeze.
Guru also uses a clean, minimalist design which makes routine tasks easy to accomplish.
---
Dispute Resolution
Payments are handled very similarly on all sites, but freelancer and guru both make you set up your payments in certain ways in order to use dispute resolution or arbitration. Both sites are upfront about these requirements, but there is a chance some users might miss the warnings and end up in a situation where dispute resolution is unavailable to them.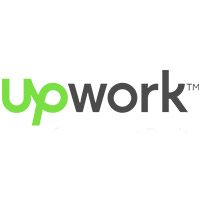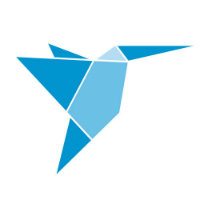 Guru's dispute resolution process is only offered if both parties agree to use their safepay program.
---
Customer Service
Customer support is one of those features that you never think matters until you need it.
As a test I tried contacting all companies at 8:00pm on a Thursday evening. On Upwork I was able to reach someone via live chat right away and reached a live human being on the phone after a few minutes navigating  their phone tree.  On Freelancer I was unable to find their chat support page, so I sent an email that was replied to around 5 hours later.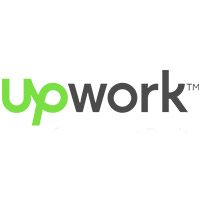 Upwork had the best customer service out of the three freelance websites by a long shot. They responded immediately when prompted for a chat and I was able to speak with a customer service rep on the phone after only a minute or two in their phone tree.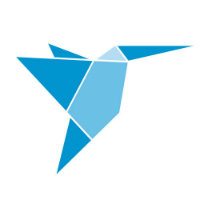 Guru doesn't offer chat support but getting someone on the phone was fairly easy. I was unable to find email support.
---
Online Reviews
Since all sites handle millions of users and transactions, online reviews can be a tricky way to judge freelance websites. Generally speaking, people only leave reviews when they are either very happy or very upset with their experience. No one runs to the internet to leave a review of an acceptable user experience.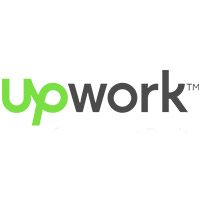 Upwork came away with a much higher rating than the other sites and had a much larger number of reviews.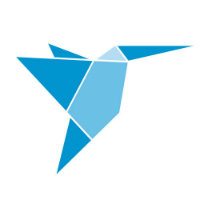 ---
Top Freelance Sites
Upwork, Freelancer, and Guru represent a wide range of functionalities of freelance sites. However, if you don't see what you want from one of the three above, here is a list of all the top freelance sites that we have reviewed.
| Freelance Site | Description |
| --- | --- |
| Upwork | Upwork is best for business owners who are looking for a wide variety of freelancers in different industries. Upwork is free to register, but they offer premium plans like Upwork Pro and Enterprise Pro. |
| Freelancer | Freelancer.com is a crowd-sourcing marketplace where businesses can post job ads, which freelancers can then bid on. |
| Guru | Guru.com is a freelancing marketplace where buyers can hire freelancers from various industries to perform certain tasks and jobs. |
| Fiverr | Fiverr is best for small business owners who need quick contracts from freelancers. Prices start at $5, but most freelancers on Fiverr have customized packages for their clients. |
| 99designs | 99designs is best for business owners who are looking for graphic, visual, and 3D designers. 99designs allows clients to stage contests for hundreds of designers who want a chance to show their work. |
| Simply Hired | Simply Hired is best for small business owners who want an quick and easy way to find appropriate matches for the positions they are hiring for. Simply Hired provides features like job postings, recommendations, and job matches. |
| Craigslist | Craigslist is best for small business owners on a budget. Apart from being a marketplace for real estate and ecommerce, Craiglist also serves as a platform for job listings for low prices. |
| Toptal | Toptal is best for business owners looking for developers, engineers, and financial analysts. Toptal offers hourly, part time, and full time pricing for their freelancers. |
| PeoplePerHour | PeoplePerHour is an outsourcing platform where small businesses can post ads for jobs or tasks that they don't have the bandwidth or desire to complete in-house. |
The Bottom Line
Since there are so many freelance websites to choose from, it makes sense to narrow your focus down to the top three. After extensive research, we found Upwork offers the best features for small businesses. Even though we recommend (and use) Upwork, freelancers may want to remain active on all three freelance websites in order to widen their net and get as much work as possible.