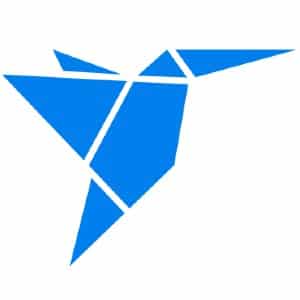 Freelancer.com is one of the biggest and most popular places for freelance work. It's won the Webby award for excellence on the internet 10 times, and we found it to be one of the top sites for finding freelancers. That's because it offers an excellent selection of freelancers in a wide range of fields and has an overall great user experience. Freelancer.com is free to post jobs or find freelancers; you pay a transaction fee when paying your freelancer.
What We Recommend Freelancer.com For
Through Freelancer.com, you have access to over 50 million freelancers in about 250 countries, regions, and territories, with specialties in over 1,800 skills, so it's a good bet you can find someone to do your job. It's built for the gig economy, making it a platform for users looking for project-based or contractual help rather than long-term employment.
In short, Freelancer.com is best for:
Finding international freelancers: Freelancer.com works with freelancers and businesses in some 250 countries, regions, and territories, making it an excellent choice if you are looking for workers in other countries or adding diversity to your talent pool. It ranked in our guide on top freelance websites.
Quick turnaround projects: If you are in a time crunch, Freelancer.com offers special posting for expedited projects or contests. It costs a little extra, but you get results in a day.
Confidential projects: Freelancer.com offers upgrades that allow you to require your chosen freelancer to sign an NDA. Besides that, you can also pay a fee to have your job post marked as "Private," which hides your post from search engines and those not logged in to the platform.
In the News:
Due to sanctions placed by multiple countries and the limitations by Freelancer.com's payment processing partners, it currently cannot provide services to freelancers or businesses in Donetsk People's Republic (Ukraine) or the Luhansk People's Republic (Ukraine). While it does not say it no longer supports businesses or freelancers in Russia, it does not pay out in rubles or accept Russian-issued cards. We were able to locate freelancers in Russia and other parts of Ukraine.
When Freelancer.com Is Not a Good Fit
Finding a virtual assistant: You can find a virtual assistant on Freelancer.com; however, the search system is more geared toward projects rather than longer-term secretarial help. Freelancers usually listed "virtual assistant" among other jobs like lead generation, data entry, and customer support. Check out our list of the best freelance virtual assistant sites instead.
Finding long-term employees: As stated, Freelancer.com is mostly used by freelancers looking for project-based work. If you need a full-time or long-term part-time employee, look at our best job posting sites.
Freelancer.com Overview
PROS

CONS

Worldwide pool of talent
Limited dispute resolution (only for Milestone payments and By Hour payments)
Allows clients to find freelancers through job ads or contests
Search features can be clunky
Job posts are free
Freelancers complain of scam jobs on the site
Multiple ways to evaluate candidates
Mobile apps have problems with logins, message functions
Milestone payment options
Freelancer.com Pricing
It is free to create an account and post jobs, but you will be paying a 3% processing fee upon paying your freelancer. Fixed-rate projects are paid out at the project's completion or at each milestone when on a project or contest. Hourly freelancers are paid weekly according to the hours they worked. You can have a combination of hourly and milestone work.
While posting jobs and contests costs nothing, Freelancer.com has some upgrades to streamline your search:
Recruiting Assistance (Freelancer.com helps you find a match): $9.50
NDA (Freelancer.com has a freelancer sign a nondisclosure agreement for you): $19.00
Featured post (prominent placement on the Featured Jobs and Contests page): $9.00
Urgent (Freelancer.com highlights time-sensitive projects): $9.00
Private (Hides project details from search engines and users that are not logged in): $19.00
Sealed (Hides freelancer bid information from other freelancers): $9.00
Same-day bids (Contest responses are returned to you in a day): $35.00
You can also opt to enroll in the Technical Co-pilot(TM) program. Through it, Freelancer.com takes charge of your project for you. It costs an additional $35 per hour and will have a project manager oversee your idea from design to completion. They will handle every step from hiring to ensure that the project meets your approval.
Freelancer.com Features
Setting up an account on Freelancer.com is easy. You can even sign up using a Facebook account. You can create your account before you start looking for freelancers or posting a job, or do it when you are ready to post the job or hire a freelancer. Take note that you can't communicate with a candidate until you have an account, but you can view all the profiles you like.
Once you have your account, you have access to all of Freelancer.com's features. Click below to learn more about each.
Freelancer.com says it offers the services of over 50 million freelancers for any size or budget across 1,800+ skills. To help make the search manageable, it offers nine parameters for search.
Begin on the home page with a general skill, like graphic design or data entry, then narrow it further from the choices on Freelancer.com's secondary menu. Alternatively, you can begin by location.
Next, you're taken to a search page where you can narrow your search further. As you set parameters on the left column, the results populate to the right.
Category of work: The drop-down menu of work gives general categories, like website design or data entry. We didn't always find them pertinent to the skill. For example, Legal showed up as a category of work under Graphic Design.
Skills: This list is long and not well organized, but Freelancer.com offers suggestions, or you can type in the skill you want.
Countries: If you want to limit the location, you can select a country. Choose one at a time—your choices populate at the top of the screen with the skills.
Specific location: If you need local help, you can put in a city, state, zip code, or even an address and it shows you freelancers in your area. Freelancer.com confirms the local addresses of freelancers.
Exams: Freelancers can take exams on skills from English to PhP to prove their capability. You can search for these. It's a great way to make sure you have someone qualified.
Rates: If you prefer to pay by the hour, you can set a range. Projects can also be paid by milestones or completed work. In that case, you leave this blank.
Star rating: Freelancers can get user reviews, which include a star rating. You can narrow your search to freelancers that have earned a certain star rating or higher.
Online chat: If you want to reach out to a freelancer right away, the search engine lets you look for those that are online. You can then go to your dashboard and contact them for a chat.
Recruiting Assistance
If you're in a hurry, aren't quite sure what you need, or are just concerned about picking the best freelancer, then you can use Freelancer.com's recruiter assistance program. Recruiters are available 24/7 to help you find the perfect candidate. It costs $9.50 per project.
Once you post a brief, you can choose to use the recruiting program. A recruiter will contact you to get more details, help you perfect your brief, interview talent for you, and present you with a shortlist. Once you've made your hire, your recruiter sets you up with the milestones for getting the project done.
Freelancer.com API (Beta)
If you hire freelancers regularly and don't want to go through the hassle of logging into Freelancer.com each time, take advantage of its API. You can integrate Freelancer.com into your recruiting software. This program is still in Beta, but some companies are using it successfully.
---
If you have a job and want to have freelancers come to you, you can post a job or a contest. The difference is that with contests, the freelancer submits an entry that meets your specifications, whereas a job posting generates bids but no drafts of the project.
The process is the same for both. Begin by clicking the Post a Job button and follow the wizard as it leads you through the steps. Alternatively, you can submit your project via text. Once you've put in the details, it will ask if you want to upgrade with one of Freelancer.com's many extras. There's no obligation—you can post a job for free on Freelancer.com.
Finally, it gives you the option to invite certain freelancers to bid on your project. This helps when you have a favorite freelancer who might be a good fit, but you aren't sure enough to hire them outright.
Photo Anywhere
Do you need a specific photo for your website or advertising? Freelancer.com has a program called Photo Anywhere. Through the app, you request a photo by object and location, adding instructions for the photographer (such as time of day, etc.). One of the active 50 million freelance photographers can take the photo and send it to you through the app within 48 hours. Prices start at $35 for a package, and you can offer a bonus to attract more participants.
---
Once you have a shortlist of freelancers, you can do a deeper dive to evaluate them. Freelancer.com offers multiple tools for evaluating the qualifications of a candidate.
Earnings History
The freelancer profile includes a chart reflecting their earnings. This speaks to their success in a project as well as gives a hint on their price ranges. This chart only shows their earnings through Freelancer.com, of course.
Verifications & Certifications
You can find a list of all the freelancer's certifications on their profile. In addition, Freelancer.com provides some personal information on the freelancers through its verification list. The list includes the following:
Preferred Freelancer: Member of Freelancer.com's elite freelancer list
Identity Verified: ID verified through birth certificate and proof of address
Payment Verified: Has a valid method of payment
Phone Verified: Has a valid phone number
Email Verified: Has a valid email address
Facebook Connected: Has a valid Facebook account where you can contact them
Reviews
Once a freelancer completes a project, their client can leave a review with a star rating and comments. It's a good place to get a better feel for the freelancer and what to expect from their work.
Preferred Freelancer Program
Like many freelance job sites, Freelancer.com has a preferred program for its top 3% of freelancers. Freelancers need to apply for this, and in return they get special consideration, such as working with recruiters.
Freelancers for this program are chosen by skill, service, excellence of portfolio, certifications, and more. They also need to take an entrance exam and have a great track record with their customers.
---
Freelancer.com does not stop at helping you find freelance talent. It offers tools to assist you through every step of the project, from communicating your needs with a freelancer to paying them for a job well done.
Messaging Freelancers
In addition to being able to chat with a freelancer before hiring, you can message them from within your software to discuss progress. The messages are kept in your inbox and are searchable by name. You can also do a video call with your contracted freelancer.
For convenience, only freelancers to whom you award a project can contact you unless you reach out to a bidder yourself after the project is awarded.
Milestones
For projects that are not paid hourly, Freelancer.com recommends milestones. You link the milestones and specific payments to your account balance or payment method. Then, the amounts are paid out to the freelancer as they achieve the goals such as submitting a first draft, loading a website page, or completing a certain percentage of a project. This system helps protect the freelancer and you, the client. You cannot use the Dispute Resolution system for project-payment work unless you create milestones.
As a freelancer completes a milestone, you have the choice of accepting it and releasing payment, canceling it, or disputing it. You can also select a partial payment. The remaining amount to be paid will still be shown. This could be useful if you want to reward excellent work, or the freelancer needs an advance such as to buy materials or tools to complete a milestone.
Time Tracker
If you pay your freelancer hourly, then the Time Tracker tool makes it simple to monitor their hours and pay them accordingly. Like some other freelance websites, Freelancer.com also takes screenshots of the freelancer's computer while they are on the clock so you can see what they are doing on a project. Freelancers can manually log in time not spent on the computer such as for phone calls or out-of-office work. It also lets them file share such as for showing progress on a document they are editing.
If you have weekly billing set up, the hours are automatically generated into payment at the end of the billing cycle.
Technical Co-pilot(TM)
If you lack the time or expertise to manage a project you need, Freelancer.com's experts can do it for you. You work with a Technical Co-pilot(TM) to discuss the parameters of what you want built, and they take it from there. They can break your project into tasks, set specifications, hire freelancers, and execute the project. It includes an NDA and IP transfer documentation. (With regular job posting, you'd pay for these extras.)
They keep you updated per a schedule you set—daily, weekly, or by milestone. When a milestone is reached, you have 48 hours to examine the work, provide critiques, and accept it. Once a project is complete, your Technical Co-pilot(TM) will demo a walkthrough of the project for you and pass on all the source code and original documents.
---
You can pay a freelancer in full at the end of a completed project, but Freelancer.com recommends paying by milestone or hourly. These methods allow you to pay intermittently throughout the project and are protected with dispute resolution. Freelancer.com pays out in over 39 currencies.
By Milestone
To use Milestones, you need to put money in escrow or connect the project to a verified payment method like a credit card. When you release a payment, it means you are completely satisfied with the progress or deliverable thus far. It allows the freelancer to continue to the next step.
If you or your freelancer reside in California, project money must go through an independent licensed escrow payment service. Freelancer.com uses Escrow.com, which is owned and separately operated by the Freelancer group. You do not need to create an Escrow.com account, but you will need to fill out a profile and agree to the general escrow instructions and Freelancer.com user agreement. Learn more at the Freelancer.com help center.
By Hour
Hourly projects are paid out once a week. You can set a maximum number of hours to pay for each week; otherwise, it defaults to 168. You also set the hourly rate as agreed upon with your freelancer. Freelancer.com gives you the option of approving hours worked. As with Milestones, you also need a verified payment method.
Invoices are generated each Monday according to the hours set in the Time Tracker. These are paid every Wednesday (in your time zone) along with any milestone payments. Since hourly projects are managed through Milestone Payments, you also have the advantage of dispute resolution if needed.
---
If you are not satisfied with the quality of work or the progress that your freelancer is making, your first step is to discuss it with the freelancer. You can use the messaging tools Freelancer.com provides. If you cannot come to a resolution, however, you can use the Dispute Resolution tool.
There are four stages to the dispute management process:
You or your freelancer initiates the dispute.
Both parties enter the dispute and try to work it out. This is when you submit evidence and make arguments.
If you or your freelancer refuse to settle the dispute, one starts to move to arbitration by paying the arbitration fee. This is the last chance to resolve the issue or present evidence.
Both of you pay the arbitration fee, and the dispute is forwarded to a dispute team that makes the final decision. There are no appeals.
Arbitration fees are 3% of a project ($3 for fixed-priced projects) or 3% of each hourly payment you've made to the freelancer.
---
If you are working with a steady stream of freelancers, then the Enterprise Plan may be just what you need. While it has no extra charges for access or job posting and no monthly fees or subscriptions, you do pay a higher commission and pay for upgrades. If you are commissioning to a certain volume, however, these are waived. Get in touch with one of Freelancer.com Enterprise Plan's team members for more information.
You will have access to curated and vetted talent in over 2,000 skills. You can also create your own cloud of trusted freelancers to work with on a regular basis. You still have access to Freelancer.com's other programs like Recruiting Assistance and Technical Co-pilot(TM). The enterprise program also offers InSource, a cloud workforce platform that integrates with vendor management systems. (There may be an additional fee for this.)
---
Freelancer.com has a mobile app that works for both freelancers and clients. The features are similar to the web version. You can search for freelancers, look at profiles, set up job ads or contests, hire, and communicate with your freelancer. You can also access your account to see projects in progress, account information, and the like.
Reviews of the app are divided between the app itself and Freelancer.com's service in general. After weeding out those involving the service, we found that most users on Google had problems with the app failing to load, not loading attachments, and other intermittent issues. Freelancer.com updated this app in early March and has apparently been struggling with it ever since.
The iOS version has much higher ratings, but the last posted review was in October 2021, and the two reviews addressing the app itself were not complimentary. In fact, one person asked why Freelancer.com didn't take advantage of its own system to hire someone to fix the app.
---
Security: Freelancer.com has an interesting approach to security. In addition to the standard measures, it rewards hackers who identify weaknesses in its system. Hackers need to have done no harm, of course, and report their finding with a proof-of-concept of demonstrations of the vulnerability. Learn more on its website.
Freelancer.com Ease of Use
Illustrated how-to articles (some video)
Easy user interface
Search functions are thorough but not always easy to use
Dispute system limited
24/7 help (email or chat)
Overall, we were pleased with Freelancer.com's ease of use. Posting a job was very easy, and the tools work similarly to other freelancer sites, so there are no surprises.
We were not as impressed with the search functions for finding freelancers as we were with other freelance job sites. All the parameters, including locations, are posted at the top, which was confusing when we had scrolled too far down the list of search tools. (For example, when we added a location, which is toward the bottom of the long list of parameter choices, we did not see that it had been added until we scrolled to the top of the page.)
We also had a hard time getting back to an original search after clicking away, so we recommend opening new tabs when you want to examine a freelancer profile or try a different skillset.
The knowledge base is top-rate, with detailed how-to articles, illustrations, and short video demonstrations. Support is available 24/7 by email or chat. For chat, you need to be logged in, and it takes you through a bot first to see if it can answer your questions from the knowledge base.
What Users Think About Freelancer.com
Freelancer.com has two different users: freelancers and businesses. At a glance through Freelancer.com's reviews, users on both sides enjoy its intuitive interface, as well as the breadth of opportunity it provides. Unfortunately, scam jobs seemed prevalent. This makes it difficult for freelancers to select valid jobs and hurts businesses because freelancers are unavailable (due to innocently working a scam job) or wary.
Business users generally praised Freelancer.com. Many freelancers' reviews praise it as a great place for beginners to work, although some users complained about the number of inexperienced freelancers on the site. As such, to find skilled candidates, we recommend using the evaluation tools provided by the website.
One user on Trustpilot warned readers to not believe the high ratings, and indeed, many seem like spam—5 stars with no explanation. However, the non-spam reviews, especially in 2022, thanked specific customer service reps for their assistance in solving a problem. This speaks well for customer service, but it does beg the question of why so many people need to contact customer support in the first place. (Most reviewers did not leave details about their problem.)
The low-score reviews mostly came from freelancers who claimed they did not get paid by clients and Freelancer.com did not support them.
G2 Crowd: 3.9 out of 5 stars, 70+ reviews
Trustpilot: 4.6 out of 5, more than 10,300 reviews (mostly one-sentence thanking customer service for resolving an issue)
Trustradius: 8.9 out of 10, about 10 reviews (Newest review is 2018)
| Customers Like | Customer Complaints |
| --- | --- |
| Good customer support | Many users had software issues that required customer support |
| Easy-to-use interface | Numerous scam jobs present in the system; freelancers said customer support did not help them with nonpaying clients |
| Flexible payment options | Some complaints of poor candidate choice (underskilled freelancers) |
Freelancer.com Alternatives
| | | |
| --- | --- | --- |
| | | |
| Best for: Companies that work with freelancers regularly | Best for: Clients looking for an established and affordable platform | Best for: Inexpensive freelance work on a by-project basis |
| Transaction fees: 5% | Transaction fees: 2.9% per invoice | Transaction fees: 3% |
| Freelancer fees: Varies | Freelancer fees: Varies | Freelancer fees: Starting at $5/project |
| | | |
If you're unsure Freelancer.com is right for you, see how it compares with our recommendations on the best websites to hire freelancers.
Bottom Line
With over 50 million freelancers from 245+ countries, Freelancer.com is good for finding talent across the globe for just about any project while sticking to your budget. Search for freelancers, set up a project or contest, or have its specialists find your talent or even manage your project for you. It's free to get started, and the transaction fees are reasonable. Go to Freelancer.com and get your next project started.
You May Also Like