A freight broker taps into a huge network of freight carriers to find you the best rate for your freight shipments. We looked at popular options FreightPros, uShip, and Redhawk Global to determine the best freight brokers by examining customer service, small business accessibility, price, and ease of use.
FreightPros claims our top spot for consistently delivering affordable and accurate freight quotes, and their customer service is fast, responsive, and knowledgeable. FreightPros also scores a whopping 9.1 out of 10 stars in TrustPilot's customer reviews, so it seems we're not alone in our assessment. Visit FreightPros to get a free quote.
Best Freight Broker Companies 2019
| | FreightPros | uShip | Redhawk Global |
| --- | --- | --- | --- |
| General Pricing | Competitive | Lowest | Competitive |
| Billing Options | Credit card or Net 15 with approved credit | Credit Card | Credit Card or Net 15 with approved credit |
| Account Setup | Automatically created when you ship | Created for quotes | Created for quotes |
| Website Ease of Use | Medium - lots of features | Easy - simple for shipping beginners | Medium - lots of glossaries and FAQ sections |
| Number of Carriers | 50+ national & regional carriers | 788,000 major, independent & specialty providers | 50+ national & regional carriers |
| Freight & Service Types | LTL, FTL, rail & various specialty freight | LTL, FTL & various specialty freight and small transport services | LTL, FTL, rail & various specialty freight |
| Online Resource Rating | Excellent | Excellent | Good |
| Online Resources Available | Blog, e-books & state guides | How-to videos, blog & mobile app | FAQs, state regulations & shipping guides |
| Customer Support | Phone, email & online form | Phone & online form | Phone & online form |
| Support Hours | Mon-Thurs 7am - 6pm CST, Fri 7am - 5pm CST | Mon-Thurs 7am - 7pm CST, Fri 7am - 5pm CST, Sat 10am-4pm CST | Mon-Fri 8am - 6pm EST |
| Quoted Price in Test | $399 | $322 | $361 |
In our review of the best freight brokers, we use several freight shipping terms and processes, like LTL (less-than-load), FTL (full-truck-load), and many more. If you're unfamiliar with these terms, our comprehensive LTL freight shipping guide walks you through everything you need to know to get started.
FreightPros: Best Freight Broker for Small Businesses

We chose FreightPros as our top freight broker for small business because they delivered low quotes along with great customer service every step of the way. Their professed focus is serving the freight needs of small business owners.
Whether you have one or 10 dozen shipments in their system, FreightPros delivers account management-level service at every step. Our other top picks offer good customer service too, but not to this level for the small shipper. Redhawk Global, a traditional broker like FreightPros, is a larger outfit, so their reps juggle more accounts. UShip is an exchange, not a traditional broker, so it's a more DIY system compared to the other two.
FreightPros breaks away from the pack by proactively overseeing your freight bookings from pickup, throughout transit, and to delivery. This is an area where our other top picks can leave you hanging. FreightPros tracks every shipment in their system to pinpoint and resolve transit and delivery issues the moment they pop up. This saves you time, headaches, and unexpected costs.
Customers rate FreightPros an impressive 9.1 out of 10 stars on TrustPilot, which is quite a feat since shipping freight involves many moving parts. "No surprises" was the consistent theme in user reviews, which is not very common in this industry with all of the moving parts involved in quote estimates and pickup and delivery times. Having a "no surprises" reputation in this industry says a lot about a freight broker's commitment to service, from pickup through delivery. It's FreightPros proactive approach that makes this possible.
When creating accounts to receive freight quotes, FreightPros was the only company to proactively call and leave personalized messages to get to know my business, including what I was shipping and how to ship it at the lowest cost. UShip's knowledgeable reps will assist, but they don't develop account relationships like our other top picks. Plus, uShip's prices are based on shipment size and weight only, unlike the other two that use goods-based pricing which can, in some cases, be more flexible.
Both FreightPros and Redhawk Global know their freight carriers and include only those that are a good match to your needs in your quotes. They also will advise you in cases when the cheaper option may not be the best for your specific shipment. This is unlike uShip, which leaves the carrier choices to you. However, their detailed customer reviews of carriers are helpful in making wise choices.
Like uShip and Redhawk Global, FreightPros has terrific online tools for quoting, booking, and tracking your freight loads. And like Redhawk Global, they'll also handle it all for you if you prefer. This is a very nice feature that allows you to be as hands-on or hands-off as you wish. Of the three, only uShip doesn't give you a full-service option.
UShip: Low-cost Freight Exchange for Experienced Shippers
UShip is the technology-driven new kid in town, and is quite likely the wave of the future when it comes to managing small business freight needs. Unlike FreightPros and Redhawk Global, uShip isn't a traditional freight broker. It is an online freight exchange, which gives you direct access to a full network of carriers without going through a freight broker.
UShip works with many small and independent carriers. For our test quote, one of these smaller carriers provided the lowest price by around $40. It's possible to save money by shipping with uShip, but there are greater risks involved. If you are a DIY type or an experienced shipper, try uShip. But if you prefer hands-on freight account management and personal service, go with our traditional broker picks.
UShip was the only freight broker that did not follow up my quote request with an email or phone call. If you're looking for a dedicated account rep or someone to handle the freight process for you, a traditional freight broker like FreightPros or Redhawk Global would be a better choice. But, the site was the easiest to navigate and there are helpful videos and blog posts to steer you through the process.
One thing that sets uShip apart from traditional freight brokers is that all freight rates are based on your shipment's size and weight only, which is called dimensional pricing. Our other top picks use the more traditional rating methods (called NMFC classing), which bases most freight rates on the type of goods being shipped.
The benefit of this is that uShip won't add a freight reclass upcharge to your bill, which can happen with goods-based pricing. However, good freight brokers like FreightPros and Redhawk Global know how to prevent reclass upcharges.
With uShip, you have to make the carrier choices, book your shipments, and track delivery yourself. Plus, since your rate is based on size and weight, this must be accurate to avoid additional charges upon shipment. Learn how to measure and weigh your freight in our freight quote guide. Once you have your shipment details, uShip's easy-to-use online tools, in-depth carrier reviews, and handy mobile app make the DIY shipping process as hassle-free as possible.
Redhawk Global: Traditional Freight Broker for Experienced Shippers


Redhawk Global, like FreightPros, is a traditional freight broker. It's a large, full-service freight broker and end-to-end logistics provider. Whatever you need to move, wherever you need to move it, Redhawk Global can get it there, and Redhawk Global is the online tool that makes it happen.
Redhawk Global didn't take the top spot for one reason: they're a big outfit and their reps handle many accounts (some very large). By comparison, FreightPros is more focused on supporting a small business owner's day-to-day shipping needs. FreightPros is the best choice for someone just starting out.
Like our other picks, Redhawk Global provides shippers of all sizes with great online freight quoting, booking, and tracking tools. But unlike FreightPros, Redhawk Global typically leaves it up to you to follow up on shipment status and deliveries. However, you can specifically request freight tracking support and Redhawk Global reps will assist, unlike uShip. But don't expect the same proactive, hands-on, day-to-day account management approach that FreightPros provides.
That said, the account reps at Redhawk Global are top-notch and have expertise in moving all types of freight. They offer great shipping guidance and will do anything you ask, like create shipment paperwork or track freight in transit. Here, both of our traditional brokers top uShip which, as an exchange, leaves this up to you. That said, it's still something you have to request of Redhawk Global, unlike FreightPros, which makes it an integral part of their small business account services.
In-depth Freight Broker Review: FreightPros vs UShip vs Redhawk Global
Price is an important factor when choosing a freight broker. But, there are other factors to consider, such as website ease of use and the level of customer service each solution provides, which can impact your final decision. In this section, we'll review pricing, billing options, website ease of use, number of freight carriers available, freight and service types, online tools, and customer service for each of our three freight broker solutions.
Pricing & Freight Quote Comparison
If you're new to shipping freight, there's one thing you need to know. Freight costs are moving targets. Freight prices, called rates, fluctuate almost daily based on the supply and demand of available truck space across the nation. Fluid factors like fuel costs and even weather conditions affect pricing, too. This is why the rate you get today may not be the same next week, even if your shipment is identical.
To this, we'll add the way the freight business works. Freight brokers and exchanges tap into freight carriers' wholesale rates, which is pricing not offered directly to most shippers. Brokers and exchanges then add a percentage, essentially their service fee, to wholesale prices to provide shippers a final rate. What you get for this is, usually, a cheaper price than you would have paid working direct with the carrier. Plus, you get an experienced pro in your corner, working for you.
Because of the fluidity of freight rates, it's hard to identify one broker or exchange as being higher- or lower-priced than the others on each and every shipment. So for this guide, we test-quoted several shipments and looked for price, carrier, and delivery time consistency. In general, all three of our top picks are close in price, with uShip offering some of the lowest prices because they have more carriers.
Here's the shipment I used to illustrate the rate comparisons below:
A 1-pallet shipment
Measuring 44 inches x 48 inches x 60 inches
Weighing 285 pounds
Freight class 150
Goods shipping: plastic plates and bowls
Business to business
Liftgate service at pickup
Traveling via standard freight from Houston (ZIP 77429) to Los Angeles (ZIP 90025)
Goods valued at $2,200 (no additional insurance requested)
One note before we continue: It costs nothing to get freight quotes from different brokers and exchanges, just as I did. Shopping around gives you negotiating power and ensures you always get the best rates from the brokers you use.
FreightPros Sample Freight Broker Quote
For this particular shipment, FreightPros ended up being the most expensive quote. We always recommend shopping around for the best quotes, and using that information to help negotiate the best rate with your dedicated account representative. We did not do that here so we could show you the rates that come up when filling out the online form:
UShip Sample Freight Broker Quote
In this scenario, uShip has the lowest quote. UShip partners with hundreds and hundreds of smaller carriers. FreightPros and Redhawk Global are more selective with who they work with. In this case, the least expensive option was through a carrier that the other two brokers don't seem to work with.
Redhawk Global Sample Freight Broker Quote
In this sample, Redhawk's lowest quote came in right between uShip's and FreightPros':
Freight Broker Billing Options
Traditional freight brokers FreightPros and Redhawk Global let you open a billing account to pay via check, or you can pay using your credit card per shipment or per statement. Monthly billing options are handy if you ship in volume. UShip is an online-only exchange and all shipments are billed via credit card when you book your shipment.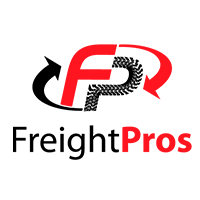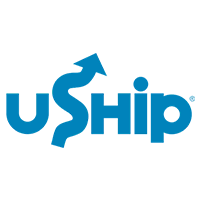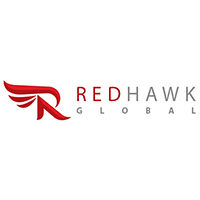 ---
Freight Broker Website Ease of Use
UShip tops the pack here. Their website is completely geared to the freight shipping newbie. The online quote process is very intuitive and walks you through every step from quote, to booking and scheduling a shipment, to printing paperwork, to tracking. Plus they have a full-featured mobile app.
Our two traditional freight brokers, FreightPros and Redhawk Global, offer very complete online freight shipping tools, too, but there is a learning curve to their systems. I personally found FreightPros easier to navigate. In both cases, their excellent account reps will train you or your staff in their use.
FreightPros Website Ease of Use
FreightPro's website is modern and informative with plenty of shipping how-to resources. Online shipping tools support a huge range of shipping needs and FreightPros free quote tool is straightforward and easy to use. Here's a look at the first step of the quote entry screen:
UShip Website Ease of Use
UShip's online freight management technology tops the traditional freight brokers' online tools. Modern web design and a very intuitive, beginner-friendly interface makes uShip's website the hands-down winner of the three. They make it pretty darned easy to get started:
In addition, uShip has a full-featured mobile app that lets you quote, book, and track your uShip shipments on the go: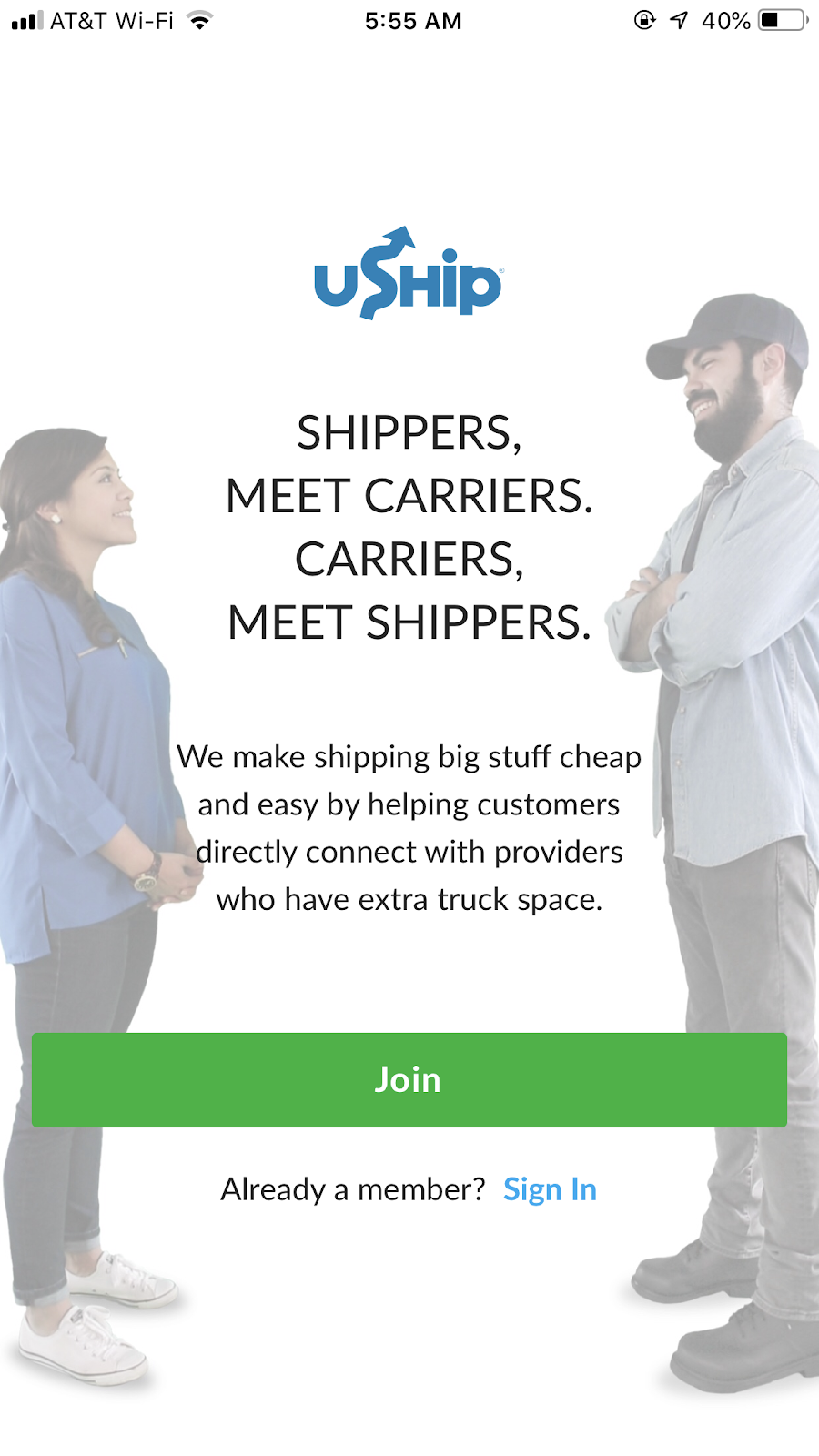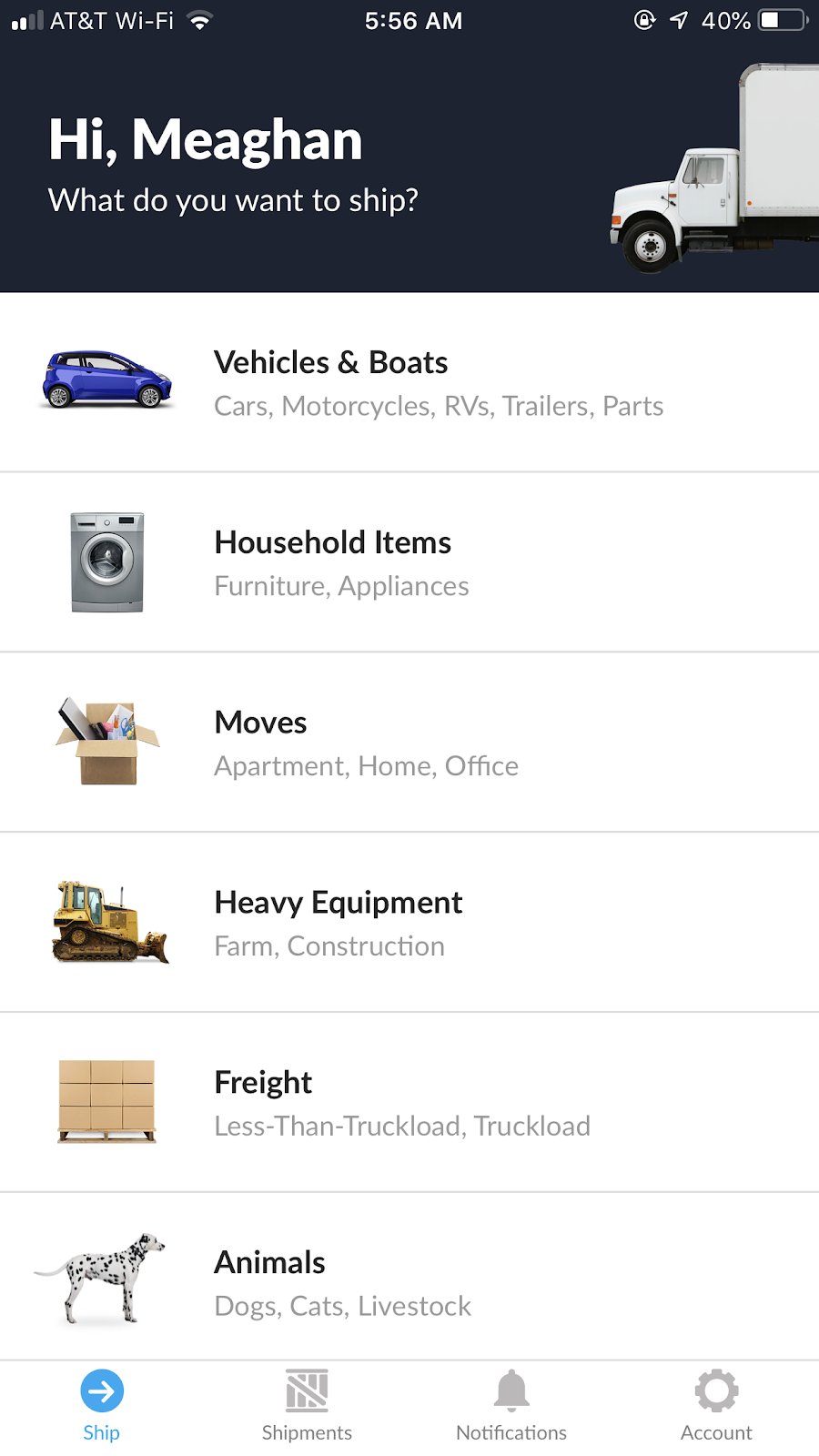 UShip's mobile app makes it easy to ship from anywhere
Redhawk Global Website Ease of Use
Redhawk Global's website is great and very helpful with plenty of shipping how-to resources. Their online shipping management platform is very powerful with many advanced bells and whistles, and it was recently updated to be more modern-looking and intuitive. There are, however, a few pages and features that have yet to be updated. You'll know immediately when you find them.
Number of Carriers for Each Freight Broker
Traditional freight brokers like FreightPros and Redhawk Global operate through a network of 50 or so major nationwide and regional freight carriers. UShip is different. Being an exchange, it taps into the same carrier networks plus lists thousands and thousands of independent and specialty shippers across the nation. So if you need to ship something unusual, try uShip first.
FreightPros
More than 50 major nationwide and regional freight carriers.
UShip
More than 778,000 service providers, including major freight carriers, independent haulers, and specialty shippers.
Impressed? Remember, uShip is different than traditional freight brokers. As an online exchange, independent shippers of all types and specialties can list their services on uShip. So if you specialize in transporting kittens between Detroit and Chicago, you can list your service on uShip. That's why uShip has far more providers listed than our other top picks.
It's also why uShip is the first place to look if you need a specialty service, like kitten transport. Seriously:
Redhawk Global
More than 50 major nationwide and regional freight carriers.
Freight & Service Types
Our two traditional freight brokers, FreightPros and Redhawk Global, are full-service logistics providers. They offer virtually every freight service imaginable, including everything from single pallet LTL shipping, to refrigerated trucks, to FTL full truck loads, and even rail containers. UShip offers a full range of truck freight options, but not the rail and container services that traditional freight brokers support.
FreightPros Freight & Service Types
Like all traditional freight brokers, FreightPros can figure out how to get just about anything from point A to point B:
UShip Freight & Service Types
UShip lists all types of freight and specialty transport throughout the U.S. and Canada. From heavy equipment to a basket of kittens, you can access a carrier or specialty provider that ships just about anything:
Redhawk Global Freight & Service Types
Like FreightPros, Redhawk Global is a traditional freight broker and offers a full range of logistics, delivery, and transportation services from truck to rail:
Freight Broker Online Resources & Tutorials
There's a lot to learn in the world of shipping, and all three of our top picks offer a wealth of information to help you navigate this ever-changing field. Of the three, FreightPro's video bank, e-book library, and blog are the most informative and accessible resources for the small business freight shipper. But, the other also two have plenty to offer.
FreightPros Online Resources & Tools
FreightPros offers great, updated industry information and shipping tutorials to guide the small business shipper every step of the way:
UShip Online Resources & Tools
UShip is another rich resource for the shipping newbie. Their online resources mostly consist of traditional blog posts covering business shipping, case studies, industry trends, and company updates. While helpful, they are not quite as detailed as FreightPro's guides and e-books for the shipping newbie:
Redhawk Global Online Resources & Tools
Like FreightPros, Redhawk Global offers great, updated industry information on their website and covers just about every shipping topic that could possibly affect your business. However, their delivery is a bit formal and big-business-speak than FreightPros and uShip's more personable approach to information sharing:
Freight Broker Customer Support
All three of our top picks offer excellent customer support with experienced freight industry professionals available to assist via phone, email, and online form: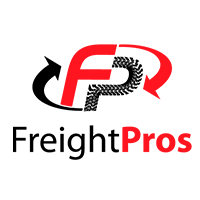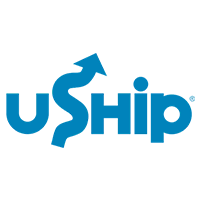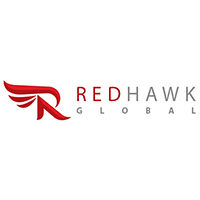 ---
All Freight Broker Options
Our top picks met or exceeded every requirement in our freight test and service reviews, but they're not the only top-quality players in the field. It can't hurt to shop around to see which service provides the best prices for your specific shipping needs. Remember, it costs nothing to get freight quotes from different brokers and exchanges.
Top 7 Freight Broker Options for Small Business
| Software/Service Name | Good For | Description | Customer Reviews |
| --- | --- | --- | --- |
| | Regular shippers & those needing full logistics solutions | Small business-friendly broker with excellent customer service | Great |
| | New & occasional shippers | Tech-savvy freight exchange on user-friendly platform | Good |
| | Regular shippers with established businesses | Freight solutions for occasional, daily, and enterprise shipments | Good |
| | Shipping unique items inexpensively | Freight exchange similar to uShip, but without app | Good |
| | Enterprise-level logistics | Freight broker with tools for occasional, daily, and enterprise logistics | Great |
| | Shippers needing full logistics | Top broker with suite of tools for regular shipments | Good |
| | Businesses frequently shipping large loads | Top freight broker for daily or enterprise-level logistics | Mixed |
Bottom Line
Managing logistics can be challenging, but the services of a good freight broker or freight exchange will help you save money and eliminate surprises. There are so many different elements that go into shipping quotes that they are essentially moving targets. This is why if you plan on shipping regularly, it is best to work with a company that provides great support and service that you can trust.
The best freight brokers, like FreightPros, are first and foremost service providers, so take advantage of what they have to offer. In addition to competitive and accurate prices, FreightPros has unparalleled customer service that will help handle your shipments from end to end. Instead of simply connecting you with a carrier, FreightPros works to ensure your products are transported efficiently, safely, and on time. Visit FreightPros to get started.