Third-party logistics (3PL) companies handle outsourced logistics functions for client businesses. Inbound and outbound shipping, freight and parcel distribution, and import/export services are a few of the many services that 3PL companies provide. We reviewed top 3PL companies across all operational areas and settled on 5 top picks that cover every small business 3PL outsourcing need.
Best Third-Party Logistics (3PL) Companies for 2018 – Summary Table
| 3PL Company | Best for |
| --- | --- |
| ShipBob | Small business ecommerce & crowdfunding order fulfillment |
| FedEx Supply Chain | Businesses needing a full range of transport, fulfillment and reverse logistics solutions |
| Whitebox | Manufacturers and brands selling on Amazon & other channels |
| RedHawk Global | Small businesses managing inbound & outbound North American freight shipping & bulk distribution |
| DB Schenker | Small businesses managing overseas import/export freight shipments |
Click here to learn more about how we evaluated the best 3PL companies.
Best 3PL Company for Ecommerce & Crowdfunding: ShipBob

ShipBob tops our list of small business ecommerce 3PL fulfillment companies for several reasons, but one really stands out: It operates a nationwide network of warehouses. With warehouse locations near the country's major population centers, ShipBob is able to deliver orders to most US buyers within 1-2 days, just like the internet's biggest names. Plus, orders don't have to travel as far which dramatically reduces your shipping costs. This allows you to charge lower shipping fees and attract more buyers.
Most fulfillment companies with nationwide distribution networks service only larger clients, but not ShipBob. If you sell as few as 100 orders per month (that's just 3-4 orders per day), ShipBob is happy to talk with you. That alone puts it at the top of small business fulfillment stack, and other factors move it soundly into first place. Add to that ShipBob's quick integration with virtually all top online sales channels and intuitive seller portal, and it's an ideal 3PL company for small ecommerce sellers.
What ShipBob Can Do for Your Business
Like all 3PL fulfillment companies, ShipBob stores and manages your inventory, pulls and packs products, and ships orders to your customers. What makes ShipBob stand out from the rest of the ecommerce fulfillment crowd is its personalized handling of small business accounts and ability to meet specific needs with a customized solution, this can include:
Targeted warehouse locations — ShipBob tracks where your order ship and positions your stock in the nearest warehouse. This is where ShipBob's standout nationwide warehousing network comes into play.
Batch shipping — If you don't ship daily but instead ship a group of orders all at once, like for a crowdfunding project, ShipBob delivers.
Ecommerce integrations — ShipBob integrates with top ecommerce shopping carts, seller marketplaces, and crowdfunding platforms to download orders and upload tracking data.
Intuitive client dashboard — See everything that's happening with your stock, sales, and orders, regardless of where they originate, in ShipBob's centralized dashboard
Inventory forecasting — ShipBob's dashboard gives you the tools to see what's happening with your stock. Detailed data tells you what's selling, what's not, and when it's time to buy.
Discounted shipping rates — ShipBob negotiates extremely low rates with all major parcel carriers and passes those rates on to its clients.
Free perks — Unlike many small business fulfillment 3PL services, ShipBob handles your returns and provides basic shipping boxes with no added costs.
The biggest perk is that ShipBob positions itself as your 3PL fulfillment business partner and understands that their success is connected to yours. This is a very important piece of the 3PL fulfillment puzzle, especially for smaller businesses that don't have budgetary or human resources to spare. When you hand your fulfillment operations over to ShipBob, you know it's being done right, freeing you to focus on business-building tasks.
What ShipBob's 3PL Ecommerce & Crowdfunding Services Cost
Rather than applying a blanket fee structure to all clients, ShipBob customizes a fulfillment program with fees based on your specific storage, packing, and shipping needs. That said, there are a few set charges for certain tasks:
ShipBob 3PL Fulfillment Services & Fees
| Fee | Amount | What it covers |
| --- | --- | --- |
| Receiving fee | 35 | Per-shipment fee covers receiving, unpacking, and checking-in your inventory shipments into ShipBob's warehouse |
| Storage fee | $5+ | Monthly storage fees are charged per bin or per pallet, starting at $5/month per sku for a bin location |
| Fulfillment costs | Per quote | This customized pricing covers the picking, packing, and shipping costs for your specific products |
| Standard boxes | No charge | ShipBob doesn't charge added fees for shipping boxes |
| Returns | No charge | Returns are received, processed, and restocked for free |
Unlike other small business ecommerce fulfillment 3PL services,
ShipBob
doesn't deal with fussy add-on fees like per-item pick fees, per-box fees, and return fees. Instead, ShipBob rolls all of its fulfillment tasks into a per-shipment charge that's based on the actual cost of shipping the order to your customer.
ShipBob even goes a step further and helps you minimize per-shipment rates by thoroughly auditing the items you're shipping to determine the lowest-cost methods. Then ShipBob gives you a realistic idea of your per-shipment costs by estimating the cost of shipping an average order to different locations. This way, you don't have surprises at the end of the month. Another plus, as your sales volume increases, your per-shipment rates typically drop.
In the end, instead of paying per-this and per-that fees, with ShipBob, you pay for 3 things: Inventory receipt, monthly storage, and a per-shipment fee based on the actual shipping cost of each order. That's it.
What's Missing from ShipBob's 3PL Services List
ShipBob accommodates international shipping but doesn't operate warehouses overseas. So, international orders ship from the US, generally via DHL. For most small online sellers that don't actively seek international sales, that's not a problem. But if you're actively moving into overseas markets, a 3PL company that operates international warehouses, like FedEx which we discuss below, is a better solution.
Also, ShipBob isn't an Amazon Prime-certified fulfillment company. It does connect to your Amazon seller account to fulfill your Amazon orders, but it doesn't guarantee the Prime delivery times, so your Amazon items aren't Prime-eligible. If that's a dealbreaker for you Whitebox, featured later in this piece, might be the 3PL company for you.
Best 3PL Company for Growing & International Sellers: FedEx Fulfillment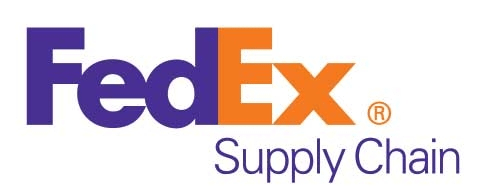 FedEx Fulfillment has your global sales and international fulfillment needs covered. It boasts 130 US-based fulfillment warehouses, plus distribution centers in 220 countries. And that's just the warehousing side of things. FedEx's own freight and parcel delivery networks all seamlessly tie into its fulfillment centers to ship your products wherever they need to go. Simply put, FedEx Fulfillment is the only all-in-one global fulfillment 3PL company in the small-business sphere.
What FedEx Fulfillment Can Do for Your Business
FedEx Fulfillment provides all of the standard fulfillment services that other 3PL companies provide, but they do it all with global reach. So whether you sell goods in just the US or across the EU, Asia, or specific countries, FedEx Fulfillment has you covered. No matter where you ship to, FedEx can:
Store and manage inventory in geo-specific locations for fastest delivery
Accurately pick and pack goods
Apply specialty packaging
Provide specialized kitting of multiple products as needed
Pull orders & provide tracking back to multiple integrated sales channels
Ship via the lowest-cost carrier: be it FedEx or UPS, USPS, DHL
Provide real-time sales, inventory, and fulfillment performance analytics
Handle returns from domestic and international customers
Tie your inbound freight logistics and order fulfillment under one company
If you want to sell in the US and extend your reach into global markets with a company that knows the ropes of shipping across many borders, FedEx is a 3PL company that can get it done. And perhaps surprisingly, the costs are within the reach of many small business budgets.
What FedEx Fulfillment 3PL Services Cost
Currently, FedEx Fulfillment doesn't publish any pricing. All costs are handled via quote based on inventory, sales, and online channel data that you provide to FedEx.
Even though its prices aren't transparent, in reviews, sellers report that FedEx Fulfillment's costs are on par and sometimes lower than Amazon FBA costs. This is a fair comparison since Amazon FBA was about the only low-cost global fulfillment solutions open to small sellers before FedEx Fulfillment arrived on the scene. Now FedEx gives small businesses a cost-effective, non-Amazon option for international fulfillment.
What's Missing from FedEx Fulfillment's 3PL Services List
As shown in our comparison chart at the beginning of this guide, FedEx Fulfillment checks the most boxes across all logistics needs filled by 3PL companies. So services-wise, it delivers a lot in both inbound shipment management and global distribution. What FedEx Fulfillment doesn't do services-wise is offer Prime-certified fulfillment for Amazon orders. If you sell on Amazon want to that Prime shipping badge on your products, you'll need to work with Amazon FBA yourself or use a 3PL company like Whitebox.
In terms of small business accessibility, we'd like to see FedEx Fulfillment offer some up-front idea of costs on its FedEx Fulfillment web pages and fully detail its small business offering. Right now, you have to talk to a FedEx Supply Chain representative for details and pricing. But that transparency hopefully will come in time.
Best 3PL Company for Manufacturers & Brands Selling on Amazon & Other Channels: Whitebox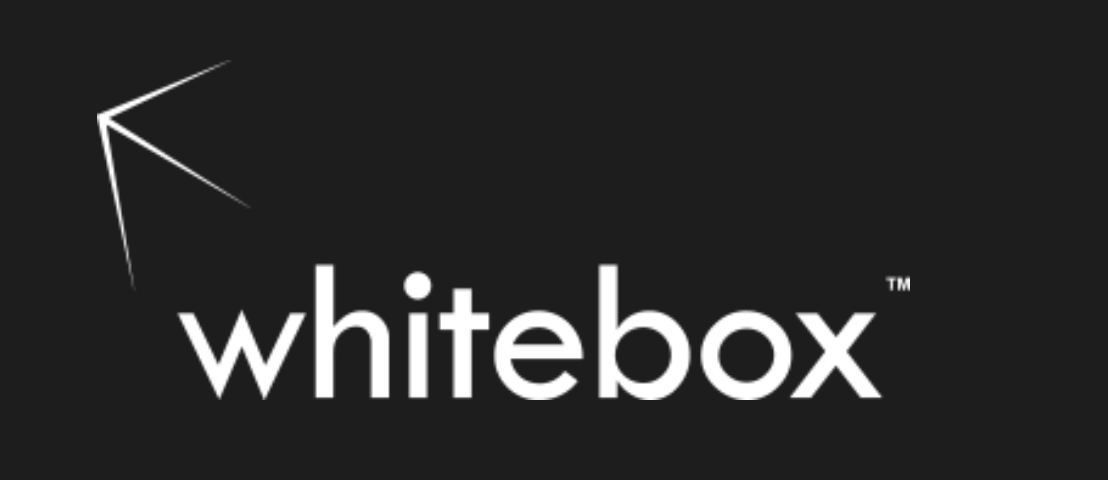 Whitebox is our top 3PL pick for small manufacturers and private label sellers because they take all of the pain out of selling on Amazon and other online channels. You simply send them your products, they handle everything (literally), and then send you money for goods sold each month. It's hands-down the easiest way to handle fulfillment for multichannel sales, period.
What Whitebox does is leverage Amazon's FBA system as its own distribution network. If you know the intricate workings of FBA, it's a powerful sales and fulfillment tool. Using FBA, your products are Prime-eligible, which is a major Amazon sales driver. But overseeing FBA correctly can be a full-time job, and that's where Whitebox's turnkey Amazon 3PL fulfillment service steps in. They manage every detail of your Amazon sales, plus extend your sales reach onto eBay and even your own online store if you wish.
What Whitebox Can Do for Your Business
When I say you send them your products and they take it from there, I'm not kidding. That's all you do. Whether you're a seasoned business with years or sales data or a startup launching a new product, Whitebox's first move is to forecast your product's demand on Amazon. Using that information, they determine how much stock to send in your first shipment to them. Once they receive your stock, Whitebox will:
Receive, count, and examine your stock for any damage or quality issues
Determine the required packaging for FBA
Professionally photograph your goods
Correctly package and send goods into FBA warehouses
Create SEO-targeted product listings on Amazon, eBay, and your website
Monitor sales on all channels and FBA fulfillment report stats
Tweak product listings to maximize sales
Forecast replenishment inventory needs based on sales
Deal with all customer service questions
Pay you each month for the previous month's sales
When you boil it all down, Whitebox is actually an Amazon seller that optimizes FBA to store and ship your branded goods for Amazon, eBay, and website orders. This is illustrated in the Whitebox client listing below, showing an item "sold by" Whitebox Inc. and Fulfilled by Amazon:
When I first realized this, it gave me pause. By using Whitebox, a business isn't building its own seller identity on Amazon. But when I dug further into the logic, I found that Amazon shoppers have little loyalty to listed sellers. What they do have is loyalty to brands. This is what makes this Amazon FBA fulfillment model work.
Whitebox is the seller, but your brand is what shoppers, especially repeat shoppers, are seeking. The listed seller generally doesn't matter as long as it has good seller reviews, which Whitebox does. What definitely does matter is having a Prime logo on your listing, and you get that with Whitebox's FBA fulfillment model.
And don't forget, Whitebox not only manages products and sales on Amazon and eBay, it does the same on your own website to help you further build your brand identity.
What Whitebox's Multichannel 3PL Fulfillment Services Cost
Whitebox has a seemingly hefty up-front account startup cost. They charge a $3000 onboarding fee that covers up to 10 onboarded products. Compared to most 3PL companies' $0 onboarding (ShipBob, for example), that's quite steep.
But when you consider the work involved in researching products and keywords on Amazon, setting up FBA logistics, photographing products, and creating SEO-targeted product listings on up to 3 platforms for each item, it's actually quite a deal. For additional items over the initial 10, Whitebox charges:
$60/each if you provide Amazon-approved images
$150/each if they need to photograph items
Quoted rates for large onboarding projects
Once your products start to sell, Whitebox actually pays you. Whitebox deposits sales revenues into your account each month, less your FBA fees, Amazon seller fees and Whitebox's 10% cut. Be aware that added together, your total sales and fulfillment costs can reach 25% to 40% of a product's sale price. That's why Whitebox's 3PL model is really geared for manufacturers that have large markups, say 250% or more, on their goods. It's probably too costly for resellers working with standard 100% retail markups.
Whitebox does have an account minimum of $250/month. So, if you don't have enough sales revenues, you'll owe Whitebox the difference up to $250. But, Whitebox's real job is to maximize your sales, so the minimum fee shouldn't be an issue.
What's Missing from Whitebox's 3PL Services List
There's really nothing missing from Whitebox's services within the scope of what they do. If you want to focus on making your products and developing new ones, Whitebox is the perfect 3PL company partner to handle all of your multichannel sales needs on major seller marketplaces and your own website.
What Whitebox doesn't do for manufacturers is handle bulk distribution. You'll have to handle wholesale freight shipments to other resellers yourself. Or, you can use a freight distribution 3PL partner like RedHawk Global, featured below, to handle those fulfillment needs.
Best 3PL Company for North American Freight & Bulk Distribution: RedHawk Global

RedHawk Global is a small business-friendly 3PL company that provides freight shipping, warehousing, and distribution services across the US, Canada, and Mexico. There are many players in this particular 3PL category and many are good, but RedHawk Global rises to the top of its category for 3 distinct reasons:
When you call, someone who knows how freight works answers the phone every time
They have an excellent online freight management portal called eFreightLine
They offer competitive pricing in both freight and bulk warehousing services
Knowledgeable and fast phone support across all freight service offerings is one main reason that RedHawk Global outshines many competitors in this field. Too many freight 3PLs appear to offer many services, but in reality, cobble solutions together under inconsistent management. That's not the case with RedHawk Global. Their focus is freight logistics oversight, and in this, they cover every detail.
What RedHawk Global Can Do for Your Business
RedHawk Global offers an array of freight shipping services, from moving a single pallet or multiple containers anywhere in North America. As usual in the freight industry, RedHawk Global taps nationwide and regional carriers to move shipments. But it neatly ties oversight of all of your freight logistics within a single streamlined management system. RedHawk Global's complete freight 3PL services help you efficiently:
Ship less-than-truckload (LTL), partial truckload & full truckload (FTL) freight
Ship containers via rail or truckload
Tap specialty services like flatbed, heavy haul & temperature controlled carriers
Schedule intermodal shipments that require multiple transportation methods
Manage bulk inventory in distribution centers
Store, sort, repack, and ship bulk freight shipments to your customers
Provide complete account 4PL oversight
Allow you to oversee and self-direct logistics via the eFreightLine portal
Manage shipments and customs across the US/Canada/Mexico borders
RedHawk Global essentially becomes your end-to-end freight shipping and bulk distribution department. And, unlike hiring an expert to handle this in-house, you only pay for these services when you need them.
RedHawk Global's team of experts is also helpful in spotting savings opportunities. They'll identify the correct NMFC numbers to help lower your freight class and look for carriers that negotiate volume rates, waive dimensional weights, or ship under a flat class to help you reduce your freight spend.
What RedHawk Global's 3PL Services Cost
For shipments, RedHawk Global's fees are built into the fees that you pay per-shipment. When you select a bid on a shipment, that's what you pay. In comparing LTL freight costs across top broker services, RedHawk Global is very competitive and generally delivers very low rates, even for occasional and low-volume shippers.
However, it's impossible to say who the lowest-cost freight 3PL company is on any given day. Freight prices are a moving target and factors like fuel prices, available capacity, items shipped, and shipping lanes all affect the final cost. But, RedHawk Global is consistently competitive and the efficiency that their online portal brings to your operation makes up for slight cost differences.
RedHawk Global also offers project oversight, ongoing account logistics management, or warehousing and distribution services. For these 4PL services, RedHawk Global provides quotes based on your specific needs.
What's Missing from RedHawk Global's 3PL Services List
RedHawk Global is not a parcel shipping or B2C fulfillment service. It's geared to meet B2B needs including all types of freight shipping plus bulk inventory storage and distribution. And though "Global" is in their name, they only service the contiguous North American region, which is the US, Canada, and Mexico. If you need a 3PL company capable of handling global and overseas freight shipments, our next pick fills that need quite well.
Best 3PL Company for Overseas Shipping & Import/Export Logistics: DB Schenker

DB Schenker is one of the largest global 3PL companies in the world, but they're not too big to provide ocean, air, and land shipping services at small business-friendly rates. Whether you need time-critical transport and customs clearance of one international package via air freight or dozens of containers via ocean freight, DB Schenker can make it happen, and much more.
Personal service, excellent online tools, and openness to working with businesses new to the global shipping process are reasons why DB Schenker is our top 3PL company in this category. In one phone call, you'll get answers to all of your questions about importing and exporting loads. And the freight quote process is personalized too. You get an assigned customer care representative that walks you through every step, from quote requirements to pricing, booking, tracking, and delivery. DB Schenker also provides a complete logistics management portal to help you oversee one-time or ongoing shipments in one convenient online system.
What DB Schenker Can Do for Your Business
If it involves getting freight shipments from one place to another place anywhere in the world, DB Schenker's more than 2000 global locations can get it done. Listing every possible service would take many pages, so we'll highlight those that closely match most small business needs, including:
International air, ocean, truck, rail and intermodal freight transport
Smartbox shipping technology with GPS locators for up-to-the-second tracking
Time-critical air freight and general cargo worldwide
Partial, full, and multi-container ocean freight loads
International warehousing and extensive EU freight distribution logistics
Import/export brokerage services worldwide
One-time shipment support
Contract & lead logistics for project and enterprise needs
eSchenker online & mobile portal for end-to-end logistics oversight
Simply put, when it comes to global freight shipping, DB Schenker does it all, plus puts key planning, scheduling, and tracking tools at your fingertips on an online portal. What makes them particularly small business-friendly is that you can call and immediately get a person that understands shipping, can quickly assess what you need, and get you to the right person to help. Not all global freight 3PL companies do that.
What DB Schenker's 3PL Services Cost
Everything you do with DB Schenker is handled via quote, and that quote is based on the specific details of your shipment. This is the standard in freight transport. Some global freight 3PL companies require you to use outside brokers for customs clearance, but DB Schenker can provide that for you. They roll all of your transport, customs, storage, transfer, insurance, and related fees up under one convenient bill that outlines every charge. It's all very transparent.
When comparing global freight 3PL company costs, it's hard to say which is the better deal on a given load because many factors play into every quote. If you're new to global shipping, getting a quote from DB Schenker and a few other global 3PL companies is the only way to know if you're getting the best pricing. But, you need to ensure that every service is listed up front, like customs brokering, since not all do this. Those are the questions you must be sure to ask to prevent delivery delays and billing surprises.
What's Missing from DB Schenker's 3PL Services List
DB Schenker is a freight 3PL company. Though it regularly transports single air parcels, it's not a consumer parcel delivery service. Most small businesses use DB Schenker to import stock orders from overseas factories or to export bulk shipments to international commercial customers. DB Schenker is not who you'd use to fulfill international B2C orders.
How We Evaluated & Selected the Best Third-Party Logistics (3PL) Companies for 2018
Most 3PL companies offer an array of services that focus on certain operational areas, such as ecommerce order fulfillment, freight shipping, multichannel sales support, or import/export logistics. There are 3PL companies that offer logistics solutions across all operational areas, but this type of 3PL company really caters to enterprise-level clients with very large budgets.
We found that the best 3PL companies for small businesses are those that focus on specific logistics functions. These 3PLs combine expertise, service, and value in specific operational areas rather than trying to be everything to everyone. Using that criteria, we settled on 5 top 3PL companies that cover distinct service groupings: ecommerce fulfillment, freight shipping, warehousing, and import/export.
As expected, there is overlap since each of our top 5 picks are multifunctional companies. We've covered each of our top 3PL's core strengths and related services in detail above, but here's a overview of the range of services each offers:
Third-party Logistics (3PL) Services Comparison Chart
Function

ShipBob

FedEx
Fulfillment

Whitebox

RedHawk Global

DB Schenker

Ecommerce fulfillment

✔

✔

✔

Crowdfunding fulfillment

✔

Ship international parcels

✔

✔

✔

✔

International warehousing

✔

✔

✔

Amazon Prime fulfillment

✔

B2C sales warehousing

✔

✔

✔

B2B freight warehousing

✔

✔

✔

Inbound/outbound freight

✔

✔

✔

Freight storage

✔

✔

✔

Freight distribution

✔

✔

✔

Import/export freight

✔

✔

✔

Intermodal (air, sea, land)

✔

✔

✔
The Bottom Line
3PL companies cover every aspect of U.S.-based and international shipping and fulfillment for client companies. A few, like FedEx Fulfillment, can tap an enormous logistics enterprise to deliver nearly every service, from inbound freight to ecommerce order fulfillment. But most 3PL companies focus on a distinct area, like Amazon-focused fulfillment, ecommerce fulfillment, North American land freight, or global logistics.
There are literally thousands of companies offering 3PL logistics management services. Our top picks are the result of my personal experience with an array of 3PL companies during my more than 15 years in B2B and B2C catalog and ecommerce sales. I know what to look for in a 3PL company and these 5 deliver on their promises.
But you should always consider more than one option. Clearly identify your fulfillment or transport requirements and have multiple 3PL companies provide quotes with detailed service propositions. That's the only way to ensure you're getting the best deal for your particular needs.
Do you outsource key functions like order fulfillment to a 3PL service, or rely on 3PL companies to handle inbound and outbound freight? We'd love to hear what works for you and why in the comments below.