Third-party logistics (3PL) companies deliver outsourced, end-to-end logistics services such as inventory management, order fulfillment, shipping, freight distribution, and import/export. These third-party logistics services aren't reserved for just enterprise-level businesses with large budgets. Many startups and small businesses find it more efficient and economical to outsource fulfillment and freight logistics tasks to 3PL companies.
If you're searching for the perfect 3PL company for your operation, we recommend starting with the logistics matchmaker FulfillmentCompanies.net. This free service matches your needs to more than 600 prescreened 3PL companies to find the perfect fit for your business. Get free 3PL quotes by visiting their site today.
Visit FulfillmentCompanies.net
Top 3PL Companies for 2019
| 3PL Company | Best For |
| --- | --- |
| | Small businesses that want an all-in-one 3PL fulfillment and freight solution and also want the benefits of accessing FedEx's unparalleled distribution capabilities |
| | Small businesses and startups needing ecommerce and/or batch fulfillment for crowdfunding campaigns or product launches |
| | Ecommerce companies shipping luxury, oversized, and special-handling products |
| | Small businesses that ship inventory or orders and want competitive rates for 70+ truck, LTL (less than load), and rail carriers |
| | Quickly expanding small companies that need freight shipping, storage, and distribution within North America |
| | Manufacturers and brands selling on Amazon & other channels |
Which 3PL Logistics Company is Right for You?
Answer a few questions about your business and we'll give you personalized product match
How We Evaluated the Best 3PL Companies for 2019
Most small businesses need a 3PL company to handle logistics in specific operational areas, such as ecommerce order fulfillment, freight shipping, or import and export logistics. There are large 3PL companies that deliver all of these services. However, the 3PL companies that focus on a few core logistics services generally deliver the best value for small businesses.
Based on the range of logistics services that small businesses need, we evaluated 3PL companies based on the following criteria:
Range of services: Most small business-friendly 3PL providers focus on either fulfillment or freight, though FedEx Fulfillment delivers a combined solution.
Customer service: Logistics is a time-sensitive business, and the top 3PL companies assign clients dedicated account representatives for instant support.
Cost and value: Costs for 3PL services vary based on many factors, so we focused on services that deliver price transparency and no hidden fees.
Startup-friendly and scalability: Low order minimums and a ramp-up period are crucial for small businesses, and scalability ensures a 3PL can efficiently meet demand.
Simple onboarding: Free account startup and a well-planned onboarding process are key factors for any small business moving to the 3PL outsourcing model.
Integrations: Connectivity between your website, order management, accounting, and other mission-critical systems ensures accuracy and timeliness.
Management systems: Top 3PL companies provide clients with intuitive account management dashboards to oversee operations, check statuses, and pull reports.
Overall, we recommend FedEx Fulfillment as the best ecommerce fulfillment 3PL company. This third-party logistics giant offers fulfillment services that cater to small businesses shipping as few as 100 orders per week. Clear pricing, a four-month ramp-up period, discounted shipping, and coordination with FedEx Freight place FedEx Fulfillment ahead of the pack for end-to-end small business 3PL needs.
Best Small Business 3PL Companies at-a-Glance
| 3PL Function | | | | | | Whitebox |
| --- | --- | --- | --- | --- | --- | --- |
| Ecommerce Parcel Fulfillment | ✔ | ✔ | ✔ | N/A | N/A | ✔ |
| Ecommerce Freight Fulfillment | ✔* | N/A | N/A | ✔ | ✔ | N/A |
| Batch Fulfillment | N/A | ✔ | N/A | N/A | N/A | N/A |
| Ship International | ✔ | ✔ | ✔ | ✔** | ✔** | ✔ |
| International Warehousing | ✔ | N/A | N/A | N/A | N/A | ✔ |
| Amazon Prime Fulfillment | N/A | N/A | N/A | N/A | N/A | ✔ |
| Freight Discounts | ✔* | N/A | N/A | | | |
| Freight Storage & Distribution | ✔* | | | | ✔ | |
| Import/Export Freight | ✔* | | | ✔** | ✔** | |
*Combined with a FedEx Freight account
**North American regions only
As the table shows, no small business-friendly 3PL company fills every logistics need. Some focus on ecommerce fulfillment and offer related specialties, such as ShipBob's batch fulfillment and WhiteBox's Amazon Prime shipping service. Others offer various freight-focused services.
Of our six top contenders, only one—FedEx Fulfillment—covers both fulfillment and freight logistics arenas. That's why it tops our list as the most complete small business 3PL solution.
FedEx Fulfillment: Best Overall 3PL Company for Small Business

FedEx Fulfillment makes integrated big business 3PL solutions accessible to small businesses. Its ecommerce fulfillment service is surprisingly economical and gives clients four months to reach the 100 orders-per-week minimum. FedEx Fulfillment, FedEx Shipping, and FedEx Freight interconnect as a total 3PL solution, and your spend on one service helps you get lower rates across all.
FedEx Fulfillment 3PL Service Costs
FedEx Fulfillment has standardized fulfillment fees, but FedEx Shipping and FedEx Freight rates are volume-based. FedEx Fulfillment's dedicated account reps coordinate with the parcel shipping and freight divisions to help clients get discounts across all services. As you grow and your fulfillment, shipping, and freight volumes increase, so do your discounts.
FedEx Fulfillment 3PL Services & Fees
| 3PL Service | Amount | What It Covers |
| --- | --- | --- |
| Setup | Free | Onboarding and account setup is free |
| Inbound Shipping | Discounted | Discounted FedEx parcel and freight rates |
| Receiving | Free | Free if Inbound Shipment Standards are followed |
| Inventory Storage | 19 cents/cubic foot | Stored inventory based on volume, billed weekly |
| Pick & Pack | $1.80/order & 40 cents/unit | Includes shipping box and fill material |
| Outbound Shipping | Discounted | Discounted FedEx parcel rates, some USPS shipping options available |
| Returns | $2.50/order | Return processing, quality check, and restock |
Along with standard pick-and-pack fulfillment services, FedEx Fulfillment also offers specialty packing, wrapping, and kitting services with added per-order or per-project fees. Brand-focused shippers, like subscription box services, can utilize these services to deliver highly branded shipments to their customers.
FedEx Fulfillment 3PL Features
FedEx Fulfillment delivers enterprise-level 3PL—order fulfillment, freight, and parcel shipping—all under one roof. This interconnectivity affords transparency that's hard to match when you use different companies for fulfillment and freight. Your integrated FedEx team also works to improve efficiencies—like routing inventory shipments to the best FedEx Fulfillment location to minimize freight costs.
FedEx's combined fulfillment, shipping, and freight services meet every factor of our review criteria:
Range of services: FedEx Fulfillment is the only small business 3PL that delivers complete order fulfillment, parcel shipping, and freight under one roof, plus offers the most extensive international shipping and fulfillment options if you're on a global track.
Customer service: Your FedEx Fulfillment dedicated account rep is your main point of contact, and they coordinate with FedEx Shipping and Freight on your behalf.
Cost and value: FedEx Fulfillment fees are transparent, as are your discounted shipping and freight rates once contracted.
Startup-friendly and scalability: FedEx Fulfillment gives you four months to reach their 100 orders-per-week minimum—there are no account minimums for shipping and freight accounts, and your rates decrease as your volume increases.
Simple onboarding: FedEx Fulfillment offers free account initiation and maps onboarding to move inventory and orders to the FedEx system quickly and efficiently.
Integrations: FedEx Fulfillment offers plug-and-play integrations with top ecommerce platforms like Shopify, WooCommerce, and BigCommerce. Plus, it handles API connections to other platforms or order management systems as part of its onboarding.
Management systems: FedEx Fulfillment provides access to a client portal that tracks stock levels, order volumes, and fulfillment productivity. Inbound freight management can be handled via the FedEx Freight portal; outbound originating in the fulfillment portal is tracked there as well.
Few third-party logistics companies offer the extensive features that FedEx Fulfillment delivers. That is why it is our overall top choice for the best 3PL company.
What FedEx Fulfillment Is Missing
FedEx's combined services offer the most complete small business 3PL solution. Other fulfillment 3PL companies on our list can assist with freight needs, but unlike FedEx Freight, it's not their specialty. Likewise, the freight 3PL companies on our list aren't geared for parcel order fulfillment at all. With FedEx, you get it all in one coordinated solution.
However, FedEx Freight isn't the most economical carrier if you ship freight occasionally. Other freight 3PL companies on our list compare multiple carrier rates to get you the best price on every truckload or LTL (less than load) shipment. With FedEx, it can take time to build up fulfillment, shipping, and freight volumes to the point where you qualify for really low freight rates.
What Users Think About FedEx Fulfillment
FedEx Fulfillment is a newer service within the FedEx family, and you'll only find a few FedEx Fulfillment user reviews online. However, you can download client case studies to follow the journeys of small businesses using FedEx Fulfillment to launch, economize, and grow their operation. Overall, these businesses report a positive experience and specifically appreciate the connected nature of FedEx's fulfillment, shipping, and freight 3PL services.
ShipBob: Best 3PL Company for Startups & Batch Shippers

ShipBob is a 3PL company delivering ecommerce fulfillment services that go toe-to-toe with FedEx Fulfillment. In fact, its 100-order monthly minimum is more startup-friendly than FedEx Fulfillment. Plus, ShipBob offers batch fulfillment on a per-project basis for crowdfunding campaigns and product launches. Many 3PL fulfillment companies, including FedEx Fulfillment, focus on daily shippers.
ShipBob Fulfillment 3PL Service Costs
ShipBob customizes each fulfillment program and fee structure to the specific needs of its clients. Unlike other fulfillment services, ShipBob rolls basic fulfillment tasks into a per-shipment charge, which includes order pick-and-pack tasks, basic shipping boxes and fill materials, and carrier charges. Only your storage costs and add-on services, like kitting, are calculated separately.
ShipBob Fulfillment 3PL Services & Fees
| 3PL Service | Amount | What It Covers |
| --- | --- | --- |
| Setup | $0 | Onboarding and account setup is free |
| Inbound Shipping | Discounts available | Discounted rates available with ShipBob's common carriers |
| Receiving | $25 first two hours, $40/hour after that | Inbound stock receipt, unpack, and check-in |
| Inventory Storage | $5+ | Bin or pallet storage, starting at $5/month per SKU |
| Order Fulfillment | Per quote | Pick, pack, and ship costs one fee based on account volume |
| Returns | Free | Returns are processed and restocked for free |
ShipBob Fulfillment 3PL Features
One standout feature of ShipBob's fulfillment service is its nationwide warehouse network. This puts your stock within a one- to two-day shipping time to most locations nationwide, something not many small business 3PL fulfillment companies can boast—though FedEx Fulfillment is one that can. However, ShipBob tops FedEx in batch fulfillment services—FedEx's focus is daily shippers.
ShipBob's 3PL fulfillment services meet every point on our review criteria:
Range of services: Ecommerce order fulfillment is ShipBob's focus, along with batch fulfillment and kitting services ideal for subscription boxes, crowdfunding, and product launches.
Customer service: ShipBob clients get a dedicated account rep as the main point of contact for onboarding and ongoing account oversight.
Cost and value: ShipBob's quoted pricing includes all-inclusive order fulfillment fees and volume-based storage. This lets you compare costs among other services and against your own in-house fulfillment operation to determine the best value.
Startup-friendly and scalability: ShipBob is happy to talk with businesses shipping just 100 orders per month, plus it services businesses shipping thousands of orders per week.
Simple onboarding: Your ShipBob dedicated rep will devise a startup or migration plan to move stock and order management into their system without downtime.
Integrations: ShipBob integrates with top ecommerce shopping carts, seller marketplaces, and crowdfunding platforms to download orders and upload tracking data.
Management systems: See everything that's happening with your stock, sales, and orders, regardless of where they originate, in ShipBob's centralized client dashboard.
ShipBob excels in serving startups and batch shippers. That's not all ShipBob can do though, which is why ShipBob is a close second in our overall list of best 3PL companies.
What ShipBob Fulfillment Is Missing
As an ecommerce fulfillment 3PL company, ShipBob is missing nothing. It delivers competitive fulfillment rates to ecommerce sellers and occasional batch shippers, plus a great set of added kitting services.
Unlike Whitebox, ShipBob does not offer Amazon Prime-certified shipping. It does integrate with Amazon, but your products won't qualify for the sales-driving Prime badge. It also isn't a combined fulfillment and freight 3PL company like FedEx; however, it can help with some freight management.
What Users Think About ShipBob
Online user reviews for ShipBob are largely favorable, though you will find some complaints online. Some users rave about ShipBob while others report being disappointed in their service. This isn't uncommon in the world of fulfillment since business needs vary so widely. Many disappointments seem to be caused by a partner mismatch. Others likely stem from operating issues connected to ShipBob's fast warehouse expansion (which have since been smoothed out).

Red Stag Fulfillment is another small business-friendly 3PL company that focuses on ecommerce fulfillment. Red Stag specializes in products that need special handling. This includes oversized, heavy, bulky, and fragile goods as well as high-value luxury items.
Red Stag Fulfillment 3PL Service Costs
Red Stag Fulfillment is transparent with their pricing. Storage, order, and per-item fees are all clearly outlined in their fee schedule, and add-on fees are figured hourly or per project. The only unknown fees when you start with Red Stag are your shipping costs, though clients benefit from Red Stag's low discounted FedEx rates.
Red Stag Fulfillment 3PL Services & Fees
3PL Service

Amount

What It Covers

Setup

Free

Onboarding and account setup is free

Inbound Shipping

Discounts available

Some discounts available via Red Stag common carriers or FedEx Shipping

Receiving

$13.25 per pallet

Inbound stock receipt, unpack, and check-in

Inventory Storage

Quarter-pallet to whole pallet:

$3.75-$15

Shelf Location: $2

Per SKU (monthly)

Order Pick & Pack

$2.25-$2.64 first item; 30 cents/additional

Order & per item

Outbound Shipping

Discounted

Deeply discounted FedEx parcel rates

Returns

Per quote

Returns processing and restock fees based on returns plan
Red Stag Fulfillment 3PL Features
Red Stag Fulfillment focuses its 3PL fulfillment services on clients with products that require special handling. Packing and shipping expensive jewelry and watches, heavy furniture and appliances, and fragile goods like computer monitors is Red Stag Fulfillment's specialty. From video-tracked storage and packing areas to training and packaging standards, Red Stag strives to deliver zero-loss services.
Red Stag Fulfillment is another 3PL company that hits every point of our review criteria:
Range of services: Specialty ecommerce fulfillment is Red Stag's focus, and this is where they pass the rest with zero-loss practices and guaranteed on-time shipping. There is some assistance with occasional freight needs, but this is not their focus.
Customer service: Red Stag offers exceptional client services and specialized stock storage and tracking procedures for its specialty sellers. Assistance is just a phone call away—seven days a week.
Cost and value: Compared to ShipBob and FedEx Fulfillment, Red Stag can be a more expensive fulfillment solution since it delivers specialized services. It may be overkill for simple storage and shipping needs.
Startup-friendly and scalability: Red Stag Fulfillment is another 3PL company that works with startups as well as companies shipping hundreds of orders daily.
Simple onboarding: Red Stag plans your startup or migration to their systems, plus offers a 30-day free trial (excluding shipping costs) to ensure it's the right fit.
Integrations: Red Stag integrates with top ecommerce shopping carts, seller marketplaces, and order management for order processing and shipment tracking.
Management systems: Red Stag Fulfillment's client portal lets you monitor stock levels, order status, and fulfillment success rates based on Red Stag's 100% on-time fulfillment guarantee.
If you sell products that require special handling, then Red Stag Fulfillment is an excellent third-party logistics option for you. Red Stag is a suitable solution for startups and experienced ecommerce businesses alike.
What Red Stag Fulfillment Is Missing
Red Stag is not right for shipping regular-sized, easy-to-ship goods; you'll spend more than you need to on non-specialty items if you go with Red Stag. For these types of goods, FedEx Fulfillment and ShipBob are more economical options. Also, Red Stag has fewer warehouse locations than FedEx Fulfillment and ShipBob—just two nationwide. Shipments can take three to four days to arrive to customers compared to the others' one- to two-day delivery averages.
Also, Red Stag doesn't offer standardized freight or LTL (less than load) shipping solutions. Its strength is large, heavy, and high-value parcel shipping, and for this, it's a top fulfillment choice.
What Users Think About Red Stag Fulfillment
User reviews for Red Stag Fulfillment make it clear that customers really enjoy working with this fulfillment provider. Online reviews show that Red Stag delivers on its zero-shrink, 100% on-time fulfillment as well as its proper packaging guarantees. In fact, there are no negative reviews at all in our online searches.
FreightPros: Best 3PL Company for Small Business Freight

FreightPros is a freight-focused 3PL service that saves you money and time on inbound, outbound, and point-to-point freight shipments. Using FreightPros, you get access to discounted rates for over 70 truck, LTL (less than load), and rail carriers, along with a suite of tools to manage shipments yourself. Or, FreightPros experts can schedule, book, and track shipments on your behalf.
FreightPros Freight 3PL Service Costs
FreightPros fees are built into your freight rates. You select the freight carrier and shipping rate, and that's what you pay—there are no added service fees or upcharges to FreightPros. Plus, there's no cost to open a FreightPros account. Added services, such as freight spend analysis, are available and generally free for regular clients, too.
How Freight Rates Work
Freight prices are commodity-based and change daily due to factors like the carrier's open truck capacity, fuel prices, shipping lanes, and even the weather. Therefore, it's impossible to say which freight 3PL delivers the lowest rates on any given day. To learn more about how freight 3PL and broker fees work, visit our freight brokers buyers guide.
FreightPros Freight 3PL Features
FreightPros is a small freight broker that delivers impressive industry expertise in a small business-friendly package. FreightPros freight management staff simply know the business. They know how to classify your freight for the best pricing with no audit surprises, and they can manage as little or as much of the process as you wish.
FreightPros meets every point of our 3PL company review criteria:
Range of services: Schedule LTL (less than load), partial, and full-truck freight for standard or specialty loads needing time-critical delivery or temperature-controlled transit and storage. Or, check out the savings that intermodal rail freight offers.
Customer service: You'll have a dedicated account rep who will set up your account, train you on the online rate and booking tools, or handle freight management on your behalf.
Cost and value: You always know what you're paying when you ship with FreightPros. With experts who understand the intricacies of freight classes and load insurance, all of your bases are covered and there are no billing surprises.
Startup-friendly and scalability: If you've never shipped before, ship freight just once or twice a month, or ship regularly, FreightPros can handle your volume.
Simple onboarding: Your FreightPros account rep will walk you through your dashboard features, cover classification and other key designations, as well as scheduling, booking, and bill-of-lading (BOL) creation tools.
Integrations: FreightPros ecommerce platform integrations show real-time freight rates in your checkout if you sell in bulk and ship orders via freight.
Management systems: Manage freight rate shopping, booking, and tracking yourself in FreightPros management dashboard, or let account pros handle some or all of the booking and tracking for you—your preference.
A major benefit of using a freight 3PL service is the expertise working on your behalf. FreightPros reps know how to spot savings opportunities through flat-rate freight classification and negotiated dimensional rates to reduce your freight spend. They also know how freight insurance works and ensure your loads are properly covered.
What FreightPros Freight Is Missing
FreightPros is not an order fulfillment or parcel shipping service like FedEx Fulfillment, ShipBob, and Red Stag Fulfillment. Its freight-focused services are very well-rounded, but it doesn't offer much in terms of freight storage or distribution services. It's more of a point-to-point freight shipping 3PL company that deals with freight movement, not long-term storage or managed distribution.
What Users Think About FreightPros
FreightPros has good online user reviews and overall, customers seem very happy with FreightPros' services, rates, and responsiveness. The few negative reviews found were carrier-focused complaints and while that reflects on the broker, it can't be attributed to their service. Reviews indicate that FreightPros account reps promptly resolve any scheduling or delivery issues when they occur.
RedHawk Global: Best 3PL Company for Freight Distribution

RedHawk Global is a small business-friendly 3PL company that provides freight shipping, warehousing, and distribution services across the U.S., Canada, and Mexico. In point-to-point freight shipping, it competes closely with FreightPros. However, it pulls ahead in added 3PL bulk freight storage and distribution services that appeal to manufacturers, wholesalers, and importers.
RedHawk Global Freight 3PL Service Costs
For shipments, RedHawk Global's fees are built into the fees that you pay per shipment. When you select a bid on a shipment, that's what you pay. In comparing LTL (less than load) freight costs across top broker services, RedHawk Global is extremely competitive and generally delivers low rates, even for occasional and low-volume shippers.
Larger accounts can receive volume freight or class-based discounts, too. RedHawk Global also offers expanded 3PL freight project oversight, ongoing account logistics management, and warehousing and distribution services. For advanced management services—often called 4PL services—RedHawk Global provides quotes based on your specific needs.
RedHawk Global Freight 3PL Features
RedHawk Global offers an array of freight shipping services, from moving a single pallet to multiple containers anywhere within North America. As usual in the freight industry, RedHawk Global taps nationwide and regional carriers to move shipments. But it neatly ties oversight of all of your freight logistics within a single streamlined management system.
RedHawk Global's complete freight 3PL services meet all of our review criteria:
Range of services: RedHawk Global moves all types of freight, including LTL (less than load), intermodal rail containers, climate-controlled, flatbed, and cross-border import and export. It also offers managed 3PL services like freight storage, distribution, and sort-store-repack services.
Customer service: Small accounts can self-manage freight or use an account rep to assist as needed. Turnkey 3PL management services are also available with dedicated reps.
Cost and value: Like FreightPros, most of RedHawk Global's fees are built into freight shipping and service rates. Advanced needs like distribution are quoted.
Startup-friendly and scalability: If you ship just a few LTL pallets each month, you can use RedHawk Global, and it can meet all of your freight needs as you grow.
Simple onboarding: RedHawk Global's eFreightLine freight booking portal is free to use, intuitive, and account reps will walk you through the portal's booking and tracking system when you set up your free account.
Integrations: Like FreightPros, RedHawk Global offers ecommerce platform integrations to show real-time freight rates in your checkout for online order shipping via freight.
Management systems: The eFreightLine portal lets small shippers rate shop, book, and track shipments, or oversee freight movement if account reps handle the day-to-day booking and scheduling tasks.
RedHawk Global's team of experts is also helpful in spotting savings opportunities. They'll identify the correct NMFC numbers to help lower your freight class and look for carriers that negotiate volume rates, waive dimensional weights, or ship under a flat class to help reduce your freight spend.
What RedHawk Global Freight Is Missing
Like FreightPros, RedHawk Global isn't an ecommerce parcel fulfillment service. Its focus is on freight. However, with freight storage, distribution, sort, store, and repack services, it can help with bulk order fulfillment. This is a useful 3PL service for business-to-business (B2B) businesses like manufacturers, wholesalers, and importers who don't want to manage their own distribution.
RedHawk Global is not truly a global solution. Though "Global" is in their name, they only service the contiguous North American region, which is the U.S., Canada, and Mexico.
What Users Think About RedHawk Global
Online reviews of any large, multitier 3PL logistics provider are hard to pinpoint. Most users are on an enterprise scale and, unlike smaller entrepreneurs, are not inclined to review services online. However, the eFreightLine portal, which is RedHawk Global's small business tool, has good online reviews on aggregate sites like Uship and Google reviews.
Whitebox: Best 3PL Company for Amazon & Multichannel Sellers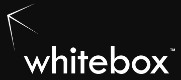 Whitebox is the easiest, most hassle-free way for small manufacturers and private-label brands to sell Prime-eligible items on Amazon. This turnkey 3PL company lists items on Amazon and other sales channels for you, manages stock and shipping via Amazon's Fulfillment by Amazon (FBA) on your behalf, then pays you profits each month, fewer fees, for products sold.
Whitebox Amazon Fulfillment 3PL Service Costs
Whitebox pricing is different than other 3PL companies. Unlike others, Whitebox charges a hefty initial onboarding fee of $3,000. This covers marketing services like creating product listings on sales channels and initial sales research. After that, Whitebox charges 10% of your total sales. This is on top of any Amazon and other seller marketplace fees.
Whitebox Amazon Fulfillment 3PL Services & Fees
| 3PL Service | Amount | What It Covers |
| --- | --- | --- |
| Onboarding | $3,000 | Creating sales-driving listings on Amazon and other sales channels, and FBA setup |
| Added Products | Per quote | Added products for onboarding or later expansion |
| Fulfillment | 10% of sales | Whitebox's fee is 10% of total sales |
| Amazon Fees | Varies | |
| Marketplace Fees | Varies | You pay standard seller fees on eBay and other marketplaces |
Added together, your marketplace, Amazon FBA, and Whitebox fees can reach 25% to 40% of a product's sale price. Because of this, we recommend Whitebox for product manufacturers that have large markups of 250% or more. For these sellers, Whitebox can be the ideal 3PL company to partner with since its turnkey services are extensive.
Here are things to consider when you look at Whitebox's price tag:
Whitebox markets your products: Whitebox markets your goods via sales listings on Amazon and other sales channels, like eBay and your website. This includes profitability studies, photographing products, and creating SEO-targeted product listings. Considering this, the $3,000 onboarding is actually quite a deal.
Whitebox manages Amazon FBA: Whitebox sets up Amazon FBA logistics and oversees the day-to-day tasks like tracking sales, assessing restock needs, and tracking costs.
Whitebox pays you: Once your products start to sell, Whitebox pays you. Whitebox tracks sales, receives payments, and deposits revenues into your account each month—less your fees.
Whitebox also has an account minimum of $1,000 per month. If you don't have enough sales revenues, you'll owe Whitebox the difference up to $1,000. Whitebox's real job is to maximize your sales on Amazon and beyond, so the minimum fee shouldn't be an issue.
Whitebox's free quote calculator gives you an accurate idea of your total costs per sales channel. Just provide them a few details to instantly get cost and profit estimates, like in the image below.
Whitebox Amazon Fulfillment 3PL Features
Whitebox leverages Fulfillment by Amazon's system as its own distribution network. Amazon's FBA is a powerful fulfillment tool that makes your products Prime-eligible, which is a major Amazon sales driver. However, overseeing Amazon listings and FBA stock efficiently can be a full-time job. That's where Whitebox's turnkey 3PL services fill the void.
Since Whitebox differs from the other services on our list, we adjusted our criteria review to clearly examine the unique 3PL fulfillment services that Whitebox provides:
Sales forecasting: During onboarding, Whitebox forecasts product demand and uses these numbers to determine the initial stock needed to launch.
Amazon FBA stock preparation: Receives, counts, and examines your stock for any damage or quality issues before sending it to Amazon FBA, and correctly packages and distributes it into Amazon's warehouse system per FBA requirements.
FBA stock maintenance: Reviews stock needs regularly to maintain proper levels in Amazon FBA without excessive storage fees.
Creates and manages sales channel listings: Professionally photographs your goods and creates SEO-targeted product listings on Amazon, eBay, and your website, or other specified sales channels.
Market products and improve listings: Monitors listing search results on sales channels and organic search, and improves listings to optimize rankings and brand exposure.
Sales servicing: Deals with all customer service questions and returns across all channels.
Lets you focus on production: In a nutshell, Whitebox is a 3PL company that lets businesses focus on production instead of direct sales headaches.
Provides transparency: Whitebox provides payout statements as well as sales channel and inventory reporting via a client portal.
When you boil it all down, Whitebox is simply an Amazon seller that optimizes FBA to sell and fulfill goods on your behalf. This is illustrated in the Whitebox client listing below, showing an item "sold by" Whitebox Inc. and Fulfilled by Amazon.
By using Whitebox, a business isn't building its own seller identity on Amazon. This is not necessarily a disadvantage, though. Amazon shoppers have little loyalty to listed sellers; what they do have is loyalty to brands. This is what makes the Whitebox 3PL fulfillment model work.
Whitebox is the seller, but your brand is what shoppers, especially repeat shoppers, are seeking. The listed seller doesn't matter as long as it has good seller reviews, which Whitebox does. What definitely does matter is having a Prime logo on your listing, and you get that with Whitebox's FBA fulfillment model.
What Whitebox Amazon Fulfillment Is Missing
There's really nothing missing from Whitebox's services within the scope of what they do. If you want to focus on making your products and developing new ones, Whitebox is the perfect 3PL company to outsource every aspect of direct sales.
Whitebox doesn't handle bulk business-to-business (B2B) distribution. You'll have to handle wholesale freight shipments to your resellers in-house or via a freight storage and distribution 3PL company like RedHawk Global, covered above.
What Users Think About Whitebox
Amazon seller ratings are the best place to judge the success of Whitebox. Its 5-star seller rating proves it delivers on its promise to buyers—and they can't do that without handling the FBA efficiently. Whitebox user reviews online are few and far between, as is relatively common for B2B businesses of this nature, but those that do take the time to review Whitebox as their 3PL company generally post favorable comments.
Alternatives: 9 More Third-party Logistics Companies
We've already told you all about the six best 3PL companies, but you have more options available to you. The chart below lists an additional nine companies to consider.

| | |
| --- | --- |
| | Ecommerce order fulfillment and subscription box services |
| | High-volume Shopify sellers with a large number of unique SKUs |
| | International order fulfillment for Shopify sellers |
| | International 3PL order fulfillment and reverse logistics |
| | Global 3PL for sea, air, rail, and land freight and cargo |
| | Enterprise-level international ecommerce order fulfillment |
| | Enterprise-level freight and cargo B2B logistics |
| | Cross-border order fulfillment from Hong Kong distribution centers |
| | Managing B2B and B2C logistics under one roof |
FulfillmentCompanies.Net Helps You Find the Right 3PL Company
Finding the best 3PL company for your fulfillment needs can be confusing. There are so many 3PL companies available, each specializing in different types of services. Making matters more difficult, costs vary significantly and not all providers are upfront about what they charge. You need to make sure you don't get stung by hidden costs.
If you need help selecting the best third-party logistics provider for you, check out Fulfillmentcompanies.net. They specialize in helping you find the best solution for your unique needs and protecting you from shady tactics of disreputable providers. Even better, Fulfillment Companies' services are free to use.
Getting started with FulfillmentCompanies.net is simple and straightforward. All you need to do is complete a short screening form. You'll be asked to give some general information about your business and a few details about your fulfillment requirements. Then, FulfillmentCompanies.net will match you to prescreened companies that will provide free price quotes. There's no obligation to purchase anything.
FullfillmentCompanies.net offers the unbiased information you need to make the right fulfillment decision for your company. Their main objective is to connect you with the best fulfillment companies that you can trust to handle your unique fulfillment needs.
Bottom Line
There are thousands of 3PL companies that can take the burden of managing supply chain and order fulfillment off your shoulders. Whether you need ecommerce fulfillment, freight solutions, or both, finding the perfect fit takes time. It's always best to review many options as you make this important decision.
We recommend starting your search for the ideal 3PL partner with FulfillmentCompanies.net. This free matchmaking service assesses your needs against more than 600 prescreened 3PL companies to find you the perfect fit. Click here to get started.