As a handyperson, you'll do different jobs on any given day, so it's best to always be prepared with the right insurance coverage to protect your livelihood. We understand the importance of a quick quote with quality coverage, easy access to your policy, a streamlined claims process, and a company that cares about you.
Using our proprietary rubric focusing on financial stability, customer satisfaction, convenience, and policies offered, we reviewed nearly 20 companies to find the six best handyman insurance brokers and providers:
Best Brokers for Handyman Business Insurance
Best Providers for Handyman Business Insurance
Best Brokers for Handyman Business Insurance Compared
Best For

Quote Process

Online Policy Purchase

Instant Certificate of Insurance (COI)

Works With Seven or More Providers

Accessibility

Overall broker and buying insurance online

Compare online

✓

✓

✓

Monday to Friday, 8 a.m. to 8 p.m., Eastern time

Range of coverage options

Compare online

✕

✓

✓

Monday to Friday, 8 a.m. to 8 p.m. ET
Saturday, 9:30 a.m. to 1:30 p.m. ET
Best Providers for Handyman Business Insurance Compared
 

Best For

Quote Process

Accessibility

Instant COI

Financial Rating

Overall provider for handyman insurance

Online

Monday to Friday, 8 a.m. to 5 p.m. Central time

✓

A- (Excellent)

Independent contractors

Online

24/7 call center

✓

A+ (Superior)

Short-term liability and instant COIs

Online

Monday to Friday, 9 a.m. to 6 p.m. ET

A (Excellent)

Quick and affordable quotes

Online

Monday to Friday, 7 a.m. to 10 p.m. ET

A (Excellent)
Simply Business: Overall Best Broker and for Buying Insurance Online

Pros
Instant COI
Ease of use
Support services
Cons
Not open seven days a week
Not all coverages, including property, available online
Claims filing process
Standout Features
Is a one-stop-shop for insurance from different providers
Offers quick online quotes
Allows policies to be purchased online
Provides a dedicated agent to help you manage your policy
Financial stability: Travelers purchased Simply Business in 2017 and has a financial rating of A++ (Superior) from AM Best, one of the older insurance credit rating agencies.
Simply Business is the best overall broker for handyperson insurance because of its quote, policy purchase, and policy management systems. In 10 minutes or less, it generates free quotes from top providers for you to compare. It even gives you the flexibility to tailor the limits and deductibles according to your needs.
Its greatest weakness is availability, as it's open only on weekdays, plus it doesn't have an app. While liability and workers' comp are available online, some other coverages, like commercial property, are only available if you call and speak with a dedicated agent. If managing your policy with an app or creating and instantly sharing a COI for work is important, then consider Next Insurance, our top-recommended handyperson insurance provider.
When shopping for a handyperson policy, Simply Business provided five quotes from carriers, including Hiscox. The average price for the policies was $977 annually, and there was no information about monthly payments.
The policies were for a general liability policy for the term of a year with a $1 million limit. There was no coverage in the policy for your tools. However, you can always call Simply Business to discuss coverage options if you are looking for more than liability.
---
Simply Business is available in all 50 states. The quoting process is quick and easy—we received five quotes in less than 10 minutes. Once you find a policy that is right for your business, you can purchase it online without speaking to anyone. When you've made a purchase, you receive a copy of the full policy and a certificate of insurance (COI). If you're a handyperson who wants a one-stop shop for your policy, this is your best option.
Simply Business provides you with a personal account where you can manage your policy, add additional insureds, request a COI, and file a claim. There is also a guide for contractors with state-by-state requirements to obtain any necessary licenses.
Users have given it high marks on third-party review websites. On the independent customer review site Trustpilot[1], Simply Business has a score of 4.8 out of 5 stars from almost 900 reviews.
---
CoverWallet: Best for Range of Coverage Options

Pros
Online COI access
Ease of use
Support services
Cons
No 24/7 call center
Have to call to purchase the policy
Standout Features
Offers quick online quotes
Allows policies to be purchased online
Is a one-stop-shop for insurance from different providers
Provides a dedicated agent to help you manage your policy
Financial stability: CoverWallet's handyperson policies are from top-rated providers with high financial ratings:
CoverWallet is an online insurance broker that can provide quotes from multiple top-rated carriers, like Chubb, Liberty Mutual, and The Hartford. It has a great policy management system and allows you to request instant COI for any new jobs. The services it provides, along with the comparison ability, make it the best broker for handypersons wanting to compare quotes.
While you usually cannot purchase a policy online like you can with Simply Business, CoverWallet has a broader range of coverage options to shop for online. It can provide commercial property, professional liability, and commercial auto insurance quotes for you to compare, allowing for broader coverage for your business.
After answering a few questions, CoverWallet provided one quote from Hiscox—although it stated that more were available, we were asked to call to discuss these in more detail. The quoted plan was a general liability policy with a $1 million limit and a $2 million aggregate coverage. It also included blanket additional insureds. The cost of the policy was $4,107 annually or $342 monthly.
---
In addition to providing multiple quotes within 10 minutes, it also provides policy financing options. The policy is paid in full for a year by CoverWallet, and then you work out a payment plan to maintain the coverage. The broker offers a self-service wallet to manage your policy online, including access to related documents and certificates of liability.
Customers have given CoverWallet a positive score on eKomi[2], where it has a score of 4.7 out of 5 stars from nearly 800 reviews.
---
Next Insurance: Overall Best Provider for Handyman Insurance

Pros
1,300 professions covered
App for commercial policies
Flexible payment plans
Cons
Not open 7 days a week
No dedicated 24/7 call center
No commercial auto insurance available
Standout Features
Does not require documents to request a quote or bind a policy
Offers professional liability automatically with its general liability policy
Offers tailored coverage for commercial and residential technicians
Has high limits of up to $30,000 for tools and equipment
Financial stability: Next is a newer carrier, but it has created a strong financial foundation to pay claims. It has a rating of A- (Excellent) from AM Best.
Next Insurance is our overall best provider for handyman insurance because it has the necessary range of policies for handypersons, offers the ability to get instant insurance and a COI online for free, and tailors policies for small businesses in the construction space.
It also provides inland marine for tools and equipment as an add-on to general liability insurance. This comes with three levels of coverage: basic, pro, and pro+, with limits for the tools ranging between $3,000 to $10,000. The inland marine insurance covers equipment, miscellaneous tools, and borrowed tools and equipment.
A provider similar to Next Insurance but with a larger amount of available coverage, like commercial auto, is The Hartford. If you have a dedicated work van that hauls your tools around and you drive for work, then consider The Hartford.
When seeking a quote from Next, it usually offers multiple options with different levels of coverage. We received three options:
Basic coverage was $1,787.75 monthly and included $1 million in total general liability insurance and $20,000 in professional liability insurance.
Premier coverage costs $1,827.84 monthly and includes the same liability coverage as the basic, but with an added $5,000 for tools.
Deluxe coverage costs $1,976.50 monthly, with $2 million aggregate general liability coverage and $50,000 professional liability insurance. It also included $10,000 for tools and equipment.
The deductible for tools for both the premier and deluxe coverage is $500.
---
You can get a bindable quote for a policy in 10 minutes without trailing documents, no matter the profession. While Next is available in all 50 states, certain coverage may not be available depending on the state you're in—for instance, inland marine isn't available in the state of New York.
Its customers are happy with their experience, as Next Insurance has lower-than-average complaints with the NAIC. Currently, there are over 5,000 user reviews on its website[3], with an average score of over 4 out of 5 stars.
Next has an iOS and Android app that makes handling a policy incredibly convenient for a handyperson. Through it, you can add additional insureds, get instant proof of insurance, change coverage, and file a claim.
---
The Hartford: Best for Independent Contractors

Pros
24/7 claims line
Quick online quote
Instant access to policy
Cons
No app for commercial lines
Usually unable to purchase a policy online
Standout Features
Has an online portal for instant access to policy documents
Offers short-term insurance for quick projects
Provides an easy and quick quotation and application process
Offers multiple coverages depending on the project
Financial stability: The Hartford has been in operation for more than 200 years and has proven, through multiple disasters, its financial strength. It has received an A+ (Superior) rating from AM Best.
The Hartford is an experienced small business insurance provider with over 1 million small business customers. It is available nationwide and has the full range of coverages that a handyman would need. If you are an independent contractor, it is your best option because it has developed core policies specifically for independent contractors. Besides that, it can create an instant COI to help with any job site requirements.
While there are areas for improvement in convenience, such as creating a mobile app or making it easier to get same-day coverage online without calling, the overall user experience is still excellent. It is also the only provider listed in this guide with a 24/7 call center.
However, its terms are for six months to a year. If you are looking for short-term coverage, check out Thimble—the only provider on this list with short-term liability insurance coverage.
Typically, for most lines of business and industries, including contractors, The Hartford will generate an online quote. However, it usually requires you to call one of its reps to purchase a policy.
Unfortunately, we were unable to get an online quote despite several attempts and were instead referred to speak directly with The Hartford. Given the inherent risk of contractors, especially ones in the construction industry, the reason for the referral to an agent was to review the specific risks of our industry to make sure the quote was accurate.
If you work not only as a handyperson but also as a contractor, The Hartford offers independent contractor business insurance for longer-lasting projects. These policies will satisfy the requirements of any job site or general contractor who has subcontracted you for work. As a small business insurance provider, it offers the full range of coverage you need, including workers' compensation, professional liability, business owner's policy, and commercial auto.
---
Customers are quite satisfied with The Hartford's service. Its complaints for commercial insurance are lower than the national average.
It allows you to purchase your policy online or call to finish the purchase. After purchasing your policy, you can manage your account, pay your premium, or file a claim online—it even has a 24/7 service center if you prefer to use a phone. Besides that, if a customer wants proof of insurance, The Hartford offers instant COIs on demand.
---
Thimble: Best for Short-term Liability

Pros
Flexible policy terms
Affordable insurance
Easy-to-use website
Cons
No 24/7 call center
Claims handled by a third-party administrator
No commercial auto insurance available
Standout Features
Offers an app for easy policy and claims management
Provides short-term liability coverage
Can provide a COI in 60 seconds
Has clearly listed coverages and exclusions
Financial stability: The quoted policy below was through National Specialty Insurance Company, which has an AM Best rating of A (Excellent).
If you are just starting out as a handyperson or are doing the job on the side, Thimble is your best option. It is the only provider in this guide to directly offer short-term liability insurance by the day or month. The coverage for short-term liability insurance is available immediately. Thimble also has annual policies if you want a longer-term insurance solution. You can also create and instantly share free COIs as often as you need to.
However, the provider is only available on weekdays and doesn't handle claims directly because it's a managing general agent (MGA). While it is a great option for a quick quote, check out a broker like Simply Business if you'd like to compare quotes to get a better idea of the coverage available.
For short-term liability, you can choose between a month or more of coverage—or less than a month of coverage. For general liability coverage that started at the time of the quote and ended at 11:59 p.m. on the same day, it cost $28.73. This was for general liability insurance with $1 million in total coverage.
Policies come with $1 or $2 million limits. The policy is strictly for liability with no equipment or property coverage.
Thimble provides a list of excluded activities when you go through the quote process, giving you a good idea of what isn't covered in the purchase.
---
Thimble offers iOS and Android apps for its policyholders. While it doesn't have a 24/7 call center, the app functions as one, allowing you to obtain a quote, purchase a policy, manage it, and file a claim on your smartphone.
If you're a handyperson who does jobs in the evening or on the weekend as a side hustle, Thimble's app makes it easy to get short-term coverage. You can get a quote and purchase a policy for a specific job—and have an instant COI to show to the customer.
If you need more than short-term coverage, it also offers coverage for an entire year.
---
Hiscox: Best for Quick and Affordable Quotes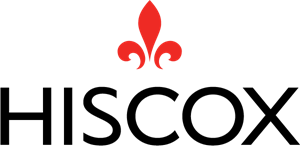 Pros
Independent agents
Partners with multiple brokers
Same-day coverage
Cons
Only available on weekdays
Have to call to get quotes for higher limit policies
Higher record of customer complaints
Standout Features
Offers flexible payment options to meet all business needs
Allows additional insureds to be easily added to your COI
Covers numerous industry classifications
Has worldwide coverage
Financial stability: Hiscox received an A (Excellent) rating from AM Best.
With roots that go back to 1901, Hiscox has a history of financial resiliency and offers discounts for home-based businesses. It generates quotes online within minutes, and the prices are usually some of the lowest ones you will find—partly because the limits may be much lower than the average limit of $1 million.
The provider does not charge a fee for monthly premium payments. Its target industries are smaller businesses with five to 10 employees, so if you're a handyperson operating out of your home, this is the best option. Its handyperson policy covers a range of industries, including those of plumbers and heating, ventilation, and air conditioning (HVAC) contractors.
As a traditional provider, Hiscox services the policy and handles claims in-house. However, it does not have a 24/7 call center for claims or customer service. If you would like the same type of service but 24-hour availability, check out The Hartford.
We received a quote for $2,399 annually. It offers a monthly option with $599.70 down and then 10 payments of $179.93. The quote was for a general liability policy for a home-based handyperson business. It came with a total limit of $300,000 with no deductible. It did not have the option to insure your tools.
Most insurance policies have a section that details coverage restricted to a specific territory and time. Hiscox covers your work anywhere in the world—so long as you file the claim in the United States, a US territory, or Canada.
---
While Hiscox does not have a 24/7 call center, its webpage functions like one. You can access and manage your policy, request a COI, and file a claim online. If you do need to speak with someone, you can email or call from Monday to Friday, 7 a.m. to 10 p.m. ET.
Some carriers will require an upfront payment or a down payment along with fees for a monthly plan, but Hiscox has flexible payment options without fees. However, it has higher-than-expected complaints per the NAIC.
---
How We Evaluated the Best Insurance for Handyman Businesses
We determined the best handyman insurance companies using our proprietary evaluation system. We focused on the customer's needs and paid particular interest to convenience, financial ratings (AM Best), customer service, types of policies offered, and the overall experience as a policyholder for a specific company.
Frequently Asked Questions (FAQs)
Handyman insurance provides protection for your business for claims filed, either because of liability against you or damage to your property. Depending on the size of your business, there are typically four policies you want:
General liability is for third-party claims of injury and property damage.
Commercial property is to repair or replace any of your property, including tools and equipment, which may be damaged, lost, or stolen.
A business auto policy is great if you have a work van or truck that doubles as more than just a means of transportation.
Workers' compensation is necessary, depending on your state, if you employ anyone as part of your business.
---
Anyone who works as a handyperson should look into this coverage. At the very least, most states will require handyperson liability insurance if you seek a contractor's license.
---
Handyperson insurance quotes consider, among other factors, the risk, experience, and location of the job—meaning that the total cost would depend on the details of your business. According to Insureon, a liability policy's average monthly cost is $65. Through The Hartford's Putty, policies start at $7. At Hiscox, the majority pay less than $50 a month.
---
A certificate of insurance is proof of liability insurance. Commonly called a COI, it is often required when bidding or working on a job. Sometimes, the general contractor will request to be listed as an additional insured and the COI will reflect this request. You can learn more through our guide on what a COI is, which includes a sample certificate.
---
Bottom Line
Whether you're installing a ceiling fan or hanging drywall, it's important to ensure you have the right coverage. We've taken the time for you to find the best handyman insurance companies—with Next Insurance being the best overall provider. Complete a short online questionnaire and receive a quote in minutes.
Visit Next Insurance for a Quote
---
User review references:
1Trustpilot | Simply Business
2eKomi | CoverWallet
3Next Insurance