Handyman insurance refers to the liability and property coverage for unlicensed tradesmen. A handyman, at the very least, should have general liability, workers' compensation, and equipment coverage in the event tools are lost or stolen. Sole proprietors with no employees should expect to pay approximately $1,500 annually for liability and equipment coverage.
Finding the right handyman liability insurance can be time-consuming. As a self-employed handyman, your attention should be on your work and finding new jobs, not worrying about shopping for coverage. CoverWallet is an online insurance broker that uses its technology to quickly generate multiple quotes from top carriers and finds a low-cost option that's right for you. Get started today by filling out a free, no-obligation questionnaire online.
Primary Handyman Insurance Providers
Find the right provider that can get you handyman insurance quickly and without breaking the bank. The providers listed have designated business classes specifically for handymen. This means you are protected for the same risks as contractors without the high-cost of claims exposure.
Handyman Liability Insurance Providers
| Insurance Provider | Best For |
| --- | --- |
| | Handyman who wants low-cost coverage and needs quick access to certificates of insurance |
| | Handyman who wants to have a broker to find them the best available coverage |
| AP Intego | Handyman who needs quick, affordable coverage |
| | Mobile handyman who needs auto coverage without paying commercial rates |
| | Local handyman with some trade skills that may need to expand coverage |
Below are five top providers for handyman liability insurance.
CoverWallet is an online insurance broker that uses technology and an easy-to-use platform to allow you to quickly compare multiple quotes and find a low-cost option that's right for you. The platform simplifies much of the insurance jargon, so that small business owners understand how to choose the proper coverage.
CoverWallet works with top insurance carriers that understand the coverage needs of small businesses and solopreneurs, including handymen, and provide reliable coverage that you can count on. This includes all lines of insurance, such as general liability, property coverage, commercial auto, and professional liability. With CoverWallet, you can bind online and print certificates of insurance immediately after purchase. Fill out a short online application to receive multiple quotes in seconds.
CoverHound simplifies the process of shopping for insurance online. They're a reliable broker that shops and compares quotes from top carriers, including Progressive Commercial, Chubb, Liberty Mutual, Nationwide, and over 40 others. This ensures that you will get the right coverage for your business at an affordable price.
No matter the type of business you own, CoverHound will help make sure you're protected. CoverHound strives to deliver fast and accurate rates from top insurers and simplify the process of getting handyman insurance you can rely on.
AP Intego connects solopreneurs and independent contractors, including handymen, with the right insurance policy for an affordable price. They achieve this by working with nationally licensed agents to shop and compare multiple handyman insurance quotes from industry leading companies, such as Travelers. This makes the life of a handyman easier, since AP Intego finds you reliable coverage you can count on, freeing you up to focus on your jobs. Reach out for a free, no obligation quote today.
State Farm is a household name when it comes to personal lines of insurance. It also has some of the most competitive business owner policies available for small companies with a few employees. State Farm offers liability, property coverage, surety bonds, and workers' compensation.
State Farm is a terrific choice for a handyman seeking a local partner who understands not just his business but the needs of the community. Keeping personal and business lines of insurance with one local agent helps prevent gaps in insurance that could result in denied claims. Most handyman work trucks get rated under personal auto for business use, which can save you money.
Progressive Insurance has based its strong reputation on helping consumers get the right type of coverage for the best possible handyman insurance costs. This brand reputation extends beyond personal lines of insurance into small business and commercial insurance. Progressive offers competitive liability and commercial auto policies.
A handyman using a personal truck or van for work and staying local with small jobs is best suited to work with Progressive. Between the personal and commercial auto insurance lines, a handyman doesn't need to overpay for his work vehicle. If a handyman decides to grow his business with skilled trades, Progressive has solutions for licensed tradesmen and contractors.
When to Use a Broker
There technically isn't any such thing as "handyman insurance." Instead, a handyman purchases a series of commercial insurance policies that are rated for his line of work. There are two options when looking for handyman insurance: go directly to a carrier or find a broker to shop policies on your behalf.
Carriers typically have agents who work only with the carrier while brokers are appointed to work with multiple carriers. While most insurance for handyman businesses benefit from bundling into business owners' policies (BOPs) and keeping everything with one carrier, there are times each type of coverage is held at different carriers to save money or improve coverage.
AP Intego is an online broker that works with highly rated carriers. Complete an online application and find out within minutes who the best carrier is with the best price for your handyman liability insurance needs.
Common Types of Handyman Insurance
| Handyman Insurance Types | What It Is For |
| --- | --- |
| General Liability Insurance | Protects against trip and fall accidents and damages |
| Workers Compensation | Provides medical and compensation to employees injured on the job |
| Commercial Auto | Covers handyman trucks in auto collisions |
| Equipment Protection | Insures tools and equipment from theft or vandalism |
| Builder's Risk | Protects materials, tools, and equipment left at job sites |
| Umbrella Liability | Gives extended liability coverage for general and auto claims |
The type of work handymen perform is a higher risk class than other types of jobs, thus finding the right handyman insurance is difficult. Having insurance not only protects you but allows you to bid for more work as a subcontractor or with clients who require liability insurance for handyman jobs.
Handyman Insurance Requirements & Types
Since there are no requirements for a handyman to have insurance, the business owner must consider his overall risks and make a decision about what handyman insurance policies to purchase. General liability, workers' comp, business equipment, and commercial auto are among the most common types of insurance policies for handymen.
The main types of recommended handyman insurance coverage are general liability insurance, workers' compensation, commercial auto insurance, handyman equipment protection insurance, handyman builder's risk or inland marine insurance, and handyman umbrella liability insurance.
General Liability Insurance for Handyman
As a handyman, you should be concerned about the safety and protection of your clients' property, health, and pets. If anything goes wrong and you damage the property you're working on or someone gets injured, you'll likely be protected. Some handyman liability insurance policies start at $300,000 in liability coverage with lower rates.
General liability insurance covers a wide range of potential claims including:
Damage to the homes or properties you work in
Work completed by subcontractors
Incomplete work you promised to perform
Medical payments from accidents for you/others around the worksite
Injury from advertising
The biggest potential risk to a handyman is a costly injury or disability claim resulting from his business. Uninsured claims result in lawsuits and judgments that linger over credit scores, bank accounts and income for years. General liability is a cost-effective solution to protect against this.
Workers' Compensation
Workers' compensation covers medical bills employees incur from accidents at work. Even a one-man handyman business should have workers' compensation insurance for financial protection in case you're injured and can't work. Premiums start around $500 annually, depending on the number of employees and construction risk type. "Ghost policies" require minimum premiums for occasional hires.
Workers' compensation will pay for all of your medical bills up to $1 million per claim, or whatever your personal coverage limits are. It can pay you for the time in the hospital, required prescriptions, or for special treatment, you need to rehab your body. Workers' comp can also help pay for missed wages during an employee's recovery.
Commercial Auto Insurance
Commercial auto insurance covers company owned work vehicles from damage, theft, and accidents. Not every handyman needs commercial auto insurance. If your work truck is not registered as a commercial vehicle, your personal auto insurance for the truck is sufficient as long as it is designated "for business pursuits" with the insurance carrier.
You'll typically get covered for up to $1 million per claim for $1,300 to $2,000 annually, with a $500 to $1,000 deductible. Costs are contingent on vehicle year, make, and model as well as the driving history of any named drivers. Items stored in the vehicle are not covered by auto insurance and must be covered by equipment protection.
Handyman Equipment Protection Insurance
As a handyman, your tools are necessary to make a living. Equipment protection insurance pays you to fix or replace tools damaged or lost due to theft or vandalism. Normal wear and tear are excluded.
Assume you insure $20,000 worth of tools that are then stolen from your truck, you pay the $500 deductible, and the insurance company gives you a check for the remaining value so that you can replace them. Some companies will replace higher-end items rather than issue a claim check.
Handyman Builder's Risk or Inland Marine Insurance
Builder's risk coverage is a form of inland marine insurance that covers equipment or materials as they're transported or stored at a job location. Theft, vandalism, and weather losses without insurance require you to replace the lost supplies and materials. Builder's risk coverage will cost you between $500 to $1,300 annually. Coverage varies widely per carrier.
Because most states have limits to the amount a handyman can charge for a job ranging between $500 and $2,000 without a license, most risk is not worth getting covered by expensive builder's risk policies. Most handymen will mitigate the risk by obtaining supplies as needed for specific jobs.
Handyman Umbrella Liability Insurance
An umbrella policy extends the coverage per claim of existing liability policies. For a handyman, an umbrella policy can extend your general liability, workers' compensation, and commercial vehicle liability all at the same time. This saves you the premium costs of increasing coverage of each of the other policies, although minimum coverage requirements exist.
This policy is less popular for a handyman than general contractors because any insurance claims you're going to have aren't likely to be more than the $1 million your general liability policy covers. If you find that you need to extend your coverage, an umbrella policy will generally provide an additional $1 million of coverage per claim.
Handyman Insurance Costs
Your main cost of insurance is your annual premium. If you obtain a business owners policy, you will combine the liability and equipment into one policy and one premium payment, which is paid monthly. Electing higher coverage limits and adding recommended policies could lead to annual costs ranging from $350 to $5,000.
Premium costs are going to depend on the risk associated with the jobs you perform. According to Steve Baldwin, owner of Baldwin Insurance Agency: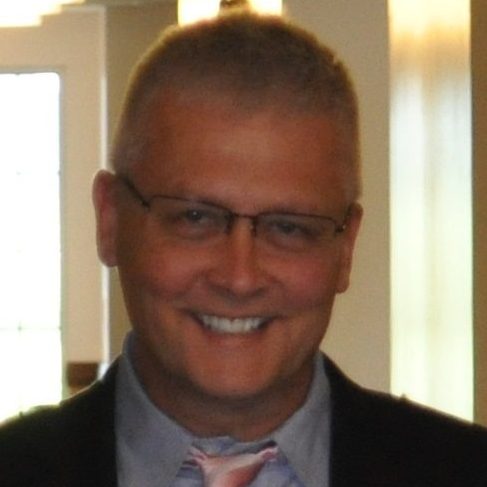 "Handyman insurance is rated based on class code. A class code is a description of work performed, which makes insurance for a handyman much different than work performed as a general contractor or other related jobs driven by a large business. A handyman likely performs multiple small jobs doing maintenance or installing screen doors, installing an outside light fixture, or building a deck. These will have much lower premium costs than a business that builds new homes."
In addition to your annual premium, you could also have out-of-pocket costs for deductibles or other claim costs that are above your per claim limit, which is typically $1 million per claim per policy. These additional costs will vary from one policy to the next. For example, if there's damage to a home because of your negligence, then different policies could pay out different amounts, which could then cause you to pay more out of pocket.
Average Annual Handyman Insurance Costs by Coverage
| Handyman Insurance Types | Coverage Amount | Average Base Premium | Deductible |
| --- | --- | --- | --- |
| General Liability Insurance | $1 million | $350 | $1,000 |
| Workers' Compensation | $300,000 | $500 | Varies by state |
| Commercial Auto | $100,000 | $1,300 | $500 |
| Equipment Protection | $20,000 | $500 | $500 |
| Builder's Risk | $30,000 | $900 | $500 |
| Umbrella Liability | $1 million | $1,000 | None |
Deductibles can be raised or lowered in many cases to adjust premium costs. Deductibles are the handyman's portion of the claim. General and other liability coverage often cover $1 million per claim with an aggregate of $2 million annually. Workers' compensation is going to vary by policy on how much it will cover per claim; some states require a small deductible payment.
Example of Handyman Insurance Costs
A local handyman that fixes broken appliances and does minor construction opts for a BOP and a workers' compensation ghost policy and commercial auto. At a base premium our handyman will be paying about $2,150 in combined annual premiums ― $350 + $500 + $1,300 = $2,150.
Additionally, there will be deductible costs of $1,000 for general liability or $500 for commercial auto claims. If a claim is made for $1 million due to property damage during a job, the handyman will just pay the $1,000 deductible on top of his annual premium for a total of $3,150 for the year.
Depending on the policy terms, there may be a deductible for other claims in the same year. If he then has a commercial auto accident and makes a claim for $5,000 of damages, he'll have to pay the $500 deductible on his commercial auto coverage. Most deductibles on policies are "per incident" and are required every time a claim is paid.
How Handyman Insurance Policies Work
If you are doing business and someone gets hurt or something gets damaged, you are on the hook to pay for it or fix it. Handyman liability insurance transfers that responsibility to the insurance company. When something goes wrong, make a claim to your insurance company. The insurance company investigates the claim and pay out damages they believe you're liable for.
For example, you are fixing a minor leak under a client's kitchen sink. Something happens, and water starts to spurt everywhere. In minutes the kitchen, dining room and part of the living room are flooded with an inch of water. Walls, floors, carpets, and cabinets are damaged along with the dining room table and chairs estimated at $50,000 in damages.
File a claim with your insurance, and they will investigate and do one of three things:
Approve your claim and pay the $50,000 to the homeowner. You'll have to pay your out of pocket deductible of $1,000, but they'll cover the remaining $49,000.
Negotiate the payout to the homeowner, if they believe the costs shouldn't be that high.
Deny the claim if they don't believe you were at fault.
Many jobs never ask you for proof of insurance, usually in the form of a certificate of liability insurance, because your clients will be individuals asking you to perform work inside their home. Being proactive about protecting yourself from any potential liability does give you an edge when clients or general contractors hire you.
Claims Made vs Occurrence Based Insurance
There are two different types of insurance policies. The first is a claims-made policy and the second is an occurrence-based policy, which is typically the best option for a handyman business. The biggest difference between the two is when you can submit claims on your policy, and how that impacts your coverage.
A claims-made policy means that payment for a claim is only triggered on the date a claim is made, which means you have to make a claim before you end your coverage. There is a 60-day window after you end your coverage where you can file a claim, but then your coverage will end for all claims unless you pay an extra premium to extend it.
An occurrence policy is a traditional insurance policy that is very common in the handyman industry. Under this policy, you have coverage as long as the incident happened during the time period of your coverage. So, even if you cancel your coverage, a claim could be filed for an event that happened during the time you were paying your premiums.
How to Balance Cost & Coverage
Determining the amount of insurance involves balancing the amount of coverage you want with how much it will cost you. Consider the size of the jobs you do and the types of homes or job locations you go to. Obviously, if you work in multimillion-dollar mansions, you'll want higher coverage than you would working on small tract homes because potential claims can be more.
In addition to the potential third-party claims, consider the cost of your own equipment and vehicle. For some, insuring every last tool isn't worth the cost of insurance. Many items may be redundant in the toolbox. Insure the necessities to keep costs down but get back to work sooner than later in the event of a loss.
Business Owners Policies Save on Handyman Insurance Costs
Many handyman insurance providers offer a BOP. This is a hybrid policy that combines handyman liability insurance with equipment protection and business protection. The result is more coverage for lower premium costs. Most BOPs have general liability, business property and equipment, and loss of income as starting coverage options.
Who Needs Handyman Insurance
Every handyman should have handyman insurance. The risk when working in other's homes leaves a handyman exposed to lawsuits and claims. It isn't required for a handyman to have general liability or property coverage, but if someone makes a claim against him, it could be financially devastating. It also makes a handyman a better contractor to hire.
Here are four reasons every handyman needs handyman insurance:
Clients are likely to get hurt on tools.
Accidents happen to people's property during work.
Tools are expensive to replace.
It's impossible to be at the work site all the time.
Benefits of Handyman Insurance
Regardless of whether you do handyman work as an individual or you have 10 employees performing jobs around town, you'll find handyman insurance the smart thing to do. The benefits of being covered outweigh the potential costs of making a mistake without insurance, and they outweigh the premiums you'll pay.
Handyman insurance has three main benefits.
1. Protects Your Business From Mistakes You Make
If you're working on jobs large enough to hire outside subcontractors, you'll want to protect yourself from their work. If they mess up on the job, it could cost you financially. Having the proper insurance coverages in place protects you from any mistakes they make while they're working on your behalf.
2. Protects You From Mistakes Subcontractors Make
If you're working on jobs large enough to hire outside subcontractors, you'll want to protect yourself from their work. If they mess up on the job, it could cost you financially. Having the proper insurance coverage policy options protects you from any mistakes they make while they're working on your behalf.
3. Helps You Qualify For Larger Projects
Some larger projects won't accept a bid from you as an individual or a small business unless you can provide proof of proper insurance coverages. Having these in place for your business can give you a leg up for those jobs and increase the likelihood of improving your total revenue by winning more of these opportunities.
"A handyman with insurance may seem like an oxymoron to some. Some may even argue that a handyman can't get insurance because it isn't a real business. But, the fact is that a handyman can get insurance and should have insurance just like any other business to protect themselves and their customers."

― Flash Shelton, Founder, United Handyman Association
Shelton continued: "Just because the average customer doesn't think about the what if's doesn't mean they don't appreciate lower liability. When deciding between a handyman who has insurance and one that does not. They are sure to choose the safer route. Maybe even ask the other handyman why he doesn't."
Frequently Asked Questions (FAQs)
A handyman can potentially fall into many different contractor subclasses when it comes to insurance. If you are concerned about finding the right insurance or still have questions, feel free to visit our forum for more answers.
Should a Handyman Be Licensed and Insured?
A handyman performing small jobs under the minimum financial thresholds set by the state doesn't need to be licensed unless they are performing specific trade work. Often, electrical and plumbing work require licensing. Being insured protects the handyman, whether licensed or not, from potential claims. Insurance isn't required if you aren't licensed but is a good idea.
How Much Does a Handyman License Cost?
Handymen often have an exemption from getting licensed as a contractor or tradesman. Every handyman should file for a business license in his state or county, which might cost anywhere from $20 to $400 depending on where he resides and works.
What Is the Purpose of a COI?
A certificate of insurance (COI) is a way for a business owner to show his or her liability coverage to a contracting employer or client. It often names the requesting party as an additional insured on the policy. It shows that you have liability coverage and can extend coverage to the requesting third party.
The Bottom Line
It's important to have enough insurance coverage for your handyman business so that you're not crippled by one mistake on the job. Handyman insurance is there to take control of claims and accusations against you so that you can continue doing your job. The right insurance company serves as a partner to make sure you have the maximum coverage at a reasonable price.
CoverWallet will help you obtain the best liability insurance for your handyman business, with policies tailored to your needs. Get a free, no obligation quote in as little as four minutes.