5 Best Landscaping Insurance Companies for 2023
Business owners that need insurance for a landscaping business typically look for a provider with high limits, responsive claim services, and fast turnarounds on certificates of insurance (COIs). Using our proprietary rubric focusing on financial stability, customer service, convenience, and the policies offered, we evaluated 18 providers to determine the five best landscaping insurance companies:
Did You Know?
Simply Business is an online digital broker specializing in businesses with five or fewer employees. It is one of the best places to find insurance general liability and workers' compensation for your landscaping company. It is great for easily comparing free quotes from top providers and then buying a policy online without speaking to anyone. Visit Simply Business for a quote.
Best Landscapers Insurance Companies Compared
Best For

Quote Process

Accessibility

Instant COI

Financial Rating

Best overall for landscaping insurance

Online quote

24/7 call center

✓

A+

(Superior)

Companies with trucks

Online quote

24/7 call center

Unclear process

A+

(Superior)

Contractors

Online quote

24/7 call center

✓

A+

(Superior)

Quick COI

Online quote

Monday to Friday, 8 a.m. to 5 p.m. Central time or online

✓

A-

(Excellent)

New businesses

Online quote

Monday to Friday, 7 a.m. to 10 p.m. Eastern time or online

✓

A

(Excellent)
The Hartford: Best Overall Provider for Landscaping Insurance

What We Like
Quick, online quote
Instant access to policy
24/7 claims services
What We Don't Like
Not available in Alaska or Hawaii
Not all policies for landscape services have online quotes available
Deciding Factors
Independent agents: Available to help you with your policy
Online portal: Access to policy documents instantly
Financial strength: Excellent financial rating
In-house claims: Claims are handled directly by The Hartford
The Hartford offers insurance for landscape companies, lawn care services, arborists, and tree trimming companies. Its range of policies, along with the limits and the convenience of policy management, makes it the best overall provider for landscape insurance.
The Hartford offers middle and large arborist businesses inland marine coverage that will cover wood chippers and cranes. This product stood out, as most providers will not cover tree work or have a cap of work no higher than 30 feet, but there's no online quote for it.
However, for landscape insurance, we received a quote for a business owner's policy (BOP) for $241.75 monthly. This included $20,000 in property coverage with a $1,000 deductible. The general liability limits were $500,000 per occurrence and $1 million aggregate.
The provider also offers optional coverage for workmanship error—this helps repair or replace trees, shrubs, or lawns you damage while performing your job.
---
The National Association of Insurance Commissioners (NAIC) keeps track of complaints filed with state departments of insurance. Complaints against the company are lower than the national average.
There are multiple ways to communicate with it about your policy and claims. You can work with your independent agent or contact The Hartford directly. Otherwise, you can manage your policy and get an instant COI online.
---
The Hartford has been insuring homes, businesses, and even colleges since 1810. It has maintained a strong financial position to handle claims with a rating of A+ (Superior) from AM Best.
---
Progressive Insurance: Best for Landscape Companies With Trucks

What We Like
In-house claims services
Available nationwide
Years of experience
What We Don't Like
Unclear process for getting a COI
No app for managing your policy
Deciding Factors
In-house claims: Claims are handled directly by Progressive
Discounts: These are available for auto and business insurance
Financial rating: A+ (Superior) Rating
Independent agents: Advisers available to assist you with your policy
Progressive, the leading provider for commercial auto, is the best insurer for landscape companies with trucks or trailers they need to insure. It insures such a large part of the market because it has an appetite for all types and sizes of commercial vehicles, such as trailers, dump trucks, and winter service vehicles. It also offers discounts with business insurance if you have auto insurance with the company.
Progressive sells commercial auto and business insurance. It also acts as a broker through Progressive Business Advantage and will find insurance for your business if it cannot meet your needs.
We were able to get a quote for a BOP insured by Progressive for $2,145 annually. This carried $20,000 in property and a liability limit of $1 million per occurrence and $2 million aggregate.
Progressive also offers many ways to save on your insurance through its discount programs, such as savings for prior insurance or saving 15% if you pay your premium in full.
---
Progressive offers commercial auto insurance in all 50 states.
Complaints filed with the NAIC are average—meaning it is in line with what you would expect for a company of its size.
Progressive is available 24/7 for claim services, and if you selected roadside assistance coverage, it'll tow your commercial vehicle to the closest repair facility. Unfortunately, there isn't much available information on its online policy management options, including how to obtain a COI.
---
Progressive is financially stable and assessed to be able to handle claims for its policies. It has a financial rating of A+ (Superior) from AM Best.
---
Acuity: Best for Landscape Contractors

What We Like
Financial strength
Availability
Risk management services
What We Don't Like
Unavailable in California, Washington, Oklahoma, Louisiana, Arkansas, Mississippi, Alabama, Florida, South Carolina, North Carolina, West Virginia, Maryland, Delaware, New Jersey, New York, Massachusetts, Rhode Island, and Connecticut
No mobile app for commercial customers
Deciding Factors
Account portal: Online access to manage your policy
Tailored policies: A wide range of specialty coverage available
Independent agents: Available to advise you on your policy
Low complaints: Lowest complaints of all companies reviewed
Small business insurer Acuity insures more than 58,000 contractors. Its appetite is for landscaping businesses subcontracted to do work with residential neighborhoods or commercial properties. It offers loss control services, risk management services, and expert advice for your field to help your business succeed.
It also has additional resources to help your business, such as contract examples, a contract toolkit to help you draft your own contracts, and a contractor consultant with 35 years of contractor experience available to help troubleshoot business problems. Unfortunately, it is not found nationwide, so you'll need to check with Acuity or an independent agent in your area on its availability.
We received an online quote for general liability with $1 million per occurrence and $2 million aggregate limits. It also provided a quote for equipment coverage of $2,500 with a $250 deductible. The total cost was $926 annually. To purchase the quote, you need to speak to an agent on the phone.
There is minimum customization with its online process, but one thing that stood out is the deductible options of $250, $500, or $1,000.
Acuity's Bis-Pak BOP is only available for subcontractors with three or more years of experience and payroll up to $2.5 million. However, the commercial policy package and general liability are available for many contractors.
---
Within the insurance industry, Acuity is known as a place people want to work. Usually, happy employees mean a better experience for the customer, so it is no surprise that Acuity had zero complaints, the lowest level of all providers reviewed.
It offers an online portal for account management, including generating an instant COI. It is also available 24/7 for claims services.
---
Acuity insurance was founded in 1925. It has slowly expanded and maintained a strong financial position with a rating of A+ (Superior).
---
Next Insurance: Best for Quick COIs

What We Like
Easy-to-use website
Policy package options
Online policy -purchase
What We Don't Like
Doesn't offer commercial auto insurance
No 24/7 call center
Deciding Factors
App: User-friendly app for your policy and claim needs
Nationwide: Available in 48 states
Tech forward: Emphasis on the app and online experience
Instant COI: Online or through app for businesses and municipalities
Landscapers working with municipalities or subcontracting work need to show proof of insurance and often update the policy with additional insureds. Through its website or app, Next Insurance offers unlimited, free, and instant COIs for your business. Unfortunately, it doesn't directly offer commercial auto insurance. However, it'll work with you to help get your vehicles covered.
After entering the information on your business, Next offers three policy packages for landscaping companies. The basic package includes general liability and professional liability, with limits of $1 million per occurrence and $2 million aggregate and $25,000 per occurrence and $50,000 aggregate, respectively. This costs $523.71 monthly.
The premier package has the same liability offering but includes $5,000 in commercial property with a $500 deductible. It also has an additional $1,000 for miscellaneous tools and $5,000 for borrowed or rented tools. We recommend this package, and it only costs $568.26 monthly.
Finally, the deluxe package has the same coverage as the premier package with an additional $16,000 in office furniture and contents coverage. This package includes equipment breakdown and has miscellaneous other coverages, such as $2,500 for signs. It costs $657.97 monthly.
---
Next Insurance is available in 48 states. Complaints are lower than the national average.
In terms of convenience, Next offers iOS and Android mobile apps. Through it, you can manage your policy, including coverage changes, and receive claim status updates. You can also have access to an instant COI. So, if you need to add an additional insured and show coverage for a job, you can do this nearly instantly on your phone.
---
Next is the youngest insurance company in this review, having been founded in 2015. However, it has a strong financial position with a rating of A- (Excellent) from AM Best.
---
Hiscox: Best for New Lawn Care Businesses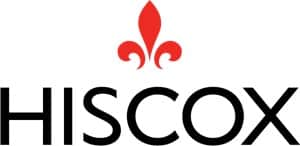 What We Like
Policies offered
In-house claims
Independent agents
What We Don't Like
Higher-than-average complaints
No dedicated 24/7 call center for claims
Deciding Factors
Online quotes: Available quickly
Payment options: Flexible options to meet your business needs
Additional insureds: Can be added easily to your COI
Account portal: Online access to manage your policy
Small businesses insurer Hiscox offers landscape insurance for new and established businesses. Many providers don't want the risk of a business with no data to determine premiums, but Hiscox is willing to insure new businesses, whether they do residential or commercial lawn care work.
We received a quote for general liability for $2,068 annually. The policy carried a limit of $1 million per occurrence and $2 million aggregate.
Hiscox has blanket additional insured language built into its general liability form, making it easier for you to work with businesses that need to be listed on your policy. It also offers flexible payment options with no added fees. For liability, aggregate limits up to $5 million per location and project are available. The higher limits are not available online, so you'll need to speak directly with an agent to request it.
---
Complaints with the NAIC are higher than average for Hiscox. However, on Feefo, there are more than 1,000 reviews with an average of 4.7 out of 5.
Hiscox doesn't have 24/7 availability for claims but you can file a claim online at any time. If it's an emergency, you will receive the contact information after filing the claim to move things forward.
You can manage your policy, file a claim, and get an instant COI online.
---
Hiscox is a global insurer that has been around for more than 100 years. It has a strong financial position, with a rating of A (Excellent).
---
Methodology
We determined the best landscaping insurance companies using our in-house proprietary evaluation system. In evaluating insurance companies, we focused on the customer's needs. We paid particular interest to convenience, financial ratings (AM Best), customer service, types of policies offered, and the overall experience as a policyholder for a specific provider.
Frequently Asked Questions (FAQs)
Landscaping company insurance is a combination of policies that protect your business from financial loss. A core policy for landscapers is general liability, which offers protection from claims of bodily injury and property damage by third parties. If you own equipment, inland marine or property insurance should be considered as well.
---
Quotes that we received for a BOP ranged from $1,895 to $7,895. A large part of the premium calculation for landscaping insurance companies is focused on the type of work you perform. For example, tree trimming services are inherently risky as are companies that use herbicides and pesticides.
---
Many landscape companies offer snow removal services in the winter. Depending on the provider and your business, you can obtain an endorsement for this business. Some companies, such as Hiscox, offer coverage for snow blowing and snow removal for its landscape policies. Before purchasing a policy, make sure you review it carefully and have communicated all of your business operations to the provider.
---
Bottom Line
When you're high in a tree, you want the peace of mind of knowing that if a branch lands on the expensive Porsche parked below, you have coverage from a reputable landscapers insurance company. The Hartford is the best overall provider for landscaping companies, offering policies for lawn care, landscape, and tree trimming services with healthy limits and immediate COIs available. In less than 10 minutes, you can have a custom quote for your landscape business.