6 Best Mapping Software for Realtors in 2023
Real estate agents use mapping software to manage and evaluate property-related data. The best mapping software for realtors offer territory and demographics tools, custom branding, annotation tools, a simple user interface, and comprehensive training and support. To assist you in determining which software is ideal for your needs, we examined a dozen different tools and came up with the six best mapping software for realtors.
Best Mapping Software for Realtors at a Glance
Explore our top choices for real estate mapping software in the table below, then read on (or click on the "jump to section" links) for more information about each provider and how we rated them.
Software

Starting Price

Free Trial

Mobile App

Customer Support

$420 per user, per year*

✓

(30 days)

✕

Phone and email

$49 per month

✓

(30 days)

✕

Phone and email

Free; paid plans start at $50 per month

✕

✓

Email

$49 per user, per month (if billed annually)

✓

(7 days)

✓

Phone, email, and live chat

$500 per user, per year*

✓

(30 days)

✕

Phone and email

$6.67 per user, per month

✓

(7 days)

✓

Phone and email
To find out which real estate mapping software will best suit your real estate needs, take this quick quiz:
Which best real estate mapping software is right for you?
*No monthly payment or billing option
Maptitude: Best Custom Maps for Sales Territories

Pros
Google Places data
Powerful data analysis and visualization
Map overlays
Cons
No mobile app
No live chat support
No 3D mapping for basic plan
Maptitude Pricing
Online subscription: $420 for one year, per user
Desktop subscription: $695 for one year, per user
Desktop no subscription: $995 for 10 years, per user
Enterprise subscription: $9,995 for one year, 10 users with support for corporate deployment and packaging
Our Expert Opinion on Maptitude
Maptitude's mapping software is designed to build custom maps for sales territories, helping users communicate and analyze geographic information. Maptitude assists experienced and aspiring real estate agents in understanding where their clients are located and where their sales are highest—spotting hidden opportunities and discovering geographic patterns and trends.
With the help of its real estate mapping tools, you can create maps using spreadsheet data and examine how geography impacts your business' performance. The main benefit of Maptitude is that it provides access to an extensive library of global maps. It also offers compatibility with Microsoft MapPoint, Streets & Trips, and AutoRoute, and can import pushpin information labels and read-only drawing elements. However, Maptitude could improve by providing a mobile app that allows users to create a map anytime and anywhere.
Geographic analysis tools: Understand trends, evaluate sites, and define optimal routes. This includes drive-time rings, hot spots, heat mapping, data classification, and market share analysis.
Map libraries: Effortlessly create visually appealing geographic and demographic maps with unlimited address locating and territory creation.
Maptitude political and Census boundaries: Detailed demographic and lifestyle data from the U.S. Census. This allows you to obtain insight into the landscape in each state and region, providing you with a complete view of your target market.
Geographic Information System Developer's Kit (GISDK): Provides programming tools required to integrate GIS functions, mapping, and geographic analysis into Windows desktop programs.
---
Maptitude obtained a 4.7 out of 5 customer review rating. Most users praised Maptitude for its ability to track leads and sales down to the ZIP code level and for its excellent and prompt customer service. They commended its ability to visually depict the characteristics, including demographics, of a location you are interested in investigating.
However, some users remarked that Maptitude could be more intuitive, and with so many features, it takes a while to learn to use correctly. In addition, Maptitude doesn't have a mobile app. If you wish for a more intuitive user interface with a mobile app, we recommend Mapbox.
---
MangoMap: Best for Its Simple & Intuitive User Interface

Pros
Filter tool
Sharing capabilities
Custom branding
Cons
No Google Places data
No mobile app
No 24/7 live chat support
MangoMap Monthly Pricing*
Public: $49 for 10 maps, 2GB storage
Business: $99 for 20 maps, 4GB storage
Enterprise: $199 for 40 maps, 8GB storage
Agency: $399 for 100 maps, 16GB storage
*Annual billing is also available for slightly lower or discounted rates.
Our Expert Opinion on MangoMap
MangoMap is an online geographical information system software that creates simple interactive web maps. Web mapping for business analysis, demography, land use, and planning can be done using this platform. It offers a map-based workflow, helping you systematically manage your data. Creating maps with MangoMap is easy as it doesn't require you to have technical skills to set up and operate.
The MangoMap tool also provides users with valuable features like internet mapping, labeling, color coding, geocoding, and spatial analysis. It supports census data integration and easy map sharing with others. Security is tight with 128-bit encryption, password-protected maps, and control access. But, MangoMap should offer a Google Places data feature and a mobile app to improve its solutions.
Supported data formats: Supports multiple data formats, including CSV, Shapefile, MapInfo TAB, and KML.
Map tools: Provides various map tools to customize your maps. This includes advanced search, query tool, proximity analysis, address and data search, coordinate search, Google Streetview, and scale bar.
Visualizations: Data visualization includes thematic, category, choropleth, bubble, and heat maps. It also has clustered pushpins and custom SLD (beta).
Analytics integrations: Integrates with Maptiks and Google Analytics to provide you with comprehensive reports.
---
Although MangoMap has very few online reviews, it has a great customer review rating of 4.5 out of 5, indicating that the software is an excellent real estate mapping software. A user commented that MangoMap is a flexible tool for managing, sharing, and displaying geo data. He also pointed out that its team backed up the initiative enthusiastically and gave him great support.
Yet, users wished for more features on file or data sharing and collaborative editing. Aside from these, MangoMap lacks live chat, 24/7 customer support, and a mobile app. Consider Badger Maps if you need these features.
---
Mapbox: Best Free Plan & Real Estate-specific Solutions

Pros
Territory and demographic tools
Interactive map creation
Sharing capabilities
Cons
No Google Places Data
No live chat and phone customer support
Not fully supported globe view
Mapbox Pricing
Developer: Free
Essential: $50 per month
Business: 10% of monthly spend ($500 per month minimum; billed annually)
Premium: Custom pricing
Our Expert Opinion on Mapbox
Mapbox is one of the best mapping software for realtors offering a free plan and real estate-specific solutions, helping you build custom maps to visualize property listings, rentals, and market data. For a better interactive web and mobile experience, Mapbox offers Open Listings. Using the Mapbox Geocoding API, prospective homebuyers can look for areas nearby, and Open Listings sorts the results using custom icons and clustering to maintain a clear and user-friendly map view.
Furthermore, Mapbox has various tools for navigation, maps, search, and tilesets—all offered for free and paid deals. It also provides a Mapbox Studio, which is like Photoshop for maps. It gives designers control over their colors, fonts, 3D features, and camera angles, as well as the pitch of the map as a car enters a turn. However, it could improve by providing comprehensive customer support.
Matrix API: Calculate accurate travel distances and travel times with tailored departure and arrival times.
Navigation software development kit (SDK): Provides developers with industry-leading mapping and routing functionalities to build navigation experiences for logistics, ride-hailing, fleet, on-demand, and auto applications.
Advanced Driver Assistance Systems (ADAS) SDK: Deliver excellent performance and comfort with its safety-critical map attributes like road curvature, road slope, and speed limits with daily updates based on live detections from thousands of sensors.
Search box: Add interactive location search to any web or mobile app by accounting for your intent and ranking results accordingly.
---
Mapbox's robust collection of APIs and SDKs, which made it simple for users to include interactive maps in mobile apps and for road planning, won over most users. Users also praised the application's high-quality and accurate geographic data, which was necessary to conduct analyses and make informed decisions on the creation of maps. With this, Mapbox received a customer review rating of 4.5 out of 5.
Some users expressed dissatisfaction with its lack of ability to display data over poles and its lack of comprehensive customer service. Plus, users also complained that there is a rather steep learning curve. The software is robust and complex, and it can make things tricky. So, if you wish for a user-friendly and intuitive user experience, we recommend MangoMap.
---
Badger Maps: Best for CRM Integration

Pros
User-friendly interface
Follow-up reminders
Territory mapping
Cons
No custom branding
No 24/7 customer support
Steep learning curve
Badger Maps Monthly Pricing*
Business: $49 per user
Enterprise: $95 per user
*Based on annual billing; monthly billing is also available for slightly higher rates.
Our Expert Opinion on Badger Maps
Badger Maps enables a two-way, real-time integration with the most common customer relationship managers (CRMs), including Salesforce, Microsoft Dynamics, Zoho, HubSpot, Insightly, and NetSuite. With Badger Maps' CRM integration, you can see all your clients and prospects on an interactive map, create optimized routes, prioritize your territory, and gather data from the field with check-ins.
Badger Maps also offers lead management, where you can centrally manage communications with all leads. You can use filters for keywords like industry, business name, and product type to find ideal leads in your niche or field. But, Badger Maps may improve its solutions by offering custom branding capabilities.
Check-ins: To get accurate information from your reps in the field, design personalized check-ins and add images to them. Weekly automatic reports are also sent, along with the option of manual report generation.
Follow-up reminders: Receive automated and timely reminders to follow up with prospects so that you may improve response rates and the lead-to-close ratio.
Color and filter: If you want to target your best opportunities quickly, colorize your points and filter for cross-sell and upsell.
Teams: You can assign or reassign accounts, create routes, check on progress, and fetch timely check-in reports for teams.
---
Badger Map obtained an excellent customer review rating of 4.7 out of 5—making it super-easy to route and organize all of your accounts so you spend less time planning your day and minimize your time spent on the road. Users liked its ease of use, ability to store notes, and plan routes for travel capabilities.
However, one user said that the visualization and colorizing functions are not sensitive enough and, therefore, less helpful to keep track of days since the last visit. Another user also wished for an actual GPS like Waze or Google Maps and custom branding features. If you want all the features above, try Mapbox or MapBusinessOnline.
---
MapBusinessOnline: Best for Excel Data Mapping

Pros
Sales territory mapping
Business map visualizations
ZIP code mapping
Cons
No mobile app
No live chat or 24/7 customer support
No Google Places data
MapBusinessOnline Pricing
Standard: $500 per user, per year
Pro: $900 per user, per year
Our Expert Opinion on MapBusinessOnline
MapBusinessOnline allows you to import a Microsoft Excel file of your real estate business data and visualize business resources, clients, and prospects against an accurate business map. The software can also create a color-coded customer and territory map. Excel-based business data can then visualize and identify prime geographic areas likely to produce the best results for you.
Aside from these, MapBusinessOnline is affordable and easy to use, providing advanced geographic analysis tools. You don't need special skills or training to run the software. In addition to standard territory base geographies like ZIP codes and Counties, MapBusinessOnline territories can be based on ZIP3 areas, Census tracts, MSA, and other geographies. Yet, it could improve its convenience and accessibility by providing a mobile app.
Market analysis tools: Search and segment data from multiple centers, batch calculate distances and drive times, and aggregate customer data.
Map templates: Store maps you've created that you'd like to use as a starting point for future maps.
Business listings: Access to over 16.7 million business contact records, helping you conduct geographic searches efficiently and saving you time and money with geographic lead generation.
---
MapBusinessOnline garnered a 4.5 out of 5 customer review rating for its ability to add by ZIP code, visually appealing maps, and ease of use. Another user remarked that the value was excellent and that the pricing was quite reasonable, given the product's capabilities and the service's quality.
Yet, MapBusinessOnline lacks several features essential for creating top-notch maps and better accessibility. If you need Google Places data, a mobile app, and extensive customer support, we recommend Badger Maps or Land id.
---
Land id: Best for Robust Mobile App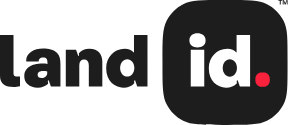 Pros
User-friendly interface
Sharing capabilities
Interactive map creation elements
Cons
No territory or demographics tools
No live chat or 24/7 customer support
No Google Places data
Land id Monthly Pricing*
Discover mobile: $6.67 per user
Pro: $33.33
Pro unlimited: $66.67
*Based on annual billing; monthly billing is also available for slightly higher rates.
Our Expert Opinion on Land id
Land id, formerly MapRight, enables you to discover land using the most up-to-date nationwide property data. It allows you to create customized maps on its user-friendly desktop web and mobile apps, making it effortless to design professional maps at home or on the go.
Furthermore, with the Land id Pro web suite, you can create eye-catching, interactive maps that display detailed property and land data. Enhance your maps by adding visually appealing elements like images, videos, and icons. You can also send your maps via text message or email, or post them on your website for everyone to see. But, the software can improve by offering territory and demographic tools.
Offline use: Download maps for offline usage, allowing you to browse and explore even when you're not connected to the internet.
Soil reports: Provides valuable data about your soil features, including the type of soil, its classification, and agricultural potential.
360-degree land panoramas: Showcase and promote your property from every perspective, creating an immersive experience.
Custom map layers: Customized solutions for challenging mapping projects. You can work with its knowledgeable GIS database management team to make custom, high-quality maps that are suited to your specific needs.
---
Despite having a very limited number of online reviews, Land id (previously MapRight) has an outstanding customer review rating of 4.2 out of 5, demonstrating that it is an exceptional commercial real estate mapping software. Users praised the software for ease of use, land use, and tabulation of ZIP code features. Another user appreciated the Land id's sharing, map base, and labeling capabilities.
However, it received criticism for its poor response time. The platform, according to one user, should be updated because it appears outdated, and maps don't always download as clearly as they should. Furthermore, Land id does not provide territory and demographics tools, a live chat support option, and round-the-clock customer assistance. If you want a powerful real estate mapping tool, check out MapBusinessOnline.
---
How We Evaluated the Best Mapping Software for Realtors
To determine the best mapping software for realtors, each software had to provide features most relevant for real estate professionals. These included data visualizations, filter tools, interactive map creation, map overlays, and sharing capabilities. We also considered the pricing structure and user experiences with each platform, giving preference to those with a free trial and strong customer reviews.
After researching a dozen options, Maptitude emerged as the best mapping software for realtors. It is reasonably affordable, offers extensive real estate mapping solutions, and has an easy-to-use interface, making it an ideal choice for real estate professionals of all levels. It also uniquely provides robust data analysis and visualization and the ability to create custom maps.
The other criteria we used to evaluate the best mapping software for realtors include:
25% of Overall Score
We evaluated providers by looking into their free plans, free trials, monthly billing options, and affordable pricing options.
40% of Overall Score
We considered platforms that include data visualization, territory and demographics tools, pin maps, filter tool, Google Places data, interactive map creation, map overlays, sharing capabilities, custom branding, and annotations and map tools.
10% of Overall Score
We rated the technical skill required to set up each real estate mapping software as well as which programs include a mobile app and are cloud-based.
5% of Overall Score
We looked into the convenience and attainability of customer service for technical support and assistance.
10% of Overall Score
Based on customer feedback for each platform, with particular attention given to actual product user reviews and the popularity of each commercial real estate mapping software.
10% of Overall Score
We evaluated each platform's unique or standout features, ease of use, and the overall value of the cost.
*Percentages of overall score