12 Best Pre-employment Assessment Tools in 2023
This article is part of a larger series on Hiring.
The best pre-employment assessments test candidates on the skills necessary to do the job and help streamline recruiting by ensuring you interview only the most qualified candidates. Some assessment tools can test hard job skills like programming, while others handle soft skills like dealing with customers. There are also those that offer personality testing to find the best-fit applicants for your company culture.
We've selected a dozen of the best and most popular that suit a small or midsize business's budget.
Why use pre-employment assessments? Skills-based hiring has become more popular in recent years, and is a great approach for finding high-quality and increasingly qualified candidates. The most basic starting point of this approach is to use pre-employment assessment tools—which is why more and more companies and recruiting services are beginning to use such services.
Pre-employment Assessment Tools Compared
Starting Price

Free Plan

Hard Skills

Soft Skills

Standout

$5,000

/year

Trial

Coding, math, engineering, languages, programs & technology

Personality, etiquette, mindset, active listening

2,500+ tests, can test during live interview

$228

/year

3-month trial, 1 assessment

Accounting, coding, technical writing, legal, finance, medical, programs & technology

Active listening, adaptability, strategic skills

AI-assessment of soft skills during test

$59 - $239

/month

14-day trial

Coding; whatever you create questions for

Whatever you create questions for

Create your own tests

$166

/month (Call for quote)

14-day trial

Based on jobs: coding, marketing, HR, Sales, design, customer service, logistics, training, accounting, finance, administration

Big Five*, emotional intelligence, personality, leadership

Incorporates two-way interviews, one-way interviews, audio recorded answers, and text answers

$26 - $2,200

/month

10 free tests, unlimited users, ability to try premium features

Coding, languages, finance, merchandise, legal research, management, programs & technology, SEO

Big Five*, cognitive, personality, culture, situational judgment

Free plan

Call for quote

No

What you build into the test

What you build into the test

Bespoke assessment construction using realistic job scenarios

$1,200

/year

No

Financial, programs & technology, call center, education, engineering, administration, healthcare, legal, sales

Attention to detail, following directions, logical thinking, numerical reasoning, unconscious bias, etiquette

Dedicated account specialist, video assessments, create our own including images and files

$100 - $250

/month

14-day free trial

Programming in 40+ languages

None

Exclusively for programming, access to hiring events

$199 - $5,628

/year

(month-to-month plans available)

5 candidates, unlimited tests and users

Data science, sales, administrative, languages, HR, finance, marketing, product & design

Problem solving, remote work, communication, time management, teamwork, negotiation, leadership

Candidate pool, video intros, pre-built homework tasks

Call for quote

Free for one team

None

Personality, behavioral, cognitive

Includes person snapshots, candidate match suggestions, personal development charts

$5,000

/year (Call for quote)

No

Program & technology, finance, live agent simulations, languages

Behavioral skills based on job profiles, cognitive skills

Backed by psychologists, date from 100MM+ candidates

$22 - $30

/test

(Over 250 tests requires a quote)

5 assessments, 21 days

None

adaptability, decision-making, learning agility, teamwork, project management, people support

Full gamification
*Big Five refers to the five main personality traits: openness, conscientiousness, extraversion, agreeableness, neuroticism
Before you purchase: Many of the best recruitment software offer pre-hiring assessment tests. If you have recruitment software or an applicant tracking service, check to see if it has a plan that includes testing. Indeed, for example, offers hundreds of tests for everything, from customer service skills to engineering know-how. Learn more about it in our Indeed review.
Want to text a candidate's Excel skills? We've developed an employee assessment test for Excel that you can download for free. The 30-minute test shows their ability to use formulas, VLookup, IF statements, and more.
Top Hard Skills Assessment Tools
iMocha: Over 2,500 Skills Tests

Pros
2,500+ assessments available
Can test during live interviews
Can assess hard and soft skills
Has special plans for campus hiring
Language skills assessment, including a special plan for business English
Cons
Expensive
Need Enterprise Plan for integrations with non-iMocha partners
Pricing and plan size more suited for medium or fast-growing businesses
What we like:
With over 2,500 skill assessment tests for employment, iMocha can help you test both hard and soft skills, from engineering, accounting, and specific software to active listening and fitness for remote work. It also offers a "live interview" functionality for hiring developers, where you can use their pre-employment assessment during the interview. You can also have a custom skills assessment created for your company by an expert in the field in under two days.
iMocha has a free trial, though it does not state for how long. Its Professional Talent Acquisition Plan starts at $5,000 per year, or about $417 per month, making it one of the most expensive on our list. This plan covers three recruiters, 10 interviewers, 1,200 candidate assessments, and 300 candidate interviews. The Enterprise-level plan is custom-priced, has no limitations, and offers additional tools like the premium skills testing library, onboarding tools, advanced proctoring, and custom integrations.
iMocha Features
Library of 2,500+ assessments (70+ Soft skills, 20+ Aptitude skills, 350+ Functional skills, 300+ Domain skills)
Hard and soft skills assessments
Coding simulators for 35+ languages
Anti-cheating including code plagiarism checks, image proctoring, candidate ID verification, more
AI-LogicBox interview to integrate technical assessments in live interviews, including coding
Benchmark candidates against company or industry
Test insights including scores, assessment quality and question analytics, and candidate comparative reports
Onboarding and training on software
AI-led business English assessment
Plans for talent acquisition, campus hiring, talent development, business English assessment
Vervoe: AI Test Evaluations & Grading

Pros
Free trial includes one assessment, 90 days
300+ ready-made job assessment tests
AI grading that goes beyond the test
AI can grade non-objective answers according to your preferences
Cons
Custom assessments with higher plans only
ATS integrations with higher plans only
Mostly hard skills
What we like:
Vervoe offers assessments geared primarily toward specific jobs, like UX/UI Designer, Chief Marketing Officer, or Customer Support Specialist. It's heavier on the hard skills but includes a few soft skills—and you can also create your own questions. Veroe stands out with its AI assessment tool. It not only grades the test but also tracks how the candidate interacts with the assessment itself, benchmarking their response against the millions of others in its database and applying that knowledge to your preferences.
Vervoe costs only $228 per year for its Pay & Go plan, which includes a single assessment for up to 100 candidates. This plan lets you add up to 5 custom questions and includes AI grading, a company welcome video, and bulk invitations. The Skills-Based Hiring plan is meant for companies hiring over 50 people a year and includes greater customizations, ATS integrations, branding, consulting, and more.
Vervoe Features
Library of 300+ tests
Customizable questions
Job assessment test builder creates a test by job title
Coding tests in eight languages
Anti-cheating tools like randomization of questions
Candidate messaging in-app
Branded assessments
Integrations
AI assessment of answers and test interactions
Side-by-side candidate comparison
Reporting includes integrations, score distributions, by-question reports
Skillmeter: Create Your Own Tests

Pros
Easy to use
Month-to-month plans
Offers an on-demand plan for sporadic hiring
Set public or private tests to limit access
Cons
Custom questions only
Very basic
No library of tests, questions
What we like:
Skillmeter is the simplest pre-employment assessment tool on our list. It focuses on allowing you to create your own tests rather than providing a bank of premade assessments. Testing tools include video, text, typing, file uploads, essays, programming, and more, and can be timed. You can even create a bank of questions and assign a set number at random. Except for the highest plan, you can only set tests to private, meaning candidates will need a PIN code to take the test. Public tests can be distributed via job ads, such as for screening questions, and candidates can take them after entering basic information like an email.
Skillmeter is among the least expensive tools on our list. Its Standard plan is $59 per month and includes up to 50 custom assessments. The Premium plan doubles the number of employee assessment tests you can give and costs $119 per month. The Ultimate plan offers unlimited everything for $239 per month. Skillmeter also has an on-demand plan, which gives you five free credits; after which you can pay for 10 credits ($24), 30 credits ($69), or 100 credits ($204). A credit counts for an assessment (private tests only).
Skillmeter Features
12 types of test questions, including instruction, multiple choice, ranking, matching, essay, picture choice, file upload, typing, and video
Programming tests in C++, C#, Java, Perl, Python, PHP, Ruby or VB.NET
Question pooling lets you create a bank of questions and lets candidates take the same test or answer a group of random questions
Create timed tests
See results immediately
Branded test center subdomain
Xobin: Live & One-way Interviews, Plus Code Test Playback

Pros
Hard and soft skills tested
Tests for leadership as well as personality, emotional intelligence
Offers one-way and two-way video interviews
Coding test includes live playback so you can see the applicant's actual thought processes
Cons
No free plan
Quote-based pricing
Fewer cognitive tests than others on our list
What we like:
Xobin is a full-featured pre-employment assessment software. Unlike others on our list that only provide tests, Xobin's online assessment tools include live interviews, one-way interviews, and even the ability to create tests that incorporate text, audio, and video answers. It has webcam proctoring, off-tab activity detection to prevent cheating, and playback of coding tests that let you see where your candidate made or fixed errors or polished their work.
Xobin's pricing starts at $166 per month, but you have to speak to a sales representative to get a personal quote. They can bill by month, quarter, or year to suit your hiring needs. You'll get access to thousands of pre-created job skill assessments, AI-driven proctoring and anti-cheating tools, and coding for multiple computer languages.
Xobin Features
Hard skills tests listed by skill or job
Soft skills test include the Big 5 (Openness, Conscientiousness, Extraversion, Agreeableness, and Neuroticism), leadership, emotional intelligence, and personality
Cognitive test looks at quantitative and logical reasoning, verbal ability, and critical reasoning
Coding test playback
XoForms lets you combine video, text, and audio answers in custom tests
Anti-cheating includes webcam proctoring and off-tab activity detection
One-way and two-way video interviews
Open APIs and integration
TestGorilla: Free Plan With 10 Tests, Unlimited Users

Pros
Free plan includes 10 tests, ability to try premium features
Premade tests are peer-reviewed and tested for internal consistency
315 premade tests
Multiple steps to prevent cheating, including webcam snapshots
Cons
Paid plans have limits on number of assessments per month
Tests are not as job-specific as others on our list
Video and coding tests require the second-highest plan
What we like:
Test Gorilla offers an excellent free plan for skills assessment tests for employment. The free plan includes a cognitive, situational judgment, language, and JavaScript test, as well as several personality tests. Its library of premade tests is smaller than others', but they are more skills-based than job-specific. The premade tests go through a 28-step verification process. You can also create your own tests.
After the free plan, TestGorilla has three plans, which are billed annually. The Pay-as-You-Go Plan is $26 per month for a single assessment and 100 candidate credits per year and includes access to all tests and the ability to create your own. The Scale plan has 15 tests and 1,500 candidate credits per year and includes qualifying questions, branding, PDF reports, and ATS integration. The Business Plan jumps to $2,200 per month with 125 assessments and 12,500 candidates per year and has an onboarding program, customer support, and custom integrations. You can also pay for additional assessments and candidates as needed.
TestGorilla Features
Free plan includes 10 tests—entry-level JavaScript coding, HR fundamentals, talent acquisition, communication, business English, attention to detail (textual), Big 5 (OCEAN), DISC (personality), 16 types, and Enneagram
Free plan lets you try all premium features internally among five account users
315 tests, primarily based on skills, cognitive, and personality rather than job description
Test verification includes peer reviews, sample testing, copywriters, review by psychometrician
Custom question types including multiple choice, essay, file upload, video, coding
Programming tests for JavaScript, Java, Python, PHP, C, C#, C++, SQL, Kotlin, Ruby, Typescript, Go, R, Scala and Swift
Anti-cheating measures include IP address logging, webcam snapshots, randomized questions, time limits, disabling copy and paste
Available in multiple languages, including English, Spanish, French, Italian, Japanese, Dutch, Portuguese
Custom branding in higher plans
PDF reports of candidates
ATS integration; API in higher plans
ThriveMap: Bespoke Assessments Based on Real-world Scenarios

Pros
Bespoke job assessments
Assessments use real-life scenarios rather than standardized, generic tests
Integrates with most ATS software
Cons
Takes 4-6 weeks to create
Quote-based pricing only
Lacks standardized testing; may have to create individual assessments for each job
What we like:
ThriveMap differs from any of the other assessments on our list in that they create bespoke job assessment tests based on realistic scenarios. After getting your requirements and assessment needs, they create a digital day-in-the-life of the job that evaluates a candidate's skills against your hiring criteria. Unlike the others on our list, ThriveMap can take four to six weeks to go live with an assessment, and then you can use it with individuals or groups of candidates.
ThriveMap's pricing depends on your hiring requirements and objectives. It charges for the setup and build of your personalized assessment and then annual or multi-year subscriptions for unlimited use. The example pricing it gives lists a setup fee of $6,500-$13,000, with an estimated $1 per test, and a $6,500 ATS integration fee. Thus, it's the most expensive on our list.
ThriveMap Features
Bespoke job assessments using realistic job scenarios
Job analysis platform to understand what skills are needed
Candidate insights reports
Assessments can include company culture issues
Unlimited use of assessments once built (with subscription)
Integration included
eSkill: Tests Plus Realistic Scenarios

Pros
Inexpensive small business plan
800+ assessments available
Dedicated account specialist with higher plans
Higher plans include video questions, customizations, behavioral assessments
Cons
Small Business Plan does not include video or behavioral testing
Small Business Plan does not have customizations or integrations
Bills annually
No free plan or trial
What we like:
eSkill is a popular service for skills assessment tests for employment. It claims to reduce hiring costs by 70% on average and time to hire by 60%. In addition to over 800 premade tests, it allows you to create your own. It also has video testing and the ability to create "real-world" scenarios, like ThriveMap does. You can test not only practical skills but also soft skills like behavior. eSkill also offers a dedicated account specialist to help you determine the best assessments for your needs.
The Small Business Plan is affordably priced at $100 per month for 10 candidates and 100 assessments, but you do pay annually. Further, the only assessments included are the ready-made ones. For more functionality and customizations, you need a higher plan, which requires a custom quote.
eSkill Features
800+ premade assessments
Ability to combine premade questions to create your own tests
Can add proprietary content, images, and files with test questions
Audio and video interviewing available
Ability to create realistic simulations for testing
Dedicated assessment expert
Screener questions
ATS and Learning Management System integrations (Enterprise plan only)
Behavioral assessments
Cognitive tests
Cultural training so you understand yourself and your employees to develop a better team
Use for employee training to identify weaknesses and skills gaps
Anti-cheating tools include ID verification
Multiple language capabilities (English, Spanish, French, Romanian)
24/7 support
HackerRank: Coding-focused

Pros
Test using real-world projects
Plagiarism detection
Create tests from a bank of questions
24/7 access to training videos and webinars
Cons
Limited number of interviews and attempts per plan
No pre-built tests
ATS integration with highest plan only
What we like:
HackerRank's online assessment tools focus exclusively on coding skills, with a bank of test questions covering over 40 programming languages from which you can build assessments. It also has interviewing software with live coding capability so you can watch your candidate in real time. It's the only one on our list that includes leaked-question detection as an anti-plagiarism protection feature. It's also the only one that has hiring events that you can participate in with its custom plan.
HackerRank is one of the few on our list with month-to-month plans rather than annual billing. The Starter Plan costs $100 per month, gives access to 1,000 test questions, and allows 10 attempts per month, an attempt being a test or an interview. The Pro Plan allows 5 users and gives access to 2,000 test questions, with 25 attempts per month. You can pay $10 per additional attempt. The Custom Plan pricing depends on the number of attempts but gives access to 4,000 assessment questions, 40+ integrations, a customer success representative, and hiring events.
HackerRank Features
Library of 4,000 assessment questions covering topics from data science to cybersecurity
Assessments in 40+ programming languages
Ability to test using real-world projects
Interview with live coding tests
See candidate's code review comments
24/7 access to training videos and webinars
Plagiarism and leaked-question detection
AI-powered insight reports
40+ integrations and API access
Access to hiring events
Toggl Hire: Great for Occasional Hires

Pros
Free plan includes unlimited tests and users
Inexpensive Basic Plan
All plans include skills tests, video intros and homework assignments
Create a candidate database
Cons
Free plan limited to 5 candidates a month
Basic Plan requires an annual commitment
Anti-cheating measures only in Premium and higher plans
What we like:
Toggl Hire offers over 180 skills tests patterned to 150+ jobs. With a test bank of over 15,000 questions and growing, it ensures no two candidates get the same test. You can add your own questions and include a video introduction. The homework tool lets you assign tasks they can complete and upload. In fact, it has 500 real-world tasks available for you to use. Higher plans include a candidate pool function so you can look at previous candidates for new positions.
Toggl Hire offers a great free plan of online assessment tools for businesses that only hire occasionally. You can have up to five candidates a month, but unlimited jobs and tests. The Basic plan is $199 per year, allows 20 candidates per month, and gives you access to reports and analytics. Monthly plans start with Premium at $299 per month and allow 2,000 candidates. You can make your own tests and include anti-cheating tools. Finally, the Business Plan is $469 per month for unlimited use and bulk actions.
Toggl Hire Features
All plans include unlimited jobs and tests
Screening questions with automated pass/fail
180+ skills tests for over 150 jobs—over 15,000 questions
500 pre-built task templates for homework assignments with evaluation tips
Video intros
Customizable tests with multiple choice, picture, numeric, essay, or coding answers
Customizable candidate database
Anti-cheating measures include question randomization
Top Soft Skills Assessment Tools
The Predictive Index: Proven Tests for Matching Behaviors to Jobs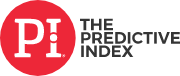 Pros
Based on 60 years' research
PI cognitive assessment tests verbal, numerical, and abstract reasoning
Job optimizer tool for crafting better job ads
Custom interview questions
Cons
Behavioral assessment only
Free plan for team building rather than hiring
Limited number of standardized tests; no custom test creation
What we like:
The Predictive Index is a behavioral and personality assessment tool that helps you find the best candidates for specific roles based on their innate strengths. It sets up a behavioral profile for the role, assessing and evaluating candidates for fit. It provides interview questions to help you get a deeper understanding of your candidate as well. In addition, it offers a job optimizer tool to help you create better job descriptions that reflect the behaviors needed to succeed in that role.
The Predictive Index does have free plans, but they are for other uses of the test, like team building. For PI Hire, you can get a 7-day free trial that includes unlimited behavioral assessments, candidate fit ratings, the interview builder, and a job ad optimizer. If you are hiring fast, it may be enough. If not, call for a quote on the paid plan, which also includes multi-rater job assessments, candidate match suggestions, integrations with HR software, and more.
Predictive Index Features
50-question, 12-minute cognitive test
Based on 60+ years of behavioral science
Behavioral assessment weighs candidate against the optimum behaviors needed for the job
Targeted interview questions
Job ad optimizer to create job interviews that better reflect the skills and behaviors needed
Multi-rater job assessment gets the entire team's input on optimal job needs
Candidate match suggestions
Person Snapshot gives insights to how a candidate might respond to co-workers or situations
Candidate Behavioral Report reveals drives and motivators
Personal Development Chart maps behaviors to long-term goals
Learning library includes certification courses for talent optimization, leadership, hiring, and more
Integration capability
Harver: Comprehensive Cognitive & Soft-skills Testing

Pros
Assessments developed and evaluated by psychologists
29 language assessments
Assessment with interactive videos
Gamification available
Work-from-home assessments
Cons
Not for hard skills
Expensive
Reports are not automatic; some customers complain about delays in receiving them
What we like:
Harver concentrates primarily on talent assessment tools for soft skills and personality, with psychologist-tested evaluations that help you get the best fit for your company culture. It offers over 900 tests, but you can also get their team to create one based on your needs. In addition to standard tests, it does offer some gamification (like Owiwi) as well as interactive videos where candidates get a taste of a real-world scenario.
Harver does not list its prices online, although it has said that it depends on the number of assessments and applicants you expect. We found several third-party reviews, including Capterra, which state that it starts at around $5,000 per year. This is similar to iMocha.
Harver Features
Data from over 100 million candidates used for skills prediction and insight
Psychologists and industrial and cognitive scientists develop and validate assessments and minimize bias
12+ gamified assessments
Interactive videos place candidates in "real-world" scenarios for testing
Cognitive tests for logical reasoning, numerical reasoning, abstract reasoning, perceptual speed and accuracy, spatial ability, number patterns, verbal reasoning, reading comprehension
Typing and language proficiency tests
Work-from-home evaluations include internet speed tests
Interview tools available
Reference checker available
Business intelligence tools
Owiwi: Gamify Assessments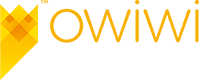 Pros
Gamification makes assessments fun
Adjusts game for the skills you want to test
Can use with current employees for benchmarking or training and evaluation
Can translate into multiple languages
Cons
Lacks traditional testing library
People who don't like playing video games may not respond well to the medium
Based in the UK
What we like:
Owiwi is unique among the talent assessment tools on our list because it uses adventure games to assess any of 11 soft skills. This format not only adds a level of fun to the testing process—a bonus for the nervous candidate—but also allows them to show their skills in an active situation rather than merely answering rhetorical questions. You can create a game based on the skills you need, but Owiwi does not have traditional tests. It can store such tests for you if you have them written already.
Owiwi's pricing page includes a sliding scale to show you your price. As a UK business, the pricing is in pounds, but in US dollars, it varies from $22 to $30 per test at the time of this writing. Prices decrease per test as you increase the number of tests. If you want 250 assessments or more, you need to call for a quote.
Owiwi Features
Gamification of soft-skills assessment with cinematics, narrative, graphics and sound
You create assessment campaigns based on the skills needed
Measures accountability, adaptability, decision-making, willingness to change, integrity, learning agility, resilience, teamwork, project management, entrepreneurship, people support
Dynamic reports on candidate traits and behaviors
Global talent pool leaderboard to help you define your best profile
AI-powered matchmaking engine
Candidate comparison tools
Can also be used for training, benchmarking existing employees
Can be translated into languages other than English
Can host traditional tests on its Dashboard
Bottom Line
A resume and application alone cannot tell you how good a candidate will be for a job. Hiring the right employee involves much more. The best pre-employment assessment tools can give you a stronger picture of the candidate's capabilities and suitability for a job—and the right one can be an excellent tool for applicant screening.
This is not a comprehensive list of pre-employment assessment tools, as there are hundreds of hiring assessment tools available to you. Our goal is to help you narrow the field and select a tool that best meets your needs. Using any of the above options will help you hire faster and more efficiently.