Indeed Review: Is It Right for Your Business?
This article is part of a larger series on Hiring.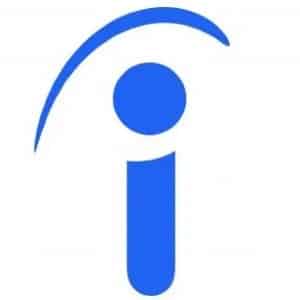 With over 250 million unique visitors per month, Indeed provides businesses with the opportunity to reach millions of potential candidates through its recruitment advertising network. It has a built-in applicant tracking system (ATS) that enables you to manage your job postings, source candidates, review resumes, and schedule interviews. Job postings are free.
What We Recommend Indeed For
Indeed provides companies of all sizes with immediate access to millions of resumes. Having personally used Indeed to hire dozens of employees, I have seen the value Indeed provides businesses of all sizes. The platform is simple to learn, easy to use, and best of all, provides hiring managers with quick access to qualified candidates. It only takes a few quick clicks to set up and is well worth the short time investment.
In short, Indeed is best for:
Small businesses: Small businesses often have difficulty finding and attracting top talent in their industry at an affordable rate. You can post an unlimited number of jobs for free on Indeed and only pay to promote them when you're ready. It's a top recommendation in our guides on best free job posting sites and best job posting sites.
Recruiters: The numbers speak for themselves. Recruiters need to find candidates for jobs. They may have their own ATS with thousands or even tens of thousands of job candidates, but nothing compares to the 200 million resumes on Indeed. By posting a job for their client on Indeed, a recruiter can instantly have access to countless qualified resumes.
Location-independent companies: With more and more businesses in countless industries going remote, using Indeed allows you to access potential employees in any location. This gives you access to a larger pool of more qualified candidates, ensuring that you don't miss out on the perfect hire because you were looking in the wrong location.
When Indeed Would Not Be a Good Fit
You need to diversify your workforce quickly: While Indeed has a large base of candidates, diversity recruiting is not its focus. Check out our top recommended diversity job boards for options that will help you recruit specific demographics.
Companies that need high-quality, white-collar workers quickly: Although Indeed has a large number of candidates, they're not always the most qualified for the positions employers post, especially those that require unique skillsets. Some candidates mass apply to different jobs without considering if it's a good fit. Consider other options like ZipRecruiter that gives you access to a large number of job boards with a diverse set of candidates, or LinkedIn, which connects a large network of professionals that you can both passively and actively recruit.
Indeed Overview
PROS

CONS

The largest candidate pool
Free job posts don't get as much traction
Built-in ATS
Free plan does not include branded job posting
Free plan
Unqualified candidates may apply
Your company branding and photos can entice candidates to apply
Comprehensive plans are expensive
Indeed Pricing
| Features | Free | Sponsored | Indeed Search | Featured Employer |
| --- | --- | --- | --- | --- |
| Monthly Fees | None | $5 and up | $100 or $250 | Contact Indeed |
| Job Posting | ✔ | ✔ | - | ✔ |
| Sponsored Job Posting | - | ✔ | - | ✔ |
| Resume Searching | - | - | ✔ | ✔ |
| Email Reminders to Candidates | - | - | ✔ | ✔ |
| Direct Message Candidates | - | - | ✔ | |
| Branded Ads | - | - | - | ✔ |
| Hiring Insights | - | | - | ✔ |
It takes just a few minutes to set up a free Indeed employer account. Doing so gives you quick access to free job postings, should you need them. Indeed also offers additional services to businesses.
Company Pages
This is a free service provided to any business that takes the time to set up a company page. This is exactly what it sounds like. To start, you first need to claim your company page which allows you the ability to add your logo and a company description, along with pictures and links.
If you have any current job listings, even free listings, your company page will display those. Job candidates can also follow your company page to stay updated on your brand. Importantly, company pages also allow employee reviews. This is important because future employees will look to see what current employees say about your company. You can and should reply to any reviews.
Indeed Hire
This is a paid service similar to using a recruiter. With a traditional recruiter, you pay them to source, interview, and negotiate with new hires. They may even manage your onboarding process.
Indeed Hire is slightly different. Using technology, Indeed reviews high-quality candidates and sends them to you via email. Indeed will also help you through negotiations as needed. This service costs 10% of the candidate's first-year salary.
Targeted Ads
Indeed-sponsored job listings show up when certain general criteria are met. If you want to get more granular, you can use their targeted ads service.
You set the guidelines for who sees your ad based on numerous factors like location, previous job titles, search history, and more. Pricing for this service is only available by calling Indeed.
Indeed Features
Clearly, Indeed offers companies many ways to find and contact jobseekers. Its core function is simple—connect job seekers with the right opportunities. Your company's hiring needs could be just the right opportunity for candidates on Indeed.
Built-In ATS
Any hiring manager will tell you the value of a solid ATS. Getting resumes in your email inbox and trying to remember which candidates you wanted to call or schedule for an interview is a good way to lose out on making the right hire.
With Indeed's built-in ATS, you can track candidates from application to rejection or hire. You can leave notes, schedule interviews, and make sure you don't miss the perfect candidate.
Screener Questions
Indeed offers job posters the ability to add screener questions to the job posting. When an applicant applies to your job, the system will ask them the screening questions.
These questions may include:
Are you located in the same location as the company?
Are you authorized to work in the United States?
Do you meet the minimum qualifications?
You can add your own questions too. But be careful that your questions are compliant with employment laws.
Candidate Messaging
Indeed makes connecting with candidates easy. When you see a resume you like, you can message that person directly on Indeed's platform.
You can also schedule an interview directly with the candidate using the platform. Its intuitive software will allow you to suggest times to the candidate and, when they make a selection, automatically schedule that time for the interview.
Budget Setting
If you choose to sponsor a job posting, you can set a daily budget. Much like your company's marketing budget that sets a daily spend, you can do the same for your Indeed job posting.
Setting this daily budget will help you keep your hiring costs in check. Based on your budget, Indeed will also tell you approximately how many candidates you can expect to apply for your job. As you move the slider around, you will see the number of candidates change.
Indeed Ease of Use
Simply put, Indeed is incredibly easy to use. Its intuitive interface walks you through posting a job, giving you specific sections to add highlights of the role. Every feature Indeed offers makes for a positive user experience.
The only learning curve you might need to overcome depends on the Indeed plan you choose. If your plan includes resume searching and you've never searched for resumes on a job board before, learning how to search to give the most accurate results can be a hurdle. But it's a minor hurdle and can quickly be overcome.
Indeed's ease-of-use features include:
Intuitive user experience
Quick and easy setup
Comprehensive how-to guides
Detailed applicant tracking
Guided job postings and company page creation
Top Indeed Alternatives
Best for: Growing companies that want to post to multiple job boards

Best for: Recruiters and executive-level positions

Best for: Entry-level jobs

Base monthly fee from: $299

(daily fee starting at $16 per post)

Base monthly fee from: $99.95

Base monthly fee from: $279
If you're not sure Indeed is right for you, see how it compares with ZipRecruiter or Glassdoor.
What Users Think About Indeed
Based on user reviews of Indeed, it generally ranks high on user satisfaction. The biggest complaint is around unqualified job candidates but Indeed is always innovating new ways to overcome that concern. At the time of publication, Indeed reviews earned the following scores on popular user review sites:
When reading through Indeed reviews, here are some trends I noticed:
| Users Like | Users Don't Like |
| --- | --- |
| Easy to use interface | Low-quality entry-level candidates |
| High-quality candidates | Lack of support |
| High volume of candidates | Pay-per-click model can increase costs |
Bottom Line
Indeed is a great option for finding new employees. With more candidates than any other job board, your company is likely to find the right person for the job on Indeed. What you see is what you get with Indeed—setup is simple and pricing is clear. Not only can your business find the right hire for your next open position, but you can do it faster and cost-effectively with Indeed. Sign up for your free Indeed for Employers account today.