8 Best Recruiting Software
This article is part of a larger series on Hiring.
Recruitment software, also known as talent acquisition software, helps businesses find top talent by posting open positions to job boards and keeping track of applicants through the hiring process. These systems run from job boards to full-on applicant tracking systems (ATS). We considered a wide sampling of recruiting software to meet your needs and selected the eight best.
Best Recruitment Software Compared
| | Free Plan | Starting Price (monthly) | Job Boards | Resume Harvesting* | Job ad/description templates | Automated Emails | Applicant Tracking | Screening Questions | Skills Tests | Mobile App |
| --- | --- | --- | --- | --- | --- | --- | --- | --- | --- | --- |
| | ✔ | $30 | 300+ | ✔ | ✔ | ✔ | ✔ | ✔ | - | Employers only |
| | ✔ | $71/month + $1.20/employee/month | 5 (all pay-for) + some free | - | ✔ | ✔ | ✔ | ✔ | Through integrations | Employers only |
| | - | $299 | 100+ | ✔ | ✔ | ✔ | Limited | ✔ | - | Job seekers only |
| | - | $109 | 1,250+ | - | ✔ | ✔ | ✔ | ✔ | - | Employers only |
| | ✔ | $100+ | 1 | ✔ | - | ✔ | Limited | ✔ | ✔ | Job seekers only |
| | - | Custom quote (we were quoted $189) | 4,000+ | - | ✔ | ✔ | ✔ | ✔ | ✔ | - |
| | - | $18.99 per user, min 3 users | 5 (all pay-for) + some free | ✔ | - | - | ✔ | ✔ | - | - |
| | - | $279 | 100+ | ✔ | ✔ | ✔ | Limited | ✔ | - | Job seekers only |
*Resume harvesting means accessing resumes posted online by job seekers who have not applied for your jobs.
If you need a basic recruiting system with powerful onboarding and HR management after the hire, we recommend Rippling. Its employee management core runs $8 per employee, per month, and you can add the talent management tool which allows you to post jobs, track applicants, and onboard employees with ease. It even has background checks. Contact Rippling for a quote.
Zoho Recruit: Best Overall Recruiting Software
Zoho Recruit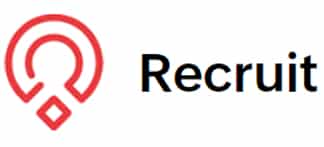 Overall Score:
4.59

OUT OF

5
i
Our score is based on a weighted evaluation of dozens of similar products and services conducted by our experts.
What We Like
Forever-free plan
Unlimited users
Workflow automations
300+ job boards
What's Missing
Most popular job boards cost extra
Limited support
Steeper learning curve than others on the list
Zoho Recruit Pricing
Free plan: 1 job
Corporate HR plan: $30-$60/recruiter/month
Staffing Agency plan: $30-$90/recruiter/month
Workerly Plan: $59/month for 50 temps
15-day free trial
45-day money-back guarantee
Add-ons
Additional licenses: $1/month
Hiring manager license: $1/month
Vendor portal: $6/month
Additional jobs: $30/month for 10
API Calls: $11.50/250 calls
WebHooks: $11.40/200 calls
Workflow Alerts: $5.75/250 alerts
Mass Mail: $28.50/750 mails per day
Video Interview: $12/job slot
Zoho Recruit is a robust recruiting software that has one of the fullest and most customizable feature sets we've seen. It's designed for staffing agencies and corporate HR teams that handle multiple job openings at once. However, the pricing is by recruiter, making it a cost-effective choice for small businesses as well, and small business users praise it for ease of use and functionality.
With 4.59 out of 5 on our evaluation, Zoho Recruit had perfect scores for pricing, functionality and reports. It also scored very highly in all areas. Further, users rated it an average of 4.4 out of 5 on various review sites. Nonetheless, its size and complexity make it better suited for companies that do a lot of hiring.
Zoho Recruit Pricing
Zoho is one of the few on the list that provides a forever free plan, which works for a single job ad at a time with candidate management.
The paid plans start as low as $30 per user per month ($25 per month if you pay annually) and include job posting, resume management, and candidate tracking. For screening and background checks, you need higher plans. Unlike most of the software on our list, it also lets you add on some features for an additional fee.
Zoho is unique in that it not only lets you cancel any time, but also offers a money-back guarantee. Others will allow you to cancel, but rather than refund partial payments, they let you finish out your month.
Zoho Recruit Features
Job boards: Zoho posts to over 300 job boards, paid and free, as well as social media like LinkedIn, Google for Jobs, and Facebook. It also manages employee referrals. While it does not have as many job boards as several on our list, it includes the major players. In addition, Zoho lets you create your own recruiting campaigns by emailing past applicants about new jobs they may qualify for. Only ZipRecruiter, Monster, and Indeed offer a similar function.
Assessment assistance: Zoho Recruit has a resume parser and background checks to help you find the best candidate. In addition, its AI, Zia, can rate candidates and provide you a list ranked by how they match job requirements.
Temp job searches: Temp agencies can benefit from Zoho's Workerly plan. It searches your database of temps based on your criteria, then handles the assignment, time sheet tracking, and invoices. No other recruiting software on our list has a similar feature.
Candidate portal: Zoho Recruit's higher-tier plans include a candidate portal where applicants can see what jobs they've applied to and the status of their application. This is a great feature for large companies. Only ZipRecruiter and Indeed offer a similar service to applicants, and it's not company-specific.
Customizable reports: Of all the recruiting software we evaluated, Zoho has the most complete report builder. It lets you create a report from the ground up, choosing up to 25 data points, setting up in-depth filters, and choosing how the reports are displayed. Once you've created reports, you can save them to re-run or modify.
What Zoho Recruit Is Missing
Onboarding: Zoho Recruit does not have onboarding tools, unless you purchase and integrate with other Zoho software. For more onboarding and HR tools, look at ApplicantPro or Freshteam.
Simplicity: Zoho offers a lot of tools and customizations, which makes it more complex than most of the software on our list.
Freshteam: Best Free Plan
Freshteam

Overall Score:
4.51

OUT OF

5
i
Our score is based on a weighted evaluation of dozens of similar products and services conducted by our experts.
What We Like
Free plan
ATS system
Mobile app
What's Missing
No mobile app for job seekers
Does not track EEO data
Freshteam Pricing
Free plan: Up to 50 employees and 3 job posts
Growth: $71/month + $1.20/employee per month
Pro: $119/month + $2.40/employee per month
Enterprise: $203/month + $4.80/employee per month
21-day free trial
Freshteam takes you from recruiting to offer acceptance. Its free plan is perfect for small businesses that only hire a couple of jobs at a time, but its other plans start at $71 per month for the platform, plus $1.20 per employee per month. It posts to multiple paid and free job boards, has screening questions and automated emails, and additional features that make it easy to get contracts signed and new hires ready to work.
Freshteam is our No. 1 free applicant tracking system and ranks highly among paid systems, too, with 4.51 out of 5. It earned a perfect score for pricing, functionality, and reports. It lost some points for not doing background checks, and its user review ratings were not as high as others on our list.
Freshteam Pricing
For businesses with fewer than 50 employees, the free plan is actually as good as many of the paid plans from other companies. You can post up to three jobs per month. The drawback is that you may have to pay for subscriptions to sites like Monster to get a larger reach. The only other software that earned a perfect score in pricing is Zoho Recruit.
Freshteam Features
Free plan: Freshteam has the best free plan, not only on this list, but that we've seen overall. You can post up to three jobs at a time, create a basic career site, track the applicant process with Kanban boards, collaborate with your team, and more. The free trial even includes extras for your existing employees like a company directory and basic time off management.
Job boards: Freshteam posts to Glassdoor, Adzuna, ZipRecruiter, LinkedIn, and Indeed. You can integrate other job boards, and you will need to pay for premium accounts on the boards you choose. In addition, you can make job postings available internally to your employees.
Complete hiring processes: Freshteam is a completely customizable ATS. You can create job-specific hiring workflows, build and collaborate with a hiring team, schedule interviews, collate interview notes, and more. Freshteam integrates with Skype and Google Hangouts so you can do video interviews. Of our list, ApplicantPro and Zoho Recruit are the closest for breadth of hiring features.
Offers: Freshteam goes beyond the selection process. You can make and manage offers and get them signed quickly with e-signatures through SignEasy. You can also track why candidates are turning down offers so that you can spot trends or practices that are keeping you from getting the candidates you want.
What Freshteam Is Missing
Equal Employment Opportunity (EEO) reporting: Freshteam does not capture EEO data for compliance reports or audits. If you work with federal contracts or have been vulnerable to discriminatory hiring practices, then consider Monster, which provides these reports.
Resume harvesting: Unlike most of the software on our list, Freshteam does not let you pull resumes from other job sites. You can parse the resumes submitted by applicants, however.
ZipRecruiter: Best for High-Turnover Industries
ZipRecruiter

Overall Score:
4.47

OUT OF

5
i
Our score is based on a weighted evaluation of dozens of similar products and services conducted by our experts.
What We Like
Reaches 10M+ job seekers
Automatically reaches out to candidates for you
500+ job templates
AI learns your preferences to make better candidate recommendations
What's Missing
No free plan
Limited applicant evaluation, tracking tools
Only in the US, Canada, Australia, and the U.K.
ZipRecruiter Pricing
Daily pricing:

$16 per job post—one reusable job slot, unlimited applications, access to partner job boards
$24 per job post—premium job distribution, 25 resume views

Monthly pricing is complex, based on the number of ads, users, and resume searches. Contact Sales for an exact quote. Below is a sample subscription plan for a single ad per month:

$299—one ad with no switching, 1 user, no resume access
$349—one ad, but can switch, 2 users, 25 resume views
$599—one ad with switching, 8 users, 200 resume views

Traffic boost: $120/month per ad
4-day free trial
ZipRecruiter is one of the most popular job boards, with over 10 million job seekers each week. Its higher monthly subscription plans allow you to switch out job ads once they have been filled or no longer needed, making it a great choice for fast-growing businesses or industries with a high turnover. It posts on over 100 other job boards, plus social media or your own careers website, and has some applicant evaluation and tracking capability.
With a score of 4.47 out of 5 on our rubric, ZipRecruiter is our top ranking job board for recruiting software. It excels in reach of candidates, job templates, and general applicant tracking. However, it does not have the extensive applicant evaluation and communication tools that others like Freshteam or Zoho Recruit offer.
ZipRecruiter Pricing
ZipRecruiter's pricing is not as straightforward as the rest on our list, as it depends on how many jobs you have active at once, how many resumes you want to harvest, and how many users you have on your plan. When considering a single job ad each month, one user and no resume searches, you will pay $299 a month. This is on the high end of those we reviewed. However, keep in mind that while some of the others on this list post to ZipRecruiter, they may require you to pay for a subscription anyway.
ZipRecruiter's daily pricing options ($16 to $24 per job post) make it more accessible for businesses needing to make an affordable hire in a short period of time. Indeed lets you place ads for any amount of time and lets you pay for promotion on a daily basis.
ZipRecruiter Features
Job boards: ZipRecruiter, like Indeed and Monster, has its own highly popular job board. In fact, most of the recruiting software on our list will post to it. In addition, it automatically posts to over 100 other job sites. Many are niche sites that have smaller but more focused job seekers. It also makes it possible to post your job ads on social media and your website and have them run through ZipRecruiter. (Learn how ZipRecruiter fares against LinkedIn, for example.)
Email outreach: It is also proactive in that it sends job alerts to interested job seekers, again like Indeed and Monster. This means that when you post a new job ad, it gets sent to potential applicants via newsletter. If you purchase a traffic boost, you also get better placement there and on the job board.
Machine learning: As you rate candidates and resumes on the app, ZipRecruiter's AI takes that information into account and changes its algorithms to bring you better candidates. Indeed and Monster have similar functions, but others on our list do not provide this feedback to the job boards.
What ZipRecruiter Is Missing
Free plan: ZipRecruiter only has a 4-day free trial, perhaps enough to check out the system. However, if you want free job posting, try Indeed, Zoho Recruit, or Freshteam.
Reports: ZipRecruiter has an analytics page that helps you see how your job ads compare to others on its board. However, it lacks reports found in most of the other software on our list. If you need EEO reporting, for example, check out Monster.
Recruitee: Best for Growing Businesses
Recruitee

Overall Score:
4.45

OUT OF

5
i
Our score is based on a weighted evaluation of dozens of similar products and services conducted by our experts.
What We Like
1,250+ free and paid job boards
Video chats
Multi-language
Unlimited users
What's Missing
No free plan
No phone support
Recruitee Pricing
Launch: $109-$447/month (5-20 slots)
Scale: $399-$799/month (10-20 slots)
No free plan
18-day free trial
Recruitee is a talent acquisition platform that handles job posting and hiring management. It's best suited for small businesses that are in a state of surge, as its lowest plans come with a comparatively high five job slots. It offers an intuitive interface and tools to take you from job ad to hiring.
Recruitee gained a solid 4.45 out of 5 on our rubric. It had perfect scores for reporting and functionality, and high scores for user feedback. The lack of a free plan and pricing brought the score down, and it is a more complex interface than some of the others on our list.
Recruitee Pricing
Recruitee charges by number of slots and features. The Launch Plan includes job board posting, campaigns, career sites, and hiring management. Job slots come in groups of five, and subscriptions start at $109/month. The Scale Plan adds workflows, schedulers, customizable reports and multi-language career sites. The packages contain 10 or 20 slots a month and start at $399. There's an 18-day free trial.
Given the number of job slots, these plans make it cheaper than several on our list, like Monster, which charges by the slot. However, you may need a subscription to popular paid job boards like Monster to post there, which would increase costs.
Recruitee Features
Job boards: Recruitee posts to over 1,250 job boards, some of which must be paid for. This is typical of several products on our list. However, it offers discounts for bulk orders. It also recommends job boards for you. Additionally, you can set up social sharing and social media campaigns and create a hosted career site.
International reach: Recruitee lets you advertise and receive jobs across the world. You can set up career sites and applications in a multitude of languages. Recruitee has four installed—English, German, French, and Dutch—or you can add other languages.
Talent pools: Like Monster, you can save potential applicants into folders, called talent pools, but unlike Monster, you can save all the information, not just the resumes. This makes it easy to search previous applicants for new jobs that come up.
Intuitive dashboard: With Recruitee, you can see a dashboard of potential hires or look for candidates based on ratings. It's similar to choosing the best products from Amazon. You can also add tags and ask questions to help you keep track of candidates by skill, experience, or any other criteria you find important.
Team collaboration: Recruitee makes it easy for hiring teams to work together. First, it allows unlimited users, so you don't pay for each person who needs to comment on a candidate. It lets you create project flows, post notes, collaborate via in-app chat, and more.
What Recruitee Is Missing
Free plan: If you do not need at least five active jobs at a time, Recruitee may be too much for you. Consider Zoho or Freshteam, which offer free plans, or Indeed for free postings.
Immediate customer support: Recruitee offers chat and email support, but says it replies within one business day. Users give it high ranks for customer support, but if you prefer to have someone on hand for immediate questions, consider Zoho Recruit or Applicant Pro.
Indeed: Best for Occasional Hires
Indeed

Overall Score:
4.24

OUT OF

5
i
Our score is based on a weighted evaluation of dozens of similar products and services conducted by our experts.
What We Like
Free posting
Free unlimited resume search
Unlimited resume views
250M applicants
What's Missing
Mobile app for job seekers only
Limited live support
No job ad templates
Indeed Pricing
Posting: $0
Resume Search: $0
Contacting passive job seekers: $100-$250/month
Sponsored Posts: $5/day +
Targeted ads: Contact sales
Branded company page: Contact sales
Indeed is a job search engine with over 3 million job seekers a month and over 250 million resumes on file. Most recruiting software and applicant tracking systems integrate with Indeed, but if you only have the occasional job to post, it's a great choice. It has some applicant tracking tools, and for a little money, you can boost your ads or reach out to passive job seekers who have resumes on file. Indeed ranks No.1 on our list of the best free job posting sites and on the top recruiting apps for small businesses.
You can always post on multiple free job boards. We've created an applicant tracking sheet you can download and use to track all applicants.
Indeed earned 4.24 out of 5 on our list. Like Monster and ZipRecruiter, its focus is on the job board, so it does not have as many features as other software on our list, which brought its score down. However, it is an extremely popular job board with a real-world user rating of 4.4 out of 5, averaged over several user review sites.
Indeed Pricing
Indeed's free plan includes job posting and use of its ATS. However, if you want to get premium placement on its newsletters and online, it has pay-per-click pricing at 25 cents to $5 per click, with a minimum of $5 per day. You can stop sponsoring or change your budget at any time.
Indeed's database is free to search, and you can contact employees to invite them to apply. Its subscriptions of $100 or $250 monthly enables you to email 30 or 100 candidates, respectively.
Check out our article on maximizing your Indeed posts. It can pay off whether you're trying to compete with the other free posts or investing in pay-per-click.
Indeed Features
Job posting: Indeed is a job search engine, which means it aggregates jobs from thousands of boards. It does not post to other job boards, with the exception of Glassdoor. It is represented in 60+ countries. Like Monster and ZipRecruiter, it sends job ad alerts to interested applicants.
Pay-per-click promotion: Indeed lets you advertise your ad by giving it premium space on its newsletters, website, and mobile app. You pay for this by the click, similar to Google Ads or Facebook Ads; how much you are willing to pay per click determines how aggressively you'll promote your ad.
Free resume search: Not every recruiting software on our list has resume harvesting, which lets you view, download, and review resumes submitted by job seekers who have not applied for your job. Indeed lets you view as many of its over 250 million resumes as you wish. (Monster and ZipRecruiter set limits.) However, it charges you if you wish to contact them through the system.
What Indeed Is Missing
Live support: Indeed support is by ticket only. Consider ZipRecruiter or Monster if this is a deal-breaker for you.
Full ATS: While Indeed has some applicant tracking functions, it does not compete with the toolset offered by most of those on our list. For the systems with the most features, look at ApplicantPro, Zoho Recruit, or Freshteam.
Part of a crowd: In addition to ads posted through Indeed, it works with other ATS systems (most of which are on our list) and scrapes the internet for job ads. This could make it hard to stand out to applicants.
ApplicantPro: Best for Onboarding
ApplicantPro

Overall Score:
4.18

OUT OF

5
i
Our score is based on a weighted evaluation of dozens of similar products and services conducted by our experts.
What We Like
Customized setup
ATS system
Pre-employment skills testing
What's Missing
Custom quotes
Some boards cost extra
No mobile apps
ApplicantPro Pricing
Custom quotes. We were quoted $189/month for the standard plan for a company of 50 employees posting only one or two job ads a month, and $60 per job for pay-per-job pricing.
ApplicantPro is a customizable recruiting system that takes you from job sourcing to onboarding. At its most basic, it lets you post jobs to over 4,000 boards, track applicants, and create a branded career site. However, it also offers background checks, skills testing, video interviews, offer letters, and (through its partners) onboarding. You'll need to call for a quote, but the pricing we were given is competitive.
ApplicantPro earned 4.18 out of five stars. It's a feature-rich system, with perfect scores in functionality and reporting. It's a popular system that's highly rated in user reviews. The lack of a free plan and pricing transparency brought down its score, as did the lack of a mobile app.
ApplicantPro Pricing
ApplicantPro customizes its packages, so you will need to call for pricing. We have been quoted $60 per job for simple job posting plus a branded career site, and $189 for a monthly plan with two jobs ads. Other plans can include unlimited job posting, background checks, onboarding, and more.
ApplicantPro Features
Job boards: ApplicantPro posts to over 4,000 job boards (paid and free) and social media, and lets you gather recommendations in-house. This is more than most on our list. Keep in mind that some may require extra subscriptions.
Background checks and skills test: Only Indeed and ApplicantPro offer skills testing (like typing tests) and background checks. ApplicantPro also has cognitive and behavioral assessments, and puts it all together in an employee profile that gives you insight into the whole person.
Onboarding: According to ApplicantPro, about 25% of employees quit in the first year because of poor onboarding. ApplicantPro offers a reference checking system, online new hire paperwork with e-signatures, electronic verification that an employee can legally work, and more. It even checks to see if you qualify for tax credits, such as those offered for hiring veterans, Native Americans, or ex-felons. Freshteam offers a few of these tools.
Reports: ApplicantPro has some of the best reporting of those on the list. Not only does it collect data on your hiring pipeline, but also visitor traffic to your website, candidate sources, and more. Like Monster, it collects EEO and Office of Federal Contract Compliance Programs (OFCCP) data, although it may charge extra for this feature.
What ApplicantPro Is Missing
Mobile apps: While ApplicantPro makes it possible to have candidates apply through your mobile site, it does not have a mobile app for applicants. Similarly, it does not offer a mobile app for administrators. Only it and Vultus Recruit lack mobile apps, although both are mobile friendly.
Vultus Recruit: Best for Recruiters
Vultus Recruit

Overall Score:
3.96

OUT OF

5
i
Our score is based on a weighted evaluation of dozens of similar products and services conducted by our experts.
What We Like
Customizable screening questions
Free setup
Resume search
TS system
What's Missing
Minimum of 3 users
No job ad templates
No free plan
Vultus Recruit Pricing
$18.99/month per user (3-5 users)
$14.99/month per user (6-30 users)
$9.99/month per user (30+ users)
Free trial available
Vultus is recruitment software that works best for recruiters and those in bench sales (marketing and placing a company's consultants on new projects). It has a complete applicant tracking system with candidate sourcing tools; pricing is cheap, especially as you add more users, and its features go beyond job posting. You may need to pay for some job posting sites separately, but Vultus can organize and track applicants and make it easy to pull and analyze resumes.
Vultus earned 3.96 out of 5 in our rubric. It missed a perfect mark underpricing only because it lacked a free plan. It has pre-screening questions, but not pre-employment skills testing, and it lacks job description templates. However, it has automated email, mass email, resume harvesting, applicant comparison and tracking, and more. While it lacks a large number of real-world user reviews, those reviews give it excellent ratings.
Vultus Recruit Pricing
Vultus Recruit has one of the least expensive plans on our list, but there is a catch—the minimum subscription is for three users. That means you will pay at least $56.97 per month (or $45 per month with the annual plans). This makes Zoho Recruit cheaper if you only have one user.
The more users you have, the lower the overall price, so it may quickly beat out even the most inexpensive on our list. However, keep in mind that you will still need to pay for subscriptions to some job boards like Monster to post or harvest resumes.
All Vultus plans come with its complete set of recruiting and applicant tracking features and free configuration, which only a few of the other recruiting software on our list offer.
Vultus Recruit Features
Job posting: Vultus has its own job board and can help you post to Dice, Monster, TechFetch, CareerBuilder, and Snaprecruit. This is not as many job boards as others on our list, but it also allows you to post on social media and with vendors or gather employee referrals.
Candidate sourcing: Here, Vultus really shines. Vultus parses resumes into searchable data and keeps all the candidate information, from resume and interview notes to email and feedback, all in one place—even if the same candidate applies more than once.
Recruiter business tools: Vultus aids bench sales and recruitment businesses with candidate sourcing tools, profit margin tracking, and more. It also has bulk actions—from letting you import up to 500 resumes at a time for parsing to sending out mass emails via mobile.
Highly rated by users: While Vultus didn't have a large number of reviews, users did praise it highly. It has an average 4.59 out of 5 stars from various user review sites. Users say the interface is clean and easy to use, and that it does an excellent job managing the data. They also described customer support as responsive and reliable.
What Vultus Recruit Is Missing
Job templates: Unlike most of the other recruitment management software on our list, Vultus does not offer job templates that you can modify.
Live phone or chat support: Vultus only offers email support, although it says its support team is available 24/7. If you prefer to talk or chat with support, ApplicantPro offers highly rated live customer service.
Mobile app: While Vultus is mobile-friendly, it does not have an app for job seekers or employers. (It does have a mobile app for its other program, Vultus Connect.) Freshteam and Zoho Recruit have the highest-rated mobile apps for recruiters.
Monster: Best for Educating & Preparing Job Seekers
Monster

Overall Score:
3.84

OUT OF

5
i
Our score is based on a weighted evaluation of dozens of similar products and services conducted by our experts.
What We Like
Easy to use
12M+ applicants, 14 countries
Extra tools for educating job seekers
2,000+ templates
What's Missing
No free plan
Lowest plan posts only to Monster.com
Limited applicant tracking features
Monster Pricing
Starter: $279/month (1 job, 50 resume views, post only on Monster.com)
Standard: $399/month (3 jobs, 150 resume views, post to 100+ sites)
Premium: $649/month (5 jobs, 250 resume views, post to 100+ sites)
Single ad post: $375 for one month
Branded company page: Included
4-day free trial
Monster is an extremely popular recruitment software, job board specifically, that works in multiple countries. It goes the extra mile with resume tools, interview prep, webinars, and other features to help job seekers. This could result in your getting better prepared candidates. It also partners with local newspapers to attract local job seekers, something not found with most of the software on our list. It offers excellent resume search tools, thousands of job description templates and email templates, and other great tools for employers.
We gave Monster 3.84 out of 5 on our rubric. It scored low on pricing and lost points for not having background checks or job skills testing, although it does offer pre-screening questions. It scores high for functionality, however, with a wide range of templates, notes storage, an AI that learns your preferences, and 10 reports that include EEO-1 data.
Monster Pricing
Monster posts its pricing on its website. It charges by the number of jobs and resume views you are allowed at once. One drawback to the $279 Starter Plan, however, is that it only posts to Monster.com. You need higher plans to post on its other partner sites. Like with higher-tier ZipRecruiter plans, you can switch out job ads at any time, so you are not tied to a single job for an entire 30 days.
In addition to the monthly plans, you can pay $375 for a single 30-day job ad. It also has custom pay-per-click pricing, but only if you are posting over 100 ads at a time. (Indeed's pay-per-click pricing is for promoting your job ads.)
Monster Features
Job seeker tools: While some of the recruiting software on our site, like ZipRecruiter and Indeed, offer simple tools for job seekers, like salary tools and a blog with tips for applying, Monster also provides templates for resumes, cover letters, and thank-you notes. It has interview practice questions, and even does webinars for new graduates.
Branded company page: Monster stands out in that it lets you create a custom company page that ties to your job ad and is available on the Monster website for search. Use this to show off your company, talking about benefits, culture, or charitable works—whatever makes you a more attractive choice for the best applicants. It even includes video. Other software has this feature, but Monster ties the pages to your ads, making it easy for applicants to learn about you.
International reach, local focus: Monster works in 14 countries, primarily in Europe. It also offers job hunt sites in multiple languages, such as French and English for Canada. This can help you reach the right candidates for your location. Further, it partners with hundreds of news sites to post your job ads locally.
Job boards: Monster.com, like Indeed and ZipRecruiter, has its own job board with a mobile app. Monster says it reaches over 12 million users. In addition, it posts to Military.com and 100 local news outlets. Unlike ZipRecruiter, however, it does not post to social media.
Reports: While Monster only provides 10 reports and does not allow you to build your own unique reports, it does generate an OFCCP report that US companies working under federal contracts need.
What Monster Is Missing
Mobile app for employers: Monster is mobile-friendly, but does not have an app for hiring authorities. If you do a lot of your hiring work on-the-go, consider Freshteam.
Background checks: While you can post some pre-screening questions, it does not offer skills tests or background checks. Look at ApplicantPro for these
How We Chose the Recruiting Software
We considered a dozen different recruiting and ATS software, choosing those with high ratings from real-world users, mobile-friendly sites (or mobile apps), and the ability to reach a diverse pool of candidates. Then we narrowed it by those that have pricing and tools best for small businesses.
Zoho Recruit topped our list. It posts to over 300 job boards, has resume harvesting, and includes a full set of applicant tracking features. It's also one of the few that offers a free plan.
Click through the tabs below for our full evaluation criteria:
15% of Overall Score
When looking at pricing, we considered a wide range of businesses, from those needing the occasional job post to staffing companies or businesses in a growth surge. Thus, we rated for free plans, affordable monthly plans, and occasional plans for small businesses. Zoho Recruit and Freshteam earned perfect scores.
20% of Overall Score
This score covered job boards, basic applicant tracking, background and pre-employment tests, resumes, and communication. Vultus Recruit ranked highest with 4.5.
20% of Overall Score
These are the tools that make posting jobs and evaluating candidates easier: templates, feedback and collaboration, and extra features like social posting or video interviewing. Several earned perfect scores: Freshteam, Zoho Recruit, ApplicantPro, Recruitee, and ZipRecruiter.
15% of Overall Score
Even the most thorough research cannot replace the experiences of real-world users. We turned to popular review sites like Capterra and G2 for user feedback on the application and customer support. All of the software on our list, except Vultus Recruit, did well here. Vultus has positive reviews, but was penalized for not having very many reviews.
10% of Overall Score
All the software provided basic reports, so the make-or-break was customizability. While about half got perfect scores, Zoho Recruit alone lets you build reports from square one.
20% of Overall Score
We considered interface, customer support, online guides, and mobile apps. No one had a perfect score, but Freshteam scored the highest with 4.75 out of 5.
*Percentages of overall score
Advertising for jobs is easier if you are prepared. We've created a checklist of hiring steps so you can attract the best candidates.
Bottom Line
Recruiting software helps you advertise for jobs, evaluate candidates (from resume parsing to interview notes), and track them through the process. Some services focus on the job postings themselves, while others have more extensive features for evaluation and even onboarding.
Overall, we found Zoho Recruit the best recruiting software for small businesses. With a complete job posting and applicant tracking system used by large corporations and staffing agencies, its price and ease of use make it great for small businesses with steady hiring needs. It offers a forever free plan, or you can start a 15-day free trial.
You May Also Like …
As you build your business, you may want additional HR software to help with managing your employees. Check out these lists of the best software for small businesses: