Business succession planning is a series of logistical and financial decisions about who will take over your business upon retirement, death or disability. To write a succession plan, the first step is to identify the ideal successor to take over the business, then determine the best selling arrangement. This usually involves a buy-sell agreement, secured with a life insurance policy or loan.
There are 5 common ways to transfer ownership of your business:
Co-owner — Selling your shares or ownership interests to a co-owner(s)
Heir — Passing ownership interests to a family member.
Key Employee — Selling your business to a key employee.
Outside Party — Selling your business to an entrepreneur outside your organization.
Company — For a business with multiple owners, you can sell your ownership interests back to the company, then distribute to the remaining owners.
This guide covers each of these succession plan types in greater detail.
Why It's Important to Write a Succession Plan
Succession plans are commonly associated with retirement, although they also serve an important function earlier in the business lifespan: If anything unexpected happens to you or a co-owner, a succession plan can help reduce headaches, drama and monetary loss as your business grapples with a transition.
A succession plans makes it clear who will take over the business, reducing any potential disputes between parties. If a purchase is involved, the sale price and purchase terms are also clearly outlined, relieving some of the stress for the departing owner's family.
In other words, a well-crafted succession plan aims to benefit everybody— the departing owner, their family, the business and the successor.
The 5 Types of Succession Plans
Here are the 5 most common types of small business succession plans in detail:
1. Selling Your Business to a Co-Owner
If you founded your business with a partner, you may be considering your co-owner(s) as a potential successor. Many partnerships draft a mutual agreement that, in the event of one owner's untimely death or disability, the remaining owner(s) will agree to purchase their business interest from their next of kin.
This type of agreement can help ease the burden of an unexpected transition— for the business and family members alike. A spouse might be interested in keeping their shares, but may not have the time investment or experience to help it blossom. A buy-sell agreement ensures they're given fair compensation, and allows the remaining co-owner(s) to maintain control of the business.
Potential Drawbacks
A buy-sell agreement with a co-owner requires a lot cash kept on-hand. Your co-owner needs to be prepared to buy-out your shares, theoretically, at any moment.
Since not everyone keeps liquid cash around in this magnitude, many businesses will fund their plan with life insurance. Term life insurance is relatively inexpensive, and can offset a lot of costs in the event of an owner's death. Permanent life insurance is a bit more expensive, but can likewise payout in the event of retirement or disability.
If you choose to draft a buy-sell agreement with your co-owner, you'll want to make sure a life insurance policy is stipulated in the agreement. We recommend speaking with an expert for specific help on the type of policy you'll need.
Pro Tip: Fund Your Succession Plan with Permanent Life Insurance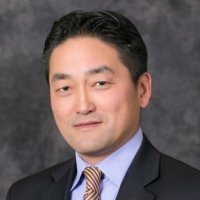 Alex Kim, AXA Advanced Markets
Succession planning or business continuation funded with life insurance provides flexibility for business owners. Although term insurance can be used to meet the needed funds at death, it's the versatility of permanent life insurance that makes it the funding vehicle of choice to meet multiple goals.
A properly funded life insurance policy can potentially avoid income tax on accumulation and provide the funding solutions for buyout at death, retirement, disability or other events
AXA ranked number one global insurance brand for the 8th consecutive year and is the sponsor of this article. All Guarantees are based solely on the issuing insurance company, either AXA Equitable Life Insurance Company or MONY Life Insurance Company of America. Click the link below for a free quote on your life insurance policy.
Visit AXA Equitable for a free quote
2. Passing Your Business Onto An Heir
This is a popular option for business owners who have children or family members working in their organization. What better way to look out for your family than providing them a full-running enterprise, and who better to uphold the mission of your business than your own family?
Of course, like any major family decision, it can stir a lot of conflict if not planned properly.
First things first, there is the question of who will take over. If you have just one family member who works alongside you, this is an easy decision. It can get complicated when you have multiple children, nieces or nephews, and more than one are interested in taking over the business. In this case, you need to provide clear instructions on who will take over what, and how other heirs will be compensated.
Generally speaking, you don't want to grant ownership to family members who aren't involved in the business. Instead, many succession plans will include a buy-sell agreement, in which your heirs who are not active in the business agree to sell their shares to those who are.
As for your heirs who do work in the business, you typically still want to pick a single successor, as opposed to splitting ownership evenly between your heirs. There are exceptions, like a division where one successor can focus on sales, and the other on product development. But businesses are generally much harder to manage with multiple decision makers.
Potential Drawbacks
Making business decisions within a family can get messy. Emotions can get unhinged, especially after an untimely death or disability. This is compounded by the fact that 2nd generation businesses are risky; only 30% stay afloat after an inheritance.
Altogether, this should beg the question; is inheritance even the best idea? If your successor is skilled and business savvy, then perhaps the answer is 'yes.' If not, you may consider selling your business to a co-owner, key employee, or outside buyer instead.
3. Selling Your Business to a Key Employee
When you don't have a co-owner or family member to entrust with your business, you might consider selling it to a key employee instead.
Take a look at your org chart. Choosing an employee who is experienced, business-savvy and respected by your staff can ease the transition. You have the ability to train them, and get them on board with essential procedures and relationships. If you're concerned about maintaining quality after your departure, a key employee is generally more reliable than an outside buyer.
Just like selling to a co-owner, a key employee succession plan requires a buy-sell agreement. Your employee will agree to purchase your business at a predetermined retirement date, or in the event of death, disability, or other circumstance that renders you unable to manage the business.
Potential Drawbacks
A common drawback to key employee succession is money. Most employees aren't in the financial position to buy the business they work for; and even if they are, having enough liquid cash on hand is another challenge.
One solution is seller financing, in which your employee pays you (or your family) back over time. There's typically a down payment of 10% or higher, then monthly or quarterly payments with interest until the purchase is paid for in full. The exact terms of the loan will need to negotiated, then clearly laid out in your succession plan.
The downside to seller financing is the amount of time it can take for you, or your loved ones, to get paid in full. If you're looking for a faster transaction, a more appropriate option might be an acquisition loan. This is a loan acquired by your buyer from the SBA or a bank for up to 70-80% of the purchase price.
Pro Tip: Perform a Full Scan of your Organization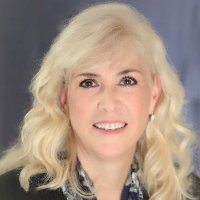 I once consulted a business that had been scanning the job boards for months, trying to recruit a new successor. Shortly after we began, it became clear there was an employee already in the business who matched all their criteria.
Business owners often forget all the skills their employees have. We look at their resume once when they're hired, then file it away. For a decision as big as choosing a successor, it's worth resurfacing these details. Then you can conduct a full, methodical scan of your talent, and find the best possible candidates.
4. Selling Your Business to an Outside Party
When there isn't an obvious successor to take over, business owners may look to the community: Is there another entrepreneur, or even a competitor, that would purchase your business?
This is easier for some types of businesses than others. If you own a more turn-key operation, like a restaurant with a good general manager, your task is simply to demonstrate that it's a good investment. They won't have to get their hands dirty (unless they want to) and will ideally still have time to focus on their other business interests.
On the other hand, if you own a real estate company that's branded under your own name, selling could potentially be more challenging. Buyers will recognize the need to rebrand and remarket, and as a result, may not be willing to pay full price.
Instead, you should prepare your business for sale well in advance; hire and train a great general manager, formalize your operating procedures, and get all your finances in check. Make your business as stable and turnkey as possible, so it's more attractive and valuable to outside buyers.
Potential Drawbacks
The main drawback to an outside sale succession plan is the unexpected: You can't predict exactly what a new owner will have in store. The business's mission could pivot; staff could change; customer relationships could dwindle. If you're selling your business in order to retire, you'll generally be much more detached from the business with an outside buyer, as opposed to a family member or key employee, who may still seek your advice.
Also, as with the other types of arrangements, you'll need to draft a buy-sell agreement. Depending on the buyer's capacity, you may need to back up the agreement with seller financing, or an acquisition loan.
5. Selling Your Shares Back to the Company
The fifth option is available to businesses with multiple owners. An "entity purchase plan" or a "stock redemption plan" is an arrangement where the business purchases life insurance on each of the co-owners. When one owner dies, the business uses the life insurance proceeds to purchase the business interest from the deceased owner's estate, thus giving each surviving owner(s) a larger share of the business.
Entity purchase agreements are more viable when you have more than two or three owners, so it's not as common in a small business context.
Potential Drawbacks
An entity purchase is similar to a cross purchase, in which you sell your shares to a co-owner, or co-owners, except here the business agrees to purchase the ownership interests.
In most circumstances, a cross purchase is more financially viable. When your co-owners purchase your shares directly, they get a "step-up in basis," which means the stock's basis is re-valued at its current price. With an entity purchase, the original basis remains, and your co-owners will be liable for potentially higher capital gains.
Despite this drawback, entity purchases can still be beneficial when you have a large number of co-owners. Drafting cross purchase agreements with each owner can be cumbersome. An entity purchase agreement, in comparison, is much simpler to implement. It can typically be funded with a single life insurance policy for each co-owner.
ProTip: Update Your Succession Plan Regularly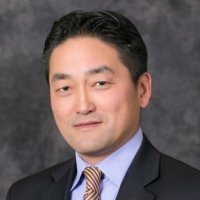 Alex Kim, AXA Advanced Markets
Because it is a legal document, a business and/or business owner should enlist professional legal help to craft the best agreement and ensure that it is properly executed. The agreement should also be updated periodically to reflect changes to business valuation, such as possible increases to life insurance coverage funding the buy-sell agreement to reflect increased value of company.
AXA ranked number one global insurance brand for the 8th consecutive year and is the sponsor of this article. All Guarantees are based solely on the issuing insurance company, either AXA Equitable Life Insurance Company or MONY Life Insurance Company of America. Click the link below for a free quote on your life insurance policy.
Visit AXA Equitable for a free quote
The Bottom Line
While some experts recommend starting your business succession planning 3 years ahead of retirement, it's truly never too early to begin. Many decisions you make throughout your business lifespan, like who you hire and promote, can greatly affect your transition options later on. It's better to be cognizant of your eventual succession options than be taken by surprise.
That's not to mention the other key function of a succession plan, which is to prepare for the unexpected. Especially when you have family members, or co-owners to consider, a succession plan greatly reduces headaches and stress in the event of an owner's sudden departure; for example, by ensuring you and your loved ones get the full value out of your business.
To start writing a business succession plan, be sure to speak with an expert who can help you find an ideal financial arrangement.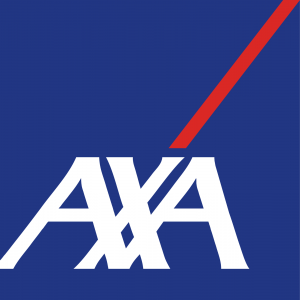 AXA S.A. has been ranked the No. 1 insurance brand in the world by Interbrand for nine consecutive years as of Sept. 26, 2017.

Applications for life insurance are subject to underwriting. No insurance coverage exists unless a policy is issued and the required premium to put it in force is paid.

Please be advised that this document is not intended as legal or tax advice. Accordingly, any tax information provided in this document is not intended or written to be used, and cannot be used, by any taxpayer for the purpose of avoiding penalties that may be imposed on the taxpayer. The tax information was written to support the promotion or marketing of the transaction(s) or matter(s) addressed and you should seek advice based on your particular circumstances from an independent tax advisor.

Under current federal tax rules, you generally may take federal income tax-free withdrawals up to your basis (total premiums paid) in the policy or loans from a life insurance policy that is not a Modified Endowment Contract (MEC). Certain exceptions may apply for partial withdrawals during the policy's first 15 years. If the policy is a MEC, all distributions (withdrawals or loans) are taxed as ordinary income to the extent of gain in the policy, and may also be subject to an additional 10% premature distribution penalty prior to age 59½, unless certain exceptions are applicable. Loans and partial withdrawals will decrease the death benefit and cash value of your life insurance policy and may be subject to policy limitations and income tax. In addition, loans and partial withdrawals may cause certain policy benefits or riders to become unavailable and may increase the chance your policy may lapse. If the policy lapses, is surrendered or becomes a MEC, the loan balance at such time would generally be viewed as distributed and taxable under the general rules for distribution of policy cash values

AXA S.A. is a French holding company for a group of international insurance and financial services companies, including AXA Equitable Financial Services, LLC. (AEFS).

AXA Equitable and its affiliates do not endorse any of the business lawyers listed in this article.

"AXA" is the brand name of AEFS and its family of companies, including AXA Equitable Life Insurance Company (AXA Equitable) (NY, NY), MONY Life Insurance Company of America (AZ stock company, admin. office: Jersey City, NJ) (MLOA), and AXA Distributors, LLC. All group insurance products are issued either by AXA Equitable or MLOA, which have sole responsibility for their insurance and claims-paying obligations. Some products are not available in all states.
GE-130686 (10/17)(Exp. 10/19)