The best commercial property insurance companies offer tailored policies to meet the unique needs of business owners. While looking for a commercial property insurance provider, business owners should look for comprehensive coverage, sound financial strength, and customizable options needed for your industry. We reviewed more than 20 of the top commercial insurance companies and narrowed it down to the nine best based on their ability to serve small businesses.
Top Commercial Property Insurance Companies
| Commercial Property Insurance Company | Best For |
| --- | --- |
| | Cost-conscious business owners seeking general liability coverage with their property policy |
| | Midsized businesses with complex property coverage needs |
| | Franchise retailers who want coverage to upgrade damaged property |
| | Time-strapped owners who want to compare quotes from multiple top-rated carriers |
| | Manufacturers who need added protection for equipment breakdown |
| | Commercial real estate owners who need coverage for multiple properties |
| | Contractors who want specialized equipment protection for their tools |
| | New businesses, including independent contractors with less than five employees, seeking commercial property |
| | Small business owners who want flexibility to customize their coverage options |
*Liberty Mutual quote provided by our partner Commercialinsurance.NET.
What Commercial Property Insurance Is
Commercial property insurance pays for the cost to replace or repair damage to business-owned property, including buildings and their contents. Commercial property covers losses resulting from events like fire, vandalism, theft, explosion, water, and wind damage. Business property insurance can cover a wide variety of commercial property, including buildings, machinery, office equipment, signs, and supplies.
Commercial property insurance companies evaluate the cost of each component or the average cost of items like inventory or clients' property. Typical commercial property insurance for small businesses costs around $750 annually but can exceed tens of thousands of dollars for large warehouses, commercial spaces, and developments.
Chubb: Best Overall Commercial Property Insurance


As one of the world's largest publicly traded property and casualty insurers, Chubb can provide a comprehensive range of products for all types of companies, including small businesses. In particular, Chubb offers a strong business owner's policy (BOP) for small business owners with up to $30 million in revenue.
| Chubb Strengths | Chubb Weaknesses |
| --- | --- |
| Build your own policy and choose optional coverage online | Building coverage not available with BOP |
| Online claims management available | No online chat in application |
| Coverage for 13 industries and 500-plus professions | Additional coverage types only available through independent brokers, so additional fees may apply |
| International operations coverage | |
| A++ (Superior) rating from A.M. Best | |
Coverage Highlights
Chubb's BOP includes protection for business personal property, electronic data, off-premises property, valuable papers and records, pollutant cleanup and removal, and dependent business premises. While Chubb does not currently offer building coverage with its BOP if you own your building, you may choose to include business personal property coverage with your BOP product.
Other Features
Chubb offers other benefits, such as:
24/7 claims support: Chubb claims representatives are available to assist you at any time. You can also file a claim and estimate damage online from any device.
Broad, customizable coverage: For each of its business insurance products, you can also customize your coverage to only pay for what you need.
Global reach: Chubb can help businesses located in or with operations in more than 170 countries.
Chubb is evolving further to provide commercial insurance for small businesses that protects their unique risks while also delivering best-in-class service. The carrier recently began offering online quoting through its small business microsite. However, the main Chubb domain directs users to get in touch with a local agent.
Travelers: Best Commercial Property Insurance for Midsized Businesses With Complex Needs


Travelers is one of the largest business insurance carriers in the nation. The carrier works with businesses of all sizes, but midsize businesses with more complex commercial property can benefit from its expertise and tailored policies. With its size and powerhouse financial strength, Travelers can cover everything from smaller claims to catastrophic events.
| Travelers Strengths | Travelers Weaknesses |
| --- | --- |
| Build your own policy and choose optional coverage online | No online quotes |
| Customizable BOPs for small businesses | No online chat |
| Coverage for 24 industries | No cost information available |
| Online claim reporting available | |
| A++ (Superior) rating from A.M. Best | |
Coverage Highlights
Travelers offers basic commercial property policies, but business owners can also choose its Deluxe Property coverage. This package comes with broad coverage that includes buildings, personal property, time element (agreed value), and marine coverage. Deluxe Property coverage from Travelers also covers:
Green buildings: A coverage extension that pays to re-certify and rebuild your property to meet green standards after a loss.
Contingent buildings: Protects building owners in lessor-risk scenarios where tenants failed to provide adequate property insurance.
Utility services: Covers claim losses resulting from electrical power outages at electrical sources away from the actual property.
Business income extended period: A coverage extension of 180 days, with options to increase even further.
Travelers also offers a great business owner's policy (BOP) with comprehensive property coverage for very small businesses that may not need the Deluxe Property package. For example, if you work in financial services, you can add on coverage for accounts receivable and valuable papers.
Other Features
Travelers brings a huge carrier's strength in a personal partner's role for a small business owner in 24 industries. The policies offer cutting-edge coverage and are always forward-thinking with new emerging perils and loss mitigation. However, some small business owners may prefer the convenience of shopping for a quote online with another carrier instead of through local agents.
The Hartford: Best Commercial Property Insurance for Franchise Retailers


The Hartford has a wide appetite for business risk, meaning it covers many industries and business sizes. The Hartford provides great coverage for retailers, as they need strong property protection for all their inventory, supplies, point-of-sales (POS), and more.
| The Hartford Strengths | The Hartford Weaknesses |
| --- | --- |
| Property coverage in a BOP or standalone policy | Must call to complete policy purchase |
| Online quotes to 51 professions in 24 industries | Cost information only available by applying |
| Online claim reporting available | No coverage in Alaska or Hawaii |
| A+ (Superior) rating from A.M. Best | |
Coverage Highlights
The Hartford offers a business owner's policy for franchise retailers that includes coverage to help pay additional costs a franchise may incur to upgrade damaged property to franchise standards. The carrier's broad BOP coverage can be customized with numerous optional property coverages, including:
Green upgrades: Replace or repair covered by property using eco-friendly alternatives
Perishable goods: Covers loss or damage to perishable goods in transit, as well as the resulting business income and extra expense
Off-premises utility services: Covers damage to wastewater removal services, such as sewer mains and pumping stations
Ordinance or law: Covers business income and extra expense loss if your business can't fully operate due to the enforcement of a law or ordinance
Other Features
The Hartford offers additional helpful features including:
Business insurance checkup: Interactive tool to determine if you have the right amount of coverage protection for your business
Risk exposure education: Risk is mitigated best with education, and The Hartford provides several resources to help commercial property owners reduce potential claims
Added protection: The Hartford includes more endorsements without additional costs in its coverage
Not only does The Hartford underwrite most types of risk, but its policies also cover more with fewer added costs than their competitors. When it comes to a business owner's policy, few bundle coverage better than The Hartford. You can get a quote online but, if you're looking to purchase your policy online, you'll have to look elsewhere.
CoverWallet: Best Commercial Property Insurance for Savings

CoverWallet stands out among online business insurance brokers for business owners who aren't sure what type of coverage they need. With an easy assessment tool, CoverWallet offers expert advice to help you determine the type of coverage you need. Its carrier partnerships boast a wide appetite, ensuring businesses can get the appropriate coverage.

| CoverWallet Strengths | CoverWallet Weaknesses |
| --- | --- |
| Online quotes from 12+ top-rated carriers | Doesn't write its own policies |
| Online quotes to 51 professions in 24 industries | No online claim management |
| Basic pricing information for some policies | Chat or advisors aren't available 24/7 |
| | Financial strength varies by carrier |
| | Service experience varies by carrier |
Coverage Highlights
Through its partners, CoverWallet offers a PRO plan for certain industries that includes general liability and professional liability as well as commercial property coverage for:
Natural disasters
Equipment breakdown
Revenue loss
Construction costs
Other Features
Additional features of CoverWallet include:
Insurance needs assessment: Use CoverWallet's Insurance Checklist for help determining your commercial property and other coverage needs based on your location, revenue, and the number of employees.
Online policy management: CoverWallet offers a slick online portal to manage policies, make payments, get a certificate of insurance, and obtain additional coverage easily—even if you already have business insurance elsewhere.
Coverage obtained through CoverWallet depends on the carriers that offer coverage for your unique needs. However, applications often return multiple quotes so that you compare each carrier's coverage and costs easily. However, this also means you work with that carrier and not CoverWallet if you need to file a claim down the road.
Liberty Mutual: Best Commercial Property Insurance for Manufacturers


Liberty Mutual is a top business insurance provider with a national stronghold that serves smaller businesses like community mom-and-pop companies well. The carrier offers broad options for commercial property, including strong equipment breakdown options for manufacturers.

| Liberty Mutual Strengths | Liberty Mutual Weaknesses |
| --- | --- |
| Commercial property coverage in a BOP or standalone policy | No online quotes |
| Tailored coverage for both small and large businesses in 21 industries and 400-plus professions | No online claim reporting for small businesses |
| More than 1,000 downloadable safety resources for policyholders | No pricing information available |
| 24/7 claims assistance via phone | Coverage options not available in all states |
| A (Excellent) rating from A.M. Best | |
*Liberty Mutual quote provided by our partner Commercialinsurance.net.
Coverage Highlights
Small businesses with unusual risks can go to Liberty Mutual for a commercial package policy with more options, allowing them to tailor their coverage better. Manufacturers, in particular, can add protection for professional liability, equipment breakdown, and product recalls.
Other Features
Liberty Mutual has these benefits to help small business owners move quickly:
Larger business protection: Liberty Mutual offers primary property coverages, as well as excess coverage for more complex risks, such as its RM Select™ for midsize property risks with industry-specific solutions.
Property in transit: If your business is moving lots of goods, Liberty Mutual offers inland marine as well as ocean marine coverage.
Coverage for portfolio real estate: Investors become business owners as soon as they buy a property that they don't plan to reside in. Liberty Mutual guides new business owners for the right protection to avoid gaps in personal and commercial insurance policies.
Liberty Mutual strives to enhance relationships with customer service and policy add-ons that alleviate the frustration often experienced when filing claims. Some small business owners appreciate personalized relationships with local agents to address new needs efficiently.
Farmers: Best Commercial Property Insurance for Commercial Real Estate Owners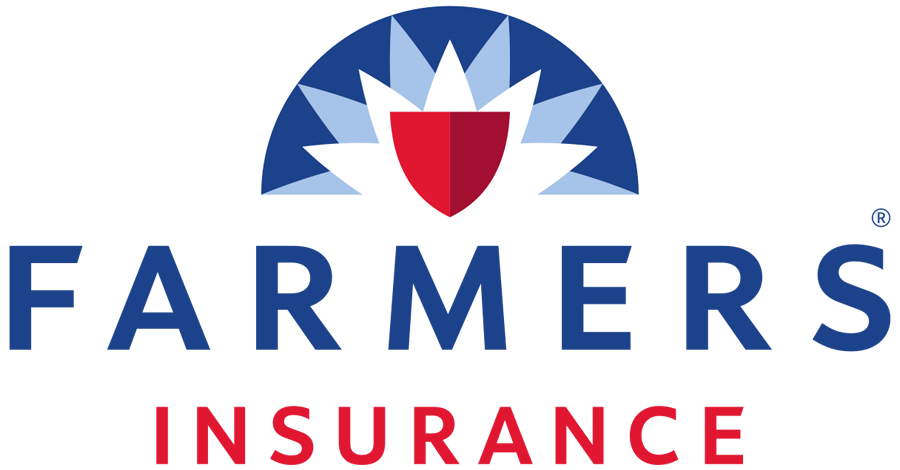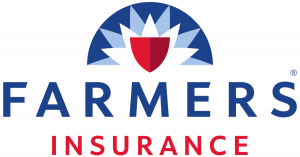 Farmers is known as one of the largest home insurers in the nation. Commercial real estate owners, such as owners of office buildings, apartments, or storage facilities, can get comprehensive commercial property coverage with Farmers.

| Farmers Strengths | Farmers Weaknesses |
| --- | --- |
| Commercial property coverage in a BOP or standalone policy | No online chat in application |
| Online claims reporting | No pricing information available |
| Industry-specific coverage to 13 industries | Must call to complete policy purchase |
| No online chat in application | |
Coverage Highlights
Farmers offers basic commercial property insurance, as well as add-on coverage options, such as business income insurance up to 18 months. Farmers' provides other benefits to commercial real estate owners:
Broad coverage for apartments and homeowners' associations (HOAs): Being a big personal home insurance carrier helps Farmers build commercial real estate policies that have no gaps that leave property owners exposed.
Building ordinance coverage: Included with every policy, this accounts for unanticipated costs when repairs of an older building must comply with new laws or building codes.
Guaranteed replacement cost: This optional coverage can help restore your building to its original condition when costs exceed the policy limit.
Other Features
Farmers agents work directly with underwriters to get the underwriting process started for and to maximize coverage and discounts for building owners. The carrier also has the full gamut of commercial and personal insurance policies to help small business owners manage risk. If you have personal property crossover with your business, this allows agents to look at risk management completely without concerns about potential gaps in coverage.
Nationwide: Best Commercial Property Insurance for Contractors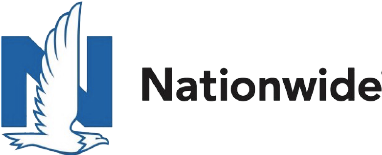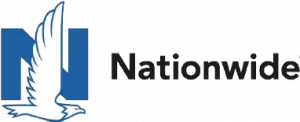 Nationwide is a leader in property and casualty insurance across the country, offering excellent contractors equipment protection along with a full array of business insurance policies. It has received superior and excellent ratings consistently from credit rating services, giving customers the confidence that Nationwide will deliver on its promise to make them whole when a loss occurs.

| Nationwide Strengths | Nationwide Weaknesses |
| --- | --- |
| Online payment and policy management available | Online application often directs applicant to call to complete |
| Online claim reporting available | No online chat in application |
| Coverage in more than 15 industries, including agribusinesses | |
| Wide range of safety resources and discounted service from partners | |
| A+ (Superior) rating from A.M. Best | |
Coverage Highlights
Contractors can find the specialized property insurance they need with Nationwide as well as valuable add-ons, such as coverage for valuable tools while on the job. Common tools include those used in construction, landscaping, and engineering like compressors, pumps, saws, and other portable equipment.
Other Features
Nationwide also stands apart from other carriers with these additional features:
Real estate development: There are special risks involved with insuring property not yet completed. Nationwide deals with development risk of all sizes, from a small strip mall to a major complex.
Prevention and loss-control resources: Nationwide offers small business owners tools to prevent claims from happening in the first place like resources by industry and employee management tools.
Exceptional national coverage: Customer service representatives are available 24/7 to answer questions about policies and potential claim issues.
Nationwide offers all lines of business insurance. This means a small business owner can get building and contents coverage and equipment breakdown, as well as other policies, such as general liability, commercial auto, and professional liability. There are also policies to cover catastrophic events like floods and hurricanes.
Hiscox: Best Commercial Property Insurance for New Businesses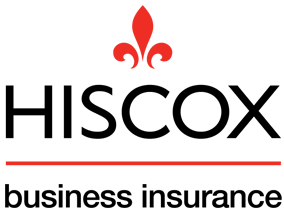 Hiscox is a specialty small business insurance company catering to the needs of new businesses like independent contractors with less than five employees. Hiscox uses technology and policy bundles to benefit microbusinesses that large insurers often avoid.

| Hiscox Strengths | Hiscox Weaknesses |
| --- | --- |
| Focus on sole proprietorships and micro-businesses | Commercial auto, workers' compensation and employment practices liability only available through partnerships |
| Discounts for multiple policies and home-based businesses | No online chat in application |
| Easy online application for accurate quotes in nine industries and 70+ professions | Coverage not available in Hawaii |
| Flexible payment options | |
| A (Excellent) rating from A.M. Best | |
Coverage Highlights
For a sole proprietorship and microbusiness, your best bet is to get property coverage bundled in a BOP. Hiscox offers a BOP that can be customized through endorsements for hired and nonowned autos, employee crime, and electronic data loss. A commercial property policy with Hiscox includes coverage for your business equipment, tenant improvements, lost business income, and more.
Other Features
Additional benefits with Hiscox include:
Online management: The online platform is designed to get businesses covered quickly through one simplified process, including same-day certificates of insurance.
Bundling at competitive pricing: Even though Hiscox partners with top carriers, it can keep premium costs down through discounts, such as up to 5% off for home-based businesses and for buying multiple policies.
Solopreneur focus: The small business that works from a home location gets the right type of protection for contents without extensive fluff in policies.
Hiscox is exclusively a business insurance carrier, offering no personal lines of insurance. It covers all lines of commercial insurance. However, because of their small business directive, they are limited in the types of risk they cover. A mom-and-pop business can find commercial property and contents, as well as general liability and professional liability.
biBERK: Best Commercial Property Insurance for Customized Coverage


biBERK is a division of the well-known insurance carrier Berkshire Hathaway and offers key business policies in most locations across the United States. The company's strength is the customizable coverage it offers to small business owners who need risk-specific endorsements.

| biBERK Strengths | biBERK Weaknesses |
| --- | --- |
| Online quotes and purchasing capability | Not all types of business insurance available |
| Option to select coverage options during quote process | No online chat in application |
| Online claims management | Prices may be higher than other carriers due to comprehensive coverage plans |
| Coverage for 20 industries | No BOPs in 22 states |
| A++ (Superior) rating from A.M. Best | Property coverage only offered in BOP |
Coverage Highlights
biBERK only offers commercial property with its business owner's policy option, but the coverage is highly customizable. While completing the online application, you can select your coverage basics to fit your needs. For example, you can choose a property deductible between $250 and $10,000. Additionally, biBERK includes these additional coverages, frequently at no extra cost:
Incidental structures
Business income
Damage to premises rented to you
Electronic data
Outdoor property
Preservation of property
Because it offers one of the most comprehensive BOPs available, policy prices trend higher than other carriers on this list with a basic plan starting around $500 annually. Currently, BOPs are only available in 28 states, but biBERK is a newer venture and is continually adding states to its coverage areas.
Other Features
biBERK strives to make buying commercial insurance easy for business owners with:
Three-step coverage: Most business policies, including commercial property, can be obtained in three simple steps through the carrier's easy online app.
Nationwide workers' comp coverage: Business owners can get quotes from biBERK for workers' compensation insurance in all states where private competition is allowed.
Loss control services: Policyholders enjoy access to Training Network NOW, an online safety training library with 350-plus training modules, videos, and instructional materials.
biBERK offers instant quotes and readily available coverage for many industries, but due to the nature of its simplified approach, biBERK is currently unable to handle writing every type of commercial insurance. For example, it outsources commercial auto insurance policies to Geico, which means you can't manage all of your policies in one place. However, biBERK is transparent about its partnerships.
How We Evaluated Commercial Property Insurance Companies
To rank the best commercial property insurance companies, we evaluated carriers and providers based on many factors, including financial strength, customer satisfaction, and key policy features. We also evaluated providers based on their appetite to insure specific industries to determine which providers can help the most small business owners.
The criteria we used to evaluate the best business property insurance carriers include:
Financial strength: All insurance companies are rated based on financial strength and claims-paying ability. All companies on the list have an A rating or higher, meeting the highest standards for solvency.
Underwriting process: Every insurance company has its own standards and procedures for underwriting. A simplified, quick process helps commercial property owners get coverage quickly.
Key features: Not only should you verify what's covered by each carrier, but you should also look at the other coverages and online capabilities available from it.
Discount opportunities: Discount maximization to get the right insurance without taking assets from other areas in the company. Companies that offer discounts give business owners a huge advantage.
Customer reviews: Users' experience can only be evaluated by looking at what real customers have to say about the process of getting insurance, general service, and claims processing.
Bottom Line
Commercial property insurance covers many important risks for any business with a location, equipment, or tools. But with so many options to cover different types of risk, a small business owner should seek the best commercial property insurance companies that actively seek to fill risk gaps. Failure to adequately protect against risks can easily put a small company out of business.