9 Best Commercial Property Insurance Companies
Although not required by law, commercial property insurance is essential coverage that protects a business's physical assets from damages or theft. While there are numerous commercial property insurance companies, each provider varies in its premium rates, covered perils, supplemental services, and industry specialties.
We reviewed more than 20 of the best commercial property insurance companies and narrowed it down to the nine best based on their ability to serve small businesses.
Chubb: Best Overall Commercial Property Insurance

As one of the world's largest publicly traded property and casualty insurers, Chubb can provide a comprehensive range of products for companies of all sizes and a multitude of industries. In particular, Chubb offers a strong BOP for small business owners that includes coverage for business personal property and business income that even allows coverage for international operations.
PROS

CONS

Build your own policy and choose optional coverage online
Building coverage not available with BOP
Online resources including claims management, business income consultations, and risk control
No online chat in application
Coverage for 23 industries and 500-plus professions
Must contact an agent for quotes if more than $1 million in revenue
International operations coverage
A++ (Superior) rating from A.M. Best
Coverage Highlights
Ranging from $500 to $3,000 premiums for small businesses, the commercial property component of Chubb's BOP includes protection for business personal property, business income, electronic data, off-premises property, valuable papers and records, property of others, property of employees, and dependent business premises. While Chubb doesn't currently offer building coverage with its BOP, the business personal property lets you do replacement cost and value based on the selling price of finished stock.
Features
Chubb offers other service benefits and resources, such as:
24/7 claims support: Chubb claims representatives are available to assist you at any time. You can also file a claim and estimate damage online from any device.
Broad, customizable coverage: For each of its business insurance products, you can also customize your coverage to only pay for what you need.
International coverage: Chubb can help businesses located in, or with operations in, more than 170 countries.
Online services: Includes business income consultation to determine required limits and risk management resources to help prevent commercial property losses.
In addition to offering solid coverage to a plethora of small businesses and providing supplemental service features, Chubb can also assist extremely hard-to-place risks through its Westchester subsidiary. This surplus lines insurance option is great if a business has seen a ton of commercial property insurance claims and struggles to find coverage in the standard market.
Travelers: Best Commercial Property Insurance for Midsized Businesses

Travelers is one of the largest business insurance carriers in the world and can write commercial property insurance standalone, within a BOP, or packaged in a commercial package policy. The company stands out particularly well for its integrated coverage and risk assessment approach for midsized companies through the Travelers Deluxe Property insurance. This coverage provides lots of flexibility for commercial buildings, personal property, and income.
PROS

CONS

Unique features that include international coverage and under deductible subrogation services
No online quotes
Customizable BOPs for small businesses
No online chat
Coverage for 25 industries
Lacks transparent pricing
Online service including claims reporting, risk management resources, and education materials available
A++ (Superior) rating from A.M. Best
Coverage Highlights
Travelers offers basic commercial property policies along with the Travelers Deluxe Property package for midsized businesses. This solution comes with broad coverage that includes customization and flexibility for the continuous change in business customer needs. Standout features of the Deluxe Property coverage include:
Green building alternatives: Covers the additional costs incurred to repair or replace buildings using green alternative products and materials
EDP equipment: Embedded in business personal property for data and media coverage
Leasehold interest undamaged tenants improvements and betterments coverage: Coverage for loss of property associated with cancellation of a lease by a commercial landlord after property loss at that location
Personal property in transit: Provides coverage for property being transported and outside of the coverage territory
Business income extended period: A coverage extension of 180 days, with options to increase even further.
Travelers also offers a great BOP with comprehensive property coverage for very small businesses that may not need the Deluxe Property package. For example, if you work in financial services, you can add on coverage for accounts receivable and valuable papers.
Features
Travelers has additional online services including a claims center and risk management resources that let insured's learn new ways to prevent losses for commercial property based on their unique industry.
The Hartford: Best Commercial Property Insurance Company for BOP Coverage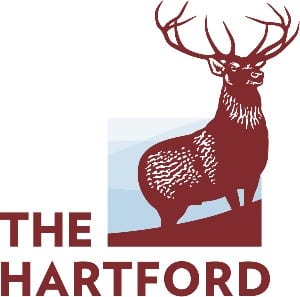 The Hartford has a wide appetite for business risk in that it covers many industries and business sizes. While all providers on this list can include commercial property insurance in a BOP, The Hartford offers one of the more robust BOP options available. Furthermore, this carrier has solid premium rates, lots of policy options, and tailorable small business coverage, making it the top-ranked insurer for the best small business insurance companies.
PROS

CONS

Property coverage in a BOP or standalone policy
Must call to complete policy purchase for certain coverages and industries
Online quotes to 51 professions in 24 industries
Cost information only available by applying
Online services including claims reporting and risk management resources available
No coverage in Alaska or Hawaii
A+ (Superior) rating from A.M. Best
Get Quote
Call for Quote: 888-219-3051
Coverage Highlights
The Hartford offers a BOP with commercial property coverage completely tailored to the industry and risk factors of each insured. This policy includes building coverage, business personal property, inventory, and business interruption for lost income during a shutdown and extra expense to get an operation back and running. Hartford's BOP policy also can give insureds general liability, professional liability, and data breach coverage.
Features
The Hartford offers additional helpful features including:
Business insurance checkup: Interactive tool to determine if you have the right amount of coverage protection for your business.
Risk exposure education: Risk is best mitigated with education, and The Hartford provides several resources to help commercial property owners reduce potential claims.
Added protection: The Hartford includes more endorsements without additional costs in its BOP coverage.
Online claims filing: Ability to report commercial property claims online anytime anywhere and track the pending status of claims easily.
Not only does The Hartford underwrite most types of risk, but its policies also cover more with fewer added costs than its competitors. When it comes to a BOP, few can bundle coverage better than The Hartford. You can get a quote online but will need to use an agent to bind coverage depending on the policy and industry.
CoverWallet: Best Commercial Property Insurance Broker Option

CoverWallet is an alternative to directly using a carrier as it's the best commercial property insurance broker. With this platform, you can quickly obtain multiple commercial property quotes from numerous carriers simultaneously. This online brokerage service gives insured's free quotes from nearly a dozen carriers sorted by best value. The range of coverages, carriers, and simplicity of the online system also makes it the best overall insurance broker.
PROS

CONS

Online quotes from 11 top-rated carriers
Doesn't write its own policies
Coverage available for nearly all types of industries
No online claim management
Basic pricing information for some policies and carriers
Chat or advisors aren't available 24/7
Easy online process from quote to purchase
Financial strength, claims system, and services vary by carrier
Coverage Highlights
Since this provider is a broker that represents a handful of carriers, its coverage limits, covered perils, deductibles, exclusions, and packaging options will vary by carrier. Regardless, you'll still be able to obtain standard coverages found in a commercial property policy for:
Buildings
Business personal property
Equipment breakdown
Business income
Construction costs
Features
Additional features of CoverWallet include:
Insurance needs assessment: Use CoverWallet's Insurance Checklist for help determining your commercial property and other coverage needs based on your location, revenue, and number of employees.
Online policy management: CoverWallet offers a slick online portal to manage policies, make payments, get a certificate of insurance, and obtain additional coverage easily—even if you already have business insurance elsewhere.
Business insurance glossary: Resource for understanding common and uncommon commercial insurance terms and definitions.
Coverage obtained through CoverWallet depends on the carriers that offer coverage for your unique needs. Applications often return multiple quotes so you compare each carrier's coverage and costs easily. This does mean, however, that you need to work with that carrier and not CoverWallet if you need to file a claim down the road.
Liberty Mutual: Best Commercial Property Insurance for Manufacturers

Liberty Mutual is a top business insurance provider with a national stronghold that serves individuals and smaller businesses for both property and liability coverages. The carrier offers broad options for commercial property, including strong equipment breakdown options which make it ideal for small business manufacturers.
PROS

CONS

Commercial property coverage in a BOP or standalone policy
No online quotes or online claims reporting options
Tailored coverage for all policies applicable to small and large businesses
Coverage options not available in all states
Tons of online safety and risk management resources for policyholders
No pricing information available
24/7 claims assistance via phone
A (Excellent) rating from A.M. Best
Coverage Highlights
Small businesses with unusual risks can go to Liberty Mutual for a commercial package policy with more options—allowing the provider to tailor its coverage better. Manufacturers in particular can add on protection for professional liability, equipment breakdown, environmental liability, and product recalls. Liberty Mutual even offers replacement at guaranteed costs, global coverage for property overseas, and plenty of deductible options to control premiums.
Features
Liberty Mutual has these additional services to help business owners with other challenges:
Risk control on-demand: Customizable services depending on your policies to help prevent or mitigate losses through virtual consultations and education materials.
Insights: Online web page with articles and other written resources sortable by industry, topic, type of resource, and specific insurance coverage.
Liberty Mutual strives to enhance relationships with customer service and policy add-ons that alleviate the frustration often experienced when filing claims. Some small business owners appreciate personalized relationships with local agents to address new needs efficiently.
Farmers: Best Option for Commercial Real Estate Businesses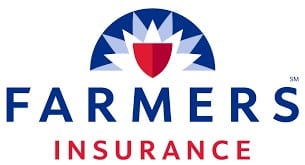 While mostly known for its homeowners' coverage and not necessarily business insurance, Farmers does write commercial property insurance as well as other standard coverages like general liability, crime, commercial auto, work comp, and umbrella. Its coverage features for real estate businesses that own offices, retail centers, industrial parks, warehouses, or self-storage facilities particularly stand out compared to others on this list.
PROS

CONS

Commercial property coverage in a BOP or standalone policy
No online chat in application
Online claims reporting and educational resources
No pricing information available
A (Excellent) rating from A.M. Best
Must call to complete policy purchase
Coverage options limited mostly to just standard coverages with only a handful of industries
Coverage Highlights
Farmers offers basic commercial property insurance as well as add-on coverage options that are appealing for commercial real estate businesses as well as apartments, and homeowners associations. Some of these highlights include:
Generous business interruption coverage: Lost income resulting from damage to owned building for up to 36 months (18 for apartments)
Extended replacement coverage: For unanticipated costs if repairs of older building exceed policy limit
Location-based policies: Homeowners association (and) apartment policies can share single location coverage limit rather than based on individual structures
Building ordinance coverage: Included with every policy, this accounts for
unanticipated costs when repairs of an older building must comply with new laws or building codes.
Features
Although limited in the types of business coverages available relative to other carriers on this list, Farmers is touted for its excellent customer service, underwriting process, and personal service for its insureds. There are also plenty of online resources for claims reporting and educating yourself on how to prevent and mitigate against potential property claims.
Nationwide: Best Commercial Property Insurance for Contractors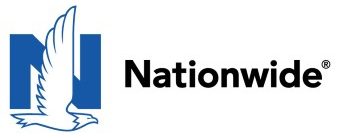 Nationwide is a leader in property and casualty insurance across the country—offering coverage options for tons of industries and businesses large and small. Small business contractors, such as carpenters; plumbers; electricians; heating, ventilation, and air conditioning (HVAC) specialists; painters; landscapers; and others can get a lot of value from Nationwide's commercial property to protect equipment and tools in transit and at client locations.
PROS

CONS

Online payment and policy management available
Online application often directs applicant to call to complete
Online claim reporting as well as online resources sorted by industry
No online chat in application
Tons of coverage options including surety bonds for dozens of industries
Policies can get relatively expensive
A+ (Superior) rating from A.M. Best
Coverage Highlights
In addition to other coverage needs a contractor should have like general liability, commercial auto, surety bonds, and workers compensation, Nationwide provides robust property and inland marine policies for equipment, supplies, and tools on the go as well as business income coverage. There are also plenty of endorsements, floaters, and add-ons insureds can get, such as:
Builders risk endorsement
Contractor's combination policy
Equipment broadening endorsement for additional perils
Equipment sales and rental coverage form
Installation floaters
Features
Nationwide also stands apart from other carriers with these additional features:
Real estate development: There are special risks involved with insuring property not yet completed. Nationwide deals with development risks of all sizes, from a small strip mall to a major complex.
Prevention and loss-control resources: Nationwide offers small business owners tools to prevent claims from happening in the first place, such as resources by industry and employee management tools.
Exceptional national coverage: Customer service representatives are available 24/7 to answer questions about policies and potential claim issues.
Nationwide can be a one-stop shop for a business's insurance needs for liability, property, bonding, and work comp coverages. Furthermore, it has terrific online resources and solid personal services through a direct agent of the carrier as well as independent agencies that represent the carrier.
Hiscox: Best Commercial Property Insurance for Solo-operated Businesses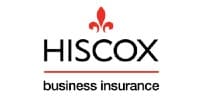 Hiscox is a specialty small business insurance company that focuses mostly on micro and solo-operated businesses, such as freelancers or independent contractors. One standout attribute of its commercial property policies is that personal effects are covered on the commercial policy—something typically excluded from other companies. This is especially useful for home-based businesses or owners who store personal items with business ones.
PROS

CONS

Focus on sole proprietorships, freelancers, independent contractors, and micro-businesses
Certain policies are only available through partnerships
Discounts for multiple policies and home-based businesses
No online chat in application
Easy online application for accurate quotes in nine industries and 70+ professions
Coverage not available in Hawaii
Flexible payment options
Exclusions for losses related to utility failures
A (Excellent) rating from A.M. Best
Relatively small property limits available
Coverage Highlights
Whether standalone or included in the BOP, Hiscox will cover numerous business property elements, some of which aren't usually included in other property policies, such as:
Equipment
Tenant improvements
Property in or away from the office
Accidental damage
Personal effects
Lost income plus extra expenses
Electronic data
Interruption of computer operations
Valuable papers and records
Forgery and alternation
Accounts receivable
Features
Additional benefits of insuring with Hiscox include:
Online management: The online platform is designed to get businesses covered quickly through one simplified process, including same-day certificates of insurance.
Bundling at competitive pricing: Even though Hiscox partners with top carriers, it's able to keep premium costs down through discounts, such as up to 10% off for home-based businesses and for buying multiple policies.
Solopreneur focus: The small businesses, including those that are home-based, receive tailored coverage for their needs plus online resources for managing a small business and controlling risk.
Hiscox is exclusively a business insurance carrier, offering no personal lines of insurance. It covers all lines of commercial insurance but mostly focuses on small and micro-sized firms like freelancers, home-based businesses, and mom-and-pop shops. Various risks can ibe covered through Hiscox policy offerings including general liability, directors & officers, commercial auto, umbrella, and management liability insurance.
biBERK: Best Commercial Property Insurance Policy Management Capabilities

As Berkshire Hathaway mostly only insures midsized to large enterprises, biBERK is a division that helps small businesses procure insurance solutions. The biggest standout traits of this company are its easy-to-use online capabilities. For instance, insureds can acquire self-served quotes and purchase policies from the website. Additionally, they can obtain certificates, file claims, make payments, and handle work comp audits all in one place easily.
PROS

CONS

Online quotes and purchasing capability
Not all types of business insurance available
Option to select coverage options during quote process
No online chat in application
Easy-to-use online claims and policy management
Prices may be higher than other carriers due to comprehensive coverage plans
Coverage for 38 industries
BOP not available in all states
A++ (Superior) rating from A.M. Best
Property coverage only offered in BOP
Coverage Highlights
While biBERK only offers commercial property with its BOP option, the online quoting is very intuitive and lets users generate highly customized policies. When completing the online application, you can adjust various policy attributes, such as deductibles, limits, industry-specific endorsements, and risk-specific endorsements depending on your operation and location. The property component of the BOP includes coverages for:
Building or leased space
Inventory
Equipment
Tools
Other people's property
Business income and extra expense
Damage to premises rented to you
Since the property is bundled into a BOP, insureds will get a packaged policy with other coverages normally found in a BOP like general liability. There are also optional endorsements for cyber liability, hired & non-owned auto, employment practices liability, employee benefits liability, equipment breakdown, and liquor liability.
Features
biBERK strives to make buying and managing commercial insurance easy for business owners with:
Three-step coverage: Most business policies, including commercial property, can be obtained in three simple steps through the carrier's easy online app.
Comprehensive online policy management: Billing management, claims filing, certificate retrieval, and even work comp audits can be fully done through the online system.
Loss control services: Policyholders enjoy access to Training Network NOW, an online safety training library with 350-plus training modules, videos, and instructional materials.
biBERK offers instant quotes and readily available coverage for many industries. Due to the nature of its simplified approach, however, biBERK is currently unable to handle writing every type of commercial insurance for every state. On the flip side, since much of the work can be completed online, BiBERK offers up to 20% discounts on certain commercial insurance policies.
How We Evaluated Commercial Property Insurance Companies
To determine the best commercial property insurance companies, we evaluated the carriers and brokers based on many factors including financial strength, premium rates, customer satisfaction, key policy features, and additional resources and services. We also evaluated providers based on their appetite and ability to insure specific industries to determine which providers can help the most small business owners.
The criteria we used to evaluate the best business property insurance carriers include:
Financial strength: All insurance companies are rated based on financial strength and claims-paying ability. All companies on the list have an A rating or higher, meeting the highest standards for solvency.
Underwriting process: Every insurance company has its own standards and procedures for underwriting. A simplified, quick process helps commercial property owners get coverage quickly.
Key coverage features: Generally, companies will cover business personal property and business income for fire, theft, and some other standard perils. We looked at a company's ability to expand coverage to other types of property for various causes of loss and offer different valuation options for the insured.
Premium rates: While each company will use a similar underwriting process to determine premiums, some may offer lower overall prices for coverage due to decreased actuary rates as well as offering discounts for bundling or for being in a certain industry.
Additional resources: Supplemental risk services and information, such as claims management, risk control assistance, and education resources help insureds manage their policy and prevent potential commercial property claims.
Risk appetite: Some carriers will either specialize in certain types of industries and risks or have the ability to write coverage for a wide range of businesses.
Customer reviews: Users' experience can only be evaluated by looking at what real customers have to say about the process of getting insurance, general service, and claims processing.
Bottom Line
Commercial property insurance offers financial coverage if your business's building, personal property, or business income is compromised as a result of theft or damage. While many providers offer this type of coverage, the best commercial property insurance companies that we ranked can do so with better coverage features and optimal premium rates while providing additional services like online claims reporting or risk management tools.