6 Best Commercial Property Insurance Companies 2023
Businesses that own property, tools, equipment, furniture, and even buildings need commercial property insurance. The top commercial property insurance companies will have high total insurable value, provide the option for actual cash value and replacement cost value, and include business loss income into their policy. We researched 16 providers to find the six best commercial property insurance companies.
Commercial Property Insurance Companies Compared
Best For

Quote Process

Accessibility

Instant Certificate of Insurance (COI)

Financial Rating

Overall provider for commercial property

Online

24/7 call center

✓

A+ (Superior)

Wholesalers

Online

24/7 call center

✕

A+ (Superior)

Construction contractors

Online

Monday to Friday, 6 a.m. to 5 p.m. Pacific time

✓

A- (excellent)

Consultants

Online

Monday  to Friday, 7 a.m. to 7 p.m. Eastern time

✓

A (Excellent)

Real estate investors

Online

Monday to Thursday, 9 a.m. to midnight ET

Friday, 9 a.m. to 11 p.m. ET

✕

A+ (Superior)

Comparison shopping

Online

Monday to Friday, 8 a.m. to 8 p.m. ET

Saturday, 9:30 a.m. to 1:30 p.m. ET

✓

A (Excellent)
The Hartford: Best Overall Provider for Commercial Property Insurance

What We Like
High limits
24/7 claims service
Instant COI
What We Didn't Like
Depending on the quote, you have to call to finish the process
Cost information only available by applying
Deciding Factors
Property: Coverage available as business owner's policy (BOP) or standalone policy
Industries: More than 51 professions in 24 different industries covered
Online quote: The process is quick and simple
Financial strength: Pay claims effectively
The Hartford sells commercial property insurance for a variety of industries, including advertising, graphic design, barbershops, electrical contractors, financial institutions, pet grooming, and retail. It stands out by being the only provider we researched that sells commercial property as standalone coverage—all the other companies bundled it into a BOP with general liability insurance.
The provider offers coverage with high limits with up to $40 million per policy for the building. It also has an in-house claims team, is available 24/7, has online policy management, and the ability to offer a quote online quickly.
We received a quote for a building with $700,000 in building coverage and $20,000 in personal property coverage and business income expense. The deductible is $1,000. It costs $4,346 annually, or $362.17 per month. You can save $381 by paying in full.
One area where The Hartford stands out is a commercial property for apartment owners. It has developed a BOP for apartments and condominiums called Building Stretch®, and it bundles essential coverages like backup sewer and drains, increases coverage limits, and includes business income from off-premise utility outages. The business income only requires a 12-hour waiting period before coverage kicks in.
---
The Hartford is available in every state and has multiple options for you to get a quote and manage your policy. You can get a quote online, call the company, or reach out to an independent agent. If you purchase the policy, you can manage it online or work with your agent. COIs are available instantly through your account.
Customers are happy with their experience. The National Association of Insurance Commissioners (NAIC) tracks complaints filed with state departments of insurance and complaints against it are lower than the national average.
---
The Hartford is a multinational insurance company that has been in operation for more than 200 years. You can trust that it has the financial strength to pay claims with a rating of A+ (Superior) from insurance rating agency AM Best.
---
Nationwide: Best for Wholesalers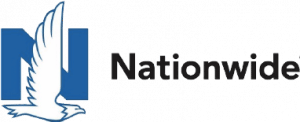 What We Like
High limits
Industries covered
24/7 claims service
What We Didn't Like
Online application often directs you to call to finish
No online chat in the application
Deciding Factors
High limits: Makes it possible to insure larger buildings
Claims: These are handled in-house
Online account: Allows you to you pay and manage policy
Independent agents: Available to work with you throughout the life of the policy
Nationwide Insurance offers commercial property for a number of industries. One in which it stands out is wholesalers since it has a wholesale program with a cap of 50,000 square feet for the building and $10 million in total insurable value (TIV). The building limit is $5 million, and the maximum sales are $5 million.
Covered industries under this program are baked goods distributors, auto parts and supplies wholesalers, candy, nut and confectionery wholesalers, dry goods wholesalers, home improvement, office, machine, equipment, and supplies wholesalers.
The provider also has customized coverage for wholesalers, including endorsements for brands and labels, laptop computers with worldwide coverage of up to $10,000, and commercial property insurance for items that are in transit.
We received a quote for a BOP for $834 annually. The liability carried limits of $1 million per occurrence and $2 million aggregate. However, there were no details on the property coverage and you had to call to finalize the quote.
---
Customers are satisfied with their experience as a policyholder. It has very low complaints with NAIC. When J.D. Power surveyed small business owners to see who they were most satisfied with, Nationwide ranked third.
For most coverages including commercial property, you can get a quote online. To purchase the policy, you do need to call. It maintains a 24/7 call center for claims and customer service, though you can also file a claim online or via your independent agent.
Unfortunately, it is difficult to find any details on how its online policy management system works.
---
Nationwide has been a leading provider of insurance since 1922. It has a solid financial position with a rating of A+ (Superior) from AM Best.
---
Next: Best for Construction Contractors

What We Like
Intuitive quoting system
1,300 Industries covered
In-house claims
What We Didn't Like
No 24/7 call center
Commercial property unavailable in Florida
Deciding Factors
Financial strength: Makes it possible to pay claims
Tailored coverage: Multiple different industries included
Business income: Available for 12-month period
Online quote: Makes process quick and simple
Next offers insurance for more than 1,300 different industries, but a focus is on the construction industry. It offers property insurance for construction contractors that are tailored to fit the specific industry it works.
For example, when we were getting a quote for this, because we mentioned roofing as a type of work we do, Next suggested we add roofing as a standalone coverage to the quote. It offered a detailed explanation of what the coverage is and why our business may want it. It also informed us that this may raise the cost by 50%.
We received one quote for a general contractor business with three different levels of coverage. The basic level didn't carry any property coverage, but only general liability with a $2 million aggregate limit and $50,000 in professional liability. The basic cost is  $1,968.67 monthly.
The premier carried the same liability but had coverage for tools and equipment up to $10,000. It cost $2,042.09 monthly.
Finally, the deluxe offering carried the same liability, $15,000 in coverage for tools, $36,000 in office equipment and content coverage, and building coverage up to $700,000. It cost $2,710.84 monthly.
---
Next offers commercial property insurance in every state except for Florida.
It is a relatively new insurance company that is targeting the mobile space for businesses wanting to deal directly with the provider. That is why it has an app for Android and iOS where you can manage your policy, pay your bill, file claims, and get an instant COI. From the app, you can also share the COI as needed.
Next is well received by its customers. It has lower-than-expected complaints with the NAIC. There are more than 4,000 user reviews on its site with an average of 5 out of 5 stars.
---
It's important to know the provider you choose has the financial wherewithal to pay claims. Next has a strong financial rating of A- (Excellent).
---
Hiscox: Best for Consultants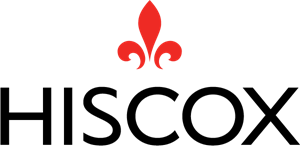 What We Like
Online quotes
Industries covered
Instant COI
What We Didn't Like
No mobile app for commercial lines
Higher than normal complaints
Deciding Factors
Same-day coverage: Available
Clarity: Limits and covered industries explained clearly
Global coverage: Available for consultants with international clients
Discounts: Home-based businesses can benefit
Dedicated small business insurer Hiscoxoffers a wide range of insurance, but if you want commercial property, most of its offerings are for consultants. Some types that it covers are business, education, marketing, human resources (HR), information technology (IT), and management consulting services. Because of how its policy is structured, the coverage is targeted towards smaller one- to three-person operations, most likely a home-based business or those in a rented office.
For commercial property, Hiscox is focused on smaller businesses with revenue limits of $3 million. It has limits up to $4 million, but limits that high are unavailable online, so you'll have to call the provider directly. The deductible can range from $500 to $10,000, and the limit for building coverage is set at $500,000.
Hiscox commercial property coverage is available for contents, equipment, tenant improvements, and personal effects. It doesn't always take deductions for depreciation, and you can insure items as replacement cost value (RCV).
We received a quote for a computer consultancy for a BOP. It had a monthly and annual option—monthly required a down payment of $88.30 and then 10 payments of $44.07 while the annual package cost $529. The general liability carried a per occurrence limit of $1 million and $2 million per aggregate. It also carried $25,000 in business property coverage with a deductible of $1,000. This was for a home-based business, which is something Hiscox specializes in, offering up to a 5% discount for work-from-home businesses.
---
Hiscox is an exclusive small business insurer available in all 50 states and offering global coverage. This means your insurance is good anywhere in the world, provided you file the claim in the United States.
Complaints reported by NAIC are slightly higher than average. However, it has 4.7 out of 5 stars from more than 1,000 users.
For smaller businesses, an online quote can be obtained quickly, and you can call to discuss it or purchase the policy online. You will gain access to an online account to manage your policy and get instant COIs. If you need to call, it's only available during weekdays.
---
Hiscox has been in the insurance business since 1901. It has financial stability that you can trust with a rating of A (Excellent).
---
Obie: Best for Real Estate Investors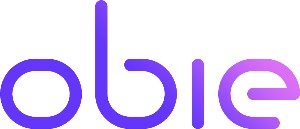 What We Like
Inflation guard
Fast quote process
Multiple policy levels
What's Missing
No in-house claims
No 24/7 call center
Deciding Factors
Quote process: Extremely easy-to-use quoting system
Specialty insurer: Focus on real estate investment property insurance
BOP: All quotes contain property and liability coverage
Widespread availability: Found in all 50 states
Obie insurance is a new provider that specializes in providing insurance for real estate investors. Its entire process is online, intuitive, and fast. You can quote and bind a policy online for same-day instant coverage 24/7. Coverage is available for building and detached structures. It offers landlord insurance, and if the home you're renting is furnished, you can obtain commercial property insurance for the contents.
Obie supplied us with three quotes for the same property with different levels of coverage. The basic level cost $926 annually and carried $14,000 in loss of rental income and $5,000 for contents as well as the total cost of the building. It also carried general liability with $500,000 per occurrence and $1 million aggregate. The policy carried a 3% inflation guard.
The complete policy quote cost $1,170 annually. Some coverages increased, such as general liability to $1 million per occurrence and $2 million aggregate, $34,000 for ordinance and law, and $25,000 for water backup. The inflation guard also increased to 6%.
Finally, the premium cost $1,287 annually. The inflation guard was increased to 9%, $68,000 for ordinance and law, and $50,000 for water backup.
Obie was the only provider that included an inflation guard in every quote automatically.
---
Obie is available in all 50 states and offers short-term and long-term rental property insurance. Its quote process is swift, and you don't need to produce any paperwork to finalize the quote and purchase the policy online.
Your policy is managed through your online account. If you have questions about the policy or billing or need to file a claim, you can email or call. It's only available during the weekdays.
---
It is unclear what carriers that Obie works with other than Munich Re, which has a rating of A+ (Superior) from AM Best.
---
CoverWallet: Best for Comparison Shopping

What We Like
Intuitive system
Insurance advice
Personal assistant
What's Missing
No mobile app for commercial lines
Unavailable 24/7
Sometimes is unable to match you with a provider
Deciding Factors
Financial strength: Able to pay claims
Tailored Coverage: Geared toward multiple different industries
COI: Available instantly
Comparison: Shopping to help you find the right coverage at the right price
Online broker CoverWallet can provide online quotes for micro- to medium-sized businesses. It works with multiple carriers to bring you quotes you can compare. Each quote provides key details on what's covered and not covered, as well as information on the provider, such as its AM Best rating. Whether you have a restaurant, retail store, or accounting firm, it can help you locate the right provider for commercial property insurance.
We received three quotes for a restaurant from CoverWallet. All were for a combination of commercial property and general liability, known as a BOP. Two were from CNA. The first carried $1 million in general liability per occurrence and $2 million aggregate. It also had $20,000 in personal contents coverage and a deductible of $1,000. The policy cost $4,677 annually.
The other quote from CNA was exactly the same in coverage, except the personal property increased to $20,000. That policy, however, cost $4,425 annually. Both were for a building valued at $700,000.
The final quote was from Liberty Mutual. The policy contained $1 million per occurrence and $2 million aggregate limits on general liability and $30,000 in property contents but excluded any building coverage. It also included EPLI coverage. This quote was for $11,041 annually.
For all of these quotes, you need to contact CoverWallet to finalize the purchase.
---
When you purchase a policy through CoverWallet, you'll be assigned an assistant who will help you manage your policy. You are also given access to the wallet, its digital policy management platform where you can make changes, pay your bill, and request an instant COI.
Since it is a broker, the NAIC does not track complaints against it. However, independent user review site ekomi has given CoverWallet its "Silver Seal of Approval." It has 4.7 out of 5 stars with more than 700 reviews.
---
CoverWallet is an online broker that works with multiple top-rated carriers. It's also owned by Aon, which has a rating of A (Excellent) from AM Best.
---
Methodology
We determined the top business property insurance companies using our in-house proprietary evaluation system. In evaluating insurance companies, we focused on the customer's needs. We paid particular interest to convenience, financial ratings (AM Best), customer service, types of policies offered, and the overall experience as a policyholder for a specific provider.
Frequently Asked Questions (FAQs)
Commercial property insurance, sometimes called business property insurance, is first-party coverage. Insurers will often describe it by saying if you pick up a building and shake it, whatever falls out is considered business property. The building you are holding can be insured under commercial property too.
---
Actual cash value (ACV) and replacement cost value (RCV) are terms used to describe how the provider will pay you for a lost item. Things lose value or depreciate over time, so if you have a 10-year-old roof that is damaged by hail and your policy is ACV, there will be some depreciation factored into what the provider will pay you. However, if you have RCV, then the provider will pay what it costs to replace the item.
---
TIV is an acronym insurer use for "total insurable value." This usually is directly referencing a building and its contents, but it can also include business income. So if you own a building worth $850,000 and $50,000 in contents and $100,000 in business income, the TIV would be $1 million.
---
Bottom Line
It's important to know that if something goes wrong at work, such as fire or theft, you're covered. The best commercial property insurers provide the coverage you need, respond timely, and help you with your claim. The Hartford, our top commercial property insurer, has an intuitive online quoting system to match your specific business and can give you a quote in just a few minutes.