The best commercial property insurance companies offer tailored policies meeting the unique needs of business owners. Policies include owner-occupant, landlord risks, tenant risks, and various business property risks. We reviewed more than 20 of the top commercial insurance companies and narrowed it down to the ten best based on their ability to serve small businesses.
Best Commercial Property Insurance Companies 2019
| Commercial Property Insurance Company | Best For |
| --- | --- |
| | (Best overall) Mid-sized businesses with complex property coverage needs |
| | Franchise retailers who want coverage to upgrade damaged property |
| | Manufacturers who need added protection for equipment breakdown |
| | Commercial real estate owners who need coverage for multiple properties |
| | Contractors who need specialized equipment protection for their tools |
| | New businesses, including independent contractors with less than five employees, seeking commercial property |
| | Cost-conscious business owners seeking general liability coverage with their property policy |
| | Small business owners who want flexibility to customize their coverage options |
| | Business owners who want a local agent backed by a national carrier |
What Commercial Property Insurance Is
Commercial property insurance pays for the cost to replace or repair damage to business-owned property, including buildings and their contents. Commercial property covers losses resulting from fire, vandalism, theft, explosion, water, and wind damage. Business property insurance can cover a wide variety of commercial property, including the building, machinery, office equipment, signs, and supplies.
Commercial property insurance companies provide coverage for four primary areas of loss:
Building or office space: Pays for repairs or replacement of damage to the building and all components permanently affixed to the building, such as lighting, duct work, and furnaces.
Contents within the building: Covers all property owned by the business that's held within the property, including furniture, supplies, inventory, and unaffixed machinery and equipment.
Other people's property: Replaces or pays for loss or damage to items of customers or vendors left in the business' care, custody, and control.
Signs and marquees: Repairs or replaces damage to the building, fixtures, and free-standing marquees from weather or vandalism.
Commercial property insurance companies evaluate the cost of each component or the average cost of items such as inventory or clients' property. Typical business property insurance for small businesses costs around $750 annually, but can exceed tens of thousands of dollars for large warehouses, commercial space, and developments.
Who Commercial Property Insurance Is For
Every business owner who owns real estate or has other physical assets, like equipment or inventory, needs commercial property insurance. Policies cover common perils such as theft, vandalism, water damage, and windstorm damage. Depending on the business and the commercial insurance company, an owner may need to add coverage with a separate rider or endorsement.
Common commercial property insurance endorsements cover things including:
Media
Important papers and records
Property in your care, custody, or control
Supplies and property in transit
Most standard business policies don't cover losses due to natural disasters such as floods, earthquakes, or hurricanes. These risks are covered by separate specialty commercial property insurance policies that fill potential risk gaps. Any property that has a mortgage or equity line typically needs business property insurance, with coverage limits often dictated by lenders.
Lessor's risk policies cover the building and other liability concerns for landlords. Commercial property owners who rent out space need liability coverage too.
Using a Broker to Buy Commercial Property Insurance
Even the best commercial property insurance companies might not have the perfect policy for your needs. A carrier's strengths and premiums are always contingent on state laws, loss histories, and other mitigating factors that have nothing to do with the carrier or your company. This is why shopping for commercial property insurance with a broker is a smart idea.
Here are a couple of distinctions when shopping commercial property insurance:
Carrier: The company that assumes the financial risk for your policy.
Agent: A person who represents a carrier, usually working for one carrier directly.
Broker: A person who can sell policies from multiple carriers and shops small business insurance on behalf of the client.
We have reviewed carriers in this guide. However, you can save time and get price comparisons by using a broker to locate the best possible policy. Check out our comprehensive review of the best business insurance brokers to find the perfect one for you.
How We Evaluated Commercial Property Insurance Companies
To rank the best commercial property insurance companies, we evaluated carriers and providers based on a number of factors, including financial strength, customer satisfaction, and convenience of multiple business policies. We also evaluated providers based on their appetite to insure specific types of commercial real estate to determine which providers can help the most small business owners.
The criteria we used to evaluate the best business property insurance carriers include:
Financial strength: All insurance companies are rated based on financial strength and claims-paying ability. All companies on the list have an A rating or higher, meeting the highest standards for solvency.
Underwriting process: Every insurance company has its own standards and procedures for underwriting. A simplified, quick process helps commercial property owners get coverage quickly.
Other insurance policies: The ability to have multiple policies with one carrier that is obtained in one easy process is important so the business owner gets coverage that doesn't have risk gaps.
Discount opportunities: Discount maximization to get the right insurance without taking assets from other areas in the company. Companies that offer discounts give business owners a huge advantage.
Customer reviews: Users' experience can only be evaluated by looking at what real customers have to say about the process of getting insurance, general service, and claims processing.
It was also important to consider companies that bundle and package general insurance liability and business property for commercial real estate owners who might also have businesses housed within their property or need other liability coverage.
In reviewing all criteria for many of the small and large commercial property insurance carriers, Travelers Group stands out as the overall best. It has the right mix of strength, service, and overall policy inclusions needed by commercial property owners.
Travelers Group: Best Overall Commercial Property Insurance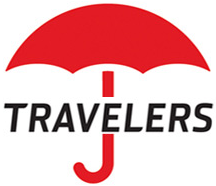 Travelers Group is one of the largest business insurance carriers in the nation. It consistently innovates to meet new risk demands of small and large business owners alike. Travelers works with businesses of all sizes, but mid-size businesses with more complex commercial property needs can get Travelers Deluxe Property coverage. This package comes with broad coverage that includes buildings, personal property, time element (agreed value), and marine coverages.
Travelers Group Financial Strength
Travelers Group is among the most financially sound insurance carriers in the world. It meets and exceeds the requirements of credit rating companies to receive top marks. Travelers Group hasn't done this occasionally—it is consistent in its management of company assets.
Travelers Group Credit Ratings
| A.M. Best | Moody's | Standard & Poor's | Fitch |
| --- | --- | --- | --- |
| A++ | Aa2 | AA | AA |
Travelers Group Commercial Property Underwriting Process
Travelers Group follows the same basic guidelines of underwriting that all commercial property insurance carriers follow: COPE. COPE refers to Construction, Occupancy, Protection, and Exposure. This is the basic information the underwriter needs to obtain to properly classify the risk of the commercial building.
Travelers Group uses a mixture of pictures, field underwriters, and public information to properly underwrite commercial property risks. Travelers Group works with many companies in natural disaster zones and is looking for prior losses as well as upgrades to mitigate future loss.
Travelers Group Unique Benefits
Travelers Group's industry experience and company size give it unique benefits, including:
Green building coverage: A coverage extension that pays to re-certify and rebuild your property to meet green standards after a loss.
Contingent building: Protects building owners in lessor-risk scenarios where tenants failed to provide adequate property insurance.
Utility services: Covers claim losses resulting from electrical power outages at electrical sources away from the actual property.
Travelers Group works hard to bring a huge carrier's strength in a very personal partner's role for a small business owner. The policies offer cutting-edge coverage and are always forward-thinking with new emerging perils and loss mitigation.
Travelers Group Other Commercial Insurance
Travelers Group is one of the largest national and international carriers for commercial insurance. This means they build policies individually or can combine multiple policies and riders for comprehensive coverage of a physical building, the content, and any user liability. When landlords and tenants both have Travelers policies, fewer gaps in liability gray areas occur.
What Travelers Group Is Missing
While Travelers Group is an extremely large international insurance carrier, it doesn't offer commercial insurance in all 50 states. Currently, coverage is limited to 42 states. Industries where Traveler Group has a strong appetite maintain highly competitive pricing, but for those outside of the company's desired market, pricing is higher than competitors.
Travelers Group Customer Reviews
Travelers receives positive overall reviews from customers. Complaints in Travelers reviews about the company are fewer than the industry standard, suggesting that Travelers Group delivers on helping clients mitigate risk and navigate the claims process effectively. The Travelers umbrella is iconic in the insurance industry and one of the most respected brands across all industries.
The Hartford: Best Commercial Property Insurance for Franchise Retailers

The Hartford has a wide appetite for business risk, meaning it covers many industries and business sizes. The Hartford provides great coverage for retailers, as they need strong property protection for all their inventory, supplies, point-of-sales (POS), and more. The Hartford offers a business owner's policy for franchise retailers that includes coverage to help pay additional costs a franchise may incur to upgrade damaged property to franchise standards.
The Hartford Financial Strength
The Hartford meets some of the highest standards of credit reporting agencies and is one of the nation's largest commercial insurance carriers. Financial solvency is an indicator of strength, giving it the ability to process and pay claims quickly and efficiently.
The Hartford Credit Ratings
The Hartford Commercial Property Underwriting Process
The Hartford uses a profile of the physical property to evaluate whether it will offer coverage. This portfolio typically includes the building's size, location, material types, and age, along with any upgrades and renovation dates.
The Hartford Unique Benefits
The Hartford includes additional coverages within the policy for no additional rider charge:
Large property claims specialists: Big commercial properties have a lot involved in the claims process, focusing on the building and tenant issues.
Risk exposure education: Claim risk is best mitigated with education, and The Hartford spends extensive resources to help commercial property owners reduce potential claims.
Business owner's policy: Offers more endorsements without additional costs, giving small business owners needed protection for competitive pricing.
The Hartford clearly understands that helping business owners prevent losses is the best way to keep premium costs low and be able to devote the most valuable resources to actual claims.
The Hartford Other Commercial Insurance
The Hartford is not limited by specific types of policies. It offers the entire spectrum of personal and commercial insurance policies for most industries. Not only does The Hartford underwrite most types of risk, their policies cover more without added costs than their competitors. When it comes to a business owner's policy, few bundle coverage better than The Hartford.
What The Hartford Is Missing
The Hartford underwrites and manages policies as well as any company in the industry, but policies sold through brokers sometimes leave small business owners unsure about the protocol to make claims and start the process.
The Hartford Customer Reviews
The Hartford reviews note high customer service standards both in the day-to-day servicing of customers and, most importantly, in the claims process. The Hartford has great reviews with vulnerable consumers, providing discounts for AARP members and continually receiving high marks from this demographic.
Liberty Mutual: Best Commercial Property Insurance for Manufacturers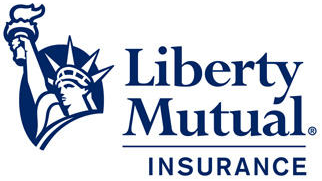 Liberty Mutual is a top business insurance provider with a national stronghold that serves smaller businesses such as community mom-and-pop companies well. The carrier offers broad options for commercial property, including strong equipment breakdown options for manufacturers. Liberty Mutual strives to enhance relationships with customer service and policy add-ons that alleviate the frustration often experienced when filing claims.
Liberty Mutual Financial Strength
Liberty Mutual has been serving small and large businesses for decades. It maintains excellent credit ratings from the four insurance credit reporting agencies. This means that the company maintains a high degree of solvency and also pays claims quickly—even during catastrophes.
Liberty Mutual Credit Ratings
Liberty Mutual Commercial Property Underwriting Process
Liberty Mutual will need the standard information about your business to underwrite the commercial property. This includes when the building was built, renovated, and updated, along with size and business use, as well as estimates on the value of its contents. Underwriters may ask for pictures of the building and utility boxes or send a field underwriter to review the building to properly rate the risk.
Liberty Mutual Unique Benefits
Liberty Mutual has unique benefits to help real estate investors move quickly:
Quick underwriting: Real estate investors get policies online processed quickly to insure new developments as needed.
Local agents: Personalized relationships so small business owners can go to local agents with new needs to address them efficiently.
Portfolio real estate: Investors become business owners as soon as they buy a property they don't plan to reside in. Liberty Mutual guides new business owners for the right protection to avoid gaps in personal and commercial insurance policies.
Liberty Mutual strives to be a positive part of the community, and uses its local agents to help get small business owners through the process of insurance quickly.
Liberty Mutual Other Commercial Insurance
Liberty Mutual provides both personal and business insurance. This carrier offers commercial auto, general liability, business owner's policies, surety bonds, and inland marine policies that cover just about every industry and market across the country. Liberty Mutual's personal lines make it a convenient option for small business owners already doing business with the company.
What Liberty Mutual Is Missing
Liberty Mutual has exceptional phone service when it comes to quotes and servicing, but doesn't have the local representation. This can hinder small business owners' understanding of location-specific underwriting questions and unique business operations needs.
Liberty Mutual Customer Reviews
Customer reviews for Liberty Mutual are mixed primarily due to the nature of state differences in insurance laws. Liberty Mutual focuses on innovating, working to do things better than competitors in claims. State laws hamstring the carrier when it comes to implementing some policies in some locations. As a result, consumers get frustrated with what is advertised versus what actually works in their state.
Farmers: Best Commercial Property Insurance for Commercial Real Estate Owners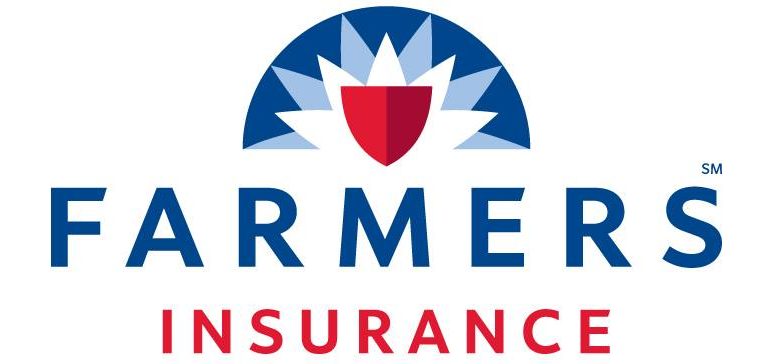 Farmers is known as one of the largest home insurers in the nation. The company also has a comprehensive line of commercial insurance products with convenient local offices for clients to get personalized attention. Commercial real estate owners, such as owners of office buildings, apartments, or storage facilities, can get comprehensive commercial property coverage with Farmers.
Farmers Financial Strength
Farmers Insurance is a nationally recognized brand and one of the top 10 providers of property and casualty insurance. It consistently maintains excellent ratings from the major insurance credit rating companies. Farmers maintains a strong balance sheet with the right level of underwriting risk management to prevent overextending itself with losses.
Farmers Credit Ratings
NR* = No rating available
Farmers Commercial Property Underwriting Process
Farmers' underwriting process starts with a local agent who conducts an interview either over the phone or in a local office. Like all commercial property insurance carriers, Farmers needs to know the size and building makeup of the property. The agent will also ask about safety and security measures and how the physical location is used in business pursuits.
Farmers Unique Benefits
Farmers' national strength provide unique benefits to business owners:
Local professionals: Local agents are business owners like you and have a unique perspective on the needs of community businesses.
Hands-on underwriting: Agents are able to start the underwriting process for buildings and work directly with underwriters to maximize coverage and discounts.
Apartments and homeowner associations (HOAs): Being a big personal home insurance carrier helps Farmers build commercial real estate policies that have no gaps that leave property owners exposed.
Farmers Other Commercial Insurance
Farmers has the full gamut of commercial insurance policies to help small business owners manage risk. They also have a full line of personal insurance policies. This helps Farmers agents look at risk management completely without concerns about potential gaps in insurance if a small business owner has some personal property cross-over with their business.
What Farmers Is Missing
Farmers agents offers competitive pricing and discounts for bundles, where possible. Customer reports state the company can do a better job of talking clients through issues. Because Farmers' agencies are independently owned, there is no standardized training for office staff to properly handle every customer call or issue.
Farmers Customer Reviews
Farmers Insurance does well when it comes to managing customers' expectations. Online complaints are relatively rare compared to competitors. This includes complaints for service issues as well as how claims are handled. Overall, customers of Farmers are happy and maintain loyalty over the years with the company.
Nationwide: Best Commercial Property Insurance for Contractors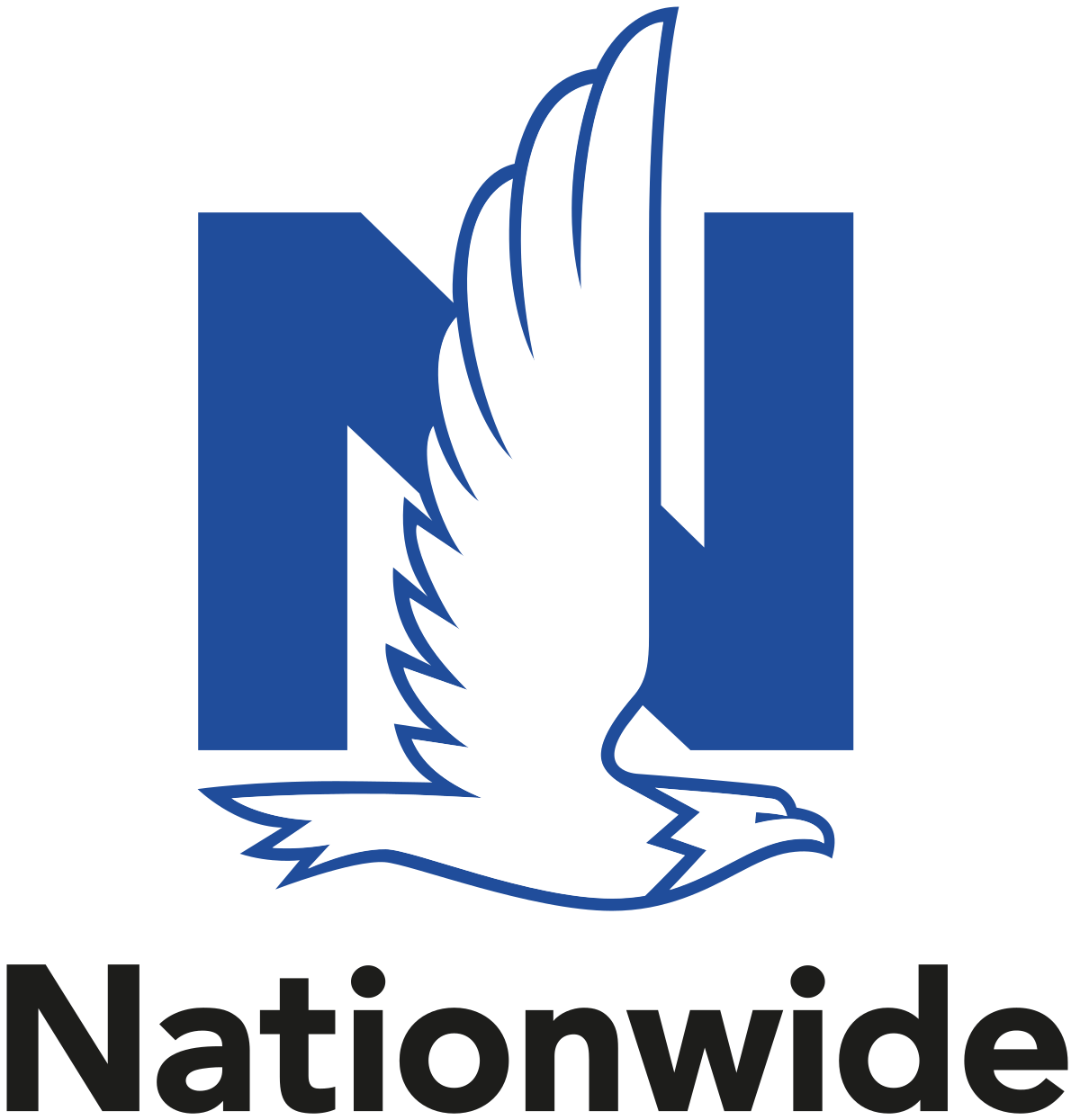 Nationwide is a leader in property and casualty insurance across the country, offering excellent contractors equipment protection along with a full array of business insurance policies. It has consistently received superior and excellent ratings from credit rating services, giving customers the confidence that Nationwide will deliver on its promise to make them whole when a loss occurs.
Nationwide Financial Strength
Nationwide has been serving consumers for more than 85 years. It has more than $158 billion in assets. This carrier is a Fortune 100 company known to go beyond just paying claims by jumping in to assist with catastrophic situations. Small business owners enjoy the convenience of having one place to call for all insurance needs, both personal and business.
Nationwide Credit Ratings
NR* = No rating available
Nationwide Commercial Property Underwriting Process
Nationwide requires the standard building information that all carriers need, including the year the building was built, any dates of upgrades and renovations, and square footage. Contents, building use, and any security and safety programs are needed to determine overall building risk class.
Nationwide Unique Benefits
Nationwide stands apart from other carriers with these unique benefits:
Prevention and loss-control tools: Gives small business owners the tools to help prevent claims from happening in the first place.
Exceptional national coverage: Customer service representatives are available 24/7 to answer questions about policies and potential claim issues.
Real estate development: There are special risks involved with insuring property not yet completed. Nationwide deals with development risk of all sizes, from a small strip mall to a major complex.
Although Nationwide is most widely known for personal insurance policies, it has a niche in helping investors and developers with comprehensive commercial property coverage that is customizable.
Nationwide Other Commercial Insurance
Nationwide offers all lines of personal and business insurance. This means a small business owner is able to get building, contents, general liability, commercial auto, and professional liability coverage. There are also policies to cover catastrophic events such as floods and hurricanes.
What Nationwide Is Missing
Because Nationwide works to serve in very personal ways with local agents, it can take time to get the policy underwritten. An online small business property insurance quote isn't always reflective of the final policy premium because many underwriters make the final decisions through field underwriting.
Nationwide Customer Reviews
Nationwide is a mutual company, which means it is owned by its policyholders, and not investors. Nationwide reviews display high customer satisfaction ratings because it is always customer-centric in its approach to service and claims.
Hiscox: Best Commercial Property Insurance for New Businesses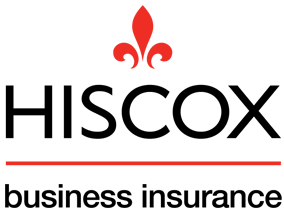 Hiscox is a specialty small business insurance company catering to the needs of new businesses, such as independent contractors with less than five employees. Hiscox is a rising star among insurance carriers, using technology and policy bundles to provide business owners with reduced premium options and various discounts.
Hiscox Financial Strength
Even though Hiscox is a smaller national carrier, it remains a strong financial insurance company. It receives an Excellent rating from both A.M. Best and Standard & Poor's rating companies. Smart alliances and fiscal responsibility allow Hiscox to grow and serve its niche in a financially prudent way.
Hiscox Credit Ratings
NR* = No rating available
Hiscox Commercial Property Underwriting Process
Underwriting with Hiscox starts with a simple online application. The questions for commercial property include building construction, age, and all security and safety systems incorporated into the physical location. The application also notes the contents, building use, and whether or not a bundle for general liability is needed.
Hiscox Unique Benefits
Hiscox unique benefits are focused on meeting the needs of very small business owners:
Online platform: The online platform is designed to get businesses covered quickly through one simplified process.
Bundling at competitive pricing: Even though Hiscox partners with top carriers, it is able to keep premium costs down through its innovative methods.
Solopreneur focus: The small business that works from a home location gets the right type of protection for contents without extensive fluff in policies.
Hiscox understands that business owners are not insurance experts. It strives to meet the risk needs of companies without overloading small business owners with jargon.
Hiscox Other Commercial Insurance
Hiscox is exclusively a business insurance carrier, offering no personal lines of insurance. They cover all lines of business insurance but because of their small business directive, they are limited in the types of risk they cover. A mom-and-pop business can find commercial property, contents, general liability, and professional liability.
What Hiscox Is Missing
Because the Hiscox model is to keep costs down by utilizing online platforms, there is sometimes a disconnect with getting personal service through phone support. Business owners who have had issues required consistent follow-up to ensure service issues regarding policy administration and claims issues were properly resolved.
Hiscox Customer Reviews
Customers like Hiscox, giving it higher than average service reviews. Hiscox reviews show that customers do have concerns about the young company growing and maintaining its financial strength, but love the focus on small business owners. When it comes to claims, consumers report a smooth process that delivers on the promise to get a business back to business as quickly as possible.
Chubb: Best Commercial Property Insurance in a BOP

As one of the world's largest publicly traded property and casualty insurers, Chubb is able to provide a comprehensive range of products for all types of companies, including small businesses. In particular, Chubb offers a strong business owner's policy for small business owners with up to $30 million in revenue in more than 500 business classes in 10 diverse industries.
Chubb Financial Strength
Chubb has exemplary credit ratings across the board, which indicate the carrier has strong financial stability. The carrier has a Superior rating from A.M. Best, often considered a leader in rating the financial stability of insurance companies. Small business owners can rely on Chubb to pay covered claims with minimal surprises.
Chubb Credit Ratings
NR* = No rating available
Chubb Commercial Property Underwriting Process
Chubb begins its underwriting process with an online application. You'll need to provide your industry, location, and gross revenue, and then the carrier follows up with some basic questions to determine what products are available to your business. For commercial property or a business owner's policy (BOP), it asks for an estimate of the replacement cost of your business property and how much coverage you're seeking.
Chubb Unique Benefits
Previously, you could only get small business property insurance quotes from Chubb by working with one of its local agents. Chubb recently began offering a direct-to-consumer online quote process for small business owners, which is unusual for a carrier of this size.
Chubb offers other unique benefits, such as:
24/7 claims support: Chubb claims representatives are available to assist you any time. You can also file a claim and estimate damage online from any device.
Broad, customizable coverage: For each of its business insurance products, Chubb offers Silver and Gold packages with cost estimates per month and coverage limits scaling as you go up. You can also customize your coverage to only pay for what you need.
Global reach: Chubb can help businesses located in, or with operations in, more than 170 countries.
Chubb is further evolving to provide commercial insurance for small businesses that protects their unique risks while delivering the best-in-class service its known for.
Chubb Other Commercial Insurance
Chubb offers standard business insurance policies, including general liability, workers' compensation, professional liability, and umbrella insurance. But it also has a unique approach to cyber liability: Cyber ERM (enterprise risk management).
Along with covering cyber liability staples, such as data breaches and ransomware attacks, Chubb's Cyber ERM package includes:
Opt-in cybersecurity services: Chubb helps you secure your business devices against viruses, malware, and other online threats to protect sensitive company and customer data.
Cyber alert app: Chubb built an innovative mobile app that offers policyholders rapid incident response options and resources, including access to a live cyber response specialist.
What Chubb Is Missing
Chubb recently began offering online quoting, but the main Chubb domain directs users to get in touch with a local agent—there's no link to the carrier's small business insurance microsite.
In the past, Chubb offered business insurance solely through local agents.
Chubb Customer Reviews
Most available reviews online for Chubb trend positive, particularly for its speedy claims service. Chubb typically gets claims payments to clients within 48 hours of settlement. The carrier is also ranked third in overall customer satisfaction among small business insurance providers, according to the J.D. Power 2019 U.S. Small Commercial Insurance Study.
Allstate: Best Commercial Property Insurance for Customized Coverage

Allstate, a well-known national carrier, offers extensive commercial coverage plus exclusive tools and resources to help owners save money and manage their businesses. When it comes to commercial property insurance, Allstate offers unique standard coverage as well as some great optional add-ons based on industry.
Allstate Financial Strength
Allstate's credit ratings are all very high, particularly the rank of A+ (Superior) from A.M. Best, and Aa3 from Moody's. These rankings indicate the company is a very low credit risk and exceptionally stable. Small business owners can enjoy peace of mind knowing their Allstate policies are covered in the event of a claim.
Allstate Credit Ratings
NR* = No rating available
Allstate Commercial Property Underwriting Process
Allstate's online application doesn't ask for too many details about your commercial property, just square footage, building age, and location. It offers three preselected amounts to insure your business' property and equipment based on your gross revenue and industry. However, you need to contact an agent to adjust coverage limits and the deductible.
Allstate Unique Benefits
Business property insurance from Allstate comes with extensive coverage that you might not see from other carriers, including accounts receivable protection, electronic data protection, and property in transit.
Allstate offers these optional add-ons for property insurance:
Employee dishonesty: Provides protection in the event that an employee steals money or property from your business.
Data compromise protection: Provides case management, legal support, credit monitoring, and legally required notifications. Coverage can help avoid recovery costs.
Allstate agents are small business owners like you, so they're ready to help you find exactly the coverage your business needs. The carrier also offers Small Business Connection, which is a free online microsite that features valuable information and thought leadership to assist with many aspects of running a small business.
Allstate Other Commercial Insurance
Allstate offers standard business insurance in five industries, breaking down into 36 professions.
Some frequently selected industries by those who work with Allstate include:
Accounting services
Barber shops
Chiropractors
Dentists
Legal services
Medical offices
Photographers
Real estate agents
The carrier offers unique BOP packages that can be customized with additional policies specific to your profession. Allstate, well-known for its personal auto coverage, also puts commercial auto insurance at the forefront for business owners to consider.
What Allstate Is Missing
Allstate's bread-and-butter revenue comes from personal lines, and it only offers basic small business insurance. As a result, your options are limited in terms of business coverage selection while shopping for a quote on the platform. To get customized coverage, you'll need to work with a local agent.
Allstate Customer Reviews
Allstate reviews mention great customer service with a large network of dedicated agents. These agents only sell Allstate products, and the carrier prides itself on having agents that understand small businesses because the agents run a small business too. Allstate also ranked eighth in overall customer satisfaction among small business insurance providers, according to the J.D. Power 2019 U.S. Small Commercial Insurance Study.
State Farm: Best Commercial Property Insurance for Local Service

State Farm is a nationwide, financially stable carrier with the personalized service and attention of a local agency. More than 19,000 agents across the United States assist small business owners with their insurance needs. Each State Farm agent owns their agency, so they have a firm grasp of what it means to run a small business.
State Farm Financial Strength
State Farm boasts strong credit ratings from both A.M. Best and Standard & Poor's rating companies. The carrier is consistently ranked as a highly solvent company. As a carrier with financial stability, businesses can count on State Farm to pay out claims—large or small—quickly.
State Farm Credit Ratings
NR* = No rating available
State Farm Commercial Property Underwriting Process
State Farm doesn't offer online quotes for business insurance, so you need to work with a local agent to get commercial property coverage. Working directly with an agent means you can get exactly the coverage you need. You should plan to provide information about your commercial property, including building construction, age, contents, building use, and more.
State Farm Unique Benefits
State Farm offers a personalized insurance experience with its local agents to assist small business owners. As small business owners themselves, State Farm agents are uniquely qualified to understand the risks your business might face.
Other unique benefits offered by State Farm include:
Loss control tools: Free resources to help you identify and prevent some of the most common causes of business losses, which may help save you save time and money.
Small business life cycle: State Farm helps you select coverage based on the stage your business is currently in, from starting up, to growing, to changing ownership.
State Farm Other Commercial Insurance
Like our other top insurers, State Farm offers basic business insurance for small businesses in 12 industries, broken down into more than 200 professions. A State Farm agent can help you customize a BOP to find the exact coverage you need.
However, State Farm's list of additional coverages includes plenty of industry-specific coverage, like:
Surety and fidelity bonds
Farm and ranch insurance
Inland marine insurance
Business life insurance
Retirement plans
What State Farm Is Missing
State Farm provides basic coverage and good educational resources, but its website neglects to share any policy pricing details. Additionally, the site organization is slightly dated, making it difficult to find insurance information for specific industries (avoid clicking on the convoluted, long sitemap).
State Farm Customer Reviews
Customers appreciate State Farm's personal touch with its network of local agents. Customer reviews note the benefit of working with experts who can explain policies in detail and help find custom coverage. State Farm ranked fifth in overall customer satisfaction among small business insurance providers, according to the J.D. Power 2019 U.S. Small Commercial Insurance Study.
Bottom Line
Commercial property insurance covers many important risks for any business with a location, equipment, or tools. But with so many options to cover different types of risk, a small business owner should seek the best commercial property insurance companies that actively seek to fill risk gaps. Failure to adequately protect against risks can easily put a small company out of business.
Business property insurance is often needed along with other business insurance needs. For the most comprehensive business insurance policies that can be purchased online in a matter of minutes, visit The Hartford. Get more coverage in a bundled package that protects the building and all your business property within it.