Lifestyle plays an important role in our health, and one way employers can partner with employees in this endeavor is by creating an active employee wellness program. The fact is that there are many different approaches to wellness. We'll help you narrow the list to what we view as best practices in this arena.
Our Best Employee Wellness Program Ideas
Of all the types of employee benefits, a wellness program offers a lot of flexibility. You can pick what is right for you and your company and build from there. You should know that wellness programs are quickly becoming an expectation and less a novelty as it was years ago. Many of these concepts will help equip you in just about any idea or initiative you'll want to put forward.
1. Ask Your Employees
No, this is not as obvious as it sounds. Many, we'd say most, employers do not ask their employees what they would like to see in a wellness program or healthcare benefits in general. We have found that some of the best, most dynamic ideas for work-related perks come from your team members.
You are not making a promise when you ask or survey them for ideas. You are soliciting input from your team members. If you are concerned with it getting out of control, you can narrow options that you are considering to the few that you know you can afford or manage.
Your employees will have some great ideas that you have not thought of. Fitting the great ideas into your program is a decision for leadership, and that detail should be shared with the team when surveying them.
2. Customize Your Wellness Program
The most important thing to remember when designing your employee wellness program is that these programs are not one-size-fits-all. Your program must be tailored to and for your employees, yet another reason to survey the company prior to making final decisions. The best way to ensure participation is by offering activities that your employees want to do and the perks that your employees value.
You may also need to adjust your thought process. Stop seeing employee wellness as an expense and start seeing it as an investment. After all, studies show that wellness programs and working for an employer that cares has been shown to decrease employees' work-related stress and absenteeism. This means fewer sick days and greater overall employee engagement.
3. Have Activities That Everyone Can Participate In
Remember, one of the key goals is employee engagement. You want as many employees involved in your wellness program as possible. One popular way to achieve this is to offer a fitness or health challenge that all employees can enter.
You can further entice participants by making the time frame for the competition short to keep boredom away―we suggest one to four months. The winners―more than just first-place finishers―get prizes. Don't be cheap as these prizes should be worth battling for. Consider AirPods or Bluetooth devices, for example.
Other prize ideas include:
Massages
Wellness-specific counseling sessions, such as fitness, nutrition, or financial
Chiropractor/acupuncture visits
Meal plan delivery
Edible arrangements
Free paid time off (PTO)
Lunch delivery or the winner wins free lunch for the entire department or team
Fitness classes/memberships
Charitable donations on behalf of the employee
Gift cards
4. Inspire Gratitude in Your Team
We know that you are not in the business of making every employee happy all of the time—that's impossible. We are real believers in two things regarding this point: gratitude can be promoted and "staged" by employers and practiced by employees, and it can save money and increase output overall. Helping employees actively practice a spirit of gratitude may sound like a far-flung idea, but it is not. With human resources (HR) or your wellness program leaders blazing the trail, here some ways to make this happen:
Leadership leads the way: Without leadership leading by example, which is the most important aspect of leadership, no great idea is lasting. Further, if employees see supervisors and managers participating, then they will feel much more likely to join in. Before spending thousands on ergonomics, standing desks, biometric screens, and juice bars, companies need to make it clear they want their employees to take this seriously, and they will if leadership is part of this program.
Look for wins: Within your wellness program, there will be all sorts of wins that can be highlighted and celebrated. Call these wins out for all to hear and see.
Peer-to-peer support and encouragement: Once a collective of these programs catch fire, you will see employees' behaviors change for the better. They will be more supportive of each other and begin believing, like never before, that "together" is better.
Company-wide community service projects: Serving others together is one of the best team-building exercises there is. Memories of these team-building events last forever. We are big believers in this practice and encourage you to consider it.
Promote the use of gratitude journals: These are easy to order on-line. It is vital that each employee can track what is meaningful to them. This practice will also help maintain longevity of activity.
Brown-bag lunches with visiting speakers: Bringing a speaker in to touch on topics that are meaningful to your staff is a great way to promote employee gratitude.
Reinforce random acts of kindness: If leadership, and eventually others, are modeling a gratitude-filled life and calling out others who are doing the same, it will become an infectious, force-multiplier that will redefine your company culture.
Build employee gratitude and engagement into your corporate brand: Describe your workplace culture on your website, including the career's page, help promote this work lifestyle to all who come into contact with your organization. It also lets your employees know that you take gratitude and employee engagement seriously enough to promote it outwardly.
Offer education about the benefits of gratitude: There are several health-related benefits to living a grateful life, like fewer doctor visits and more time spent exercising.
Start a gratitude challenge: Friendly, team-building contests or challenges are fun for everyone. Conducting a few of these every year keeps your wellness program fresh and changing.
Companies also have found success in creating and maintaining gratitude boards where people are encouraged to give someone a shout out for the work they did or the support they provided. This builds a strong bond amongst your employees but also boosts their individual well-being.
5. Offer In-office Solutions to Wellness Activities
There are several ways to offer wellness program benefits for your employees. Look for ways to use what you have, both within your facility and other resources. There can be many ways in which your team utilizes your conference rooms. If you live in sunny states with less rain, you can move team activities like yoga or a basic fitness class outdoors.
Furthermore, having fitness equipment, such as yoga mats, weights, blocks, straps, and mat cleaners, are also good ideas for bringing wellness activities into your workplace. Yoga classes offered just after working hours can be successful, and providing a common area for weights, if you have the space, are great ways to provide fitness options right on site.
6. Actively Encourage Employees to Use PTO
This one is not as obvious as it seems. Employees have a challenging time using all of their paid time off, be it vacation, sick or, or regular PTO. In 2019, CNN reported that a record 768 million US vacation days went to waste in 2018. That's a real problem. Furthermore, Business News Daily reported that vacation isn't even vacation for most people, as:
Almost 70% of millennials polled had unused vacation time last year
While on vacation, 79% of respondents did some work, and 67% answered emails
More than 45% worked harder leading up to vacation, and 83% said they felt productive when they came back
Glassdoor reports that the underlying reason Americans don't take their PTO is "fear." They are fearful of falling behind on their work (34%), they believe no one else at their company can do the work while they're out (30%), they are, at times, overly dedicated to their job or at times their company (22%), and they feel they should not be disconnected (21%), which is why so many Americans work while they are away.
That's not even the worst part of it. Americans receive less vacation and holiday time than most of the world. That means that not only are we using less, but we are also offered less overall, which means that Americans are taking a lot less rest than about everyone else on the planet.
Here are some ways to encourage your employees to utilize their PTO:
Organizational leaders should actively use their PTO and publicly encourage others to take theirs as well
Make regular use of PTO a part of how the employee is appraised in performance reviews
Actively help employees to plan for vacation time and coverage, and encourage them to support colleagues during their vacations and sick days alike
Set and enforce clear expectations around answering email, texts, and phone calls on vacation; mandate that employees to set out-of-office replies
Co-create a re-entry plan for when the employee returns to the workplace after being out on PTO; encourage no business travel and a lower than normal amount of team meetings
7. Replace Sugar & Processed Snacks
What employees eat at work has a direct correlation to how well they think. The more sugar and processed foods they eat, the more brain fog they have. Also, sugar and processed foods can cause fatigue, weight gain, and, ultimately, very unhealthy employees. I have seen people gain at least 7 pounds because their corporate kitchen is packed with unavoidable sugary snacks.
For sharper and healthier employees, a company should replace unhealthy sugary snacks like candy and cookies with healthier options. Consider nuts, dark chocolate, and fresh fruit, so when the 3 p.m. snack attack arises, they can finish their day strong. Additionally, meeting food like bagels, muffins, and croissants should be replaced with fruit salad, low-sugar granola, and Greek yogurt. You can hire a consultant to help make these swaps painless.
8. Hire a Healthcare Expert
Having a health expert, for example, visit once a quarter is not that farfetched. This idea can tie into the biometric screenings or on-site flu shots. For employees, having an outside healthcare expert, such as a patient advocate available for private consultation, can help them use their healthcare and insurance benefits.
Visits from health and/or nutrition advocates can help employees better understand challenging health issues while reducing the stress that can spill over into the workplace, negatively affecting performance.
9. On-site Biometric Health Screenings for Employees
We've seen these programs be successful if they're scaled correctly, and employers have the right expectations for outcomes. Biometric screening has become popular as part of workplace health assessments across the country. According to the CDC, biometric screenings are physical characteristics measurements that can be taken at the workplace and used as part of an assessment to evaluate an employee's health status over a time period.
10. Incorporate an Information Technology Platform That Also Manages Wellness
Creating a wellness plan is likely going also to create some extra work. One way to mitigate this ongoing legwork is to have a database that helps you track the program overall, including campaigns and competitions within.
In some cases, outside vendors can be of great assistance in this area. Gusto is a payroll provider that also helps manage healthcare benefit programs. Gusto works with a large number of licensed insurance carriers so you can find the perfect health plan that fits your company's size and budget. What's more, the system is designed to allow your employees to enroll themselves in a plan on the platform and syncs their choice with your payroll automatically.
11. Create a Company Culture of Active Movement
Developing a workplace culture that allows and promotes movement is one way for leadership to pave the way to overall wellness. Allowing employees to hold walking meetings is a great way to help make this happen. Other solutions can be as simple as promoting active breaks, allowing employees to use timers that remind them to get up more often, and starting up small groups that take active breaks together.
Since workplace inactivity is a significant risk for chronic illness, weight gain, chronic pain, and even depression, it stands to reason that developing this culture and lifestyle can be a game-changer. Sitting and walking during the workday will benefit all of us.
Active lifestyles in the workplace are essential for multiple reasons. Not only is it important to move throughout the day to keep healthy, but remaining sedentary for too long a time period reduces employees' productivity. The TED-Ed Talk we linked within this article gives a quick synopsis of this concern and why it is so important to partner with your employees in managing this practice.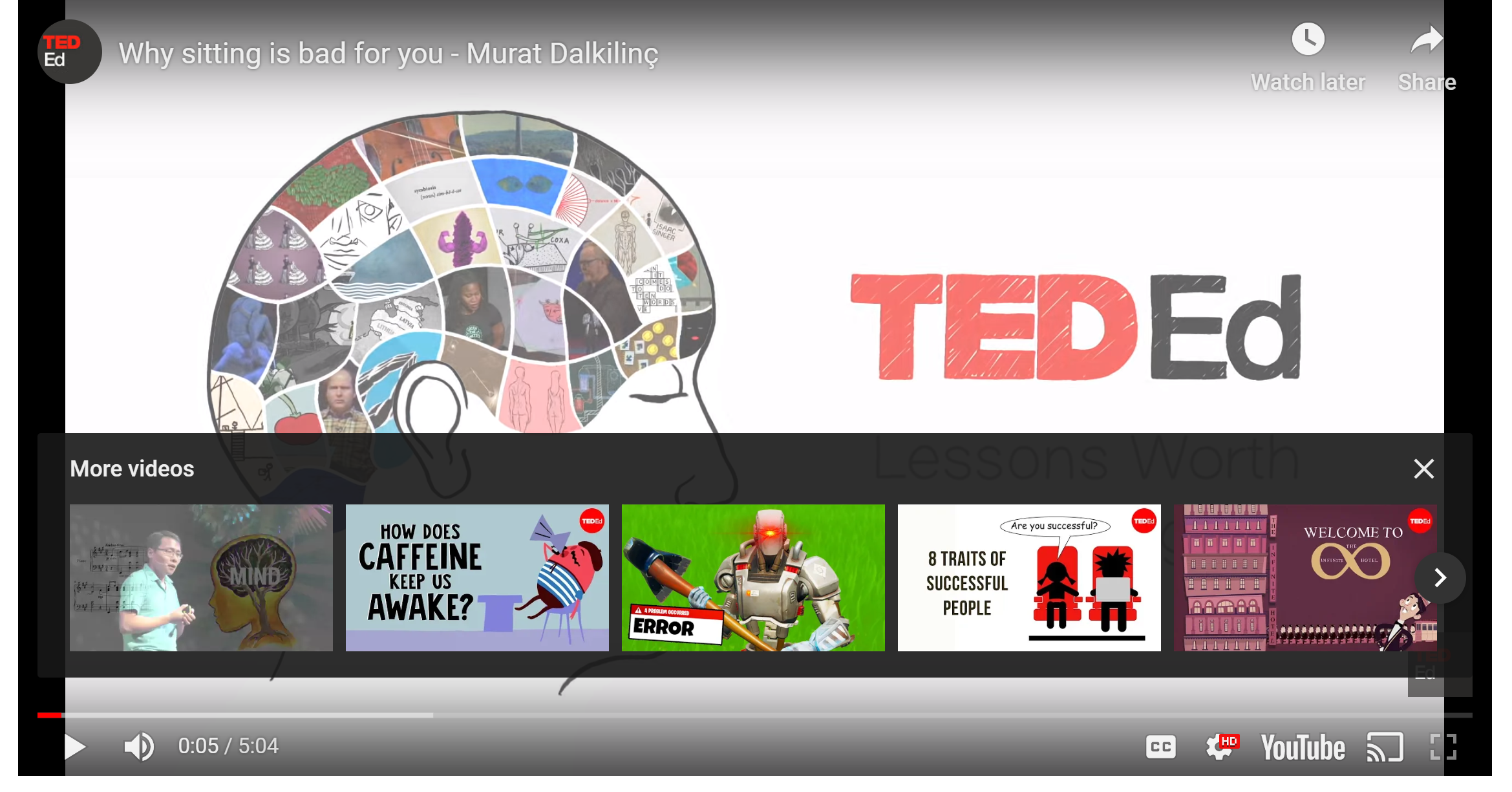 There are many ways to promote and aid your employees in a movement-induced workplace. One option we'd like to recommend is a bike-to-work program. The month of May is Bike to Work Month. One of the many benefits to employers, in addition to healthier employees, is the Bicycle Commuter Tax Benefit. It's a tax benefit that can only be offered by employers. As of 2018, the only possible tax benefit of the Bicycle Commuter Tax Benefit is the deduction for associated costs, which participating employers can claim (under Sec. 13304(c)(2) of the Tax Cuts and Jobs Act).
Also, note that any reimbursement given to employees under a Bicycle Commuter Tax Benefit program is taxable as income to the employee, of which payroll needs to be aware. According to the League of American Bicyclists, the provisions of the Tax Cut and Jobs Act related to the Bicycle Commuter Tax Benefit expire in 2026.
12. Organize Activities That Promote Mental Wellness
Any activity can promote mental wellness. This can be group lunches taken outside, group lunch runs/walks, or something artistic and creative that employees can sign up for, which places them in a group setting with other employees that they might not otherwise engage directly with. Group cooking classes, fitness challenges, midday meditations, book clubs, and more are all ideas that many others have found success with.
13. Offer Incentives and Rewards as Motivation
Motivation comes in all forms. Remember that different employees will be motivated by different tactics and awards. For instance, if the employee does enough wellness activities throughout the year to earn a $50 gift card, that can be perceived as a significant prize for engagement. As we've noted in this article, there are many forms of compensation that will not break the bank and that others have found to be successful.
Note: There are some restrictions that we want to be careful of when offering incentives for wellness program participation. Both the American Disabilities Act (ADA) and the Affordable Care Act (ACA) outline a do's and don'ts listing that are helpful for small employers to follow. The ACA wellness regulations were finalized in 2013 and became effective during the 2014 plan year.
14. Brown Bag Lunch and Learns for Topical Discussions
Brown Bag lunch and learns are gaining more popularity these days as they keep employees on-site as well as offer topic-specific content on issues that matter most to them. The lunch and learn topics can range greatly as long as the employees attending have an attraction to it and/or have asked for the training.
In general, an integral part of the team-building exercise is sharing a meal. In addition to lunch and learns, organizing team lunches and dinners from an establishment that offers healthy food choices is a terrific way to integrate wellness in your company culture.
15. Offer Individualized Financial Education to Your Employees
One historically neglected part of employee wellness programs is a financial component that furthers employees' overall financial acuity. Although this is beginning to change finally, employees, in general, are hesitant even to attend financial lunch and learns. It is important to empower employees as much as possible to take advantage of the financial resources that their wellness program offers them. Money Fit offers many great topical ideas for this category, including:
Personal and household budgeting
Consumer credit building
Consumer debt reduction
Student loan repayment management
Emergency and short-term savings
Spending behaviors and consumer attitudes
Financial goal setting
Financial crisis management, which deals with collections, extended unemployment and even certificates required for filing bankruptcy
Studies from Money Fit show that employees who aren't financially stressed are less distracted on the job, and have lower rates of illness, absenteeism, and turnover. One distinct advantage of being a small business owner who offers a 401(k) plan compared to larger employers is that small plans are much better equipped to offer individualized financial education to their employees in a meaningful way. The 401(k) advisor is often the same person year after year, so employees build trust with that person and are likely to warm up over time.
The Costs vs. Return on Investment (ROI) of Employee Wellness
There are two ways to assess the cost of wellness in your workplace. The first is the cost of developing and maintaining a wellness program. The second is the cost of not developing and maintaining a wellness program. Although there are costs to either scenario, we prefer to be in the camp that spends a little to enjoy a large return that, in this case, is healthier, engaged employees who are focused more on their jobs and less on the stressors of life.
Associated Costs of a Wellness Program
Wellness programs are almost always free to employees. Employers bear the cost of these programs, with the evolving exception that the more deeply engaged or used a particular benefit is with an employee, the more likely it is that the cost of the benefit shifts to the employee. For example, a wellness program may offer access to legal counsel for writing wills or nonwork-related injuries. Often, the first few calls or counseling sessions are free, but continued legal support will typically bear a cost to the employee.
Wellness programs typically cost between $3 and $7.50 per employee each month―or approximately $36 to $90 per year. These costs fluctuate based on certain factors like the wellness program benefits you select, the average age of your workforce, the number of employees enrolled in your program, where more is better. Wellness programs nowadays often include mobile apps and easy website access so that employees can access their benefits from anywhere at any time.
Associated Costs of Not Having a Wellness Program
Employers within the US paid nearly $880 billion in healthcare benefits for employees and dependents in 2018. However, illness-related lost productivity costs them another $530 billion per year, per a new report from the Integrated Benefits Institute (IBI), a nonprofit health and productivity research organization.
What Is the ROI of a Wellness Program?
When it comes down to it, employee wellness programs help us protect and engage the company's most important investment: team members. Companies who choose to execute wellness programs actively continue to see positive returns.
The Society of Human Resource Management (SHRM) reports that the percentage of employers saying they offer wellness programs to reduce long-term healthcare costs has stayed relatively steady during the past 10 years at around 80%, other objectives are now viewed as equally important by employers, such as:
Improve absenteeism/presenteeism (cited by 79% of respondents)
Attract and retain talent (78%)
Maintain or improve employee morale (76%)
Third-party Wellness Program Partners
As noted earlier, there are many partners within the wellness program industry to both partner with and get ideas for building your own program. If you do choose to shop around for a wellness program vendor, be sure to inquire about the following three areas:
Wellness tracking: That is, how is the wellness vendor measuring, reporting, and standing behind metrics tied to health outcomes? Not only does the vendor need to report to you often as to how your wellness program is impacting your workforce, the data they provide you with needs to be reliable and timely.
Customer reviews: You should utilize the benefit if customer referrals when shopping around. You will not surprise them if you ask for three customer reviews of companies that are about the same size as yours and have executed roughly the same type of benefits and programs you are considering.
Specialty: Some vendors do not offer a comprehensive program that delivers a variety of services, and that can change as an employer's needs evolve. Many top brands do, and those are the ones to stick with.
Bottom Line
The fact is your employee's health is crucial to having a highly productive business. Employers who plan for and execute a wellness program engage with their employees on levels that many other companies miss out on. Our strong counsel is that you find a way to make a wellness program work for your needs, based on what you can sustain over the long term. It doesn't have to be expensive or complicated.
Look for your low-hanging fruit and act on the ideas that you can make successful for your team. With your employees' input and a little oversight from leadership team members who buy into the program, you will be known for actively supporting your employees' overall wellness, which feeds back into building a team for the future.