70 Employee Wellness Program Ideas
Employee or corporate wellness programs are intended to enhance, encourage, and maintain overall health and wellness. These programs can include promoting all aspects of employee health, including proper diet, exercise, stress management, and illness prevention.
Below are 70 program ideas across 10 categories to spark some creativity and ingenuity in your wellness program brainstorming. Many of these ideas can be modified to meet the needs of your workforce, whether remote, in-person, or in the field.
Access to Information and Resources
One of the easiest, cheapest, and most obvious employee wellness steps a business can take is to provide employees with access to health-related information and resources. At the very least, a company should offer its employees information and resources for where to find flu and COVID vaccines, fitness classes, nutritionists, gyms, tools such as GoodRx, and more.
This may look like:
A simple folder in a shared drive
Printed materials published around the workplace with information on wellness initiatives and local resources
An online portal for employees to access everything from their pay stub to their wellness dashboard
A weekly or biweekly e-newsletter or newsletter updating employees on local events, health news, and opportunities
Rewards, Incentive, or Points Program
Rewards programs—if the rewards are in fact valuable to the employees—incentivize goal setting, better habits, employee initiative, and baby steps toward better overall health. Some of these habits can be measured with documentation or apps (see some app suggestions in the following section), and some would rely on the honor system.
Examples of employee behaviors your company could advocate for and reward include:
Smoking cessation
Walking meetings
Taking the stairs instead of the elevator
Parking in a certain lot or distance from the building
Getting seven or more hours of sleep
Drinking eight glasses of water each day
Walking 10,000 steps a day
Mindfulness journaling
Hitting personal fitness or exercise goals
Walking or biking to work
App, Software, or Technology-Based Program
Yes, of course there's an app for that. In fact, there are nearly 100,000 wellness apps available to us. Here are just a few to start with that are business-friendly when it comes to logging, interpreting, and analyzing data for the purposes of employee wellness programs:
Wellable offers a fully integrated and customizable solution for employee wellness. It communicates with wearable devices and offers a variety of solutions for a one-stop-shop that really packs a punch.
Fitbit is a wearable device and top contender for tracking biological data, including heart rate, steps taken, and sleeping patterns. Additionally, Fitbit has launched Fitbit Care, which is a health solution software designed specifically for wearable-based employee wellness programs.
Vantage Fit is another platform designed specifically for employee wellness programs; it offers business owners or human resources teams a portal that includes guidance on contests and challenges, integration with wearable devices, and fitness rewards.
LifeWorks leads with its mental health-geared employee assistance program (EAP), but has expanded to offer a comprehensive suite of self-service and HR-led wellness features, including online counseling for employee legal concerns, financial well-being, relationship and family matters, and more.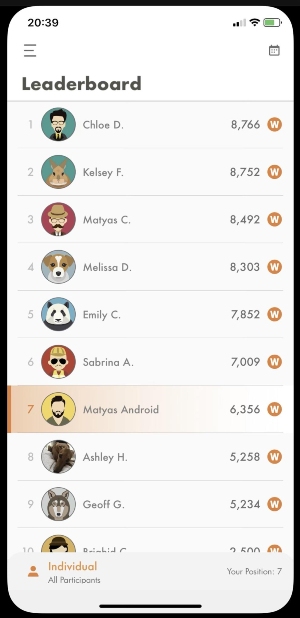 ---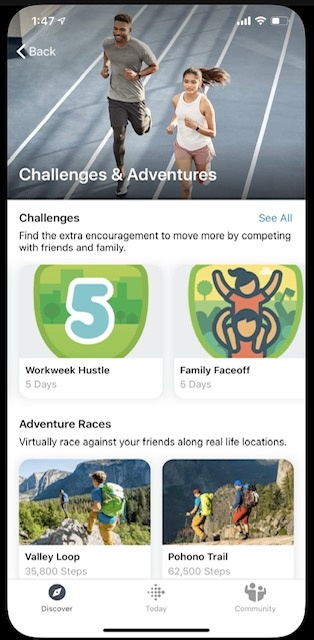 ---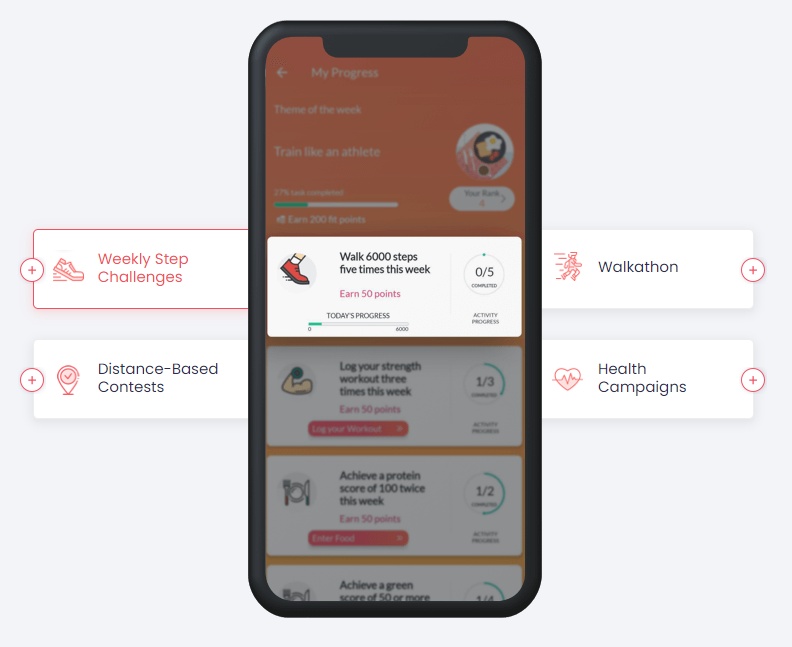 ---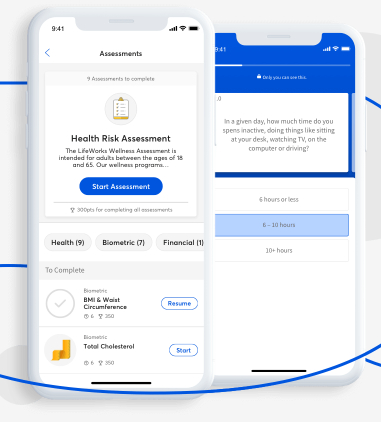 ---
Healthier Snack and Dining Options
A page out of the Cleveland Clinic employee wellness playbook is simply making healthier foods available to your employees. Convenience and affordability are key when it comes to on-site dining, vending, and food retail, so start to shop with a conscience and take employee health into consideration.
Options you should consider include:
Healthy snacks and produce in the vending machines
Cafeteria offerings that contain no trans fat or added sugars
Healthy lunch potlucks where your team brings in nutritious recipes
Food Truck Fridays with a special emphasis on health-conscious vendors that offer smoothies, salads, vegan and vegetarian options, grilled meats, or even Buddha bowls
Wellness Furniture and Supplies
Sometimes our body aches and pains aren't due to aging, but rather to being hunched over our computers all day. Furniture and electronics manufacturers have taken notice, and you can easily provide or recommend furniture and equipment to protect your employees' bones, muscles, and eyes while working from the office or at home.
The following are just a few of the items that can improve employee health: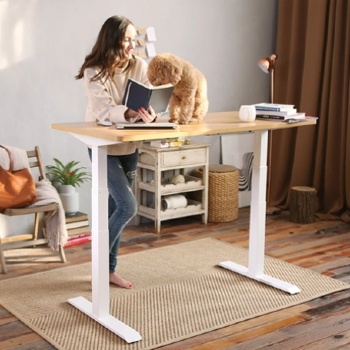 ---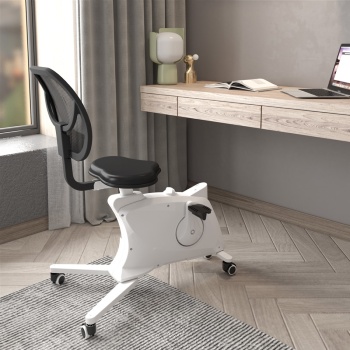 ---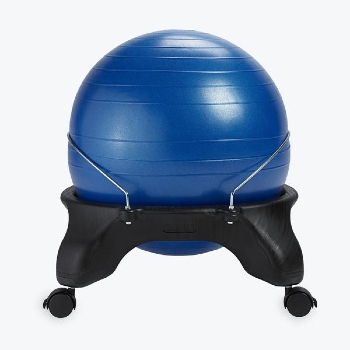 ---
Education, Workshops, and Classes
This category could almost be endless with options to bring in educators and experts or to offer your employees access to online education resources like Udemy, Skillshare, Coursera, or Calm for Business. There are so many options and topics for different types of wellness and different venues for education, workshops, and classes.
Here are just a few to get the ideas churning:
On-site or online cooking and nutrition classes
On-site fitness classes and workshops
Wellness retreats
Stress management
Motivational speaker series
Mindfulness and/or yoga sessions
Personal financial wellness
Seminars or lunch and learns
Pure, Unconditional Relaxation
Sometimes the best thing you can do for your employee's physical and mental well-being is to force some relaxation into the atmosphere. Consider occasionally offering the following excuses for your team to pamper and recharge:
Bring in a masseuse or massage therapist for a day
Send employees out to a spa day
Invest in one massage chairs for the office or break room
Allocate a dedicated space for midday naps (it's a real thing at Google, HuffPost, and Facebook)
Gamified Wellness
Gamification for employee wellness can be easily lifted from online and televised competition programs like The Amazing Race and The Biggest Loser, but can also include fun, game-like sporting events that will not only encourage physical and mental health, but may also bring your team together on the course and in the office.
Ideas for wellness-focused games include:
Fitness challenges
Company or regional sports leagues and teams
Group or team challenges like My Virtual Mission
5K runs and races (for charity or just for fun)
The Color Run running series
Team-work focused obstacles and challenges like Tough Mudder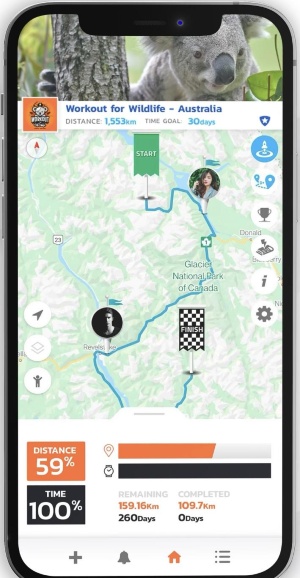 Financial Incentives and Subsidies
By exploring discounted group rates, you can financially incentivize and subsidize some of the costs of wellness for your employees, whether it's the price of a gym membership or a wearable device.
Consider looking into group and company rates for initiatives like:
Discounted or reimbursed gym membership
Subsidized or discounted therapy, counseling, or life coaching
Discounted company membership for ClassPass
Office meal plans with subscriptions like Freshly for Business
Discounted wearable devices with programs like Fitbit Wellness
Reduced health insurance premiums
Free telehealth visits
Matching Health Savings Account (HSA) or Flexible Spending Account (FSA) contributions
PTO and Workday Flexibility
By permitting employees schedule flexibility and generous paid time off (PTO), as well as "wellness time" to spend on whatever they need, you're not only encouraging mental wellness and work-life balance but you're encouraging accountability and mutual trust with your team.
Here are a few ways to give employees some freedom and space:
Summer Fridays
Remote work days
Google's model of dedicating 20% of work time to creative/innovation activities
Flexible vacation policies
Small Gestures, Big Impact
And then there are the little things that seem mundane and pedestrian, but combined can make for a great work/life balance, a nurturing company culture, and loyal, happy, healthy employees.
Here are a few little kindnesses that can improve the mental health of your team members:
For every new hire, gift them a plant to nurture in the workplace
Employee appreciation for work anniversaries, birthdays, major sales or accounts, completed projections, promotions, or anything else
Company-branded swag and gear so that employees feel included
Movie days
Meaningful employee discounts (25% or more)
Employee referral bonuses
Subsidized personal and professional development
Host a Little Free Library for the collaborative exchange of ideas, community, and books
Introduce positive reinforcement and team building, a la Legally Blonde's Snap Cup
Why Offer Wellness Programs
The benefits of offering employee wellness programs are apparent and numerous. They include:
Creating competitive benefits plans and attract top talent
Combating and reducing rising insurance premiums, which also reduces healthcare costs for the company
Improving employee retention and productivity
Improving employee wellness on all dimensions of well-being: physical, emotional, financial, social, occupational, purpose-based, intellectual, and environmental
Employers are getting the message about the importance of employee wellness, increasingly so when it comes to the mental health of their employees. COVID sent mental wellness among American workers spiraling, with Wellable reporting that 88% of employers are investing more in employee mental health programs in 2021.
One trailblazing case study in employee wellness programming is the Cleveland Clinic, which implemented a companywide employee wellness program in 2005.
In the first few years, this program initiated a companywide smoking ban with the support of a tobacco treatment clinic and eliminated on-campus retail of food containing trans fats or added sugars. It also offered the Healthy Choice financial incentive program and a Coordinated Care Program focused on reducing the prevalence of chronic conditions via health assessment tools; courses in nutrition, stress management, and physical activity; fitness center memberships; and access to medical treatment plans.
While this program was a massive undertaking, the Clinic reports saving over $260 million in medical costs over the last 15 years. For a top American hospital to make this kind of investment in employee wellness is a great indicator of the financial and nonfinancial return on investment of investing in employee health.
Bottom Line
A successful wellness program is really only limited by the creativity of its architects. Depending on the size, industry, age, budget, and culture of your company and the corresponding traits of its workforce, the sky's the limit for forward-thinking, employee-focused wellness initiatives.
Establishing a sustainable employee wellness program is much like developing or planning for a new business, product, or service. The process involves many of the same moving parts: market research and talking to employees, determining potential return on investment, gaining buy-in, developing and launching a program, rolling it out, providing support and resources along the way, and measuring program impact.
Take a look at your team, determine their wants, needs, and values, and develop an employee wellness program to bring out the very best in your personnel.