An Employee Assistance Program (EAP) is a confidential workplace service that employers pay for and is free to employees. An EAP is commonly the most overlooked, yet valuable, benefits offered by organizations large and small. Counseling services provided by an EAP help employees manage life-stressors of all kinds. An EAP can help employees stay focused on their duties at the workplace, keep productivity and performance high, and genuinely improve the employee's well-being in the process.
COVID-19 and EAP: What Employers Need to Know
COVID-19 has impacted every workplace in the United States, employers who are looking for ways to both stay engaged with, and better support their employees, have turned to an EAP. We want to ensure that you have the resources you need to support your team members (also note that each of these resources is commonly offered within EAP benefit services).
A great additional resource to learn more about how an EAP is helping customers manage the COVID-19 crisis is the International Employee Assistance Professionals Association (EAPA). There is a ton of great information, which is directed at EAP providers, but business owners and supervisors can also get a lot of useful information from this resource.
The Journal of Employee Assistance offers additional insights on how COVID-19 has impacted an EAP, how it is managed, and how employers utilize it. It also helps employees get what they need the most from their EAP.
Benefits Pro offers a number of Q&As for employers relating to legal questions about managing employees and the COVID-19 crisis, as it has impacted the workplace.
There are state-by-state COVID-19 hotlines that can be useful resources for employees. Most EAPs offer extended resources like this hotline, to help employers cope with COVID-19 related challenges.
The Centers for Disease Control and Prevention (CDC) has two great resources. The first is designed to, in general, guide employers through the COVID-19 crisis. The second resource is focused on interacting with employees and is called the "Share Facts About COVID-19" brochure that employers can share with their team members.
How EAPs Work (Plus A Sample EAP Policy)
An EAP provides outside counselors, resources, and referrals to assist employees and their family members. Any EAP benefits received by employees or family members remain confidential. This means that while the employer pays for the service, they have no insight into an employee's specific use of the service.
Although their offerings are broad, most EAP services either directly or indirectly address mental health, stress, depression, substance abuse, financial concerns, family issues, well-being, and legal matters. EAP services staff professionals who can initially assist customers and who also know how best to refer to customers to other professionals for longer-term support.
Employers do not get to know who is utilizing the service, what the reasons are for, or how often employees call. Due to the Health Insurance Portability and Accountability Act (or HIPPA) regulations (which we address later), there is complete confidentiality between the third-party EAP provider and the employee.
All EAPs provide a predetermined number of counseling referral sessions, typically one to three, at no cost to the employee to fully assess the issue before recommending a resource, therapist, or service to the employee. Most EAPs do not offer long-term counseling but can help direct the employee toward services that are designed to be long term solutions.
Here is a sample EAP policy for your employee handbook: Word or PDF
Types of Services Provided by EAPs
Normally, what happens when you offer an EAP is that an employee who feels the need can call the EAP toll-free phone number (or can visit the EAP website) to get immediate help from a professional counselor on topics like:
Workplace personality conflicts: Advice and suggestions on how to work with a difficult manager or co-workers.
Drug addiction: Advice on how to deal with the employee's addiction, or how to deal with a family member's addiction, including teen drug use prevention.
Mental health issues: Depression, anxiety, anger management, or other needs an employee or their family members may be dealing with.
Health and caregiving issues: How best to manage return to work issues after a worker's comp claim, or how to manage a disability or medical issue at work, or how to obtain help for an ill or elderly loved one.
Legal and family advice: Marriage counseling, divorce, or child custody issues.
Financial counseling: How to avoid bankruptcy, or how to pay down credit card debt, or create a budget.
Grief assistance: Support for employees who have lost a loved one as well as for employees experiencing the loss of a co-worker or a significant event such as a shooting at work.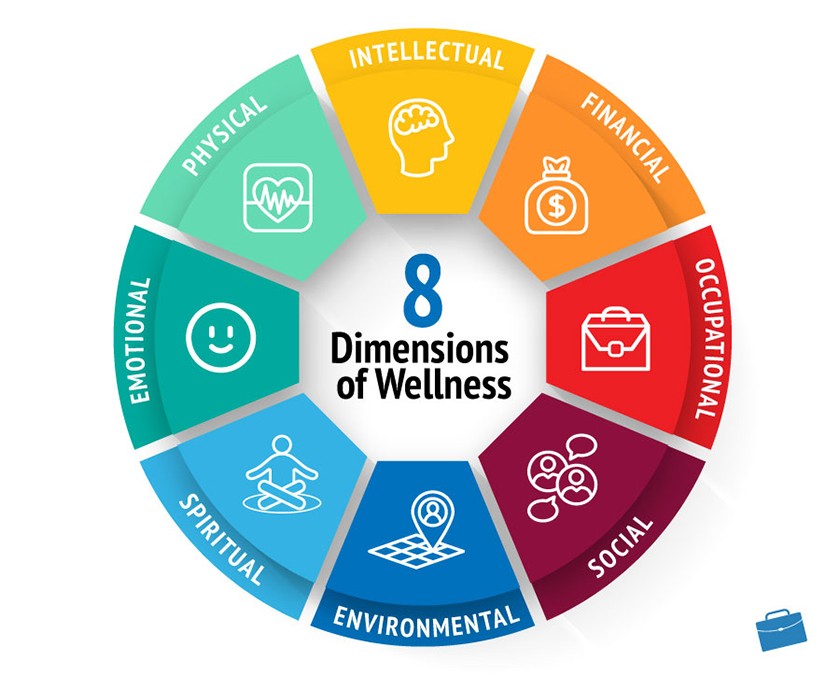 Left untreated in the workplace, issues like anxiety, depression, family problems or drug abuse translate into poor performance, missed work, poor employee retention, inconsistent customer service and even increased workplace injuries that may cost your organization in terms of disability and workers' compensation.
Understanding The Trends Behind EAPs
First, note that EAPs have been around for more than 50 years and what was considered progressive back in the 1980s, is no longer. If you have around five or more employees than you should be looking into an EAP benefit. Presently, 77% of US employers offer an EAP to their employees.
The more detailed breakdown, of the percentage of employers who have EAPs, means that over 97% of companies with more than 5,000 employees have EAPs. 80% of companies with 1,001-5,000 employees offer EAPs to their team and 75% of companies with 251-1,000 employees also have EAPs.
The trends on EAPs continue to show that more employers are offering this service to their employees (both within the US and globally). Although this trend is increasing in momentum, smaller US businesses with 25 or fewer employees are less likely to offer an EAP. This is due to smaller employers, without an HR department, are not aware of EAP services as a benefit offering, or don't know how to set one up. Overall, the US has the largest market for EAPs in the world.
Types of EAP Referrals
Once an EAP service is in place, employees can independently begin using the company's EAP services in a variety of ways. The most common ways of accessing EAP resources are noted below.
Self-referral /Independent Search
Employees or family members contact the EAP directly either via a phone call or the EAPs website.
Informal referral
A co-worker, friend, or family member suggests the EAP to the employee and offers guidance (or contact information) on how to connect with the EAP.
Formal referral
Based on observation, a supervisor, manager, or HR professional recommends the EAP service to an employee. At times, referrals are connected to performance evaluations, performance in general, a progressive disciplinary process, or other legal considerations set forth by the employer.
EAP Benefit Requirements
A full-service EAP is designed to give employees the help they need to resolve all kinds of issues, so they can remain on-the-job and productive. A comprehensive program should provide the employer and its employees with a set of extensive, integrated EAP services that meet organizational needs (which includes the employer, their employees, and dependents).
Regardless of the vendor model your company utilizes, there are commonly agreed to requirements that all EAPs have baked within their program. The Employee Assistance Professionals Association (EAPA) guidelines state that all EAPs must have written policies which address consistency in service and program offerings, customer confidentiality (including anonymity from the employer when employees are self-seeking services), a sufficient support staff of trained employee assistance professionals who are available to support customer's needs.
Written EAP policies are helpful for two things. First, it shows your employees what services are offered so they can be taken advantage of the program. Second, it assists employers in remaining consistent with how they permit and administer the EAP benefits to their employees. Your EAP policy should not be confusing for employees, but instead plainly written so everyone can understand what the benefit consists of. We agree with the Society for Human Resources Management's (SHRM) position on what the EAPA requires all EAP programs to have.
EAPA standards also include the following:
Standard crisis intervention services are available 24 hours a day, seven days a week.
EAP expertise and procedures for determining when and how to refer employees to EAP services.
Training for the employer's leaders and supervisors so those supervisors learn to recognize issues and can intervene by referring employees to their EAP.
The EAP must staff professionals who maintain professional competence and knowledge.
The ability to meet changing needs by adding services that are inquired about in customer surveys and industry trends.
Other components of a comprehensive EAP program include:
Multiple communication methods of service delivery (that is, phone counseling should not be the only form of service available).
Responsive customer service and account management.
Legal and regulatory compliance support.
Expert-driven policy development in templates that employers can manipulate and word-smith with ease.
Employee-focused communication and training.
Comprehensive websites and promotional materials customized to multiple languages and cultures.
Customized data reporting on industry trends, etc.
Quality local services (to the large majority of the company's employees) that are sensitive to language, culture, faith, particularly during emergencies, when unique guidance and assistance may be required.
Quality of services and ease of access are prioritized over the cost of the program.
Website and online materials are provided in multiple languages and are able to relate to EAP customers in those languages (using common phrases, and plain word use for ease of understanding).
How EAPs Crossover Into ERISA and COBRA Regulations
EAPs that offer medical benefits such as direct counseling and treatment, rather than just referrals for counseling and treatment, are regulated under the Employee Retirement Income Security Act (ERISA) and are subject to COBRA regulations. If the EAP does not provide services directly but only provides referrals and helps employees obtain those services, it is not considered a group health plan and is not subject to COBRA regulations.
EAPs And The Health Insurance Portability and Accountability Act (HIPAA)
HIPPA privacy rule establishes national standards to protect an individual's medical records and other personal health information. Substance abuse treatment programs that are subject to HIPAA must comply with the privacy rule.
The HIPPA rule applies to all health plans and health care providers that process confidential transactions electronically. The rule requires appropriate safeguards to protect the privacy of personal health information and sets limits and conditions on the uses and disclosures that may be made of such information without patient authorization. The rule also gives patients' rights over their own health information, including rights to examine and obtain a copy of their health records and to request corrections.
EAPs And The Americans with Disabilities Act
Employers, at times, have mandated employees to undergo services that EAP benefits provide, mandatory EAP referrals from employers should be fully understood before action. Mandatory referrals may certainly be justified in situations involving significantly impacted work performance, due to substance abuse, threats of violence, or suicide. SHRM reports that recent case law has shown that formal EAP referrals have created legal burdens on employers under the Americans with Disabilities Act (ADA).
Specifically, plaintiffs' attorneys have argued that the employer making the referral to the EAP did indeed perceive that its client had a disability (whether it was accurate or not). Note that these types of interpretations, temporary or not, or accurate or not, could become legally problematic should the employer then decide to take adverse action against the employee.
Common EAP Delivery Models
When it comes to the business of selecting an EAP, employers have a number of options available to them. Employers can choose to select an option that retains or provides the entire program in-house. Likewise, employers can outsource every aspect of the service to a third-party of their choosing. These are the most common EAP delivery models:
Fixed-fee Contracts
Employers will sign a service agreement for various services such as counseling, professional referrals, and supervisory training. Fees for this type of service is based on the number of employees, regardless of their actual EAP use. This is one of the most common delivery models.
Fee-for-service Contracts
Employers contract directly with an EAP provider. In this case, much of the time the employer pays for only what is used for the service.
Management-sponsored EAPs
These programs tend to be mostly or all in-house programs. The employer hires an expert, or a team, in EAP delivery. This model is commonly utilized by very large organizations.
Consortia
In this model, small businesses join together to contract for third-party EAP services, lowering the cost per employee, for each participating business. This model tends to be fixed-fee which means all services within a standard EAP are offered. This is also helpful as not all of the companies within an average consortium want the same services. (Note that there does not need to be any commonalities between employers in this group for consortia to be created).
Member Assistance Programs
This service model is generally provided by unions and member assistance programs (MAPs).
Basic services are typically outlined in this benefit and referrals are offered to customers who need longer-term care. Typically, you need to be a member of the union that is sponsoring the benefit or, as the name suggests, the MAP.
Mixed-model Programs
These programs are used by employers, and unions, with multiple worksites that have different needs and resources and who may vary largely from location to location by way of personnel size, needs of employees who utilize the EAP services, etc.

Cost to Offer an EAP to Your Employees
The cost of offering an EAP benefit varies fairly significantly. As with most employee benefit options out there, there are standard and "Cadillac" options. Generally speaking, an EAP benefit should cost you about $12-50 a year, per employee, although the smaller a business is the more they tend to pay, per employee.
Business Insurance that tracks costs of benefits in the workplace, also notes that this range of EAP costs represents less than one-third of 1% of the average employers' annual per-employee spending on health benefits (or insurance).
Typically, larger employers pay a lower per employee rate than smaller companies as you can see in this chart below, based on EAP rates in Washington, D.C.
 EAP Average Cost by Employer Size
Size of Employer

Average EAP Cost
(Per employee per year)

1-25 Employees

$50

25-100 Employees

$36.70

101-250 Employees

$32.70
Free EAP Services
In addition, there are some free resources out there that offer free EAP services. We recommend that you exercise caution with these options, as you sort of get what you pay for in this arena. For example, free EAP counseling might be offered by your local college's counseling education master's or doctorate program, but you'll likely get graduate students as counselors. They may not have a lot of experience dealing with more serious issues like drug addiction.
Free EAP resources are often met with more criticism than promotion from customers (employees). We have found it to be a better practice to find a reasonable cost EAP service that is right for your organization and build it out over time.
Finding an EAP That is Right for Your Team
Locating the EAP provider that is right for you can be a little daunting, as there are many options to choose from. Shortlister, is a benefits consulting firm, who provides a list of the top 20 EAP providers in the United States.
Another trusted resource that we are confident about is SHRM's EAP vendor directory which lists a number of EAP providers that have a solid background in services and products.
Also, note that most professional employer organizations (PEO's) offer EAP services in their programs as well. This is a larger endeavor of course if you are not presently partnered with a PEO, but we wanted to include this option as well in case PEOs are of interest to you. If this is the case, we can refer you to one vendor that we know that offers a solid EAP service through its PEO program. ADP Totalsource is an IRS certified PEO who offers all of the regular benefits that PEOs do, with a strong EAP platform for employees to engage with.
Finally, the International EAP Association, EAPA, which is a trade organization for EAP providers, can also connect you to a local EA P provider if you contact them directly. Their number is 703-387-1000.
Also, note that not in all cases is it the best decision to purchase directly from an EAP provider. The option of working with an HR/benefits/payroll software or service company that provides an EAP as part of a larger benefits program is also an option that others have found success in.
How Employers Assess Value of EAPs
The Employee Assistance Trade Association (EASNA), which is the trade organization for EAPs, suggests that for every dollar employers spend on an EAP, the Return on investment (ROI) is $3, making an EAP a wise investment for all businesses, small and large alike.
Some employers wait to provide an EAP to their employees until a major event such as a workplace death, a business buy-out, or even a weather-related disaster such as a flood or tornado. Although we understand that an EAP may not be at the top of the list of business tasks, we highly encourage decision-makers to act on EAPs for the betterment of their team members. It is often the common stressors of life that drive employees to EAP services, and not always a large event such as a natural disaster or workplace death.
Many employers are more proactive and realize that personal issues can seep into and negatively impact someone's productivity at work as well as their quality of life. In fact, EASNA reports that one in four adults has an untreated mental disorder, while one in eight may have an addiction problem. These silent and often unnoticed issues can impact productivity, team unity, and overall well-being of the employee and those he or she works around. Offering an EAP benefit proactively mitigates many of these issues from affecting employee productivity and can also reduce turnover, which costs businesses thousands of dollars every year.
Employee FAQs After You Offer an EAP
Offering an EAP isn't going to do much good for you or your employees unless you explain how it works. You'll need to provide training to educate them on what an EAP program is, how it works, and how they can access services on their own.
The biggest fear employees might have is a concern that somehow you will know what they talk to the counselor about, or that they will lose their job if you somehow find out they have a mental health or addiction problem.
Employees may have many questions once you launch your EAP. It may take several reassurances to convince them to trust the EAP program. Here are some common questions they may have and sample responses.
QUESTION: Is this EAP benefit confidential?
ANSWER: Yes. No employee-specific information is shared with the employer at any time.
QUESTION: How do I know it's confidential?
ANSWER: Counselors are required to maintain confidentiality. The law prohibits our third-party vendor from disclosing personal information of any kind relating to any service provided.
QUESTION: Do I have to pay anything for this benefit?
ANSWER: No, the entire EAP counseling and referrals service is free to all employees. Note that services received after the EAP referral may incur costs.
QUESTION: Will the EAP service report issues to you [employer], like drug addiction?
ANSWER: Yes, in aggregate only. They will not share names, only parts of the service utilized so the employer can gauge whether or not to pay more for advanced services in one area or another. At no time does the employer know who has utilized the EAP service, or home many times any one employee has done so.
QUESTION: If my manager recommends EAP services, do I have to use it?
ANSWER: No, but since managers don't have a counseling background, they might encourage you to seek the help of an expert. Also note that if performance issues or discipline is part of the supervisory referral process, then your employer can require you to seek EAP services or services outside of your EAP in order to retain your position. Once again though, at no time will the employer know outcomes, discussions with providers, or type of treatment received.
QUESTION: How do I contact the EAP?
ANSWER: Provide the EAP contact phone number AND website. Many EAPs have business cards that should be displayed throughout the workplace and available through HR.
The smallest employers may have trouble convincing employees that the EAP is confidential. That's because the employer will typically get a report from the EAP showing demographic data such as the number of employees seeking services, what kinds of services they seek (financial, legal, mental health), what state they're in, and the job level of employees seeking services (staff, manager, executive).
At a large employer, this data concern isn't a problem, as there is safety, or anonymity, in numbers. EAPs are best utilized when trust is high between leadership and the employees throughout the organization.
Bottom Line
An EAP is a super benefit program that pays for itself by keeping employee wellness in check. Note that it is also one of the most underused benefits in organizations. Overall, EAPs can assist employees in just about every area of their lives and may save you money in reduced workers comp and in turnover.
EAPs are a benefit many employees may appreciate, but may never think to ask for if you do not offer it first. When you offer your team an EAP benefit, make sure you take the time to explain its confidentiality and its benefits to your employees so they are encouraged to utilize all aspects of the program.