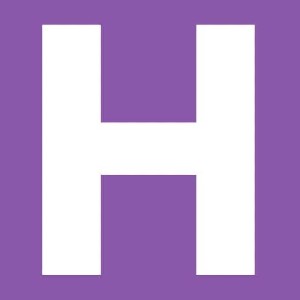 Homebase is an all-in-one employee scheduling, time tracking, and HR solution for small businesses. It offers labor forecasting, time off requests and restrictions, break and overtime tracking, a time clock, and an online scheduler. What differentiates it from other providers is its free unlimited scheduling plan for businesses with a single location and its HR/hiring tools such as job recruiting and applicant screening.
What We Recommend Homebase For
Homebase ranked the highest in our free employee scheduling software guide and earned a spot in our best employee scheduling software guide. It has a comprehensive set of scheduling and time tracking features that small business owners find convenient and affordable. Employers can build their workers' schedules in just a few clicks, and share them with the team within minutes using the Homebase mobile app. It also notifies your workers of their upcoming shifts, and you can manage shift trades immediately to ensure smooth business operations.
In short, Homebase is best for:
Growing businesses with one physical location that employ hourly workers: Homebase is free for businesses that have one physical location. No matter how many employees you hire, you won't be charged additional fees if they all work in the same location. In addition, you get time tracking, team messaging, and applicant tracking features.
Managers and owners of brick-and-mortar businesses and restaurants: Homebase has a mobile app that allows owners to monitor staff hours and communicate with teams in real time. It also helps users reduce scheduling errors and gather payroll data.
Companies in need of time-keeping and HR tools for employees who work in the field: Homebase's time and attendance software comes with a GPS locator, so you always know where employees are clocking in. You can also perform HR functions like job board posting, applicant tracking, performance management, labor cost budgeting, onboarding, and labor law research using Homebase.
When Homebase Would Not Be a Good Fit
Budget-conscious businesses with multiple locations throughout the US: Homebase is free only for businesses with one location, so if it's two or more, then you have to purchase its paid plans that range from $19.95 to $ 99.95 per location, per month. If you don't want to pay more to schedule or track your employees' work hours in more than one location, we recommend you check out some of our recommended free employee scheduling software options.
Homebase Overview
PROS

CONS

Easy to set up and navigate
One location, one administrator for the free version
Can handle an unlimited number of employees
Mobile app glitches
Job posts, applicant tracking, and employee scheduling are included in the free option
PIN with implementation does not always work
Homebase Pricing and Features
Homebase's Basic Plan is free for users operating in a single location. It has three paid plans—Essentials, Plus, and All-in-One—for businesses with more than one location. All plans have scheduling, time, and attendance functions, including job posting and applicant tracking features for unlimited employees.
Basic

Essentials

Plus

All-in-One

Pricing
($/Month/Location)




$0

$19.95

$49.95

$99.95

Number of Location

1

More than one location

Time Tracking

✔

✔

✔

✔

Scheduling and Availability

✔

✔

✔

✔

Messaging

✔

✔

✔

✔

Hiring

✔

✔

✔

✔

Health and Safety

✔

✔

✔

✔

Remote Working/Fieldwork

N/A

✔

✔

✔

Productivity and Communication

N/A

✔

✔

✔

Budgeting and Labor Cost

N/A

N/A

✔

✔

API Access

N/A

N/A

N/A

✔

Support and Integration

✔

✔

✔

✔

Job Posting Boost
($/Post)




Starts at $79

Onboarding and Document Storage
($/Month/Location)




$49

Included

HR Pro Advisors and Resources
($/Month)




$99

Included
*Lump sum billing
Homebase has additional services like job posting boosts at $79 per post and HR Pro Advisors plus resources at $99 per month. If you sign up for the premium All-in-One plan, both HR Pro Advisors and API integration access are included.
Homebase is designed to help employers hire the right staff, manage their schedules, and track their performances. Here are some of its top-notch features.
Scheduling
Homebase enables you to create schedules and avoid overtime using its templates. It makes it easy to see your team's availability, preferences, and time-off. You can also fill in gaps on the schedule as it helps you manage open shifts, shift trades, and shift covers. The up-to-date schedule can then be automatically shared with the team. Features include:
Advanced and auto-scheduling
Labor forecasts
Online schedule builder
Open shifts, shift trades, and covers
Sales forecasts and labor targets
Time Tracking and Attendance
Along with scheduling, Homebase also monitors your employees' clock-in/out times, including overtime worked and breaks. For companies with workers in the field, the GPS locator will let you know when and where your employees clocked in/out. Its time clock is accessible using any gadget, and you can easily download your time sheets for payroll processing. If you want to gauge how effective your scheduling process is, the actual versus scheduled hours feature will be helpful; you can also see your labor costs versus your sales.
Time tracking features include:
Availability approvals
Customized break and overtime settings
GPS locations and photos
Overtime alert
Paid time off (PTO) policies
Prepare time sheets for payroll
Prevent early clock-ins
Time clock
Time-off requests and restrictions
Track breaks and overtime
Team Communication
Aside from sending up-to-date schedules to your team through text or email, you can also give notifications and send attachments using Homebase's free mobile app. Business owners can also give automated reminders for schedules and shifts, confirm schedules and messages, add personal instructions or notes to employees, and share daily reports to your managing team.
Team communication features include:
Automated reminders and texts to staff
Built-in messenger
Employee shift feedback and personal notes with shifts
See when employees view your schedules and messages
Manager logs
Hiring
Homebase can help you recruit the best talent in the hiring market by promoting your job openings on Craigslist, Indeed, and ZipRecruiter. You can even add applicant screener questions to job posts and once you hire them, it allows your new employee to electronically sign your new hire documents and securely store staff forms.
Hiring features include:
Reach a larger or more targeted pool of applicants by promoting your job openings on Craigslist, Indeed, and ZipRecruiter among others
Add applicant screener questions to job posts
E-sign employee paperwork and securely store staff forms
HR, Team Management, and Reporting
Homebase provides free employee accounts and mobile app access. It supports multiple role types and wage rates, updates your employee profiles, helps create an employee handbook, and tracks your employees' performance. Also, it allows you to handle time sheets, payroll reports, and message logs. It updates you with any labor law changes at both state and federal levels and syncs your break time and overtime settings as required by the state.
HR, team management and reporting features include:
Free employee accounts and mobile app access
Multiple role types and wage rates
One place to post jobs and track applicants
Staff performance tracking
Team roster and profiles
Complete time sheet edit history
Historical time sheets and reports
Message logs
Schedule compliance alerts
Set standard breaks and overtime for your state
Basic and advanced labor cost reports
Employee performance reports
Customer Support and Integrations
Homebase has a team of reliable customer support representatives and you can reach them via email, phone, or chat on weekdays from 9:30 a.m. to 7 p.m. Central time. There are also help guides and video tutorials that are available on the website. For those subscribed to the All-in-One plan, HR Pro Advisors are available to answer your HR questions.
Homebase also syncs seamlessly with leading POS, payroll, business tools, and job boards.
POS integrations: Upserve, Toast, Vend, Square, Shopify, and more
Payroll integrations: Gusto, ADP, Paychex, Rippling, Intuit QuickBooks, and more
Business tools integrations: Restaurant365, Ctuit, Bevspot, and Shopventory
Job boards: ZipRecruiter, Indeed, Craigslist, Glassdoor, Facebook, and more
Homebase Ease of Use
Easy to set up and use
Mobile app makes team communication easy
Intuitive user interface
Knowledgeable HR experts
Robust scheduling features are available in the mobile app
Responsive customer service
Homebase is very easy to set up and use. It has a very intuitive user interface that you can get accustomed to easily while you use its work schedule builder tools or time tracking features. Employers and employees receive real-time updates and notifications on schedules and other important information. Homebase has a team of support representatives that you can access via phone, chat, or email.
Top Homebase Alternatives
| | | |
| --- | --- | --- |
| Best for: Restaurants that operate in multiple locations with complex employee shifts | Best for: Multi-location and global entities that share employees in multiple sites | Best for: Businesses with multiple locations and follows strict labor laws |
| Monthly fee from: $0 to $76.99+ per location | Monthly fee from: $0 to $4.50+ per user | Monthly fee from: $0 to $39.99+ per location |
What Users Think About Homebase
Most Homebase users left positive reviews and pointed out that setting it up is easy. Others find its user interface intuitive and schedule builder easy to navigate. Its robust scheduling and time tracking feature impressed users as well. There was also mention of the service's responsive customer support.
When reading through user reviews, I noticed some of these trends:
| Users Like | Users Don't Like |
| --- | --- |
| No set-up or hidden fees | Mobile app glitches |
| Caters to an unlimited number of employees | Only one location and administrator for the free version |
| Hiring tools are included in the Basic plan | Reported integration issues |
Bottom Line
Homebase is an affordable and reliable employee scheduling and time tracking platform that many small businesses find useful. Its hiring and HR features help separate it from competitors, and its free plan makes it easy for businesses to try, risk-free.
Sign up to use Homebase for free today.