Free employee scheduling software offers web-based and mobile options you can use to build and publish work schedules for your staff so you no longer have to maintain and print spreadsheets. Most offer time tracking, leave management, and communication tools with features like schedule confirmations, shift swapping, and the option for team members to access the software from anywhere at any time—all at no cost.
The three best free employee scheduling software for 2020 are:
Homebase: Restaurants and retail stores that need unlimited free scheduling and timekeeping for one location
OpenSimSim: Multi-location hospitality businesses that assign shifts based on position titles
Tick: Project-based businesses that schedule workers against client or business deliverables
How We Evaluated Free Employee Scheduling Software
We researched free, easy-to-use, top-rated, cloud-based employee scheduling software that meets small business needs.
We evaluated each software based on the price (each tool below offers a truly free plan).
Ease of use (we only considered top-rated tools that both employers and employees find intuitive).
Scheduling tools (including shift scheduling, scheduling based on roles, and project scheduling).
Communication features (options beyond email and text, mobile app, and more).
Interface options (such as being able to share data with your payroll system or accounting software).
Homebase: Best Overall Free Scheduling Software

Homebase is the best overall free scheduling software. It allows you to use its software for an unlimited number of employees as long as they work in a single location. That makes it best for small to medium size businesses such as retail stores, restaurants, or manufacturing businesses as it provides security, timekeeping, and most of the basic features other scheduling software offers.
Basic

Essential

Plus

Price per Location

Free

$19.95/site, per month

$49.95/site, per month

Number of Employees

Unlimited

Unlimited

Unlimited

Number of Locations

1

Unlimited

Unlimited

Scheduling and Timekeeping

✔

✔

✔

Hiring

✔

✔

✔

Reports

Basic

Basic

Advanced

Integrations

✔

✔

✔

Customizations

✔

✔

Last Updated on 05/09/2020
If you need big-company features like forecasting and API, Homebase also offers an Enterprise plan. However, you'll need to contact them for a custom quote.
Homebase Pricing
Free services: A basic plan that's free for one location with an unlimited number of users (also great for restaurant or food service due to shift scheduling flexibility).
Paid services: If you have more than one work location, upgrading costs between $19.95-$49.95 per month per work site, which is good for brick and mortar businesses. The primary justification for costs is that users receive advanced reporting features and customizations.
Per employee pricing: Unlimited headcount
Homebase Features
Ease of scheduling updates: Homebase offers a drag-and-drop scheduling tool that makes it easy to resize shifts. It looks and feels much like a Google calendar.
Shift or tiered scheduling: Homebase also provides tools that let managers and employees communicate through shift changes.
Scheduling confirmation: When you publish or update a schedule, employees can acknowledgment once they've viewed it and confirm.
Ease of Implementation and Use
Creation and account set-up: Homebase is designed for non-techies. Product videos make it easy for managers and employees to learn the software.
Mobile app use: The mobile app allows your employees to view their schedules, request time off, and see reminders. Employees can also trade shifts.
Interfaces: Interfaces to many payroll platforms. Homebase is designed for restaurants and retail and has POS integrations to software like Square and Lightspeed.
Customer Service: Customer service is available 24/7 via email or Monday-Friday 9 a.m.-7 p.m. by phone. Provides helpful instructions for doing basic functions online.
What Homebase Is Missing
Limited scope with free plan: Its free software is limited to one business location, but there's nothing missing in terms of functionality.
OpenSimSim: Best for Multi-Location Scheduling of Hourly Workers
Unlike Homebase, OpenSimSim is free scheduling software that doesn't have caps on the number of employees or physical locations you can have. Since its platform is based on positions, you must indicate the position each employee has before you can create a shift or other detailed information. One advantage it has over Homebase is that the free version supports multiple locations with automated scheduling, time tracking, and employee communication included.
OpenSimSim Pricing Table
| | Free | Premium |
| --- | --- | --- |
| Price | $0 | $2/month per user |
| Scheduling | ✔ | ✔ |
| Team Messaging | ✔ | ✔ |
| Time and Attendance (Including GPS Time Clock) | | ✔ |
| Payroll Data Export | | ✔ |
The Premium plan is the one you'll need if you want time clock features. Otherwise, for no cost, you can have unrestricted access to scheduling tools, mobile apps, and instant messaging.
OpenSimSim Pricing
Free services: Pricing allows for a fair number of services, including robust scheduling tools.
Paid services: The premium plan costs $39.99 per month, per location.
OpenSimSim Features
Ease of scheduling updates: Provides robust scheduling that can be done via mobile app for both managers to oversee and employees to view.
Shift or tiered scheduling: Shift scheduling is made easy, again, through its mobile app, so changes can be made on the move.
Open shift scheduling: Like Homebase, it also lets you message employees about upcoming business needs.
Scheduling confirmation: Employees can respond back timely with change requests or confirmation that scheduling changes have been received.
Ease of Implementation and Use
Creation and account setup: Once you sign up for an account, you input on-screen data. You can drag and drop shifts and make copies of them to help build and publish your first schedule within minutes.
Mobile app use: The mobile app works for iOS and Android, and includes shift reminders and in-app messaging to ensure your employees are in the loop with schedule changes.
Interfaces: Reports and data exports via CSV file format are only available with the Premium package. There are no pre-built interfaces or API.
Customer Service: OpenSimSim provides unlimited 24/7 customer support via online chat regardless of which plan you use; free account holders get the same level of support as paid subscribers.
What OpenSimSim Is Missing
Limited scope with free plan: OpenSimSim requires you to upgrade to a paid plan if you want to track employees time worked (which comes free with Homebase).
More employee information: Although all employee data can be included in this software, users have reported that quick assess employee data needs to include phone numbers, as an example, for workers who need to cover a shift.
Tick: Best for Businesses That Manage Project Schedules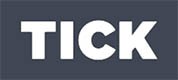 We included Tick in our best scheduling software roundup because it's great for businesses that schedule their employees against project deliverables, including small manufacturing firms or software companies. Tick's platform is most appropriate where the employee scheduling challenge is more about work being completed within a given timeframe, rather than the actual start and end time of each shift.
Tick Pricing Table
Plan

Monthly Pricing
($/Month)

Recurring Projects

1 Project

$0

10 Projects

$19

30 Projects

$49

✔

60 Projects

$79

✔

Unlimited Projects

$149

✔

Last Updated on 05/09/2020
Tick Pricing
Free services: Tick provides free time tracking that lets you schedule work, but it's free for just one project.
Paid services: Additional projects cost from $19 to $149 a month based on how many projects you need to manage. Starting with the $49 per month plan, you can set up recurring projects.
Per employee pricing: Emphasis is placed on charging per project than per employee.
Tick Features
Ease of scheduling updates: Tick allows you to assign team members to projects, track time, and get instant budget feedback by tracking labor costs.
Shift or tiered scheduling: Again, the shift tracking is focused on the life of a project. Timers run in the background keeping track of what your employee is working on throughout the day.
Open shift scheduling: The system allows you to track which employees are assigned to which project.
Scheduling confirmation: Employees can issue quick responses that they have received manager notifications.
Ease of Implementation and Use
Creation and account setup: Setup is straightforward, however if you want to link to project management tools there are some important connectivity steps required.
Mobile app use: Tick utilizes a mobile app for iOS and Android, including tools that can help employees schedule their work using an Apple watch.
Interfaces: Tick can be used to interface with the likes of Basecamp, Trello and Asana for your project management. You can track time worked against project deliverables.
Customer Service: Tick provides customer support via Twitter. You can also email representatives for support, Monday-Friday 9 a.m. to 5 p.m. Eastern time.
What Tick Is Missing
Limited scope with free plan: Tick does not manage schedules in the format that would work best for a restaurant or retail store where shifts and shift swaps are common.
A lot of detail: Some users have reported that although there is the ability to break large projects into small, more detailed segments, sub-projects or tasks, it can at times provide a lot of data that is not commonly needed "at a glance."
Alternatives to Free Employee Scheduling Software
Bottom Line
Employee scheduling software helps you provide work schedules for your staff and ensures that you've got coverage during peak business hours and between multiple projects. Free cloud-based scheduling software often has communication and messaging tools as well to let employees shift trade and stay in touch. Consider the size of your business, number of employees, and other factors that affect your scheduling needs to determine which one tool is right for you.