Free employee scheduling software streamlines your work scheduling activities; you no longer have to maintain and print spreadsheets. Instead, free cloud-based software offers web-based and mobile options to build and publish work schedules for your staff. Most offer time tracking, leave management, and communication tools—with features like schedule confirmations and shift swapping.
Free Employee Scheduling Software
| Free Employee Scheduling Software | Best For |
| --- | --- |
| | (Best Overall) Businesses under 75 employees that want top-notch scheduling tools free. |
| | Restaurants and retail stores that need unlimited free scheduling and timekeeping for one location. |
| | Multilocation hospitality businesses that assign shifts based on position titles. |
| | Solopreneurs that want one free account to manage their schedule and appointments with notes. |
| | Project-based businesses that schedule workers against client or business deliverables. |
| | Businesses that want to sync schedules with a free web and mobile time clock. |
Which Employee Scheduling Software Is Best For You?
How We Evaluated Free Employee Scheduling Software
We researched easy-to-use, top-rated cloud-based employee scheduling software that meet robust small business needs like shift scheduling for restaurants and messaging with field staff. Several of these scheduling tools provide free time keeping as well; that prevents you from having to invest time implementing or learning to use more than one tool.
We evaluated scheduling software based on the:
Price: Each of the scheduling software tools below offer a truly free plan. Most have low-cost upgrades as your business grows and you need your software to do more.
Ease of use: To ensure the software is easy to implement and use, we looked only at top-rated tools that both employers and employees find intuitive.
Scheduling tools: Some of these manage shift scheduling, others manage scheduling based on roles, and some offer project scheduling to manage employee workloads.
Time & attendance: Many of the free tools offer time and attendance tracking as well; some make these tools free while others require you to upgrade to a paid plan.
Communication features: Many of these tools provide email, text, or other communication options via mobile app to help you and the team members stay in sync.
Interfaces: We looked for scheduling tools that play nice with other software, such as being able to share data with your payroll system or accounting software.
We chose When I Work as the best overall free employee scheduling software because there's no cost if you have less than 75 employees—regardless of where they work. It lets you communicate with employees via text message to fill open shifts and provides basic reports. Best of all, it offers time and attendance tracking that interfaces with payroll software at no extra charge.
When I Work: Best Overall Free Employee Scheduling Software

When I Work topped our list because it provides you and your employees with mobile access to view schedules and make shift changes on the fly. You can even schedule employees for remote work sites using GPS coordinates. That's great for business with workers in the field, like caterers, pop-up retailers, and service workers. It's free for up to 75 employees regardless of how many work locations you have.
When I Work Pricing
When I Work offers a plan called "Free Forever" that's best for smaller businesses with fewer than 75 employees. Their paid plans are affordable at $1.50 to $2.25 per employee, per month, with time and attendance features available for an additional $1.30 to $1.60 per employee, per month.
Here's what you get with each of the When I Work plans:
When I Work Pricing Table
| | Free Forever | Scheduling Basic | Scheduling Pro |
| --- | --- | --- | --- |
| Price | Free | $1.50/employee, per month | $2.25/employee, per month |
| Number of Employees | 1-75 | Unlimited | Unlimited |
| Number of Locations | 1 | Unlimited | Unlimited |
| Scheduling | ✔ | ✔ | ✔ |
| Time & Attendance | ✔ | +$1.30/month, per employee | +$1.60/month, per employee |
| Reports & Integrations | | ✔ | ✔ |
| Customizations | N/A | ✔ | ✔ |
Note that if you need customizations for your specific business or industry, you'll have to splurge on a paid plan. Otherwise, the Free Forever plan will provide the rich scheduling features a small business might need.
When I Work Features
The most important feature of scheduling software is building and updating the schedule. When I Work allows you to do that with a drag-and-drop interface and color codes. You can schedule employees by shift (as in a restaurant), or by position (as in a home care worker business). If you have an open shift, you can push it to available workers to fill.
When you publish the schedule, employees receive it electronically. You then get an acknowledgment once they've viewed it and confirmed.
Scheduling
Once you build a schedule, you provide it to your employees through the software, where employees can view it, request changes, or add it to their calendar. You could also print it out for workers who don't use the app. You can even set it up to allow shift swapping, which is a huge time saver and builds morale by showing you trust your employees to choose the shifts that work best for them. As a bonus, if you're in an industry that needs specialty licensing, like a home inspector, you can make sure the individuals you schedule have that license.
Ease of Implementation & Use
Signing up for When I Work takes mere minutes. The company provides a webinar on how to build your account, and you can add employees using a CSV data import. Getting employees access to the app requires data such as name, position, email, and mobile number. Once set up, each employee will receive an invite to download the app. The app itself is very intuitive, with easy-to-find menu options for employees to accept shifts or request changes.
Mobile App
When I Work has a mobile app for use by you and your employees. Managers can text or chat between themselves about shifts or scheduling needs. You can blast a message to all employees about work schedules; for example, if you're closing early on a holiday. And employees can even use the app to request time off. Once you approve their time off requests, When I Work marks them as unavailable for scheduling.
Interfaces
When I Work offers an API that you can access if you purchase a paid plan. Otherwise, you can export an XLSX file with employee data, shift requests, time off requests, employee schedules, and time sheets in order to develop your own reports or share the data with your payroll service. You and your employees can also sync work schedules with personal and business calendars.
Customer Service
When I Work provides a customer care team that uses a web-based ticketing system to prioritize customer requests. They also have online chat from 7 a.m. to 7 p.m. Central Time weekdays and 9 a.m. to 4:30 p.m. on weekends. Should you need help after hours, you can access easy-to-follow, step-by-step instructions with screenshots.
What When I Work Is Missing
The Free Plan with When I Work provides daily and weekly scheduling, but if you need to schedule a month at a time, or look back at schedules beyond two weeks, you'll have to upgrade. Monthly scheduling isn't available in the free version. But for free scheduling software with free mobile apps, it's pretty solid.
What Users Think About When I Work
When I When earns top-notch reviews from users (managers and employees alike) on third-party websites like ours. Users love the easy-to-use software and appreciate that the time and attendance software is included. The most common complaints appear to be about getting too many automated notifications, miscellaneous upcharges, and buggy mobile features. Truly, those are the exception. For insights from real users, check out our When I Work review.
How to Sign Up for When I Work
If you're using payroll software like Gusto with integration to When I Work, you may be able to sign up for it there. Or if you do accounting with QuickBooks, that's a great place to add it on to your existing service. Otherwise, you can go to the When I Work website and sign up for your free account by providing your name and email address.
Homebase: Best Free Scheduling Software With Free Attendance Tracking

Homebase is a close runner-up to When I Work in terms of free scheduling software that provides great features for small businesses. The difference is that Homebase allows you to use their software for an unlimited number of employees—as long as they work in one location. That makes it best for a small to medium-size retail store, restaurant, or manufacturing business because it provides security, timekeeping, and most of the other features that When I Work offers.
Homebase Pricing
Homebase has a Basic plan that's free for one location with an unlimited number of users. If you have more than one work location, upgrading costs between $19.95 and $49.95 per work site, per month. That makes it great for brick-and-mortar businesses, such as insurance offices, law firms, or eateries. The primary difference in pricing is due to advanced reporting features, integrations, and customizations. If you don't need those, the free plan should suffice.
| | Basic | Essential | Plus |
| --- | --- | --- | --- |
| Price per Location | Free | $19.95/site, per month | $49.95/site, per month |
| Number of Employees | Unlimited | Unlimited | Unlimited |
| Number of Locations | 1 | Unlimited | Unlimited |
| Scheduling & Timekeeping | ✔ | ✔ | ✔ |
| Hiring | ✔ | ✔ | ✔ |
| Reports | Basic | Basic | Advanced |
| Integrations | ✔ | ✔ | ✔ |
| Customizations | N/A | ✔ | ✔ |
If you need big-company features like forecasting and API, Homebase also offers an Enterprise plan. However, you'd need to contact them for a custom quote on that.
Homebase Features
Similar to When I Work, Homebase offers a drag-and-drop scheduling tool that makes it easy to resize shifts. It looks and feels like a Google calendar. You can build your first schedule in a few minutes and push it out to managers and employees. Homebase also provides tools that let managers and employees communicate about work schedules and work issues in general, such as when you're going to delay your start time due to weather. And if you can't find employees to fill out your schedule, you can use the recently added a job posting feature.
Scheduling
With Homebase, you can duplicate schedules from the prior week by making a template. You also have a bit more options for color coding than When I Work offers, making it easy to view the schedule. And you can schedule by department, shift, or split shifts.
Like When I Work, you can open shifts for available employees to claim and you can request shift confirmations. Homebase also has an automatic scheduling option that begins with the prior week's schedule. It makes adjustments based on employee availability, taking into account, for instance, who is taking paid time off.
In fact, you can view multiple scheduling time periods, such as daily, weekly, or monthly, and you can also build your schedule by employee, role, or department. That's a bit more flexibility than what When I Work provides. Once a schedule is published, your employees will be notified. If you later make a change, they'll get an updated message.
Ease of Implementation & Use
What makes Homebase easy to implement and use is that it's designed for non-techies. If you're using payroll software or a point-of-sale (POS) system, you simply import a file with employee data. Of course, you can manually add employees from the dashboard. Product videos make it easy for managers and employees to learn the software.
Mobile App
The mobile app allows your employees to view their schedules, request time off, and see reminders, such as to wear blue for the company picture. They can even trade shifts and see (from their smartphone) whether you've approved the shift trade or not.
Interfaces
Homebase provides interfaces to payroll software. And because it's designed for restaurants and retail, it has POS integrations to software like Square and Lightspeed. That allows you to schedule your employees and manage labor costs, track revenue by team member, and process payroll in one tightly woven package of applications.
Customer Service
Homebase offers customer service 24/7 via email or Monday through Friday, 9 a.m. to 7 p.m. by phone. They also provide helpful instructions for doing most basic functions online, such as getting started as well as scheduling and using the time clock.
What Homebase Is Missing
The reason Homebase didn't make our top spot is that its free software is limited to one business location. However, there's nothing missing in terms of functionality. Even the time clock and leave management features are included at no charge. Some users have requested additional options such as being able to call an employee by clicking their name in the schedule. But given that the tool costs nothing, Homebase is a significant upgrade from using scheduling spreadsheet.
What Users Think About Homebase
Homebase gets a solid 5 out of 5 stars across the board from businesses of all size. Users refer to this software as "dummy proof." They like that you can view schedules by department as well as by employee and that they can get their employees trained on it in under five minutes. Read our Homebase review for additional details.
How to Sign Up for Homebase
You can sign up for Homebase from their website or from a third-party provider like Gusto (payroll) or Lightspeed (POS) that provides the free interface. You need to provide little more than your email address. No credit card is required to get your Homebase scheduling software for free.
OpenSimSim: Best for Multilocation Scheduling of Hourly Workers

OpenSimSim is free scheduling software that doesn't have caps on the number of employees or locations like When I Work and Homebase have. Because it's based on positions, you must indicate the position each employee has before you can create a shift. One advantage it has over Homebase is that the free version supports multiple locations with automated scheduling, time tracking, and employee communication included.
OpenSimSim Price
OpenSimSim is on the more affordable end of employee scheduling software, with only two plans: the Free plan that costs nothing and a Premium plan that costs $2 per employee, per month. That makes it a great option for nonprofits that keep track of volunteer schedules, but don't need to track time worked.
OpenSimSim Pricing Table
| | Free | Premium |
| --- | --- | --- |
| Price | $0 | $2/month per user |
| Scheduling | ✔ | ✔ |
| Team Messaging | ✔ | ✔ |
| Time & Attendance (Including GPS Time Clock) | | ✔ |
| Payroll Data Export | | ✔ |
The Premium plan is the one you'll need if you want time clock features. Otherwise, for no cost, you can have unrestricted access to scheduling tools, mobile apps, and instant messaging.
OpenSimSim Features
OpenSimSim provides robust scheduling that can be done via mobile app for both managers to oversee and employees to view and request changes. Like Homebase and When I Work, it also lets you message employees about upcoming business needs, such as a training meeting scheduled 30 minutes before the shift.
Scheduling
Scheduling is available for multiple locations on one screen, and you can save your schedules as templates to make scheduling easy. With OpenSimSim, you can view employee availability and, if you input wage data, can obtain labor cost and budgeting features.
You can set it up to allow shift swapping and shift reminders as well. If you want to push your data to payroll, you'll need to upgrade to the Premium account, which tracks attendance using a GPS time clock and provides online time sheets that you can export to your payroll software.
Ease of Implementation & Use
Setting up your online scheduling software couldn't be easier. Once you sign up for an account, you input on-screen data including employee names, positions, and shifts. You can drag and drop shifts and make copies of them to help build and publish your first schedule within minutes. Throughout the setup process, you'll find helpful tips.
Mobile App
The mobile app works for iOS and Android, and includes shift reminders and in-app messaging to ensure your employees are in the loop with schedule changes. That includes group messaging and shift notes as well as private messaging—in case, for example, you need to contact employees about forms they need to sign, or perhaps you need to reach a manager before work to ask them to pick up supplies.
Interfaces
Reports and data exports via CSV file format are available only with the Premium package. There are no prebuilt interfaces or API. That means you'll have to upgrade to a paid plan if you want to upload time card data to payroll software like Gusto.
Customer Service
OpenSimSim provides unlimited 24/7 customer support via online chat regardless of which plan you use; free account holders get the same level of support as paid subscribers. In addition, the help center provides multiple searchable articles, how-to videos, and setup guides—each with clear screen captures.
What OpenSimSim Is Missing
OpenSimSim requires you to upgrade to a paid plan if you want to track an employee's time worked (which comes free with Homebase and When I Work, in comparison). More importantly, OpenSimSim lacks native integration to payroll services, like ADP, which means you'll have a few extra steps each payroll cycle to move your time card data into your payroll system.
In addition, its scheduling tool doesn't allow you to change the start and end time by resizing the box, as you can do in Homebase. Instead, if you change your work hours, you have to open and manually change the start or end time in every affected shift.
What Users Think About OpenSimSim
There are relatively few reviews of OpenSimSim as compared to the other free scheduling tools above, but those that do exist are in the 4 out of 5-star range. Our OpenSimSim review has only one user comment (at the time of publication). Therefore, you may want to try it yourself and leave us a comment to let others know how it works for your business.
How to Sign Up for OpenSimSim
To sign up for OpenSimSim, you first choose the account type you want (Free or Premium), and then input your email address and password. No credit card is required. You'll be asked to add employees and positions before being given access to the scheduling tool. Try OpenSimSim for free.
TSheets: Best for an Independent Contractor or Solopreneur

TSheets is a scheduling and time tracking software that offers a free plan for one self-employed user. That makes it best if you're a business owner with a staff of one (yourself). You can schedule work, track your time, and manage billing through TSheets, with cool features like GPS locations and notes to help you keep track of where your next meeting is, in addition to when.
TSheets Pricing
To get TSheets for more than one user, it costs $5 per employee, per month. However, they also charge you a base fee that can range from $20 to $100 per month based on your company size. On top of that, if you want employee scheduling tools, that cost is extra. The good news is that they often run specials up to 20% off and self-employed individuals can get the software for free.
TSheets Pricing Table
| Plans | Pricing ($/month per user) | Base Fee ($/month per user) | Number of Active Users |
| --- | --- | --- | --- |
| Self Employed | $0 | $0 | 1 |
| Small Business | $5 | $20 | 2 to 99 |
| Enterprise | $5 | $100 | 100 and above |
TSheets Features
All of TSheets plans provide reports, invoicing, payroll, PTO tracking, and a time clock, along with overtime alerts. However, scheduling tools cost extra if you want job scheduling, shift scheduling, or access to a mobile app.
Scheduling
As a solopreneur, you can create and assign jobs instantly, including details like the start and end time, title, job description, and location. If you have multiple team members on the same job, you can schedule by team—however, you would have to upgrade to a paid account as the free account is for one person only. Nonetheless, if you manage work in team painting crews, cleaning staff, and home health care workers, this is a great feature to have.
Ease of Implementation & Use
TSheets is not as easy to set up and use as the other free employee scheduling software options. It takes time to configure and the settings on the administrative side can be difficult to understand. In addition, your workers who are not computer savvy will find its navigation confusing at first. You likely need to train both your admins and employees on how to set up and use TSheets, as it's just not designed as intuitively as tools like Tick, OpenSimSim, or Homebase.
Mobile App
TSheets offers a mobile app that works with iPhone and Android. Since it's cloud-based, it can be used on any internet-connected device. One of the cool features for service workers is that they can use their smartphone to add a photo image to jobs visible in the app, which is helpful in case they need to document a work-related issue (like damaged equipment). Even an independent contractor like an arborist or pet sitter may find this feature valuable.
Interfaces
TSheets is now owned by Intuit and integrates with Intuit QuickBooks accounting software, making it easy to sync your time worked with client billing. It also interfaces with ADP as well as other HRIS systems and payroll services. TSheets offers flat file integrations too.
Customer Service
TSheets provides live support Monday through Friday, 5 a.m. to 9 p.m. Mountain Time and on weekends from 8 a.m. to 5 p.m. You can call directly or use the online chat. For after-hours support, they offer frequently asked questions (FAQs), user guides, and a searchable knowledge base with topics such as getting started, scheduling, and approving hours.
What TSheets Is Missing
TSheets' real strength is in time tracking. Its scheduling tools cost extra and its free account is limited to one self-employed user. Once you decide to use a paid account, it's double the price of most of the other free scheduling software options available.
What Users Think About TSheets
TSheets earns top ratings in the 5 out of 5 range on third-party review sites, including ours. Users like the QuickBooks integration and top-notch customer service. Complaints tend to revolve around annoying pop-ups and a less than intuitive mobile app, especially for non-tech savvy users and those using a mobile time clock for the first time.
How to Sign Up for TSheets
If you're a QuickBooks user, you can sign up for TSheets directly from your QuickBooks account. Otherwise, to get the free version, you can go to the website and start a free trial, with no credit card required. Try TSheets for yourself.
Tick: Best for Businesses That Manage Project Schedules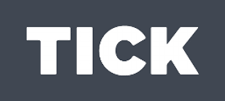 We included Tick in our best scheduling software roundup as it's great for businesses that schedule workers against project deliverables, like a small manufacturing firm or a software company. It's most appropriate where the employee scheduling concern is more about work being completed within a given time frame, rather than the actual start and end time of each shift.
Tick Pricing
Like Homebase and When I Work, Tick provides time tracking free as well as software that lets you schedule work. The free plan allows you to schedule project work for an unlimited number of people, including clients and vendors—but it's free for just one project. Additional projects cost from $19 to $149 a month based on how many projects you need to manage.
Tick Pricing Table
Plans

Pricing
($/Month)

Access to Recurring Projects

1 Project

$0

x

10 Projects

$19

x

30 Projects

$49

✔

60 Projects

$79

✔

Unlimited Projects

$149

✔
Starting with the $49 per month plan, you can set up recurring projects. That's great if you run the same set of tasks for each new project or client—such as building a custom RV or planning a wedding. In addition, if you use a paid plan with Tick, you'll sign up for your subscription month-to-month with no contracts. You can then switch plans or cancel once your projects are done.
Tick Features
Tick allows you to assign team members to projects, track their time, set up timers, and get instant budget feedback by tracking labor costs. You also have the ability to import and export data, integrate with third-party applications, and create employee time cards. Timers run in the background keeping track of what your employee is working on throughout the day.
Scheduling
Tick lets you schedule project work using timers that help you and your workers stay on task. For instance, let's say that you've assigned a programmer 30 hours to build a software prototype. The worker can see how much of that scheduled time they've used and have remaining, and you can see whether they're on track. The worker can manage those assigned hours on a time card, including notes about each task completed.
Ease of Implementation & Use
Tick can be used to schedule work and track time in multiple ways. For instance, if you use Basecamp for your project management, you can integrate Tick into it, tracking time worked against project deliverables or setting schedule timers right inside Basecamp. You can also add Tick to Google Chrome to make it easy for employees to document what they're working on and when.
Mobile App
Tick goes beyond providing a mobile app for iOS and Android; it includes tools that can help employees schedule their work using an Apple watch. In addition, it can run in the background on the desktop so that users can track the progress of several tasks or projects at the same time.
Interfaces
Tick is a work scheduling tool that interfaces with software ranging from business analytics to QuickBooks. It connects to project management tools like Trello and Asana too. And because of the Zapier interface, you can likely connect it to whatever software you're currently using for your business, from a POS system to call center tools.
Customer Service
Tick provides customer support via Twitter. You merely send a tweet and they'll respond. In addition, they answer frequently asked questions on their website, such as how to edit hours, track expenses, and set up customer billing. Help guides cover topics like time cards and integrations. You can email them for support as well, Monday through Friday, 9 a.m. to 5 p.m. Eastern Time.
What Tick Is Missing
Tick does not manage schedules in the format that would work best for a restaurant or retail store, where shifts and shift swaps are common (although you could set your entire business up as one project and manage it that way). Tick also doesn't have built-in communication tools that let you notify a coworker or employee when something has changed in the schedule.
What Users Think About Tick
Tick earns solid ratings in the 4 to 5 out of 5-star range consistently across software review sites. The only negative comments were about data entry needing to be accurate and the fact that the timer uses decimals instead of minutes (e.g., 45 minutes would be input as .75 hour). Take a peek at our Tick user review for insights from real clients.
How to Sign Up for Tick
To sign up for Tick, you need only provide your name, your company name, and an email address. There's no credit card required, and there's no cost to add users to your project—including clients (if you want them to view progress of deliverables). Set up your first project free.
ZoomShift: Best for Businesses Managing Hourly Workers

ZoomShift is another scheduling software similar to When I Work; it provides shift scheduling, time tracking, and calendar management, and will notify you about shift scheduling conflicts. What makes it nice is that there are no limits on the number of users on the free plan. However, ZoomShift's own website suggests it performs best for organizations with 100 or fewer team members.
ZoomShift also provides worker notifications and can let employees sign in for their shift based on their GPS location. However, the free plan focuses primarily on building schedules, communicating them, and tracking time on a virtual time sheet.
ZoomShift Pricing
ZoomShift offers an Essentials plan that is free and lets you build and share employee schedules. Otherwise, it's very affordable for both scheduling and timekeeping, ranging in price from $2 to $3 per month for each active user. The only difference between the free and paid plans are additional features (such as the GPS feature listed above) and automated tools like time sheet approval, clock-in reminders, and payroll data exports.
ZoomShift Pricing Table
| | Essentials | Schedule Pro | Attendance Pro | Schedule & Attendance Pro |
| --- | --- | --- | --- | --- |
| Price | $0 | $2/month per employee | $2/month per employee | $3/month per employee |
| Scheduling & Time Sheets | ✔ | ✔ | ✔ | ✔ |
| Time Off Tracking & Shift Swaps | | ✔ | | ✔ |
| Overtime Monitoring & Payroll Export | | | ✔ | ✔ |
| Automation | | | | ✔ |
Small businesses that don't allow shifts swaps can get by with the free plan. If you choose to upgrade to a paid plan, there are no contracts or cancellation fees.
ZoomShift Features
With the free plan, you can build your work schedule and share it with employees. But if you want free time keeping, you'll need to manage your time clock using a computer or tablet with internet access. Another benefit of ZoomShift is that it's supported in many English-speaking countries outside North America, like Australia and the United Kingdom.
Scheduling
The free scheduling tools let you build shifts that include notes. You can copy schedules from the prior week and share those schedules online with employees through mass messaging. You can view your schedule by individual, position, or location. As you're scheduling, you can add details such as position, location, hourly wages, and notes. You can also choose whether to make the shift visible to employees or not.
Once you upgrade to a Pro plan, you can manage schedules by team, automate shift reminders, allow shift swaps, and set advanced scheduling rules.
Ease of Implementation & Use
Setting up ZoomShift is easy if you don't mind answering a few questions—likely used for marketing. You begin by setting up an organization such as your business or a division within it. In fact, organizations are how ZoomShift accounts are structured. Once you answer the questions, your schedule will pop up with a few prebuilt shifts and you can begin editing right away.
Mobile App
ZoomShift offers a mobile time clock app and provides text message notifications, but it's not as full-featured as either Homebase or When I Work in terms of scheduling employees via mobile app or allowing employees to request time off. If you upgrade to a paid plan, employees can get shift reminders and sync their work schedule with their personal calendar.
Interfaces
Data from ZoomShift can integrate with QuickBooks. However, they have no API, so you have to manage data exports in a CSV format if you want to interface with your accounting system, payroll software, or POS.
Customer Service
ZoomShift provides customer support weekdays from 8 a.m. to 5 p.m. Central Time. They offer live chat during those hours as well as online frequently asked questions (FAQs) and video training tools. If you want to talk to a person outside of chat, you have to schedule an appointment.
What ZoomShift Is Missing
With ZoomShift, you have to upgrade to a paid plan to get features like shift swaps and time off tracking, whereas both Homebase and When I Work offer these in their free version. Therefore ZoomShift's free plan isn't best for businesses that let workers manage their own shifts.
What Users Think About ZoomShift
ZoomShift ratings aren't as high as either Homebase or When I Work. They tend to range in the 3 to 4 out of 5-star range, and we haven't yet had any users chime in with their personal feedback on our ZoomShift review.
How to Sign Up for ZoomShift
ZoomShift sign up is done on their website by adding your business name, your name, your email address, and a phone number. You then choose your company size and industry (e.g., charity or service). What's sneaky is that you have to answer the question correctly about wanting a free plan; otherwise, you'll be taken to a paid plan with features you may not need or want to pay for. Get your free ZoomShift account.
Alternatives to Free Employee Scheduling Software
Bottom Line
Employee scheduling software helps you provide work schedules to your staff and ensures that you've got coverage during peak business hours. Free cloud-based scheduling software often has communication and messaging tools as well to let employees shift trade and stay in touch.
We recommend When I Work as the best free employee scheduling software as it provides you with scheduling and attendance tracking for up to 75 employees—at no charge. Further, it tracks overtime and manages leave balances, letting you pass that data to payroll with no add-on fees. Get your free account.