Employee scheduling software automates your business planning by providing an online calendar along with employee availability data. The best employee scheduling software gives employees mobile access to view their schedules, provides two-way manager communication and allows employees to shift swap. Costwise, it ranges from free to a few dollars a month per employee.
6 Best Employee Scheduling Software for 2019
| Employee Scheduling Software | Best For |
| --- | --- |
| Homebase | (Best overall) Brick and mortar businesses that want scheduling and timekeeping (one location free). |
| When I Work | Small, non-profit, and multi-site businesses (free for up to 75 employees). |
| Zoho People | Businesses that manage many different policies, or use custom forms (free for up to 5 employees). |
| Deputy | Multi-location businesses that schedule shared workers across job sites. |
| TSheets | Service businesses that track employee time against pre-scheduled appointments. |
| Shiftboard | Complex regulated or union environments that require licensed/certified workers for certain jobs. |
How We Evaluated the Best Employee Scheduling Software
To evaluate employee scheduling software, we looked at software tools that small businesses could use across multiple industries. The best employee scheduling software options are cloud-based tools that allow managers and employees to access shared work schedules. Some feature manager approvals, employee communication, and shift swapping. Many provide time and attendance tracking for free.
The criteria we used to evaluate the best employee scheduling software include:
Price: No-cost or low-cost software that's affordable for small businesses scheduling
Ease of use: Multiple scheduling options ― daily, weekly, monthly, by employee, or by position ― and templates and tools that both managers and employees find intuitive
Tax & labor law compliance: State and local labor laws like overtime and sick leave
Shift swap: Option for staff to request schedule changes or manage shift swaps
Group scheduling: Important if your employees work as a team on scheduled jobs
Leave management: Manage time off requests, paid time off (PTO) approvals and sick leave
Reporting: Provides reports like hours worked, overtime and labor costing
Software integration: Interfaces to human resources (HR) software, your payroll service, or point-of-sale (POS) systems
Messaging: Text messages, email or in-app manager and employee communication tools to notify employees about shift changes, send reminders, and provide work instructions
Mobile app: Allows workers to view schedules and request changes from their phones
Time & attendance tracking: Software that includes add-on timekeeping features
Billable vs nonbillable hours (optional): Some of the packages offer general ledger (GL) integration
We recommend Homebase as the best overall employee scheduling software because it provides most of these features for free. As a bonus, it includes free time tracking for any small business that operates out of one location or that has all employees use the free mobile app time clock.
Homebase: Best Overall Employee Scheduling Software for Small Businesses

Homebase is our top pick for small businesses with physical locations like restaurants and retail stores because it prices its software based on your business' physical location, unlike other vendors that charge based on the number of employees. If you only have one location, Homebase is free, and there's no limit to the number of employees using the system.
Homebase's free plan provides everything a brick-and-mortar business would need, including managing shift workers, shift swapping, and exporting to payroll. Other vendors charge for those features. Homebase has recently added tools like a managers' log, labor costing, and enhanced reporting, making its pricing and features combined the best overall, even if you were to pay for each location. Homebase also interfaces with Gusto, an affordable and easy to use online payroll software.
Homebase Pricing
Homebase ranges in price from free for its Basic plan to $49.94 per site for its Plus plan. It charges by physical worksite location, not by employee, so it's great if you have only one or two locations because your price won't fluctuate as your business grows and you add staff. You don't even need to provide a credit card to sign up.
Homebase Pricing Table
| | Basic | Essential | Plus |
| --- | --- | --- | --- |
| Price | Free | $19.95/site per month | $49.95/site per month |
| # of Employees | Unlimited | Unlimited | Unlimited |
| # of Locations | 1 | Unlimited | Unlimited |
| Hiring | ✔ | ✔ | ✔ |
| Scheduling | ✔ | ✔ | ✔ |
| Time & Attendance | ✔ | ✔ | ✔ |
| Reports | Basic | Basic | Advanced |
| Integrations | ✔ | ✔ | ✔ |
| Customizations | | ✔ | ✔ |
Each of the pricing tiers — Basic, Essential and Plus — provides additional features as shown in the chart. However, even if you choose to pay for all the features of the Plus plan, assuming you have more than 10 employees, it would still cost less than the other employee scheduling software providers except When I Work, which only provides scheduling for free, not timekeeping. Homebase also has an Enterprise package that includes forecasting, application programming interface (API) plug-ins, and other features; but you'll have to call the company for a pricing quote on that tier.
Homebase Features
In addition to the scheduling features standard in all the employee scheduling software programs we reviewed, Homebase lets you set up schedules in minutes using its drag-and-drop interface. It also provides employees with a free mobile app that they can use to manage their time off, view their work schedules, and communicate with their manager.
If the mobile app is what you choose to use for employee time and attendance instead of installing it on an on-site kiosk, laptop, or computer, the Homebase Basic plan is free forever, regardless of how many employees you have.
Ease of Use
With Homebase, you can set up your first work schedule in less than five minutes. We liked the Homebase drag-and-drop interface and the ability to resize shifts to make them longer or shorter, much like you change appointment times in a Google Calendar, even after the schedule is created. It also has a manager log, that allows managers to share notes across shifts. For example, if the daytime manager needs to leave notes for the evening shift lead.
Scheduling Process
Homebase recognizes your scheduling preferences and even suggests employees for open shifts as you build a new schedule. You can also duplicate the prior week's schedule or use a template. Unlike When I Work's free scheduling tool, you can view employee availability and the time off on a calendar weeks in advance.
Furthermore, Homebase prevents you from scheduling employees who are not qualified for the job role or have a schedule conflict like being on vacation or already working at another site.
Interfaces & Reports
Homebase Integrates with point-of-sale (POS) systems like Lightspeed, accounting systems like QuickBooks, payroll systems like Gusto and ADP as well as banks like Bank of America and Wells Fargo.
In addition to standard timekeeping reports like hours worked and overtime, you can use Homebase to evaluate your labor costs and compare actual vs scheduled hours.
If you're looking for low-cost payroll software with seamless integration to Homebase's free timekeeping system, Gusto is our top recommendation. You can import data from Homebase into Gusto to save yourself from doing manual payroll data entry while ensuring overtime payments are accurate. Gusto provides a free 30-day trial.
Customer Support
Even though the scheduling and timekeeping software is free, Homebase provides phone and website support Monday through 7 a.m. to 7 p.m. Pacific time and will respond to emails within 24 hours or sooner. It also chats online with its clients and offers free webinars to help you set up your software.
Other Features
Homebase has upgraded features like early clock-in prevention and GPS tracking so that you can ensure your employees are on the job when they clock in. These features are available if you add on Homebase's time and attendance option, which is free.
Homebase recently added job board posting features based on the need for small businesses to find hourly employees to fill their schedules. Like the other features, posting a job is free on Homebase. It even provides sample job descriptions you can start with.
What Homebase Is Missing
Not much is missing from Homebase, except that you have to upgrade to the Plus package if you want the timesheet approvals, early clock-in prevention or labor costing features. However, if you have more than one physical location and few actual employees, you may be better off with a package that's priced based on the number of employees, like When I Work, rather than priced based on the number of locations.
The only other drawback we noted is the limited hours of support for Homebase and that, on weekends, you can only get support by email. However, considering how easy the software is to use, you probably won't be needing much support.
Homebase User Reviews
Homebase garners five out of five-star reviews on most third party software review sites including ours. Users love the price, ease of setup, and integrations and they also appreciate how it lets them keep in touch with employees too. Read our Homebase review for more information.
How to Sign Up for Homebase
You can start with Homebase by going to its website and signing up for free with nothing more than your email address. No credit card is required. If you have one business location, the basic software is free.
When I Work: Best Free Employee Scheduling Software for Up to 75 Employees

We recommend When I Work as the best employee scheduling software for businesses with fewer than 75 employees in any industry because it's free. Unlike Homebase, When I Work's free version doesn't limit you to one company location. However, the free version doesn't let you schedule weeks into the future. Nonetheless, it does include nice scheduling features like GPS locations and job instructions, which are great for business on the move like pop-up retailers or food trucks.
For instance, its job sites feature is the best we tested, allowing you to set up remote work locations with GPS so employees can view their job sites on a map. You can even restrict employees from signing in to the job unless they are within a specific distance of the work location.
When I Work Pricing
When I Work pricing ranges from free to $2.25 per employee, per month, based on the exact features you want. Time and attendance tracking can be added for an additional $1.50 per employee, per month. It also has an enterprise version with volume discounts.
When I Work Pricing Table
Free Forever

Premium Plan

Premium Plan With Time
Clock and Attendance

Price

Free

$1.50/employee per month

$2.25/employee per month

# of Employees

1-75

Unlimited

Unlimited

# of Locations

Unlimited

Unlimited

Unlimited

Scheduling

✔

✔

✔

Time & Attendance

✔

+$1.30/employee per month

+$1.60/employee per month

Reports

Basic

Basic

Basic

Integrations

✔

✔

✔

Customizations

✔

✔
When I Work Features
In addition to the scheduling tools common to all the programs we reviewed, When I Work employee scheduling software lets you add work locations and work notes to your employee's schedules, such as entry codes or client instructions. We liked that the mobile app for Apple and Android doesn't require extensive training for your employees, and that's it's free for scheduling for up to 75 employees.
Ease of Use
Like Homebase, you can create a schedule from scratch or use a pre-existing schedule. Its Google-ish interface makes it easy to make changes on the fly. When I Work has an employee database with contact information so that you can push schedule change notices to employees. It manages group scheduling, such as when you have a team working together.
Scheduling Process
Like Homebase, When I Work has a drag-and-drop dashboard with color coding to help you keep track of employees by shift or position. It also lets you request workers to fill open time slots in your schedule and allows you to communicate with employees through the software. You can also set it up to allow shift swapping. While it has some leave tracking features, it doesn't store and manage paid time off policies like Zoho People does.
Interfaces & Reports
When I Work Integrates with POS vendors like Square and VendPOS as well as payroll providers like QuickBooks, ADP, and Gusto, which is our recommended payroll provider. Limited reporting data is provided in the Toolbox on the managers' dashboard but, otherwise, there are few standard reports.
Customer Support
With When I Work, you'll get email or chat support seven days a week: Monday through Friday from 7 a.m. to 7:30 p.m. CST, and on the weekends from 9 a.m. to 6 p.m. That makes it great for businesses that have employees working weekends. It also provides training videos you can view online or will schedule in-person training for you and your employees for an additional cost.
Other Features
When I Work also has a highly intuitive mobile app that supports on-the-go businesses with employees at lots of job sites. For example, a retail business that sells from pop-up stores, fairs, or weekend markets, or client home service businesses would do well with When I Work.
What When I Work Is Missing
The first thing missing from When I Work is phone support — it's live chat and email only — and not available 24/7. When I Work is also not a good option for those with service workers who need to track time against prescheduled appointments as there's no appointment or calendar management. The last drawback is reporting. When I Work does not have a specific tab for reporting, and its reporting tools are less intuitive than some of the others we tested.
When I Work User Reviews
When I Work receives solid reviews on third party websites. Our readers give it 4.7 out of 5 stars. They like how easy it is to use for restaurants and retail. Some wish it had additional features, such as additional reports. For more, read our When I Work review.
How to Sign Up for When I Work
Like Homebase, you may be able to sign up for When I Work through your payroll provider if you're using ADP, QuickBooks, or Gusto for your payroll software. Otherwise, you can go to its website and sign up for free with nothing more than your name and email address.
Zoho People: Best Scheduling Software for HR Features Like Custom Forms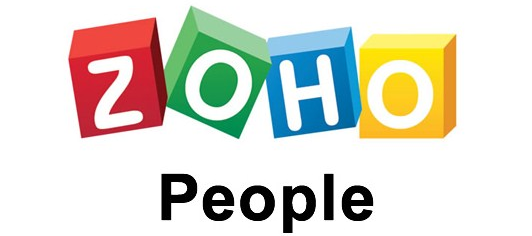 We recommend Zoho People for small businesses looking for scheduling software that also provides them with an HR employee database, custom forms and an easy way to onboard new hires. Zoho People is a basic HR system with company leave tracking, scheduling, and timekeeping options that cost about the same as When I Work's paid plans.
Zoho People Pricing
Zoho offers free HR software to small businesses with fewer than five employees. However, to get its time and attendance software, it's $2 per employee, per month. Scheduling and performance management features cost $3 per employee, per month, and provides additional reports as well as shift scheduling.
Zoho People Pricing Table
| | Professional | Premium |
| --- | --- | --- |
| Price | $2/employee per month | $3/employee per month |
| HR and Leave Management With Self-service Login | ✔ | ✔ |
| Leave Management | ✔ | ✔ |
| Time & Attendance | ✔ | ✔ |
| Shift Scheduling | | ✔ |
| Basic Performance Mgmt | | ✔ |
| Zoho Analytics Integrations | | ✔ |
Zoho People Features
Since Zoho People is designed as HR software, it has some cool features. For example, you can create custom electronic forms for employees to use, such as for tip management, expense reporting, or to reorder supplies. It also allows for management approvals. When you choose the Premium package for scheduling, you'll also have the ability to set up work goals for your employees.
Ease of Use
Zoho People is designed as a massive integrated database, which makes it a bit trickier to set up and use. However, it also provides you with more flexibility than standard scheduling software designed as one-size-fits-all. For instance, you can set up biometric recognition for the time clock function. When you purchase Zoho People, you'll get a few hours of training included.
Scheduling Process
With Zoho People, you can manage job and shift scheduling. However, Zoho requires you to input schedule start and stop times, making it cumbersome if your shifts change a lot as they might in a restaurant or health care environment. You have to open each shift to change it — you can't drag the corners of a shift to resize it like you can in Homebase or When I Work.
Interfaces & Reports
All Zoho People's pricing tiers allow for checklists, mail alerts, templates, custom functions, webhooks, and API. However, it doesn't have any prebuilt software integrations to payroll software like Homebase and When I Work have. All pricing tiers come with standard reports, but the Premium tier also includes integration with Zoho Analytics.
Customer Support
Zoho People has the best array of welcome guides, demos, blogs, and webinars than any of the other tools we've reviewed so far. You can also submit a support ticket from its website. However, its support team is overseas, so it may take a few hours for them to respond.
Other Features
In addition to HR, forms, and goals, Zoho People provides document storage and electronic signature. Upgrading to this tool may save you time by providing a one-stop shop for your employee data while providing scheduling, timekeeping, and goal setting too.
Zoho People is just one tool in an integrated suite of business apps, including customer relationship management (CRM) systems, project management, marketing, recruiting software, and email service. If you manage a web-based business that requires detailed analytics, consider checking into the entire suite of Zoho business software applications.
What Zoho People Is Missing
Zoho People isn't just a scheduling and timekeeping system. Additional features and menu items may feel cumbersome if you don't need them. It's also missing a drag-and-drop interface and phone support. However, if you're already using other Zoho software in your business, Zoho People is a smart add-on for employee scheduling and more.
Zoho People User Reviews
Zoho People and the other Zoho software tend to get review ratings in the four to five out of five-star range. Users like the price and customization features, but they don't always like that you have to upgrade to another module if you need additional functions. For example, if you have Zoho People, and you want to do online recruiting, it's a different package. Here's what our readers have to say in our Zoho People review.
How to Sign Up for Zoho People
Zoho People offers a free trial of its Premium software. That's the best way to get a sense of whether its employee scheduling software tools will work for your business. Choose "Sign Up" to establish a free account on its website by providing your name, email, and password.
Deputy: Best Employee Scheduling Software for Businesses That Schedule Across Multiple Locations

We recommend Deputy for businesses with multiple locations who don't mind paying a bit extra for added features. It's convenient because you can find employees quickly to fill open shifts, and even make shifts available for employees to choose. It's great for businesses with hourly and shift workers who are shared across multiple locations. Deputy supports so many industries we couldn't list them all: retail, restaurants, hotels and resorts, health care, law enforcement, services, tech companies, and nonprofits.
Deputy has cool features that none of the other employee scheduling software packages we reviewed have like biometric facial recognition and predicting how scheduling might need to change due to the impact of weather on sales. Its scheduling has integrated job costing elements as you can see in the screen capture above, so you can determine your staffing costs based on the pay rates of the employees you schedule.
Deputy Pricing
Pricing for Deputy costs $2 to $3 per employee for all the basic features. Deputy's $2 per employee Starter tier provides basic scheduling only, and you have to upgrade to the $3 per employee Premium tier to get time-tracking features. It's on par with Zoho People. It also offers a 30-day free trial that doesn't require a credit card.
Deputy Pricing Table
| | Starter | Premium | Enterprise |
| --- | --- | --- | --- |
| Price | $2/employee per month | $3/employee per month | Contact for details |
| # of Employees | Unlimited | Unlimited | Unlimited |
| # of Locations | Unlimited | Unlimited | Unlimited |
| Scheduling | ✔ | ✔ | ✔ |
| Time & Attendance | | ✔ | ✔ |
| Reports | | Basic | Advanced |
| Integrations | | ✔ | ✔ |
| Customizations | | | ✔ |
We recommend the Premium tier for small businesses because it has everything you would need, including a robust set of standard reports as compared to other scheduling software like When I Work that provide few and only basic reports. If you want to upgrade to the Enterprise tier so that you can customize your software and reports or have a dedicated support team, you'll need to contact Deputy to get a quote.
Deputy Features
In addition to the standard features available in all the employee scheduling software programs we reviewed like shift scheduling, Deputy employee scheduling software lets you use facial recognition to ensure security, schedules based on the weather, and shares data with many payroll, accounting, and HR applications.
Ease of Use
The drag-and-drop interface is easier to use than Zoho People, allowing you to add shifts on the fly without creating a new schedule. It provides a dashboard and workflow to make leave approvals and scheduling easy. Its News Feed feature can improve employee engagement by posting company announcements like upcoming birthdays or weather delays.
Scheduling Process
Deputy also lets you broadcast messages to notify employees of open shifts and get employee replies. Security can be set up to use facial-recognition if you want to be sure your scheduling and time clock are only being used by the intended employees.
Interfaces & Reports
What captured our attention were the robust job costing features that aren't included in some of the competitor's reporting functions. Reports come into play when you upgrade to the Premium tier. Deputy supports a huge variety of industries and provides HR integration, which most scheduling-only software doesn't. It also has numerous POS and other integrations:
Customer Support
With Deputy, you get 24/7 support via phone or online chat with a dedicated resource if you buy the Enterprise version. That's better than what all the other best employee scheduling software offer, and important if you run a 24/7 operation. You can also attend training via free live and recorded 30- to 60-minute webinars.
Other Features
In addition to employee scheduling, Deputy provides facility scheduling and task management. That's helpful if you run a business that requires employees to be assigned to a certain workspace, such as the paint room, work truck, or training lab. Deputy is also set up to support businesses operating in multiple geographies and time zones.
What Deputy Is Missing
Deputy supports more than 70 countries so, other than some differences in terminology, for instance, it refers to its system as "workforce management," and unions as "labor." It doesn't have a free version, and its pricing is just a bit higher than Homebase and When I Work, which is why it didn't end up at the top of the list. Other than that, we couldn't find any functionality missing. If you upgrade to Enterprise, it's all there.
Deputy User Reviews
Deputy user reviews are strong quickly — in the four to five out of five-star range. However, our small business users tend to be less complimentary. They like the tools, not the price as $3 per month, per employee is a lot to pay for scheduling when tools like Homebase and When I Work have free plans. Read our Deputy review for more information.
How to Sign Up for Deputy
It's best to sign up for a free trial with Deputy before committing to an annual plan that may save you up to 25% off the price. If you're not sure, try it for a few months. You can cancel the monthly plan anytime. Start your free trial today.
TSheets: Best Employee Scheduling Software for Service Businesses

TSheets is best for service industries where time needs to be tracked against prescheduled remote jobs like home service contractors and home health care workers because it lets you see where workers are at and write detailed notes into prebooked customer appointments. It's costlier than the others, but provides web, mobile and kiosk applications, and allows you to add details like directions to the job or garage door codes to get in. It also has GPS tracking, and it offers payroll processing through QuickBooks.
We added TSheets to our list last year because even though it's a bit more expensive for small businesses, it kept getting top ratings and awards from multiple review sites. TSheets is now free for freelancers, consultants and sole proprietors who have just themselves as the employee with multiple customer accounts and locations.
TSheets Pricing
TSheets is free if you're an independent contractor with no staff. Otherwise, It charges $5 per user, per month plus a $20 monthly fee if you have between two and 99 employees, plus $1 per employee per month for scheduling, which is $6 per employee, per month in total.
If you have 100 or more employees, the monthly fee is $100. You can save 20% with an annual subscription, and it sometimes runs specials on its website. It offers a 14-day free trial as well.
TSheets Features
In addition to the standard employee scheduling software features included in all the programs we reviewed, TSheets lets you update schedules and add appointments from your smartphone. Using TSheets, you can not only schedule service appointments with notes but can also track your employees' locations with GPS throughout the day.
If you add timekeeping, employees can clock in and out via their smartphone, similar to Homebase, and it lets you approve employees time from your mobile device.
Ease of Use
Like Deputy, When I Work and Homebase, the drag-and-drop scheduling tool allows you to view your schedules by day, week, or month. Once you publish your schedule, you can send push notifications to your employees. TSheets offers helpful tools like reminders to your employees to clock out via its phone app in case they forget. Even the most nontech savvy users, like my plumber husband, who does six to eight calls a day, find TSheets easy to navigate.
Scheduling Process
TSheets lets you do job and shift scheduling and allows you put notes into the appointments so that your employees know which client they're working with, which location or what tools they may need to bring. Shift changes are easy, and you can add an urgent appointment to the schedule on the fly notifying your staff immediately via email or text.
Interfaces & Reports
TSheets provides multiple other integrations like CRM, talent management, and accounting and financial reporting software which most other packages do not. Some examples:
POS: Integrates with Square
Expense tracking: Integrates with Expensify
Payroll software: Integrates with Gusto
Accounting: Integrates with Xero and QuickBooks
Intuit recently acquired TSheets, so if you use QuickBooks, data transfers from TSheets require only one-click.
TSheets' real-time standard reports also give you everything from project job costing to an audit trail.
Customer Support
You'll get support from TSheets Monday thru Friday from 8 a.m. to 5 p.m. Mountain time by phone, email or online. That makes it tricky if you need help scheduling emergency on-call appointments after hours or on weekends.
Other Features
TSheets provides a GPS time tracker, time clock and mobile app. It also produces payroll ready timesheets that you can easily import into your payroll software.
What TSheets Is Missing
TSheets pricing is almost double the cost of the other employee scheduling software packages we reviewed. TSheets doesn't offer any kind of in-person training like some of the other vendors do. There is also no live representative available for customer support on the weekends. Otherwise, there's no functionality missing from TSheets once you purchase the scheduling add on.
TSheets User Reviews
TSheets earns solid user reviews on third-party reviews sites where it's consistently rated four and a half out of five stars. Users love the mobile app and QuickBooks integration but also mention that TSheets is a bit complex to set up. Read for yourself what small business users have to say in our TSheets review.
How to Sign Up for TSheets
To sign up for TSheets, choose the "Try Free" option from its website. You won't need a credit card to sign up, and if you like the software, you can provide your credit card at the end of the trial period and keep all your existing data.
Shiftboard: Best Employee Scheduling Software for Regulated Industries

We found Shiftboard to be best for regulated or union environments and for jobs requiring employees to be licensed and certified, although it's also priced on the higher end. Shiftboard supports complex scheduling environments and includes data for all U.S. labor laws. It can build schedules based on union contracts. Shiftboard supports all industries, including those with hourly and shift workers.
Shiftboard Pricing
Pricing for Shiftboard ranges from $3 to $7 a month per employee, and it offers discounts for nonprofits. However, what's not shown are the setup and training fees, which require a quote, so your actual start up-price may be higher than the monthly per employee prices shown.
Shiftboard Pricing Table
| | Basic | Professional | Enterprise |
| --- | --- | --- | --- |
| Price | $3/employee per month | $6/employee per month | $7/employee per month |
| # of Employees | 20 | Unlimited | Unlimited |
| # of Locations | 1 | 1 | Multiple |
| Scheduling | ✔ | ✔ | ✔ |
| Time & Attendance | | ✔ | ✔ |
| Reporting | Basic | Advanced | Advanced |
| Integrations | | ✔ | ✔ |
| Customization | | ✔ | ✔ |
Shiftboard also offers a free trial for up to 30 days that requires no credit card.
Shiftboard Features
In addition to standard scheduling features common to all the programs we reviewed, using Shiftboard employee scheduling software, you can input rules that let you manage who can work which jobs based on credentials. It also lets you manage event staff and volunteers, including training of staff or volunteers if you upgrade to Enterprise. Similar to Homebase it includes job posting options with an applicant tracking tool that's available if you upgrade to the Enterprise package.
Ease of Use
Ease of use is relative as setting up Shiftboard takes more time due to advanced rules, such as to block workers with expired credentials from being scheduled for a role like a forklift operator or licensed nurse. On the employee side, however, it allows your employees to use interactive voice response (IVR) phone responses or quick response (QR) codes to sign in, and the text function helps your employees respond to fill open jobs.
Scheduling Process
Scheduling is done similar to the other software we reviewed using calendar views and templates. However, when you set up a schedule, you can include any employee credentials needed like an electrician license or nail tech certification to make sure you only schedule qualified staff for open shifts.
Shiftboard will also send you alerts if someone forgets to clock in. If you upgrade to the Enterprise package, you'll also get compliance alerts.
Interfaces & Reports
Shiftboard Integrates with multiple larger payroll software systems like ADP, QuickBooks, and Paychex. It provides standard reports; but for automated file exports like to your third-party HR and payroll software, you would need to upgrade to the Enterprise package.
Customer Support
Shiftboard provides support via phone, email, web, and live online chat support Monday through Friday from 6 a.m. to 5 p.m. Pacific time. Training costs are extra. However, it provides access to a robust user blog and online self-service support that includes helpful screenshots for free.
Other Features
If you want applicant tracking and event management tools without having to purchase separate software packages, those options are available in the Enterprise package for only about $3 more per employee.
What Shiftboard Is Missing
Shiftboard has no 24/7 live support and received slightly lower user ratings on ease of use. You have to upgrade to Professional to get shift-trading features, whereas most software provides that in basic or even free versions. Due to its ability to manage complex scheduling, there's a bit of a learning curve. It's not the best value if you have fewer than 10 employees.
Shiftboard User Reviews
Shiftboard users rave about the customer service but comment about the complexity and learning curve, which is understandable as the software does so much. Our small business users give it a four out of five rating. For more information, check out our Shiftboard review.
How to Sign Up for Shiftboard
While Shiftboard provides pricing and features on its website, there's no free trial and to sign up, you have to request a demo first. We find that's code for a required call with a salesperson so it can help you determine what features you need and potentially sell you on an upgrade.
If you haven't yet found the right employee scheduling software, you might consider some of the alternatives below.
Other Employee Scheduling Software Options
There's a wide range of employee scheduling options for small to medium-sized businesses, freelancers, and self-employed workers. We wanted to share the full list of products that we considered. Our online reviews section provides pricing and features for all of the employee scheduling software we've reviewed.
Employee Scheduling Software Options
| | Features |
| --- | --- |
| Homebase | Designed to help businesses reduce schedule errors and no-shows |
| When I Work | An employee scheduling software and online time clock |
| Deputy | A solution for employee scheduling, time and attendance tracking, and team communication |
| Shiftboard | Features appointment management, automated scheduling, calendar management, and employee database |
| Humanity | Scheduling software for both small and large businesses with calendar management and payroll system integration |
| Ximble | Labor management software with automated scheduling, calendar management, shift scheduling, and time tracking features |
| 7Shifts | Mobile and web-based employee scheduling tool designed for the restaurant industry |
| WhenToWork | Cloud-based scheduling software that features customizable reports, integration with third-party programs, and more |
| Schedule Anywhere | Available as a subscription-based service or as a self-hosted solution; features automated scheduling, employee database, vacation/leave tracking, and more |
| HotSchedules | Scheduling and workforce management software designed for restaurant, retail, and hospitality industries |
| Calendarwiz | Online calendar service that can be used as a standalone calendar, intranet calendar, website calendar, or website plug-in |
| Schedulefly | Web-based employee scheduling and communication tool designed for the restaurant industry |
| ScheduleSource | Features a web-based application called Teamwork that is used for scheduling, time and attendance tracking, forecasting, and more |
| SubItUp | Customizable online employee scheduling solution that offers automated scheduling, employee database, shift scheduling, time tracking, and more |
| TimeForge | Designed for the restaurant and hospitality industries.Includes time punches, human resources, and daily logs |
| TrackSmart Scheduling | Features automated scheduling, shift scheduling, time tracking, and more |
Best Employee Scheduling Software Alternatives
Sometimes, employee scheduling tools are available as part of a larger more-inclusive software package. We provide buyer's guides on each of these categories to help you choose which software package may work best for your business like all-in-one HR systems, which includes an employee scheduling feature.
Alternatives to Employee Scheduling Software
The Bottom Line
According to Snagajob, 35% of 18- to 25-year-olds left their last job due to inconsistent scheduling. Retaining employees with clear, efficient scheduling can add up to real savings for your small business.
When it comes to employee scheduling software, there are a variety of good options out there. Homebase offers the best solution at the best price and is a great fit for the majority of small businesses, especially brick-and-mortar retail stores and restaurants.