Minority small business grants are awarded―based on race, gender, identity, or location―to small businesses by corporations or nonprofit organizations. As they aren't loans, they don't have to be repaid once awarded. We have selected eight great grant opportunities for minority-owned businesses to pursue based on availability, timing, populations served, and grant size. Here are 8 great minority small business grants in no particular order.
1. First Nations Development Institute Grants

The First Nations Development Institute is a nonprofit group that aims to help Native Americans, Alaska natives, and native Hawaiians. Not only do they have grant assistance programs, but they also have many grant programs depending on your location and if you are Native American. Grant opportunities through First Nations Development Institute vary, with new opportunities being added as others expire. You can join their mailing list if you want to be informed of new opportunities and resources as they are posted.
2. National Black MBA Association Scale-up Pitch Challenge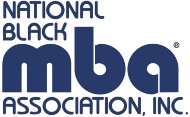 The National Black MBA Association (NBMBAA) offers cash prizes ranging from $1,000 to $50,000 through its Scale-Up Pitch Challenge. The challenge is aimed at startup and early phase businesses that have a founder who is Black and maintains at least equal ownership stake in the startup. Through the challenge, NBMBAA also connects startups with early-stage investors and venture capitalists.
To compete in the challenge, you must be an NBMBAA member and complete an online application. Membership dues are $100 annually or $10 per month. Selected applicants will compete in a three-minute pitch competition at a regional level, and finalists will go on to compete at the NBMBAA annual conference.
3. Amber Grant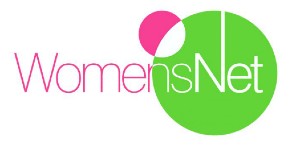 The Amber Grant Foundation in conjunction with WomensNet offers one $10,000 grant each month to a woman-owned business. Monthly winners then become eligible to receive one of the foundation's two $25,000 annual grants. The Amber Grant application is a simple online form, with tips for applying given by the grant's advisory board included.
Note there is an application fee of $15 to apply. This fee helps to fund future grants and cover administrative costs for the foundation. The website has a thorough frequently asked questions (FAQs) section that explains what the application fee is used for as well as answering a variety of other questions about the grant process.
4. Sephora Accelerate

Established in 2017, the goal of the Sephora Accelerate program is to provide consistent, cohesive, and ongoing support for entrepreneurs in the beauty industry, backed by digital and in-person resources. Content and curriculum provided are directly correlated to helping founders succeed at Sephora.
The Sephora Accelerate 2021 cohort focused heavily on minority-owned beauty entrepreneurs, working towards meeting the company's pledge of having 15% of its shelf space represented by Black-owned brands. Applications for future cohorts are on an annual basis.
5. Coalition to Back Black Businesses

A multi-year initiative was developed to support Black-owned businesses and their communities in the wake of the COVID-19 pandemic. As part of the initiative, $5,000 grants are awarded to several businesses each fall through a competitive award process, with those recipients eligible for an additional grant of $25,000 the following summer. The coalition's goal is to donate $14 million over a four-year period.
The Coalition to Back Black Businesses states that Black-owned businesses that have between three and 20 employees, are based in an economically distressed area, and have demonstrated a financial impact from COVID-19 can apply.
6. New Voices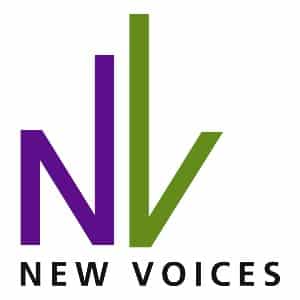 New Voices is a nonprofit organization that awards grants to women entrepreneurs of color. Through pitch competitions, applicants can win between $5,000 and $25,000. To date, New Voices has awarded nearly $1 million through nine pitch competitions to women-owned entrepreneurs of color.
Upon receiving a grant, recipients receive skills development training, coaching, and business mentoring. Prospective businesses can sign up through New Voices' website to receive more information on their programs and services.
7. IFundWomen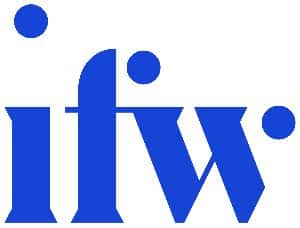 IFundWomen is a network of women entrepreneurs that provides mentorship, crowdfunding, and a grant portal where businesses can seek out grant opportunities funded by donors to IFundWomen, as well as other grant opportunities targeting women-owned businesses. Opportunities may target a specific geographic region or a specific demographic segment, both within the United States and internationally.
IFundWomen has raised $8 million for grant distribution, with over half of those funds still available for potential recipients.
8. Comcast RISE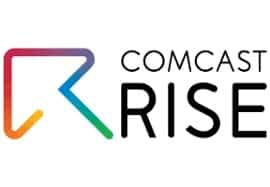 Comcast RISE is a multiyear commitment to provide marketing, creative, media, and technology services to small businesses owned by women or minorities. Comcast RISE offers three opportunities for eligible businesses. Nonmonetary awards include a technology makeover, where eligible businesses receive equipment and services, and media consultation and support, including advertising on Comcast platforms.
Additionally, Comcast RISE also awards $10,000 grants in intermittent grant cycles to eligible businesses to invest in their growth and sustainability. Comcast awarded $11 million in 2021 to 1,100 businesses throughout the US.
Other Federal Grant Opportunities & Programs
USA.gov, formerly BusinessUSA, is a comprehensive list of all government resources. You can use this database to find programs, grants, and other resources that are designed to help minority small business owners. They assist with finding the financing or growth help needed to take your business to the next level. This source also provides a directory of state and local business financing programs.
Also, you can find numerous small business grant opportunities by using Grants.gov. The website is a collection of grant opportunities and information that can help you build a better grant application package. Most of these grants, however, aren't for starting or growing small businesses, but instead are more specific to research and product creation.
These grant opportunities are often specific niche opportunities that align with a federal agency's current mission. While you likely won't be eligible for most of them, there may be some for which your business is well-suited. Take your time perusing the list—you may find an unexpected grant opportunity for your business.
Minority Business Development Agency
Under the direction of the US Department of Commerce, the Minority Business Development Agency (MBDA) aims to help grow the economy and build more jobs by giving more opportunities to established or aspiring minority business owners.
The MBDA has business centers all around the country that you can walk into to get assistance with your business needs. From sourcing loan information to legal assistance or marketing help, these business centers want to help your business thrive. This includes helping identify grants that could be a good fit for your business and then helping you through the application process.
Additionally, your local MBDA office can help connect you with state agencies that deal with minority-owned small business concerns. These state departments can help you with financial or technical assistance, including helping you prepare for and apply to grant programs.
Small Business Administration 8a Program
If you're a socially or economically disadvantaged individual that owns at least 51% of a business, then you could qualify for business development help from the Small Business Administration (SBA). While the SBA doesn't have grants to help you build your business, it can help you get an SBA loan and get consideration for other federal grants and contracts through its 8a certification program. The SBA can also assist you with finding a mentor to help you through many different processes, from launching a new product to implementing a lean manufacturing process. The SBA may also be able to identify grants that you qualify for and find a mentor that'll help you successfully get through the grant application process.
Applying for Minority Small Business Grants
When selecting which minority business grant to apply for, pay special attention to the grant's eligibility requirements and the application deadline. Failing to meet either of these will eliminate you as a candidate for the grant. In all likelihood, no two grants will have the same application process, so some diligence will be required. Only apply for grants which you're fully qualified for; otherwise, you'll be wasting time and effort that could have been focused on seeking other grant opportunities or applying for other startup financing.
Generally, the five steps to apply for most minority small business grants are get certified as a minority-owned business, write a business plan, do your research, gather required documentation, and apply for your minority business grant before the deadline.
1. Get Certified as a Minority-owned Business
The first thing you want to do as a minority-owned business is to get certified as one by the minority business enterprise (MBE). Not only will it help you get easier access to grants and make the applications easier, but they provide some other benefits like business development assistance. If you need help getting certified, the Minority Chamber of Commerce can assist you with the process.
2. Write a Business Plan
Most minority small business grant applications will require you to submit a business plan. It's better if you have written one before beginning your grant search. This is because it can be difficult enough to meet the deadlines that grants require without having to create a business plan from scratch.
The business plan will be looked at as a roadmap for your organization. If you're unfamiliar with how to write a business plan, we suggest using business plan software (like what's offered by LivePlan) that can easily walk you through the process. You can also follow this business plan checklist and template if you intend to apply for an SBA loan at some point. Many SBA-preferred lenders will want a robust business plan submitted with your loan application.
When applying, include a section on how your small business will improve the economy and the local community within your business plan. The fact that you're a minority-owned business should also be mentioned.
3. Do Your Research
Putting in time and effort to research grants is key to increasing your chances of getting funded. There are often a lot of applicants who match the grant requirements perfectly. Only apply to grants that you have a high chance of getting, and make sure you understand exactly what the application requires. This research will be invaluable as you work through each application. Many grants are only awarded to one business or just a handful of businesses. This means competition can be fierce.
Carefully review the eligibility requirements listed in the grant announcement to ensure that you qualify. Ineligible applicants will immediately be disqualified, so there's no sense in completing an application if you don't meet the guidelines. If, after reading through the grant announcement thoroughly, any details remain unclear, contact the grantmaker for clarification.
4. Gather Required Documentation
In general, you can anticipate that you'll need to include some basic documentation with your application, such as your business plan, proof of business ownership, and possibly a copy of your business license.
It's a good idea to make a checklist of the grant requirements so that you have an updated list of what's left to collect as you go. For example, some grant applications may ask you to write 500 words on why your business is a fit for the grant's objectives. Others may ask you to provide an organizational chart.
5. Apply for Your Minority Business Grant Before the Deadline
Make sure to submit your grant application prior to the deadline, as late applications aren't accepted. Take the application due date and work backward to step one in the application process, determining how much time is needed for each required task. This will help you budget your time to ensure you complete every required part of the application in advance of the deadline.
You can think of it as making a pitch to an investor, where no two pitches should be the same. You want your business to appeal to the specific grant committee looking at your application every time, and each committee has different characteristics they're looking for.
Alternatives to Minority Small Business Grants
Applying for a minority small business grant doesn't guarantee that you'll be awarded the funds. If all of the research and effort involved in applying for a minority small business grant doesn't appeal to you, there are other sources of funding for your business. Some alternatives include:
Small business loans: You can obtain a business loan through a bank or online lender. SBA loans are government-backed and come with long terms and low rates, while online lenders have relatively lenient qualification requirements and simple application processes. One option for SBA financing is the SBA Microloan, which provides up to $50,000 and is originated by community-based nonprofits.
Personal loans for business: Best suited for startups unable to obtain a business loan, these loans are based on your personal credit history, and therefore don't require business plans and projections. By using an unsecured personal loan for business, you won't need to compromise collateral equity, and you can still supply startup capital to your business.
Rollover for Business Startups (ROBS): If you have existing retirement savings that you're willing to utilize, a ROBS allows you to utilize those retirement funds (without paying any early withdrawal penalties or taxes) to provide funding for your small business. A ROBS isn't a business loan, so there's no debt to repay or interest payments to make.
Bottom Line
Minority small business grants can be a helpful source of capital to groups of individuals who typically receive less financing than others. However, finding the right grant to apply for can take some research and requires a well-written grant application that matches the funder requirements. It's important to have a backup plan in place in case you don't receive funding.