Minority small business grants are financial incentives given to minority-owned businesses based on race, gender, personal status, or location. Grants are not loans, and don't have to be repaid once they've been awarded. Minority business grants are offered by corporations or special interest groups, with the goal to help minority businesses.
Choosing the Right Minority Small Business Grant
When selecting which minority business grants to apply for it is important to pay special attention to the qualification requirements, and the application deadline for the grant. Failing to meet either of these will eliminate you as a candidate for the grant. Only apply for grants for which you're fully qualified, otherwise you'll be wasting a lot of time and effort that could have been focused on other grant opportunities or applying for startup loans.
Finding the right small business grant for you can be difficult without the right resources. While government entities don't provide grants to start or grow businesses, they do offer the best resources that could help you either find or apply for the right grants. These resources can also help your business in other ways, such as finding and applying for minority business loans.
11 Best Minority Small Business Grants
The best minority business grants for your business will be the ones for which you are most qualified. Meeting the qualification factors for the grant will help ensure that your application isn't rejected before it gets before the award committee. We've compiled a list of some of the best minority small business grants and grant resources for minority-owned businesses.
The 11 best minority business grants and grant resources are: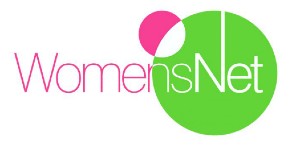 The Amber Grant Foundation in conjunction with WomensNet offers one $2,000 grant each month to a woman-owned business. Monthly winners then become eligible to be entered into a competition to receive the foundation's $25,000 annual grant. The Amber Grant application is a simple online form, with tips for applying given by the grant's advisory board included.
You will need to pay a $15 application fee for this grant. The collection of application fees helps to fund future grants, and cover administrative costs for the foundation. The Amber Grant Foundation's website has a thorough frequently asked questions section that explains the uses for the application fee, as well as providing answers to a variety of other questions about the grant process.

The First Nations Development Institute is a nonprofit group that aims to help Native Americans, Alaska Natives, and Native Hawaiians. Not only do they have grant assistance programs to help you with your applications, but they also have many grant programs depending on which of the above groups you qualify for, and where you're located.
Grant opportunities through First Nations Development Institute vary, with new opportunities being added as others expire. You can join their mailing list if you want to be informed of new opportunities and resources as they are posted.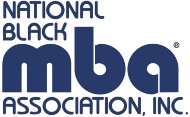 The National Black MBA Association (NBMBAA) offers cash prizes ranging from $1,000 to $50,000 through its Scale-Up Pitch Challenge. The challenge is aimed at startup and early phase businesses that have a founder who is black (of African descent) and maintains at least equal ownership stake in the startup. Through the challenge, NBMBAA also connects startups with early stage investors and venture capitalists.
To compete in the challenge, you must be an NBMBAA member ($10 monthly membership fee), and complete an online application. Selected applicants will compete in a three minute pitch competition at a regional level, and finalists will go on to compete at the NBMBAA annual conference.

The National LGBT Chamber of Commerce (NGLCC) is a national advocacy organization aimed at expanding opportunities for LGBT-owned businesses. NGLCC offers certification of LGBT business enterprises. This certification allows your LGBT business to be recognized by other companies that are seeking to create a LGBT inclusive supply chain.
In addition to the certification provided by the NGLCC, the organization also advertises funding and grant opportunities on its blog as they arise. As an organization that understands the challenges and needs of LGBT-owned businesses, NGLCC has become a go-to source for LGBT entrepreneurs nationwide.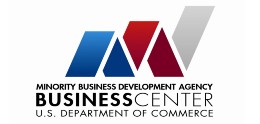 Under the direction of the U.S. Department of Commerce, the MBDA aims to help minority business owners or minorities wanting to become small business owners. The goal is to help grow the economy and build more jobs through giving more opportunities to minorities, who may not have had those opportunities.
The MBDA has physical business centers all-around the country that you can walk into to get assistance with your business needs. From sourcing loan information to legal or marketing help, these business centers want to help your business thrive. This includes helping identify grants that could be a good fit for your business and then helping through the application process.
Additionally, your local MBDA office can help connect you with state agencies that deal with minority-owned small business concerns. These state departments can help you with financial or technical assistance, including helping you prepare for and apply to grant programs.

If you're a socially- or economically-disadvantaged individual and own 51% of your business, then you could qualify for business development help from the Small Business Administration (SBA). The SBA doesn't have grants to help you build your business, but it can help you get a minority business loan or an SBA startup loan.
The SBA can also help you find a mentor to help you through a number of different processes from launching a new product to implementing a lean manufacturing process. The SBA may also be able to identify grants that you qualify for, and to find a mentor that will help you successfully get through the grant application process.

USA.gov, formerly BusinessUSA, is a comprehensive list of all government resources. You can use this database to find programs, grants, and other resources that are designed to help minority small business owners. You can find help to get the financing or growth help you need to take your business to the next level.
This source will provide you with links to various federal government agencies that provide loans and grants to small businesses, as well as providing a directory of state and local business financing programs.

You can find many of the best minority small business grants by using the government site Grants.gov. The website is a collection of grant opportunities and information that can help you build a better grant application package. Most of these grants, however, aren't for starting or growing small businesses, but instead are more specific to research and product creation.
Grants.gov lists over 1,000 grants that are available to small businesses. Many of these are for very specific niche opportunities that align with a federal agency's current missions. While you likely won't be eligible for most of them, there may be some for which your business is well-suited. Take your time perusing the list, and you may find an unexpected grant opportunity for your business.

FedEx aims to help strengthen small business innovation by awarding 10 grants ranging from $15,000 to $50,000 every year to product-focused small businesses. The largest grant in 2017 went to two women business owners out of Colorado that repurpose military surplus to help veterans. If you're a minority with a cutting-edge product, this grant might be right for you.
To enter the contest for a FedEx small business grant, you will need to submit an entry via the contest website. You will be required to answer a few questions about your business, including providing an elevator pitch about what makes your business stand out and how you would use the grant funds. Additionally, while it is not required, you may submit a 90-second video to accompany your application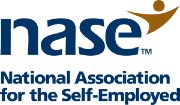 The National Association for the Self-Employed (NASE) offers small business Growth Grants of up to $4,000. To be eligible, grant recipients must be micro-businesses. Grant proceeds can be used to help your business market, advertise, expand, and hire employees. Since 2006, the NASE has awarded nearly $1,000,000 through its Growth Grants program. NASE Growth Grants are general grants, and are open to everyone.
To apply for this grant you must be a member of NASE. The cost of a NASE membership varies depending on the enrollment level that you select. Monthly membership costs start at $12 per month. Once you have become a member, you will have access to the grant application to apply for the grant.

The USDA's Value Added Producer Grant (VAPG) program offers small business grants up to $250,000 to help agricultural producers enter into value-added activities related to the processing and marketing of their products. These grants are open to businesses in rural areas that are operating as independent agricultural producers, agricultural producer groups, and cooperatives of farmers or ranchers.
Application information for this program can be found on grants.gov. Applications for these grants are only accepted during an open Notice of Solicitation of Applications. You can contact your local USDA Rural Development office for additional information on this grant opportunity, as well as other USDA business loans.

How to Apply for Minority Small Business Grants
When applying for small business grants, it is important to follow the instructions precisely. Most grants will disqualify your application if you don't follow their directions with exactness. In all likelihood no two grants you apply for will have the same application process, so some diligence will be required to make sure you're doing everything the right way for each individual application.
Generally, the five steps to apply for most minority small business grants are:
1. Get Certified as a Minority Owned Business
The first thing you want to do as a minority-owned business is to get certified as one by the Minority Business Enterprise (MBE). Not only will it help you get easier access to grants (and make the applications easier), but it provides some other benefits like business development assistance. If you need help getting certified, the Minority Chamber of Commerce can assist you with the process.
2. Write a Business Plan
Most minority small business grant applications will require you to submit a business plan. It's better if you have written one in advance of beginning your grant search. This is because it can be difficult enough to meet the deadlines that grants require without having to create a business plan from scratch.
The business plan will be looked at as a roadmap for your organization. It should give everyone piece of mind on the direction and longevity of the business. If you're unfamiliar with how to write a business plan we suggest using a business plan software, like what's offered by LivePlan, that can easily walk you through the process.
When you're applying for a minority small business grant, it's important to include a section on how your small business will improve the economy and community within your business plan. The fact that you're a minority owned business should also be a prominent part of your business plan.
3. Research Grants to Find the Right One
Putting in the work to research the right grants is key to making sure you're not wasting your time and that you're maximizing your ability to get funded. There will typically be a lot of applicants who match the grant requirements perfectly. If you don't match the requirements perfectly, your chances of receiving the grant decrease.
Only apply to grants you have a high chance of getting, and make sure you understand exactly what the application requires. This research will be invaluable as you work through each application. A lot of grants are only awarded to one business or just a handful of businesses that apply. This means the competition can be fierce, and you'll likely need to research multiple grant programs before you apply to the one you have a shot at being awarded.
The typical process for properly researching minority small business grants is:
Find a grant: Whether through an online search, or a recommendation from another source, the first step in the process is to locate a grant opportunity you believe you may be eligible for.
Check eligibility requirements: Carefully review the eligibility requirements listed in the grant announcement to ensure that you qualify. Ineligible applicants will immediately be disqualified, so there is no sense in wasting time completing an application if you don't meet the qualifications.
Find the deadline: Review the grant announcement thoroughly to ensure you clearly understand when the application is due. If you have any questions about the grant deadline, contact the entity offering the grant in advance for clarification.
Check the full application procedure: The grant announcement will detail everything you need to submit as part of your minority small business grant application. Review this section to determine if you will need to provide any additional documents or information not readily available.
Look at the history of past winners: Reading about prior winners of the grant will give you some insights as to the types of businesses that received funding.
Contact the grant organization if you have any questions: Grant announcements generally list a point of contact you can reach out to with questions. If after reading through the grant announcement thoroughly there are any details that remain unclear, contact the company or agency issuing the grant for clarification.
4. Gather the Required Documentation
At this point, you should be able to gather all of the necessary documentation and create any write-ups the grant application requires. In general, you can anticipate that you will need to include some basic documents with your application, including your business plan, proof of business ownership, and your business address.
It's a good idea to make a checklist of the required documentation so that you can have an updated list of what's left to collect as you go. For example, some grant applications may ask you to write 500 words on why your business is a fit for the goal of their grant. Others may ask you to provide an organizational chart.
Some common documents that might be required include:
Business Plan
Proof of Business Ownership
Proof of Business Address
While these are the typical documents you will need to submit, you should be prepared to adjust your business plan for each application based on the grant requirements. You can think of it as making a pitch to an investor, where no two pitches should be the same. You want your business to appeal to the specific grant committee looking at your application every time, and each committee has different characteristics they're looking for.
5. Apply for Your Minority Business Grant Before the Deadline
It is extremely important to submit your grant application before the deadline, as late applications are generally not accepted. Ensure your grant application is submitted timely by working backward from the application date.
That means taking the application due date and working backward to step one in the application process, determining how much time is needed for each required task. This will help you budget the time you need to ensure you complete every required part of the application in advance of the deadline.
You should apply as early as you can to increase your chances of getting your application more time with the committee that awards the money. If you don't hear back from them within one week, follow up to confirm that they received your application. Things like this show that you're eager to participate in their program, and it shows the committee that you'd make a good choice to represent their organization as the grant recipient.
Types of Organizations that Fund Minority Small Business Grants
There are many different grants available to minority business owners, but most of them are extremely specific about their qualification requirements. Most of these grants are either for specific research or for smaller grant amounts than most businesses likely need. You're most likely going to find grants you qualify for from either corporations or special interest groups, or as a third-party to a government grant.
The three best places to find minority business grants are:
1. Corporations
Many corporations are eager to build good press, improve their standing with their customers, help those in their industry, and receive potential tax write-offs. Offering grants to a specific group of people can help accomplish all of these things. Most of these grants are designed to attract large applicants, however, so they're generally open to all minorities or all small businesses. This makes the competition much more fierce than other smaller grant opportunities.
2. Special Interest Groups
Special interest groups, such as nonprofit organizations and national associations, generally offer grants to a group of minority business owners that qualify for their unique mission. For example, a national association of Hispanic business owners would offer grants specifically for businesses owned by Hispanics. While grants from corporations target a general group of businesses, special interest groups offer much more targeted grants that aim to help a very specific minority group.
These groups are where you'll typically see a lot of private money being poured into businesses by wealthy individuals. These opportunities typically aren't advertised and are difficult to find unless you're well connected within these specific special interest groups (often through a form of membership).
3. Government Grants
The grants offered directly to minority-owned small businesses by the government are typically used to perform research or to develop specific products that will benefit a goal of a particular government agency. The government offers many great programs that can help small business owners with many aspects of business outside of funding. These programs range from finding a grant that will work for you, to teaching you proper accounting methods.
The government is the first place most small business owners turn to when they want to find a grant for their business. However, the grants offered by the government are generally offered to third-party intermediaries. These grant funds can be very beneficial to minority-owned small businesses, either as third-party grants or low-interest loan opportunities.
Pros & Cons of Minority Small Business Grants
There are advantages to minority small business grants, the most important of which is grants do not require repayment. Beyond that, grant opportunities can be found quite easily through online searches, and are available from a variety of different sources. However, grant opportunities are often very competitive, qualifying can be difficult, and the application deadlines are strict.
Pros of Minority Small Business Grants
Some of the benefits of minority small business grants are:
Repayment is not required: Unlike loans, grants do not require repayment of the funds. Grants are essentially free money for your business.
Funding is available from a number of sources: There are a number of grant opportunities available from a variety of sources, aimed at various types of businesses, and supporting a diverse selection of business needs. If you do not qualify for one grant, there are likely other grants available that you do qualify for.
Finding grant opportunities online is easy: The ability to search the internet for specific grants, or grants available for specific purposes or groups, has made finding grants easier than ever.
Cons of Minority Small Business Grants
Some potential disadvantages to minority small business grants include:
Competition for grants is fierce: Due to the nature of grants, and the fact that they do not require repayment, they are highly sought after by small business owners. The high volume of applications received for each grant decreases your odds of receiving the funding.
Application deadlines are inflexible: Generally grants are offered once a year, though some are offered more frequently, and have specific application deadlines. In the event that you miss a grant deadline, you will be unable to apply for that grant until the following year.
Getting a grant can be difficult: Many grants have strict qualification requirements, which may exclude you and or your business from applying. If you don't meet all of the requirements, you will be ineligible for the grant. Pay special attention to the listed requirements when applying for grants.
Alternatives to Minority Small Business Grants
Applying for a minority small business grant does not guarantee that you will be awarded the funds. If all of the research and effort involved in applying for a minority small business grant doesn't appeal to you, there are other sources of funding for your business. Personal loans for business purposes, SBA microloans, or a rollover for business startup (ROBS) can often provide you with the funding you need. Businesses requiring larger sums of money may want to consider applying with an angel investor.
Some alternatives to minority small business grants are:
Personal Loans for Business
Utilizing a personal loan for business can provide you with the funds your small business needs. Personal loans are based on your personal credit history, and therefore do not require business plans and projections. By using an unsecured personal loan for business, you will not need to compromise collateral equity, and can still supply startup capital to your business.
SBA Microloans
Another alternative to minority business grants are SBA Microloans. These are loans up to $50,000, funded by the Small Business Administration, but originated by SBA-approved community-based nonprofits. SBA microloans can have terms up to six years and are specifically targeted for smaller businesses and startups.
Rollover for Business Startups (ROBS)
If you have existing retirement savings that you are willing to utilize, a ROBS allows you to utilize those retirement funds to provide funding for your small business. A ROBS is not a business loan, so there's no debt to repay or interest payments to make. A major benefit of a ROBS is that you can use your retirement savings without paying any early withdrawal penalties or taxes on the funds used from your retirement account.
Angel Investors
Angel investors are individual investors who provide funding to startup and early phase businesses in exchange for an equity stake in your company. An angel investor will want to be confident in your ability to succeed, as well as in your business's projected growth. Angel investors provide funding by investing their own personal money, and when investing they are investing as much in you, the business owner, as they are in your business.
Minority Small Business Grants Frequently Asked Questions (FAQs)
How do I get a minority business grant?
The first step is to locate a minority business grant for which you qualify. Read the grant announcement fully, and follow the directions for applying precisely. There are no guarantees that you will be awarded the grant, but failing to follow the instructions can get your application immediately disqualified.
What government grants are available for small business?
There are a number of small business grants available through the federal government. You can view a full list of federal grant opportunities at grants.gov. Your local government may offer business grants aimed at increasing the economic development in your area. Your local SBA office can provide you contact information for these departments.
Are there grants for minority businesses?
There are grants for minority businesses, but finding them can be a challenge. Many minority business grants are offered through nonprofits, or organizations aimed at helping specific minority sects. An internet search of grants for your specific minority group will provide better results than a search for general minority business grants.
Bottom Line
Minority small business grants can be a good source of capital to groups of individuals who typically receive less financing than others. However, finding the right one can take a lot of research and the entire process can be lengthy, before you even know if you're getting any money. It's worth it if you get funded by the grant but there are no guarantees that will happen.