How to Find Preforeclosures in 10 Ways for Agents & Investors
When homeowners default on their mortgage payments, their property goes into preforeclosure. At this stage, they can choose to keep the property, sell it, or conduct a short sale. This makes preforeclosures a valuable opportunity for real estate agents to gain a listing or for buyers and investors to purchase a home below market value. To learn how to find preforeclosures, start by purchasing leads, searching through the MLS and local directories, or generating referrals.
One of the most effective and time-saving ways to find preforeclosure, FSBO (for sale by owner), and expired leads is with REDX. For $49.99 per month, REDX provides up-to-date preforeclosure property information in your county. It will include difficult-to-attain homeowner contact information and organize it in a database to give you a head start on the competition.
Get started today by learning how to find preforeclosure homes with these 10 methods:
Note: A home is in preforeclosure if the owner has fallen behind on their mortgage payments by more than 90 days and the bank has started the foreclosure process. In contrast, foreclosure properties have been repossessed by the bank. The bank took ownership of the property since the owner did not adhere to the conditions of their mortgage arrangement.
1. Purchase Online Preforeclosure Leads
One of the most direct paths to buying a house in preforeclosure is simply buying preforeclosure leads online. Some lead sources automatically send new leads to your inbox daily, allowing you to start marketing to leads immediately instead of spending hours or even days finding the lead before making contact.
Take a closer look at a few of the best preforeclosure lead sources:
Providers

Key Features

Verified leads
Live support
Power dialer

Largest provider of foreclosures
Free email alerts
Free 7-day preview

Filtered leads by type
Web portal lead manager
Power dialer integration

Daily lead delivery
Built-in lead management tools
Accurate contact information

Starting Monthly Price

$49.99

$39.80

$39

$87

Learn More
2. The Local MLS
One of the most logical places to find preforeclosure homes and generate real estate leads is the Multiple Listing Service (MLS). The MLS is a local database of properties for sale, accessible only to real estate professionals. Your local MLS is often the most reliable data source, and it can help you find active foreclosure and preforeclosure listings and detailed property information.
Since each MLS is operated and managed by real estate brokers and is specific to your state, it is not open to the public for the sake of security and operating costs. If you are not a licensed agent, you may be able to gain access by building relationships with agents, brokers, or the association that owns the MLS.
3. Online Directories
Online directories have extensive data on properties in your area, which can help you pinpoint preforeclosure listings. Directories also have filtering capabilities, making it easier to sort through potential listings to find the most relevant information.
While directories are useful for real estate professionals, they are ideal for real estate investors starting the search process for preforeclosure listings, because directories can be accessed instantly from any device with the least amount of legwork and without a real estate license. However, even the most accurate directories will inevitably have some inaccurate or out-of-date information, so it's important to check multiple sources.
Here are some online directories where to find preforeclosure lists:
Providers

Key Features

Free trial
Predictive analytics and marketing
Lead tracking and list building tools

Real estate and market analytics
Project rental ROI
Knowledge and help center

Most-used real estate platform
Listing and lead management tools
Forecasting and reporting

Free trial
Predictive AI technology and data
Detailed real estate reports and market data

Starting Price

$119 per user, per month

$24.99 per month, if billed annually

Free to browse; ZPA costs about $20 to $60 per lead

$49 per month

Learn More
4. Public Records
Searching public records is one of the most reliable ways to find accurate foreclosure listings, but it can be time-consuming and only provides limited information. Preforeclosure listings can be found for free in the public records section at your county recorder's office or online. Search for Notice of Default, Lis Pendens, and Notice of Sale. These notices are issued to the homeowner and publicly recorded during the foreclosure process.
Public records include the property address and the homeowner's name. Generally, they also include the name of the bank that is doing the foreclosing and how much is owed on the property, but there is a good amount of important information that will be unavailable. For example, public records don't include liens owned on the house (a title search is required for this information), photos, and a detailed property description, so you might have to comb the internet or ask around to find this information.
Understanding how to find preforeclosure properties through public records is only the first step of the process. You'll need to visit the property and look for signs of distress, like overgrown grass, piles of newspapers, or other signs of abandonment. You may even want to talk to neighbors or mail delivery drivers to find information about anyone living in the home. If you can't find contact information, you can leave a handwritten note letting the owner know that you are interested in assisting with the property.
5. Local Newspapers
Local newspapers publish the addresses of homes that are in any stage of the foreclosure process. Once the preforeclosure process begins, the homeowner will receive notices of foreclosure, including "Lis Pendens," which are also published in the legal section of the newspaper.
Of course, most local newspapers also have an online edition where the same information is published. You'll often have to pay for access to the newspaper for your county, but you can check out the legal section and make notes of the addresses that have litigation pending. Just like the public records, the paper won't include photos or descriptions of the preforeclosure listings, so you will have to do your own research to find this out.
Even though checking out local newspapers may seem archaic, it's an extremely reliable source that provides information as soon as the property receives notices. It's also easy to access, although there will often be a fee. This method is ideal for agents and investors who already know how to get listings, since there will be competition for these leads as soon as the data is public.
6. Real Estate Wholesalers
Another way how to find preforeclosures is by searching through the data yourself. You can make valuable connections with specialized professionals who are consistently in contact with preforeclosure leads, like wholesalers. Real estate wholesalers are entrepreneurs who advertise to distressed homeowners to buy their home and connect it with a buyer or investor.
For example, a wholesaler can find a homeowner in preforeclosure and make an offer at a certain price, depending on comparable properties and the home's condition. Wholesalers create a contract with the homeowner, but don't actually pay the designated amount. Instead, they find a real estate investor to buy the home for a fair price, and the wholesaler keeps the difference. By making connections with wholesalers, investors can get excellent deals on properties at a discounted price.
7. Real Estate Attorneys
Real estate attorneys are licensed professionals who can work with homeowners on various legal matters. For instance, attorneys are often hired to represent clients who inherit homes they can't afford or who have defaulted on their loans and need legal assistance.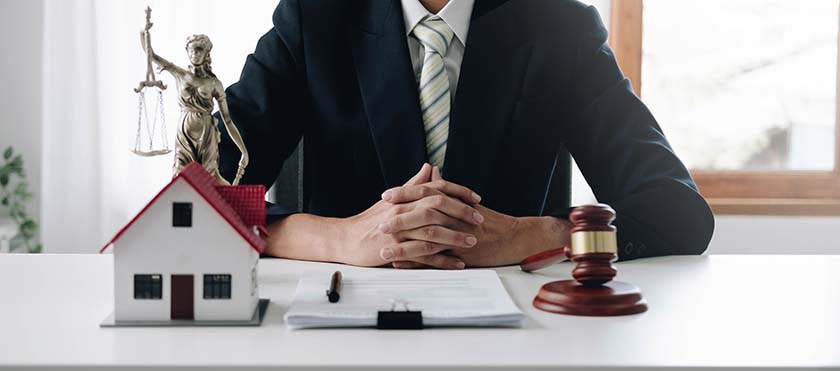 The best way to connect with attorneys is by attending in-person events or making connections through personal and professional friendships. You can also find them online or on social media and instantly connect. Attorneys can put you directly in the path of distressed owners and strong investment opportunities.
These can be some of the most valuable sources of preforeclosure listings because the referrals you receive are already active homeowners looking for your help. However, you will still need to do your own research on each property before making a deal.
8. Real Estate Referrals
In the real estate industry as a whole, networking is the best way to find leads and build a reputation. Whether you're an investor or agent, you'll be more successful in real estate with more connections. According to the National Association of Realtors (NAR), 63% of homesellers find their listing agent through a personal referral. You most likely have many other friends, family members, and acquaintances who can connect you with potential preforeclosure listings.
The owners of preforeclosures are often members of your community who likely went through an unexpectedly difficult hard time. You might be more connected to these potential leads than you think, so don't miss an opportunity to open the door for referrals.
Start by sharing your search for preforeclosure listings with friends, family, or on social media. Let them know that you are looking to invest in potentially distressed homes and that your business venture could be life-changing for other people in need.
You can even build a system to generate real estate referrals online, like creating a website, landing page, ads, and a social media account. With a real estate website creator like Placester, you can get a full website and custom landing pages up and running in a matter of hours. Tailor your website and landing pages to speak to homeowners of distressed and preforeclosure properties by giving them information about the process to let them know you're an expert in that niche.
9. Prospecting Letters for Preforeclosure Listings
Writing letters can seem like a boring or old-fashioned way to make contact, but it can actually be a particularly effective strategy for preforeclosures. Since the recipients are often not in their situation by choice, they should be approached with sensitivity and compassion, which is very difficult to do through online ads or messages. Letters, on the other hand, can be personalized and handwritten in order to make the biggest impact.
Write your prospecting letter from a template, but include personalized details about their neighborhood, local hot spots, or their interests if you are familiar with them. Keep the focus on communicating how you can benefit the owners as much as possible.
To simplify the process, consider using a direct mail service like ProspectsPLUS! for the execution of your prospecting letters—from designing and printing to mailing. ProspectsPLUS! offers multiple resources and strategies for distributing your letters and direct mail, including EDDM (Every Door Direct Mail) and the Market Dominator direct mail strategy. Start looking through ProspectsPLUS! templates and mailing options for free.
10. Real Estate Agents
For investors, real estate agents are an excellent resource to start your search for preforeclosure lists because they have access to the MLS. By working with a real estate agent, you'll get qualified assistance and have all the labor-intensive tasks completed for you, like handling any paperwork.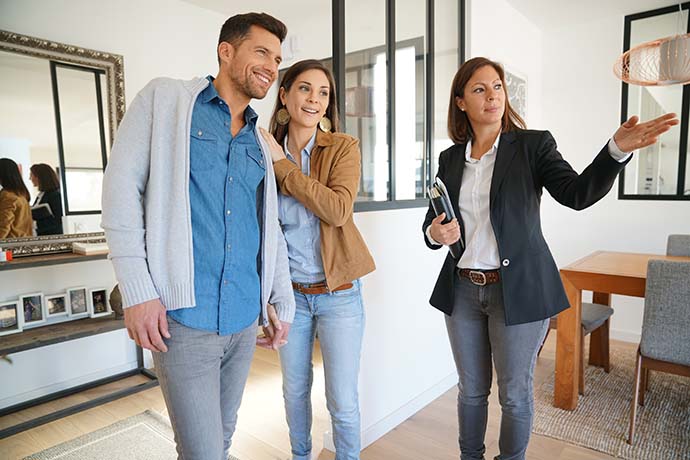 In addition, real estate agents can locate a preforeclosure listing, arrange any necessary meetings, and competently negotiate on your behalf. However, you must pay your agent to cover their commission, making the preforeclosure listing more expensive. Plus, you will also spend most of your time working to your agent's schedule.
Pros & Cons of Preforeclosure Leads
Homes in foreclosure often cost less than market value, which presents an incredible opportunity for savvy real estate investors or agents. This profit potential is the most obvious reason to search for preforeclosures, but there are also many hurdles that come with foreclosures. Before investing your time and resources, consider all the pros and cons of preforeclosure listings.
PROS

CONS

Homeowners are often motivated and extremely eager to sell their homes quickly
Most foreclosure properties are in poor or distressed condition
This is an opportunity for homeowners to relieve themselves of a significant financial and legal hardship
Foreclosures have a longer sale process, anywhere from 90 days to a number of years to complete, depending on many factors
Less competition for agents
Significant research required
For investors, foreclosure homes often cost less than market value, providing profit potential
Foreclosure homeowners can be difficult to contact or have extenuating circumstances with additional legal or financial obstacles
Bottom Line
There are many ways to get preforeclosure leads, such as the MLS, online directories, real estate referrals, and public records. Although it may be more work than a traditional property listing, there is potential to make a lot of profit, stand out from the competition, and specialize in a niche area of real estate.
Frequently Asked Questions (FAQs)
Preforeclosure often gives you more negotiating room because there is less competition from other purchasers and agents. Furthermore, you may usually examine or inspect the property before purchasing it. However, with a foreclosure, you typically don't have that option because foreclosure homes are only available to investors through real estate auctions.
Nevertheless, buying either preforeclosure or foreclosure homes gives investors incredible opportunities. But it would be best if you weighed the pros and cons of each to determine which is better for you.
---
Another advantage of purchasing a house during the preforeclosure phase is that you may negotiate the price. Purchasing a preforeclosed property is similar to buying a standard on-market property, except the seller may be more motivated to complete a deal. You'll be speaking with the homeowner or their representative directly, so you can outline your case and make any reasonable offer.
---