8 Tips on How to Get Foreclosure & REO Listings
Foreclosure and real estate-owned (REO) properties mean owners are in unfortunate financial situations and can no longer afford their properties. This presents an opportunity for real estate agents to get new listings, help people in need, and improve their community by finding the right buyer or investor. To learn how to get foreclosure listings, you need to become educated on the processes involved, use the right tools, and build relationships that help you engage with distressed homeowners.
An efficient way to find foreclosure leads is with REDX, a lead generation tool with specific preforeclosure and foreclosure packages. Its program identifies leads faster than other sources by automatically searching public records, court records, and tax records. It also provides accurate contact information in the built-in client relationship manager (CRM), which organizes and prioritizes each lead. REDX can be the difference between becoming a foreclosure specialist and struggling for each new lead.
Here are the top eight ways for agents to get foreclosure and REO listings:
1. Understand the Difference Between Foreclosure & REO Listings
Before you start learning how to get foreclosure listings as a realtor, make sure you understand the similarities and differences between foreclosure listings and REO listings. Foreclosure listings are properties in which a lender or bank is attempting to recover the balance owed on the property due to the owner defaulting on payments.
On the other hand, real estate-owned (REO) listings are properties already owned by the lender (which could be a bank or mortgage lender, or even a government agency) after the attempt to sell during a foreclosure fails to meet the opening bid.
The slight difference between foreclosures and REO listings is that foreclosure listings are in the process of being returned to the mortgage lender, whereas REO listings are already owned by the lender or a government agency. The agency may be the Department of Housing and Urban Development (HUD), the Department of Veterans Affairs (VA), or the Federal Housing Administration (FHA).
The approach to gaining either of these listings is similar because you are dealing with similar agencies that seize homes because of unpaid debts, but it's vital to understand exactly where the property is in the process.
2. Know the Market
Understanding the real estate market is the key for every successful real estate agent, but even more important when learning how to get REO listings from banks. The housing market is constantly in flux, which affects the number and availability of REO foreclosure listings. Varying trends can help you identify when there is an opportunity to obtain listings and increase your success rate by using data-driven information.
During the COVID-19 pandemic, foreclosure rates were at an all-time low, partially due to a government moratorium stopping most foreclosure activities. At this time, it was discouraging for agents or investors to find foreclosure and REO listings. However, foreclosure rates increased 167% between October 2021 and October 2022, showing that there is a current need for foreclosure real estate agents.
On the other hand, the rate of completed foreclosure listings is lower. In Q3 of 2022, lenders started the foreclosure process on 67,249 properties, but only completed 10,515 property foreclosures. This shows that the majority of homeowners are choosing to sell their homes instead of risking the loss of equity when their home is foreclosed. As an agent, this means homeowners value your expertise more than ever.
To further educate yourself on the local market, find foreclosure lists and REO lists on websites like Foreclosure.com. The property listing website includes active foreclosure property listings for consumers to purchase and is an extremely useful tool for real estate agents to learn from.
Search through Foreclosure.com's nationwide database by state to see the properties available in your area and in other locations. Compare prices, home conditions, and locations using its property widget to gain knowledge about the foreclosure market.
3. Become Educated on Foreclosure & REO Processes
In addition to building your understanding of the real estate market, getting educated about how to list REO properties and how to market yourself will help you gain success. Look for continuing education (CE) courses on foreclosures, lending, and marketing, or take a more in-depth course to get a certification. Most state real estate industry trade associations offer certifications and designations where you can get to learn new specialties and gain relevant credentials.
These professional credentials can then be used in marketing, business cards, and email signatures, designating you as an expert resource to your clients as well as lenders and government agencies. For example, the National Association of REALTORS (NAR) has a Short Sales and Foreclosure Resource certification.
There is a variety of online real estate schools that offer continuing education courses that can fit perfectly into an agent's busy schedule. For example, Kaplan has foreclosure and REO-specific courses in most states to educate agents on the distressed marketplace, including how to connect with lenders, participate in auctions, and understand typical notices. Check out its website to learn more.
4. Utilize Lead Generation Companies
Once you've brushed up on the market and educated yourself on how to get bank foreclosure listings, it's time to create a reliable lead generation strategy. There are many ways to do this, like nurturing your sphere of influence to get referrals or running online ads, but the most direct strategy is to use real estate lead generation companies. The right lead generation tool can help you easily and efficiently find new leads, build nurturing campaigns, and automate your marketing efforts.
5. Connect With Asset Management Companies
Asset management companies are hired by banks, lenders, and property investors to manage assets on their behalf. This typically includes maintaining the property, participating in the eviction, and handling the marketing and sale of the property. There are many asset management firms that specialize in foreclosures and REO properties with the objective of minimizing any loss to the lender or owner.
Developing relationships with asset managers can give you opportunities to provide a broker price opinion (BPO), which can help you get a list of foreclosures and REO listings. BPOs provide an estimation of the price of the property based on its characteristics. Getting to the final pricing suggestion is fairly complex, similar to a comparative market analysis, which is commonplace for the traditional sales process. There are a few things to understand before finalizing and submitting a BPO:
Costs: Potential costs associated with getting the property ready for sale
Real estate market: Market trends that may affect pricing at the given moment
Neighborhood: Current neighborhood quality and characteristics
Comparables: Sold comparable properties in the area to estimate possible pricing
Besides connecting with asset management companies, agents can find opportunities to produce BPOs by working with companies with deep connections with lenders, servicers, and investors. For example, Clear Capital is a broker network that provides agents with BPO opportunities to help them get foreclosure and REO listings. By completing a three-minute sign-up process, you'll be a part of the Clear Capital Broker Network and can be paid to provide BPOs to local companies.
6. Apply Directly With Government Agencies
When looking for a way to get a list of foreclosed homes, consider government agencies like the Department of Housing and Urban Development (HUD) and Fannie Mae. HUD acquires properties related to Federal Housing Administration (FHA) mortgages that are unpaid, and Fannie Mae is a government-sponsored agency originally created to stimulate homeownership. While Fannie Mae does not originate loans, it purchases and guarantees mortgages on a secondary market.
The process of working with either of these agencies is fairly simple. For HUD, you must join the Single Family Acquired Asset Management System (SAMS) and become a certified SAMS real estate broker. This only requires two forms, the SAMS 111 Broker Application and the SAMS 1111A Selling Broker Certification. Once these forms have been submitted, you'll receive a HUD-issued name and address identification number (NAID), which permits you to show, advertise, and submit offers on HUD homes.
Fannie Mae has a similar program that requires you to sign up to be a Fannie Mae Supplier by creating an account on ProcureOne. When Fannie Mae is unable to meet the housing demands internally, they will distribute foreclosure leads to agents within the required location.
7. Apply Directly With Banks or Other Lenders
In the past, connecting with banks and lenders was a lucrative way to get foreclosure listings directly. With current foreclosure trends, most lenders are outsourcing the work to asset managers, so finding banks looking for REO agents is more challenging. However, most large, nationwide bank websites list their available properties online. Here are a few common bank-owned REO listing sites:
Another possible way to generate real estate leads from banks is by offering updated BPOs to local mortgage lenders to see if they would be willing to give you these types of listings. It is worthwhile to develop relationships with locally based banks and credit unions that may be more interested in working with a neighborhood expert on foreclosure and REO properties than larger nationwide lenders would be.
8. Find a Mentor
There are many successful agents and brokers who build their businesses within a real estate niche like foreclosures and REOs. Instead of thinking of these experienced professionals as your competition, reach out to them and ask them to mentor you or become part of their brokerage. Having a mentor or a group of experienced agents will help you learn how to get REO listings more quickly, thoroughly, and efficiently.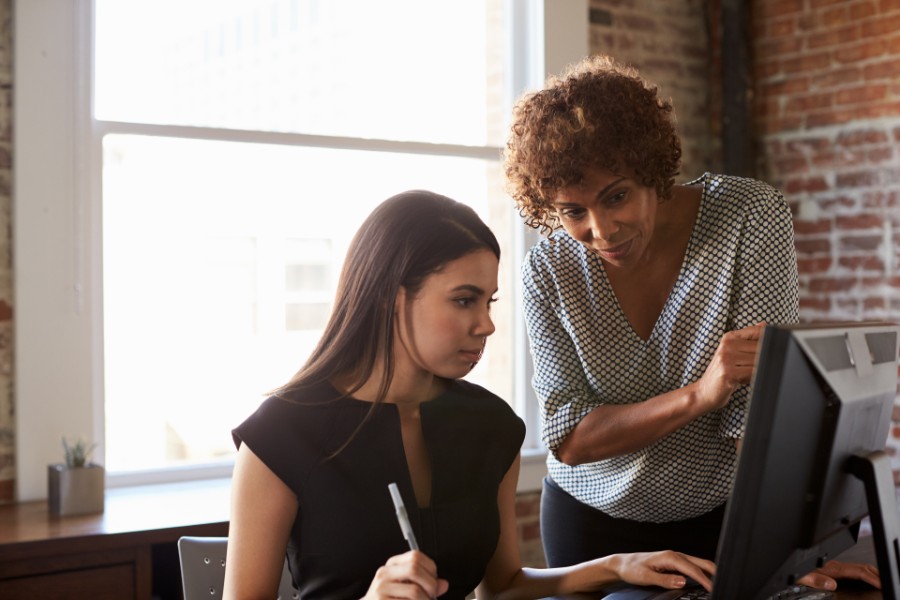 This is especially beneficial if there is a strong regional demand for foreclosure listings. Aligning yourself with like-minded brokers further opens up opportunities for you to participate in foreclosure and REO listings and make valuable connections. Experience is the best teacher, so learning from others with experience and putting yourself in transactions will help you learn how to get foreclosure listings and sell them with maximum efficiency.
Pros & Cons of Focusing on Foreclosure & REO Listings
There are many different niche markets that real estate agents and brokers can choose to specialize in, each with its own pros and cons. Foreclosures and REO listings are no exceptions, so make sure you are aware of the potential benefits and drawbacks of becoming a foreclosure specialist.
One benefit of being a foreclosure real estate agent is the limited amount of competition for listings. Very few real estate agents and brokers specialize in foreclosures and REOs, which simplifies the process of getting listings. In addition, agents who work with homeowners in foreclosure have the ability to help people in need. By helping someone sell their home instead of allowing it to get foreclosed or to the REO phase, you save them from financial disaster.
On the other hand, there is limited competition for foreclosure listings because it can be a difficult niche to break into. Finding and contacting foreclosure leads can be challenging, and forming relationships with banks and lenders doesn't happen overnight. Plus, the listings you receive may be in poor condition and difficult to sell. This means that foreclosure niches are not right for every agent, but they can be profitable and meaningful if you have determination, the skill set, and build the right connections.
Bottom Line
Agents who successfully learn how to get REO and foreclosure listings can create a steady stream of opportunities in high and low markets. In order to get foreclosure listings consistently, start by educating yourself on foreclosures, REO listings, real estate market trends, and lead generation strategies. Make sure to use available tools like REDX and make connections with local professionals and companies who can refer you to homeowners in foreclosure.