Are you a complete beginner when it comes to real estate photography? You've come to the right place. We have tips from real estate and photography professionals who'll give you great beginner advice on taking photos that sell homes. Let's get started!
We also asked 50 experts for their best real estate marketing idea. Click here to see what they told us!
Before now, it was important to have professional quality photos of your listings. Now, as technology continues to advance, your clients are going to want– and even expect– a virtual tour of their property. Learn more about this cutting edge technology by reading a free eBook from Matterport, "Top 10 Ways to Use VR to Win Listings in Real Estate."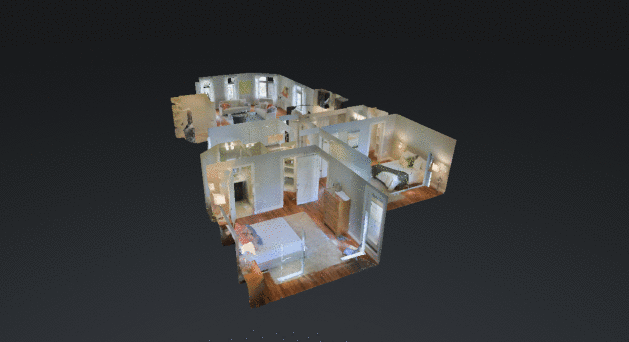 ---
2. Invest in a wide angle camera lens to emphasize space and create a sense of depth.
Ivan Ciraj, Sales Representative, Square One Condos
Tip #1: Always use a wide angle camera lense to capture the full essence of a space. This allows for a wider shot which gives a true sense of both depth and detail.
Tip #2: HDR photography allows you to stand out from the crowd. HDR takes several exposures of the same photo and combines them giving you professional photographs that look rich and full of dynamic shades. When potential buyers are looking at photos online, HDR leaves a memorable note due to its unique a polished look. Check out the difference in the example below:

---
3. Analyze Great Real Estate Photographs to See Why They Work
One of the best ways to learn how to master real estate photography is to analyze great pictures to see why they work. Over on Placester's Real Estate Academy they have an excellent write up on what to look for when assessing great real estate photos. They walk you through dozens of examples and explain why they work, and strategies to get similar results in your own photos. Check it out here.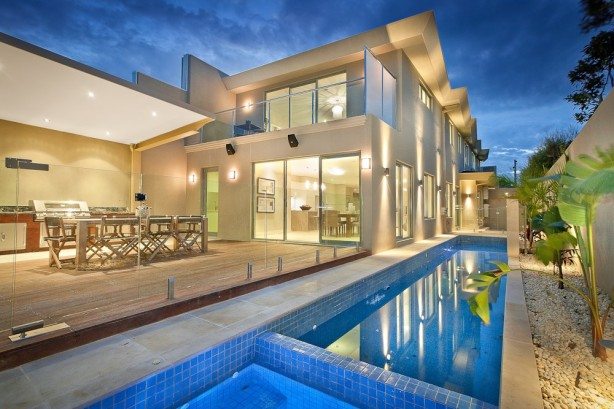 ---
4. Compose Your Pictures to Emphasize Space and Natural Light
Leah Brown, Berkshire Hathaway Home Services | Anderson Properties
Space and natural light are two qualities that home buyers are always looking for. That's why Leah Brown of Berkshire Hathaway recommends keeping space and natural light in mind when composing your pictures. For a perfect example of this technique, check her comparison pictures below. Which looks more appealing?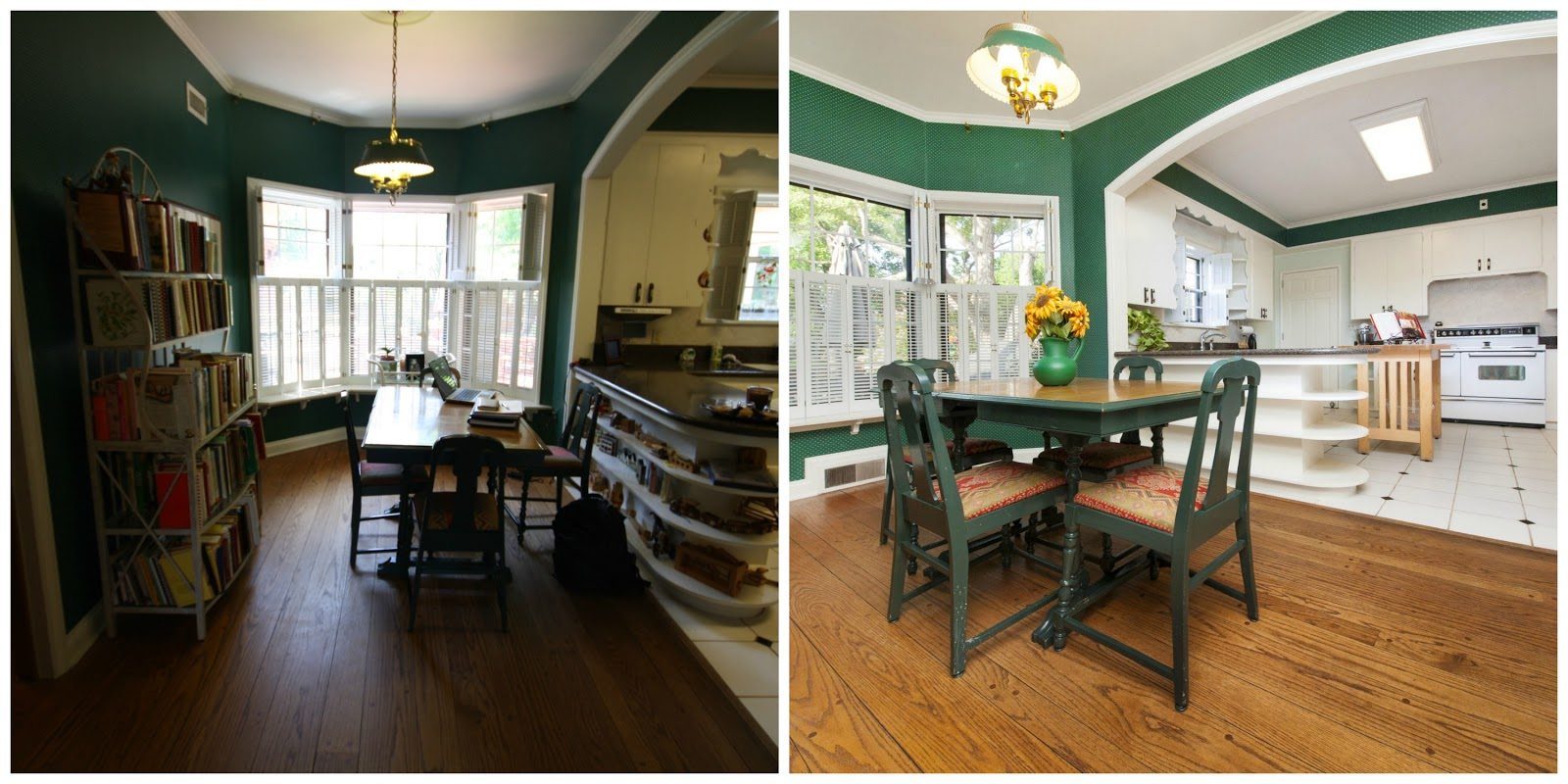 ---
5. Avoid vertical orientation at all costs. Use landscape orientation for optimal viewing.
John B Thomas, Jr., Realtor and Associate Broker, RE/MAX & WorldVentures
Shoot your photographs in the horizontal or landscape orientation whenever possible.The human eye sees the world in a roughly a 4:3 aspect ratio, though the standard ratio is moving to 16:9. So our brain finds the horizontal/landscape view more pleasing, NOT that smartphone vertical picture I keep seeing more and more!
---
Bonus: Click here to get a marketing worksheet, open house sign-in templates, along with a guide to improve your bio.
---
6. Hire a professional photographer.
Blain Handley, Realtor, Keller Williams
[Don't] scrimp on the cost of a highly experienced real estate photographer in the  field. This industry is littered with agents who take photos of high dollar properties with their smartphones. Having professionally-taken photos is truly the key to marketing and selling the home. Want to learn how to hire a photographer that won't let you down? Check out Placester's awesome guide here. 
---
7. If You're Shopping for a New Camera, Forget Megapixels and Buy a Full Frame Camera
Chris Feltus, Realtor, United Real Estate
Sensor size, not megapixels, is the most important criteria to consider when purchasing a new digital camera. Generally speaking, larger sensors mean better image quality, better low light performance, but more importantly, a wider field of view, which allows you to capture more of the room in your picture.
Take a look at the example image below. The pink box is what your typical digital camera would capture. The dark blue line bordering the photo is what a full frame camera would capture.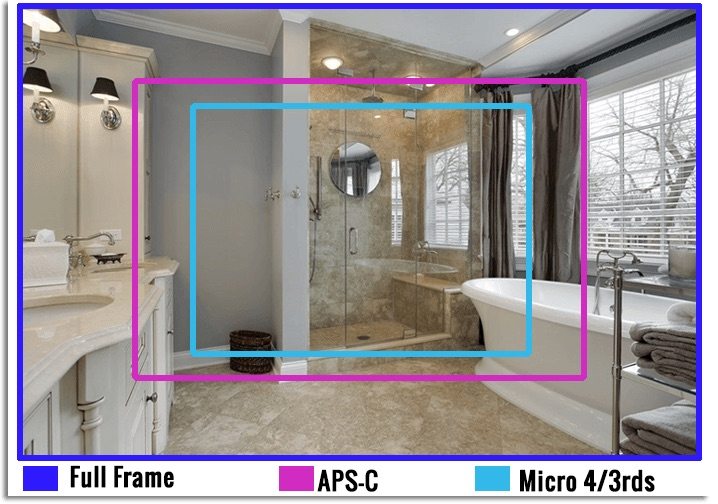 ---
8. Be prepared to dedicate several hours for your photoshoot.
Giovanni Farinacci, Courtier Immobilier Real Estate Broker, Keller Williams Prestige
I tend to orchestrate the shoot room per room. A decent shoot takes about 2 hrs for a 3000 square foot home.
---
9. Emphasize the best feature in each room.
Liat Tzoubari, Director of Sales & Marketing, Apartable
Our top tip for real estate photography would be to take a photo that emphasizes each room's selling point, whether it is the natural light in the room, the spaciousness, or the little nook in the corner that will make buyers curious to see more.
---
Linova Photography put together an excellent room-by-room guide showing you how to prepare each for your photo shoot. Here are a few tips for preparing kitchens and bathrooms for your photo shoot:
Preparing the Kitchen for a Photo Shoot:
Remove everything from the top and doors of the fridge. This includes magnets, business cards, photos, etc.

Clear and wipe off the counters. Clean counters look great in photos.

Hide dish soaps, sponges and paper towels.

Set up the kitchen or dining table with nice set of dishes.

A bowl of fruit or bouquet of flowers presents nice on the photos.
Preparing Bathrooms for a Photo Shoot:
Put down toilet lids.

Hide any toiletries that are in the shower or bath, as well as on the counter.

Clean mirrors and any glass surfaces.

Remove old towels from doors, showers and bathtubs. Hang a new set of towels that coordinate with the paint or tiles.

Depending on the space, a flower or plant can add a nice touch.
---
Angela Colley, Realtor.com
Over at Realtor.com, Angela Colley put together a great list of 5 things your real estate photographer wishes you knew. She covers the importance of megapixels (they're NOT important), cleaning the home before your shoot, waiting for the right weather, removing knick knacks, and how little things can make or break a picture of a home.
---
12. Add a pop of bright color to bring your photos to life.
Tamela Ekstrom, Owner & Broker, HAVEN Real Estate + Design
When we are selling homes, we like a neutral color pallet so the homes appeal to a larger pool of buyers. However, in real estate photography, it's the pops of bright color that photograph well. My biggest tip is using colorful artwork and vibrant pillows to make real estate photos pop and garner attention.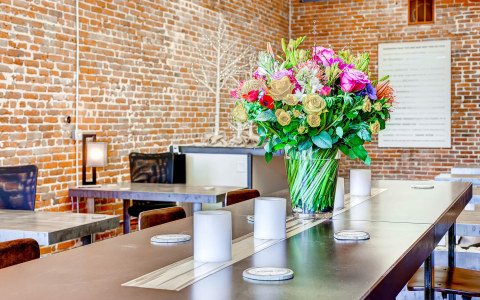 ---
13. Take shots at dusk when possible for great lighting.
Megan Luce and Kelly Dinnsen from Willis Allen Real Estate
Shooting exteriors at dusk can yield dramatic and lovely results. For example, check out this gorgeous shot from Willis Allen Real Estate: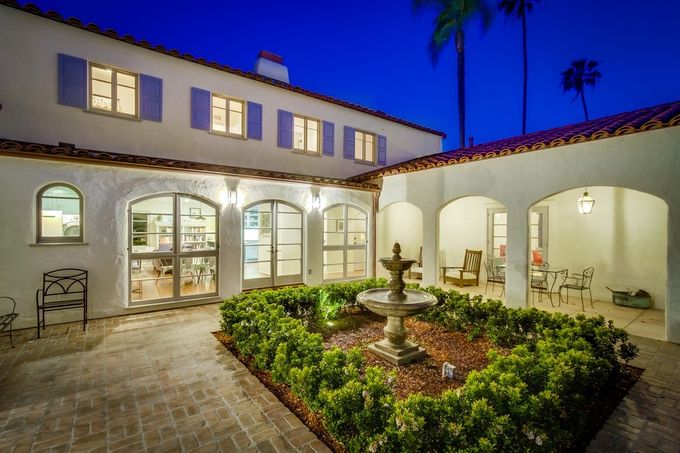 ---
Alan Carville Architectural Photography
Sometimes lenses added distortion to vertical lines in your photographs making them appear to converge at the top of the picture.. This is called the "keystone effect". Luckily this can be fixed in photoshop.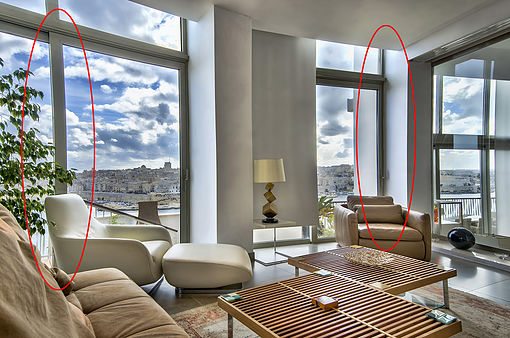 ---
15. Avoid using fisheye or other tricks instead of a wide angle lens.
Jennifer Allwood, Owner, The Magic Brush, Inc.
There is a trend right now in real estate photography to shoot homes with poor quality fisheye lenses. Not only does this look ridiculous, but it's deceiving to the potential buyer. Making a space look larger than it is by using a lens that distorts the area is not going to increase a buyer's interest. They are going to arrive expecting a mansion and viewing a shack. Honest photos which exemplify the space are best.
---
16. Use a Tripod to Shoot in Natural Light and Get Sharper Images   
Erin Spain, Home and DIY Blogger
Most homes look much more appealing when shot in natural light. If you don't have professional flash equipment or a very steady hand, pictures taken without a tripod in natural light will look dark and blurry.
Tripods allow you to shoot at slower shutter speeds to take advantage of natural light while still keeping images sharp.
---
17. Top 10 Real Estate Photography Tips (And Mistakes to Avoid) for Beginners
Gifted photographer Tanya Smith discusses tips and pitfalls to avoid when taking your own real estate photographs. She advises that you use use preset editing option in photoshop or lightroom. Particularly the SLR Lounge Lightroom presets.
---
18. The Do's & Don'ts Of Real Estate Photography
Leading real estate investor and educator Than Merrill shares his dos and don'ts for photographing real estate. For example, you may want to consider using a drone for aerial views. Definitely avoid taking photos of pets, holiday decor, or anything overly personal and specific to the previous owner when doing your real estate photography.
---
19. How To Photograph Real Estate Houses At Dusk and Sunset
Ever wanted to do the twilight exterior photo shot? Take a look at this video excerpt from a course by master photographer Mike Kelley. There's lots of great tips here to get you started. If the video piques your interest, you can also download the full 8 hour course from the Fstoppers store.
---
Over on Design Sponge, Maxwell Tielman put together a list of five tips and tricks to take better pictures of interiors. They include using natural light, shooting in RAW mode, shooting straight into a room, capturing more of a room by moving furniture or backing up into a doorway, and understanding aperture and depth of field.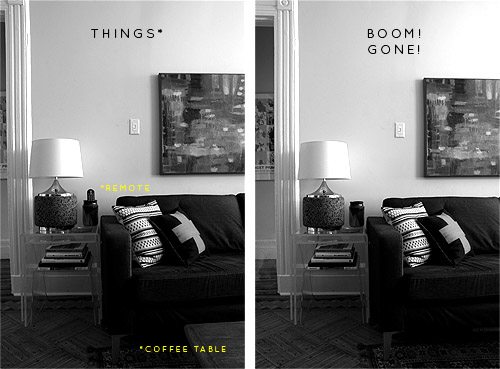 ---
Sometimes you can learn from others' mistakes, and this article by the folks at Adorama gives you nine great examples (with pictures). One great tip is to watch for flash reflection or your reflection in mirrors. If possible, take the picture from a different angle.
---
What if you need to take photos of a vacant lot? Steve Sanders at LotNetwork.com has the perfect article for you. From how many photos you should include to dos and don'ts of which angles you should shoot, this article has lots of advice for capturing photos that sell.
---
Sometimes you can't afford an expensive DSLR. That doesn't mean your photos have to suffer. Here's eight tips from Kristin at the Automated Housing Referral Network on how to perfect your real estate photos with your smartphone.
---
TipsForRealEstatePhotography.com
Need a mini course for real estate photography? Check out this five part course that covers everything from file management to memory cards to Lightroom presets.
---
25. Another Vote for Hiring a Professional
Over on Market Leader's blog, Shannon O'Brien also makes the case for hiring a pro. Instead of relying on opinions though, she backs it up with statistics. According to a 2010 Redfin study, homes that are professionally photographed sell for at least $934 and as much as $18,819 more than homes photographed by an amateur. The study also shows that  "homes photographed by a professional garner 61 percent more online views."
---
Bonus: Knowing The Proper Angles To Take Photos Means Everything
Kyle Hiscock, Licensed Real Estate Salesperson, Keith Hiscock SOLD Team
The angle at which you are showcasing the various rooms in a home is extremely important. For example, if you're looking to show off some high end cabinetry in a home, you want to take a shot of the cabinets from an angle that will show not only the depth of the cabinets but also the quality of the cabinets.
If you're new to taking real estate photos, the best way to learn what angles will showcase your listings best is by practicing and making sure also that you take lots of photos.  You can always delete bad photos but you cannot select a photo if you haven't taken it.  I suggest taking photos of each room from almost every angle that is possible."
Over To You
A big thanks to everyone who contributed. Now, it's your turn: What's your favorite real estate photography tip? Let us know in the comments below.
We asked 50 experts for their best real estate marketing idea. Click here to see what they told us!