Using quality photos in real estate listings can mean more leads and sales. Capture the best images by making the space look its best and using high-quality equipment. For more guidance, we talked to the professionals and asked them for their best real estate photography tips and resources to help you sell more homes.
Our 38 favorite real estate photography tips from the pros include:
---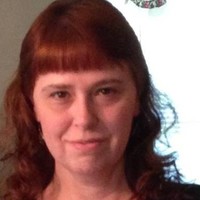 Diana Bourgeois, Real Estate Writer, Fit Small Business
One of the best ways to learn how to master real estate photography is to analyze great pictures to see why they work. We all know when real estate agent photography doesn't work, but it's important to look at the angles, lighting, staging, and other variables of great shots to guide how to take real estate photos for optimum results.
Placester's Real Estate Academy has an excellent write-up on what to look for when assessing great real estate pictures. They walk you through dozens of examples and explain why they work, along with strategies to get similar results in your own photos. Click here to check it out—then learn about their website-building platform for agents.
---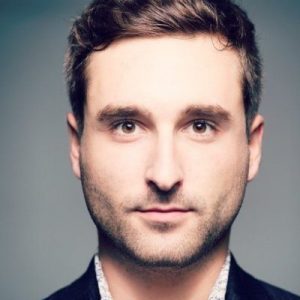 2. Invest in a Wide-angle Lens
Ivan Ciraj, Sales Representative, Square One Condos
Ciraj gives two specific real estate photography tips. First, he states that using a wide-angle lens is essential for capturing the full essence of the space. Specifically, he states that using a wide-angle camera lens allows for wider shots that give a better sense of depth and detail.
Secondly, if you want further direction on how to take real estate photos, Ciraj stressed that using HDR photography will make you stand out from the crowd. HDR photography is when you take three photos of the same scene but at different shutter speeds for a combination of different lighting. In HDR, these three photos are merged into one that creates a combination of different lighting and brings out the details.
---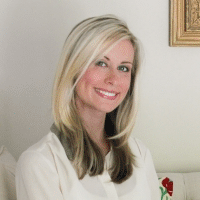 3. Use a Tripod to Get Sharp Photos in Natural Light
Erin Spain, Home & DIY Blogger, ErinSpain.com
Most homes look much more appealing when shot in natural light. If you don't have professional flash equipment or a very steady hand, pictures taken without a tripod in natural light can look dark and blurry. Tripods allow you to shoot at slower shutter speeds to take advantage of natural light while still keeping images sharp.
---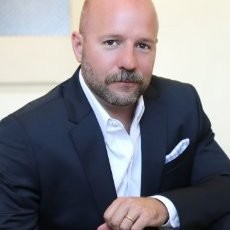 4. Furnish the House, But Don't Overdecorate
Justin M. Riordan, Founder, Spade and Archer Design Agency
Empty houses are hard to see. Furniture provides scale, shows use, and adds light to spaces. Without it, the space is just walls, windows, floors, and ceilings. It is important to show how the space is used and how big the space is. Once you have taken care of these items, then stop decorating. There is a point when the decoration is no longer about the house and more about the decoration. Stop before you get there.
---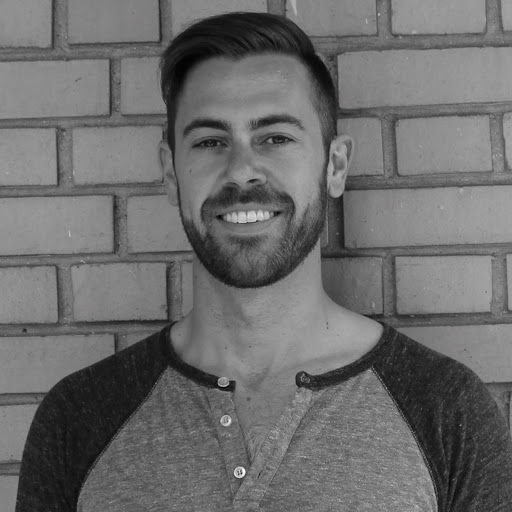 As technology continues to advance, you have new visual options to offer along with your professional-quality real estate pictures. Many clients are going to expect a virtual tour of their property as part of the services you provide. For an easy-to-use tour creation platform, consider Matterport. Their high-quality virtual tours are not simply a tool to supplement a well-rounded listing on the MLS; using them on Instagram and other social platforms can help you reach other people who are genuinely invested in your area. Check out Matterport.
---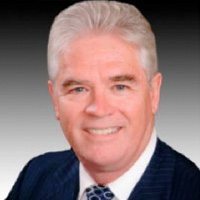 6. Use Landscape Orientation for Optimal Viewing
John B. Thomas, Jr., Realtor & Associate Broker, eXp Realty
The human eye sees the world in a roughly 4:3 aspect ratio, though the standard ratio is moving to 16:9, so our brain finds the horizontal, or landscape, view more pleasing than the smartphone vertical picture we see far too often.
---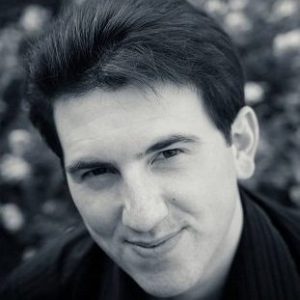 7. Forget Megapixels & Buy a Full-frame Camera
Chris Feltus, Realtor, United Real Estate
Sensor size, not megapixels, is the most important criterion to consider when purchasing a new digital camera. Generally speaking, larger sensors mean better image quality and better low light performance, but more importantly, a wider field of view, which allows you to capture more of the room in your picture.
Take a look at the example image below to see the difference in what a real estate agent could capture with the right photography tools. The pink box is what your typical digital camera would capture. The dark blue line bordering the photo is what a full-frame camera would capture.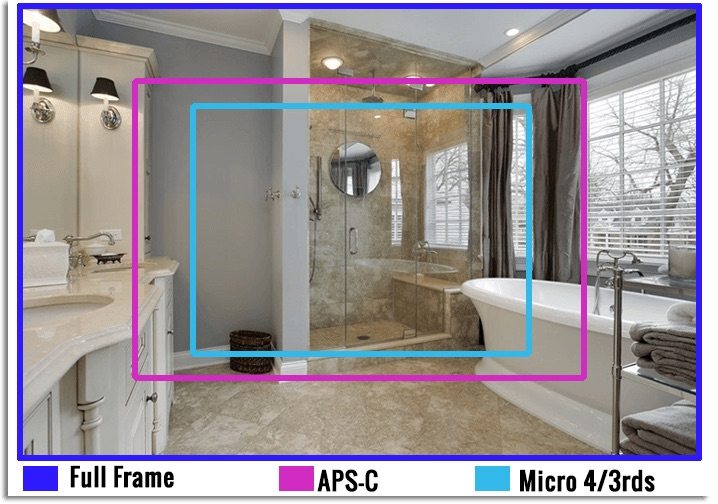 ---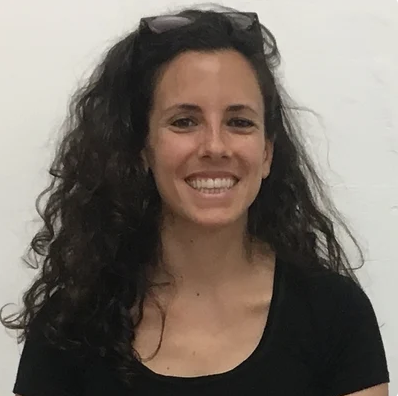 8. Emphasize the Best Feature in Each Room
Liat Tzoubari, Director of Sales & Marketing, Apartable
Our top tip for real estate photography would be to take a photo that emphasizes each room's selling point, whether it is the natural light in the room, the spaciousness, or the little nook in the corner that will make buyers curious to see more.
---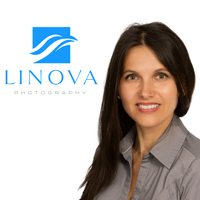 9. Prepare Every Room You Plan to Shoot
For outstanding advice on how to take real estate photos, Linova Photography compiled a room-by-room guide demonstration on how to prepare for a photo shoot. Here are a few tips for preparing kitchens and bathrooms for your photo shoot:
To prepare a kitchen for a photo shoot:
Remove everything from the top and doors of the fridge, including magnets, business cards, photos, and so on.
Clear and wipe off the counters so they look polished and clutter-free.
Hide dish soaps, sponges, paper towels, and anything else around the sink.
Curate the kitchen or dining table with a nice set of dishes.
Place a bowl of fruit or a bouquet of flowers on the kitchen counter if it doesn't detract from the finishes.
To prepare a bathroom for a photo shoot:
Put toilet seats and lids down.
Hide toiletries that are on the counter or in the shower or bath.
Clean mirrors and any glass surfaces.
Remove old towels from doors, showers, and bathtubs and hang a new set of towels that coordinate with the paint or tiles.
Depending on the space, place flowers or a potted plant on the counter.
---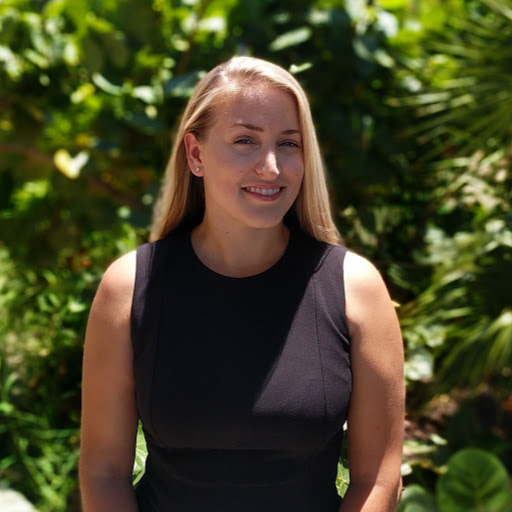 When you want to hire someone who already knows the best real estate photography tips, you can utilize an online marketplace like Fiverr. With Fiverr, you can post a job with your ideal requirements and price range to find a freelance photographer. You can choose the freelancer with the right expertise, experience, and reviews. It also helps you manage your communication, legal contract, and payment.
If you already have pictures of your property, but they need lighting adjustments or even removal or addition of objects, you can also hire a photo editor through Fiverr. You don't need the hassle of purchasing editing software and investing your time and money into learning a skill that someone else can do for you. Just search the Fiverr platform for the freelance talent you need.
---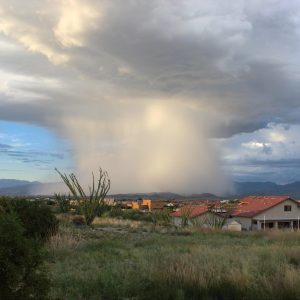 11. Work Around the Weather
Wind, rain, snow, fog, and other weather can make or break your real estate photos. Agents in rainy climates may find themselves with muddy photos or a growing list of cancellations if they don't know how to handle ugly weather.
If you live in Seattle or another area with a long rainy season, PhotographyForRealEstate.net suggests hiring a professional photographer who knows how to make the most of the conditions. Just confirm they offer "sky replacement" services to correct any nasty weather.
---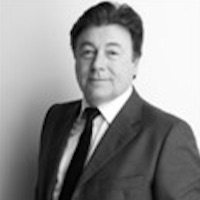 12. Dedicate Several Hours for Your Photo Shoot
Giovanni Farinacci, Courtier Immobilier Real Estate Broker, Keller Williams Prestige
I tend to orchestrate the shoot going room to room. A decent shoot takes about two hours for a 3,000-square-foot home.
---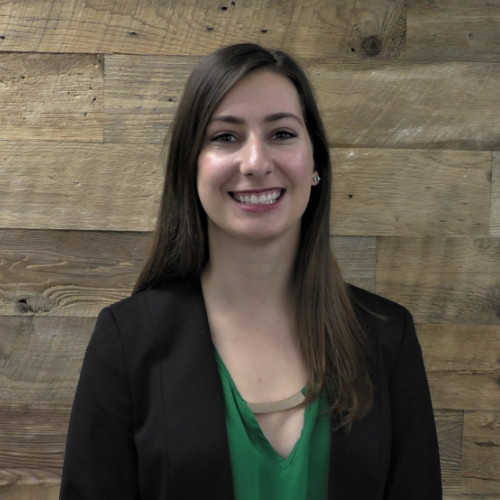 13. Use Current Technology, Like Drones
Madison White, Marketing Assistant, Washington Capital Partners
If the property is large, think about using drone footage for your listing. The technology is accessible enough that a college student could do it on a budget (just make sure that they are licensed).
---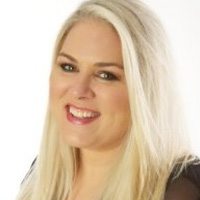 14. Add a Pop of Color to Bring Your Photos to Life
Tamela Ekstrom, Owner & Broker, HAVEN Real Estate + Design
When we are selling homes, we like a neutral color palette so the homes appeal to a larger pool of buyers. However, in real estate photography, it's the pops of bright color that photograph well. My biggest tip is using colorful artwork and vibrant pillows to make real estate photos pop and garner attention.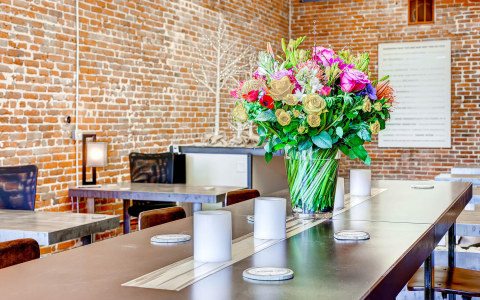 ---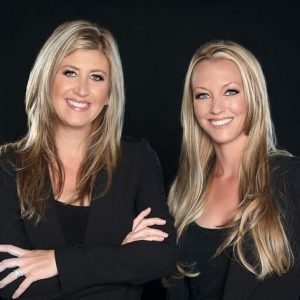 15. Take Shots During the 'Magic Hour' at Dusk
Megan Luce & Kelly Dinnsen, Realtors, Willis Allen Real Estate
Shooting exteriors at dusk is one real estate photography tip that can yield dramatic results. For example, check out this gorgeous shot from Willis Allen Real Estate: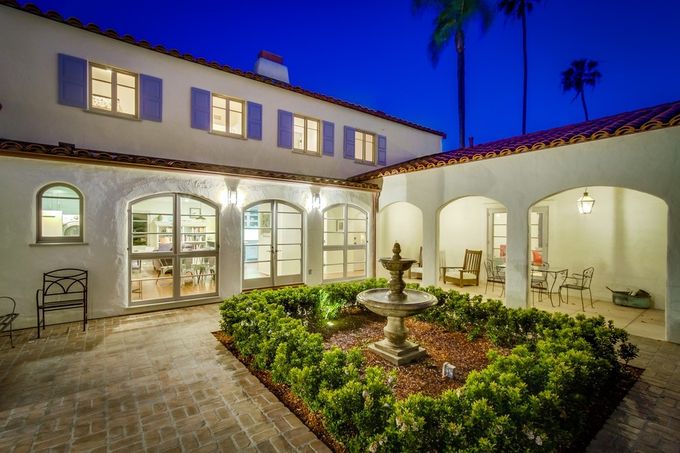 ---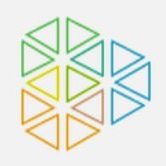 16. Pay Attention to Distortion
When learning how to take real estate photos, a key tip is to photograph a room as though you're walking through the space. Photos often don't match the human eye experience of the room, and sometimes can misrepresent beautiful features. Be sure to give your real estate pictures a close review and fix problem areas.
Alan Carville discussed one particular problem, called the "keystone effect," that often occurs around architectural features. Sometimes, lenses add distortion to vertical lines in your photographs, making tall lines appear bowed or leaning backward, as in the example below. Luckily, this can be fixed in Photoshop if you know what to look for.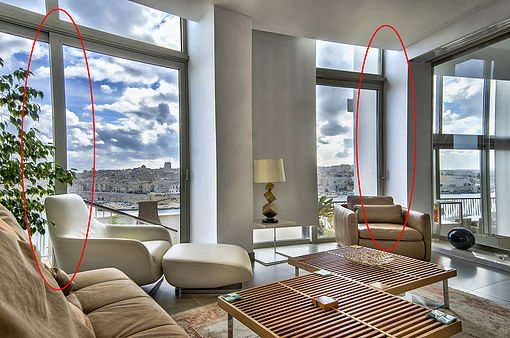 ---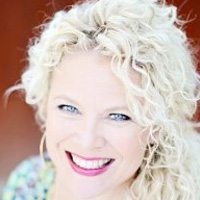 17. Use a Wide-angle Lens, Not a Fisheye
Jennifer Allwood, Owner, The Magic Brush, Inc.
There is a trend right now in real estate photography to shoot homes with poor-quality fisheye lenses. Not only does this look ridiculous, but it's deceiving to the potential buyer. Making a space look larger than it is by using a lens that distorts the area is not going to increase a buyer's interest. They are going to arrive expecting a mansion, but view a shack instead. Honest photos that accurately showcase the space are best.
---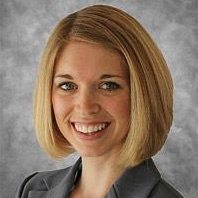 18. Compose Your Pictures to Emphasize Space & Natural Light
Leah Brown, Realtor, Berkshire Hathaway Home Services | Anderson Properties
Space and natural light are two qualities that home buyers are always looking for. That's why Leah Brown of Berkshire Hathaway advises that you keep space and natural light in mind as her top real estate photography tip. For a perfect example of this technique, check her comparison pictures below. Which looks more appealing?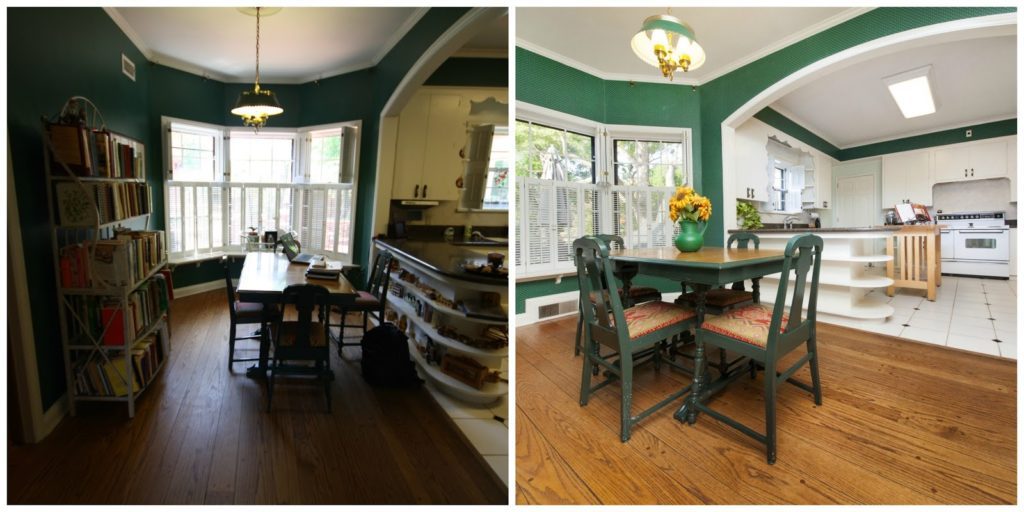 ---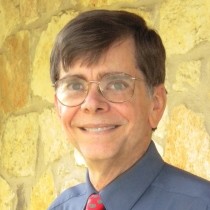 19. Edit Photos But Don't Go Overboard
Miles Abernathy, Founder, 399Retouch
We are sometimes asked to retouch real estate photographs in order to make a property look better online. There can be a fine line between making a photograph look the same as the eye sees the actual scene and making changes that do not show reality.
For example, photos taken in bright sunlight often have deep shadows under the eaves. We have been asked to brighten those shadows so they would appear in the photo the way a human would see them. We've also "turned on" and "turned off" exterior lights, since either setting of the switch is possible.
A bit more questionable was a request from a European hotel. The owner had just planted a hedge, and the individual plants had no leaves. He wanted us to show how it would look when it grew some leaves, a few months in the future. We've also fixed some interior shots: Remove a person, remove the reflection from a mirror, and plump up a cushion on a sofa.
---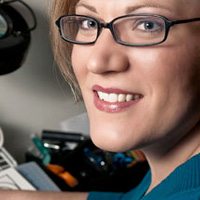 20. Begin With Preset Editing Options
Tanya Goodall Smith, Lead Photographer, WorkStory Photography
If you want to learn how to take professional-quality real estate photos, Smith advises beginning with preset editing options in Photoshop or Lightroom. She particularly advocates for the SLR Lounge Lightroom presets to give your real estate pictures a professional edge.
---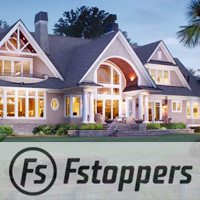 21. Take a Video Course
If you've ever wanted to do a twilight exterior photo shoot for a listing, consider taking a photography course. Although taking beautiful dusk photos seems simple, there is a method to getting the perfect shot, and that beautiful light can make it extremely difficult. However, with online photography tutorials like those offered by master photographer Mike Kelley, you can make the most of your camera and make your properties shine.
---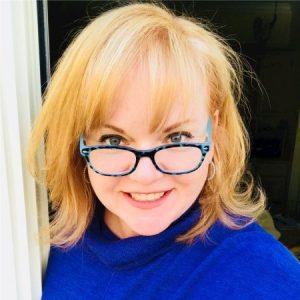 22. Consider Taking Your Own Photos
Robyn Porter, Realtor, Long & Foster Real Estate
As a real estate agent, I take all my own photos. When I had my first multimillion dollar listing, I hired a "professional" photographer, thinking I should spend the extra money on good photos. I used a popular Washing, D.C.-area photography company that was popular with agents in my office. The photographer showed up (late!) and it turns out taking photos was his side gig. His other job was being a real estate agent. He said I'd have the photos the next day. I had high hopes given his fancy camera and equipment.
What a disappointment. His photos were of furniture and the ceiling took up most of each photo. After spending hundreds of dollars of my own money, I ended up only using one photo—an exterior shot—and retaking the photos myself. From that dismal experience, I never hired a "professional" again. In fact, I've had sellers choose me over another agent because of my photos, and I've never taken a photography class in my life!
---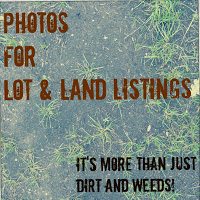 23. Make Vacant Lots Shine
Vacant lots are challenging for any agent to photograph. While they might have fantastic features that make them the perfect spot for a number of options, showcasing these features can seem impossible in real estate pictures. LotNetwork.com recommends emphasizing natural features and showcasing the view from the property. Also, include photos of the surrounding neighborhood and, if possible, drone footage to show an aerial view of the site.
---

24. Use Your iPhone or a Basic Camera
Joe Cordes, Owner, CoMax Properties
As far as the camera equipment to use, it kind of depends on your situation. Assuming you're taking your own photos and are a one-person or small team, you have a couple of options. The first is just to use, or invest in, a really nice phone. The newest iPhones take amazing photos, have portrait mode, and would do just fine (provided the right light is available) shooting most rooms in a house.
The other option would be to invest in a simple DSLR camera (the most popular probably being the Canon or Nikon). At this point, a relatively simple one (which may lack things like autofocus) would be a fairly inexpensive business expense and good investment for you. If you have the money, the DSLR will yield better photos, but has a higher learning curve. Whichever of those two options you use, it's much more about making sure you have enough light and that you take the photos from interesting angles.
---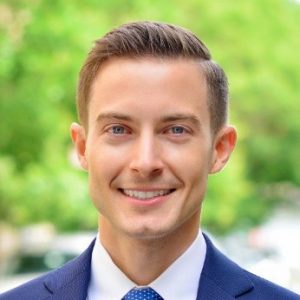 25. Avoid Exterior Photos of an Apartment
James McGrath, Co-founder & Real Estate Salesperson, Yoreevo LLC
Since we're New York City-focused, we mostly deal with apartments. For anyone putting up an apartment listing, I advise not to lead with exterior shots of the building. You only have one lead photo to grab a buyer's attention, and a generic building shot likely won't accomplish that.
More importantly, I think there's an unconscious bias among buyers against exterior photos. If an apartment is a disaster and needs a ton of work, there will only be exterior photos—so when I see a lead exterior photo, that's what I expect. You don't want buyers to have low expectations off the bat (if they even click past the initial photo).
---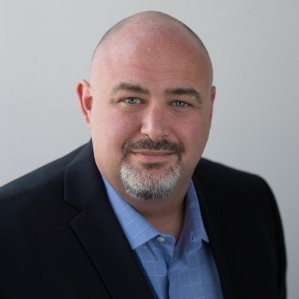 26. Give Your Staging Universal Appeal
Keith Robinson, Chief Strategic Officer, NextHome, Inc.
First off, be sure you stage as needed. People decorate their homes to suit their own taste, which is great, but a stager is going to decorate it for the masses. In other words, it's going to appeal to a broader audience. There is a reason Pottery Barn looks the way it does when you walk into one of their stores.
Their staging might not be as functional for real life, but it sure is aesthetically pleasing to the eye. You only have one chance to make a first positive impression with a potential buyer, so maximize that impact and always stage the home so it can have its best chance in sparking that connection with a buyer.
---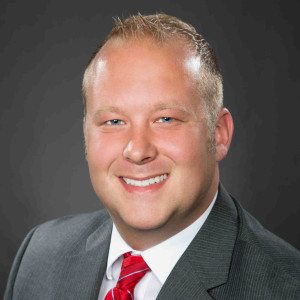 27. Take Practice Photos to Perfect the Proper Angles
Kyle Hiscock, Realtor, The Hiscock SOLD Team
If you're new to taking real estate photos, the best way to learn what angles will showcase your listing best is by practicing and making sure that you take lots of photos. You can always delete bad photos, but you cannot select a photo if you haven't taken it. I suggest taking photos of each room from almost every possible angle.
---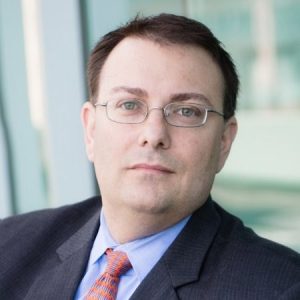 28. Optimize Angles
Solomon Poretsky, Chief Development Officer, SVN International Corp
Your most powerful photographic tools are your eyes and your feet. If your angle is wrong, moving a few feet (or inches!) in either direction can make a big difference; just looking carefully at the picture once you've taken it (assuming you're using digital) can tell you if it's a keeper or if you need to do something different.
---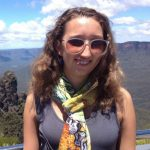 Miranda Paquet, Director of Operations, The Close
The best real estate photography in the world will have no impact if you bury it on your website or forget to add it to your listings. To make sure your top-notch photos are drawing in potential buyers, use a service like Incom to build a real estate lead generation website for your business—with your real estate photos front and center. They'll make sure that your site is easy to navigate and incorporates relevant listings, so all you have to do is supply the imagery. Click here to learn more about the services offered by Incom.
---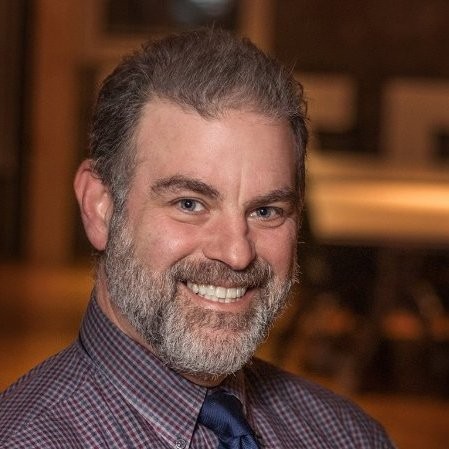 30. Post Only the Best Photos
Joel Bennett, Content, Tokeet
Take various photos of each room but don't post every single one in the listing. Try to use the best shot of each room—maybe two if it's a big one, an odd shape, or just absolutely brilliantly detailed. Nobody wants to be sifting through your entire library of images; they want to know if the house is worth buying. Show them the best and they'll fill in the blanks themselves.
---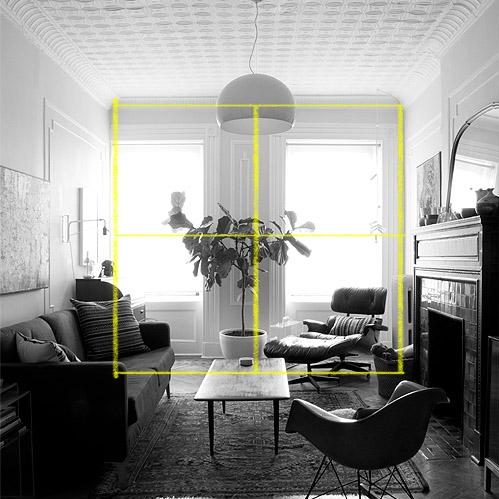 31. Move Furniture to Capture More Space
In apartments, historical homes, and other small spaces, it can be difficult to photograph an entire room at once. Design Sponge recommends making the most of the space by moving furniture around to capture the perfect angle and shooting through doorways to capture the whole space. You can also move things like wires, furniture, or distracting artwork out of the frame to make photos more universally appealing.
---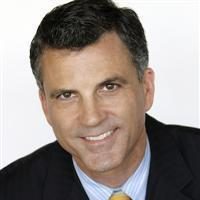 32. Use Updated Photos
Todd Jones, Full Service Real Estate Broker for Rodeo Realty, HomeLight
The most important things for listings are great photographs. I've seen listing agents list a property and for whatever reason, they don't put one photo in. And that's just a crime. That's doing a horrible disservice to the seller. A nice little trick is to upload new or updated photographs whenever you can. If somebody rearranges the furniture, go ahead and snap a new photo and put that in because that will help trigger a new search in the MLS. Somebody may have seen it before, but it might now catch their attention in a different way.
---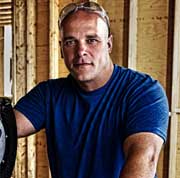 33. Think Like a Buyer
Bryan Stoddard, Director, Homewares Insider
One of the most important tips I can give is to keep the composition of the photo in mind. The aesthetics and the composition of the photographs you're making should be a priority. Before taking a photo, try wearing the shoes of potential clients. What would they like to see? Which parts of the property would they be most interested in?
Once you've determined what to show in your photos, it's time to arrange your camera so that you get a composition that's balanced and orderly. It should have an internal logic that clearly shows whatever you wished the customers to see. For example, if you're determined that the kitchen is the most important area, make sure to take photos that clearly show the capacity and place of the kitchen on the property.
In any case, even if this doesn't come naturally, you should always position the main object of your photos in about a third of the photo.
---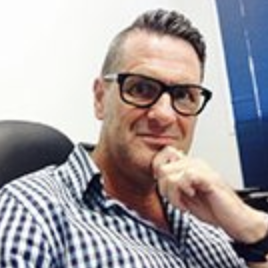 34. Focus on the Primary Image
Craig Heppel, Founder, Agent in a Box
My single best photography tip for selling your home is getting your main photo right. With the majority of home buyers browsing hundreds, if not thousands, of listings, the influence of this specific image is crucial. It is often the determining factor in people clicking on your listing. It really is the "money shot." So take different angles and shots and then get the opinions of your friends and family.
---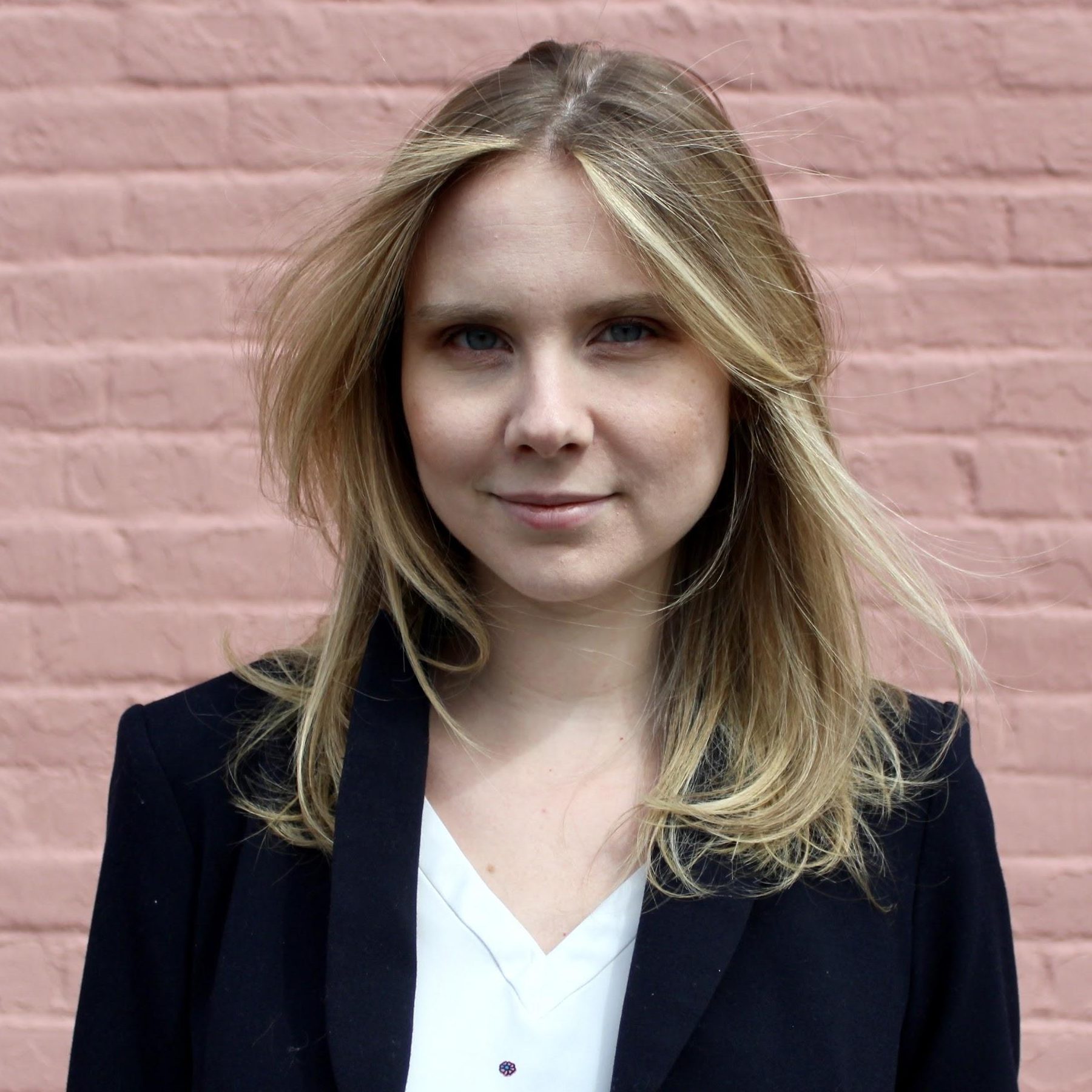 35. Plan Around the Light
Emily Wood, Marketing Director & Photographer, G2D Group
My one tip for real estate photographers is to focus on light. I pay close attention to the time of day and amount of natural light. For example, I like to have multiple options for exterior architecture shots—beautiful blue sky, overcast clouds, and sunset options—to choose from. The sunset photos allow for any exterior lights on the buildings that highlight the features to be showcased, clear blue skies for general appeal, and overcast to showcase coloring of the exterior.
Interior shots are also always better with natural lighting, overcast skies are excellent for shots where you want clean white windows, and blue skies are great to highlight a fantastic view. Light is what makes all the difference. If you have a location with no natural light, be sure to bring studio lights for better shots.
---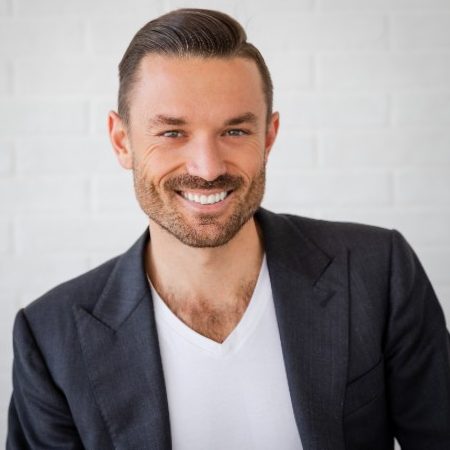 36. Use a Virtual Staging Service
Patrick Frank, Head of Sales, Biproxi
Virtual staging is also a relatively new option available to agents. It can really enhance the space and gets potential buyers interested once they see the room filled with furniture. And it's much more affordable than hiring a staging company to stage your home with furniture.
---
37. Don't Skip the Downsides
Alyson Silverman, Broker Associate, KW Calabasa
Get the photos of the obviously needed repairs and possible downsides to be honest and realistic. If it is a fixer, provide shots of that so you do not anger the people who take the time to make an appointment and see the property.
---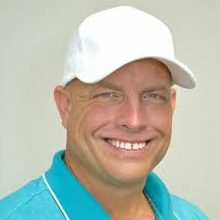 38. Use the Right Camera Settings & Equipment
Benjamin Ross, Founder, My Active Agent
Tip #1: Use a camera wall mount for interior images, especially in the smaller homes. Your body takes up space; by using a suction cup mount, you can capture more area for the image.
Tip #2: Use UV and polarizing filters for your exterior shots on sunny days. Sometimes a lot of detail can be lost if the subject is captured with too much light. You can avoid overexposure by using these lens covers.
Tip #3: Manually set the aperture, ISO, and shutter speed, if possible. Do not rely on automatic settings if you want to achieve a truly professional result. A little studying can go a long way when it comes to photography.
Tip #4: Be cautious about using lamps and light fixtures as your light source. Natural light is the best and should not even be mixed with artificial light, if possible.
---
Bottom Line: Real Estate Photography Tips
Take your real estate marketing to the next level with high-quality, carefully curated photographs. Help properties stand out by making the most of local weather conditions, highlighting photogenic features, and using the right equipment. Once you take the photographs, use editing software or hire a professional to correct lighting and touch up your images. Pair these with detailed listings and you'll be attracting buyers in no time.
If you want to really wow buyers, take your photography to the next step with virtual tours. An easy-to-use platform like Matterport will give you all the tools you need to build a walk-through with high-resolution photos and a 3D floor plan that lets buyers easily navigate from one room to the next. To learn more and start building your own virtual tour, check out Matterport's website.