Real Estate Photography Pricing, Types & Hiring Guide
Using high-quality real estate photos attracts more attention to your listing and expands your overall reach to potential buyers and sellers. While you can take your own photos, hiring a professional real estate photographer maximizes the property's potential. Real estate photography prices fluctuate based on your location, services requested, and types of properties being photographed. Standard photography starts at around $125. Level up your real estate photography by exploring 2D and 3D photos or aerial drone shots.
Pro tip: Although hiring a professional photographer will take a lot of stress off your plate, you also have the option of taking listing photos on your own. To make sure you're taking the best photos to capture your real estate listing, read through our article: 11 Real Estate Photography Tips, Equipment & Mistakes to Avoid.
We reviewed real estate photographer price sheets from all over the country to identify specific services, property types, and price points as well as how to hire a real estate photographer to guarantee you have optimal listing photos for your business.
Real Estate Photography Types & Price Ranges
Different properties will require different types of photography services. A New York City studio apartment may only require a small number of standard photos, whereas a mountain house in Montana could use aerial drone photography to showcase the surrounding landscape. The photography service you choose should highlight the property's best assets for better lead generation.
Real estate photography rates will vary based on the service chosen, and prices will increase according to the amount of technology or equipment required to process the photo. The property's location will also contribute to the overall real estate photography cost taking into account factors such as cost of transportation, experience, cost of living, etc.
Here are the three typical photography types and real estate photo rates for each type: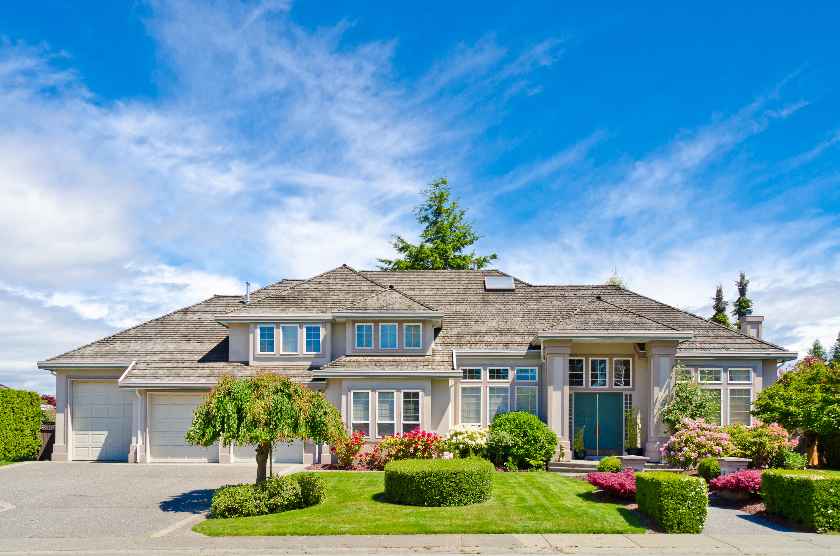 What it is: Typically, standard photography includes high-definition (HD) images and is shot in high dynamic range (HDR). HDR is a style of shooting photographs that captures different exposures of the property and combines them into one photo to enhance the details of the listing. This technique is used to mimic how the human eye captures the various ranges of light in a photograph.
Price range: $125 to $350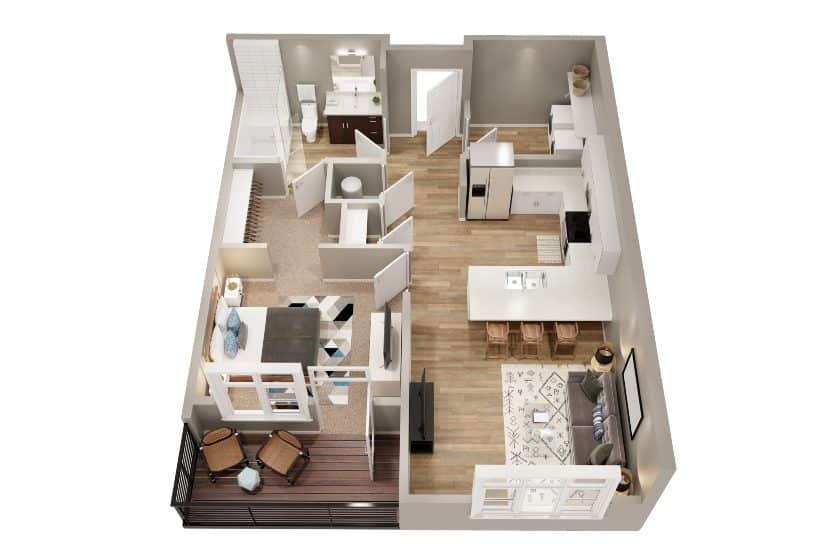 What it is: 2D floor plans are a visual display of a property's layout that showcases the flow of a property and gives insight into the actual size of each space within the listing. Floorplans can be showcased both digitally and printed for use during a property tour.
3D virtual tours have provided a dynamic way for clients to experience a listing without the need to be at the property. Clients can virtually move through the property and look around as if they were physically present.
Price range: $59 to $500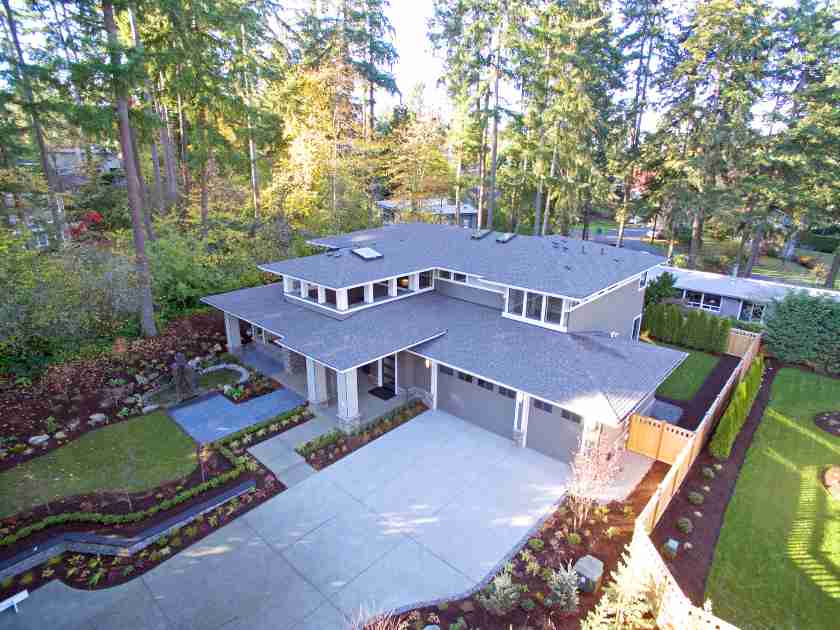 What it is: Aerial drone photography provides a unique experience for prospective clients and can provide images of a property that standard photography is unable to capture. Agents can use aerial photography to highlight the property from above as well as the neighborhood, property's location, features, and surrounding environment. You can use drone photography to create a video of your property as well.
Price range: $150 to $300
Post-processing of the photos should also be taken into consideration for pricing, as photos will need some photography edits before being able to use them in marketing materials. Photo editing involves improvements such as brightening the image, enhancing colors, removing unwanted objects, and cropping for the best photo composition.
These photo editing services should be included in the pricing package for photography. If they don't, you can outsource the work to freelancers on platforms like Fiverr for as little as $5. The website has a dedicated Photoshop editing category with thousands of freelancers willing to assist with photo editing, retouching, and image manipulation. Fiverr allows users to filter the vendors based on Pro services, which are vetted professionals providing quality services.
Standard Photography
Standard photos are the typical images visitors will see when looking at property listings. They usually include a picture of the front and back of the property, living room, kitchen, bathrooms, bedrooms, and other notable rooms in the home. The goal is to capture images of the home that reflect what potential buyers will see if they visit the home in person.
Standard residential real estate photography pricing has various pricing models. A photographer can choose to charge based on the number of photos provided, a flat fee package, or the size of the property. The price points for standard photography provide an opportunity for quicker turnaround time since the photos don't require too much post-processing like videos or 3D photography. Some pricing may include post-processing, and other vendors may have it as an add-on cost.
We've identified standard photograph services along with approximate costs in the table below:
| Services | Cost |
| --- | --- |
| Basic (up to 10 photos) | $125 |
| Standard (20-25 photos) | $175 |
| Flat fee packages | $125 |
| Pricing on homes up to 2500 sq ft | $200 |
| Pricing on homes up to 7000 sq ft | $350 |
Standard Photography Examples
Click on the images below to explore various standard photography examples, including exterior and interior photos, the right setting, and how they would best represent a property.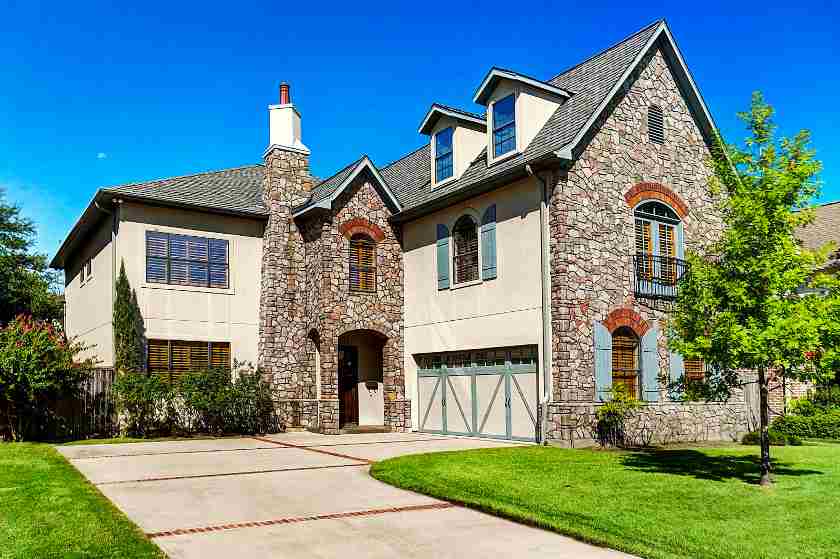 ---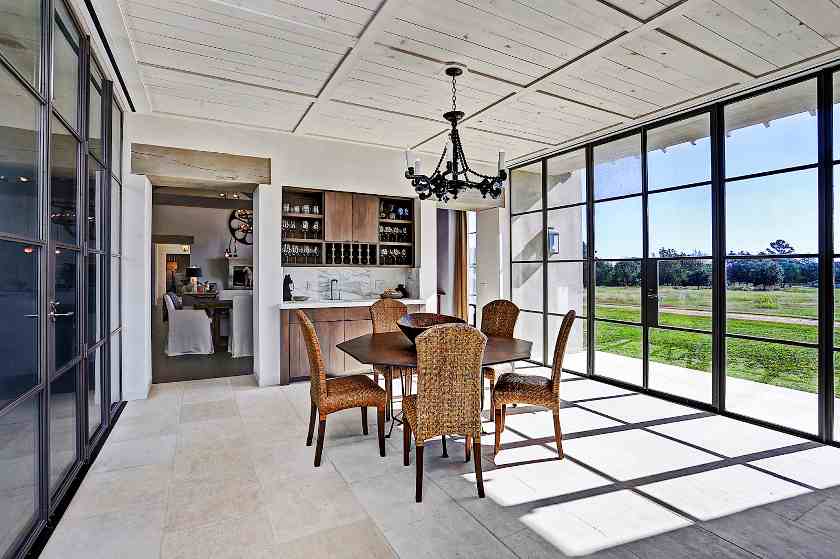 ---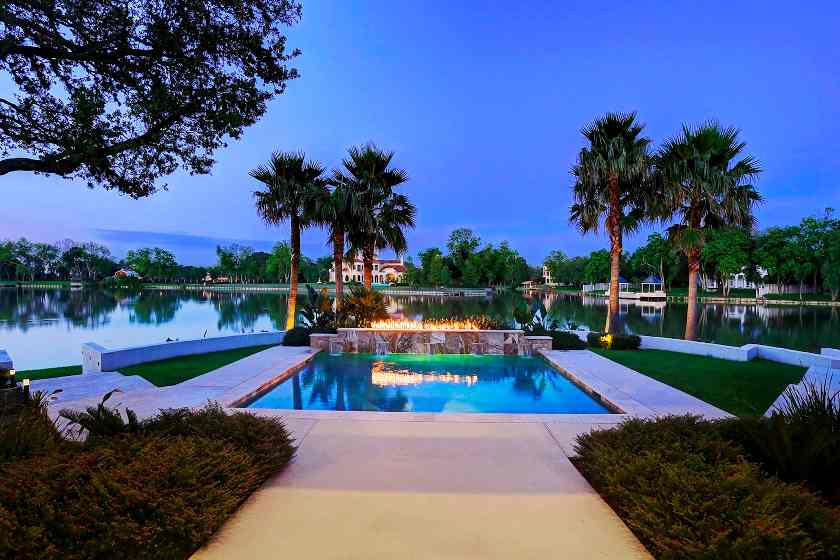 ---
Once the photographer receives the photos, agents should have full photo usage rights to the images. These images can be used in various marketing materials like open house flyers, email newsletters, and most importantly, your website and lead generation platforms to drive prospective buyer leads. For assistance in creating your marketing materials, agents can enlist the assistance of 99designs to connect with creative experts. These design experts can execute your vision, from website design to postcards and flyers.
2D & 3D Photography
When marketing a property with standard photography, adding 2D and 3D images can enhance a prospective client's understanding of the property's layout and increase a buyer's interest. It is also an opportunity for agents to showcase a property digitally that has yet to be developed or properties that are purchased sight unseen. It will help clients expedite decision-making without the challenges of finding time and availability to show the property, especially if current owners are still living there.
2D and 3D real estate photography pricing is typically based on the square footage of the home. The larger the property, the higher the costs. We've listed standard pricing for 2D and 3D photography below:
| Services | Cost |
| --- | --- |
| 2D black and white floor plan up to 2,500 sq. ft. | $250 |
| 2D black and white floor plan from 2,500 to 5,000 sq. ft. | $350 |
| 2D color floor plan up to 2,500 sq. ft. | $299 |
| 2D color floor plan from 2,500 to 5,000 sq. ft. | $399 |
| 3D virtual tour up to 2,000 sq. ft. | $250 |
| 3D virtual tour from 2,000 to 5,000 sq. ft. | $350 |
| 3D virtual tour from 5,000 to 8,000 sq. ft. | $450 |
| 3D virtual tour over 8,000 sq. ft. | $500 |
| Asteroom 3D tours | $325 |
| Asteroom imaging package (agents take the images) | $59 per tour |
2D & 3D Photography Examples
Check the examples below and learn how to integrate 2D and 3D photos in one, making the experience more engaging and realistic for your potential clients.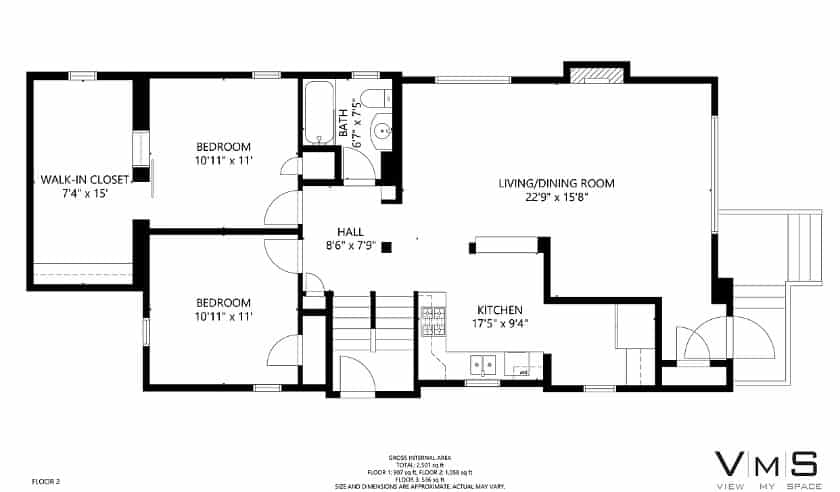 ---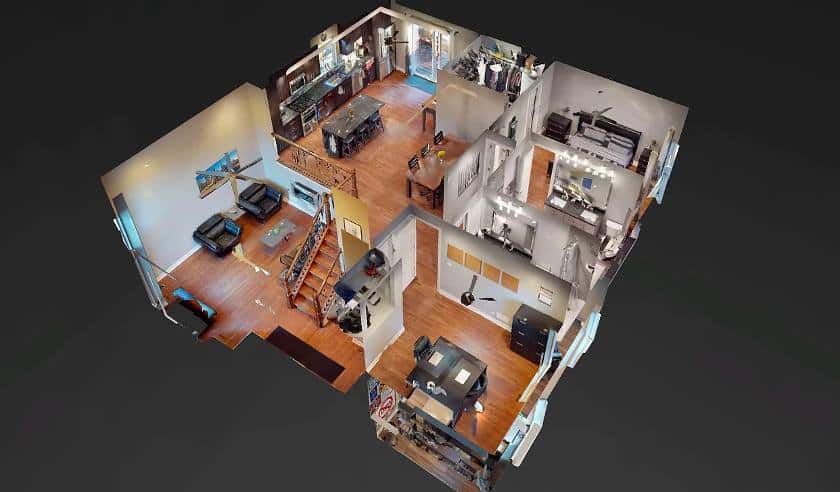 ---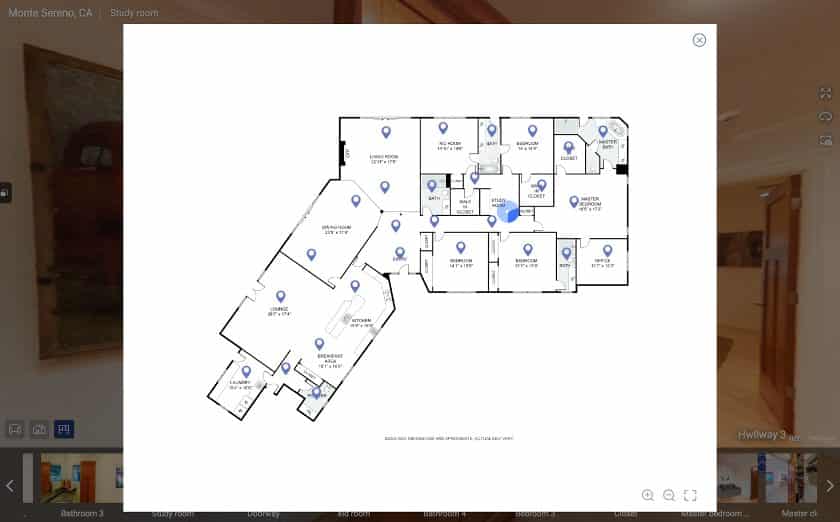 ---
Technology software like Matterport has created a platform for agents and photographers to easily process 2D and 3D images while keeping their prospective clients engaged on the listing. Its all-in-one platform transforms spaces into digital twin models for a virtual experience. The tours can include Mattertags, which are pop-ups for links and notes in the 3D model, and you can also create custom 3D tours of the properties to help guide viewers through the space.
Aerial Drone Photography
Aerial drone photography can help capture a property's distinct features and allow the clients to make an informed assessment of the property and space they're interested in purchasing. If a property is situated on a large plot of land or near a body of water, drone photography can capture and highlight those features for potential buyers. Additionally, another benefit is the ability to create a better visual understanding of the property and its surroundings.
An expert drone photographer should be aware of the Federal Aviation Administration (FAA) rules regarding flying drones. To fly a drone for commercial usage, they'll need a Remote Pilot Certificate from the FAA. The certificate ensures the drone pilot understands the rules and regulations for safely flying drones. It involves knowing which areas you can and cannot legally fly drones, so they should know whether you can capture drone footage of your property.
Real estate photo rates for drone photography varies based on the vendor. Some vendors charge fixed flat fees, whereas others may charge by the hour or by square footage. Depending on the budget available for such photography, you should identify the vendors according to the specific pricing structure that best fits your needs.
| Services | Cost |
| --- | --- |
| 5 exterior images | $150 flat fee |
| 10 exterior images | $250 flat fee |
| Drone video | $300 flat fee |
| Properties up to 2,000 sq. ft. | $150 |
| Properties from 2,000 to 4,000 sq. ft. | $225 |
| Properties over 5,000 sq. ft. | $300 |
| Hourly rate for drone photography | $150 |
Aerial Drone Photography Examples
Learn when it's best to use aerial drone photography by clicking the images below:
Using a drone to capture still images of a property can depict a property in the most accurate way for buyers to get a sense of the home's surroundings. A drone has a better ability to take wider shots than standard cameras and provides a unique perspective that a tripod on the ground cannot capture. In this example, the home has views of the mountains in the background while capturing the expansive amount of undeveloped land surrounding this home. This photo is intended to attract a buyer looking to have privacy and be secluded from others.
Real estate agents can use drone imagery to pique buyers' curiosity, which in return can draw in more listing views and drive more traffic to your website. The above drone image showcases the property's proximity to water and surrounding neighbors. It also shows the curvature and length of the driveway, which couldn't be captured well using standard photography. Drone footage can highlight more property features in one shot and contribute to the storytelling to excite buyers.
The Hudson Valley home aerial video showcases the characteristics of the home's exterior; specifically the pool, the double decks, the garden, and the landscaping details. To capture these amenities with standard photography would require too many images, which may deter viewers from clicking through the entire album. The home is surrounded by luscious greenery, captured perfectly through video. This provides an accurate experience of the property's exterior.
As seen in the third example above, another benefit to using drone photography is the ability to shoot drone videos. Videos allow for more creative direction and can engage viewers for longer. Videos can be shortened for social media posts since videos are the best performing content on social media platforms. According to Sprout Social, 85% of social media users would like more videos from the brands they follow.
Tips for Hiring Real Estate Photographers
A seasoned real estate photographer can save you a lot of time and help you generate the most leads. It's also a critical factor in how quickly you'll be able to list the property and how fast it will sell. Developing a mutually beneficial relationship with a photographer can ensure you receive the best high-quality photography and videos to represent your listing.
When hiring a real estate photographer, there are a few factors to consider:
Make sure they specialize in real estate: Not all photographers offer the same specializations. It takes different skills to photograph real estate versus lifestyle photos or headshots. Third-party listing sites could reject your photographs if they include items or signs that an inexperienced photographer was unaware of.
Check out their portfolio: Look at a photographer's past work to determine the photo quality and style you may receive. A real estate photographer should have an extensive gallery of real estate photos to browse through. Make sure their style matches your expectations.
Cheaper isn't always better: Budgets play an important part in marketing your listings. However, you don't want to skimp by using a photographer based on their affordability. You may get poor-quality photos that could hurt your marketing. Consider your return on investment when taking into account the real estate photography pricing.
Test a few out: You should always have a few photographers in your lists of vendors. Sometimes scheduling conflicts occur, or you may have a last-minute request that one photographer cannot accommodate. Test a few different vendors out, see which ones you like, and distribute business accordingly.
Ensure quick turnaround time: Take into consideration the post-production and photo file turnaround time. A photographer may be great, but slow turnaround times affect your ability to list the property on the market.
Be detailed in your expectation: Agents should do a proper walk-through with their photographers initially. Discuss the ideas you have for marketing the listing, giving them a better sense of your style. Real estate agents can also provide feedback once photos are received, so future sessions will meet expectations.
Make sure they're using the right equipment: Any real estate photographer using their iPhone to shoot the listing should be a warning sign. Make sure they have the right equipment to capture your listing in different environments. Perhaps it's cloudy outside, or you need photos taken at dusk. All these factors require different equipment to get the right shot. Ensuring your photographer shows up with professional equipment will result in better high-definition photographs.
Bottom Line
Selecting the right photography type and professional photographer to help market your listings will ensure you attract more buyers and seller leads, along with contributing to your success in real estate. High-quality photos will increase the number of clicks to your listings, sell the property quicker, and get you higher sales prices. Professional photography will also speak to your professionalism and differentiate you from your competitors.