Realtyzam Review: Features & Pricing in 2022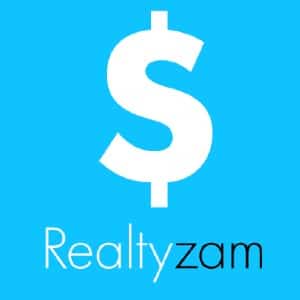 Who We Recommend Realtyzam For
Unincorporated real estate agents: We strongly recommend Realtyzam for real estate agents who are self-employed because it tracks costs separately for each property deal. You can use it to track your commissions and expenses without any traditional bookkeeping tasks.
Real estate agents with no accounting experience: Realtyzam has a very simple and streamlined dashboard with no crowded sidebar menu and drop-down lists, making it easy to navigate. On top of that, the ability to set up bank feeds eliminates the need for manual data entry. It's our best easy-to-use real estate accounting software for real estate agents.
Sales and marketing teams: If you're willing to pay the additional fee, then you can use Realtyzam's customer relationship management (CRM) module to track every interaction with your leads and record any sales activities.
Who Should Consider Alternatives
Limited liability companies (LLCs), partnerships, and corporations: Realtyzam isn't a double-entry system, so there's no balance sheet to monitor assets and liabilities. If you need a more robust accounting program, you should consider QuickBooks Online.
Property owners and managers: You can't manage rental listings, tenant screenings, and online payments with Realtyzam. Consider Buildium instead if you're a property manager as it allows you to screen tenants during the application process, create and manage listings, collect rent, and manage bills.
Real estate companies needing bookkeeping services: If you're busy managing your real estate company and have no time to do your books, then you should consider signing up for Bench, a bookkeeping service for small businesses.
Looking for something else? Check out our list of the best small business accounting software to see if a general-purposes bookkeeping solution is right for your real estate business.
Realtyzam Pros & Cons
PROS

CONS

More affordable than most other real estate accounting programs; free until you close two deals or log $3,000 of income
Doesn't track assets and liabilities; can't produce a balance sheet
Can set up bank feeds for easy import of transactions
Cannot reconcile your bank account
Lets you track key metrics (average commissions, prospecting, buyer and seller conversion rates, and sales prices)
Lacks essential bookkeeping features, such as invoicing and bill management
Includes a handy mobile app for capturing expense receipts
Cannot speak or chat with customer service
Realtyzam Pricing
Realtyzam is available for $12 per month when billed monthly and $9.95 per month when billed annually, and it offers a free 30-day trial with no credit card required. New agents can continue to use it for free after 30 days until they sell two properties or log $3,000 in income and expenses.
Realtyzam Features
Dashboard
One thing we like about Realtyzam is its streamlined dashboard, which includes only the features you need to track your sales activity. The Realtyzam homepage contains five menus:
Dashboard: This serves as your landing page when you sign in. It shows an overview of your financials.
Sales activity: Go to this tab if you need to monitor your sales activities and commission payments. Other things you can track here include lead sources, discounts, broker fees, and income and expenses on each deal.
Expenses: This page is where you would record all your expenses. You can choose to connect your bank accounts, upload your files of transactions on Realtyzam, or enter your expenses into the system manually.
Income: This tab displays a detailed breakdown of your income. You should also use this page for entering income, such as interest income and side business.
Reports: This is where you can generate P&L statements that you or your accountant may use to file tax returns.
Bank Account & Credit Card Linking
Realtyzam lets you set up bank feeds from more than 15,000 financial institutions. Bank feeds help you import your transactions into the program easily without having to use the keyboard for manual data entry. Link your bank accounts and credit cards to Realtyzam, and it will transfer all transactions to your account automatically.
You can classify your expenses manually or automatically to keep track of your financial numbers. If you're uncomfortable connecting your bank or credit card account, you can manually import your bank statements to Realtyzam.
Expense Tracking
You can categorize your expenses by choosing from a list of default categories or adding new ones. Categorizing your expenses can be helpful for budgeting purposes and keeping your finances organized. When entering new expenses, Realtyzam lets you choose from a list of preset categories, such as listing, capital equipment, licensing and filing fees, and miscellaneous. You can also add new categories on the fly if needed.
Listing
The Sales Activity page is where you record all the real estate transactions that you're working on, whether they're closed or not yet. You can record a new activity (for a buyer, seller, or referral), and you'll have the option to set the status of the deal until it's closed. For instance, you can enter a new buyer and set the status to Prospect or Active.
When the deal is closed, change the status to Sold, provide the transaction details, such as the closing sale, closing date, and commission, and Realtyzam will record the commission as an income.
Financial Reports
With Realtyzam, you can generate simple yet helpful reports to help you track key metrics, including average commissions, prospecting, buyer and seller conversion rates, and sales prices. It also lets you monitor other items like listing and buyer expenses and new buyers and sellers. You can sort the reports on an annual or monthly basis and even set the reports tab to show only the lead sources of your income.
Receipt Uploads
Upload your expense receipt, and it will link it to an expense transaction automatically. This makes it easier to pull up a receipt whenever needed. You can upload receipts using your tablet, computer, or mobile device with the Realtyzam mobile app.
CRM Module
Realtyzam has a CRM module, which requires a separate subscription, which helps you store and manage client information, record notes, save documents, and track sales activity. You can also create reports on prospecting rates, average commissions, and even lead sources. As with the accounting software, it's free for the first 30 days.
Mobile App
The Realtyzam mobile application lets you track your expenses, log your mileage, manage sales activity, and generate tax reports instantly using your mobile phone. The app can be downloaded on Google Play and the App Store.
Realtyzam Customer Service & Ease of Use
Since Realtyzam has fewer features than most other accounting software, it's extremely easy to use, even for beginners and nonaccountants. You'll love how easy it's to create a buyer pipeline or listing on the Listings page. After a sale, you can set the status to sold, and Realtyzam will generate an income transaction automatically for you.
On the downside, Realtyzam lacks personalized customer support. If you have questions or concerns, you need to send your question via email and wait for a response. The provider says that questions sent during business hours typically are answered within two hours. If you want to get answers to simple questions, you may check out the Frequent Questions page on its website or browse through its real estate accounting blogs.
Realtyzam Alternatives
| | | |
| --- | --- | --- |
| Best for: Real estate agents who need financial statements | Best for: Property managers | Best for: Real estate companies that need a bookkeeping service |
| Software from: $30 per month for a single user | Software from: $50 per month for 20 units | Software from: $249 per month |
| | | |
Bottom Line
If you need simple accounting software to track your income and expenses and generate the tax reports you need instantly, Realtyzam is worth trying out. It may have some weak points, such as the inability to reconcile your bank account and the lack of advanced bookkeeping functions, but it's an excellent solution for tracking expenses and commissions.