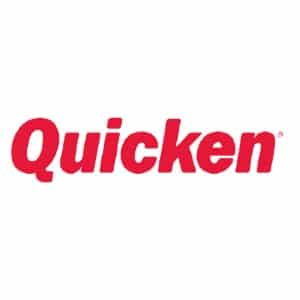 Quicken is personal finance management software that helps you create a budget, track your expenses, and manage your investments. It has a Mac and a Windows version that share key features, such as budgeting, bill payment, and a debt reduction planner. Quicken for Windows also offers a Home & Business edition to help businesses support their basic rental management and business accounting needs. Prices start at $35.99 per year.
What We Recommend Quicken For
We consider Quicken as a solid choice for individuals who are looking for a comprehensive solution to manage their personal finances and track their investments. Its high-end plan, available in the Windows version, gives you the ability to track your small business and rental properties in addition to your personal finances.
Who Quicken Is Good For
Individuals seeking personal finance software: Quicken is primarily personal finance software that can track your personal spending, savings, and retirement accounts as well as help you prepare a budget.
Businesses seeking an alternative to QuickBooks: Rental property owners can benefit from Quicken Home & Business to keep track of their tenants, rental rates, and lease terms, which is impossible with QuickBooks. If QuickBooks isn't for you, other popular options are discussed in our guide to the best QuickBooks alternatives.
Landlords with just a few properties: Quicken is well-suited for landlords with few properties and who don't need automation and advanced rental management functionality. If you are juggling multiple properties, check out our review of the best real estate accounting software.
Quicken Is Not a Good Fit For
Corporations, partnerships, and limited liability companies (LLCs): Business entities should use a double-entry bookkeeping system like the software in our guide to the best small business accounting software.
Sole proprietors with employees: There's no way to manage and track company payroll.
Real estate companies with over three units: Quicken lacks automation features and the adaptability of other real estate accounting software to support multiple units.
Quicken Overview

PROS

CONS

Robust set of features
Limited accounting functionality
Can manage personal finances in addition to rental property
Not appropriate for large number of rental properties
Allows you to email custom invoices and collect payments online
Must download and install on your computer
Powerful budgeting capability
Not a double-entry accounting system
Quicken Pricing
Quicken offers four plans that range from $35.99 to $103.99 per year. The lowest-priced plan lets you create a budget and manage your bills while the more expensive plans allow you to create a customized budget, maximize investments, and manage personal and business finances in one place. Its most expensive edition, Quicken Home and Business, is available in the Windows version only.
Pricing & Features

Starter

Deluxe

Premier

Home & Business

Windows Version
Pricing ($/Year)

$35.99

$51.99

$77.99

$103.99

Mac Version
Pricing ($/Year)

$35.99

$51.99

$77.99

Create a Budget

✔

✔

✔

✔

Categorize Expenses

✔

✔

✔

✔

Create a Customized Budget

N/A

✔

✔

✔

Manage and Track Debt

N/A

✔

✔

✔

Free Online Bill Payment

N/A

N/A

✔

✔

Priority Access to Customer Support ($49 Value)

N/A

N/A

✔

✔

Separate Personal and Business Expenses

N/A

N/A

N/A

✔

Track Tax Deductions and Profit and Loss

N/A

N/A

N/A

✔

Manage Small Business and Rental Property

N/A

N/A

N/A

✔
Quicken Features
Quicken offers a robust set of tools that help you take control of your rental property and personal finances. Its key features let you manage your budgets and transactions, check out spending trends, track your investments, and more.
Your financial management journey begins on the dashboard or Home tab, which gives you a holistic view of your finances. The dashboard enables you to manage and track your budget, spending, and bills. You can customize the Home tab by creating multiple views and choosing which financial areas show up.
Personal Finance Features
Get a better handle on your household spending with Quicken's personal finance management tools. Whether you're creating a budget, managing your bills, or planning for your retirement, Quicken has the features you need to reach your goal.
Expense management: Understand where your household expenses go by sorting your accounts and transactions in one place. Create customized categories, track spending by household members, and amounts or types of expenses, see spending trends, and get an idea of what your future finance will be.
Budgeting: Plan your personal or household expenses and compare them to your actual spending. You can track your budget easily on the web or a mobile device.
Bank feed integration: Connect your bank accounts to Quicken to track your income and spending effortlessly.
Bill management: Send your payments through Quick Pay for digital bills and Check Pay for physical checks. You can also set up automatic billing alerts so that you'll never miss payments again.
Retirement planning: Quicken gives you an overview of your assets, holdings, and investments, including 401(k)s, 403(b)s, and individual retirement accounts (IRAs). It includes a Lifetime Planner (available in Windows) that helps you envision all kinds of financial scenarios.
Business Features
Quicken Home & Business is suitable for small businesses that need basic support for creating customer estimates and invoices, tracking accounts receivable (A/R) and accounts payable (A/P), and creating several reports.
Invoicing: Choose from several templates to create customized invoices and add a payment link to PayPal. You can print your invoice or email it directly to your client.
Estimates: Create an estimate, and then print or send it to your customer through email. You can track your estimates in the Estimate list.
A/P and A/R tracking: Purchase Quicken Home & Business to start tracking your A/R (invoices), A/P (bills), loans, and fixed assets.
Deduction finder: Know if you qualify for more than 100 common tax deductions. If you do, Quicken lets you add the tax-related categories you need to simplify tax time.
Rental Features
Quicken's rental property manager provides helpful features to streamline landlord responsibilities. Its key rental features include the following:
Contact management: Organize and manage all your contact details, including rental agreements, security deposits, and move-in and move-out dates, all in one place.
Tenant management: Stay on top of your tenant lists, income, expenses, bank accounts, documents, loans, and property value.
Market value tracker: Gain insight into your holdings and view snapshots of your portfolio by type, sector, or allocation using its integrated Morningstar's X-ray tool (Windows users only).
Receipt scanning: Make expense tracking a breeze by saving your receipt data as a QIF file or importing them to Quicken.
Document storage: Store and manage documents related to your properties, tenants, and projects.
Mobile App
Download the Quicken mobile app on Google Play or App Store to manage your finances anytime and anywhere. After you set up your mobile app, your information will be synced between the mobile app and your desktop program via the Quicken Cloud.
Reporting
Quicken generates ample financial reports, including cash flow, profit and loss, account balances, transactions, payee comparisons, budget spending, cash flow comparisons, banking summaries, and much more.
Customer Service and Ease of Use
While Quicken is generally easy to use, some of its features are not intuitive, and you'll need to devote time to learn to use them. Quicken offers multiple options for customizations so that you can make it completely personalized to your needs.
Quicken offers plenty of support options, such as a Getting Started guide, community forum, and help center, to make it so that you get the most out of the software. Quicken is also ready to respond to your questions over the phone and through live chat. Subscribe to Quicken Premier or a higher plan and get unlimited priority access to its customer care phone support for one year.
Quicken Alternatives
| | | |
| --- | --- | --- |
| Best for: Self-employed individuals required to file a Schedule C IRS form | Best for: Creating budgets and tracking spending and credit score | Best for: Real estate agents to track profit and loss by sale |
| Software from $25 | $0 | $0 |
Bottom Line
If you're looking for a fairly straightforward solution to managing your business and personal finances side by side, then Quicken offers pretty good value for your money. It has a good set of features plus its mobile app gives you the ability to manage and view your finances on the go.
Quicken Home & Business particularly delivers the most value to small businesses and rental property owners looking for a simple way to manage their finances. If you are happy with the subscription cost, there's no reason not to purchase Quicken.