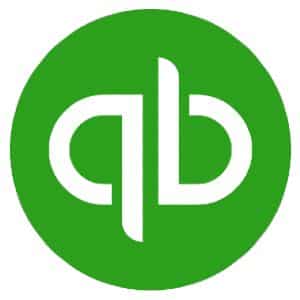 What We Recommend QuickBooks Online For
QuickBooks Online is an excellent choice for almost any small business. In addition to basic accounting features, you can track and invoice time and expenses, account for inventory, track profit and loss by a variety of factors, and allow an unlimited number of users to input time and view reports.
Who QuickBooks Online Is Best for
We've ranked QuickBooks Online as the best overall software in the following categories:
While not best overall, we've ranked QuickBooks Online as a great alternative for churches, restaurants, construction firms, farms, nonprofits, trucking companies, and businesses needing a receipt scanner.
QuickBooks Online Is Not a Good Fit for
Users keeping the books for multiple companies: QuickBooks Online requires a separate subscription for each set of books, so it can become very expensive for multiple companies. See our guide to multicompany accounting software for better options.
Law firms: Without an integration, QuickBooks Online cannot perform the triple reconciliation between the client trust account, client ledgers, and bank statement that law firms require. For the required QBO integration and other suitable software, see our guide to the best law firm accounting software.
Businesses looking for free software: While arguably the most powerful small business accounting software available, QuickBooks Online is also one of the most expensive. For budget-minded small businesses willing to sacrifice some features, we provide a review of the best free accounting software.
QuickBooks Online Overview

PROS

CONS

Five users included with Plus subscription are plenty for most small businesses
No way to add additional users without upgrading to the next subscription level
Unlimited users can view reports and enter timesheets
More expensive than Xero Established with similar features
Large network of independent QuickBooks ProAdvisors
Cannot track inventory assemblies like QuickBooks Desktop
Great mobile app includes most bookkeeping features, plus receipt capture and mileage tracking
Classes and locations limited to 40 (combined)
Profit and loss by class, location, or project
Cannot compare estimated to actual project costs
QuickBooks Online Pricing
QuickBooks Online is available in four subscription levels ranging from $25 to $180 per month. Its most popular plan is Plus at $70 per month, which contains all the features nearly any small business will need. Integrated payroll can be added to any subscription for an additional fee. New subscribers can choose between 50% off for three months or a 30-day free trial.
Simple Start

Essentials

Plus

Advanced

Monthly Cost

$25

$50

$80

$180

Users Included

1

3

5

25

Payroll Core Add-on Monthly Cost

$45 +
$4/employee




$45 +
$4/employee




$45 +
$4/employee




$45 +
$4/employee



QuickBooks Online Features
QuickBooks Online's features vary depending upon your subscription level. The following table provides a brief description of the features included with each subscription.
Tiered Features Table
| | Simple Start | Essentials | Plus | Advanced |
| --- | --- | --- | --- | --- |
| Upload Receipts From the Mobile App To Create Transactions | ✔ | ✔ | ✔ | ✔ |
| Track Miles With the Mobile App | ✔ | ✔ | ✔ | ✔ |
| Create Custom Invoices and Accept Payments Online | ✔ | ✔ | ✔ | ✔ |
| Approximate Number of Reports Available | 20 | 40 | 65 | 100 |
| Give Your Accountant Access Without Counting Toward Your Users | ✔ | ✔ | ✔ | ✔ |
| Add Correct Sales Tax to Invoices Based on the Customer's Address | ✔ | ✔ | ✔ | ✔ |
| Send Customized Estimates to Customers | ✔ | ✔ | ✔ | ✔ |
| Manage Contractors, Including Preparation of Form 1099 | ✔ | ✔ | ✔ | ✔ |
| Input and Organize Unpaid Bills and Pay Online for Free | | ✔ | ✔ | ✔ |
| Track Billable Hours and Add to Invoices | | ✔ | ✔ | ✔ |
| Track Income and Expenses by Class and Location | | | ✔ | ✔ |
| Track Inventory and Calculate Cost of Goods Sold (COGS) | | | ✔ | ✔ |
| Track Project Profitability | | | ✔ | ✔ |
| Dedicated Account Support Team | | | ✔ | ✔ |
| Input Invoices and Expenses in Batches Quickly | | | ✔ | ✔ |
| Automate Workflows With Custom Reminders and Triggers | | | ✔ | ✔ |
We provide a complete comparison of QuickBooks Online subscriptions to help determine which QBO subscription is right for you.
General Features
QuickBooks Online has features to save you time on mundane tasks like inputting transactions and has features that can improve your profitability like analysis of profit and loss by class, location, and product (with Plus).
Access tasks easily: All the major tasks are accessed by clicking on workflow areas in the left menu bar of the dashboard. For instance, to input bills, start by clicking on "Expenses" in the left menu bar:
Provide accountant access: You can specify an external accountant for free access to your QuickBooks Online account. The accountant must have QuickBooks Online Accountant, which is provided free to all QuickBooks Online ProAdvisors.
Connect bank accounts: By providing the login credentials for your online bank accounts, transactions can be transferred into QBO automatically. You review the transferred transactions and either indicate the transaction is new or match it to an existing transaction.
Invoice customers: Invoices can be generated and either printed or emailed to your customers. Invoices then become accounts receivable (A/R) that are tracked until payment is received from your customer.
Collect and track sales tax: QuickBooks Online will apply the correct sales tax rate to invoices based on the address you provide. This is a handy tool if you make taxable sales in multiple jurisdictions like cities or states. QBO tracks all of your sales tax collections and payments to help you prepare your sales tax returns:
Track mileage: By allowing the QBO mobile app to access the GPS in your smartphone―even when the app is not open―QBO can record the date, time, beginning address, and ending address of every trip you make automatically. The trips are transferred to your QBO account, and you can classify them as business or personal. You can also enter mileage manually:
Upload receipts: Transactions can be created and documented by uploading receipts from the mobile app, a computer, or via email. QBO then reads the receipt and suggests a transaction that you can accept or modify.
Input and track unpaid bills: With Essentials and higher subscriptions, bills can be entered as you receive them to help you stay organized and make sure vendors are paid on time. The bills are shown on the financial statements as accounts payable (A/P). This provides a more accurate measure of net income for a period because you can record expenses incurred but not paid.
Track billable hours by customer: Billable hours can be assigned to particular customers, then transferred to invoices as they are generated, which requires a subscription to Essentials or higher. Billable hours not added to an invoice continue to be tracked as unbilled hours and are available for future invoices.
Unlimited time-tracking-only users: All of your employees can input their own hours worked using the mobile web on their smartphones. They can assign hours worked to classes, customers, projects, and service codes:
Unlimited report users: An unlimited number of users can log in to QuickBooks Online Plus. However, they can only review reports without sensitive employee information. This is ideal for managers that need to see reports but don't need access to transactions.
Create projects: Plus and Advanced subscribers can create multiple projects for a single customer. Income and expenses, including wages, can be assigned to projects as they are incurred. This is an important feature for contractors or similar businesses that need to understand the profitability of particular jobs. A shortcoming of QuickBooks Online is the inability to create estimated project costs and compare them to actual costs. While estimates can be created for customers, they are not tied to projects.
Class tracking: In Plus and Advanced, classes can be created to track income and expenses separately. You can create a separate class for each product line, service area, or anything else you would like to see tracked separately.
Location tracking: Plus and Advanced users can track income and expenses by location. While this can be achieved by creating a class for each location, using a separate location indicator lets you print reports separated by both location and class. For instance, you can see the profit from selling a particular product line (class) at a particular store (location).
Custom tags: A recent addition to QBO for all subscription levels is the ability to attach up to 40 custom tag groups to all transactions. This gives users amazing flexibility to group and review transactions.
Create purchase orders: Users can create purchase orders to send to vendors. Purchase orders can then be compared to invoices received and converted into an A/P.
Mobile App
The QuickBooks Online mobile app provides the ability to perform all the core bookkeeping functions, such as issue invoices and estimates, record expenses, and manage projects. In addition, the mobile app is a great way to create transactions from receipt images and record the business miles you drive. The app is easy to navigate with a menu of shortcuts for your most common tasks:
Reporting
QuickBooks Online has more than 100 available reports, depending on your subscription, which can be customized to your needs. Here are a few of the reports available:
Standard financial statements like balance sheet, profit and loss statement, and cash flow statement
A/R summary, detail, and aging reports
Sales tax reports, including sales tax liability and detail of taxable sales
A/P summary, detail, and aging reports (Essentials and higher)
Reports of unbilled charges and unbilled time (Essentials and higher)
Inventory valuation detail and summary reports (Plus and higher)
Sales reports separated by class, customer, location, product, or service (Plus and higher)
The Reports Center is easy to navigate and groups reports by their most common uses:
Customer Service and Ease of Use
QuickBooks customer service is available through your QBO account. To talk to a live person, you must submit a form with your telephone number and wait for them to return your call. Depending on how long it takes for them to return your call, this might be a nice feature since you aren't tied to your phone waiting on hold. QuickBooks Online Advanced subscribers receive the major benefit of having a dedicated support team assigned to their account.
In addition to telephone support, you can chat with representatives online or read QuickBooks Online's immense collection of online help materials. In addition to material provided directly by Intuit, there is a lot of third-party help available when doing an internet search of your problem.
There is always a tradeoff between ease-of-use and features when evaluating software. I believe QuickBooks is easy to use, given its powerful features. Transactions can be initiated from the "+ New" button on the dashboard and reviewed by clicking on the relevant area in the left menu bar. However, QBO does take significant time to get set up properly, so you can take advantage of everything it has to offer. You can preview our free QuickBooks Online tutorials to see what you'll need to set up QBO.
QuickBooks Online Alternatives
| | | |
| --- | --- | --- |
| | Best for: Creating professional-looking invoices | Best for: Freelancers or small businesses using other Zoho apps to manage their business |
| Software from: $299.99 | Software from: $15/month | Software from: $9/month |
Bottom Line
QuickBooks Online dominates the market for small business accounting software due to its extensive features and will meet the needs of nearly any small business. QBO can track inventory costs, generate invoices, track unpaid bills, and calculate profit and loss separated by many factors, including user-defined classes and locations.