Rho Business Checking Review 2023
If you run a high-performing startup or small business and need an all-in-one fintech solution that can help you save time and money, Rho is worth checking out. This integrated financial platform offers business banking, treasury, corporate cards, accounts payable automation, and more. Its business checking account charges no fees for monthly maintenance, automated clearing house (ACH), wires, and checks. Additionally, it offers strong perks for international spending.
Note that only businesses that have raised $1 million in revenue or equity capital are eligible to open an account with Rho. If your business meets one of these two qualifications, it may be a good option for your company.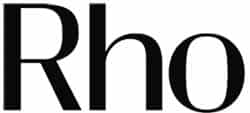 What We Like
Unlimited transactions
Fee-free wire transfers, ACH, and bill pay
Up to 1.75% cash back on corporate cards
What's Missing
Only available to businesses with $1 million in revenue or raised venture capital
Low 0.01% annual percentage yield (APY)
No direct cash deposits
Features
Customizable account permissions
Integrations with NetSuite, QuickBooks, Sage, and Wave
Streamlined accounts payable (A/P)
Cost-saving global payments
Discounts on business software, such as Google Cloud, QuickBooks, Slack, Salesforce, and Stripe
How Rho Stacks Up With Its Competitors
Monthly Fee

Checking Account APY

Treasury Account APY*

Eligibility Requirement

 

Commercial Banking

None

0.01%

Up to around 4.20%

$1 million in revenue or raised equity capital in one year

 

Business Checking

None

None

Up to around 4.50%

None

 

Business Account

None

None

Up to around 4.20% on money market funds

$1 million in revenue in one year‡
*APY rates for treasury accounts fluctuate regularly.
†Providers are financial technology (fintech) platforms backed by and Federal Deposit Insurance Corp. (FDIC)-insured through a supporting bank partnership (Webster Bank for Rho, Evolve Bank & Trust for Mercury, and 10 program banks for Brex).
‡You can also qualify for Brex by meeting one or more of the following criteria:
Receive an equity investment of any amount, such as through an accelerator, angel investor, venture capitalist (VC), or web3 token or plan to do soon.
Have more than 50 employees.
Have more than 500 in cash.
Be a tech startup on a path to meeting the criteria above and are referred by an existing customer or partner.
When Rho Is a Good Fit
You need unlimited fee-free transactions: Rho comes with unlimited fee-free checks (to domestic recipients), domestic ACH, and swift wires.
You make international payments regularly: Rho offers unlimited free international wire transfers to more than 140 countries. It charges no fees for foreign card transactions when making purchases where Mastercard is accepted and has a flat 0.60% conversion fee for most currencies and 0.75% for Asia-Pacific currencies.
You want cash back on credit card purchases: Rho corporate cards earn cash back from 0.75% to 1.75%, depending on when you pay off your balance. Balances paid later than 45 days after the date of purchase don't earn cash back.
You require high-yield treasury accounts: Rho offers a treasury account, called Prime Treasury, that earns interest at a rate of approximately 4.20%. However, it's only available to organizations with more than $5 million in liquid assets.
When Rho Is Not a Good Fit
If your small business meets one or more of these scenarios, check out our guide to the best small business checking accounts for additional recommendations.
Rho Business Checking Overview
Required Opening Deposit

None

Required Balance Minimum

$50,000 for domestically owned companies*

$100,000 for internationally owned companies

Monthly Fee

No charge

APY

0.01%

Transaction Limit Before Fees

No limit

ACH Fees

$0

Wire Transfer Fees

$0†

ATM Fees

Not supported

Cash Deposits

Not supported
*Domestically owned accounts can also waive the minimum balance requirement by spending at least $5,000 per month using their corporate cards.
†For international United States dollar (USD) wires, correspondent or beneficiary bank fees may apply.
| | |
| --- | --- |
| Debit Card | None |
| Physical Checks | Free mailed checks |
| Accounting Software Integrations | |
| Business Software Integrations | Integrates with Plaid |
| Customer Service | Available via phone call or email, Monday to Friday, 8 a.m. to 8 p.m. Eastern time |
| Invoicing Products | None |
| Other Products Available | Treasury account and corporate cards |
Rho Business Checking Requirements
If your business has generated more than $1 million in revenue or has raised $1 million in equity capital, you're eligible to open a business bank account with Rho. Upon application, you'll need to prepare the following documents:
Business name
Address
Entity type
EIN letter issued by IRS
Company bylaws
Articles of incorporation
Local business licenses (only if registered out of state)
Each beneficial owner must also provide the following information:
Name
Date of birth
Address
Email
Phone number
Government ID (passport if non-US)
Social Security network
Refer to our guide on how to open a business bank account if you need assistance with the process. We also included a downloadable checklist of required documents.
Rho Business Checking Features
Unlimited Fee-free Transactions
Rho offers unlimited fee-free domestic ACH, swift wires, and checks.
Customizable Account Permissions
You can add employees, bookkeepers, and investors to your business accounts. As the main user, you can customize each member's level of access.
Accounting Software Integration
Rho has natural integrations with NetSuite and QuickBooks and offers support for Sage and Wave.
Expense Management
Rho lets you customize spending rules and set spending limits for team members. Spending rules let you add requirements for official spending, such as receipts, notes, attendees, and client IDs. You can configure rules by dollar amount, budget, and merchant.
Streamlined Accounts Payable
You can direct all invoices to a dedicated inbox, which extracts information that will be auto-populated into your accounting codes. Because accounting software integration syncs invoices and payments with books, you can reconcile records faster.
Cost-Saving Global Payments
Rho helps organizations save on international expenses by offering unlimited fee-free USD wires to 140-plus countries. It also has flat conversion rates for 38 of the most commonly used global currencies, with a 0.6% conversion rate for 27 non-APAC global currencies and 0.75% for nine APAC currencies.
Partner Perks
You can get discounts on a wide selection of business software, including Google Cloud, Gusto, HubSpot, QuickBooks, Salesforce, Slack, Stripe, and Zoom.
Other Rho Business Products
Treasury Account
If you have at least $5 million in liquid assets, you're eligible to open a Prime Treasury account, which invests excess funds in investment-grade and government securities. Rho will customize your investment policy according to your organization's specific cash flow and security needs.
Corporate Cards
Rho's corporate MasterCards charge no annual fees and offer flexible payment terms. You may issue unlimited physical and virtual corporate cards to your employees, free of charge. Customizable permissions and spending limits ensure responsible use.
You also earn cash back on credit card purchases, depending on when you pay off your balances.
Balances paid within one day of purchase earn 1.75% in cash back
Balances paid within thirty days of purchase earn 1.5% in cash back
Balances paid within forty-five days of purchase earn 0.75% in cash back
You earn no cash back if you pay your balance after 45 days.
Rho aims to offer the highest possible credit limit for your business and analyzes your business holistically when underwriting. It doesn't require collateral, personal guarantees, or fees.
Bottom Line
With streamlined expense management tools, few fees, and strong global payment perks, Rho's business checking account is an excellent choice for high-revenue companies that conduct international transactions frequently. However, if you cannot reach Rho's steep financial threshold requirements, consider other options.