Salary History Bans by State: Everything You Need to Know
Learn how salary history ban laws can affect the interviewing and hiring process. Check your state and local laws.
This article is part of a larger series on Hiring.
Salary history refers to an employee's past earnings and can include details about other benefits received such as bonuses and paid time off. Sometimes, new employers ask for a job applicant's salary history so they can consider it when making a job offer.
Many states and localities, however, have enforced salary history bans to help eliminate pay discrimination. These laws (there are currently no federal laws in this area) prohibit employers from asking job candidates information about their salary history. To comply, some companies are updating job applications and company practices, as each violation can result in a penalty from $100 to over $250,000.
State & Locality Salary History Bans
Currently, 21 statewide and 21 local salary history bans are in place, which may prohibit companies from requesting salary history altogether, prohibit salary history inquiries before providing an offer, or prohibit the use of salary history to set pay. Laws vary by location. For instance, although Illinois employers are banned from requesting a job applicant's salary history, they can ask the candidates to describe their ideal salary range for the open position. New York State, on the other hand, bans employers from requesting salary history and asking questions about expected salary ranges.
Numerous cities and counties, in addition to US territory Puerto Rico, have also passed legislation restricting certain types of employers from requesting salary history information from job candidates. These localities are in states both with and without statewide bans.
Salary history bans can apply to all employers (public and private), just public employers, or only employers of a certain size (15 or more employees, for example). Additionally, two states—Michigan and Wisconsin—have prohibited bans on salary history altogether. Local governments in these states aren't allowed to regulate the salary information that employers request from job applicants during the hiring process.
Explore the tables below for more information on salary history bans in your area.
States
Localities
How To Comply With Pay History Ban Laws
Complying with salary information bans might seem complicated at first, but once you review your hiring process, policies, and procedures, it'll be much easier. The best thing you can do is remove references to your job candidates' salary history from the application, interview, and job offer processes. Identify each step in the process that leaves your company vulnerable to non-compliance.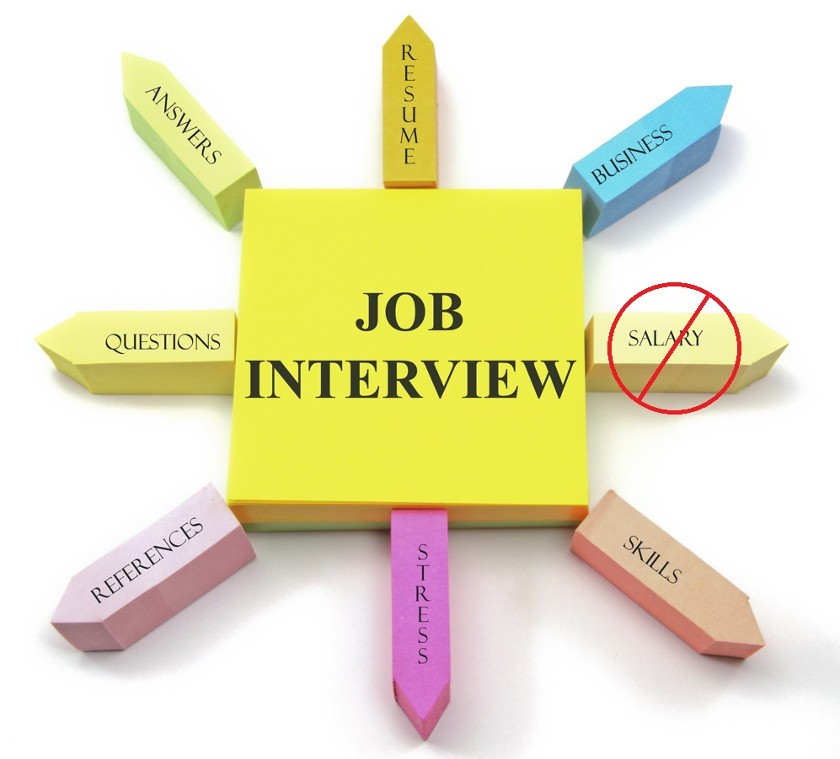 Here are steps you can take to ensure your company doesn't violate a pay history ban:
Remove salary information requests from all job applications.
Remove questions about salary from all job interview scripts.
Don't ask job candidates' current or former employers or co-workers about their pay history during reference checks.
Retrain your human resources and recruiting team.
Display labor law posters with salary ban regulations in locations where job interviews are usually conducted and that your human resource team frequents.
Set up a system to document how hourly wage and salary amounts are determined for new employees.
Review the details of any salary information bans your business must comply with; verify that you're allowed to ask for salary expectations instead of assuming.
Review all print or electronic hiring policies and update them to align with your state's laws.
Use a job search site to do salary comparisons before finalizing a job offer; don't use any salary history information you receive to determine how much to offer a job candidate.
Tips on How To Avoid Salary History in Interviews
To avoid asking questions about salary during a job interview, focus on the candidate's ability to perform the job. Get creative and ask case-study questions that will test their thought process on the spot.
It's also a good idea to inquire about the results your job candidates have had in former jobs. A resume is good at showing an applicant's previous job titles and duties, but finding out how well they performed may require more digging.
Your goal should be to gather as much evidence as possible to help you determine if the candidates are a good fit for the job. Just because they were once paid $10 an hour for similar work doesn't mean they shouldn't be paid the $50,000 a year that their experience is currently worth.
Penalties for Violating Bans on Salary History Questions
Penalties for violating the pay history bans, which can reach upward of $250,000, vary depending on state or local laws. Some states don't have clear penalties as of yet, and others subject violators to civil penalties, back pay, and even reinstatement of job applicants who were dismissed on illegal grounds (salary history).
Here's how a couple of the laws differ:
In San Francisco, employers are given a notice and warning for their first violation. They can be charged up to $100 for second violations that occur within 12 months after the first violation, and employers may have to pay up to $500 for any subsequent violations (still within those 12 months).
Illinois has approved a new statewide ban—previously, Chicago was the only Illinois city that banned salary history questions—and employers have to pay up to $5,000 for each violation. They can be subject to up to $10,000 for "special damages" if the court finds that the employer acted with malicious intent.
Bottom Line
Banning companies from asking potential new hires for salary information forces employers to set wages based on other factors. Work experience and credentials should be considered in addition to the market value of your job candidates' skill sets to ensure you offer new employees fair pay. Also, be careful to research the specific ban that applies to your business to avoid spending thousands of dollars in penalties.