When interviewing and eventually hiring candidates, it is important to know what employment laws govern the process. Knowing what not to do and ask during interviews can save you time and money. With thoughtful foresight, hiring managers can make the most of employment interviews and obtain the information they need without asking illegal questions. Although we do not address sample interview questions in this guide, we do review all employment laws that impact your interviewing and hiring process in detail.
Employment Laws to Know When Interviewing and Hiring
Technically speaking, as soon as you begin any recruitment process, you need to be mindful of the several critical employment laws that exist through the Internal Revenue Service (IRS), Department of Labor (DOL), and your state labor bureaus. To give you the best resources, we have compiled a list of websites that include state law office contact information for each state, as well as critical DOL resources.
In more detail, however, is our guide for all the critical employment laws that you need when recruiting, interviewing, and hiring new employees. These resources point toward more than Wage and Hour laws but also include regulations governing:
Discrimination prevention
Workers' Compensation insurance
Verification of eligibility for employment
Foreign workers
Management of confidential candidate and employee data
Families First Coronavirus Response Act (FFCRA)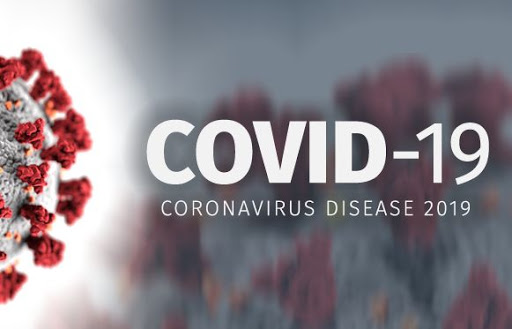 Although less about interviewing and hiring, we are including the FFCRA since it is unique and can possibly impact your onboarding process with new team members, as employees who have been employed for at least 30 days before their leave request may be eligible for up to an additional 10 weeks of partially paid expanded family and medical leave.
The FFCRA requires certain public and private employers with fewer than 500 employees to provide their employees with paid sick leave or expanded family and medical leave for specified reasons related to COVID-19. Each covered employer must post a notice of FFCRA requirements in a conspicuous place on its premises. These provisions apply from April 1, 2020, through Dec. 31, 2020.
Family Medical Leave Act (FMLA)
The FMLA provides eligible employees up to 12 workweeks of unpaid leave a year, and requires group health benefits to be maintained during the leave as if employees continued to work instead of taking leave. Employees are also entitled to return to their same or an equivalent job at the end of their FMLA leave.
Consequently, the FMLA is tied to the FFCRA and is not a mandate that impacts you during the hiring, interviewing, or onboarding process. It is good to be mindful of the FMLA and its affiliate state leave laws, as some states have protected leave that begins 180 days after employment has begun.
In short: Neither the FFCRA or FMLA nor its state affiliate laws are likely to impact you during the interviewing or hiring process, but they are good to be aware of before you make a new hire.
Employment-At-Will
Generally speaking, an at-will employment arrangement refers to both the employee and the employer maintaining the freedom to end the employment relationship at any time, with or without advance notice, and for any reason (or no reason) at all. Employment relationships are presumed to be "at-will" in all US states except within the state of Montana.
Note that employers can get into trouble when they overextend the meaning of at-will employment and attempt to strong-arm solutions that involve terminating the employment of someone whose performance is poor. If there are accompanying issues such as a workers' compensation claim, whistleblower complaint, or another active employment matter, employers often are confronted with wrongful termination suits that then need to be managed. Our article employment-at-will covers more detailed information on this arrangement.
Understanding Employment Contracts
Although at-will employment is a standard expectation for many employees and employers alike, there are times when at-will legal status is diminished. If you enter into a signed employment contract with an employee, depending on how the employment contract is constructed, the employer is usually not allowed to simply end it without cause or advanced notice.
Depending on the restrictions of the agreement or contract, the employer must adhere to the perimeters it has agreed to with the employee. We advise seeking legal counsel when constructing employment contacts with any team member, because they tend to be more legally binding and challenging to get out of.
In short: Employment contracts can alter the at-will freedoms that employers typically enjoy.
Equal Employment Opportunity Commission (EEOC)
Many of the employment laws or best practices noted in this guide tie, some way, to the EEOC. The EEOC is responsible for enforcing federal laws that make it illegal to discriminate against a job applicant or an employee because of the person's race, color, religion, sex (including pregnancy, gender identity, and sexual orientation), national origin, age (40 or older), disability, or genetic information.
It is also illegal to discriminate against a person because they complained about discrimination, filed a charge of discrimination, or participated in an employment discrimination investigation or lawsuit.
Most employers with at least 15 employees are covered by EEOC laws (20 employees in age discrimination cases). Most labor unions and employment agencies are also covered. The laws apply to all types of work situations, including hiring, firing, promotions, harassment, training, wages, and benefits.
In short: Knowing what protected classes are greatly reduces the likelihood that you will ask inappropriate questions while interviewing, as well as make hiring decisions based on criteria that you may not legally use.
The Fair Labor Standards Act (FLSA)
There are a number of provisions that the FLSA covers including minimum wage, overtime pay, record keeping, and child labor standards affecting full-time and part-time workers in the private sector and in Federal, State, and local governments. Additionally, special provisions apply to workers in American Samoa and the Commonwealth of the Northern Mariana Islands which the FLSA also oversees.
It is important to begin thinking about the type of position you're recruiting for and whether the position (not the employee in the position) qualifies to be a nonexempt or an exempt position, as this often determines if you pay the employee an hourly wage or a salary. Additionally, as you help prepare your new employees for their job, knowing that deductions made from wages for employer-required uniforms or tools aren't legal if they reduce employee wages below the minimum wage required by the FLSA or the amount of overtime pay due.
In short: Clearly define your position and its classification before putting any employee in it. Accurately reference the position as exempt or nonexempt throughout the interview process.
State Minimum Wage Laws
Although not all states have a separate or higher minimum wage than the federal minimum wage, which is $7.25 per hour, several states do. State minimum wage rates can differ from the federal rate as long as they are higher. Some states including Idaho, North Dakota, and Texas along with 16 others simply adopt the federal minimum wage as their own.
In short: Understanding the minimum wage laws in your state prevents you from under-paying employees, which would lead to repayments, penalties, and fees down the road.
Child Labor Laws
Also addressed within the FLSA, child labor laws need to be understood before hiring employees under the age of 18. Various states have more restrictive laws than others.
Child labor provisions under FLSA are designed to protect the educational opportunities of youth and prohibit their employment in jobs that are detrimental to their health and safety. FLSA restricts the hours that youth under 16 years of age can work and lists hazardous occupations too dangerous for young workers to perform. Enforcement of the FLSA's child labor provisions is handled by the Department's Wage and Hour Division.
Further, there are industry-specific child labor laws for non-farm vs agriculture related employment, entertainment, and door-to-door sales all have specific mandates that employees must adhere to. In many states, either employment or age verification certificates are issued to minors, depending on the job type. There are also several restrictions on the type of work and how many weekly hours they can work given age requirements.
In short: When bringing on employees under the age of 18, and who are minors, there are certain stipulations you need to know before making a job offer. Further, there are only certain jobs 16-year-olds, for example, can perform with limited hours per day to work.
Fair Credit Reporting Act (FCRA)
Under the FCRA, employment background checks are oftentimes allowed and typically include a copy of the candidate's credit report. The three major credit reporting agencies (Experian, TransUnion, and Equifax) provide a modified version of the credit report called an "employment report." An employment report provides everything a standard credit report would provide except credit scores or a date of birth. Nor does it place an "inquiry" on credit files that may be seen by a company looking to issue credit.
Not all employers who run background checks on candidates with job offers include the credit piece of the report, but some do. The FCRA does not require employers to conduct employment background checks, but the law sets a national standard that employers must follow when doing employment screening. In some states, laws may give an employee more rights than the FCRA.
In short: We recommend only including an employment candidate's credit profile if the job you're considering hiring them for merits such action (such as an accountant or IT professional role). The most important point is to understand that one's credit history, good or bad, is a poor indicator of whether or not the candidate would be a smart hire for your team.
Ban the Box Law
Although legislated and enforced at the state level, this law has changed the way many interview candidates in general. In 1998, Hawaii passed a law restricting employers from considering candidates' criminal history (or asking if they've been convicted of a crime) until a job offer had been made.
When the state of Minnesota followed Hawaii's lead a decade later, many states took notice and began considering the mandate for themselves. "Ban the box" laws require employers to remove criminal history questions from employment applications and their interviews. Thus far, the law has been passed in 33 states and more than 150 cities throughout the country.
Most of the "ban the box" and related "fair-chance" hiring-related laws, spin off from the Equal Employment Opportunity Commission (EEOC) mandate and states that certain protocols relating to conviction records should be used carefully while arrest records should never be used at all (an arrest is not an admission or proof of guilt).
In short: In many cases, you may not legally inquire about criminal convictions with job applicants until you have extended at least a verbal offer of employment.
Salary History Requests Ban
There's also a regulation many states have implemented that bans companies from asking candidates about salary history. The concept behind this movement is that employers may be tempted to reset offers of annual pay at a rate that matches the candidate's pay history and not the level of position that the employer is filling. A growing number of states are adopting this mindset; so far 15 states have passed laws addressing this mandate.
Having said that, not all states are on board with this line of thinking. Since this school of thought has caught on with such passion and legal progression, there are some states (and cities), Michigan and Wisconsin, that have responded by passing a ban on such laws (that is, they banned the ban against pre-employment salary questions). To know where your state stands on this matter, you can check the map in our article on salary history bans.
So, what can companies do to fairly share with candidates what level of candidate that they are looking to fill and they'll have to qualify for? To let candidates know the level of experience and expertise they should have if they wish to apply for your position, a growing number of employers post a salary range for open positions. For example, if your position merits a $65,000 salary, you may choose to offer a pay range of $60,000 – $70,000. Some pay ranges in recruitment ads are quite broad, such as pay ranges of $90,000 to $150,000 and so on.
In short: Throughout the interview process, do not ask candidates about pay history. Instead, inquire about (1) their salary expectations moving forward, and (2) consider sharing what your open position pays as well.
Employee Benefit Security
The Employee Retirement Income Security Act (ERISA) regulates employers who offer pension or welfare benefit plans for their employees. Title I of ERISA imposes a wide range of fiduciary, disclosure, and reporting requirements on businesses administering pension and welfare benefit plans.
These provisions preempt many similar state laws. Under Title IV, certain employers and plan administrators must fund an insurance system to protect certain kinds of retirement benefits, with premiums paid to the federal government. You'll need to be aware of what you're responsible for paying before offering such benefits to new employees.
There are also reporting requirements for the continuation of healthcare benefits after employees leave the company, required under COBRA (Comprehensive Omnibus Budget Reconciliation Act of 1985), and preventing the disclosure of sensitive patient health information under HIPAA (Health Insurance Portability and Accountability Act).
In short: If you choose to offer benefits, including 401(k), Flexible Spending Accounts (FSA's), as well as several other qualifying benefits, ERISA's requirements, may impact how you offer and govern these benefits (which is the case for most voluntarily established retirement and health plans in the private industry).
Workers' Compensation
Although the requirement to have Workers' Compensation insurance comes from the federal government, the enforcement and guidance employers receive is from state labor offices. If you work for a private company or a state government, you should contact the workers' compensation program for the state in which you live or work in each time you hire a new employee. If they are located in a state that you haven't previously employed anyone, let your workers' compensation provider know, because they will have to register that state under your policy.
Note that there is no administration or enforcement arm of the U.S. Department of Labor's Office of Workers' Compensation Programs. It does not have a role in the administration or oversight of state workers' compensation programs.
Other Workers' Compensation Programs
There are a number of other industry-specific programs and resources available to those who would like to learn more. Note that these benefits only apply to the corresponding description of the agency or program.
In short: Do not hire any employees without adding workers' compensation insurance for each person you have on your team. This is important to research, since workers' compensation rates differ from job type to job type.
Uniformed Services Employment And Reemployment Rights Act (USERRA)
Certain people who serve in the armed forces have a right to reemployment with the employer they were with when they were called to report for service. This includes those called from the reserves or National Guard. These rights are administered by the Veterans' Employment and Training Service. It is important to know this during the recruitment process if a returning service member requests their position or one similar to it, back.
In short: In this particular case, we advise seeking legal counsel if a candidate evokes USERRA rights, as there may be requirements on how you proceed with filling your open vacancy.
Employee Polygraph Protection Act
Under the Employee Polygraph Protection Act, the law bars most employers from using lie detectors on candidates and employees but permits polygraph tests only in limited circumstances. It is administered by the Wage and Hour Division.
In short: Do not polygraph candidates for positions unless you are the CIA.
Title VII of The Civil Rights Act of 1964
Title VII prohibits employment discrimination based on a number of protected classes. A portion of the Act reads, "That it shall be the policy of the United States to ensure equal employment opportunities for Federal employees without discrimination because of race, color, religion, sex or national origin, and the president shall utilize his or her existing authority to effectuate this policy.
Although you can deny employment to someone because you have found another candidate who is more qualified, neither you, nor any employer, may deny employment due to race, color, religion, sex, or national origin as well as a host of other protected classes for any reason.
In short: As with many employee laws, they impact you when you begin recruiting for an open position. The way in which you write recruitment advertisements, review resumes, and interview candidates all matters from the get go. You cannot discriminate against candidates who are covered through protected classes.
The Civil Rights Act of 1991
The 1991 Act was an amendment of the original 1964 law, but did not replace its main tenets. The Civil Rights Act (CRA) of 1991 further defined that the burden of proof resides with the employer in most cases and also refined the severity of action available to courts when ruling on monetary remedies for plaintiffs. The CRA also spoke to the following:
Added clarity to protected classes and further outlined what prohibited discrimination is considered to be for job applicants and employees, based on race, gender, religion, color or ethnic attributes.
Limited how much juries can award plaintiffs to $300,000, based on organizational size and resources.
Allows for a trial by jury option in discrimination cases.
Newly allowed for the opportunity to collect "emotional distress" damages.
In short: This Act provides for monetary damages if employers intentionally discriminate when making employment decisions.
The Equal Pay Act of 1963 (EPA)
The EPA, which is part of the FLSA and both administered and enforced by the EEOC, prohibits sex-based wage discrimination between men and women in the same establishment who perform jobs that require substantially equal skill, effort, and responsibility under similar working conditions.
In short: The protection of wage equality is essential for a healthy workplace. This Act protects all workers who perform substantially equal work as their colleagues in the same establishment from sex-based wage discrimination.
The Age Discrimination in Employment Act of 1967 (ADEA)
The Age Discrimination in Employment Act (ADEA) protects certain applicants and employees 40 years of age and older from discrimination on the basis of age in hiring, promotion, discharge, compensation, and in regards to terms, conditions, or privileges of employment.
In short: The ADEA protects candidates who are 40 years of age or older against age discrimination.
Title I and Title V of the Americans with Disabilities Act of 1990 (ADA)
Titles I and V of the Americans with Disabilities Act (ADA), which became effective for employers with 25 or more employees on July 26, 1992, prohibits employment discrimination against qualified individuals with disabilities. It also highlights employers' inability to discriminate against otherwise qualified individuals with disabilities, both in the private sector and in state and local governments.
In short: This act enhances protections for candidates and employees with disabilities.
Title II of the Genetic Information Nondiscrimination Act of 2008 (GINA)
Under Title II of the Genetic Information Nondiscrimination Act (GINA), employers cannot utilize genetic information discrimination in employment. Although not known by many employers, this rule addresses the extent to which an employer may offer an inducement to an employee for the employee's spouse to provide information about the spouse's manifestation of disease or disorder as part of a health risk assessment (HRA) administered in connection with an employer-sponsored wellness program.
In short: Under Title II of GINA, it is illegal to discriminate against employees or applicants because of genetic information.
Government Contracts, Grants, or Financial Aid
Although specifically relevant for companies who receive government funding, do not ignore regulations that companies you may partner with have, because once you conduct business with these them, you, too, may be required to adhere to the same stipulations.
Recipients of government contracts, grants, or financial aid are subject to wage, hour, benefits, and safety and health standards under:
The Davis-Bacon Act, which requires payment of prevailing wages and benefits to employees of contractors engaged in federal government construction projects;
The McNamara-O'Hara Service Contract Act, which sets wage rates and other labor standards for employees of contractors furnishing services to the federal government;
The Walsh-Healey Public Contracts Act, which requires payment of minimum wages and other labor standards by contractors providing materials and supplies to the federal government.
Administration and enforcement of government contractors and related laws are overseen by the Wage and Hour Division. The Office of Federal Contract Compliance Programs (OFCCP) administers and enforces three federal contract-based civil rights laws that require most federal contractors and subcontractors, as well as federally assisted construction contractors, to provide equal employment opportunity.
The Office of the Assistant Secretary for Administration and Management (OASAM) Civil Rights Center administers and enforces several federal assistance based civil rights laws requiring recipients of federal financial assistance from the Department of Labor to provide equal opportunity.
Construction
Several agencies administer programs related solely to the construction industry. The Occupational Safety and Health Administration (OSHA) has special occupational safety and health standards for construction; The Wage and Hour Division, under Davis-Bacon and related acts, requires payment of prevailing wages and benefits.
The Office of Federal Contract Compliance Programs enforces Executive Order 11246, which requires federal construction contractors and subcontractors, as well as federally assisted construction contractors, to provide equal employment opportunity; the anti-kickback section of the Copeland Act precludes a federal contractor from inducing any employee to sacrifice any part of the compensation required.
In short: If your company contracts and/or receives funding from the federal government, you may be required to execute certain steps in your recruitment process that you normally would not have to. Knowing these steps before making an offer of employment is wise.
Migrant and Seasonal Agricultural Workers
The Migrant and Seasonal Agricultural Worker Protection Act (MSPA) regulates the hiring and employment activities of agricultural employers, farm labor contractors, and associations using migrant and seasonal agricultural workers. The Act prescribes wage protections, housing and transportation safety standards, farm labor contractor registration requirements, and disclosure requirements.
The Fair Labor Standards Act (FLSA) exempts agricultural workers from overtime premium pay, but requires the payment of the minimum wage to workers employed on larger farms (farms employing more than approximately seven full-time workers).
The Act has special child-labor regulations that apply to agricultural employment; children under 16 are forbidden to work during school hours and in certain jobs deemed too dangerous. Children employed on their families' farms are exempt from these regulations. The Wage and Hour Division administers this law. OSHA also has special safety and health standards that may apply to agricultural operations.
The Immigration and Nationality Act (INA) requires employers who want to use foreign temporary workers on H-2A visas to get a labor certificate from the Employment and Training Administration certifying that there are not sufficient, able, willing, and qualified US workers available to do the work. The labor standards protections of the H-2A program are enforced by the Wage and Hour Division.
Mine Safety and Health
The Mine Act holds mine operators responsible for the safety and health of miners. The Federal Mine Safety and Health Act of 1977 (Mine Act) covers all people who work on mine property. The Mine Safety and Health Administration (MSHA) administers this Act.
In short: There are many restrictions within the agricultural industry that do not align with other industries. Over time, agricultural workers have been mistreated through limited and unfair pay, illegal work requested of minors, employment status issues, and so on. This Act oversees each of these areas.
I-9, Employment Eligibility Verification
Under federal law, employers are required to verify an employee's eligibility to work in the United States by completing an I-9, Employment Eligibility Verification within three days of the employee's start date.
In short: All employees within the United States must be eligible to work in the country. The Employment Eligibility Verification program confirms that this process is adhered to (even though many I-9 forms are never reviewed by the US government).
New Hire Reporting
The Office of Child Support Enforcement (managed under the U.S. Department of Health and Human Services) requires that all employers report basic information on new and rehired employees within 20 days of hire (note that some states require it sooner). Private sector employers report to the State Directory of New Hires. Federal agency employers report to the National Directory of New Hires.
In short: The state and federal government utilizes the New Hire reporting process to assist with mandates such as child support payments, garnishments, and so on. All employers, regardless of size, must comply with their state's New Hire reporting requirements.
Workplace Posters
Note, for first time employers, some of the statutes and regulations enforced by the DOL require that notices be provided to employees and/or posted in the workplace. The DOL provides free electronic copies of the required workplace posters, and some of the posters are available in languages other than English.
In short: Post labor posters in conspicuous places for all employees to see and ensure that electronic ones are made available to those who need them (remote employees) as well as labor posters in languages other than English.
Misclassification of Employees as Independent Contractors
Several employers have made the mistake of hiring team members as contractors and not employees. Having said that, according to a 2017 National Bureau of Economic Research working paper, The Value of Flexible Work: Evidence from Uber Drivers, flexible independent contract work has increased by 56% over the past 10 years, with more than 16% of US workers engaged in flexible contract work as their primary job.
In addition to hiring full-time, regular employees, companies also utilize a number of different staffing arrangements that differ from full-time, regular employment. The possibilities for employing various types of workers include the following:
Independent contractors
Temporary employees
Seasonal employees
Leased workers
Interns
Volunteers
Oftentimes, hiring a contractor that should be an employee is where the company's mistake occurs. Misclassified workers (who are hired as contractors) often are denied access to critical benefits and protections they are entitled to by law, such as the minimum wage, overtime compensation, family and medical leave, unemployment insurance, and safe workplaces. Employee misclassification generates substantial losses to the federal and state governments in the form of lower tax revenues, as well as to state unemployment insurance and workers' compensation funds.
The IRS also governs the scope and definition of who should be an employee and who can be an independent contractor. A test that the IRS has developed can assist you with determining whether you can bring a worker on as a 1099 Independent Contractor or as a W2 (on payroll) employee.
In short: Have a clear understanding of what the independent contractor test is all about prior to bringing on 1099 workers. Never attempt to skirt paying benefits to employees by hiring them as contractors.
Hiring Employees in Other Countries
Hiring workers from other countries is different from certifying their right to work within the United States (through the I-9 form process). Foreign workers may remain in their country of origin while employed by you or they may move to another country.
At times, unique permits or labor certifications are required for foreign workers to join your organization. A comprehensive list of Foreign Labor Certification Forms can be found through the DOL. Some of the most common certifications include H-1B, H-2A and H-2B visa certifications.
Finally, the U.S. Citizenship and Immigration Services offers a helpful document on hiring foreign nationals which reads a little more friendlier than some of the DOL resources noted above.
In short: You can certainly have foreign nationals on your payroll, just make certain you follow the guidelines and, in many cases, contact an attorney who specializes in foreign employee employment.
The Business Case for Understanding Employment Law
The value of not getting into legal trouble as an employer can save a lot of time and money. No one wants their resources to be expended against a lawsuit or a lengthy Department of Labor (DOL) investigation.
Beyond obeying regulations, there is more to understanding employment law and being a fair and equitable employer. The interview process is a critical step that should be designed to help you identify well-qualified candidates. Knowing the employment laws that govern how you can bring people onboard to your team also allows you to remain competitive as an employer of choice. For example, if your organization develops a reputation for being fair and law-abiding, attracting and retaining top talent may be easier.
In addition to designing a process that prioritizes finding the best candidate, reducing long-term turnover costs is every company's goal. When your process allows you to make a "perfect match" within the legal confines of employment law, you greatly reduce your employee attrition over the long term. Training new employees again and again is exhausting for your leadership team, expensive, and consumes resources.
Bottom Line
The simple fact is employers who know about employment laws that inform the interviewing and hiring processes make better hiring decisions resulting in a stronger team and a fair, equitable workplace. The fundamental influencer of change in employment law is a continued effort to ensure (1) workers have fair equity and work-life balance and (2) job candidates have fair access to employment opportunities of interest.
Employers win when everyone, including their competitors, plays by the same rules. Likewise, candidates win when nothing but experience, skill sets, and cultural fit are considered in employment decisions.