6 Best Salary Comparison Tools for 2023
This article is part of a larger series on Hiring.
Before you can set or negotiate an employee's pay level, you'll want to compare salaries using compensation data you've gathered for similar roles at other companies. The best salary comparison tools provide you access to a wide range of data—from staff wages and bonuses to employee benefits—that cover many job types, skills, and positions across industries and locations. Some are free to use and include both employee- and employer-reported salaries, while others offer paid solutions that provide market pay data sourced from salary benchmarking studies.
Since our last update: LinkedIn Salary is no longer available and therefore no longer appears on our list.
We evaluated a variety of solutions and narrowed the list down to our top six salary comparison tool recommendations.
Only need a quick check? If you are only looking for a "sanity check" on a salary, there are simple, searchable databases that let you filter by job and location. These are usually aimed at job seekers, but can provide a good basis for comparison:
Salary Comparison Tools Compared
Paid salary comparison plans*

Data reporting

Includes pay bonuses

Basic benefits information

Robust data points (position title, location, gender, education, and skills)

✕

Employer only

Only shows the percentage of survey respondents that offer it

✓

✓

✕

Employer and employee

✕

✓

Limited

✓

Employee only

✓

✓

✓

✓

Employer and employee

✓

Paid versions

✓

✓

Employer only

✓

✓

✓
*Every product on our list offers at least some of its services for free. These include:
Salary by job and location
Range of salary
Reports (most are downloadable)
Search for a single job by title and location
Bureau of Labor Statistics: Best Overall Salary Comparison Tools
Bureau of Labor Statistics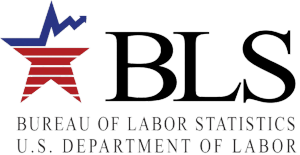 Pros
Free access and download of reports
Large database
Robust data filters
Cons
No list of high-paying companies for a selected position
Bonus data not available; only lists the percentage of company-respondents that offer it
Some reports require additional resources to check position and/or industry codes
Bureau of Labor Statistics Deciding Factors
Pricing: Free
Software or reports: Reports only
Number of searches: Unlimited
Number of available job titles: 800+
Sources: Employer-reported data sourced from government-run nationwide surveys
Updates: Annual
Ease of use: Not as easy as the others on our list
Additional tools: Reports on consumer price index, unemployment, benefits, and more
The Bureau of Labor Statistics (BLS) salary survey is the largest of its kind. It's a highly scientific government-run survey that's free to download. The data is sourced from quarterly nationwide employer surveys and has the most robust filtering and download capabilities. This helps you account for organizational, regional, and other data variations in compensation. However, the quarterly reports are summaries; the job-specific searchable reports are updated each May.
Earning an overall rating of 4.12 out of 5, the BLS scored high in pricing, comparison tools, and reporting given its free salary research reports, nationwide employer-reported data, and multiple filter options. It was rated poorly in ease of use primarily because of its dated-looking website, which makes it difficult to navigate through wage reports.
You are free to download the BLS's wide selection of salary surveys and wage comparison reports. The other providers in our list either don't offer this option or charge extra for it.
Robust database: Its database covers 800 occupations and 400 industries with wage data that follows North American Industry Classification System (NAICS) industry codes. The BLS's large dataset of standardized job titles and position descriptions also allows you to make an apples-to-apples comparison. So, while job titles on other sites can vary greatly over time, you can use the BLS's standardized position data, let's say code 13-1111 for Management Analysts, for year-over-year comparisons.
Multiple filter options: Unlike Indeed and ZipRecruiter, the BLS has a lot of filter options. Sort data by organization size, part-time and full-time work status, incentive-based and time-based pay, work level, job characteristics, and bargaining status (whether union or non-union). You can also filter by national, regional, state, metropolitan area, and county data to account for regional variations in salary.
Downloadable reports: Depending on the type of report selected, you can download salary data in PDF and XLS file formats. (Some reports have an HTML option as well.) For survey results with charts, the BLS lets you download its charts as JPEG and PNG images that you can attach to your own reports. None of the other providers in this guide have this functionality.
Application programming interface (API): If you'd like to incorporate BLS data into an existing salary research program, you can use its API. It offers two versions. Version 1 is for public use but more limited; Version 2, while free, requires registration. It allows users to access more data more frequently, and add calculations and annual averages to requests. This is unique among those on our list.
While the large, standardized dataset and filters are great, they come at the cost of ease of use. The BLS interface is unwieldy and difficult to navigate. The datasets, while large, are not very granular due to the standardization technique. This means you may not be able to find a precise match for your particular job if it doesn't match an occupation or industry that the BLS uses. There is no company-specific data either, which makes competitive analysis more difficult.
Indeed: Best for Employee-reported, Employer-reported & Job Posting Data
Indeed
Pros
Completely free; no limits
Shows salary satisfaction percentages and common employee benefits
Lists highest-paying companies for the position and location selected
Cons
Only displays base salary; bonuses not included
Data filters aren't robust; you have to scroll through its salary comparison page to see pay information based on skills, work experience, location, and company
Lacks downloadable salary compensation reports
Indeed Deciding Factors
Pricing: Free
Software or reports: Reports only
Number of searches: Unlimited
Number of available job titles: Thousands in 24 industries
Sources: Employer- and employee-reported salaries as well as pay info from job postings (700 million salaries)
Updates: Continual
Ease of use: Very easy
Additional tools: Job posting (free and paid plans)
Indeed is one of the largest job posting sites on the market. It has a robust set of salary data that is a blend of information pulled from past and current job postings on Indeed, including those anonymously reported by employees and employers. It's completely free to use, and because Indeed captures data from so many companies, it's a good tool for competitor analysis.
Scoring 4.06 out of 5 in our evaluation, Indeed earned perfect marks in pricing, given its free salary research tools. It scored the lowest in reporting because it doesn't let you download salary comparison reports. Plus, it doesn't have robust data filters like Payscale, Salary.com, and the BLS do.
While Indeed's salary comparison tool is free to use, you have to pay for its other solutions like sponsored job listings ($5–$499 a day) and resume searches ($120 or $300 per month). However, posting jobs on its platform comes at no cost.
Large salary database: With a database of over 700 million salaries, you can easily view jobs that have similar titles or job descriptions to yours. You are granted access to a wide range of pay data by job title, location, and company. Aside from employee- and employer-reported salaries, Indeed gets its pay information from job listings posted on its site in the previous 36 months.
Robust salary range data: You can view the average hourly or salary pay for a specific job title, including the pay range for that job title. Indeed also has a down-drop button that lets you view salaries on a daily, weekly, monthly, and annual basis. In addition, the capability to see salary satisfaction ratings for a position is helpful as it adds insight into how competitive your salary range might be. However, Indeed lacks the bonus amounts that many of the providers on our list (except ZipRecruiter and the BLS) have.
Basic employee benefits details: Information about employee benefits lets you think about whether you should change and improve the benefits part of your compensation package. With Indeed, you can view common employee benefits and/or perks for a given company (when available) and the selected position. These benefits options include health insurance, retirement plan, life insurance, paid time off, and stock options.
Competitor analysis: Since Indeed has a large salary database, chances are pretty good that you'll see how much competing companies are offering for the same position. Indeed even lists the companies that offer competitive salaries, including how much they pay for the position—data that ZipRecruiter, Salary.com, and the BLS don't offer.
Indeed is great for getting a high-level view of the appropriate salary for a single position. However, it would be even better if you could download the data. That would enable users to fine-tune their analysis, such as eliminating outliers or focusing on specific competitor companies. Downloadable data would also enable employers to automate the process when they need to analyze a large number of positions or want to keep a running analysis going.
PayLab: Best for Consultant Services & Academia
PayLab

Pros
Over 460,000 job profiles
International salaries
Easy-to-use mobile app
Cons
Euro-centric
For free salary comparison, you need to fill out the survey
Free trial is highly limited
PayLab Deciding Factors
Pricing: 7-day free trial, EUR499 per year (approx $526) for unlimited reports; one job, EUR49 (approx $51)
Software or reports: Reports
Number of searches: Unlimited
Number of available job titles: 700+
Sources: Employee surveys
Updates: Continuous
Ease of use: Easy
Additional tools: Partnership programs
If your focus is on salary research for academic or consulting purposes, then check out PayLab's partnership program. It offers you access to all your country's data in exchange for participation in its research. PayLab is one of the few on our list that provides salary information for countries outside the US. It offers sample salaries of over 700 job positions in over 36 countries in Europe, Africa, and Asia.
PayLab earned 3.94 out of 5 on our rubric. It took a big hit on pricing since its free tool is extremely limited for employers. However, it did very well on comparison tools, reporting, and ease of use, with the second-highest ease of use score after ZipRecruiter.
PayLab will provide you with a free salary comparison—if you participate in its survey. Thus, its free version is really only good if you are doing a competitive analysis on one of your employees, such as for retention or a pay raise, and can provide real information as far as job experience, etc.
Otherwise, the pricing varies by country. For the US, it's EUR49 for one report or EUR499 per year for unlimited access to the reports and software. That's approximately $51 per report or $526 per annual subscription at the time of this writing.
Partnership program: PayLab has a unique partnership program. When you join, you get complete access to salary and payroll data for your country. Paylab says its partners often use this information to become subject-matter experts and for articles, research, and speaking engagements. You can also use the data for your own products or to sell to other companies. In return, you give PayLab access to all salary data you collect yourself and provide local customer support for its PayLab product.
International salaries: You'll have access to over 460,000 salary profiles in 700-plus job positions across more than 35 countries. The data is pulled from employee surveys and vetted—PayLab says it rejects about 10% of the data due to bad reporting and 20% due to duplication. It also verifies listings against job advertisements to get the most accurate data set. It freely shares its methodology. It's the only one on our list with international salaries except for Payscale.
Versatile Salary Tool: The Salary Tool lets you compare positions, see an overview of financial and non-financial benefits, and save reports as PDF or CSV. If your employee does tasks from multiple positions or you cannot find a comparable job, you can view the salaries of multiple positions to get a feel for an appropriate pay scale.
Highly-rated mobile app: PayLab offers a mobile app that is highly rated: 4.3 out of 5 stars on iOS, although with a very limited number of reviews. (The Android app is not rated yet.) Salary.com and Payscale do not have mobile apps, while Indeed and ZipRecruiter's apps are for job hunting.
You won't be able to use the free trial to look up a particular job—it provides you with information on an economist and an administrative worker; even if you want that information, you still need to pay for the report. It does not have employer- or government-based information but relies on surveys of employees.
ZipRecruiter: Best for Employers Needing Easy-to-Understand Salary Comparison Reports
ZipRecruiter

Pros
Free and easy to use
Has an online salary comparison summary that's simple yet easy to understand
Salary database covers 35,000 job titles
Cons
Comparison reports aren't downloadable
Bonus and benefits data not available
Limited data filters; only allows you to view salaries by the hour, week, month, year, and in table format
ZipRecruiter Deciding Factors
Pricing: Free
Software or reports: Reports only
Number of searches: Unlimited
Number of available job titles: 35,000
Sources: Employer job listings from ZipRecruiter and third-parties
Updates: Continual
Ease of use: Easy
Additional tools: Job posting (free and paid plans)
ZipRecruiter is an online talent marketplace and recruitment solution for posting jobs and finding qualified candidates. It also offers a salary comparison tool that contains compensation information from job listings posted on its site and third-party data sources (like ADP). The results of its salary research are easy to understand, plus it has a short yet helpful summary that explains the average annual pay and pay range for the position selected.
It earned an overall score of 3.91 out of 5 in our evaluation. Its ease of use and free-to-use salary comparison tools contributed to its high scores. However, ZipRecruiter's lack of data filters and downloadable salary research reports prevented it from scoring higher on this list.
You can use ZipRecruiter's salary research tool at no cost. For its paid solutions, which include one-click job postings, resume bank access, and unlimited candidate applications, you have to contact ZipRecruiter to request pricing. Based on the quote we received, its fees start at $16 per job post daily or $299 per month, depending on the type of plan selected.
Extensive database: Given that ZipRecruiter gets most of its salary data from open jobs that employers and recruiters post on its site (with over 7.5 million jobs posted daily), you get a large database of pay details. It has salary data for 35,000 job titles—larger than Payscale's or Salary.com's 15,000 job titles. Plus, it uses compensation information from third-party sources, including ADP.
Salary research summary: ZipRecruiter is the only provider on this list that shows details of its salary research both in graph and report format. These are helpful in translating the numbers into information you can use when checking a position's salary competitiveness and planning what pay rate to add to offer letters. Other salary comparison tools, like Salary.com, may offer similar reports, but you have to pay extra.
Flexible salary views: It may not have multiple data filters like Payscale, Salary.com, and the BLS, but ZipRecruiter has flexible salary view options that let you easily display the position's hourly, weekly, monthly, and yearly pay data. It also has a "table view" that shows the salary range and average pay for various pay periods.
ZipRecruiter's online salary comparison tools may include a brief summary report that's easy to understand, but you can't download it or its bar graphs that show the average salary and pay ranges. (BLS allows you to save graphs.) Having data filters to view salary data based on various factors (like education level and years of work experience) would have been helpful as well. Plus, it doesn't provide information about bonus payments and benefits, or list top competitor companies like Indeed does.
Payscale: Best for Businesses Looking to Create Custom Compensation Scenarios
Payscale

Pros
Has a compensation scenario builder
Wide range of survey and compensation management solutions
Offers products with robust employee- and employer-reported data
Cons
Pricing isn't transparent
Differences between Payscale's products can be difficult to understand
Can download only one report a year free
Payscale Deciding Factors
Pricing: Free (one report or pricing); more reports cost $49.50–$100
Software or reports: Both
Number of searches: Simple search; one free report per year
Number of available job titles: 15,000
Sources: Employer and employee
Updates: Continual
Ease of use: Mostly easy
Additional tools: Job description, compensation management and communication, tailored implementation and support
Payscale is an easy-to-use tool that includes robust employee- and employer-reported data (although not job posting data like Indeed). It has a wide range of compensation management and survey tools like Salary.com, although Payscale lets you build your own compensation scenarios in case you need to create new positions or a completely new business. This allows you to get a holistic idea of your staffing costs, more so than the other salary comparison tools in this guide (although PayLab will let you set up cumulative positions for multiple salaries at once). The reports are simple and easy to understand, but the plethora of job titles can make it difficult to get the right title comparison.
It scored 3.72 out of 5 in our evaluation, with perfect marks in comparison tools and ratings of 3 and up in reporting capabilities and ease of use. However, the non-transparent pricing of its paid salary survey solutions and services hurt its overall score.
While you can use its "Price a Job" tool at no cost, you can only download one salary report per year. Otherwise, you need to purchase them. You may need to contact Sales if you need a different number of reports.
2 reports: $200
10 reports: $625
20 reports: $990
Contact Payscale as well if you want pricing information about its paid compensation and market analysis products such as Insight Labs, Benchmark, Payfactors, MarketPay, and compensation surveys.
Robust dataset: Payscale has a comprehensive database with 55 million salary profiles, 15,000 job titles, 2,500 skill types, and 350 industries. The employee-sourced surveys consist of some 30 questions to get highly accurate and detailed information. Depending on the Payscale product, you are granted access to either employee- or employer-reported salary data. Some, like PayLab, only offer employee-sourced data. Like PayLab, Payscale also surveys internationally, with over 150 countries.
Multiple filters: While it doesn't have Salary.com's performance and management level filters, you can sort data by job title, work experience, region, and industry. It also shows job satisfaction ratings, basic benefits and bonuses, skills that impact salaries, and a gender percentage breakdown for the selected position.
Feature-rich solution suite: Payscale has a wide range of solutions for building and managing your company's compensation package and strategies. In addition to salary research tools, it has cloud-based compensation management software and an online job description manager to help you store and create position descriptions. This is critical when doing salary comparisons and surveys, as it will help you find perfect matches for your selected jobs. Indeed and ZipRecruiter have job description templates as part of their job posting tools.
Compensation scenario builder: Included in its Benchmark solution is the capability to create compensation scenarios to help you check market data and pay trends. This makes business and organization planning a little bit easier as it lets you get a holistic view of salary costs in case you have plans to set up a new business venture or enhance your organization structure by adding positions.
Like Salary.com, it can be difficult to understand the differences between Payscale's products—it has Benchmark, MarketPay, Insight Labs, and other compensation datasets. All appear to be market comparison products. Also, with so many job titles in the database (15,000 choices), matching position titles to your specific roles can be tricky.
Salary.com: Best for Businesses Wanting Unique Filters to View Compensation Data
Salary.com

Pros
Employer-reported salary information with 800 million data points
Offers a wide range of survey and compensation management solutions
Multiple data filters; includes unique selections for sorting data based on performance, reporting lines, and number of direct reports
Cons
Navigating through all its solutions and services can be a bit confusing
Some products are expensive; can be costly for small businesses especially if you get multiple tools
Results of online salary calculator can't be downloaded
Salary.com Deciding Factors
Pricing: Free job pricing; reports and software cost extra
Software or reports: Both
Number of searches: Unlimited
Number of available job titles: 15,000
Sources: Employer
Updates: Monthly
Ease of use: Medium
Additional tools: Compensation management, job description management, job skills and competency model
Salary.com is one of the oldest sources of salary data on the web—the company was founded in 1999. It has 100% employer-reported survey data purchased from data collectors and even offers a wide range of compensation management and salary survey products. The information is updated monthly and can be filtered in ways unavailable on other sites, such as salary views based on performance and management level.
Salary.com's pricing hurt its score the most, bringing it to 3.69 out of 5. It earned a perfect score for its robust comparison tools, with the unique filters making it stand out. Plus, it had high scores for ease of use. It has a free-to-use salary calculator, but you have to pay extra if you want to download the report. We also found the add placement more intrusive than others on our list.
Salary.com has several free-to-use solutions, like its online salary calculator with unique filters, including HR metrics and benefits survey data that you can download at no cost. For its paid options, Salary.com has different products available at various price points:
CompAnalyst (compensation software): Custom-priced; we were quoted $5,000–$5,400 per year
Salary Wizard Professional (salary data subscription)

Monthly subscription: $499 for one data scope
Add-ons: $399 per month for each additional data scope

Industry surveys and data sets: $995–$4,975 per report
Personal salary report (for employees): $29.95–$79.95
Job valuation reports

One report credit: $245
Three report credits: $661
Five report credits: $1,041
Seven report credits: $1,372
10 report credits: $1,837
15 report credits: $2,573
Extensive database: Salary.com has a large database of employer-reported pay and benefits information with 800 million data points and compensation data that covers more than 15,000 unique job titles in over 225 industries. It is US-only; however, check PayLab or Payscale if you need international salaries.
Unique filters: Salary.com offers unique filters that the other salary comparison tools in this guide don't have. Apart from location, education, and years of work experience data filters, you can sort salary data by work performance levels, reporting lines, and number of direct reports. The Performance filter applies standardized categories—such as "excellent," "above expectations," and "poor"—to each position. This would be most helpful, perhaps not for determining what to offer when hiring employees but when identifying promotion potential and pay raises during annual performance reviews. On the other hand, the "Reports To" option adds the immediate manager title to filtering capabilities.
Salary and benefits comparison data: You get a comprehensive salary data range that shows averages and quartile percentages—enabling you to see the selected position's wage distribution at 10%, median (50%), and up to 90%. Bonuses and benefits data are also provided, and, unlike Indeed, it shows the employer's expected contribution cost per benefit (such as health insurance, pension, and Social Security). We found the benefits information, even in the free tool, to be the most comprehensive.
Multiple data sets and survey options: Salary.com provides employer-reported data—which tends to be of higher quality—so it's a sizable, quality dataset. It also allows you to choose between one-off analysis and ongoing searches. You can set up reports to update monthly, such as if you are tracking compensation for existing positions or those you look for often. It also has robust executive-level position information—far better than what you'll find on Indeed or ZipRecruiter.
Additional tools: You can purchase comprehensive industry wage reports. It offers multiple software for using the data to find comparable pay for new or existing positions, ensure pay equity across your company, and create and manage job descriptions. Its latest tool, Skills & Competency Model, lets you build and maintain your company's job model, simplify job structure, align compensation with performance, and more. The other services on our list offer one or two of these tools, but Salary.com has the most comprehensive offerings.
Salary.com's great data set and extensive search tools mean it has a higher learning curve. You can go through multiple drop-down menus before getting the filters you need. Also, its variety of products and services can be a bit confusing to navigate.
The paid plans are very expensive compared to the rest on our list, and the free reports are laden with advertising, from distracting videos to job opening advertisements.
Tips for Using Salary Comparison Tools
Conducting salary research is a critical part of creating your company's compensation program. It helps ensure that you're paying employees at par with market rates, enabling you to attract qualified candidates and improve employee retention as well. Regardless of which salary comparison tool you use, here are a few key things you should do.
Understand Job Matching Variables
Salary ranges for any job title can vary greatly based on a number of factors, such as location, education, years of experience, and industry. For example, an engineer in New York City needs to make more than the same engineer in Iowa to have the same standard of living.
In addition, job titles vary greatly, so consider similar job titles when gathering salary data. Filter by as many variables as you can to get data that closely matches the position you are researching.
---
Balance Job Match Quantity vs Quality
Strive to strike the right balance between the exact job match and a number of data points. The closer you can match a comparison profile with your job profile, the more relevant the comparison data is. However, as you add constraints like experience or region, you'll reduce the size of your dataset. Reduce it too much, and you won't have a large enough data set for a reliable comparison.
---
Calculate Compa Ratio
Because you want to create a competitive salary package, you should not focus on a single number. Calculate a comparison range and a compa ratio. Compa ratio, short for comparison ratio, compares the salary you are paying your employees versus the market midpoint for similar positions at other companies. Decide where on the scale you should fall to be competitive, considering your employer brand and other things you offer your employees, such as benefits, flexible scheduling, and bonus payouts.
---
How We Chose the Best Salary Comparison Tools
We looked at several salary comparison tools, comparing each solution's data sources and the types of pay information supplied. We also considered other features like downloadable reports, the amount of data available, and ease of use. And while most have free salary research tools, we checked whether it offers a paid version that's affordably priced.
Click through the tabs below for a more detailed breakdown of our evaluation criteria.
20% of Overall Score
Salary comparison reports should be downloadable and easy to understand. PayLab took the lead here with 4.44 out of 5.
*Percentages of overall score
Bottom Line
Regardless of your company size and the type of business you have, you should be using salary comparison tools to determine whether or not your salary package is on par with the market. Having access to up-to-date salary data also helps you create compensation strategies for attracting new hires and retaining current employees. Some even provide insights on HR best practices such as for hiring qualified candidates, onboarding new hires, and more.
We found that the Bureau of Labor Statistics offers the best value for money. It's free to use with a rich data set that comes from nationwide surveys run by the government. The salary ranges for positions, multiple filters, and different data points included (like salary quartiles, pay by years of work experience, and extensive industry coverage) are also super helpful. You can even download its reports and charts in various file formats—all at no cost.
Get started with the BLS's salary research tools today.