Before you can set or negotiate an employee's pay level, you'll need to do a salary comparison using salary data you've gathered for similar roles at other companies. There are a number of tools that can help you with this.
We list the top 5 salary comparison tools and explain what makes them unique and how to use them.
| | Best for |
| --- | --- |
| | Best free salary comparison tool that includes blend of employee-reported, employer-reported, and job posting data. |
| | Best free tool for job matching and viewing salary trends over time. |
| | Best for employer-reported data and unique filters to get an accurate salary comparison. Price starts at $29.95 for one report. |
| | Best for a holistic overview of staffing needs and costs. First report is free. |
| | Best if you're already a LinkedIn Premium subscriber (salary tool is included with subscription). |
Top Salary Comparison Tools
Indeed is the largest job posting site on the planet. It has a robust set of salary data that is a blend of data pulled from job postings, employer-reported data, and employee reported data. It's completely free to use, and because Indeed captures data from so many companies, it's a good tool for competitor analysis.
Cost
Free
Features
Ability to search over 450 million data points by job title or company
View average hourly or salary pay for a specific job title and range for that job title
View daily, weekly, monthly, and annual salaries
Do competitor analysis by seeing popular companies for a given job title and what they pay
Easily view jobs that have similar titles or job descriptions to your search
View salary satisfaction levels for employees at a given company
View common employee benefits for a given company, such as 401K, health insurance, life insurance, paid time off, stock options, and more.
Why We Like It
First, who doesn't like free data? In addition, as the largest job posting site, Indeed has a rich data set that pulls from 3 sources: employer reported, job advertisements, and employee reported. The snapshot of the salary range for the position plus the number of data points included is super helpful.
The competitor analysis tools is where Indeed really shines. Since there's such a large volume of data points, chances are pretty good that you'll see how much competing companies are offering for the same position. The ability to see salary satisfaction next to average salary for a company adds insight around how competitive your salary range might be. Also, the information about employee benefits lets you think about whether you should negotiate salary along with other parts of your compensation package. Maybe your competitor is offering a higher salary, but health insurance might matter more to your employees than a fatter paycheck.
What's Missing
Indeed is great for getting a high-level view of the appropriate salary for a single position. However, it would be even better if you could download the data. That would enable users to fine tune their analysis, such as eliminating outliers or focusing on specific competitor companies. Downloadable data would also enable employers to automate the process when they need to analyze a large number of positions or want to keep a running analysis going.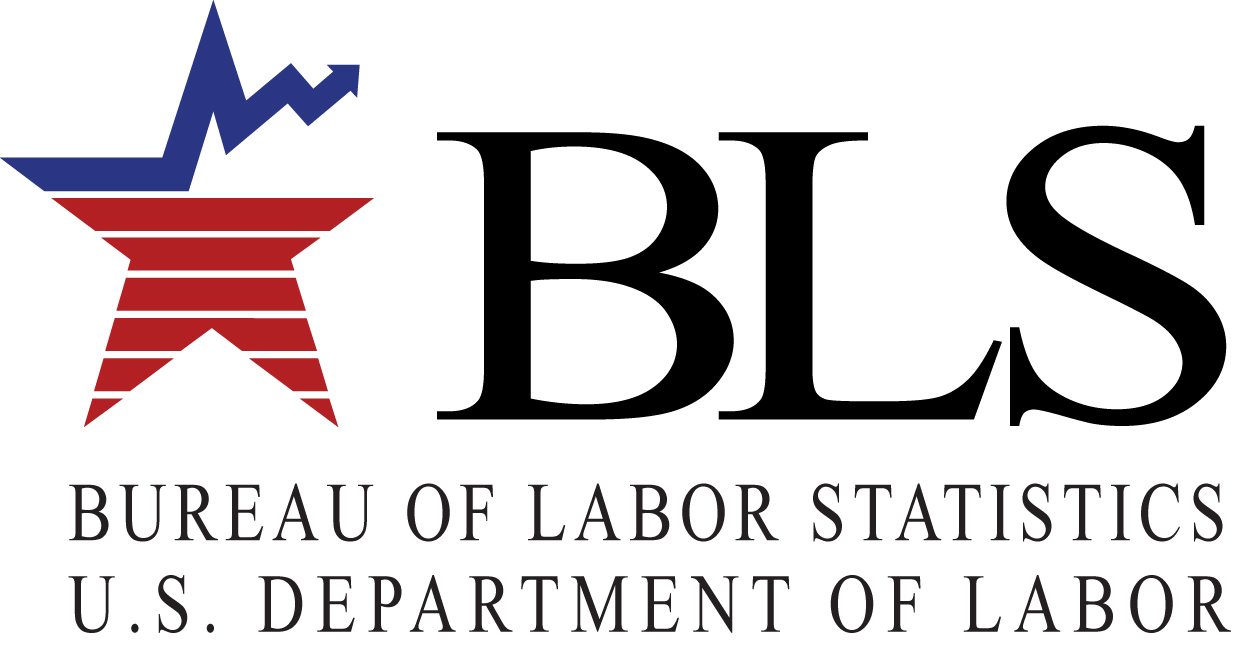 The Bureau of Labor Statistics (BLS) salary survey is the largest of its kind. It's a highly scientific government-run survey that's free to download. The data is sourced from nationwide employer surveys on a quarterly basis and has the most robust filtering and download capabilities. This helps you account for organizational, regional, and other variations in compensation.
Cost
Free (if you ignore that it's paid for by your tax dollars)
Features
Largest dataset of standardized titles and job descriptions, making it easier to do an apples-to-apples comparison
Covers 800 occupations and 400 industries (using NAICS industry codes)
Filter by national, regional, state, metropolitan area, or county data to account for regional variations in salary
Filter by organization size
Filter by job characteristics such as union or nonunion, part-time and full-time work status, incentive-based and time-based pay, and work level
All data is downloadable in a variety of formats
International data available, which can be important if you hire virtual assistants, freelancers, or other people who are likely to be based outside the US.
Why We Like It
BLS data is a rich, free data set that can be downloaded and sliced and diced in interesting and unique ways. It has a ton of filter options. The standardized classification system for jobs and industries makes an apples-to-apples comparison very easy. Job titles on other sites can vary greatly, especially over time. But since BLS data is standardized, you can use, say code 13-1111, Management Analysts, for year-over-year comparison. Access to county and metropolitan area is also a unique way of filtering the data, and it allows you to account for small but potentially significant regional variations in salary. The biggest benefit is the ability to download the data in order to be able to fine tune your analysis using a spreadsheet.
What's Missing
While the large, standardized dataset and filters are great, they come at the cost of ease of use. The BLS interface is unwieldy and difficult to navigate and use. The datasets, while large, are not very granular due to the standardization technique. This means you may not be able to find a precise match for your particular job if it doesn't match an occupation or industry that the BLS uses. There is no company-specific data either, which makes competitive analysis more difficult. Also, the data is only updated quarterly, not as frequently as other services.

Salary.com is one of the oldest sources of salary data on the web. They have 100% employer-reported survey data purchased from data collectors. The data is updated monthly, and products range from free to paid subscriptions. There are some unique filters that aren't available on other sites, such as salary based on performance and management level.
Cost
Salary.com has several products at various price points:
Full reports on a single position for $29.95 to $79.95
Data subscriptions ranging from $700 to $1,200+ per year
CompAnalyst® enterprise software – costs vary
Features
600 million data points and data for 4,200 jobs available
Search by job title and region
Filter by region, company size, industry, education level, years of experience, number of direct reports, reports to, and even performance (such as "excellent", "above expectations", "poor", etc.)
Quartiles and averages of comparison data
Annual, monthly, semimonthly, biweekly, weekly, and hourly salary data
Why We Like It
Salary.com has been around since 1999, and that's how it has amassed such a large data set of 600 million points. The "Performance" and "Reports To" filters are pretty unique. The Performance filter applies standardized categories – such as "excellent", "above expectations", "poor", etc. – to each position. This would be most helpful perhaps not when making an initial hire, but when determining promotion potential or during annual performance reviews. The "Reports To" filter adds the immediate manager title to filtering capabilities.
Salary.com has a range of choices to fit every person's or business' budget. At 4,200 positions, it's doesn't have as many as PayScale, but this is employer-reported data, which tends to be of higher quality, so on that front, it's a sizeable, quality dataset. It also allows you to choose between one-off analysis and ongoing searches.
What's Missing
While it has a great data set, Salary.com's interface is a bit dated. It's not as slick as some of the other offerings, such as LinkedIn. Its variety of products and services is also a bit confusing to navigate. It would be better if it was all laid out in a simpler presentation. Also, the free tier doesn't provide as much free information as can be found on other sites.
Tool #4: PayScale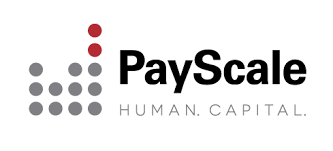 PayScale is an easy-to-use tool that includes a robust amount of employee-reported data. It includes unique filtering, such as length of commute and certifications. It also lets you get a more holistic idea of your staffing costs than other tools. Reports are simple and easy to understand, but the plethora of job titles can make it difficult to get the right title comparison.
Cost
Pricing is on a case-by-case basis per customer and varies by usage. Your first comparison report is free.
Features
54 million profiles, 15,000 job titles
Data comes from employee reported salaries
Data is updated live as new visitors fill out their salary information online
Robust filtering including titles, region, industry, benefits, company size, education, certifications, and skills
Job title matching where similar titles are grouped
Track salary comparisons over time
Benchmarks and scenario building – For example, if you were opening a new retail store you could create a scenario where you model hiring a manager and a number of salespeople to see the salary cost of the new store
Why We Like It
PayScale has an incredibly large data set. In addition to being able to filter on common fields, the addition of unique data points such as length of commute or certifications helps create a more accurate comparison. Also, their reporting format is easy to understand and is among the best on the market.
What's Missing
Similar to other for-fee services, it can be difficult to understand differences between PayScale's different products – Insight, Benchmark, MarketPay, and Data. All appear to be market comparison products. Employee reported data is less reliable, so this tool would be better if it was supplemented with employer reported data. Finally, with so many job titles in the database, 15,000, matching job titles to your specific role can be tricky.

LinkedIn Salary is a new entrant to the field of salary data, but it has one of the best professional data sets on the Internet. Though LinkedIn Salary doesn't currently do it, they could eventually augment their salary data with other interesting filters such as skills. It'll be interesting to see where they take it.
Cost
Free when you submit your own salary data as an employee. LinkedIn Salary is also included with a Premium subscription, which is $59.99 per month, so no need to submit your data if you're a Premium subscriber.
Features
New offering – launched at the end of 2016
Employee submitted data
See number of responses per role
Filter by title, region, industry, and years of experience
Also get information based on education and area of study
Includes bonus, signing bonus, and stock option information
View specific company examples for competitive analysis
Why We Like It
LinkedIn Salary is very simple to use and understand. It's a nice feature if you already have a Premium account or are willing to share your own company data. It's easy to see comparison for other companies and salaries for similar titles. Presumably, LinkedIn will eventually add its unique data fields such as skills, and you'll be able to filter by those fields.
What's Missing
Because LinkedIn relies on self-reported salary data in order to grant access to reports, it's potentially subject to inaccurate reporting by those who just want access. The tool would be better if supplemented with job posting data or employer reported data. Right now, all data comes from individuals who voluntarily submit their salary data to gain access to comparison data. Because the service is new, it also has fewer job titles than other services. It's good for one-off analysis but not for a lot of positions or tracking over time.
How To Use Salary Comparison Tools
There are a few key points that you should keep in mind regardless of which tool or tools you end up using.
Get A Good Job Match
Salary ranges for any job title can vary greatly based on a number of factors. An engineer in New York City is going to make more than the same engineer in Iowa. Factors such as location, education, years of experience, and industry can have a huge impact on what you should be targeting as a salary. In addition, job titles can vary a lot, so make sure to consider similar job titles if you can when gathering salary data. Filter by as many variables as you can to get data that closely matches the position you are hiring for.
Quantity vs. Match
You'll need to be careful to strike the right balance between exact match and number of data points. The closer you can match a comparison profile with your job profile, the more relevant the comparison data is. However, as you add constraints like experience or region, you'll reduce the size of your dataset. Reduce it too much and you won't have a large enough data set to get a reliable comparison.
Compa Ratio
Overall, you're looking to create a competitive salary, so don't focus on a single number. Calculate a comparison range and a compa ratio. Compa ratio, short for comparison ratio, is a comparison of the salary you are paying your employees versus the market midpoint for similar positions at other companies. Decide where on the scale you want to be in order to be competitive, taking into consideration other things you offer to your employees, such as benefits, flexibility, and your employer brand. Learn how to calculate compa ratio.
How We Reviewed Salary Comparison Tools
Now that we've covered the best salary comparison tools, here's more on how we reviewed them and decided which ones made the cut. Tools vary on data sources, types of data supplied, and available features.
Amount of Data
A large data set allows you to be more confident that you're getting a solid read on the market for comparison. It also gives you greater ability to filter the data, say by region or industry, in order to get a better apples-to-apples salary comparison.
Data Source
Generally, there are three sources of salary data out there:
Employer-reported salary data through surveys or as part of a salary management service
Employee-reported salary data, usually coming from users submitting their salary information online in exchange for access to comparison salary data
Salary data pulled from job postings
Comparable Role Data
There is wide variation in job titles and role descriptions from one company to the next. The closer the fit of the role you are comparing to the role you are hiring for, the more relevant and helpful the data point is. The availability of large amounts of granular data across a broad spectrum of roles is ideal.
Filter Options
Similar to role data, the closer you can match comparison data to your specific context, the better it is. A number of factors can have an impact on salary data, such as industry, region, company size, experience level needed for the position, education requirements, etc. If you can filter the data along these variables, the data tool is more useful when setting and negotiating salary. Some tools, like PayScale, offer even more unique filtering options like commute time.
Ranges
Some services include just the average salary or median salary for a role. It's more helpful to be able to see a salary range, so you can decide where you want your company to be relative to others.
The preceding 5 services scored highly across all of these factors.
Bottom Line on Salary Comparison Tools
Regardless of which salary comparison tool you use, you should be using one. Whether you pay hourly or salary, it takes some work to find the right tool for you and to get the hang of it, but it's the best way to have data-driven compensation. An objective, data-driven salary offer is a strong way to argue for a given salary, making the entire negotiation process easier.
Are you integrating new staff into your company? Read our guide on how to onboard an employee so that you don't miss out on any steps.