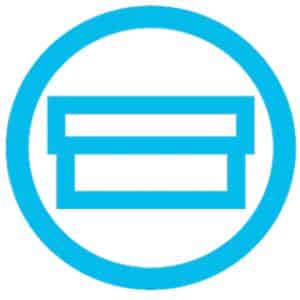 What We Recommend Shoeboxed For
Shoeboxed's features best suit companies or individuals that process small to medium volumes of receipts. We recommend it to businesses with a small workforce because you can outsource receipt processing and let Shoeboxed do the work for you. Moreover, Shoeboxed is an ideal fit for companies that mainly work on the cloud because it combines receipt processing and cloud storage. Team members or employees can access the files anytime and anywhere.
Shoeboxed Is Especially Good For
Tax audits and compliance: Shoeboxed takes pride in its audit-ready digital receipts. We recommend Shoeboxed if your primary concern is substantiation requirements for tax compliance. The IRS accepts digital receipts from Shoeboxed.
Cloud storage of receipts: Other receipt and expense trackers allow uploading of receipts, but they don't necessarily have a file management system. Shoeboxed offers receipt tracking, scanning, and storage that can help you declutter and reduce the use of paper.
Assistance scanning paper receipts: Through Magic Envelope, you can mail your receipts to Shoeboxed and let them do the manual scanning. All you have to do is wait for the documents to be uploaded to your account. This unique feature of Shoeboxed is the reason why it's one of our best receipt scanner apps.
QuickBooks Online users: QuickBooks Online is one of our best small business accounting software, and existing users can seamlessly integrate with Shoeboxed. Expense reports generated on Shoeboxed can be exported directly―not through a comma-separated value (CSV) file―to QuickBooks Online. This great feature makes Shoeboxed easy to integrate into your accounting system.
Shoeboxed Is Not a Good Fit For
Companies looking for other features. If you want to discover more receipt scanners, you can read our review on the best receipt scanner app. Our list contains an extensive list of unique receipt scanners that might match your needs.
Companies looking for a receipt scanner integrated into an expense tracking app: Shoeboxed tracks expense receipts, but its features aren't enough for comprehensive expense tracking. Instead, we recommend using Zoho Expense because you can enjoy receipt scanning and storage, approval flows, and analytic tools.
Companies looking for accounting software with receipt scanning: We recommend using QuickBooks Online if you're still looking for accounting software. Although we said that Shoeboxed integrates with QuickBooks Online, you can save some money if you use QuickBooks Online alone because it also has a receipt scanning feature.
Shoeboxed Pros and Cons
PROS

CONS

Contains mileage tracking and expense reporting
Expensive for small businesses
Digital receipts are IRS-accepted making it the best app for tax compliance
Imposed limits on processing digital and physical documents
Assisted document scanning service
Some articles on the Support page are outdated
Unlimited file storage
Scans and processes receipts
Shoeboxed Pricing
Shoeboxed offers three plans that are available for monthly and annual billings.
| | Startup | Professional | Business |
| --- | --- | --- | --- |
| Monthly Pricing | $29 | $59 | $89 |
| Monthly Price if Billed Annually | $23 | $47 | $71 |
| Number of Digital Documents | 50 per month | 150 per month | 3,000 per month |
| Number of Physical Documents | 25 per month | 150 per month | 300 per month |
| Document Mail-in (Magic Envelope) | 1 per month | Unlimited | Unlimited |
| Document Returns | Fees may apply | FREE | FREE |
| File Storage | Unlimited | Unlimited | Unlimited |
| Number of Users | Unlimited | Unlimited | Unlimited |
| Integrate With QuickBooks Online | ✕ | ✔ | ✔ |
Shoeboxed charges overage fees for documents processed over monthly limits.
Startup: 40 cents for digital documents and 50 cents for paper documents
Professional: 30 cents for digital documents and 40 cents for paper documents
Business: 20 cents for digital documents and 30 cents for paper documents
Shoeboxed Features
Shoeboxed presents unique features that can help companies streamline business processes. Let's look at Shoeboxed's most essential and notable features.
Magic Envelope
Are you tired of scanning receipts? Then, worry no more. Shoeboxed gives you a Magic Envelope. This unique feature eases your workload by letting Shoeboxed do the work for you. All you need to do is insert all your receipts and documents inside the envelope, and the paperwork you submitted will magically appear in your file management system.
When the envelope reaches Shoeboxed, it'll take a couple of days for your documents to be processed. You'll see the digital images of the receipts in your account afterward, including the information extracted from receipts like vendor details, total amount, payment type, and the last four digits of the card used. Shoeboxed will also categorize it based on its expense category.
Each Magic Envelope is a 9-inch x 12-inch Tyvek envelope, capable of holding hundreds of receipts depending on their size. However, Shoeboxed can give you more envelopes in case one is not enough. In your account, you can request envelopes from Shoeboxed and it will be shipped out on the next business day.
Document Processing
Upon receipt of the envelope, it'll take one to five days for your documents to appear on your account. The duration of processing depends on the plan. Once scanned, Shoeboxed will return your documents, and mailing fees may apply for Startup plan holders.
Overage fees are as follows:
Startup: 40 cents for digital and 50 cents for paper
Professional: 30 cents for digital 40 cents for paper
Business: 20 cents for digital and 30 cents for paper
IRS-accepted Digital Receipts
All processed receipts on Shoeboxed are IRS-ready. In case the IRS audits your business, they'll accept and honor digital receipts made through Shoeboxed. Moreover, the Canada Revenue Service also honors Shoeboxed digital receipts.
Mobile App
If you don't handle many receipts, using the Shoeboxed app would be fine. The app has a receipt scanner that also processes these receipts. Unlike other apps out there, Shoeboxed extracts useful information from the receipt to save you the time from manually encoding this information:
Every time you scan a document using the Shoeboxed app, you'll have to wait for it to process your receipts. At a maximum, processing of digital documents will take 24 hours, but it's usually faster than that.
Expense Reports
You can generate a report on all processed and categorized expenses on Shoeboxed. You can export them to CSV or PDF. For PDF exports, the report is limited to a maximum of 2,000 receipts:
Business Cards
Do you have a pile of business cards waiting to be processed? Shoeboxed can help you with that as well. Aside from receipts, you can outsource this work to Shoeboxed. You can send these cards through Magic Envelope and wait for them to upload the details to your account:
You can export business card information into CSV so that you can upload these contacts into the following platforms:
Google Contacts or Gmail
LinkedIn
Microsoft Outlook
Hotmail
Yahoo! Mail
Blackberry
Apple AddressBook
Integrations
Shoeboxed can integrate with multiple third-party applications. However, the most notable integrations include QuickBooks Online, Evernote, and Dropbox, which can all be directly integrated within the app. However, other integrations require exporting a CSV file and uploading the data to another app.
Shoeboxed Alternatives
| | | |
| --- | --- | --- |
| Best for: Cloud storage for receipts with free invoicing features | Best for: Receipt scanning integrated into a full expense tracking app | Best for: Accounting and invoicing features with receipt scanning |
| Fixed Price at $30 per month | Starting from $0 to $12 | Starting from $15 to $180 |
Bottom Line
Shoeboxed combines convenience and efficiency in dealing with business documents and receipts. With is Magic Envelope service, you can release yourself from the burden of manually scanning receipts. Instead, you'll have Shoeboxed do it and wait for it to appear in your account. Moreover, IRS accepts digital receipts produced by Shoeboxed, which makes it suitable for tax purposes.