Shoeboxed Review: Pricing & Features 2022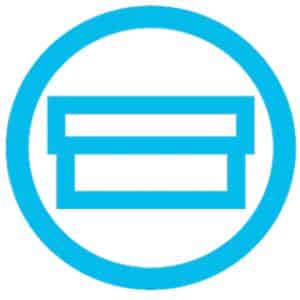 Shoeboxed is a cloud-based receipt scanning and expense tracking application that lets you scan, upload, and store receipts for digitization and organize expenses into different categories. You can upload business documents yourself or mail them to Shoeboxed and let them do the scanning. Shoeboxed scans are IRS-accepted, and you can use them for tax compliance or during tax audits. Pricing ranges from $29 to $89 per month, with a 20% discount for annual billings.
What We Recommend Shoeboxed For
Shoeboxed is best for companies or individuals that want to save time on their digital receipt scanning and organizing processes. The Shoeboxed team can do the scanning for you, giving you time to focus on other important aspects of your business. We chose Shoeboxed as our pick for receipt processing in our best receipt scanner apps article.
You can send your documents through a prepaid Magic Envelope, snap photos of your receipts and upload them through the mobile app or print and mail them to Shoebox. However, since Shoeboxed is a bit expensive, we only recommend it if you need serious help with organizing and scanning your receipts.
Shoeboxed Is Especially Good For
Companies that need help with tax audits and compliance: Shoeboxed takes pride in its audit-ready digital receipts. We recommend Shoeboxed if your primary concern is substantiation requirements for tax compliance. The IRS accepts digital receipts from Shoeboxed.
Companies that want to save their files to the cloud: Other receipt and expense trackers allow uploading of receipts, but they don't necessarily have a file management system. Shoeboxed offers receipt tracking, scanning, and storage that can help you declutter and reduce the use of paper.
Businesses that need assistance scanning paper receipts: Through Magic Envelope, you can mail your receipts to Shoeboxed and let them do the manual scanning. All you have to do is wait for the documents to be uploaded to your account.
QuickBooks Online users: QuickBooks Online is one of our choices for best small business accounting software, and existing users can seamlessly integrate with Shoeboxed. Expense reports generated on Shoeboxed can be exported directly―not through a comma-separated value (CSV) file―to QuickBooks Online. This great feature makes Shoeboxed easy to integrate into your accounting system.
Shoeboxed Is Not a Good Fit For
Companies looking for a single solution for accounting and receipt scanning: Shoeboxed needs to integrate with accounting software to transfer and manage your books. Instead of integrating Shoeboxed with a separate accounting program, which can be potentially expensive, you might consider QuickBooks Online, a full-service accounting solution with a built-in receipt scanning feature.
Small businesses that need free expense tracking: If you need no more than three users and only require simple expense tracking, Zoho Expense's free plan might be an ideal alternative for you.
Companies looking for a receipt scanner with invoicing features: If you need to send invoices, NeatFiles is a great option. When you subscribe to NeatFiles, you get access to the invoicing features of NeatInvoices. NeatFiles tops our list of the best receipt scanning apps.
Shoeboxed Pros and Cons
PROS

CONS

Combines receipt scanning and online cloud storage
Expensive for small businesses
Digital receipts are IRS-accepted, making it the best app for tax compliance
Imposed limits on processing digital and physical documents
Assisted document scanning service
Credit card is required to get a free trial
Unlimited users and file storage in all plans
No built-in accounting and invoicing features
Includes a mileage tracking feature
Shoeboxed Pricing
Shoeboxed offers three plans with prices ranging from $29 to $89 per month when billed monthly. If you prefer to be billed annually, you'll get a 20% discount on your subscription. You can try Shoeboxed for free for 30 days, but you have to provide your credit card number during sign-up. You can cancel your subscription during the free trial period, and your card won't be charged.
Startup

Professional

Business

$/Month

(When Billed Monthly)

$29

$59

$89

$/Month

(When Billed Annually)

$23

$47

$71

Number of Digital Documents

50 per month

150 per month

3,000 per month

Number of Physical Documents

25 per month

150 per month

300 per month

Document Mail-in (Magic Envelope)

1 per month

Unlimited

Unlimited

Document Returns

Fees may apply

FREE

FREE

File Storage

Unlimited

Unlimited

Unlimited

Number of Users

Unlimited

Unlimited

Unlimited

Integrate With QuickBooks Online

✕

✔

✔

iOS App

Included

Included

Included
Shoeboxed charges overage fees for documents processed over monthly limits.
Startup: 40 cents for digital documents and 50 cents for paper documents
Professional: 30 cents for digital documents and 40 cents for paper documents
Business: 20 cents for digital documents and 30 cents for paper documents
Shoeboxed Features
Shoeboxed presents unique features that can help companies streamline business processes:
Document Scanning
You can scan and categorize your receipts and other documents by yourself using the Shoeboxed mobile app or have the Shoeboxed team do it for you. There are several ways you can send your documents to Shoeboxed. You can send them through email, mail them in a Magic Envelope or your own envelopes, or upload a file from the desktop Shoeboxed dashboard.
Note that documents other than receipts or business cards will go through scanning, optical character recognition (OCR), and archiving by title and date and will be saved in the "Other Documents" folder of your account.
Document Processing
Once Shoeboxed receives your envelope, it'll take one to five days for your documents to appear in your account. The duration of processing depends on the plan. Once scanned, Shoeboxed will return your documents.
Tip box: Shoeboxed cannot process documents longer than three feet or wider than a standard sheet of paper. Make sure to double-check your document or it'll be returned to you by the Shoeboxed team. You can review the Shoeboxed Terms of Service for more information.
The Magic Envelope
One way to send your receipts, business cards, and other important business documents to the ShoeBoxed team is with a Magic Envelope. Magic Envelopes are 9-inch-by-12-inch physical envelopes that are made out of Tyvek. All you need to do is put all of your receipts and documents in the envelope and mail it to Shoeboxed, and the paperwork you submitted will appear in your file management system.
When the envelope reaches Shoeboxed, it'll take a couple of days for your documents to be processed. You'll see the digital images of the receipts in your account afterward, including the information extracted from receipts, such as vendor details, total amount, payment type, and the last four digits of the card used. Shoeboxed will also categorize them based on their expense categories.
Each Magic Envelope is capable of holding hundreds of receipts, depending on their size. However, Shoeboxed can give you more envelopes in case one isn't enough. You can request envelopes from Shoeboxed online, and they'll be shipped out on the next business day. If you have a large volume of receipts that need to be scanned and organized, we recommend that you upgrade to the Professional or Business plan to get unlimited Magic Envelopes:
IRS-accepted Digital Receipts
All receipts that Shoeboxed processes are IRS-ready. In case the IRS audits your business, they'll accept and honor digital receipts made through Shoeboxed. The Canada Revenue Service also honors Shoeboxed digital receipts.
Mobile App (2.4 on Google Play) (4.5 on App Store)
Using the Shoeboxed app is fine if you don't handle many receipts. The app has a receipt scanner that also processes these receipts. Unlike other apps out there, Shoeboxed extracts useful information from the receipt to save you the effort of manually entering this information:
Every time you scan receipts using the Shoeboxed app, you'll have to wait for them to process. At a maximum, processing of digital documents will take 24 hours, but it's usually faster than that.
Expense Reports
You can generate a report on all processed and categorized expenses in Shoeboxed and export it as a CSV or PDF. For PDF exports, the report is limited to a maximum of 2,000 receipts:
Business Cards
Do you have a pile of business cards waiting to be processed? Shoeboxed can help you with that as well—you can outsource this work to Shoeboxed in addition to receipts. You can send these cards through Magic Envelope and Shoeboxed will upload the details to your account:
You can export business card information into CSV so that you can upload these contacts into the following platforms:
Google Contacts or Gmail
LinkedIn
Microsoft Outlook
Hotmail
Yahoo! Mail
Blackberry
Apple AddressBook
Integrations
Shoeboxed can integrate with multiple third-party applications. However, the most notable integrations include QuickBooks Online, Evernote, and Dropbox, which can all be directly integrated within the app. However, other integrations require exporting a CSV file and uploading the data to another app.
Shoeboxed Alternatives
Best for:

Companies that need receipt scanning with built-in invoicing

Best for:

Businesses that need receipt scanning with free expense tracking

Best for:

Businesses seeking a single solution for accounting and receipt scanning

Starting from:

$17 per month

Starting from:

$30 per month
Bottom Line
If you're tired of paper documents cluttering your office and you want to digitize them and store them in the cloud, then Shoeboxed is a great choice. It has a lot of time-saving features, including the receipt scanning mobile app, which comes in handy if you don't have a lot of documents to scan. It doesn't have an all-out expense tracking feature like Zoho Expense, but it does a great job of getting your receipts organized based on the IRS guidelines.
You can get started with Shoeboxed for free for 30 days (credit card required).