Swim instructor insurance is a policy providing liability coverage for someone who directly oversees training. The providers of this insurance sometimes lump swim instructors into "sports instructors," which cover a range of athletic activities, so insurance options vary widely. Also, some insurers offer a policy that carries both general and professional liability insurance, but general liability alone can cost anywhere from $170 to $400 per year.
Thimble is one provider that offers a dedicated policy for swim instructors. Whether you're a private instructor or an independent contractor working for a larger aquatic facility, you can receive a quote from the provider in 60 seconds and purchase same-day, customized coverage.
Best Swim Instructor Insurance Providers
Thimble: Overall Best Provider for Swim Instructors


Thimble offers swim instructor insurance nationwide. The policy is designed for independent contractors, but coverage is available for more traditional swim instructors too. Among the providers we've reviewed, Thimble is the only one to offer an app to manage your policy and the ability to create and share a certificate of insurance (COI) instantly.
We received a quote for a home-based swim instructor for a BOP. The policy had general liability and professional liability, both with a limit of $1 million. It also had $25,000 in business personal property. It should be noted that while some of the other providers state they offer first-party coverage, none of them provide the pricing online—and only Thimble provided a quote for both first- and third-party coverage.
You could purchase the annual policy or go with a monthly option, paying $186 on the day of purchase, with 10 monthly payments of $93.02 monthly. If you purchase general liability, you can choose between short-term coverage of less than a month or an annual policy.
Visit Thimble to get a quote for your swim instructor business in under a minute.
---
Whether online or through its mobile app, Thimble offers a convenient and fast experience for customers. Using either tool, you get 24/7 access to your policy, where you can manage your coverage and initiate a claim. If you need to add an additional insured, you can do that on the app and then generate a COI.
Thimble's hours are Monday through Friday, from 9 a.m. to 6 p.m. Eastern time. You can also send email requests if no one is available.
---
Thimble is an online brokerage that works with multiple carriers. This specific policy was underwritten by National Specialty Insurance, which has a rating of A (Excellent) from AM Best, a credit rating agency.
---
Sadler Sports & Recreation: Best for Swim Clinic Instructors


Sadler is a specialty agency that focuses on finding insurance for individuals and businesses in the sports and recreation world. It offers swim insurance for swim clubs and private instructors who teach in clients' residences and specialized policies for instructors who teach at swim clinics. This specialized offering sets it apart from the other providers listed here.
For swim clinic instructors Sadler offers two levels of coverage:
The first has $1 million per occurrence in general liability and professional liability and $25,000 in medical payments for participants. The cost is $1.45 per person or $4.33 per participant per week with a minimum premium of $240.
The other level increases the limits of liability to $2 million and medical payments increase to $250,000. The cost for this level of coverage is $197 per person or $5.99 per participant per week, with a minimum of $360 premium.
To get a quote from Sadler, fill out an online application. Sadler states the average turnaround time is 12 to 24 hours.
---
There's minimal information available about maintaining your policy, filing a claim, or obtaining your policy documents. If you need to speak with someone, you can call or use live chat. Sadler's hours are Monday through Friday, 8 a.m. to 5 p.m. ET.
---
---
K&K Insurance: Best for Private Swim Instructors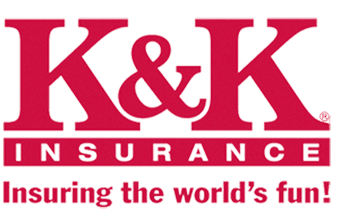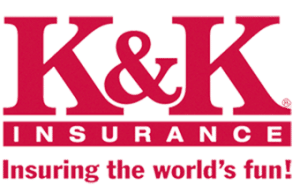 K&K is an insurance company that specializes in insurance for recreational industries. It has a specialized policy for swim instructors, with coverage available for instructors working at private residences.
K&K offers online quotes, and we received one for general liability. The coverage had a limit of $1 million and cost $440 annually. The policy includes professional liability automatically with the same limit.
After purchasing the policy, you'll receive a copy of it along with a COI. There was no option for any sort of first-party coverage.
To get a quote, visit K&K and begin the process online.
---
K&K offers an online account where you can manage your policy. You can also submit a claim online. If you need to file a claim, it maintains a 24/7 call center.
It also has an in-house loss control service department to evaluate risks.
---
---
CPH Insurance: Best for Part-time Swim Instructors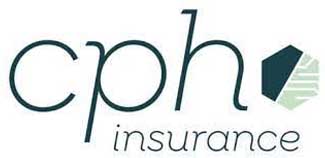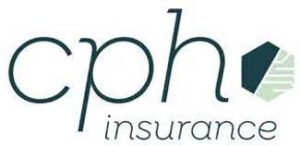 CPH Insurance agency works with the Philadelphia Insurance Companies (Phly) to provide swim insurance and has separate policies for full- and part-time instructors. If you work part time, such as 24 hours a week or less, CPH has a very affordable policy.
CPH has a quick online quoting system. A general liability policy for a part-time swim instructor cost $110 annually—this is the lowest quote we received. The policy carried limits of $1 million per occurrence and $3 million aggregate. It has the option to increase the limits up to $6 million aggregate, and the total cost for that is only $140 annually.
The coverage isn't location-based, so it follows you where you work. It also offers other liability coverages, such as premise liability and sexual misconduct allegations expense coverage.
To learn more and to get an instant quote, visit CPH.
---
CPH is licensed in all 50 states. It has an online policy management system that lets you download policy documents, change your policy, and make any additions or upgrades to meet coverage requirements for specific venues you may work. Claims, which would be handled by Phly, can be filed online.
It is open Monday through Thursday, from 8:30 a.m. to 5:30 p.m. Central time. On Friday, its hours are 8:30 a.m. to 3 p.m. CT.
---
---
Fitco: Best for Aqua Aerobics & Synchronized Instructors


Fitco, part of the insurance company Venbrook, offers specialized policies for athletic instructors, including swim instructors. While many providers won't offer insurance for competitive swim teams or aqua aerobics, Fitco will insure many types of aquatics instruction, including synchronized diving, deep water, aqua aerobics, and pre-choreographed.
Its pricing for insurance plans are published on its website. Prices increase incrementally with increasing the limits. The base policy costs $230 annually and includes general liability with $1 million per occurrence and $3 million aggregate. It has other coverage like sexual abuse and molestation coverage with a limit of $100,000 per occurrence and $300,000 aggregate. The coverage includes on-premise and off-premise work.
The first 10 additional insureds are free. After that, it costs $25 to add an additional insured. Get a quote from Fitco.
---
Fitco is licensed in all 50 states to sell insurance and conveniently publishes the prices of its plans on its website. Once you purchase a policy, you'll be sent your COI and have online access to policy documents.
To speak with someone, you can call or send a request to be contacted. Unfortunately, it doesn't publish its hours of operation.
---
Fitco states that it works with only A+ (Superior)-rated carriers, but it doesn't publish any of its partners.
---
Swim Instructor Insurance Costs
| Coverage | Coverage Amount | Estimated Annual Premium Cost | Deductible |
| --- | --- | --- | --- |
| General Liability | $1 million | $170–$400 | $0 |
| Professional Liability | $1 million | Included with general liability | $0–500 |
| Business Equipment | $25,000 | $250–$350 | $500–$1,000 |
Increasing your limits will result in your premium rising. However, the increased costs will be minimal. For example, through CPH, a provider listed above, coverage with a $3 million aggregate professional liability policy is $110. Increasing the aggregate limit to $6 million only adds $14 to the annual premium. Costs change with the level of coverage and type of coverage you choose.
Types of Swim Instructor Insurance Coverage
Sport and swim instructor insurance policies commonly include general liability, professional liability, and medical payments. Business property coverage can be added to general liability when instructors have a small amount of business-owned equipment. Instructors with more expensive equipment or who own a physical location often need standalone commercial property insurance.
General liability insurance for swim instructors covers bodily injuries. For example, a parent coming to practice slips on water that has splashed out of the pool and is injured. This will be a bodily injury claim under a general liability insurance policy for their medical bills or your legal bills if they sue.
General liability also covers third-party property damage. For instance, while coaching someone, a pool noodle you're carrying knocks their smartwatch off the bench and into the pool. This is an example of a third-party property damage claim that your general liability policy could handle.
If you know you'll need a COIs for places where you instruct, ask them exactly how they are to be listed on the COI. Public parks, swimming pools, YMCAs, and tennis centers often need to be listed in a specific way to have the COI accepted.
---
Professional liability covers allegations that your professional services fell short. Many providers will include professional liability with general liability for service-based industries, such as swim instructors. There's some overlap between the two coverages.
An example is, while practicing with a kickboard, a student loses their grip and the kickboard shoots out of their hand and damages the pool filter. The damage may be attributed to an accident (general liability) or as incorrect instruction on how to handle a kickboard (professional liability).
---
Business property coverage, first-party coverage for your equipment and business property, pays to repair or replace the damaged property. Most swim instructors use equipment in their daily operations, such as computers, video equipment to review lessons, and instruction aids. This insurance helps if your property is damaged or lost due to a cause like theft, vandalism, or fire.
Also, since many swim instructors run their businesses from home, check if your business property can be added as a homeowner's insurance endorsement or if you need a BOP.
---
What Swim Instructor Insurance Doesn't Cover
Insurance policies don't cover every situation and type of loss. Usually, there are named exclusions for what's excluded—so ask your insurance agent and read through the policy to understand fully what's covered. Most swim instructor policies are only for individual instructors and coaches, and typical exclusions for a swim instructor policy include the following:
Accusations of criminal behavior
Instructions in open water, such as lakes, rivers, and oceans
Physical therapy sessions
Amusement devices, such as bungees, climbing walls, and dunk tanks
Professional athletes and organized team sports
Intentional criminal acts
Abuse and molestation
There may be riders you can purchase to help defend against false accusations of abuse and molestation. Speak with your agent or provider to ask about your options.
Bottom Line
When it comes to running a small business, it's a sink-or-swim world. Swim instructor insurance helps you keep your business afloat by protecting it from liability claims. Thimble can help your business, as it offers quotes quickly and a convenient, mobile experience that lets you create a COI. Visit Thimble for a fast, free quote.