Business owners working from home need home-based business insurance for losses arising from third-party liability and property damage. General liability and commercial property are the two most common types of home-based business insurance policies. The typical cost for both policies can range from $862 to $1,725 annually.
How Home-Based Business Insurance Works
Most homeowner policies have exclusions for business-related activities or very minimal limits ($2,500 or less for commercial property). Home-based business insurance refers to a policy or combination of policies that work together to protect a business being operated out of your home. The core policies are general liability, professional liability, and commercial property insurance.
Home-Based Business Insurance vs Homeowners Insurance
A homeowners policy is a personal policy designed to cover your home and personal contents. Depending on your provider, there may be minimal coverage for the business property through your homeowners policy. Most home-based businesses need to consider commercial insurance because it has greater limits for both property and liability and can cover specific scenarios that a homeowners policy cannot cover.
For example, a customer is injured while visiting your home. Because the purpose of the visit was strictly business, your homeowners policy will likely deny coverage. If the homeowners extended coverage, then your limits would likely be insufficient. However, if you have home-based business insurance, coverage won't be an issue, and limits will be more than sufficient to resolve the loss while protecting your business.
Types of Home Business Insurance
The coverage you need will be determined by the size of your business, and an endorsement for your homeowners policy may be all the coverage you need. Other businesses need broader coverage, like general liability or even workers' compensation.
---
---
---
---
Home-Based Business Insurance Costs
The cost of the premium will be determined by the size of your business, the risk of the industry, and other factors, including
Claims history: Losses in the past three to five years can drive up the premium.
Clients in the home: Customers and vendors in your home will influence the liability cost.
Business property: The value of computers, equipment, and inventory will be considered.
Professional services: The services you offer—especially counseling, financial advice, or bookkeeping—increase the risk to the carrier.
Products: Selling food or chemical products (bath bombs) is a risk for the insurer.
Homeowners Policy Endorsement
The easiest way to save is to check with your agent to see if your homeowners policy covers your business operations or if there's an endorsement available that's sufficient. If your business is low-risk and doesn't have high-value property, this endorsement may be the most economical option for your business.
There are two primary types of endorsements your home-based business may need:
Homeowners business liability endorsement: Adds business liability coverage on a homeowners policy for coverage in case clients or suppliers get hurt visiting your premises.
Homeowners business property endorsement: Adds coverage to a homeowners policy for equipment, such as computers and printers, and other business-owned property.
Top Home Business Insurance Providers
Next Insurance: Best Overall Provider for Home-Based Business Insurance

Home-based businesses come in all sorts of sizes and industries. Next Insurance insures over 1,000 different types of businesses, is available nationwide, and provides customizable insurance to match your business size. It offers a wide variety of policies—meaning whatever type of business you run out of your home, it's the best insurance provider.
---
---
---
Hiscox: Best for Businesses Working at Client Locations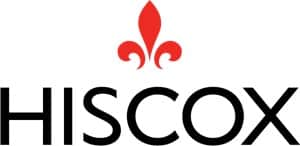 Many trade professionals have home-based businesses but perform work at client locations. Those businesses should consider Hiscox for their needs. It's a small business insurer specializing in smaller businesses like single-operation handypersons, painters, and lawn care professionals. It offers insurance for over 180 professional and contractor businesses.
---
---
---
The Hartford: Best for Accountants, Architects & Consultants

Service professionals giving advice, managing money, or working in industries with contracts need a carrier that has a specialized professional liability policy, flexibility with limits, and accessible claim services. The Hartford provides all of that and more, making it the best provider for professional service businesses that work out of their homes.
---
---
---
American Family: Best for Micro Home-Based Businesses

Some home-based businesses are very small operations that don't require much coverage or can get by with their homeowners policy. American Family has developed a custom policy specifically for businesses in that situation. It also has special endorsements for homeowner policies if you run a business out of your home.
Unfortunately, it's only available in 23 states, so you'll need to check with your local agent to see if American Family is available for your business.
---
---
---
Thimble: Best for Event Planners or Vendors

Event planners and vendors often work out of their homes and also only need insurance for a short, specified time. Thimble offers home-based business insurance that can be purchased for short-term coverage, which is customizable and instantly available. It also allows for easily customizable COIs available instantly, which is ideal for anyone involved in planning or selling at special events.
---
---
---
Frequently Asked Questions (FAQs)
---
---
---
Bottom Line
Business owners working out of their homes need to ensure they have the right insurance for their business. A homeowners policy limit may be insufficient or, depending on the loss, deny coverage for a business-related claim. Home-based business insurance is a small business policy that protects your commercial property, protects against liability, and gives you peace of mind knowing your home and business are safe.
Next Insurance can give you multiple custom quotes for your home-based business in under 10 minutes. Through its app or online, you can manage your policy, file a claim, and get an instant COI. Visit Next today to find out if it's right for your home-based business.