Tailwind TMS Trucking Review: Features and Pricing for 2022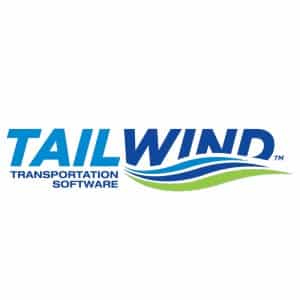 Tailwind TMS is a cloud-based transportation management system with integrated basic accounting functions such as accounts payable (A/P) and accounts receivable (A/R). It's designed to help trucking companies and freight brokerages manage their operations, customers, dispatch processes, and accounting workflows. Tailwind TMS offers three subscription levels, with prices that start at $117 per user per month. All plans come with a free trial.
What We Recommend Tailwind TMS For
Tailwind TMS is a great choice for small to medium-sized trucking and freight brokerage companies that need help with managing and dispatching orders, performing basic accounting tasks, and tracking shipments. This software is ideal for trucking companies that need a comprehensive trucking management system with strong invoicing and billing features.
Tailwind TMS Is Best For
Freight brokers that need an affordable TMS solution: Tailwind is great for freight brokers because of its reasonable price, which is displayed upfront on the provider's website. For as low as $117 per user per month, you can access a wide range of useful features, such as dispatch management, load tracking, and customer quote generation. Tailwind TMS is our choice for the best trucking accounting software for businesses needing strong invoicing and bill-payment software with built-in trucking features.
Logistics companies with trucking assets and broker loads: The carrier management feature lets you manage and track dispatch information, including available loads, shipments that have been dispatched, and current and past-due payables.
QuickBooks users wanting a trucking integration: Tailwind TMS provides trucking company features as an addition to QuickBooks accounting. Setting it up and syncing your data is relatively seamless, and Tailwind TMS can assist you with any issues. QuickBooks Online Plus integrates with any plan and QuickBooks Desktop integrates with the Enterprise and Unlimited plans.
Large trucking companies managing 20 to 100 trucks: Tailwind TMS's Unlimited package allows you to track an unlimited number of shipments per month.
Tailwind TMS Is Not Right For
Trucking companies that need a complete bookkeeping system: While Tailwind TMS can perform basic A/R and A/P tasks, it isn't possible to reconcile bank accounts or perform full double-entry accounting. If you need a complete bookkeeping solution, we recommend QuickBooks Online. If you want a complete bookkeeping solution, you can integrate Tailwind TMS with QuickBooks Online to create a powerful package.
Trucking companies dealing with internet connectivity issues: Tailwind is completely cloud-based, which means it needs an internet connection to run. If you're having problems with internet connection and speed, you might want to try Q7, which has both a cloud-based and desktop-based version.
Small trucking companies that need easy and affordable IFTA tracking: If you're mainly looking for an affordable way to maintain International Fuel Tax Agreement (IFTA) compliance, Rigbooks is an excellent option that also provides inexpensive management software.
If you think general bookkeeping software may meet your trucking accounting needs, check out our article on the best small business accounting software.
Tailwind TMS Pros and Cons
PROS

CONS

Great billing and invoicing features
Payroll not available
Starts with a free trial in a minute
Not a full-fledged accounting software
Syncs to QuickBooks Online Plus
Bank reconciliation feature not available
GPS-confirmed shipment and event tracking
Limited number of loads to track in the low-tier plans
Multiple branch/division management capability
Tailwind TMS Trucking Pricing
Tailwind TMS is available in three packages with prices that start at $117 per user per month when billed monthly. If you opt to be billed annually, you'll get a discount on any plan and $399 off any optional assisted-onboarding package. All plans include basic features such as driver/carrier settlements, a complete quote and order system, and equipment maintenance tracking. Advanced features, like a self-service portal for customers and carriers and unlimited load tracking, are available in the top-tier plans. All plans have a free trial with no credit card required.
| | Pro | Enterprise | Unlimited |
| --- | --- | --- | --- |
| Monthly Billing ($/User/Month) | $117 | $176 | $235 |
| Annual Billing ($/User/Month) | $99 | $149 | $199 |
| Assisted Onboarding (Optional) | $399 | 50 | Unlimited |
| GPS Confirmed Shipment & Event Tracking (Maximum Loads Per Month) | 25 | ✔ | ✔ |
| Driver/Carrier Settlements | ✔ | ✔ | ✔ |
| Proofs of Delivery (POD) Complete Mobile App | ✔ | ✔ | ✔ |
| SMS Text Messaging | ✔ | ✔ | ✔ |
| Factoring Support | ✔ | ✔ | ✔ |
| Customer & Vendor Database | ✔ | ✔ | ✔ |
| Complete Quote & Order System | ✔ | ✔ | ✔ |
| Customer & Carrier Rate History | ✔ | ✔ | ✔ |
| Equipment Maintenance Tracking | ✔ | ✔ | ✔ |
| Locations & Route Management | ✔ | ✔ | ✔ |
| A/R & A/P Management | ✔ | ✔ | ✔ |
| Sales Commission System | ✔ | ✔ | ✔ |
| Customer & Carrier Self-service Portals | N/A | ✔ | ✔ |
| Trucker Tools Smart Capacity & Load Track Integration | N/A | ✔ | ✔ |
| Electronic Load/Rate Confirmation & Acceptance | N/A | ✔ | ✔ |
| Custom Reporting & Analytics With Power Business Intelligence (BI) Integration | N/A | N/A | ✔ |
| Electronic Data Interchange Integration | N/A | N/A | ✔ |
| Easy Carrier Onboarding With RMIS Integration | N/A | N/A | ✔ |
Tailwind TMS Features
Tailwind TMS has many attractive features for freight brokers and trucking companies. These include basic accounting functions, such as A/R and A/P, self-service client and carrier portals, dispatch and shipping tracking management, and a mobile app that helps to provide proof of delivery.
A/P
The A/P module allows you to keep track of the money owed to different personnel involved in your trucking business, such as external vendors, owner-operators, and employees. This module includes the following sections:
Payables: This section contains a historical record of all things related to your A/P or bills.
Incoming Bill Wizard: The Incoming Bill Wizard lets you create a new bill or associate an invoice you received with a preexisting bill:
Bill Posting: Once an order is completed, all associated expenses will sit in the Bill Posting module waiting for you to post the bill.
Vendor Pay: When a bill is posted, it'll disappear from the Bill Posting list and move to the Vendor Pay List, waiting to be paid.
Personnel Pay Wizard: This feature lets you manage your payroll.
Owner Operator Pay Wizard: Bills owed to owner-operators are paid using the Owner Operator Pay Wizard.
Check Clearing: This module allows you to keep track of outgoing payments that have been processed so that you're aware of any outstanding checks. When you open the module, you'll see a list of checks that haven't yet cleared your account, which allows you to select the ones that have been paid and click "process" to clear them.
A/R
The A/R module helps you track the money you received from your customers. The following sections are included in the A/R module.
Receivables: This section provides you with direct access to historical records of all your A/R or invoices.
Invoicing: This section displays the list of your invoices. It lets you search through invoices by name, batch invoices created, approved status, and customer reference number.
Invoicing Payment Wizard: This tool allows you to receive payments from your vendors. To proceed, you need to fill in the required fields, such as customer, check number, invoice date, and amount.
Deposits: The Deposits module lets you track which invoices have been paid, but it isn't possible to clear the deposits in the same way as checks.
Order Management
Tailwind TMS has a function that allows you to create orders for your customers, representing where the load is picked up and delivered to. It also allows you to charge customers basic freight charges or fuel surcharges. You can also track sales commissions, carrier partner pay, and company driver pay by the mile, by the hour, or by owner-operator revenue splitting.
Tailwind TMS's design allows for a wide variety of approaches to moving cargo. Whether you have a customer that needs multiple shipments delivered simultaneously, needs to swap carriers mid-route, or has any other variation, the software can assist you with keeping everything on track.
You and your customers will receive email notifications alerting you when a load has been picked up or delivered. You can also copy an existing order for customers that always want the same shipment delivered so that you don't have to enter the same information repeatedly.
To create a new order in Tailwind TMS, go to the Orders list and then click on the Create button. The Order Creation table shows up, asking you to select the customer you're creating the order for. You'll also need to provide shipment details and revenue lines.
Compliance
Small to midsized shipping companies often don't have enough staff to stay on top of all of their personnel and equipment compliance issues. Tailwind TMS allows you to store compliance details in specific records. When you set up your company drivers or owner-operator drivers, you can track compliance details such as Hazmat certificates, the expiration of medical exams, and the last time you did an annual driver record review. It also tracks commercial driver's licenses and the related expiration dates.
You also can track all compliances on equipment records like safety inspections or IFTA renewal dates. You can even keep comprehensive preventative maintenance schedules for the servicing of your vehicles. The software will remind you automatically when a compliance item is due, helping you to avoid costly violations.
Customer and Carrier Self-service Portals
The Enterprise and Unlimited subscription plans allow you to set up a self-service portal for your customers and carriers. The Customer portal grants your customers access to information about their accounts, shipments, and invoices. They can also use the portal to request quotes or even place orders directly, which saves you time.
The Carrier portal is a tool that allows your carriers to have limited visibility into the parts of your Tailwind TMS database that directly relate to your business with them: available loads, shipments you have dispatched, and information regarding current and past-due payables. This allows for quicker and more efficient communication between you and your carriers.
Customer Relationship Management
Tailwind TMS can act as a customer relationship management (CRM) platform for your business. It allows you to track your customers, keep comprehensive credit information, and make notes as to when sales calls were made. You can generate a customized report that summarizes this data for review.
Dispatch and Shipment Tracking Management
Tailwind TMS helps you manage orders, invoicing, and receivables. You can capture and manage shipper and shipment details (such as appointment times and pick-up and delivery windows) quickly and easily. You can also pull information from orders to create dispatches (or create a standalone dispatch) and choose a carrier partner to move the load. Once a dispatch is created, you can send a trip manifest to your driver's cellphone. If you're using a carrier partner, you can send an electronic load confirmation to them with pickup city, delivery city, and rate details.
Tailwind lets you track the status of a dispatch and make changes on the fly if needed. The Dispatches List makes it easy for you to track all the dispatches in your system.
Reporting
Preconfigured reports allow you to quickly see the overall health of your business and which customers are most profitable. There are more than 40 built-in reports which give you the ability to measure key performance indicators (KPIs) easily. These include a variety of administrative, sales, operations, and equipment reports. There is also an option to use advanced search to apply multiple filter parameters, which gives you the flexibility to pull the reports you need.
Here are some examples of available reports:
Administrative: A/R Aging Summary, A/P Aging Summary, Trial Balance, Transaction List by Customer, and Expense Item Summary
Sales: Revenue by Sales Rep Detail, Profit by Account Rep Detail, Profit by Invoice, Number Loads Per Account Rep, and Number Loads by Sales Rep
Operations: Profit by Customer Detail, Profit by Trip, Quote to Order Percent, Driver Miles, and Bill of Lading Details
Equipment: Miles Per Truck Detail, Shipment Delivery Dates, Fuel Per Mile, Fuel Purchased by State, and Revenue Per Mile
Tailwind POD Complete Mobile App (4.5 on Google Play and 3.3. on App Store)
The Tailwind POD Complete mobile app is a great tool for drivers, as it allows them to capture a signed bill of lading with their mobile phone at the point of delivery (POD). The app is available for both iPhones and Androids and is included for free with a Pro or Enterprise subscription.
Tailwind TMS Customer Support
Tailwind TMS has a team of customer support agents available to help you find solutions for your operations and workflows. You can contact the company by phone, email, or via Tailwind TMS's in-app chat, which can be accessed at the bottom right corner of any screen. Its Customer Success and Support Center has articles available on virtually every topic, from settings and configuration to administration. Tailwind TMS also offers on-demand video training, both general and role-based, as well as customer support packages to set up your staff and your Tailwind TMS account.
Tailwind TMS's customer support packages are summarized below:
Quick Start: Quick Start comes free with any subscription plan and includes several items like an implementation checklist and access to live online training. Weekly implementation calls are intended to prepare your business to go live, and training and orientation time is available until you use all of the time that comes with the package.
Sure Start ($399): This includes everything with Quick Start, plus a one-hour one-on-one training session for your Tailwind TMS administrator, a one-hour company-specific orientation session, a configuration of Tailwind POD Complete mobile app, and logo-branded documents.
Business Accelerator ($999): This includes everything with Sure Start, plus a documented step-by-step implementation plan, weekly implementation review calls for up to six months, and the QuickBooks configuration package.
QuickBooks Configuration ($199): This includes mapping and configuration of all accounts, tax types, and services between QuickBooks and Tailwind—and the initial sync.
Tailwind TMS Ease of Use
Tailwind TMS is a comprehensive package with several different modules and integrations available. That could be overwhelming, but because the information is laid out in a user-friendly way, it doesn't take too long to feel comfortable navigating the software. The extensive support resources and available implementation plans also make it easy for companies to customize the software to suit their needs.
The Dispatcher Dashboard is clean and uncluttered, with intuitive navigation and shortcuts that make it easy to perform common tasks like creating an order or dispatching a load.
Left navigation bar: Use this section to navigate to different areas of the software, such as quotes, orders, shipments, and equipment status.
Search bar: At the top of the screen, there are two search bars that allow you to look up orders and dispatches by their number.
Create a customer: You can set up a customer and add them to the database here.
Create a quote: If a customer has requested a quote, you can add it here easily.
Create an order: Attach all of the load details to the order in this section.
Dispatch a load: This is where you can enter the information to dispatch a load.
Help: Tailwind TMS support is readily available to assist you by phone, email, and in-app chat. You can also search the support center and videos for answers to your questions. On-demand training is also available.
Tailwind TMS Alternatives
| | | |
| --- | --- | --- |
| Best for: Trucking companies needing a complete bookkeeping solution | Best for: Trucking companies that want the option of desktop and on-premise solution | Best for: Companies seeking easy and inexpensive IFTA compliance |
| Cost: Starts at $30 per month | Cost: Quote-based | Cost: Starting at $19 per month |
Bottom Line
Whether you're running a small trucking company, a brokerage operation, or a combination of both, Tailwind TMS gives you the tools to help you find and dispatch loads, invoice customers, and pay carriers, owner-operators, and drivers.
Its features provide an all-in-one transportation management software solution, and its extensive customer support makes it a great fit for small and midsized freight brokers and trucking companies. It's not as comprehensive as Q7 and QuickBooks Online, but it has enough features to help you effectively manage your trucking business.