Truckers are paid differently than most workers, sometimes by the mile or load, and the best trucking payroll software can accommodate both. Trucking companies that want an all-in-one solution usually purchase truck management software (TMS) that includes payroll. Smaller companies that run their business manually tend to opt for cheaper, general payroll software.
When looking at payroll solutions for trucking companies, we took into consideration that some businesses may find a one-time download more appealing than a regular monthly subscription. Prices for trucking payroll software range from $119 per year to $149 per month, depending on the type of software and features. After careful review of all features and offerings, we selected eight top payroll options for trucking companies.
8 Top Payroll Software for Trucking Companies
| Trucking Payroll Software | Best for |
| --- | --- |
| | (Best Overall) Small fleets wanting a complete trucking solution with basic pay features |
| | Trucking companies with growth plans that need HR and tax filing support |
| | Trucking operations needing software that syncs seamlessly with their QuickBooks accounting system |
| | A pricier but complete solution for companies needing time tracking, payroll, and fleet management tools |
| | Companies wanting an inexpensive downloadable truck management system that includes payroll |
| | Moving and other trucking companies needing less than truck (LTL) loads and factoring tools |
| | Trucking companies that want a dispatch-with-payroll solution that integrates with QuickBooks |
| | Truckers wanting an inexpensive downloadable solution that runs basic payroll |
What Makes the Best Payroll Software for Trucking Companies
Every software we considered had to offer the most important payroll features: payment and deductions. Then, we looked at features that made it especially suited for the transportation industry:
Payroll features: Trucking software differs greatly from general payroll software. Thus, we noted whether it allows for non-driver staff, paid by miles or tonnage, filed taxes, and handled garnishments, or advances.
On-the-go features: We looked for time tracking that included geofencing or location tracking, employee portals, mileage reimbursements, and other tools that help employees that don't stay in one place.
Trucking features: We considered if the software tracked IFTA information, had routing software, gave reminders for maintenance or compliances, and more.
HR features: Many payroll software services have some HR functions. Others have tools to keep you compliant.
Mobile apps: Mobile apps for time tracking and accessing employee payroll information are important for workers who spend a lot of time on the road.
Integrations: We considered integrations into other programs for HR, fleet management, accounting, etc.
Reviews: We considered what real-world users had to say about the software, looking at ratings, common complaints, and popular praises. Most reviews did not specify the trucking industry, except in trucker-specific products.
A note about trucker-specific vs general payroll software: None of the trucker-specific payroll solutions addressed payroll for non-drivers. Some allow hourly or flat-rate wage calculations, which could be a work-around. However, we did not find any indication of payroll taxes or Social Security (FICA) calculations. On the other hand, the general payroll software did not include IFTA reporting. We encourage you to research how to do payroll the right way in addition to relying on your payroll software experts.
That said, we found Truckn Pro the best payroll software for paying drivers. It does not calculate taxes for you, but with the hourly function, you can pay non-drivers. Plus the one-time fee of $219 makes it highly affordable.
Truckn Pro Fleet Edition: Best Overall Payroll Software for Trucking Companies

Truckn Pro Small Fleet Owner Edition is a complete trucker management solution with payroll built-in. It's a downloadable software with a one-time fee of $219. If you are looking for an inexpensive and highly flexible solution for paying individual drivers, this is a good option.

| Pros | Cons |
| --- | --- |
| Complete trucker solution | Does not automatically calculate taxes |
| Calculates pay based on all driver expenses | Payroll runs individually per delivery, not automatically per schedule |
| Pays truckers according to individual needs rather than a one-size-fits-all | Manual input required each pay |
| One-time fee | |
Truckn Pro Pricing
Truckn Pro is a downloadable software with a one-time fee, free updates, and support. The Small Fleet Owner Edition, which includes Driver Payroll, costs $219. The Owner-Operator edition is $149, and the Basic Plan is $79.
Truckn Pro Features
Payroll features: Pay based on flat rate, mileage, percentage of profit, tonnage, or hourly; Customizable withholdings and pay categories; Location tracking for IFTA reports. It does not calculate, file, or pay taxes.
On-the-go features: Per diem tracker, mileage trackers, maintenance and preventative maintenance trackers; can text drivers using the system; has a trip planner and routers
Administrative features: Over 40 reports, vendor and employee directory, forms storage, document writer, invoices, calendar with reminders
Reviews: Truckn Pro does not have a lot of online reviews, but the ones it has are good overall. Users say it's a strong software that is best for small carriers and has great reports. One company said they outgrew it quickly, however. It's possible they had to upgrade to a different version.
ADP: Best Payroll Software for Trucking Companies That Are Growing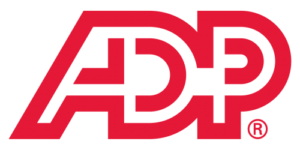 ADP is a large, multinational payroll software and service that includes HR. While not designed specifically for truckers, it does work with trucking businesses and promotes through TruckersB2B. While more expensive, it's a strong choice for larger or growing companies that want all their employees on the same software and want human resources features.

| Pros | Cons |
| --- | --- |
| Dedicated account manager | Businesses wanting simple payroll may find it too complex |
| Has a full-service option | Users complain about problems accessing online portals, customer service |
| Highly customizable | More expensive |
ADP Pricing
ADP offers two payroll programs for small businesses. The Small Business Payroll program is best for 50 and fewer employees, although it can work for more. Its prices are listed below, with the first three months free.
The Full-Service Payroll Plan is better for businesses with over 50 employees since it includes the Affordable Care Act compliance. That plan is priced a la carte by services and number of employees. We were able to put together some base prices below, but you should call for a quote based on your business needs.

Features

Essential

Enhanced

Complete and HR Plus

HR Pro

Monthly Price (approximate)

$50 per pay run + $2.55 per employee, per pay run

$85 per pay run + $2.80 per employee, per pay run

$150 per pay run + $3 per employee, per pay run

$230 per pay run + $4 per employee, per pay run

Plan Comparison

Computer or mobile app,

payroll delivery, reporting, general ledger interface,

tax filing, new hire reporting, employee access, state and federal forms access

Essential Plan + State Unemployment Insurance, check signing and stuffing, garnishment, compliance

Enhanced Plan + ZipRecruiter, employee handbook wizard, onboarding, background checks, HR forms, HR training, HR compliance database, HR notifications

Complete and HR Plus Plan + enhanced help desk support, employee discount program, legal assistance
ADP Features
Payroll features: Checks, direct deposit, paycards; automated calculations and tax withholdings and payments; workers' comp, garnishments, new-hire reporting, benefits tracking.
On-the-go features: Employee app for viewing pay, filling out forms, requesting PTO; time tracking via mobile, compliance tracking; additional time tracking/workforce management software available.
HR features: Health insurance in all 50 states, plus Washington D.C., retirement and learning benefits; hiring and onboarding, including background checks, employee handbooks, and more.
Mobile apps: The ADP app has 4.5 out of 5 stars for Android and 4.7 out of 5 stars for iOS. These are great scores, especially for payroll/HR apps. It has functions for managers and employees. Employees can use it for PTO, viewing information, and more.
Reviews: Our user-reviewers give ADP 4.2 out of 5 stars, while elsewhere, ratings vary between 3.0 and 4.5 stars. Managers appreciate the intuitive interface. Employees say the employee portal makes it easy to access their information. The most common complaints are customer service and difficulty finding a particular piece of information.
QuickBooks Payroll: Best Payroll Software for Trucking Companies Using QuickBooks Accounting Software


QuickBooks Payroll is a go-to payroll software for many small trucking businesses because it's easy to use and integrates with QuickBooks software. It does not have many tools that make it specific for trucking companies but has time and location tracking, plus it calculates taxes and deductions and has some HR functions. Plans run from $49-$135 per month for full-service payroll.

| QuickBooks Payroll Pros | QuickBooks Payroll Cons |
| --- | --- |
| Built-in integration with QuickBooks accounting | Limited integrations |
| Fast direct deposit (next-day or same-day) | Few employee benefits |
| Unlimited pay runs | Customer support iffy |
| Can set up mileage, per diem as reimbursements | Does not work with Mac |
QuickBooks Payroll Pricing
QuickBooks Payroll starts at $45 per month + $4 per month per employee. To get time tracking, you need the Premium or Elite Plans, which are more expensive. However, these plans also include HR features and setup help.
QuickBooks Payroll Features
Payroll features: Unlimited payruns, pay by check or direct deposit, time tracking (Premium and Elite plans), tax filing, garnishment calculations; payroll on autopilot, tax filing, PTO tracking; integrates with QuickBooks for PC.
On-the-go features: Time tracking with GPS; online workforce portal for getting W2 and other payment information; set up mileage and per diem as reimbursements.
HR features: Health benefits, workers' comp, HR support center (Elite plan).
Reviews: Our user-reviewers give it 3.8 out of 5 stars on our site; users elsewhere, 4.5 out of 5 stars. QuickBooks users said it's easy to use and like the smooth integration to QuickBooks accounting software. Customer service was a source of complaint, but reviews showed it had improved in 2020.
Axis TMS: Best Trucking Payroll Software to Pay Workers by the Hour


At $50 per month + $10 per truck, Axis TMS is one of the pricier options for truck driver payroll software. However, it offers a lot for the money, with time tracking, a powerful mobile app, fleet maintenance, and so on. It does not do tax calculations but does allow for hourly workers. It also has add-ons for more functions.

| Pros | Cons |
| --- | --- |
| Time-tracking | No tax filing |
| Mobile app with extensive features | No HR features beyond PTO |
| Designed for truckers with IFTA reports, maintenance and more | Add-ons cost extra |
| Add-ons for driver management, brokering contracts, etc. | |
Axis TMS Pricing
Axis TMS has a base plan starting at $50 per month plus $10 per month per truck, which makes it pricier than many of the trucker-specific software we've considered. This plan includes IFTA sync, payroll, billing, and PC Miler Miles integration. Axis offers 12 other add-ons covering driver logbooks to maintenance scheduling to brokering. Add-on prices vary.
Axis TMS Features
Payroll features: Weekly, biweekly, monthly pay runs; pay by mile, load, or hour; recording or amortized deductions and escrow, plus automatic on-road deductions, and advances; pay per mile, load, or hour. Taxes are not calculated, filed, or paid.
Trucking features: Safety and fleet maintenance; dispatch tools, order assignment or offers, split orders, IFTA reports.
On-the-go features: Mobile app; mileage tracker; maps and routing; geofencing and auto check-in/out; push notifications and text messages.
HR features: PTO requests.
Mobile apps: 2.9 out of 5 stars on Android and 4.1 out of 5 stars on iOS. Axis driver mobile app lets you scan and fax documents, get directions, make requests like cash advances or maintenance calls, get order offers, and communicate with dispatch, managers, safety personnel, and other drivers. It has e-signature, stops updating, and a driver logbook.
Reviews: Axis TMS earns a solid 4.5 out of 5 stars on the review sites we looked at. The overwhelming praise was for how easy it was to use and how it saved time. There are not many reviews, but there were a couple of mentions of glitches in older reviews.
Truckers' Helper: Best Payroll Software for Trucking Companies That Want Inexpensive Trucking-Specific Software


Truckers' Helper comes in both online and downloadable software. The downloads that include payroll start at $399, and the cloud version at $39.95 per month. It does not handle payroll taxes but can track fuel and road taxes. It's slightly lighter on features than other trucking software we reviewed, but nonetheless has a lot to offer in dispatch and trucker management as well as paying drivers.

| Pros | Cons |
| --- | --- |
| Complete accounting package | Does not do payroll taxes |
| Download or online version | Does not include benefits |
| FTL and LTL load tools | No PTO tracking |
Truckers' Helper Pricing
TruckersHelper has two versions. Downloads have a one-time fee depending on number of trucks:
Driver (one truck): $75—no payroll
Owner-operator (one truck): $219—no payroll
Full (10 trucks): $399
Fleet (11-100 trucks): $599
Bookkeeper (up to 100 trucks per company): $999
The cloud version with payroll is $39.95 for multiple trucks. Routing costs an additional $24.95 per month, and there's an additional fee for priority support. It works with two workstations.
Truckers' Helper Features
Payroll features: Pay by mileage, percentages or salary. It does not calculate, file or pay income taxes.
On-the-go features: Mileage reporting, log validation, driver records, fuel reports. Trucking features: FTLA reporting, whiteboard for viewing unassigned and other loads, brokering contracts, maintenance schedules; load, trailer, and pallet trackers; road tax and fuel tax calculations.
Reviews: 4.0 and 4.2 out of 5 stars on different sites, though reviews overlap. There are few recent reviews, but the ones that are there praise the ease of use and ability to have all their fleet management on one software.
Trucking Office: Best Trucking Software for Moving Companies

Trucking Office offers a fully-featured software for a trucking business that includes driver pay features. While it's not a complete payroll solution, it does address many of the issues of driver pay, such as mileage, per diem, etc. The Pro plan handles Less than Full Load (LTL) tracking, making it a good choice for moving companies or other delivery services with multiple clients. It starts at $20 per month.

| Pros | Cons |
| --- | --- |
| Easy to use | No QuickBooks general ledger (GL) integrations |
| Built for truckers, with routing, IFTA and other features | Does not handle tax calculations, filing or payments |
| Has FTL and LTL tools | Does not handle non-driver staff |
Trucking Office Pricing
TruckingOffice has two plans. The Basic plan includes all the tools for tracking deliveries, invoices, payroll, and IFTL for full truckload (FTL) loads. The Pro Plan includes LTL loads and includes factoring, quick pay, and remit-to-support functions. Prices start at $20 per month and run as much as $135/month with routing and mileage add-ons.
| # Trucks/Month | Basic | Pro |
| --- | --- | --- |
| 1-2 | $20 per month | $30 per month |
| 3-7 | $45 per month | $65 per month |
| 8+ | $75 per month | $110 per month |
You can add the PC Miler premium routing and mileage software add on for an additional fee:
$5 per month for up to two trucks
$15 per month for up to seven trucks
$25 per month up to 15 trucks
Trucking Office Features
Payroll features: Pay per mile, percent, or custom pay; split fee, individual payouts, deductions, and advances; does not do payroll for non-drivers; does not calculate, file, or pay taxes.
Trucking Features: FTL and LTL dispatch. Expense tracking, invoicing, fleet maintenance, IFTA reporting, load planning, team driver; alerts when CDL and medical cards expire. Sort loads by driver.
On-the-go features: Route planning, truck tracking.
HR features: Driver performance reports, IFTA and IRP reports.
Mobile apps: Trucking Office has an ELD app for electronic trip logging. It does not tie into the software.
Reviews: Users rate this software at 4.5 out of 5 stars. Reviews did not address the payroll features, except to ask that it be added for non-driver staff. However, most found it simple to use and helped keep them organized.
Dr. Dispatch: Best Payroll Software for Mid-to-Large Trucking Companies That Dispatch Trucks Often


Dr. Dispatch has a straight monthly fee starting at $99 per month. It offers a complete set of trucking management tools, including dispatch communication features and payroll. Using the hourly feature, you could pay non-driver staff as well, but this software does not calculate taxes. It's a good choice, but you should request a quote as it may have hefty up-front charges.

| Pros | Cons |
| --- | --- |
| QuickBooks integration | Initial charges beyond subscription |
| No HR functions | Needs QuickBooks for printing checks |
| Templates for common lanes, loads | No tax calculations |
Dr. Dispatch Pricing
Dr. Dispatch starts at $99 per month, which is a reasonable price. However, it charges for customizations, data migration, and training, as well as for certain add-ons. Add-ons include maintenance schedules, LTL planning, brokering, fuel import, GPS tracking, and more. You'll have to call to get a specific quote for your type of business.
Dr. Dispatch Features
Payroll features: Pay sales as well as drivers; pay by percentage, carries pay, profit, per mile, hourly, by volume, or flat rate; batch settlements, reimbursements; does not calculate, file, or pay taxes.
Trucker features: Load planning, trip planning, IFTA reports, template creation for common lanes or loads, service and maintenance tracking, track driver compliances, communicate from dispatch application, expiration reminders.
On-the-go features: GPS tracking integration available (extra); PC Miler integration.
Reviews: There are not many third-party reviews of this software, but those that we found praised the features and ease of use. It has a 4.7-star rating based on 16 reviews.
Payroll Mate Software: Best Downloadable Payroll Software for Trucking Companies With Simple Pay Structures

Payroll Mate is a highly-regarded desktop payroll application. At $119 per calendar year for up to 10 companies with 75 people each, or 750 employees total, it can work for most small trucking companies. However, it does not offer a lot of features available with cloud-based software, nor does it have trucker-specific tools. It's a solid software for budget-conscious companies needing the basics; no cloud or mobile functions.
Payroll Mate Pricing
Payroll Mate's primary program costs $119 for download and $129 for disk (PC compatible) for up to 750 employees and 10 companies. You can sign up for a free trial. If you decide you want to use the software, you will need to purchase a new program each year to get updated tax tables. In addition, the following functions cost extra:
Print W2 and W3: $25
Direct deposit: $95
Time sheet import, additional companies or employees: $50
State payroll reporting for IL, TX CA, FL, and NY: $40
Networking: $100-$350
There are also extra programs for W2 and 1099 processing. These run $39-$345 per tax year.
Payroll Mate Features
Payroll features: Multiple pay frequencies, multiple pay types, over a dozen reports; PTO calculations.
Tax features: Federal and state tax calculations; supports Forms 941, 940, 943, 944, W2, 1099.
Trucker-specific functions: Exports earning reports to trucker accounting software.
Software Integration: Integrates with most general ledger and accounting software such as QuickBooks.
Export Function: Can export data to accounting, GL software.
Reviews: Despite its simplicity, users on multiple review sites give Payroll mate top marks: 4.7 out of 5 stars. Users praised the straightforward, no-frills interface, saying it made running payroll much easier. On the other hand, many wished it could do more, and a few found it pricey for the functions it offered.
Bottom Line
If you have drivers that are salary or hourly, you'll need a trucking payroll software solution that works with both. Or you can look at multiple payroll software to handle one or the other. If you are willing to calculate your own taxes, then the trucker-specific software may be the best answer.
On the other hand, if you simply want a payroll solution that takes care of everything, then QuickBooks Payroll or Payroll Mate may be your best bet. ADP offers the best of both worlds with its customizations and HR functions, but it is the most expensive.
With a one-time fee of $219 total, Truckn Pro Fleet addition is our choice for best payroll software for trucking companies. It offers a lot of additional fleet management functions, and with the hourly wage function, it can be used for non-drivers as well. Set up a free demo today.