A surety bond is a financial coverage guaranteeing the performance of contractual obligations or legal compliance by the party who purchases it. A bond can be requested, legally required, or purchased to show reliability. Surety bonds can serve many purposes, but the ones available are dependent on the project and specific industry.
The Hartford is an established small business carrier that is one of the top writers for surety bonds in the country. Its bonds are available nationwide, and it offers commercial and construction bonds.
How Surety Bonds Work
The way it works is that a project owner or general (prime) contractor (GC) can require a business or individual that they hire to purchase a bond in the event that some type of obligation fails to be met. That business or individual, who can act as a GC to the project owner or a subcontractor to the GC, purchases a bond through a surety company.
The surety company would pay the bond amount in the event that a claim is filed for not fulfilling particular contractual requirements that were covered by the bond. After damages are paid, the surety company will seek reimbursement from the party that took out the bond and failed to meet the agreed-upon obligation.
Parties Involved in a Surety Bond
What makes bonds a bit different from standard liability insurance policies is that there are three main parties involved in a bond as opposed to two:
The obligee is the party requiring the purchase of the bond.
The principal purchases the bond and undertakes some type of obligation.
The surety is insurance or a surety company that issues a bond providing a guarantee for the principal's obligation.
Click on the headers below for details and examples on each main party.
The obligee is the organization or individual asking the business or individual to purchase a bond. Depending on the contractual hierarchy and project scope, the obligee can be a government entity, project owner, or GC (if work is being subcontracted). The obligee is the one who would determine the bond type, set the amount, determine the term, and file the claim if the obligations are not met.
Let's say a private school is doing a renovation and it hires a GC to do the work. The school requires that the contractor purchase a performance bond. The school is considered the obligee as it is the project owner and the one requesting the bond to be purchased.
---
The principal is the entity or individual that has been hired to do work and is required by the obligee to purchase the bond. If the work is construction, the principal can be a GC or subcontractor, depending on the order of the hierarchy.
In the same example about the private school hiring the GC to do renovations, the GC is the one who is hired and asked to purchase the bond. Therefore, the GC is considered the principal.
---
The surety is the company that underwrites, finances, and pays the bond in the event of a claim. A surety can be a bank but is most commonly a specific department or division of an insurance company that handles surety bonds—or it can be a dedicated surety company. Sureties can sell bonds in-house but generally will use authorized independent insurance agencies to sell bonds.
The surety will review the credit history and financial statements of the principal and is responsible for collecting collateral before issuing the bond. The surety will investigate any claim filed and if it pays out the bond, the surety will seek damages from the principal after a bond is paid.
If the GC doing work for the private school went to a bond provider called Surety Now to purchase the bond, Surety Now would be the surety as it is the one underwriting and financing the bond. Surety Now would also be the one to pay the private school if performance obligations are not met by the GC.
It should be noted that while the above examples focus on construction, surety bonds are much larger than the construction industry.
---
Types of Surety Bonds
Surety bonds are not just one type of bond. There are thousands of different subdivided types, all of which fall into four main bond categories.
1. Contract Surety Bond
A contract surety bond is a financial guarantee that the principal will follow certain contract obligations laid out by the obligee. For example, this type of bond might ensure that the bid a contractor submitted is done in good faith (a bid bond).
It can also be used to ensure that the principal will complete the performance scope and project deliverables correctly within the other contractual terms (performance bond). A contract surety bond is also used to ensure that the principal pays subcontractors and suppliers (payment bond).
2. Commercial Surety Bond
A commercial surety bond is usually mandated by government agencies and designed to protect the general public from fraud or poor business practices. Many commercial surety bonds are in the form of license bonds, which would require purchasing a bond to be licensed or certified. Often, when you see a business is "licensed and bonded," it is referring to a commercial surety bond.
Below are some common industries that would require a commercial surety bond:
Alcohol beverage sales
Banking
Mortgage broker services
Financial services
Tax preparation
Notary
Insurance
Construction
3. Fidelity Bond
A fidelity bond is a type of surety bond that serves more like a traditional insurance policy. It protects businesses against theft, forgery, or other fraudulent acts committed by the firm's employees.
This type of bond is commonly used in cash businesses, such as cash checking offices, grocery stores, restaurants, and convenience stores. When a fidelity bond is purchased to protect a bank or financial institution, however, it's known as a financial institution bond.
4. Court Surety Bond
A court surety bond can be pretty broad in terms of all the subtypes of bonds included. Essentially it is designed to decrease the risk of financial loss for people going through our court or legal system.
There are two main types of court bonds, the first being a judicial bond, which is designed to guarantee payment of legal fees to an attorney or costs of appealing a court decision. The second is known as a fiduciary/probate bond, which is used to ensure that individuals appointed by a court will manage an estate's assets in a proper manner.
Surety Bonds: Cost, Terms & Qualifications
Surety bonds range on a wide spectrum of different types, varying terms, and a range of bond limits. These elements, along with underwriting factors, ultimately dictate the overall premium cost for the bond.
Surety Bond Costs
While some sureties can offer set prices and terms for businesses and individuals looking to purchase a bond, most of them are going to use a set percentage of the bond amount. For example, if an electrical company is required by the GC of a project to have a $100,000 performance bond and the surety offers the bond at 10% of the limit, then total the bond premium cost to the electrical company will be $10,000.
Bond premium percentages are going to range from 1% to 6% depending on the industry, principal experience, credit history, and past financial performance. Most of the time, the surety will want the bond paid in full upfront. If your credit or reputation is bad, then the amount can be significantly higher than 6%.
Below are some sample surety bond cost estimates based on industry and credit history:
Industry

Bond Amount

Term

Credit History

Cost Estimate

Construction

$15,000

One Year 

Average

$320 to $480

Mortgage Broker

$30,000

Three Year

Good

$250 to $500

Electrical Contractor

$100,000

Two Year

Poor

$3,000 to $5,000

Notary

$10,000

Five Year

Average

$60 to $80

Note: Bond requirements vary by state and industry. The estimates above are based on online price estimates by bond type, limit, and credit history.
One way to lower your premium is to shop around. Surety companies may have a different underwriting approach or appetite leading to a better deal. Another option, particularly if your business has a poor financial history, is collateral or a co-signer.
If your business is able to bring collateral in the form of cash or a letter of credit from a bank, the surety may accept that and, in turn, keep the premium lower. A co-signer with an outstanding credit history may lead to the surety bond having a lower rate.
Surety Bond Capacity & Terms
The bond capacity is the total amount of the bond. In insurance, this would be equivalent to the coverage limits. A general rule of thumb, however, is that the principal business has at least 10% of the bonded amount in working capital (current assets minus current liabilities). Another cap on a bond amount that a surety could use is limiting the total maximum amount to 10 to 15 times the value of the total equity of the company.
The length of a bond can come in two forms:
A term can be one to four years. After the expiration of bonds with set terms, the bond can be renewed if needed by the principal.
A continuous bond is in force until it is canceled by the surety company. Auto dealer bonds are typically written as continuous bonds.
Surety Bond Qualifications
A surety will consider several factors when determining whether to issue a bond: financial history, public reputation, and claims history.
If underwriters can see that the business can do well from a financial standpoint and that the business owner has relevant experience that can reduce the chances of an issue occurring, then the underwriter will take that into account in their risk evaluation.
Keep in mind that even after a bond is issued, the surety may require the principal to periodically send updated information. This might include items specific to the project, like change orders and overall completion progress, and financial information, such as revised cost estimates and estimated gross income.
How To Get a Surety Bond
Procuring a surety bond is very similar to procuring other commercial insurance in that it utilizes applications and an underwriting process. The main difference comes down to how the risks are underwritten and how coverage is bound.
Unlike insurance, a surety company underwriting a surety bond takes into account more financial risk factors as opposed to physical risk factors (like fire hazards). This is done by evaluating credit history, business financials, assets vs. liabilities to eligibility, and the amount of the bond.
If the principal has a poor credit rating, the surety can request them to put up collateral which can be for up to 100% of the bond amount. Instead of the usual 1% to 5% premium, the surety may charge the principal 20% to 30% premium.
After the underwriting process is completed and quotes are presented to the principal, the surety company may require the principal to sign some type of indemnity agreement prior to the bond being issued, which would set repayment terms (from the principal to the surety) in the event that a claim is filed (by the obligee) and paid for (by the surety).
Where To Get Surety Bonds
There are multiple options in the surety market. Not only can you get a surety bond from an insurance company, but there are also dedicated surety companies and banks that will issue bonds. Many companies will work with agents or brokers to sell the bonds. When looking for a surety bond provider, you'll want to check that the surety bond provider:
Has obtained a bonding license for your location
Offers the specific bond type that you need and can provide specialized offerings relevant to your business
Gets you the most competitive rates available on the market
Has a smooth process from underwriting to potential payment of a claim
Best Providers for Surety Bonds
Given the information above, as well as after evaluating a number of companies, we determined the five best surety bond providers that can help you get the coverage you need. The focus was on the range of industries, the types of bonds available, and any supporting services for its customers:
The Hartford: Best Overall Provider for Surety Bonds

The Hartford is the best overall provider for surety bonds because it offers commercial and contract bonds, is available nationwide, and has great support services for customer service and claims.
It is the sixth-largest surety writer in the United States and Canada. It brings more than 200 years of experience in the insurance industry for assessing risk, delivering customer service, and resolving claims with its surety division.
The Hartford offers both construction and commercial bonds. Its construction bonds are targeted towards mid to large general contractors, especially companies that work on public roadways, highways, civil work, and trade and specialty contractors. It has a dedicated claims team for construction bonds that have experience in the construction industry.
The commercial bonds it offers are available to small and large companies that are both public and private entities. Some of the industries bonds are available to are food, furniture, and equipment suppliers, transportation services, window cleaning, and waste services.
Bonds are available through its agents and brokers. You can call The Hartford directly or reach out to a local agent to get started on getting a quote.
As an established carrier an advantage of The Hartford is its customer service offerings. It maintains a 24/7 claims center and in-house claims teams, including for surety bonds. It also offers other types of insurance, so if you are a small business that needs a surety bond to be licensed but also requires workers' comp, general liability, and more, then The Hartford can become a one-stop shop for your needs.
 Visit The Hartford to get started
or call (855) 440-1078
Nationwide: Best for Agribusinesses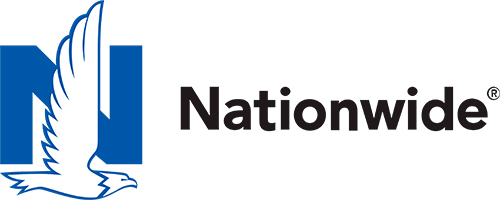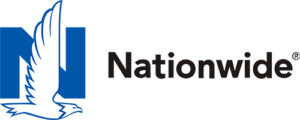 Nationwide Insurance is known for personal and commercial insurance but also has a robust agribusiness insurance division. Within that division, it offers a number of surety bonds.
In many situations when a surety bond is required, it is because the company is working with government entities. Since most agribusinesses work with different federal and state agencies, they will often be required to carry different types of surety bonds. Thankfully, Nationwide sells those types of bonds.
Surety bonds from Nationwide are available in all 50 states. And keeping with the theme of 50, it has been selling surety bonds for 50 years.
It offers both commercial and contract bonds (with multiple subcategories available). For agribusiness and agricultural bonds, it has a wide variety available, including warehouse bonds for grain elevators and dealer bonds for Department of Agriculture sales (grain dealer, livestock dealer, hay dealer, milk dealer and produce dealer bonds).
To get a bond, you'll need to email Nationwide to start the process or contact a local Nationwide agent.
Like The Hartford, Nationwide maintains a 24/7 call center for claims reporting and customer service. It also utilizes in-house adjusters for resolving claims within its agribusiness division.
Philadelphia Insurance Companies: Best for Express Quotes

The Philadelphia Insurance Companies (Phly) is the best provider for express quotes because of its unique segmentation of bonds. It has created a system that lets you get a quote and purchase a bond online or through a broker.
An appealing option with Phly is it accepts collateral options for harder-to-place risks. Phly, like The Hartford and Nationwide, maintains its own in-house claims department and has a wide range of traditional commercial insurance policies for companies that need coverage beyond a surety bond.
It sells bonds in all 50 states and has a capacity for surety bonds that go up to $1 million. For its express quote method, which we discuss in the purchase process, there is no credit check required. However, don't expect higher capacity bonds through the express method.
Phly offers a pretty substantial range of surety bonds, including the big two: commercial and contractor bonds. Beyond those, it has court, Employee Retirement Income Security Act of 1974 (ERISA), and public official bonds. Some types of bonds available from Phly are: contractors, health clubs, mortgage brokers, assessors, appraisers, and notary services.
Phly has created two different tracks to get bonded:
Express path: This is for simple surety bond needs and is designed to produce those bonds quickly. It is available for commercial express surety and commercial account surety track. Through this route, you can get an online quote for bonds—the only catch is you will need to create an account with Phly to begin getting a quote.
Account program track: This is for more complex needs or larger bonding capacity. For this track, you will need to work directly with an agent to get a quote and purchase a policy.
Next Insurance: Best for Construction Industry


For contractors in the construction industry, we recommended Next Insurance, which leads our roundup of the best insurance for contractors. So, it is a natural fit for contractors who need surety bonds. If you are already a customer and find yourself in a bid process where the company or government agency requires a bond, Next Insurance will work as a broker on your behalf to help you get a surety bond.
Because the bonds are limited to the construction contractor field and Next Insurance offers custom policies for contractors, this is a natural fit for construction companies. It has great customer and support services in place for contractors including the ability to create, edit, generate, and share a certificate of insurance (COI) almost instantly through its specialized commercial insurance app.
In partnership with Liberty Mutual Surety, Next Insurance has created a quick, online quoting option exclusively for the construction industry. Not only will it generate a bond quote, but you can purchase the bond immediately online—a feature I haven't seen with any other provider. But again, this is specific to companies working in the construction industry space, and it appears you must have a contractor's license.
Get a quote from Next Insurance
Tivly: Best for Businesses Having Trouble Obtaining a Bond


Insurance marketplace Tivly works to connect businesses with insurance providers to get covered. It is a great option for businesses having trouble finding a surety company, perhaps due to bad credit, because it has a network of over 200 agents, brokers, and carriers that it works with to help find coverage.
Tivly provides you with a quick alternative to start finding a surety bond. Through its very large network and its quick contact request process, in no time you can be speaking with a Tivly representative about your situation. If you have bad credit or maybe a claims history that is making it prohibitive or difficult to find a bond, then Tivly is a great option because it has such a large network of providers it can utilize.
To get started, you'll want to fill out a contact request form—this is simple and takes almost no time. Shortly after submitting it, you will receive a call from Tivly to discuss your needs and begin the process of helping you find a surety bond. Alternatively, you can just call Tivly directly.
Because it is a marketplace, once it helps you place the bond, future communication will then go directly through whichever surety company you end up using. Helpfully, like the other options on this list, Tivly can provide multiple types of small business insurance, so it can be your one-stop shop if you are in the market for additional coverage.
Surety Bonds vs Insurance
There are a number of significant differences between carrying an insurance policy and holding a surety bond. One important difference is who is protected. An insurance policy protects the policyholder while a surety bond does not cover the owner of the bond. Instead, it provides a guarantee to the obligee.
Another major difference is if the surety company has to pay the bond, the principal will be expected to reimburse the surety company the total amount paid. This is in stark contrast to an insurance claim where the only out-of-pocket expense you should face would be your deductible.
Below are some of the main differences between surety bonds vs commercial insurance policies:
Surety Bonds

Insurance

Major Underwriting Factors

Credit history of principal
Current and past financials
Type of bond requested
Overall experience

Hazards
Claims history
Type of business
Risk management practices
Overall experience

Premium Determination

Usually, 1% to 6% of the bond amount requested

Based on requested coverage, business size (assets or revenue) and underwriting factors

Parties Involved

Obligee, principal, and surety

Insured and insurance company

Financial Guarantee

 Principal pays the premium to Surety, who will pay the bond amount to the Obligee in the event of a covered loss and then recuperate its loss from the principal

Insured pays a premium to the Insurance Company, who will pay claims up to the policy limits in the event of a covered loss

Repayment of Damages to Financer

By the principal

None
Frequently Asked Questions (FAQs)
There are two main scenarios for when businesses acquire surety bonds. The first and more common one is for when a bond is required for government or contractual compliance (such as obtaining a license). The second is when a business owner willingly purchases a bond for financial risk-management reasons. As mentioned earlier, this type of reasoning, which encompasses protecting their customers, can be used as a branding tool.
---
Depending on the industry, surety bonds may be legally required at different levels of the government. For federal government construction projects valued at $100,000 or higher, a surety bond is required.
---
This means the party that is "bonded" has purchased a surety bond and has committed to fulfilling an obligation, performing an act, or maintaining compliance.
---
Yes, a bail bond is a form of a surety bond. There are thousands of different types of surety bonds.
---
The obligee (the one who requested or required the bond) benefits from the bond if the principal fails to maintain their end of the agreement. The obligee can be an individual, an organization, or even a government entity.
---
Most likely, yes. A standard surety bond is issued with the expectation that if the surety company has to pay the bond, it will then reach out to the principal to be reimbursed for that money.
---
A surety is a company that issues the bond. Using manufacturing language, the bond is the product, while the surety is the factory.
---
Bottom Line
A surety bond is a financial risk-management product designed to allow a principal to protect an obligee. This is a similar coverage to traditional insurance but involves three parties and uses different underwriting factors for evaluation. Potential customers and clients will want to know that they are doing business with firms that can guarantee their contract terms.
If you're in the market for a surety bond, The Hartford is the best option. It sells bonds for a very large range of industries with multiple types of bonds available. It also has dedicated in-house claims to resolve any claims and great customer service.